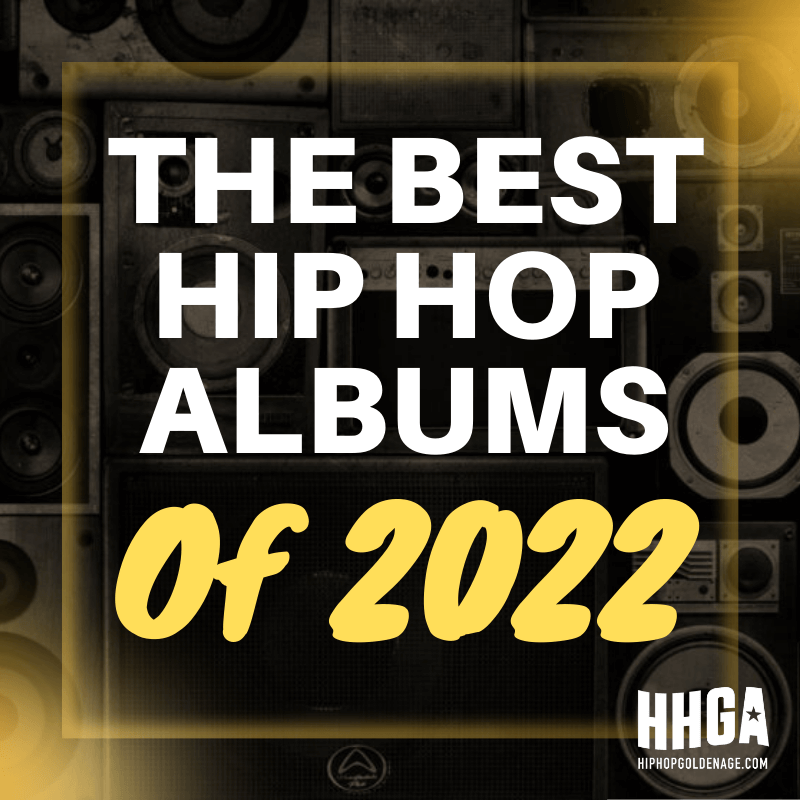 The Best Hip Hop Albums Of 2022: This is a work in progress. The only way to compile an authoritative list is to keep track of new releases week-by-week, day-by-day even. This list will be updated regularly until the end of the year when it will result in our best-of-the-year list.
There's still lots to look forward to in the last half of this year, with a bunch of 'sequels' slated to be released – Redman's Muddy Waters 2, Raekwon's Only Built 4 Cuban Linx III, Ghostface Killah Supreme Clientele 2, De La Soul's AOI3, LL Cool J's GOAT 2, Eminem's The Marshall Mathers LP 3, Jay-Z's Blueprint 4, and Nas' King's Disease III all are albums we are eagerly anticipating. We're also looking forward to expected releases from EPMD (Big Business), Q-Tip (AlGoRhythms, Riotdiaries, The Last Zulu), Freddie Gibbs (Soul Sold Separately), and Danny Brown (Quaranta).
As always on our best-of-the-year lists, not included are instrumental albums, compilations, and EPs. Some artists market barely 30-minute-long projects as albums – however, HHGA categorizes a project that clocks in at under 30 minutes as an EP, and we do not rank EPs on our album list: an album = an LP. But having said that, lots of dope EPs drop each and every year, so we will not ignore them – scroll down for a section with some of the best EPs released in 2022, as well as a listing of 2022's best instrumental Hip Hop projects.
This is a top 60, albums that don't make our best 60 of the year but which are worth listening to anyway can be found in the honorable mentions.
Let's get into it, check out what we think are the best Hip Hop albums of 2022 so far – best first.
Last updated: August 30. Latest entries: #1 Danger Mouse & Black Thought – Cheat Codes; #3 Roc Marciano & The Alchemist – The Elephant Man's Bones; #5 JID – The Forever Story; #7 ShrapKnel – Metal Lung; #37 Meyhem Lauren & Daringer – Black Vladimir; #39 Alsace Carcione – Luto; #43 The Silversmiths – The Beat Shall Inherit The Verse; #46 Bloodmoney Perez – Curses
Also check: Greatest Hip Hop Albums 1980 – 2021 & Top 250 Hip Hop Albums Of All Time