May 2022 Round-Up: The 9 Best Hip Hop Albums Of The Month: For this piece, we selected our 9 favorite Hip Hop albums released this May. Did we miss any albums you feel need to be mentioned? Let us know in the comments!
Also read: The Best Hip Hop Albums Of 2022
1. Kendrick Lamar - Mr. Morale & The Big Steppers
Kendrick Lamar's fifth studio album is one of the most anticipated releases in recent memory, coming five years after the Pulitzer price-winning DAMN. For us, that album was generally overhyped and overrated, not on par with Kendrick Lamar's masterpieces good kid m.A.A.d. city (2012) and To Pimp A Butterfly (2015) anyway. And while it remains to be seen if Mr. Morale & The Big Steppers will eventually be able to stand side to side with GKMC and TPAB, it definitely is a sight better than DAMN, reconfirming Kendrick Lamar's status as one of the leading and most important Hip Hop artists of his generation.
Kendrick Lamar always offers new sounds, new flows, and new perspectives with every project he releases, and Mr. Morale & The Big Steppers is no exception. Mr. Morale & The Big Steppers is an intimate album full of musical precision, with a sharp focus on Lamar's personal traumas, doubts, and contradictions. Where GKMC explored Kendrick's origins in Compton, and TPAB scaled up to the collective and intergenerational trauma of the entire black community, this album succeeds in finding the middle ground. Kendrick gives us a status update, a state of affairs, good and bad, still taking a confrontational look at himself. A large part of the bad influences that shaped his youth are behind him, but that past itself doesn't just leave you behind. With his relatable and self-reflective content on Mr. Morale & The Big Steppers Kendrick Lamar shows us sensitivity, and how this sensitivity can be converted into anger, fear, uncertainty, and bitterness on the turn of a dime. The mental and emotional volatility that characterizes Mr. Morale & The Big Steppers is one of the album's biggest strengths – even if some of the themes presented can seem contradictory (reflecting the 'mirror' concept of this double album).
There's a lot to unpack on Mr. Morale & The Big Steppers – this is an album that will have to marinate a good while before making any determination where it ranks even in Lamar's own catalog is possible. That said, there's nobody quite like Kendrick Lamar, Mr. Morale & The Big Steppers is just another affirmation of his top-dog status.
Release date: May 13, 2022.
2. Boldy James & Real Bad Man - Killing Nothing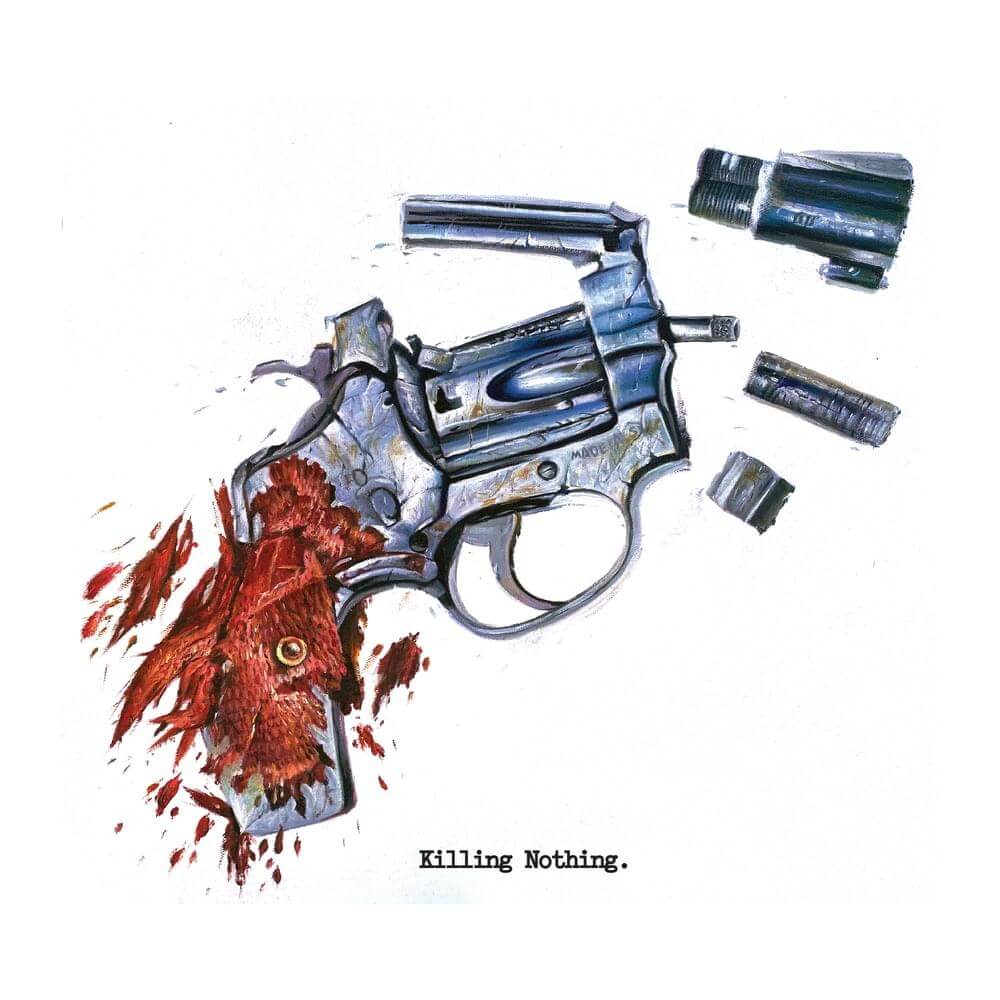 Killing Nothing is a collaboration between producer Real Bad Man and Boldy James, one of our favorite emcees in the game right now. Real Bad Man and Boldy James collaborated on Real Bad Boldy (2020) and Killing Nothing builds on the standard set by that little project. At 42 minutes, Killing Nothing is a more fully realized album, one that, in terms of quality, fits right in with The Price Of Tea In China (with The Alchemist, 2020), Manger On McNichols (with Sterling Toles, 2020), and Bo Jackson (with The Alchemist, 2021) – all among the best albums of the years they were released in. Real Bad Man's production might not be as experimental or boundary-pushing as The Alchemist and Sterling Toles's work on Boldy's recent albums is, but his dark and atmospheric beats work great anyway. While Killing Nothing doesn't quite reach the greatness of Bo Jackson, it's up there with Boldy's other projects.
Boldy James is one of the most consistent artists in the game, his recent run of releases is incredible. His 'lazy' flow may be an acquired taste, but his murderous bars and attitude are second to none – few (if any) do this street rap sh better.
Release date: May 20, 2022.
3. Quelle Chris - DEATHFAME
DEATHFAME is another excellent album from left-field Hip Hop icon Quelle Chris, one of the most authentic artists in Hip Hop. Quelle Chris's music is never easy or straightforward – and arguably DEATHFAME arguably is one of his most inaccessible albums. The superb production is murky, nihilistic, and sinister – perfect backdrops for the moody bars and wonky flows from Quelle Chris, and those of guests such as Navy Blue, Denmark Vessey, and Pink Siifu. DEATHFAME is Quelle Chris's most trippy and disjointed record since Being You Is Great, I Wish I Could Be You More Often (2017) – and because Being You Is Great is our favorite Quelle Chris album to date, it will be no surprise that we love this 2022 album too. The single "Alive Ain't Always Livin" is an obvious highlight, but the rest of DEATHFAME is strong as well: challenging, dark, vulnerable, and mature – one of the best left-field Hip Hop albums of the year.
Release date: May 13, 2022.
4. Black Star & Madlib - No Fear Of Time
After 24 years, No Fear Of Time finally reunites one of the greatest Hip Hop duos of all time—yasiin bey (f.k.a. as Mos Def) and Talib Kweli are Black Star. Recorded guerrilla-style in hotel rooms and dressing rooms around the globe, the 9-track album has a future vibe with vintage soul, fitting for one of the most anticipated releases in decades.
Too bad attention for No Fear Of Time will suffer from its terrible roll-out – the album was exclusively released on the podcast platform Luminary, which will severely limit exposure to wider audiences. A shame because No Fear Of Time signifies a great return for Black Star. The album is entirely produced by the iconic Madlib, who brought a fantastic crop of trippy instrumentals – without intending to take away anything from yasiin Bey and Talib Kweli's bars and flows (not to mention those of guest emcee Black Thought), but Madlib's musical backdrops arguably are the strongest aspect of the album.
There's no sense in comparing No Fear Of Time to the classic Mos Def & Talib Kweli Are Black Star, with almost a quarter-century between them this tight little project is no follow-up or continuation of the early Black Star in any way, nor should it be. What No Fear Of Time is, is an intriguing renewed collaboration of two Hip Hop greats, bolstered by the production of a third legendary name who also came up in the late 1990s. If No Fear Of Time will be mentioned in the same breath as Mos Def & Talib Kweli Are Black Star 25 years down the line is doubtful, but it doesn't matter: this is a great piece of Hip Hop whichever way you look at it.
Release date: May 3, 2022.
5. Jermiside & The Expert - The Overview Effect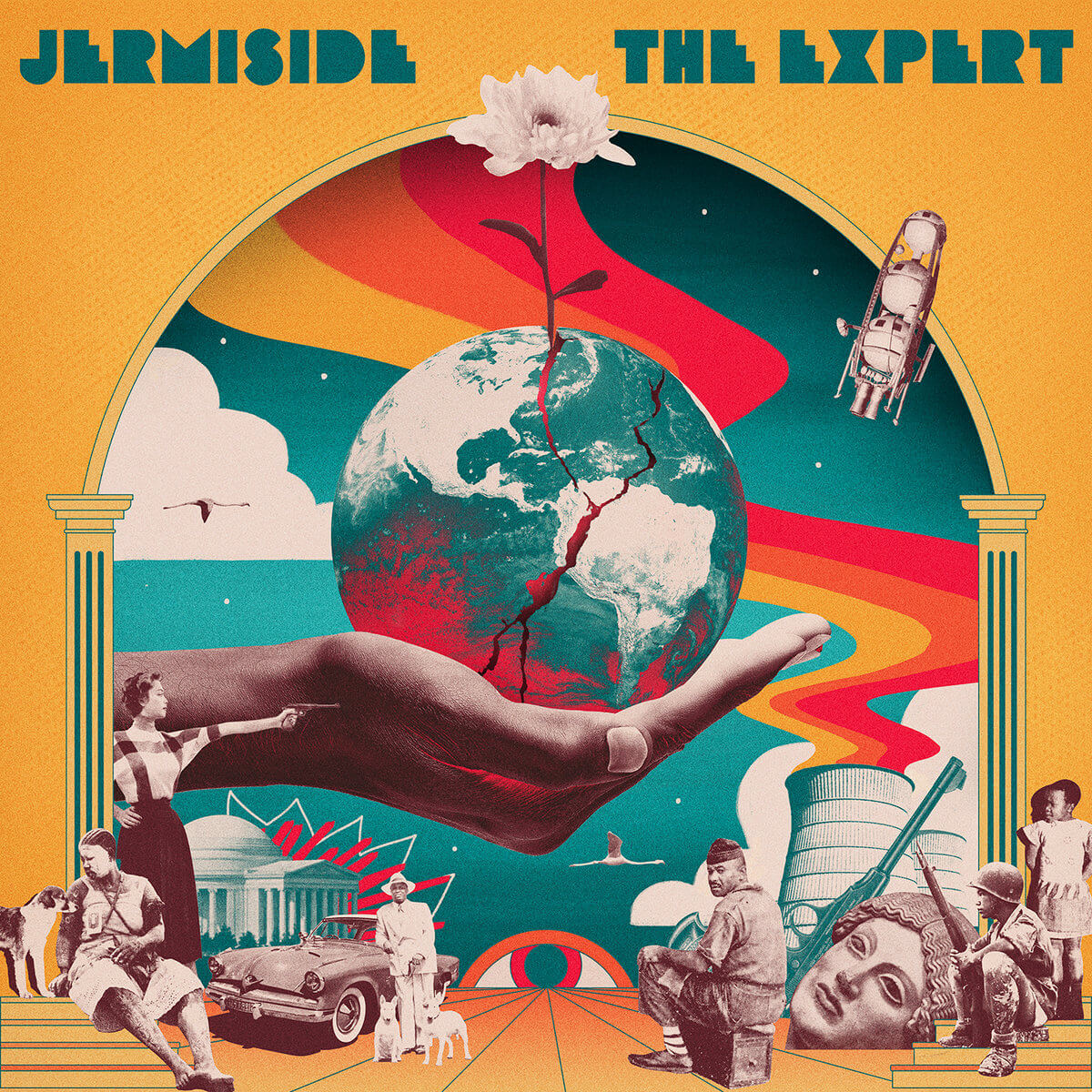 "The Overview Effect by emcee-producer duo Jermiside & The Expert is a vast musical collage of psychedelic soundscapes merged with Hip Hop's golden age. A socially conscious psychedelic Hip Hop album inspired by Marvin Gaye's narrative on What's Going On mixed with tripped-out beats reminiscent of Edan's Beauty & The Beat (2005).
The production on The Overview Effect takes on late-60s psychedelic folk/rock, viewed through a 90s b-boy mentality of heavy drums and dope breaks. Built with a keen ear for detail, The Expert densely layered his productions with tons of samples, seamlessly weaved together. Swirling strings, sitars, Moogs and crunchy guitars are all present, accompanied by trippy sound effects.
The Overview Effect is an album that never overstays its welcome and demands repeated listening. The carefully crafted collage on the album cover reflects war, greed, injustice, racism, and social ecology. Jermiside's vivid imagery paints his own picture of a broken world yet one where the power is still in our hands to change it, with stand-out tracks including "I Love You, Still?" which has Jermiside questioning his love for his home country, "Black Tears" that sees Jermiside and Stik Figa trade experiences about racial challenges and inequalities, while "Bullet shock" deals with police and the use of authority. The album then ends on a positive note with "A Little Love", stating that love conquers all."
The Overview Effect is a GREAT piece of music, don't sleep on this one.
Release date: May 6, 2022.
6. Libretto & Vitamin D - Rusty Bladez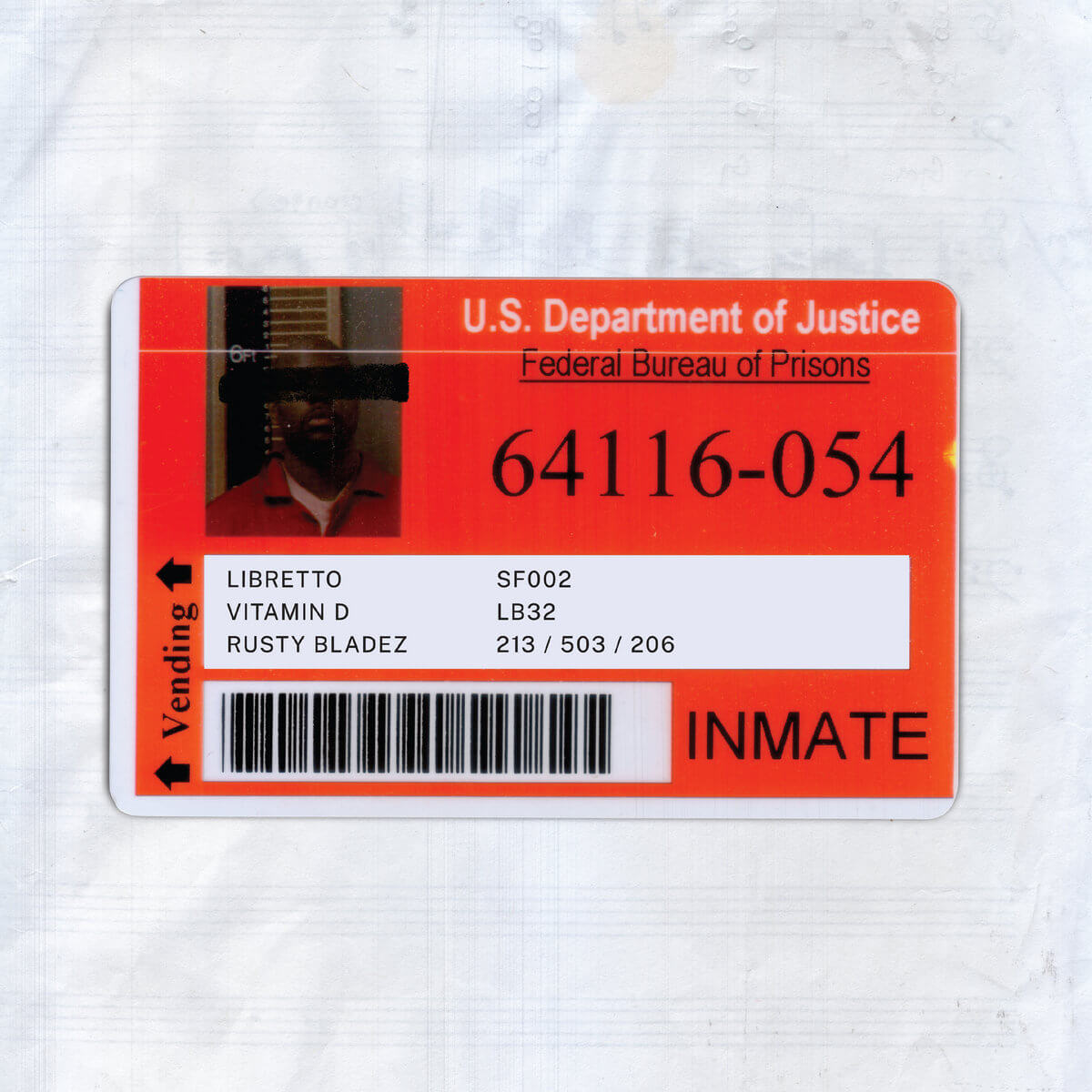 "Libretto returns for his sixth full-length album entitled Rusty Bladez, and is accompanied by Seattle legend Vitamin D handling all production duties, plus a few standout verses of his own. As evidenced by his inmate ID on the cover, Libretto's meditations on his time spent in the Federal Penitentiary system run throughout the entirety of Rusty Bladez. Libretto recounts in vivid detail the experiences and lifestyle that led him there, and his experiences and mental state once released. Rarely has an album so clearly captured a mood, and provided the type of first-person insight that is captured on Rusty Bladez. Helping round out the complete picture, Libretto & Vitamin D are joined on the album by top-notch lyricists and vocalists including Roc Marciano, Guilty Simpson, Gift of Gab [R.I.P], Planet Asia, Keisha Plum, Jumbo (Lifesavas), Toni Hill, Syndel, and more."
Portland, Oregon's Libretto is an emcee who deserves more spotlight than he had up to now. His voice and flow are great, and his content is strong too. Will Rusty Bladez finally bring him wider recognition? Let's hope so – in any case: those into soulful 90s-centric boom-bap instrumentals complemented by powerful bars better go give Rusty Bladez a listen.
Release date: May 10, 2022.
7. Prop Dylan - Bushido Code
Prop Dylan's fifth studio album Bushido Code is an ode to the alternative lifestyle. It's also a roadmap taking us from Prop Dylan's hometown streets of Borlänge, through Southern Europe, and all the way to Detroit City. The majority of beats (10 of the 14 tracks) on Bushido Code have been supplied by Detroit's producer extraordinaire Apollo Brown, whilst Gravy Sparks and DJ Connect produced the remaining songs. Elzhi from Detroit appears as a featuring guest, as do Termanology and Fashawn who feature on two different tracks. Cosmic from Looptroop Rockers and the soul singer Erik Runeson add the final pieces to the album.
Release date: May 6, 2022
8. Wilma Vritra - Grotto
"The second album from the transatlantic duo Wilma Vritra is richly orchestrated, replete with references to faith, mythology, and the cosmos, its 11 tracks grapple with themes of self-preservation and refuge from the world, even as they edge their way to a sort of redemption.
Grotto is the work of two musicians separated by an ocean but undoubtedly operating on a shared wavelength. One is Will Archer, a Newcastle-born but London-based multi-instrumentalist and composer who today records as Wilma Archer. His debut solo album A Western Circular, featured guest spots from the late MF DOOM, Future Islands' Samuel T Herring, Sudan Archives, and Laura Grove. The other is Hal Donell Williams Jr, aka VRITRA – a Los Angeles-based rapper whose tales of graft and grind are often couched in spiritual or cosmic terms. VRITRA has previously collaborated with Matt Martians via The Jet Age of Tomorrow, Pink Siifu, and YUNGMORPHEUS.
Grotto's striking cover image is by Swampy, an enigmatic Californian street artist whose itinerant lifestyle – tales of squatting and train-hopping across North America – have made him a demi-mythical figure. It is a playful image, but it communicates the album's themes – of a voyage through darkness and the promise of light at the end of the tunnel."
Grotto is an enticing listen, one of the finest left-field Hip Hop albums of the year. The hypnotic and inventive production is magnificent, and the rapping is beautiful too. These two bring out the best in each other, let's hope this duo will continue to make music together.
Release date: May 6, 2022.
9. IAMGAWD & The Black Depths – Murder Castle
Chicago emcee IAMGAWD's Murder Castle is a dope project, full of atmosphere and attitude. Killer bars and flows over murky head-nodding beats, with the production done entirely by The Black Depths: this is a slice of top-level underground Hip Hop.
Release date: May 6, 2022.
Honorable Mentions
Sleep Sinatra & KNGKVMI – Brainstormz
Ghettosocks & DK – Listen To The Masters
Deca – Smoking Gun
Tokyo Cigar & August Fanon – Lexus Money
Destruct – The Best You Never Heard
Kingdom Kome & Onaje Jordan – Alchemy
Dregs One & Ill Sugi – Skies Over Tokyo
Paradox & ReFlex the Architect – Enough
Makeba Mooncycle – Just A Part Of Me
Double A.B. – Devils & Drugs
MC Longshot – The Healing
Havik & Layzie Bone – Infinity
Billie Essco – Where In The World Is Billie Essco
Method Man – Meth Lab Season 3: The Rehab