March 2022 Round-Up: The 9 Best Hip Hop Albums Of The Month: For this piece, we selected our 9 favorite Hip Hop albums released this March. Did we miss any albums you feel need to be mentioned? Let us know in the comments!
Also read: The Best Hip Hop Albums Of 2022
1. Benny The Butcher - Tana Talk 4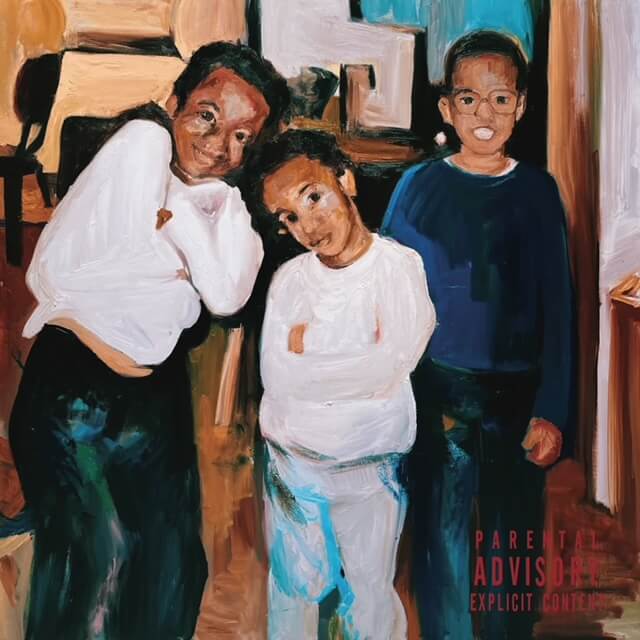 Benny The Butcher's official debut album Tana Talk 3 is one of the best Hip Hop albums released in 2018 and one of the best three albums to ever come out of the Griselda camp, arguably even the absolute best. Tana Talk 3 was followed in 2020 by Burden Of Proof – an OK album, but not nearly as good as its predecessor. By naming his third album Tana Talk 4, Benny The Butcher set the bar high – it implies a return to the gritty sounds of Tana Talk 3, and a departure from the more polished, mainstream-friendly beats on Burden Of Proof. Whether or not Tana Talk 4 will eventually be considered to be on par with Tana Talk 3 remains to be seen, but it is a great album – way better than Burden Of Proof in any case.
Burden Of Proof was produced by Hit-Boy, and his sound is too clean and polished for Benny The Butcher as far as we are concerned. Thankfully, Tana Talk 4 is mostly produced by Daringer and The Alchemist – which means a glorious return to the murk and grit of Tana Talk 3. Benny also sounds great on here – his lyricism, delivery, and flow are on point as always. Regular collaborators like Conway The Machine, Westside Gunn, 38 Spesh, Stove God Cooks, and Boldy James show up, as does the kind of unexpected J Cole – who kills it on "Johnny P's Caddy" with the best feature on the album. There are twelve tracks on Tana Talk 4, and there's not a weak one among them – nothing but hard bars and killer beats on here. Tana Talk 3 remains our favorite Benny project, but Tana Talk 4 is a very close second.
Release date: March 11, 2022.
2. Napoleon Da Legend & Clypto – Maison De Medici
Maison De Medici is a collaboration between prolific Comoros-born Brooklyn-based emcee Napoleon Da Legend and West Coast producer Clypto. It's hard to keep up with Napoleon Da Legend's release schedule: he had a couple of strong projects in 2021, and Maison De Medici is his second full-length of 2022, coming hot on the heels of the solid as f Modus Operandi – a collaboration with French Marseille-based production duo Just Music Beats. Where Modus Operandi's sound is straight (but melodic) boom-bap with a focus on hard bars, Maison De Medici is a more toned-down affair, with stylish instrumentals crafted by Clypto and clever content from NDL and guests such as Supreme Cerebral and Nejma Nefertiti (among others). NDL's cadence and flow are great, he is one of those natural emcees who makes riding a beat sound effortless. Maison De Medici is a mature and tasteful Hip Hop album, one of Napoleon Da Legend's best yet, and a must-listen.
Release date: March 11, 2022.
3. Raw Poetic & Damu The Fudgemunk - Laminated Skies
Laminated Skies is the sixth album for which Washington, D.C.-based Raw Poetic teams up with regular collaborator Damu The Fudgemunk. Nine genre-bending tracks form a gumbo of poetry, rock, funk, Hip Hop, electronic music, chamber music, pop, and jazz – among other styles – there's nothing generic or run-of-the-mill about the eclectic Laminated Skies. It is a great piece of music nonetheless – not for everybody, but those listeners who want something different every once in a while could do worse than give this project a chance.
Laminated Skies represents Raw Poetic's most personal work so far, enhanced by Damu The Fudgemunk's intricate production. Raw Poetic's variety of vocal styles (he sings as often as he raps here) will take most getting used to, Damu The Fudgemunk's instrumentals – performed with the assistance of an ensemble of other musicians – will go over with more ease: the blend of live and programmed drums and basslines especially is a thing of beauty. Laminated Skies is deep and textured, a perfectly sequenced Hip Hop-plus album that might make you frown on a first listen, but that will grow on you without a doubt.
Release date: March 18, 2022.
4. Phife Dawg - Forever
Forever arrives exactly six years after the untimely death of A Tribe Called Quest icon Phife Dawg from diabetes-related complications at the age of 45 on March 22, 2016. Posthumous releases are hard to pull off, but fortunately Forever is an example of a posthumous album done right. Forever is largely based on unfinished demos – executive producer DJ Rasta Root did a great job overseeing the molding of the available material into a cohesive whole. It's also obvious Phife Dawg's friends and loved ones were intimately involved (his mother has a touching spoken word interlude right in the middle of the album to prove that point, Q-Tip's emotional hook on "Dear Dilla" is another). Beats from J Dilla, Nottz, 9th Wonder, and Khrysis (among others) and appearances from Q-Tip, Busta Rhymes, Redman, Maseo and Pos of De La Soul, Rapsody, and Little Brother (among others) help round out a what is a respectful and at times heartbreaking send-off for one of the most likable characters in Hip Hop history.
Release date: March 22, 2022
5. bRavenous - Ghosts Of Rockingham
bRavenous is a Canadian emcee, hailing from Rockingham, Nova Scotia. His previous two albums – Between The Lines and Flaunting Imperfections – were among the best 'traditional' boom-bap albums of the years they were released in, 2020 and 2021 respectively. Ghosts Of Rockingham is even better and bRavenous' best album yet – no weak spots among the 15 tracks on this LP. Ghosts Of Rockingham is not 'just' a throwback album, musically it's fresher and better-rounded than most of the dozens of other 90s-centric boom-bap albums out these days – if you're going to pick up only one true school Hip Hop album this year, make sure it is this one.
Release date: March 18, 2022. 
6. Tom Caruana - Strange Planet
Tom Caruana is a producer from Britain, and the conceptual Strange Planet is his best project yet. For this LP he recruited a host of top-notch American and British underground emcees – most notable among them Prince Po, billy woods, Mr. Lif, Denmark Vessey, Boog Brown, Paten Locke, and Jehst. Tom Caruana cooked up a potent mix of 90s-centric boom-bap and experimental, futuristic beats for Strange Planet – the result is a surprisingly cohesive album with a sound that definitely is not thirteen to a dozen, an album that manages to captivate from start to finish. Strange Planet invites requires and rewards repeated listens – there's a lot of musical and lyrical depth to decipher. Take your time, open your mind, and allow yourself to be swept away by the beautiful and refreshing Strange Planet.
Release date: March 4, 2022.
7. Fly Anakin - Frank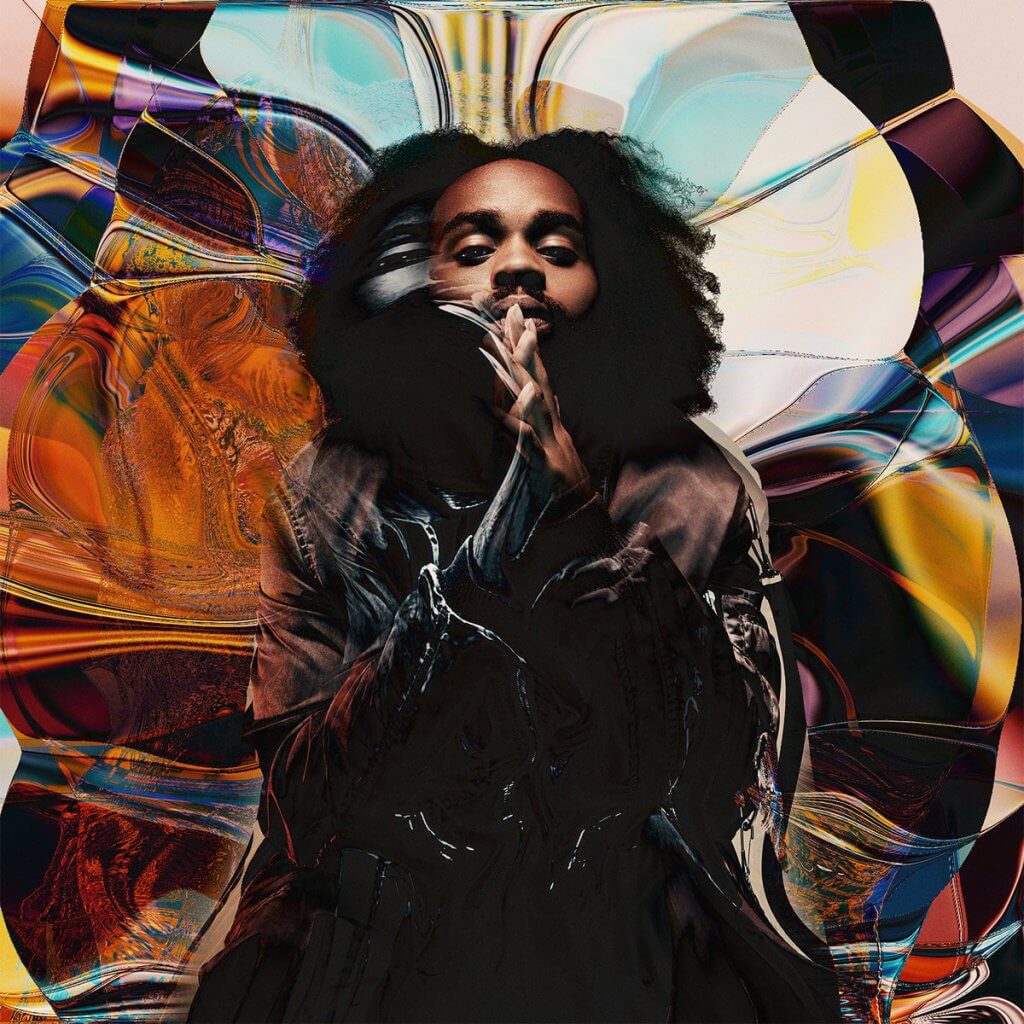 Fly Anakin's Frank draws influence from the classic R&B and Soul his father played him as a child, showcasing a gift for songwriting alongside the high-pitched raps he's become known for. Recorded at the same time as FlySiifu's, it features Pink Siifu on the DJ Harrison produced "Black Be The Source", as well as link-ups with Fly Anakin's mentor Nickelus F, and fellow Mutant Academicians Big Kahuna OG and Henny L.O. Fly Anakin's delivery and style fit the shadowy beats like a glove, there's an ethereal aspect to Frank that transcends the 'standard' stoner vibes that usually characterizes this kind of Hip Hop. Fly Anakin's recent run of EPs has been hit-or-miss, but this full-length debut is a multi-layered piece of top-notch music from start to finish.
Release date: March 11, 2022.
8. Elzhi & Georgia Anne Muldrow - Zhigeist
Zhigeist is Detroit-based Elzhi's fourth studio album. Elzhi with Georgia Anne Muldrow is an unusual pairing, and although we prefer to hear Elzhi rhyming over more boom-bap-centered production, this collaboration works. As always, Georgia Anne Muldrow's music has an experimental edge to it but is easy-listening as well this time around, with lots of room for Elzhi's superior skills to take center stage. Elzhi is one of the best all-around emcees active in the last two decades – his flow, cadence, diction, and wordplay are always top-tier. His solo-debut The Preface is one of the best albums released in 2008, his take on Nas's Illmatic – Elmatic (2011) – is one of the best mixtapes of the 2010s, his intensely personal sophomore album Lead Poison was a stand-out in 2016, and his third studio album Seven Times Down Eight Times Up was in our top 10 of 2020.
Elzhi's pen game is strong as ever on Zhigeist – his bars are thoughtful, thought-provoking, even touching at times. Zhigeist clocks in at under 40 minutes, which makes it feel kind of 'breezy', at least compared to Elzhi's earlier albums. That said: there's enough lyrical substance here to give this album weight. We'd love to see Elzhi teaming up with Georgia Anne Muldrow again somewhere in the future, after an album with more traditional boom-bap production maybe.
Release date: March 11, 2022.
9. Denzel Curry - Melt My Eyez See Your Future
TA13OO (2018) is Denzel Curry's magnum opus and one of our favorite alt-trap albums ever. Psychedelic, atmospheric, hard-hitting, and unpredictable – TA13OO is a masterpiece. Zel's other projects are all quality too, so expectations for Melt My Eyez See Your Future were sky-high, and fortunately, expectations are met – for the most part, that is.
The first two songs – "Melt Session #1" and "Walkin'" make up for the best opening salvo of any album this year, and the third track "Worst Come To Worst" is just as good. The rest of the album is more of a mixed bag though – it is the jazzy boom-bap and neo-soul-tinged side of the album that is the strongest, but there are a couple of trap-flavored songs ("X-Wing" most notably) that bring the album down a little. But because Melt My Eyez See Your Future luckily is boom-bap and neo-soul dominant, it is a strong project overall – Denzel Curry's most conscious yet, and one on which he shows personal growth and increasing maturity.
Denzel Curry works with a diverse set of producers here – from JPEGMAFIA to Kenny Beats, to Thundercat, to Karriem Riggins and Robert Glasper, and others – and collaborators like Saul Williams, T-Pain, JID, and slowthai: the list of producers and featured artists says enough about the musical diversity of the album. Because of its raw intensity, TA13OO remains Denzel Curry's best and most defining work, but the commercially more viable Melt My Eyez See Your Future is a pretty strong album too.
Release date: March 25, 2022. 
Honorable Mentions
Chill Rob G – Empires Crumble
Stank Nitty – Chinatown Bus
Skizza – Bridge City Underdog
Pete Flux & Parental – Global Scope
Cypress Hill – Back In Black
Mic Handz & L'Undercover – Golden Era Timeless
Leaf Dog & BVA – The Menu
Coast Contra – Apt. 505
Joell Ortiz & KXNG Crooked – Rise & Fall Of Slaughterhouse
Substance810 × Chuck Chan – Desolate Lands
Paten Locke – Americancer
Factor Chandelier – Time Invested II
The Cool Kids – Before Sh*t Got Weird
The Cool Kids – Baby Oil Staircase / Chill Out
Vic Monroe & Tone Spliff – Words To The Wise
Josiah The Gift – Mightier Than The Sword
Big Rebz – Irritable Vowel Syndrome
OKnice – Have You Tried Being Happy?
Kojey Radical – Reason To Smile
Killah Priest & The Holocaust – Savage Sanctuary
Lord Jah-Monte Ogbon – Here, There & Everywhere
Sy Ari Da Kid – The Shadow In The Shade
no1mportant – There's No I
Hip Hop HeadUcatorz – Head Of The Class
Starvin B & Seasra23 – Sorry For Your Laws
Mic Bles – Till The End
Dr Creep – Resident 2030
Dave East & Mike&Keys – HDIGH (How Did I Get Here?)
N.B.S. (Natural Born Spitters) – Swissvets 3
Faf – The Haymaker
K.A.A.N. & Dem Jointz – Mission Hillz
Novatore, A.M. Early Morning & Stu Bangas – Kingdom Of Criminality
3 The God Way – Mount Olympus
Chuuwee – Falling Up
Lord Jessiah & Bronze Nazareth – Time Waits On No One
Thorts & Haunted Days – Hanky Man
Craig G, Taiyamo Denku & BoFaatBeatz – Most Amazing
Stik Figa & August Fanon – Heresy
S.P.I.C. – Spictacular
Carasel – Dreams Of Paradise
The Mercenaries – Thou Shall Not Kill
Wildchild – Omowale
Tha God Fahim – Six Ring Champ
Chad Game & PARANOIZE – Raw Deal