25 Of The Best Trap Albums Ever: [Trap is a subgenre of Hip Hop music that originated in the Southern United States during the early 1990s. The genre gets its name from the Atlanta slang word "trap", which refers to a place in which drugs are sold illegally. Trap music uses synthesized drums and is characterized by complicated hi-hat patterns, tuned kick drums with a long decay (originally from the Roland TR-808 drum machine), atmospheric synths, and lyrical content that often focuses on drug use and urban violence. It utilizes very few instruments and focuses almost exclusively on snare drums and double- or triple-timed hi-hats. This is the signature sound of trap music.]
Regular visitors of the HHGA site will know we are NOT the biggest fans of the trap subgenre of Hip Hop. For us lyricism counts, and we feel lyricism is more than simply a series of enjoyable flows and cadences – content matters too. And although often catchy enough, in our opinion meaningful content is not something to turn to trap for. We get called out a lot lately for having an anti-trap bias because our well-read The Best 250 Hip Hop Albums Of All Time list includes no trap albums – and we stand by our choices made there. But making an effort to enjoy trap for what it is and trying not to condemn it for what it is not, we opened our minds and revisited a bunch of albums roughly categorizable as trap-music, albums we DID actually enjoy to an extent or even a lot.
Some people argue the modern trap sound really broke into the mainstream with Waka Flocka Flame's influential Flockaveli album in 2010, and everything released before 2010 influenced that sound but is not necessarily trap as we would define it now. So even if some of the pre-2010 albums on this list are not really categorizable as trap albums, we included them anyway – either because they are Southern classics that influenced the direction trap would go, or simply because we feel these are the best albums of artists who often get categorized as trap-artists (even if their best albums arguably are not strictly trap-music).
So, let's get into it – this is our list with what we consider to be 25 of the best trap albums ever released – not ranked, but presented in order of the years they were released. What do YOU think of this selection? Is this list missing essential trap albums? Some albums that shouldn't be on this list? Drop your opinions in the comments!
T.I. – Trap Muzik (2003)
Trap Muzik is the second studio album by the Atlanta-based rapper T.I., a vast improvement on his disappointing debut I'm Serious (2001). Trap Muzik is a Southern classic, a totally satisfying front-to-back listen with lots of energy and personality. This landmark album offers trap music in one of its earliest forms, serving as a reminder of how long the sub-genre was bubbling before it blew up in the early to mid-2010s. Trap Muzik helped birth trap as a genre, it's an absolutely essential record in the context of trap and Southern rap.
Young Jeezy - Let's Get It: Thug Motivation 101 (2005)
While trap was established by the likes of T.I., Yo Gotti, and Gucci Mane in the early 2000s, an artist that helped develop the genre and take it to the next level was Atlanta rapper Young Jeezy. His Def Jam debut Let's Get It: Thug Motivation 101 offered close to 80 minutes of early trap music at its finest. As a rapper Young Jeezy is nothing special, but he has the energy to carry the album, and the bounce- and crunk-flavored beats he got to work with are what makes this album a (pre)trap classic. Let's Get It: Thug Motivation 101 is a landmark album, and it still stands as Young Jeezy's best work.
T.I. - King (2006)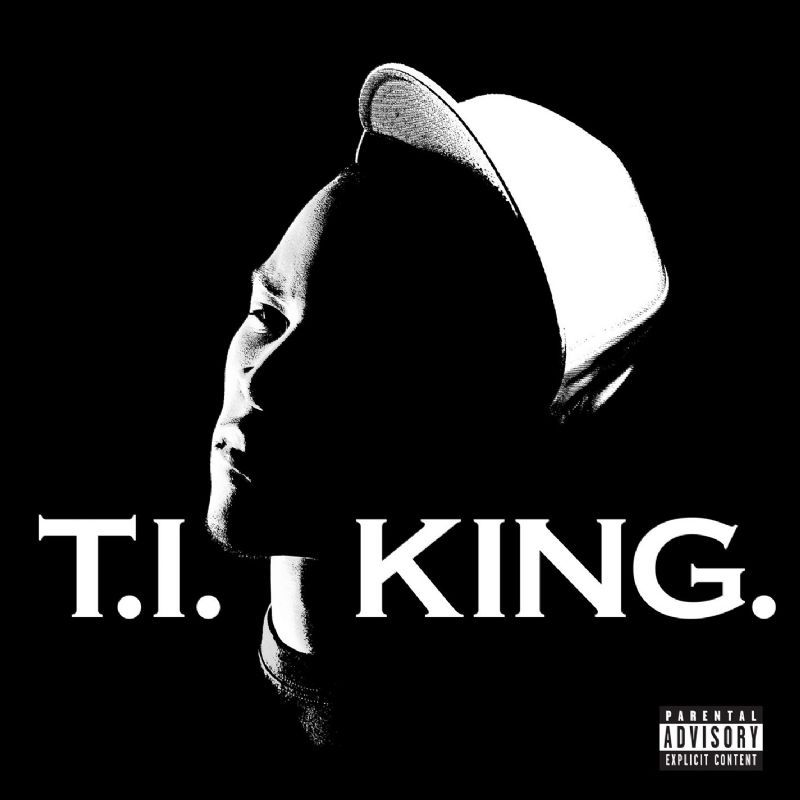 King, his fourth studio album, is T.I.'s best and most consistent project to date, with a good blend of radio club, and street songs. Celebratory production and T.I. on the top of his game make this album the centerpiece of his catalog. King almost lives up to its own hyperbole and would have if a few filler-tracks in the middle of the overlong 70-minute tracklist had been left off. But even if King is about 15 minutes too long, this is a Southern classic without a doubt.
Lil Wayne - Tha Carter III (2008)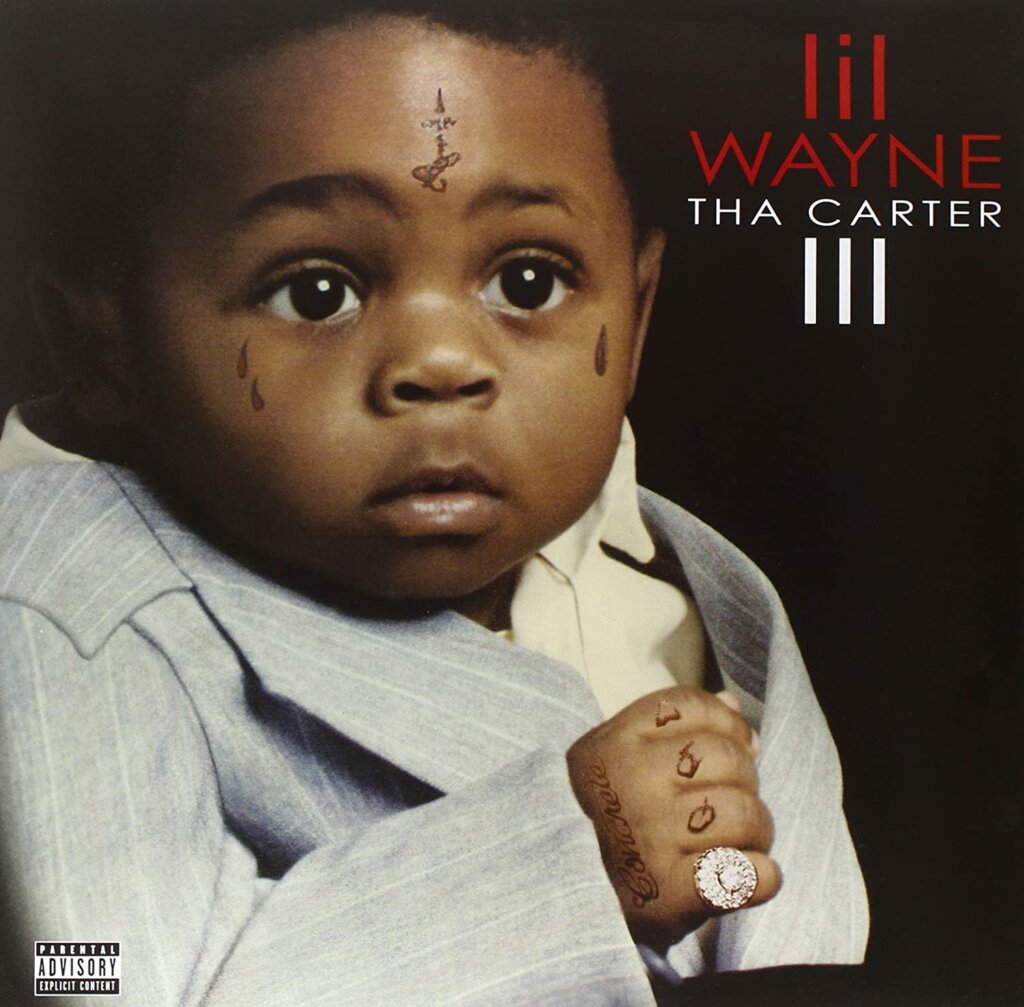 Pop-rap with trap-leanings. Tha Carter III is Lil Wayne's sixth studio album, it follows Tha Carter II as well as a long string of mixtape releases and guest appearances on other Hip Hop and R&B artists' records, helping to maximize Lil Wayne's exposure in the mainstream, which was further aided by features appearances on this album from high-profile artists such as Jay-Z, T-Pain, Busta Rhymes, and Kanye West, among others.
Lil Wayne is an icon, one of the most influential rappers of the last two decades. Even if he is not exactly a trap-rapper himself, it's not a stretch to say he helped father the mumble trap genre, spawning an army of face-tatted Lil Clones who have been flooding the mainstream with an endless stream of generic braindead music. For this reason, and because he released a lot of terrible music himself (in the 2010s, mostly), we have often dismissed Lil Wayne. Not all his releases are bad though. Especially among his early Cash Money work (either solo or as part of the Hot Boys) and his 2000s mixtapes plenty of solid music can be found, not to mention Tha Carter II, which is his absolute best album.
Tha Carter III is one of the major albums of the aughts, one we didn't much care for when it dropped but which has undeniably grown on us. The album is frontloaded, with a much weaker back half – but classic Lil Wayne bangers such as "A Milli", "Dr. Carter", and "Let The Beat Build" make up for the weaknesses. Tha Carter II is Lil Wayne's best and most consistent album, but Tha Carter III is not far behind. Of course, this is not really a trap album, but we daresay it helped form the genre (no Young Thug without Lil Wayne) and therefore merits inclusion on this list.
T.I. - Paper Trail (2008)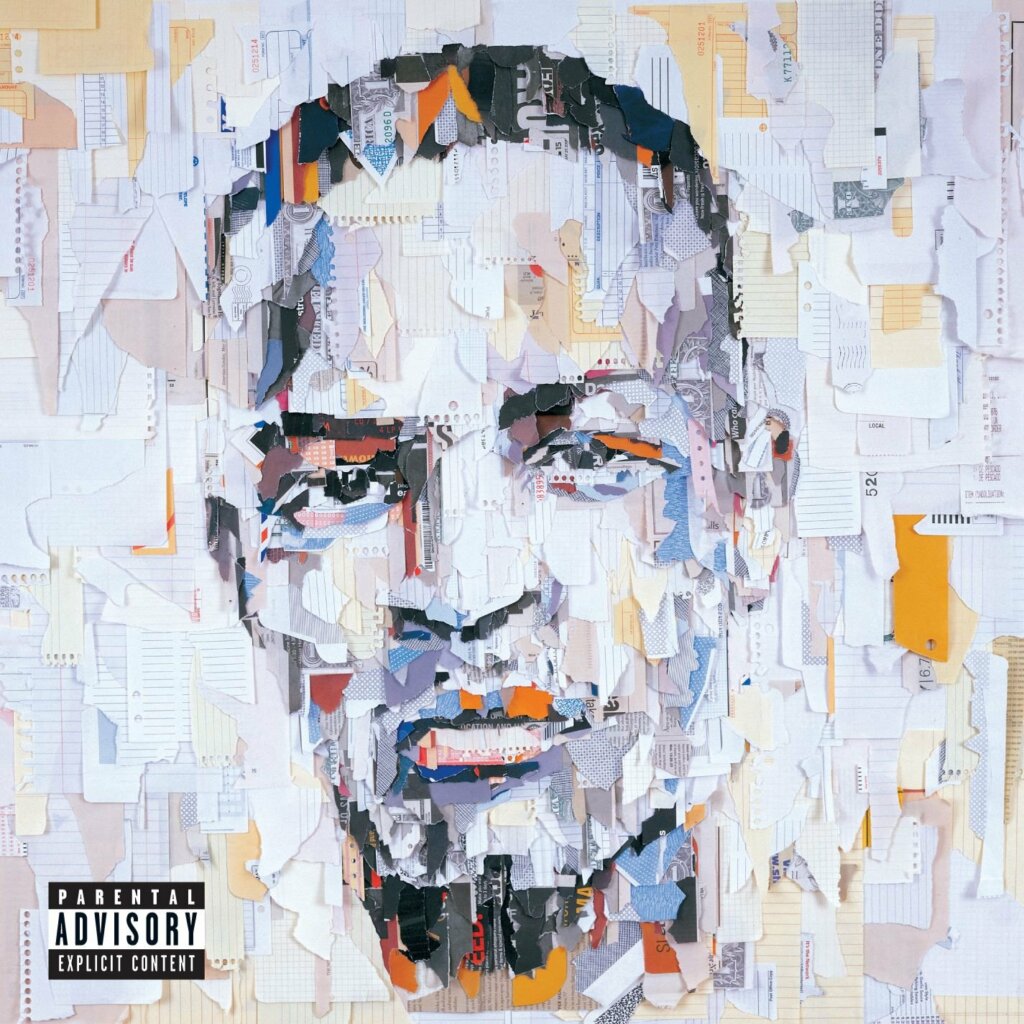 Paper Trail is T.I.'s sixth studio album, from when he was at the top of his career. Paper Trail is T.I.'s biggest commercial success and his third-best album. Lots of mainstream appeal and pre-trap sensibilities.
Gucci Mane - The State vs. Radric Davis (2009)
Gucci Mane is one of the godfathers of the trap genre, and he probably has the most extensive catalog in all of (t)rap music – with an endless stream of mixtapes and albums. He clearly is a quantity over quality artist (something like a trap Kool Keith) – but there's not a lot of memorable music to be found among the dozens of projects Gucci Mane dropped ever since his recording debut in 2005. Trap God 2 (2013) is his best mixtape (out of the more than six dozen mixtapes he's released), his sixth studio album The State vs. Radric Davis arguably is his strongest overall project – despite a couple of filler tracks and the awful interludes/skits. To be honest, we haven't listened to ALL of Gucci Mane's output, – so if we missed an essential Gucci Mane release that is better than The State vs. Radric Davis, let us know in the comments.
Waka Flocka Flame - Flockavelli (2010)
Flockavelli is a pivotal album: the ultimate crunk album that also helped determine the direction of the trap subgenre – everything released before Flockavelli can be seen as pre-trap, everything released since as post-trap. Perhaps this is overstating the significance of Flockavelli, but a fact is that this turned out to be a hugely influential album – a game-changer that set the groundwork for the next generation of (t)rap artists. Waka Flocka Flame is not the best songwriter nor the best lyricist to ever pick up a pen and a mic, but it's his infectious energy and charisma that elevates Flockavelli to that next level. Bombastic bass-heavy beats, sharp synths, and aggressive rapping – this is a fun album full of bangers that are aging really well.
A$AP Ferg - Trap Lord (2013)
Trap Lord is the debut studio album by A$AP Ferg, a prominent member of the A$AP Mob collective. The album features guest appearances from A$AP Rocky, Bone Thugs-n-Harmony, French Montana, Trinidad James, Schoolboy Q, Waka Flocka Flame, Aston Matthews, B-Real, and Onyx – an all-star ensemble that helped make a success of this LP.
"Let It Go", "Shabba", "Lord", "Hood Pope", "Fergivicious", "Dump Dump", "Didn't Wanna Do That", "Murda Something", "Make A Scene", "Fuck Out My Face", "Cocaine Castle"- plenty of bangers on Trap Lord. This LP is A$AP Ferg's best work by far, especially when compared to his last couple of releases – he never even came close to this again. Trap Lord is an energetic and fun trap album – with deliciously dark and gothic production and full of charisma.
Future - Monster (2014)
Monster is Future's best project, after DS2. Monster's biggest appeal is its dark and atmospheric production, largely thanks to Metro Boomin whose fingerprints are all over this tape.
Young Thug - Barter 6 (2015)
Young Thug is one of the most influential figures of his generation, with his music impacting the modern sound of trap music. Known for his eccentric vocal style and fashion, Thugger initially released a series of independent mixtapes beginning in 2011 with I Came from Nothing. In early 2013, he signed with Gucci Mane's 1017 Records, where later that year he released his label debut mixtape, 1017 Thug, to critical praise. Flouting Hip Hop conventions while defying gender and sexuality stereotypes, Young Thug has been one of the most distinctive and polarizing contemporary rap artists since attaining his chart debut with the "Stoner" single in 2014. 
Barter 6 is a perfect album for some mindless fun. Thugger's lyrics are sometimes serious, sometimes simply hilarious, more often over-the-top or totally ridiculous – it doesn't really matter, you don't turn to Young Thug for lyrical depth: his melodic mumble flows exist to vibe to. Unlike most of his brethren his extravagance and energy can be felt, he knows how to make trap music entertaining and infectious without having to rely solely on production. The deep 808 bounces do the job, though – this tape is well-produced and polished. Barter 6 is Young Thug's first great project, one that would set him on the path to becoming the most significant trap-artist of the 2010s.
Travis Scott - Rodeo (2015)
Rodeo is Houston rapper Travis Scott's long-awaited debut album following his first two mixtapes, Owl Pharaoh and Days Before Rodeo. The album features guest appearances from Quavo, Future, 2 Chainz, Juicy J, Kacy Hill, The Weeknd, Swae Lee, Chief Keef, Kanye West, Justin Bieber, Young Thug, Toro y Moi, and Schoolboy Q, while the production was provided by Travis Scott himself, alongside several high-profile producers such as WondaGurl, Allen Ritter, Mike Dean, Metro Boomin, Frank Dukes, and Sonny Digital, among others.
Rodeo is something special, bold in experimentation and unlike anything else heard before (or since) in the trap genre, which is often plagued by genericness. Rodeo's futuristic and psychedelic vibes are captivating, the dark and artsy production is phenomenal, and most of the vocal contributions go well with the musical backdrops. Also, Travis Scott is one of the rare artists who manages to utilize autotune as an instrument, not as a tool to hide the lack of skill.
Rodeo paved the way for Travis Scott to become one of the biggest names in rap and it is one of our favorite albums on this list – one of those rare albums that get better and better as time goes by. This is the go-to album for anti-trap biased old heads and other Hip Hop traditionalists who are ready to step over their shadows and give trap a chance.
Future - DS2 (2015)
DS2 is Future's third studio album and his best overall project. His lyrics are forgettable, but it's his swagger that carries this album – along with the dark production which is the true strength of this album. The psychedelic beats on DS2 are mostly crafted by Metro Boomin, who always manages to put his instantly recognizable mark on any beat he creates – something like a trap DJ Premier.
DS2 is a long album and it overstays its welcome a bit, but there's plenty of strong Future tracks on this one, such as "Thought It Was A Drought", "I Serve The Base", "Where Ya At", "Slave Master", "Colossal", "Stick Talk", "Blood On The Money", "The Percocet & Stripper Joint", and "F**k Up Some Commas". This is a trap classic.
Young Thug - Jeffery (2016)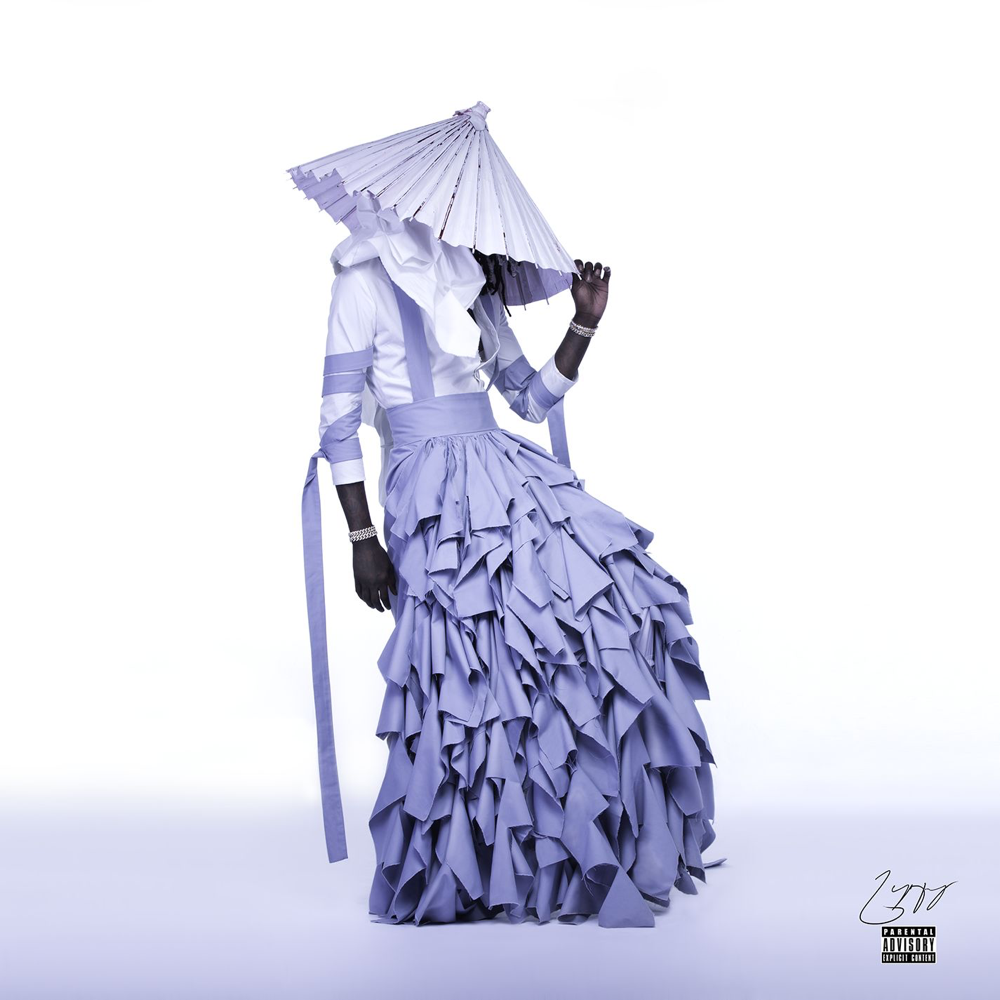 Jeffery is Young Thug's best tape since Barter 6, and arguably his best overall project to date. The Slime Season series that followed Barter 6 and preceded Jeffrey was solid enough, but with this tape Young Thug outdid himself. The beats on Jeffrey are more experimental and much better, and Thugger's experimentation with different vocal inflections works out beautifully – his voice is like an instrument here, an integral part of the flawlessly produced beats and synths. The lyrical content is mostly incomprehensible, intentionally ridiculous, and goofy – but as ever you don't listen to a Young Thug tape for deep lyrical insights but rather to vibe out on. Overall, this entertaining tape is just great fun and extremely enjoyable – our favorite Young Thug project.
Denzel Curry - Imperial (2016)
Denzel Curry's second studio album is not a typical trap album maybe, but it has enough trap-leanings to include it on this list. Imperial is a great album, underrated in Denzel Curry's catalog. This is a banger.
Sybyr - Anti-World (2016)
Sybyr (fka Syringe) dropped an interesting project with Anti-World. Call it experimental, call it edgy – call it whatever you want: on Anti-World Sybyr comes with a unique approach, skewing trap-genre conventions. Aggressive raps with distorted, noise-laced trap beats: this is an angsty downward spiral that grabs you by the throat and doesn't let go. Rough around the edges with some misses (the awful ego mackey feature on "Raging" for example), but nevertheless: this slept-on project is FIRE.
Migos - Culture (2017)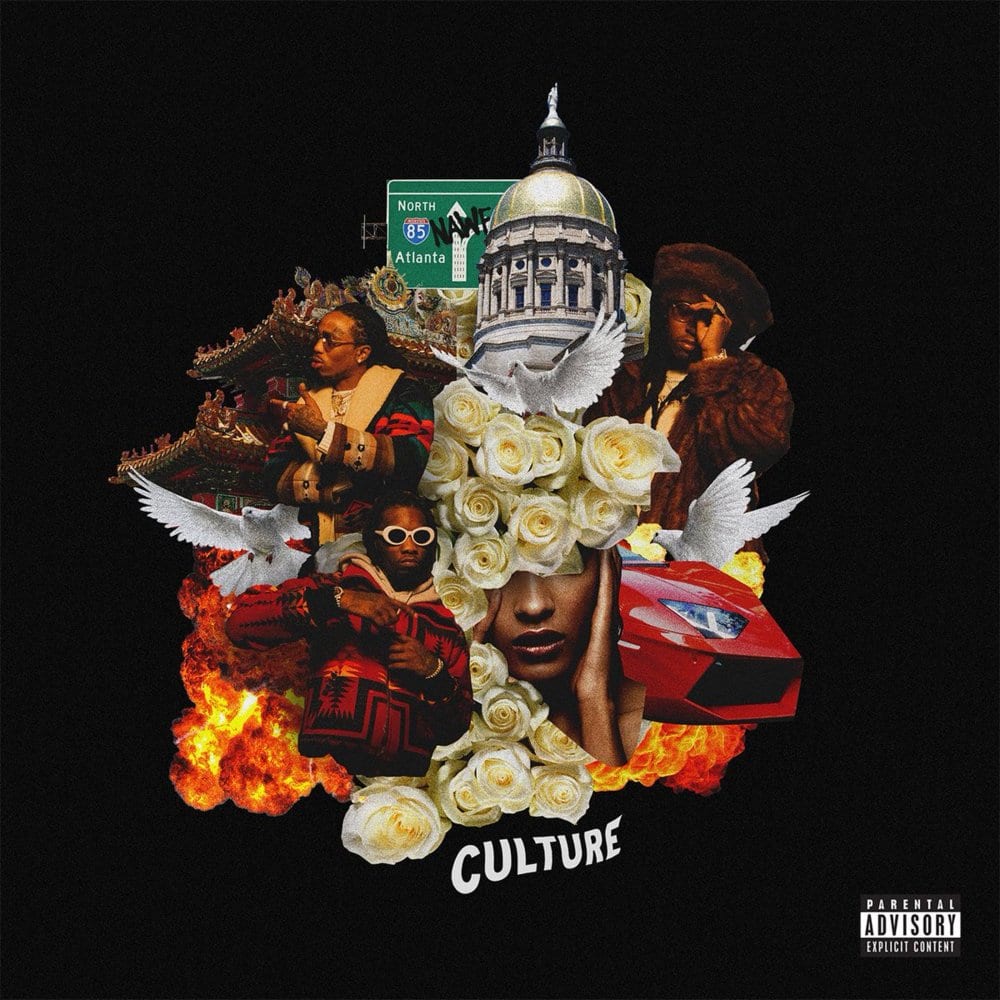 There's plenty to dislike about Migos, and all of it in evidence here. The choppy flows, the annoying adlibs, and the autotune over-use, plus the self-aggrandizing, misogynistic, and dumb lyrics. That said, Culture is surprisingly enjoyable, despite all the Migos problems. The instrumentals bang and the songs are engaging and catchy – Culture is simple and dumb fun, notable if only for "Bad And Boujee" (feat. Lil Uzi Vert)" which is a classic track, of course. This is the best Migos album.
2 Chainz - Pretty Girls Like Trap Music (2017)
Pretty Girls Like Trap Music is 2 Chainz's strongest and most significant LP to date. Production on the album was handled by FKi, Honorable C.N.O.T.E., Mike Dean, Mike Will Made-It, and Murda Beatz, among others. The album features guest appearances from Gucci Mane, Quavo, Travis Scott, Nicki Minaj, Swae Lee, Drake, Ty Dolla Sign, Trey Songz, Jhené Aiko, Pharrell, and Monica. The features are all solid, as is the production. The album's singles "Good Drank", "It's A Vibe", and "4 AM" are the obvious highlights, but the strength of Pretty Girls Like Trap Music is its consistency. One of the rare trap albums with staying power.
Denzel Curry - TA13OO (2018)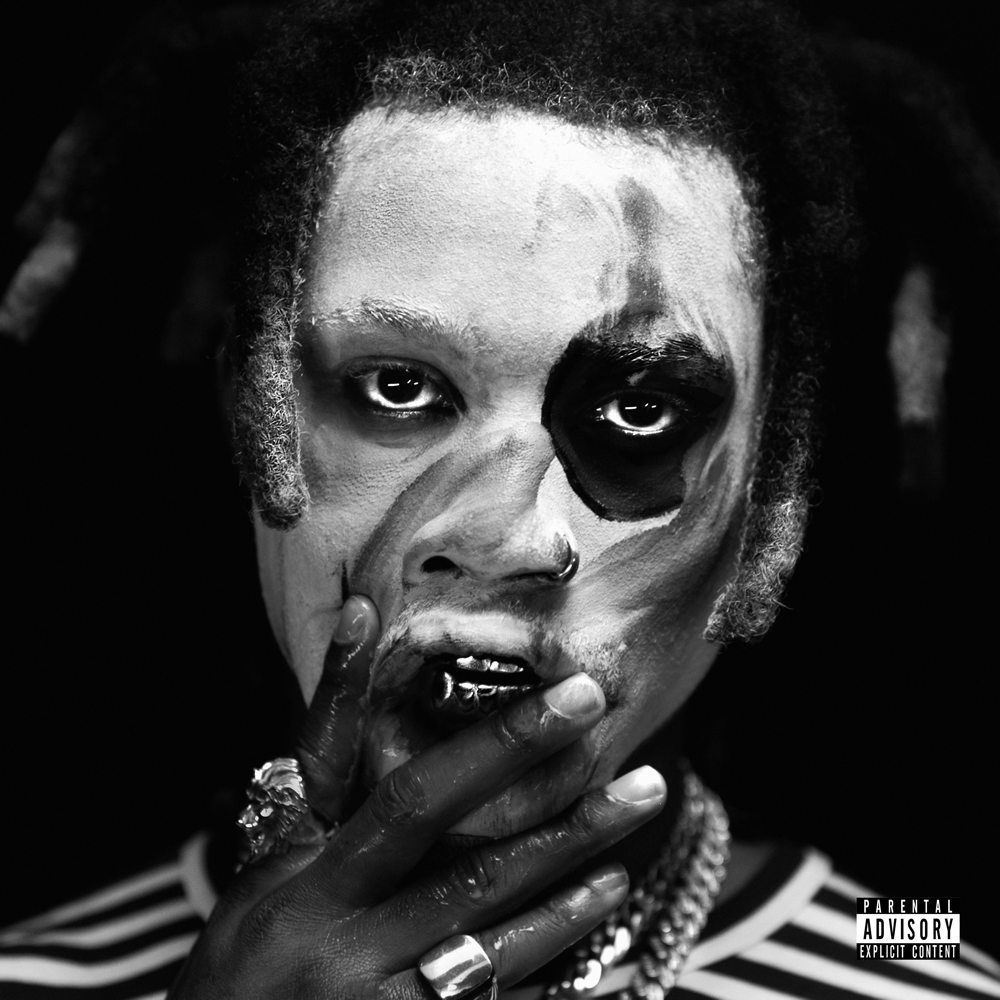 TA13OO is Denzel Curry's magnum opus and one of our favorite albums on this list. This album is full of psychedelic bangers, with atmospheric production that is hard-hitting and unpredictable – providing the chaos needed to match Denzel Curry's energy and to harness his ruthless flows. It's questionable if the three-act concept about the album getting "darker" as the tracks progress really comes off, but it doesn't really matter – TA1300 is an a-typical trap masterpiece whichever way you look at it.
Playboi Carti - Die Lit (2018)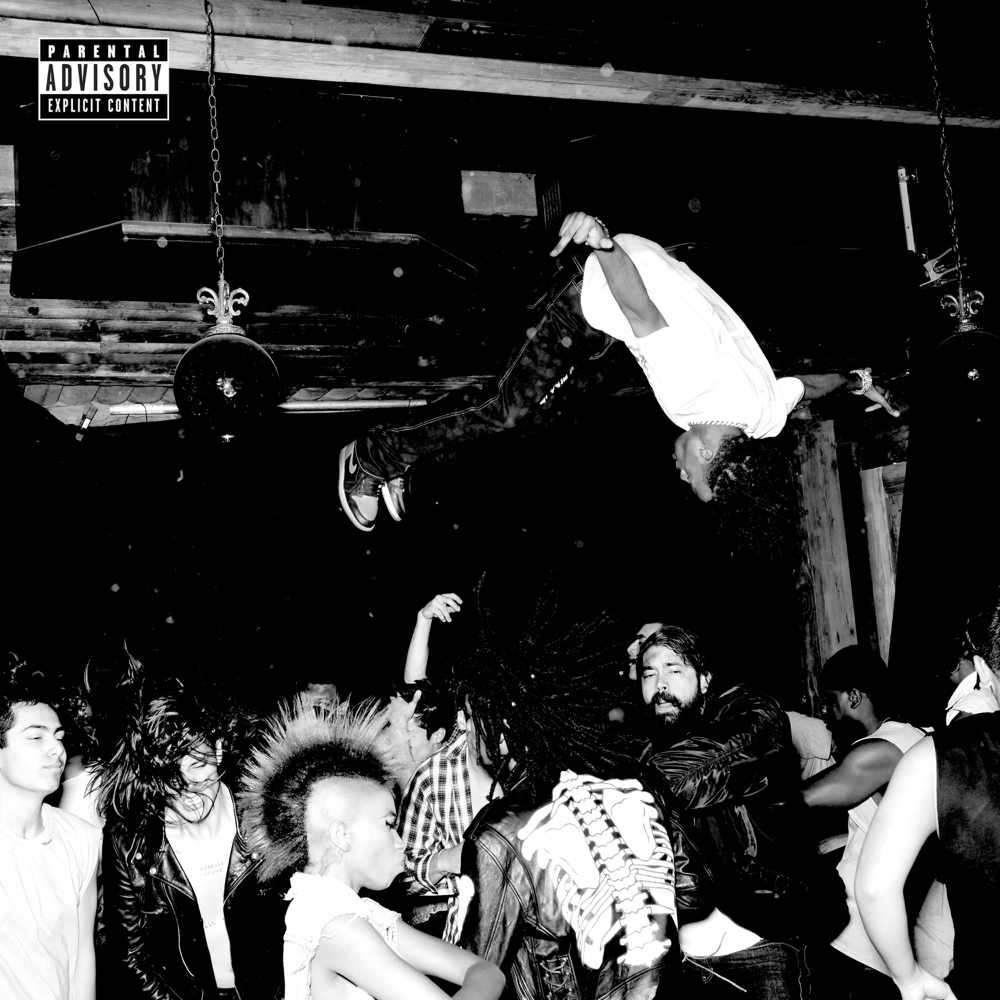 Now, this is an album we should really really dislike. Playboi Carti is the worst kind of mumble rapper, and the lyrical content of Die Lit is just f**king dumb. But this album has an undefinable appeal, for some reason this album is FUN – despite (or maybe thanks to) its stupidity. The deep-bass beats on Die Lit do the job and Playboi Carti's lyrics do not irritate but somehow add the right flavor to the instrumentals – it must have something to do with charisma and style. Not easy to admit: but this project is a guilty pleasure. Sometimes it's good to turn off your brain, Die Lit is an album to do it to.
Metro Boomin - Not All Heroes Wear Capes (2018)
Atlanta-based producer Metro Boomin is our favorite producer in the trap genre, Not All Heroes Wear Capes is his debut studio album. A producer's album is almost always a mixed bag as not all recruited vocalists can be relied on to bring their A-game, and Not All Heroes Wear Capes suffers a bit in that regard. It features guest appearances from Gucci Mane, Travis Scott, 21 Savage, Gunna, Young Thug, J. Balvin, Offset, Kodak Black, Wizkid, Swae Lee, and Drake. The album would have been better without the contributions of the last three, but overall Not All Heroes Wear Capes is an engaging and thoroughly entertaining listen, and it doesn't even contain Metro Boomin darkest and hardest-hitting beats.
Travis Scott - ASTROWORLD (2018)
While not as good or groundbreaking as Rodeo was, ASTROWORLD is another Travis Scott winner – a step up from his somewhat disappointing second album Birds In The Trap Sing McKnight (2016). On ASTROWORLD Travis Scott sounds fresh again, and proves once more he is one of the few artists who can get away with autotune crooning – a lot of artists seem to use autotune as a tool to cover up the fact they can't rap, but Travis Scott obviously is a talented rapper who doesn't need it, but whose use of vocal effects is surprisingly beautiful, even chilling to a degree. ASTROWORLD = psychedelic trap at its finest.
21 Savage - I Am > I Was (2018)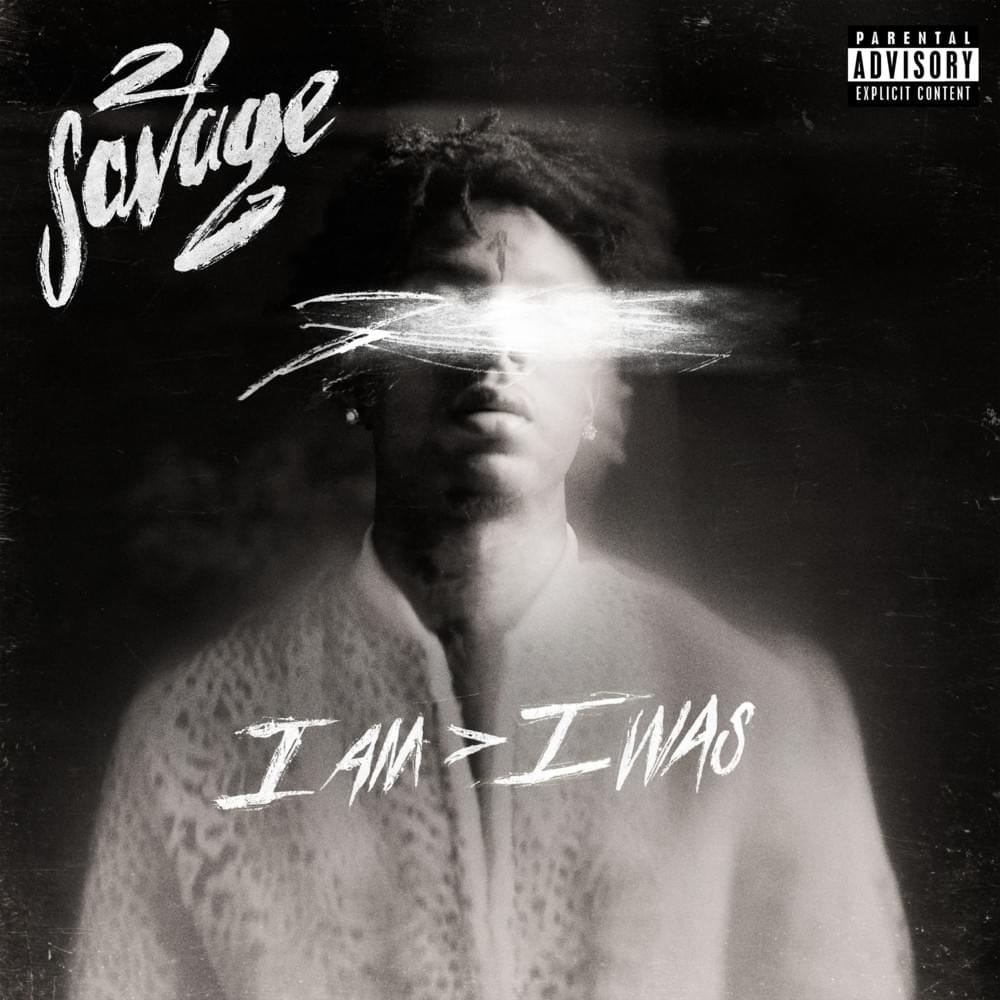 I Am > I Was (pronounced "I am greater than I was") is the second solo studio album by 21 Savage, following Issa Album (2017) and the strong Without Warning collaboration with Offset and Metro Boomin – a project that would have made this list if it were a little longer than the EP-like 33 minutes it runs for. This album delivers on its title: I Am > I Was easily is 21 Savage's strongest and best-rounded album to date, even if his 2020 collabo Savage Mode II with Metro Boomin comes close.
I Am > I Was is a mature project full of great hooks and strong production – the tracks on this album have plenty of variety to keep things interesting and to avoid it from sounding just like any other bland, typical trap album. I Am > I Was features vocals by J. Cole, Offset, Gunna, Lil Baby, Schoolboy Q, and Childish Gambino (among others), and while most of these features do the job, 21 Savage actually doesn't need a lot of features to help spice up his albums – his flow is dope enough to carry an album by itself. There are a couple of filler tracks, but not a lot – overall this is an impressive project from one of trap's most promising figures.
Young Thug - So Much Fun (2019)
So Much Fun is the debut studio album from Young Thug, following a long series of mixtapes that established him as the most prominent trap-rapper of the 2010s. The album features guest appearances from Future, Machine Gun Kelly, Gunna, Lil Baby, Lil Uzi Vert, Lil Duke, 21 Savage, Doe Boy, Lil Keed, Quavo, Juice Wrld, Nav, J. Cole, and Travis Scott – a star-studded affair without a doubt. So Much Fun is not as edgy or intriguing as some of his mixtapes (especially Jeffrey) are, but it is a solid album – fun and entertaining.
Maxo Kream - Brandon Banks (2019)
Houston rapper Brandon Banks' major-label debut Maxo Kream is a great album, with stronger lyrics than most of the other albums on this list can boast. Unflinching in its storytelling, this autobiographical portrait resonates – also because the lyrics are supported by dope beats for the most part. Solid features from ScHoolboy Q, Megan Thee Stallion, and A$AP Ferg too, offset some by a limp Travis Scott appearance on "The Relays", the weakest song on the album. Plenty of strong tracks to cover for that dud though – cuts like "Meet Again", "She Live", "3 AM", "Drizzy Draco", and "Brothers" are all pretty good.
2 Chainz - Rap Or Go To The League (2019)
Rap Or Go To The League is the fifth studio album by 2 Chainz. The album features guest appearances by Young Thug, Travis Scott, Kendrick Lamar, Ariana Grande, Ty Dolla Sign, Lil Wayne, E-40, and others. 2 Chainz's previous album Pretty Girls Like Trap Music was better, but this is a solid follow-up – his second best. 2 Chainz is his charismatic self here with his trademark goofiness, but there are more mature and introspective tracks too. The album's diversity (or inconsistency) can be seen as its biggest weakness, but even it is a bit of a mixed bag overall this is an enjoyable album. Rap Or Go To The League is more pop-rap than pure trap maybe, but we feel it has enough trap-sensibilities to be included here. Lots of people don't care for this project, we happen to like it.