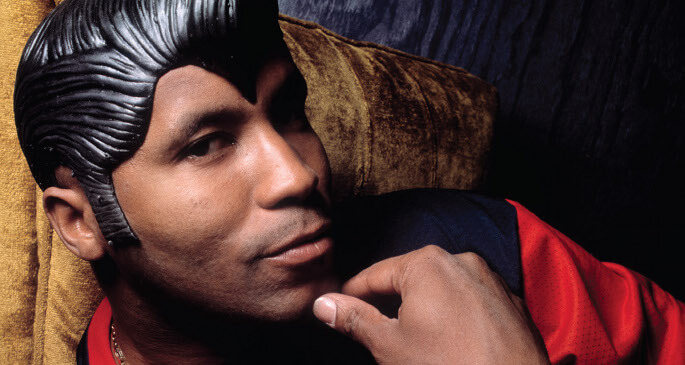 Best 25 Kool Keith Albums: Kool Keith has forever been an enigma. Always out of the mainstream spotlight, his signature style is a stream-of-consciousness lyrical flow and complex vocals – two skills that earn him a perennial nod from the underground Hip Hop community. The average Kool Keith album is peppered with bizarre, disjointed, even delusional or disassociated themes, concepts, and references. Nearly all of his albums incorporate a satirical dislike for more commercialized strains of Hip Hop, as well as major record labels.
One can endlessly argue Kool Keith styles, flows, and lyrics. What can't be argued is Kool Keith's versatility and longevity. And although quality control has never been his main concern, among his almost endless stream of albums, EPs, bootlegs, mixtapes, and collaborations there are more top-quality albums than most artists produce in their whole career.
On this list, you will find what we consider to be the best 25 Kool Keith albums. Are your favorites listed here? Share YOUR opinion in the comments!
25. Kool Keith - Demolition Crash (2014)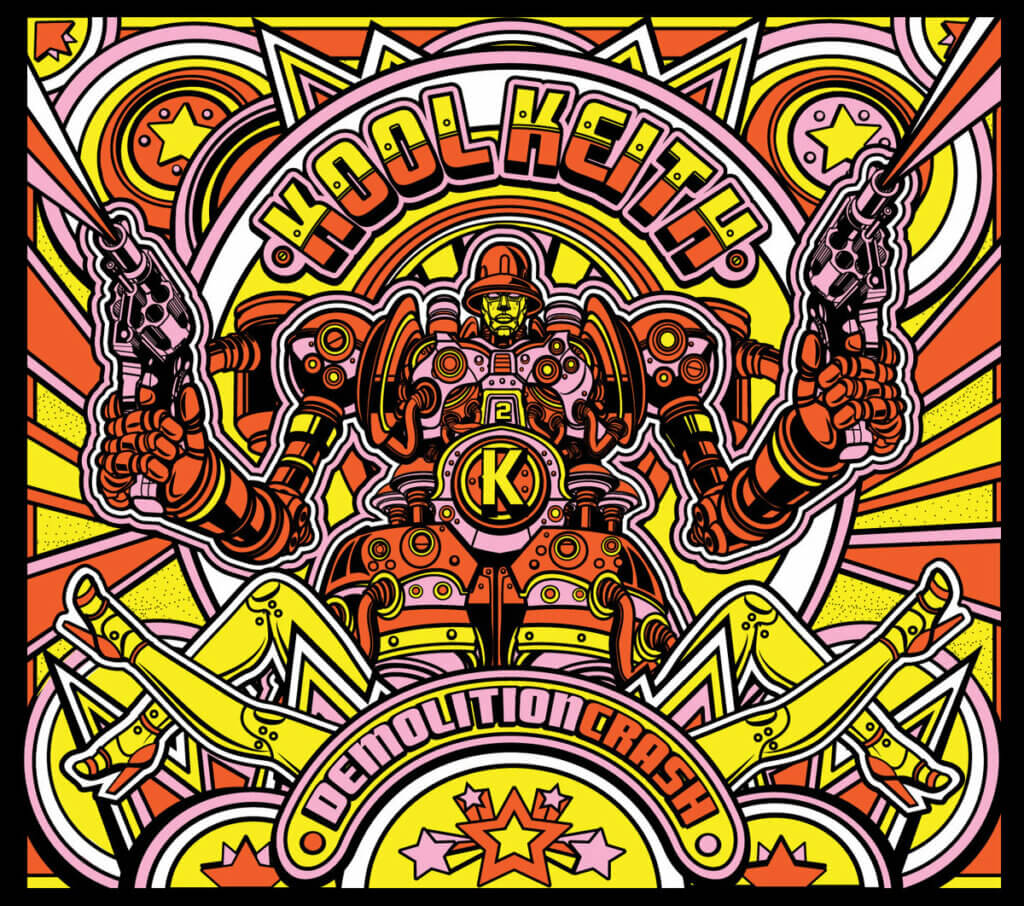 No, this is not a very good album. In fact, it's a mess. We included it here anyway because it kind of symbolizes Kool Keith as an artist and his whole career. At 104 minutes and 27 tracks deep, Demolition Crash is a LONG listen, with moments of brilliance and moments of wackness in equal measures. There are plenty of dope beats and flashes of Kool Keith's best rhyming, but there are lots of bad songs too, with sucky beats and terrible hooks, and with lots of moments where Kool Keith's pornographic and misogynistic traits, his crackpot fun, and his bragging & boasting are not hilarious but merely cringe-worthy. The album is a bit like his career: he has more than a dozen excellent albums on his name, but he has released more than a dozen throwaway projects too.
Kool Keith's best albums are all the result of collaborations with producers who found a way to keep him in check. Left to his own devices, the result can be a bloated mess like this aptly titled Demolition Crash. That said, there ARE enough dope tracks on this project to make listening to Demolition Crash an enjoyable experience – there is a solid normal full-length in here.
24. Kool Keith & Big Sche Eastwood - Magnetic Pimp Force Field (2013)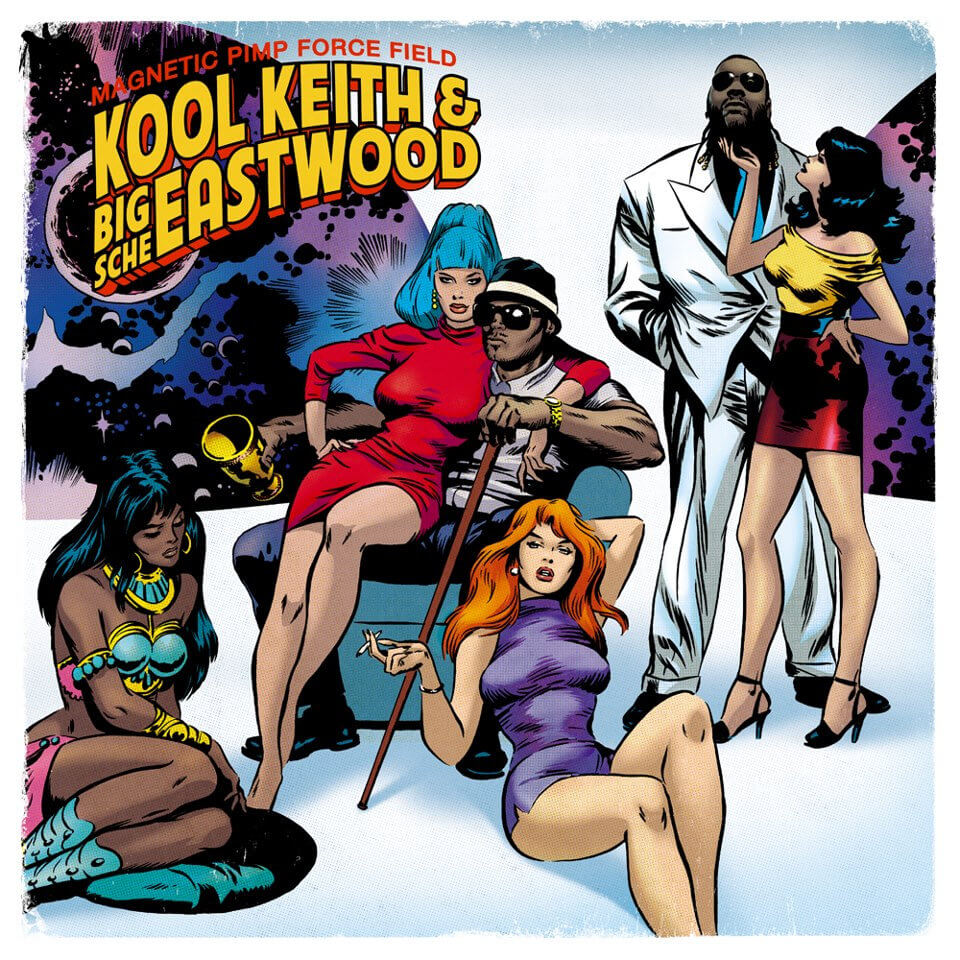 Magnetic Pimp Force Field is not the best album on this list, but it does have the best cover art.
23. Kool Keith & Thetan – Space Goretex (2020)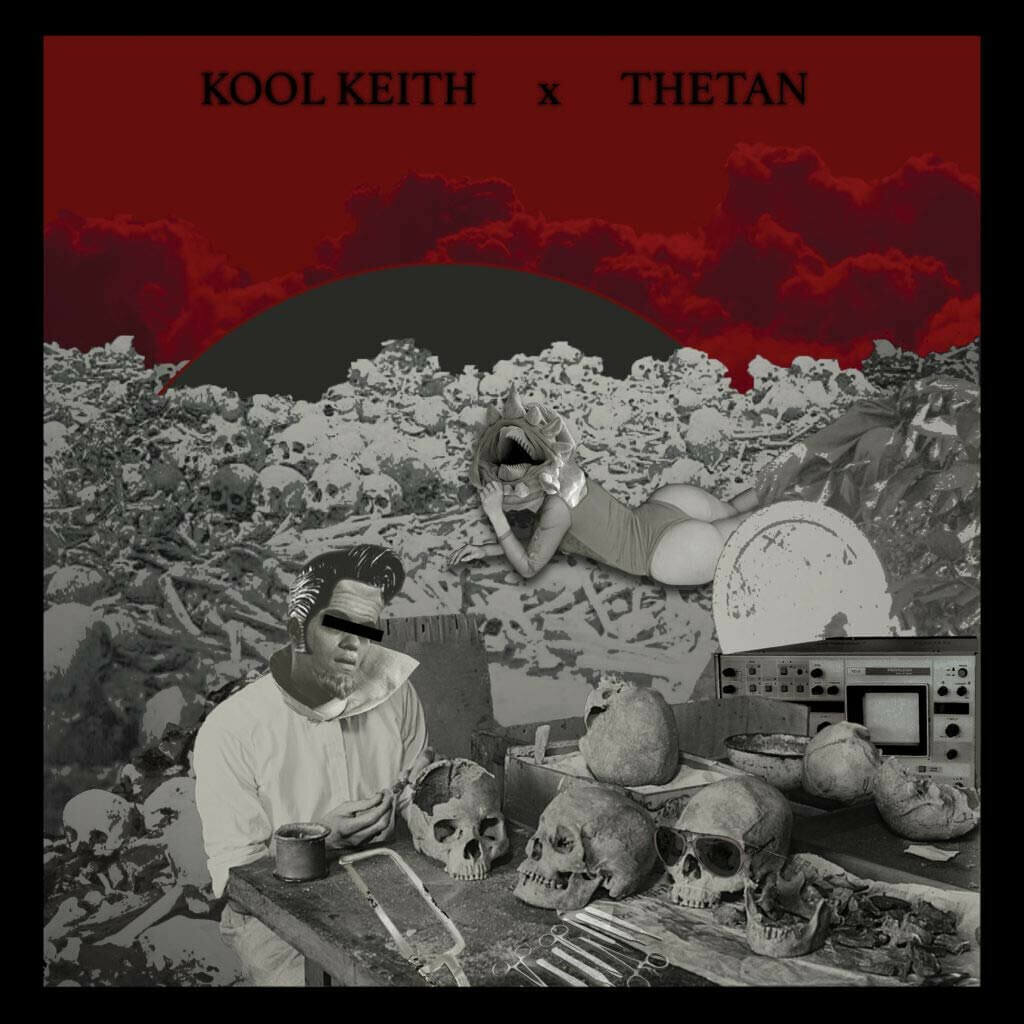 Space Goretex is a strange beast, weird even by Kool Keith's standards. Because Kool Keith's output has been so prodigious over the decades, and because quality control has never been one of his main concerns, people sometimes forget he has a bunch of classics and near-classics on his name. Critical Beatdown (1988, with Ultramagnetic MCs) and Dr. Octagonecologyst (1996) are absolute classics, First Come First Served (1999), The Original SoundTrack Album of Project Polaroid (2006, with TomC3 as Project Polaroid) (2006), Sex Style: The Un-Released Archives (2007) and the vastly underrated Feature Magnetic (2016) come close enough.
Space Goretex may not be quite on that level, but it is better than the projects he dropped last year, and it is his best since the excellent Moosebumps: An Exploration Into Modern Day Horripilation (2018). Kool Keith has always been at his best when working with one producer (like Kutmaster Kurt or Dan The Automator), and for Space Goretex Kool Keith successfully teamed up with Nashville power-violence duo THETAN (Chad L'Plattenier and Dan Emery). Their dark and unnerving instrumentation is primarily comprised of bass, drums, theremin, and synths – and it gels well with Kool Keith's trademark bizarre lyrics. On Space Goretex Kool Keith for the first time combines the experiences of some of his primary personas – Dr. Octagon, Dr. Dooom, and Black Elvis – which makes for some interesting lyrics ("Complicated Trip" is is a good case in point.)
Space Goretex also features input from Casey Orr of the heavy metal band GWAR and the punk band X-Cops, Gangsta Boo of the pioneering trap group Three 6 Mafia, Blag Dahlia of the punk band Dwarves, Ashley Mae of the dark country outfit Lost Dog Street Band and DJ Black Cat Sylvester. Especially notable is the feature by veteran rapper Blowfly (known for being an early pioneer of explicit sexual rap) who makes an appearance as his character "Uncle Tom Bowker."
As is always the case with Kool Keith's work, appreciation for this project will depend on the listeners' familiarity with and tolerance for Kool Keith. If you can't get with Kool Keith you may hate Space Goretex, but HHGA loves Kool Keith, and we like this album – which we think is definitely part of the better half of his vast discography.
22. Kool Keith – Nogatco Rd. (2006)
Strong instrumentals by producer Iz-Real and strong rhymes by Kool Keith result in a strong conceptual album with intriguing futuristic themes and outrageous storylines.
21. Kool Keith & 54-71 - Idea Of A Master Piece (2009)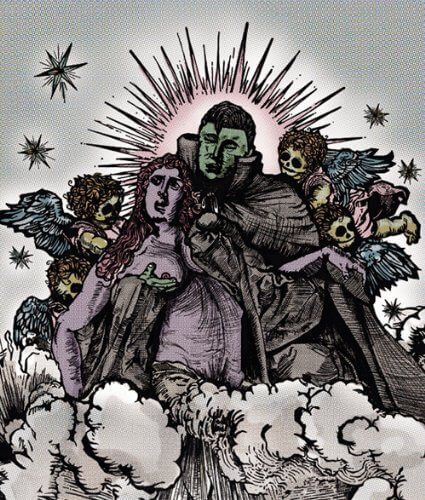 Idea Of A Masterpiece is one of the most slept-on releases in Kool Keith's discography, arguably THE most slept-on. Not that strange, this collaboration with Japanese indie-rock band 54-71 was released exclusively in Japan initially. The quirky and sometimes abrasive musical backdrops 54-71 provides gel wonderfully well with Kool Keith's rhymes – clearly, Kool Keith was inspired by the band as he comes with a more energetic performance on Idea Of A Master Piece than on most other projects he dropped in this stage of his career. Not an easy listen, but a must for seasoned Kool Keith listeners at the very least. Look for this one, if you missed out on it.
20. Kool Keith - Diesel Truckers (2004)
Diesel Truckers may not be the best Kool Keith – Kutmasta Kurt collaboration, but it is a dope album nonetheless. Kutmasta Kurt's instrumentals on tracks like "The Orchestrators", "Takin'It Back",  "Diesel Truckin'", "The Legendary", "Can I Buy You Drink?" "I Drop Money" and "Serve Em A Sentence" will satisfy all those who crave fat old-school flavored beats and cuts. Lyrically, Kool Keith serves up a perfect distillation of nearly all of his styles and crazy thought-processes, to ensure an all-around interesting listen (with just a couple of duds on the tracklist).
Some people slammed this album for lacking the innovation and cohesiveness of some of Kool Keith's earlier work, but taken at face value Diesel Truckers simply is a great album, providing an hour of that good old head-nodding Hip Hop.
19. Kool Keith & L'Orange - Time? Astonishing! (2015)
L'Orange is a master of obscure sampling and his atmospheric boom-bap beats with a unique cinematic vibe prove to be great backdrops for Kool Keith's rhyming. Time? Astonishing! is an immersive concept album, the biggest knock against it is that at a mere 30 minutes it's just too short.
18. Kool Keith - Dr. Dooom 2 (2008)
Kool Keith has always needed someone to bounce his energy off for his projects to be really dope. Such a partnership would mean teaming up with another emcee or like in this case with a producer. Longtime collaborator and producer of the first Dr. Dooom album, Kutmasta Kurt is back once again to provide some excellent boom-bap beats for Kool Keith – who is using the Dr. Dooom moniker again this time – to shine on.
Sure, this album is not as good as Dr. Dooom's first outing First Come First Served, but together with Diesel Truckers it easily is one of Keith's better albums released around the turn of the millennium. Kool Keith's rapping is better and more inspired here as it had been in a while and most of his lyrics are as insane and bizarre as usual.
"Step-N-Fetchers", "The God Of Rap", "Surgery" and "Do Not Disturb" are stand-out tracks, but there's more than enough to enjoy on Dr. Dooom 2.
17. Ray West & Kool Keith - A Couple Of Slices (2015)
A Couple Of Slices is one of the many forgotten projects in Kool Keith's vast catalog. A shame, in this case. A Couple Of Slices is a strong project, with excellent production from Ray West, and a Kool Keith who sounds like he's having fun.
16. Dr. Octagon - Moosebumps: An Exploration Into Modern Day Horripilation (2018)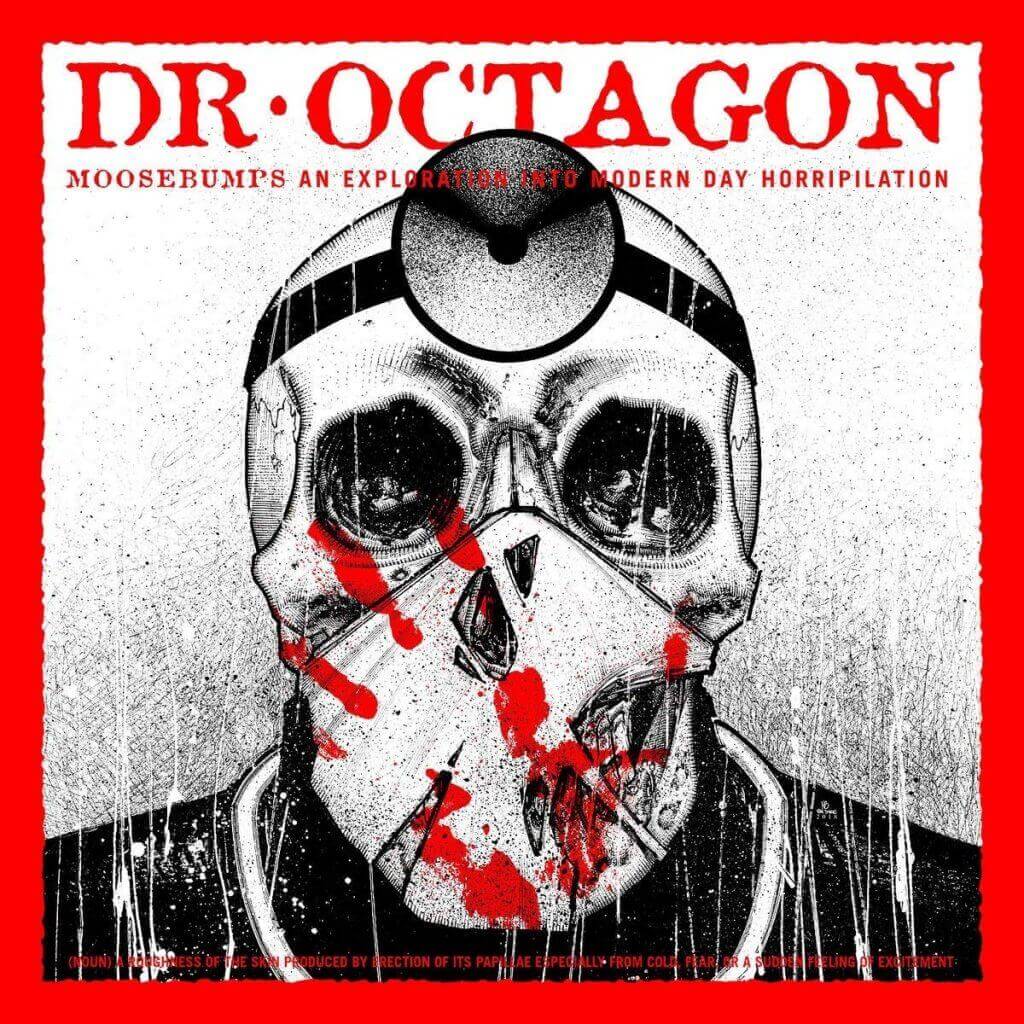 It's no secret that Kool Keith's prodigious output over the last 30+ years has been hit-and-miss in terms of quality, but Moosebumps: An Exploration Into Modern Day Horripilation is up there with the best of his work.
What was missing on the second Dr. Octagon album – and one of the reasons Dr. Octagonecologyst is the classic that it is – is back here: the input of producer Dan The Automator and the cuts of DJ Q-Bert. On Dr. Octagonecologyst Dan The Automator brought out the best in him, and even if Kool Keith may sound a little less animated than he did 22 years ago on Dr. Octagon's first outing, the synergy between producer and emcee is tangible once again.
There is a lot to be enjoyed here, one of the highlights is the continuation of the "Bear Witness" series – a dope instrumental cut, which serves as a nice reminder of what turntablism is all about. Also fun is Del's guest appearance on "3030 meets The Doc", another artist whose best album – in 2000 with Kid Koala as Deltron 3030 – came into existence thanks to the magical work from Dan The Automator. And tracks like "Polka Dots", the thumping "Area 45" and "Operation Zero" are as good as it gets too.
Moosebumps is exactly what fans of the first album could have wanted: a reminder of the unique greatness of Dr. Octagonecologyst and a worthy successor to that classic at the same time.
15. Kool Keith - Black Elvis / Lost In Space (1999)
Kool Keith's second 1999 album. This is one of his most easily accessible albums and that may be the reason it misses a bit of the spark that raises albums like Keith's other 1999 album First Come First Served and earlier efforts like Sex Style and Dr. Octagonecologyst to a higher level. But Black Elvis / Lost in Space is a dope album anyway, as always filled with weird choruses, Kool Keith's oddball lyrics, and his unique brand of humor.
14. Ultramagnetic MCs - Funk Your Head Up (1992)
A step down from the super classic Critical Beatdown, there is still enough to enjoy here. Negatives first: where Critical Beatdown was way ahead of its time when it was released, this one sounded a bit dated and uninspired when it came out. The album is a bit too long and the production is uneven in places (supposedly they didn't have full creative control over the end product) and the emceeing is not all that – except for Kool Keith's input.
Luckily Kool Keith is the album's main attraction. His humor, bizarreness, and lyrical hyperbole set him apart from most other emcees. Their first album was an ultimate classic and they would come back strong with their third album in 1993. Funk Your Head Up had its flaws, but also its enjoyable moments and if it's a bit too high on this list, it is out of respect for the importance and the greatness of the Ultramagnetic MCs.
13. Kool Keith - Matthew (2000)
Okay, okay – this one may be ranked too high here – but we like this album, even if you don't. Kool Keith is ANGRY on Matthew and he does little more than spitting venom about wack commercial rappers, over a batch of kind of admittedly not-so-strong beats he cooked up himself. But… there IS a certain charm to his anger here, and if you go in expecting no more than a bunch of rough around the edges instrumentals and a Kool Keith at his unfiltered angriest, there are enough moments here to make you smile. Matthew is one of the most divisive albums in Kool Keith's catalog – lots of fans love it, but this is definitely not the album to present to Kool Keith noobs, at least not if you want to get them interested in the rest of the man's music.
12. Analog Brothers - Pimp To Eat (2000)
Kool Keith and Ice-T joining forces for a full-length album? Along with a trio you never heard of – Silver Synth, Mark Moog, and Rex Roland – Kool Keith and Ice-T drop some crazy, spaced-out pimp sh*t with Pimp To Eat. With its futuristic beats and weird lyrics, Pimp To Eat will not be for everybody, but it's a must-have for Ice-T and Kool Keith fans at the very least.
11. Masters Of Illusion presented by KutMasta Kurt (2000)
Kutmasta Kurt arguably is the only beatmaker that has ever fully understood Keith's style and who was able to provide him with the most suitable framework for his lyrical expressions on multiple projects. Besides Sex Style and First Come First Served, Masters Of Illusion is their best collaboration.
On this album, Kool Keith is paired up with Bay Area rapper Motion Man. Both emcees spit great rhymes over Kutmasta Kurt's stellar old-school-style production. As always Kurt provides beautiful boom-bap beats complemented with some real scratching & cutting. Plenty of excellent cuts on this one, but you have to check out "The Bay-Bronx Bridge" – a perfect throwback old-school flavored Ultramagnetic track. Make no mistake – this is a GREAT, 100% Hip Hop album.
10. The Cenobites - The Cenobites LP (1995/1997)
The Cenobites LP is the eponymous debut album by The Cenobites, composed of Kool Keith and Godfather Don. It was first released as an EP in 1995 via Fondle 'Em Records and was later expanded to an LP in 1997. The incomparable Percee P makes a guest appearance, as well as the iconic Bobbito Garcia. This project is as underground as it gets, but a Kool Keith classic nevertheless.
9. Ultramagnetic MCs - The Four Horsemen (1993)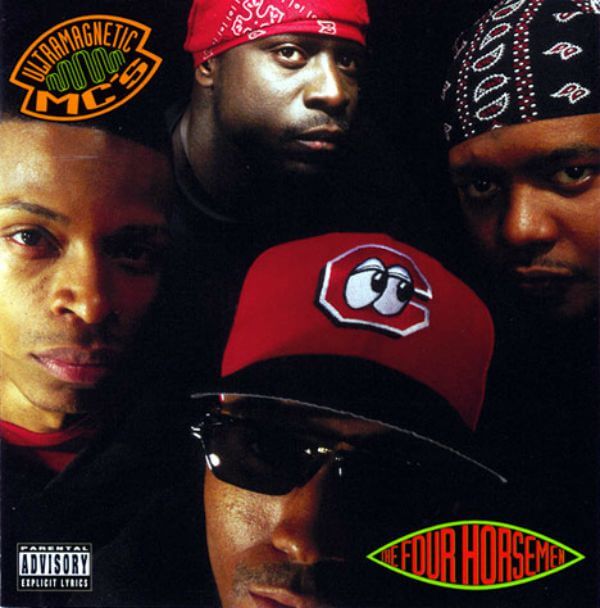 After the classic debut album Critical Beatdown (1988), Kool Keith as part of the Ultramagnetic MCs dropped the somewhat disappointing sophomore album Funk Your Head Up in 1992. The group came back strong with this third album, however. Ced Gee and especially Kool Keith are in top form, and the production is tight. Underrated as hell, this is a fantastic album.
8. Kool Keith - Sex Style Unreleased Archives (2007)
Released ten years after Sex Style, this collection of left-over material is just about as good as the original album. Definitely much too good to keep unreleased, and MUCH better than all the other 'unreleased' music Kool Keith released over the years.
7. Project Polaroid – Project Polaroid (2006)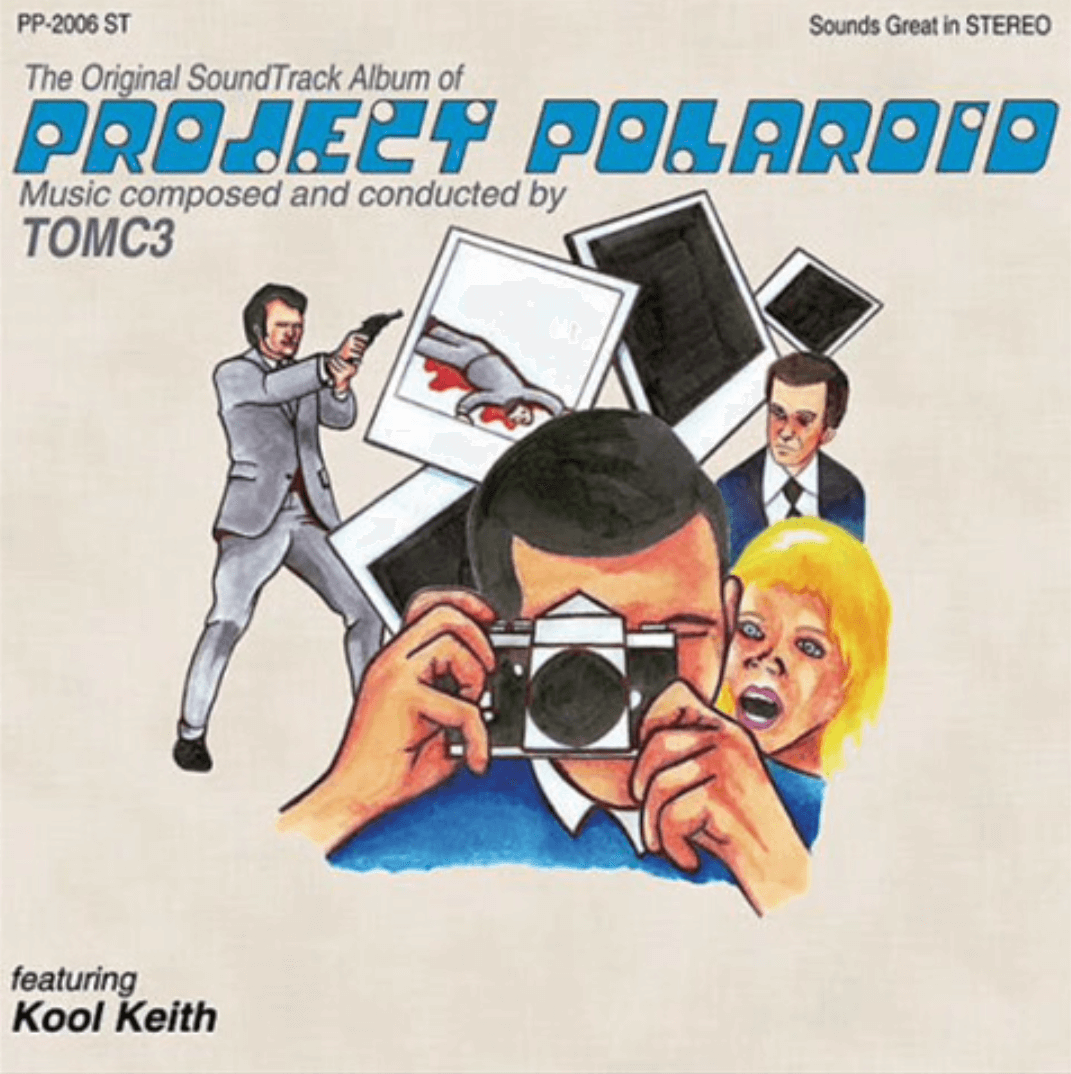 Project Polaroid is a collaboration consisting of Kool Keith and Bay Area producer TomC3. Project Polaroid dropped in 2006 and not a lot of people took notice. That's a shame because this album is fantastic – easily part of the better half of Kool Keith's prodigious output. TomC3's soundscapes are dope as hell and lyrically Kool Keith is in great form, with lyrics that are reminiscent of his absolute masterpiece Dr. Octagonecologyst. Project Polaroid is a project everybody slept on, but it is never too late to get up to speed.
6. Kool Keith - Sex Style (1997)
After the brilliant Dr. Octagonecologyst from the year previous, Kool Keith (with the help of Kutmasta Kurt on the boards) returns with Sex Style, presenting some awesomely ridiculous "pornocore". Any other rapper (with the possible exception of MF DOOM) would sound really really stupid – it's only Kool Keith who can get away with doing an album like this and come out on top.
5. Ultra - Big Time (1996)
Basically a Kool Keith solo album, with some help from rugged- and-rough Ultramagnetic affiliate Tim Dog. Kool Keith's trademark weirdness (and asscrack obsession) is in full effect here, bizarre lyrics galore. The dark and sometimes crazy beats suit the lyrics perfectly. This is another madly underrated Kool Keith album.
4. Kool Keith - Feature Magnetic (2016)
Quality control has never been a priority for Kool Keith. He has released something like 60 projects since his debut with Ultramagnetic MCs in 1988, and not all of these releases are must-haves, exactly. Because of the large number of Kool Keith releases over the years, people tend to dismiss all of them as trash. That's not correct, though – there's plenty of gems in his catalog.
Feature Magnetic is one of those projects that is much better than most people seem to think. Like most Kool Keith releases, this one was dismissed out of hand upon its release, just because it was yet another Kool Keith release. But the reality is that Feature Magnetic is really really good. Raw beats (mostly produced by Kool Keith himself) and fun rhymes all the way through. Kool Keith is in top form with his typical cadences and bizarre stream-of-consciousness lyrical imagery. Another strength of this album is the features: there is a guest rapper on almost every track and all of them gel really well with Kool Keith. You can't go wrong with names like MF DOOM, Godfather Don, Craig G, Bumpy Knuckles, Slug, Edo G, Sadat X, and Ras Kass, of course. Feature Magnetic is Kool Keith at his finest, and his best release of the 2010s.
3. Dr Dooom - First Come, First Served (1999)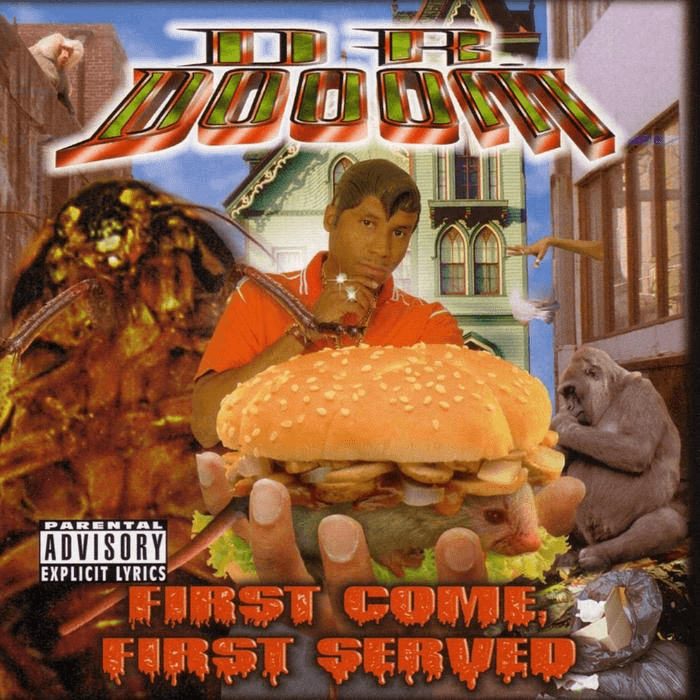 If you only have three Kool Keith albums in your collection, First Come First Served has to be one of them – this is without a doubt one of Kool Keith's very best albums. The album begins with Kool Keith's new alter-ego Dr. Dooom killing the Dr. Octagon persona. Dr. Dooom can be seen as representing the Dr. Octagon horror elements while Black Elvis (also released in 1999) was handling sci-fi duties. With the always-excellent Kutmasta Kurt on the boards, Kool Keith is in top form here: flow and delivery are on point and the lyrics are wonderfully and characteristically bizarre. Gotta love that No Limit parody cover too.
2. Ultramagnetic MCs - Critical Beatdown (1988)
A toss-up for the number 1 spot, this is a classic album that has stood the test of time. Ultramagnetic MC's debut album Critical Beatdown is often seen as one of the earliest examples of underground Hip Hop, as it was released on the at that time independent record label Next Plateau Records. Critical Beatdown turned out to be a hugely influential album – production team The Bomb Squad has cited the album as a major influence on their production for Public Enemy's iconic 1988 album It Takes a Nation of Millions to Hold Us Back, for instance. Critical Beatdown has stood the test of time – Kool Keith's unique style and off-the-wall lyrics along with Ced Gee's revolutionary production make this record one for the ages. Highly original and innovative, and very consistent too – there are no weak tracks on this album. Critically acclaimed, but at the same time slept on and somehow underappreciated – it is not nearly mentioned enough when classic Hip Hop albums are discussed.
1. Dr. Octagon - Dr. Octagonocologyst (1996)
Dr. Octagonocologyst is Kool Keith's best album. In a catalog as deep and diverse as Kool Keith's is, it may be hard to choose – but Dr. Octagonecologyst has to be considered his magnum opus. Dr. Octagonecologyst introduces the character of Dr. Octagon, a homicidal, hypersexual, extraterrestrial, time-traveling gynecologist and surgeon. Dr. Octagon's history is detailed throughout the album's songs, skits, and samples. The concept works, the album flows perfectly and the production by Dan The Automater is absolutely phenomenal – innovative, eery, spaced-out: the instrumentals provide the perfect backdrop for Kool Keith's trademark bizarre lyrics. Dr. Octagonecologyst provided a new benchmark in pushing the limits of Hip Hop and has rarely been surpassed since its release in 1996. A masterwork, that sounds as fresh today as it did on the day it was released.