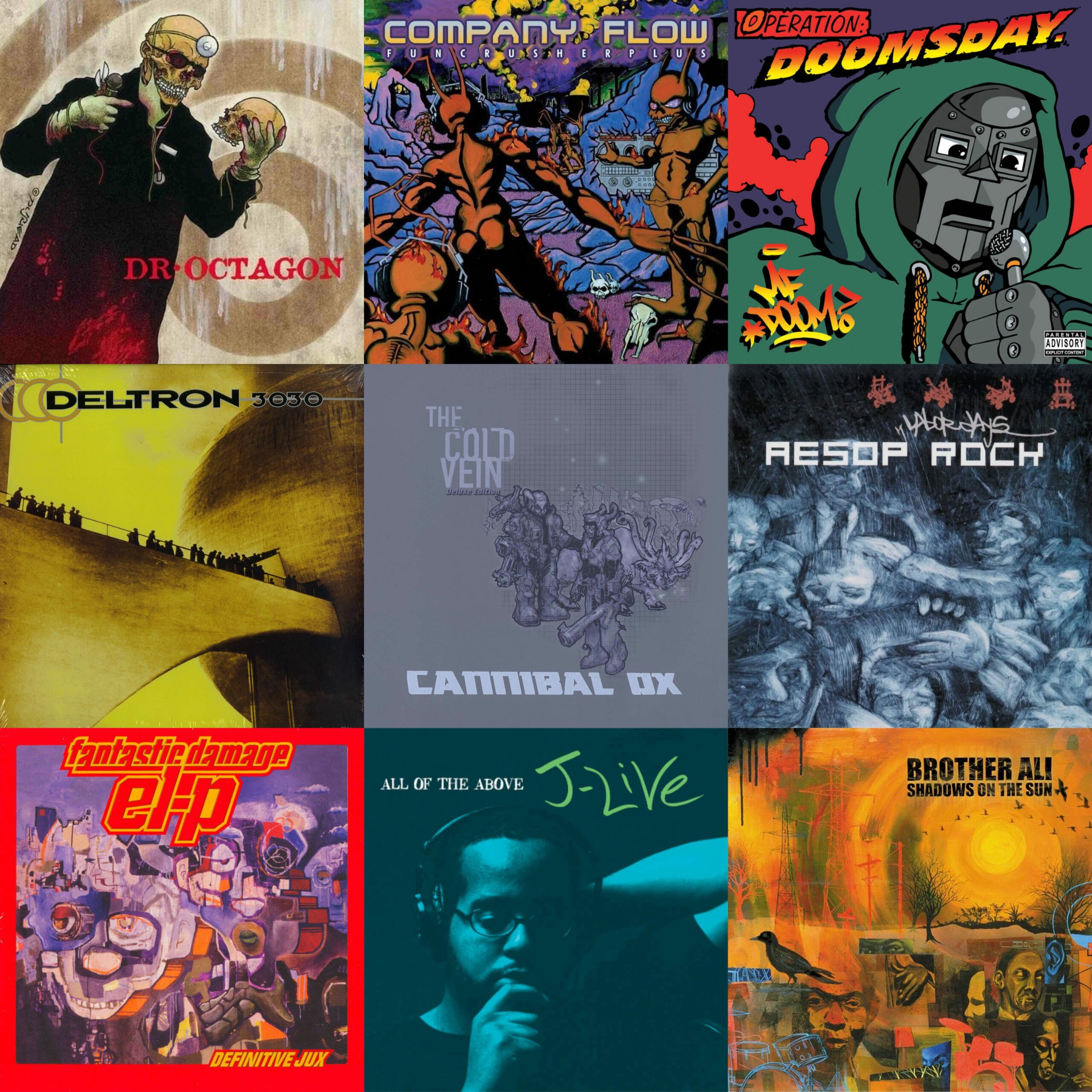 [Underground Hip Hop is an umbrella term for Hip Hop music outside the general commercial canon. It is typically associated with independent artists, signed to independent labels, or no label at all. Underground Hip Hop is often characterized by socially conscious, positive, or anti-commercial lyrics.]
In this piece, you will find 100 underground Hip Hop albums – no compilations, no mixtapes, no instrumental albums, no EPs – we consider to be essential, not ranked but presented in release year order. No major label albums on this list, strictly indie or no label projects – which btw does not mean there are no classics on this list: some of the albums on this list were great commercial successes and/or are staples of the genre now. It can be argued that independent and underground aren't necessarily synonymous any longer these days (is a Rhymesaysers or Mello Music Group release really still underground?), but all of the albums on this list were at least considered underground to a lesser or greater extent at the time when they were released, because of the labels they were released on. Most of the albums on this list are from the 2000s, as the aughts were the decade in which the gap between underground Hip Hop and mainstream rap was at its widest.
Let's get into it, and don't forget to check the honorable mentions section at the end – it was hard to limit this list to 'just' 100 albums. What do YOU think? Are your favorite underground Hip Hop albums here? Do you think any essential records are missing? Share your thoughts in the comments!