Compiling a list with just 40 albums for 2016 was hard to do, even without considering EP's, mixtapes, compilations, and instrumental albums. This year was so deep with quality Hip Hop albums, a lot of projects that would have made the best 40 in most other years had to be relegated to the Honorable Mentions out of necessity. So be sure to not only check the list but to dive into the HM section as well – and let us know your thoughts!
1. Run The Jewels – Run The Jewels 3
Run The Jewels' third album is another hard-hitting winner – it's crazy to think how consistent their projects have been. El-P and Killer Mike's chemistry remains as great as it has always been, on this album they once again do pretty much everything right. El-P's production is amazing (of course), the lyrics are deep and thought-provoking, the flows are as good as ever, and the features all work. Even if RTJ2 is the best Run The Jewels album, RTJ3 is not far behind.
Rating: 9.5/10
2. Danny Brown - Atrocity Exhibition
Danny Brown hit a home run with Atrocity Exhibition. This album feels like a feverish nightmare that gives us a glimpse of the insanity, depression, and hedonism of the Danny Brown psyche. This album is deep and dark and at times over the top, both sonically and lyrically. Production is superb though, and even those who gravitate towards more traditional styles will find a lot to like here. Danny Brown's crazy flows range in style from hype and energetic to somber and reflective – but the content always is thought-provoking. You can call it experimental, or crazy, or weird – but be sure to call it a classic too: Atrocity Exhibition is Danny Brown's best album.
Rating: 9.5/10
3. Aesop Rock - The Impossible Kid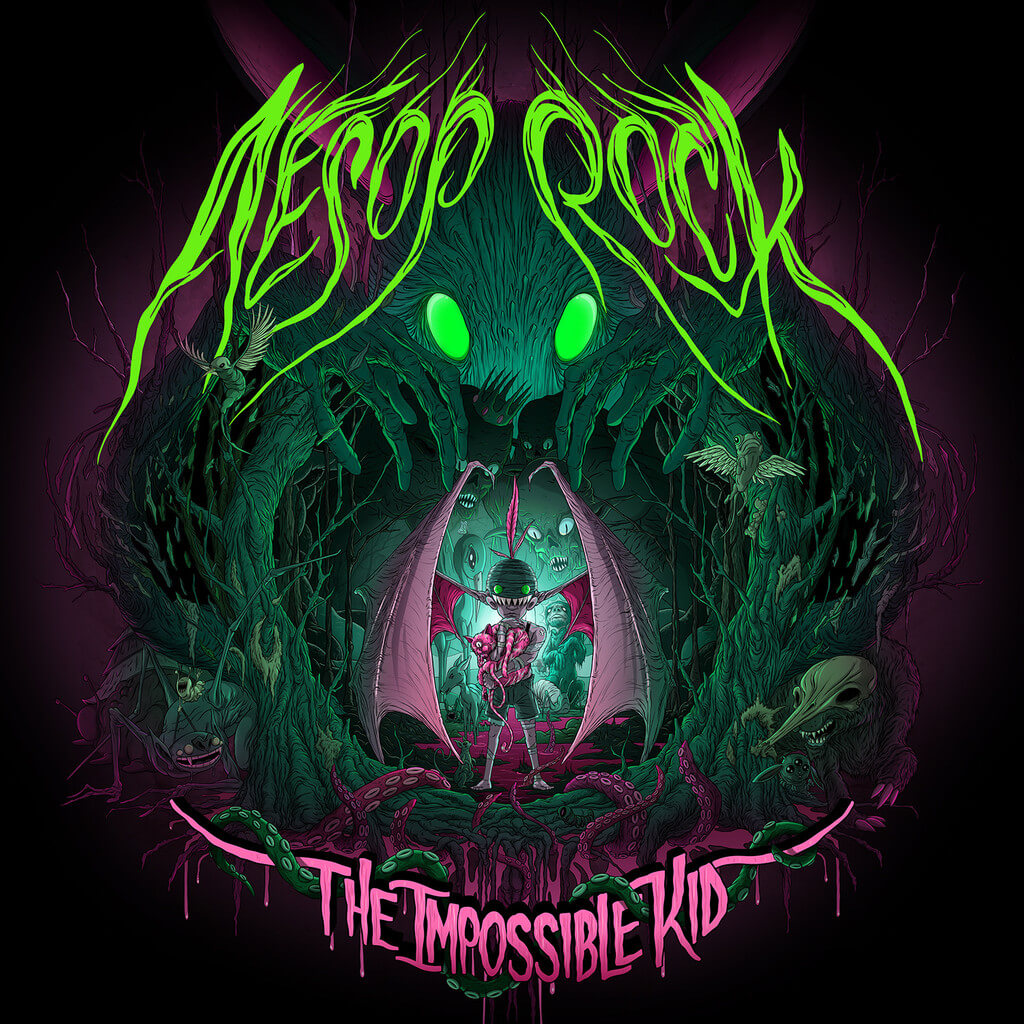 The Impossible Kid is the seventh studio album by Aesop Rock. It's hard to point out one album in Aesop Rock's impressive catalog and label it his best, but The Impossible Kid has to be in that conversation, with Labor Days (2001) and None Shall Pass (2007). Aesop Rock is a master of intelligent, poetic lyricism and on this album his flow perfectly blends with the highly original beats he crafted himself. The Impossible Kid is lyrically profound and musically empowering, an album with endless replay value – and one of Aesop Rock's most accessible too. 15 tracks, no skips needed – the mark of an excellent album.
Rating: 9/10
4. A Tribe Called Quest - We Got It From Here... Thank You 4 Your Service
Energized by a one-off performance on The Tonight Show Starring Jimmy Fallon on November 13, 2015, the ATCQ group members decided to record a new album in secrecy – their first since 1998's The Love Movement. Despite Phife's untimely death, the album was completed, with Phife's recorded bars flawlessly integrated into what turned out to be a near-perfect final album.
The album features all four of the group's members (Jarobi makes a comeback and even spits some bars) plus a host of guests — André 3000, Kendrick Lamar, Elton John, Jack White, Anderson .Paak, Talib Kweli, and Consequence and Busta Rhymes, two longtime Tribe collaborators.
The result is a phenomenal album with that classic Tribe vibe but set firmly in this era at the same time. We Got It From Here… Thank You 4 Your Service certainly is one of the highlights of 2016 and a more than worthy addition to Tribe's monumental catalog.
Rating: 9/10
5. Common - Black America Again
Common has dropped quite a few excellent albums in his long career, and this one is up there with the best of them. Meaningful, profound, captivating, intelligent, soulful, and lyrical – Black America Again has everything a Hip Hop album needs to have. Truly great from start to finish, there are no skippable tracks. Production is excellent throughout and Common's flow and lyrics are as good as they ever were.
Rating: 9/10
6. Westside Gunn - FLYGOD
FLYGOD is Griselda head-honcho Westside Gunn's debut studio album. Production by the likes of Daringer, The Alchemist, Apollo Brown, Camouflage Monk, Tha God Fahim, Statik Selektah on this project is simply awesome. The gritty stripped-down 90s throwback aesthetic that would become Griselda's forte, is done to perfection on FLYGOD. This is the project that started getting Griselda its proper buzz, FLYGOD is the epitome of what the label is about. A hard as nails release filled with uncompromising rhymes and a street essence, arguably re-pioneered by Roc Marciano with albums like Marcberg (2010) and Reloaded (2012).
Westside Gunn is an emcee who you either like or you don't like – his high-pitched voice is an acquired taste. Fortunately, on FLYGOD he doesn't go crazy yet with his gimmicky gun-sounds adlibs (on later WSG releases these adlibs start to get really irritating), and the guest rappers on this project make sure there's enough variation. His fellow Griseldians Conway The Machine (WSG's brother) and Benny The Butcher (their cousin) make appearances, along with the likes of Keisha Plum, Your Old Droog, Meyhem Lauren, Danny Brown, Mach Hommy, Skyzoo, and Action Bronson. FLYGOD is an important and hugely influential release, and one of 2016's best.
Rating: 8.5/10
7. Ryu - Tanks For The Memories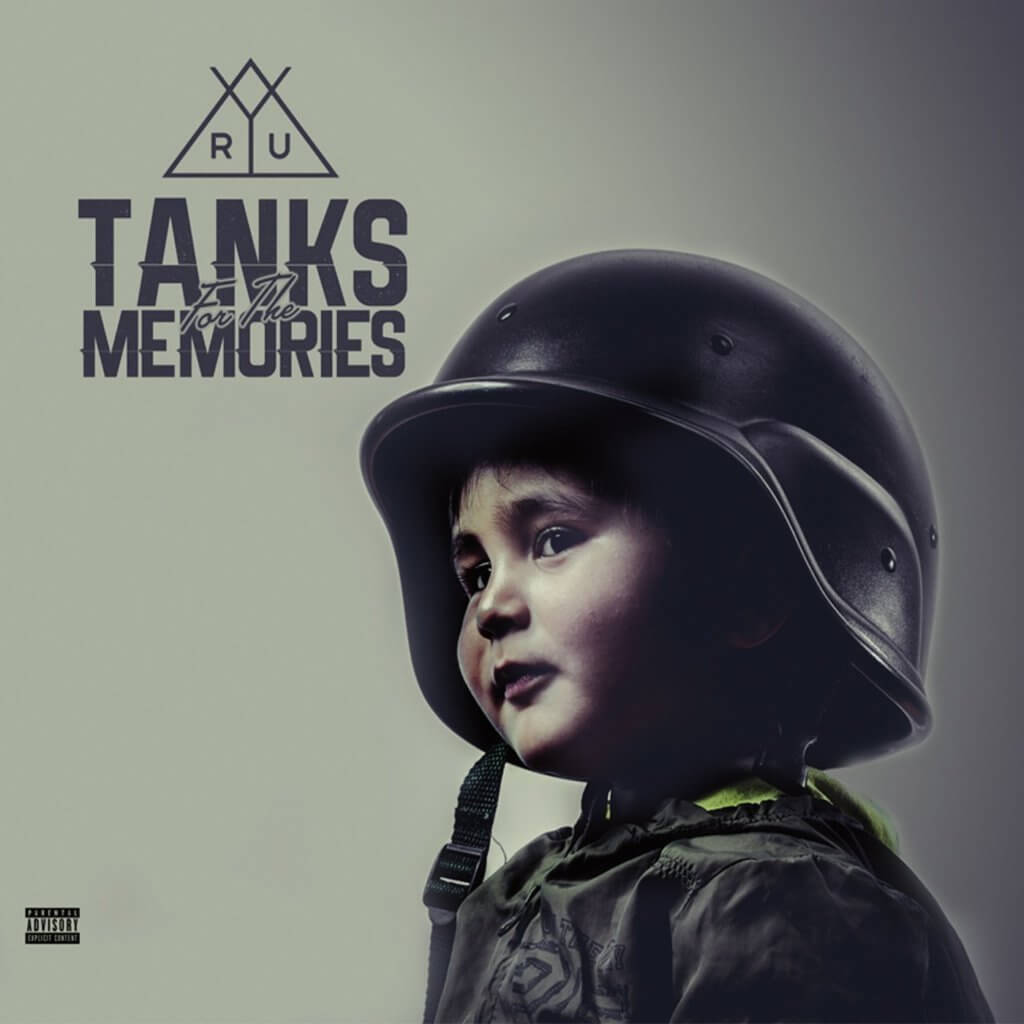 Tanks For The Memories is the most slept-on album of 2016. You may know Ryu as one-quarter of Styles Of Beyond, a Los Angeles crew who dropped an underground classic in 1998 with their debut album 2000 Fold. Almost 20 years later Ryu surprises with Tanks For The Memories. With work on the boards from West Coast legend Divine Styler, Ryu dropped this gem of an album to little or no fanfare. That's a shame because Tanks For Memories is awesome. Ryu brings the boom-bap back – the album is a near-perfect modern interpretation of 90s Hip Hop, using the beat-structures of Hip Hop classics from Gangstarr and Big Daddy Kane on two of the stand-out tracks, sampling Public Enemy on another, and bringing back the Funky Drummer break too – especially people who know their classics will enjoy this album. Ryu is a great lyricist too, with dope flows and clever wordplay. Tanks For The Memories is a throwback and homage to Golden Age Hip Hop, one that belongs in your collection if you're into that vintage boom-bap sound.
Rating: 8.5/10
8. Ab-Soul – Do What Thou Wilt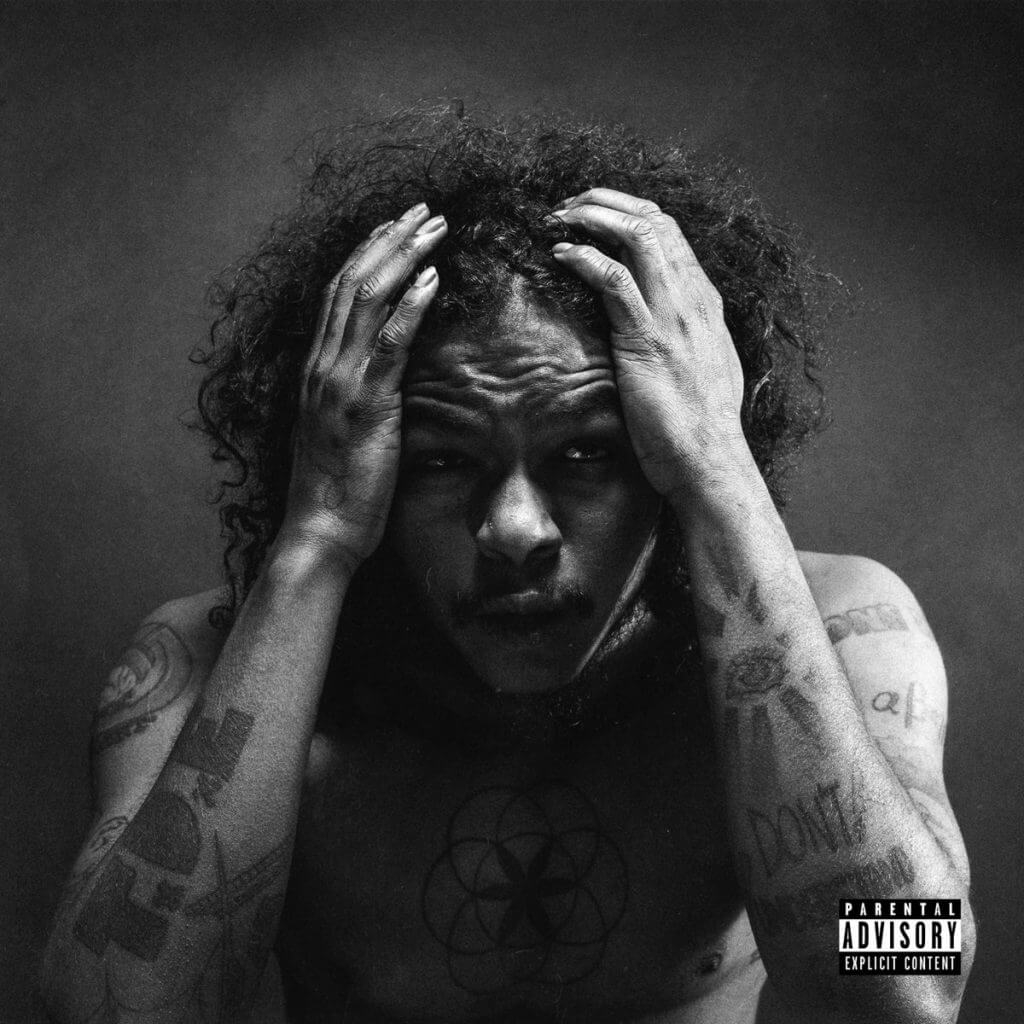 After a slightly disappointing album in 2014 with These Days…, TDE's Ab-Soul came back strong in 2016 with this sprawling project. At over 75 minutes of playing time with some serious subject matter – from feminism to religion to drugs to modern societal woes – reflecting Ad-Soul's deep and conflicted thoughts and feelings, this is not a breezy listen. Do What Thou Wilt was met with mixed acclaim upon its release, but is just about as good as Control System (2012), Ab-Soul's best and most lauded album. Although it's true that it can be difficult at times to decipher what Ab-Soul is exactly meaning to say, this album gives a fascinating insight into his mind. The atmospheric production adds to Soulo's intriguing lyricism, making Do What Thou Wilt a project that deserves admiration, whether you can get with everything he's saying or not.
Rating: 8.5/10
9. Apollo Brown & Skyzoo - The Easy Truth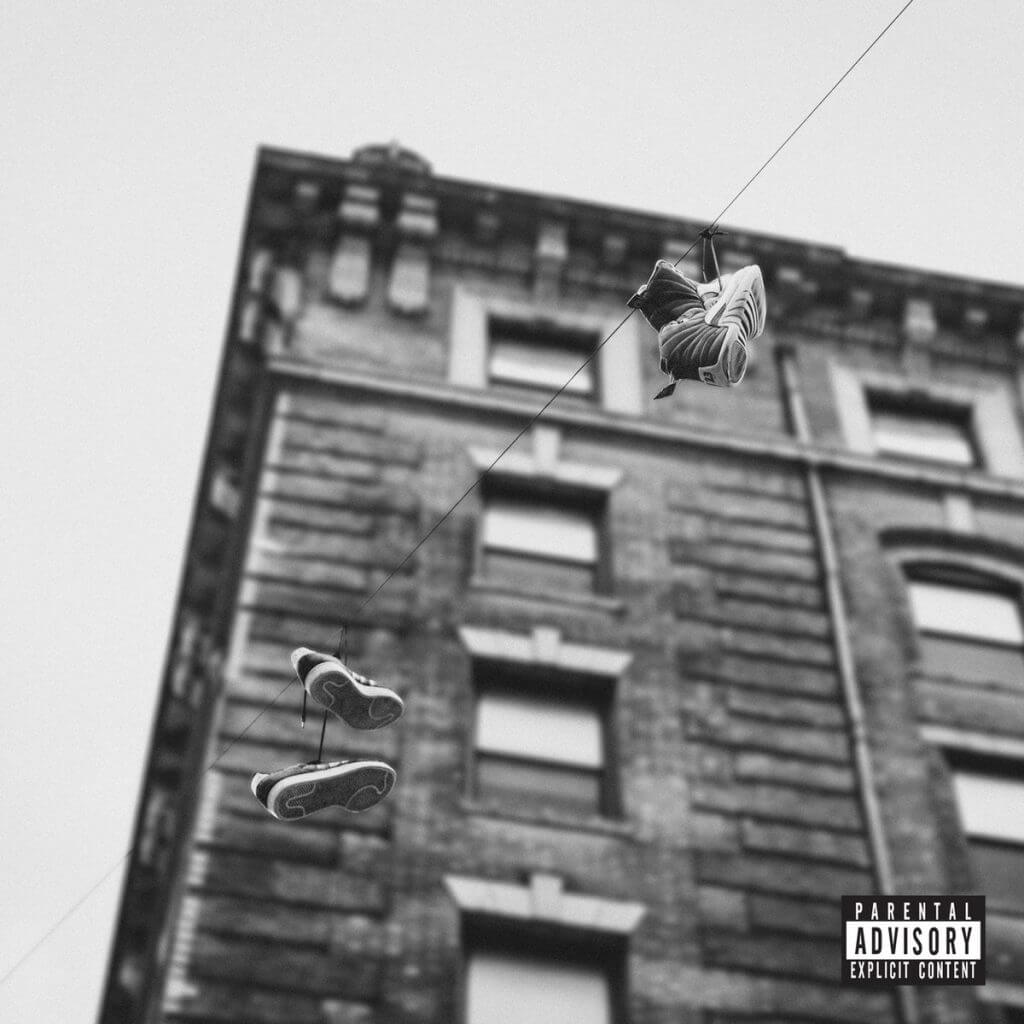 What happens when one of the most consistent producers of the 2010s hooks up with one of the best true school emcees of the decade? You get an amalgamation of the best of what Detroit and New York City Hip Hop has to offer: a smooth, soulful, classic-feeling treasure of an album. Apollo Brown's dope neo-boom-bap beats and Skyzoo's tight rhymes are both of the highest quality – this is one of the best albums of 2016 – authentic Hip Hop for true Hip Hop fans.
Rating: 8.5/10
10. KA - Honor Killed The Samurai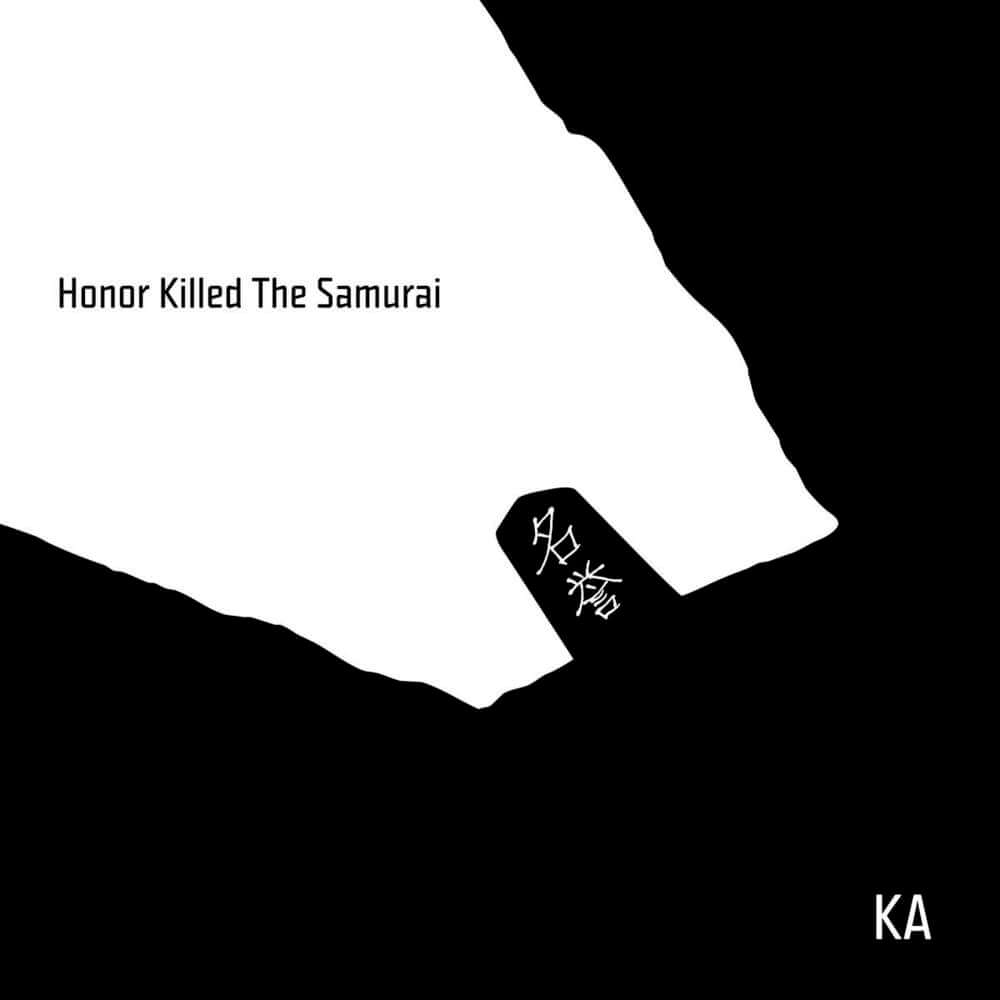 A chilling barrage of aesthetic metaphors, brooding imagery, and incredible rhyme schemes from KA – Hip Hop's Shakespeare from Brownsville, NYC. Like its equally excellent predecessor The Nights Gambit (2013), the conceptual Honor Killed The Samurai is another beautiful project consisting of minimalistic, understated instrumentals that serve to give room to KA's narrative and subtle wordplay.
Rating: 8.5/10
11. Royce Da 5'9'' - Layers
No one will dispute the claim that Royce Da 5'9″ is one of the most complete emcees in the game. For some reason though, he has never been able to translate his skills into the creation of an album befitting to his stature as a lethal emcee. His albums up till this one have been decent to good – but never classic. While Layers is not quite the classic Royce surely has in him either, it is a really good album, his best up to that point in time. One of the reasons is that production on this project is better than on most of his previous albums, making for a more cohesive effort. Of course, Royce has bars for days and he has something to say too. Dope rhymes and wordplay all the way through – a good mix of introspective self-reflection and straight-up sh*t-talking. Layers is one of Royce's best albums, second only to Book Of Ryan (2018).
Rating: 8.5/10
12. Isaiah Rashad - The Sun's Tirade
In 2016 TDE was on fire with great albums from Ab-Soul, ScHoolboy Q, and Isaiah Rashad. Like the projects of his labelmates, Isaiah Rashad's The Sun's Tirade had opinions divided. Detractors said it's a snoozefest because of supposed lack in sonic variety, fans applaud the album's cohesiveness. The Sun's Tirade may not be the classic that everybody expected after Rashad's awesome debut EP/mixtape Cilvia Demo (2014), but it is a damn fine Hip Hop album. Mellow lyrical and sonic vibes, albeit with a dark edge – this is an album that needs multiple listens to be fully appreciated.
Rating: 8/10
13. ScHoolboy Q - Blank Face LP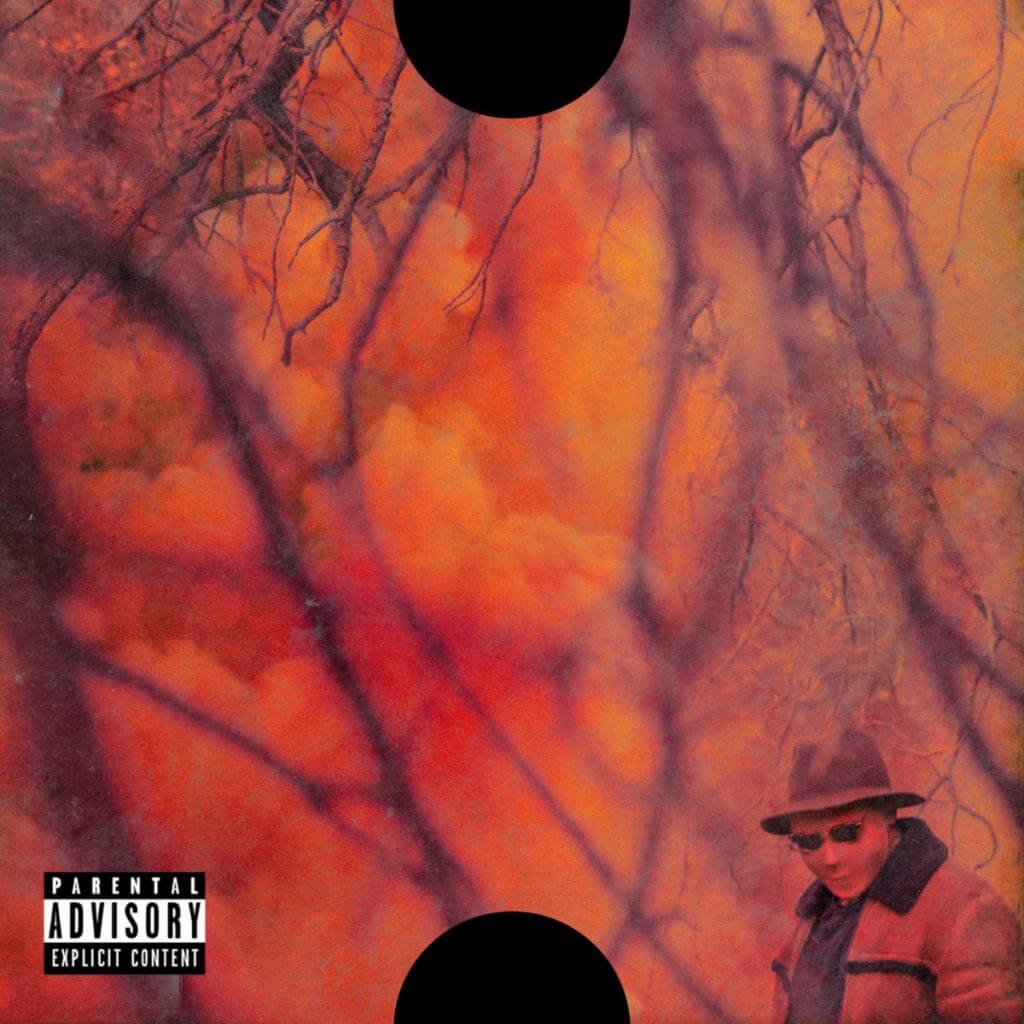 After Oxymoron, his excellent and highly successful third album, expectations were high – and with The Blank Face LP ScHoolboy Q did not disappoint. With this album, ScHoolboy Q solidified his prominent spot amongst the new breed of rappers from the West Coast, along with TDE label mates such as Kendrick Lamar, Ab-Soul, Jay Rock and Isaiah Rashad. ScHoolboy Q's charismatic flow shines on this project with a nice assortment of varied production resulting in well over an hour of psychedelic gangsterism that perfectly fits into that new wave of Los Angeles street rap with tons of mainstream appeal.
Rating: 8/10
14. Elzhi - Lead Poison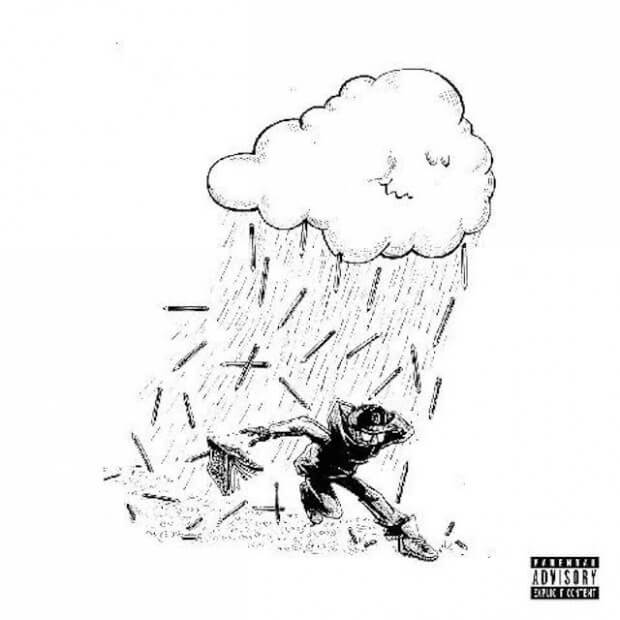 Detroit emcee Elzhi dropped another top-quality project with Lead Poison. Known for being part of Slum Village on Trinity: Past, Present, And Future (2002), Detroit Deli: A Taste Of Detroit (2004), and Slum Village (2005), he surprised the Hip Hop world with his solo-debut The Preface in 2008 – one of the best albums of that year. In 2011 he cemented his reputation as a top-class emcee with the Elmatic mixtape, his re-working of Nas' Illmatic. In 2016 he continued his streak of excellent releases with Lead Poison, his most personal album to date. On Lead Poison, Elzhi shares his life experiences of a dark period he went through, making for a poignant listen. The understated production serves to add the right weight to Elzhi's vividly painted lyrical pictures. Lead Poison is not a casual listen, but it is a good one.
Rating: 8/10
15. Kool Keith - Feature Magnetic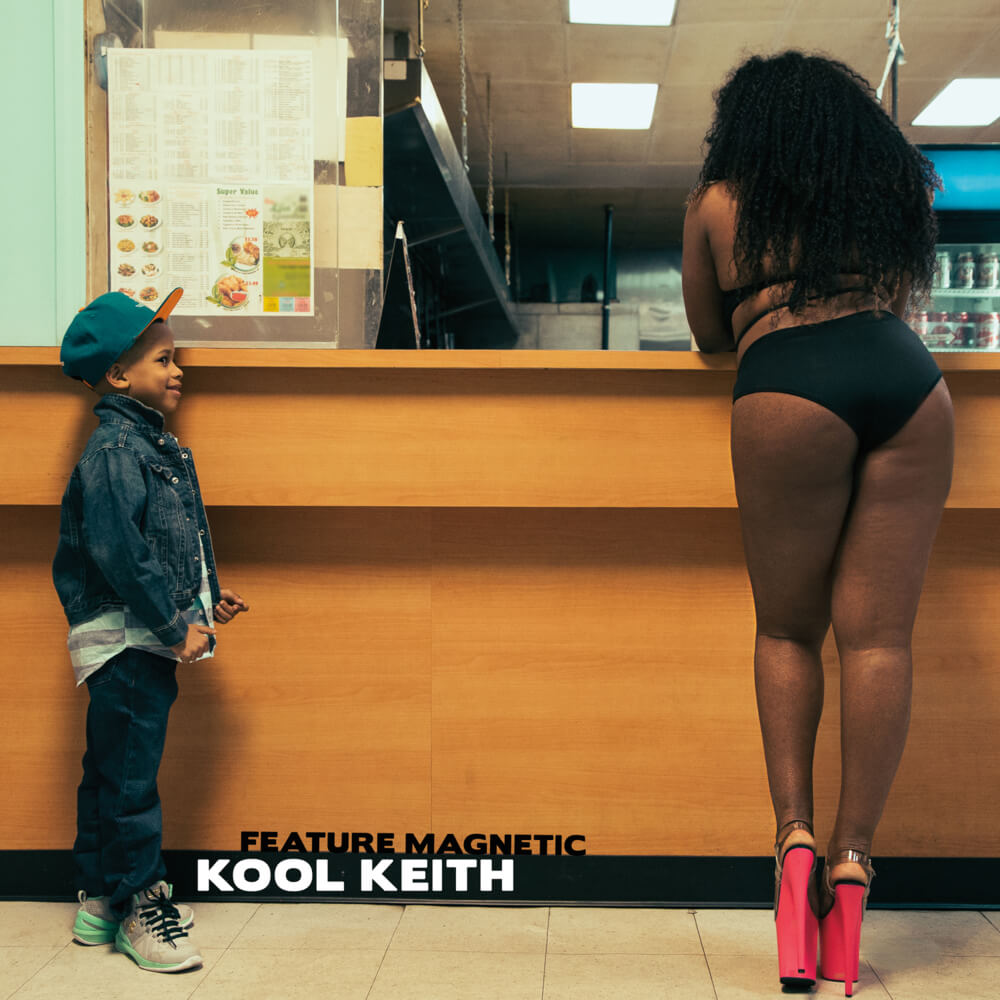 Quality control has never been a priority for Kool Keith. He has released something like 60 projects since his debut with Ultramagnetic MCs in 1988, and not all of these releases are must-haves, exactly. Because of the large number of Kool Keith releases over the years, people tend to dismiss all of them as trash. That's not correct, though – there's plenty of gems in his catalog. Dr. Octagon (1996), Sex Style (1997) and First Come, First Served (1999) are his obvious classics, but titles like Big Time (1996), Masters Of Illusion (2000), Diesel Truckers (2004), Project Polaroid (2006), Sex Style: The Unreleased Archives (2007) and Moosebumps: An Exploration Into Modern Day Horripilation (2018) all are excellent albums.
Feature Magnetic is another one of those projects that is much better than most people seem to think. Like most Kool Keith releases, this one was dismissed out of hand upon its release, just because it was yet another Kool Keith release. But the reality is that Feature Magnetic is really really good. Raw beats (mostly produced by Kool Keith himself) and fun rhymes all the way through. Kool Keith is in top form with his typical cadences and bizarre stream-of-consciousness lyrical imagery. Another strength of this album is the features: there is a guest rapper on almost every track and all of them gel really well with Kool Keith. You can't go wrong with names like MF DOOM, Godfather Don, Craig G, Bumpy Knuckles, Slug, Edo G, Sadat X, and Ras Kass, of course. Feature Magnetic is Kool Keith at his finest, and his best release of this decade.
Rating: 8/10
16. De La Soul - And The Anonymous Nobody...
Twelve years after the excellent The Grind Date (2004), and the Anonymous Nobody… continues what De La Soul has always done: putting out quality music, this time pushing boundaries with genre-bending compositions and some very surprising guests. If there's a drawback it may be that there are a little too many guests on the album, and consequently not enough De La Soul. But that's a minor quibble, as the guests mostly bring the goods to complement De La's vibe, resulting in some unexpected and intriguing tracks. Because of its eclectic nature, it may be a slow burn and probably not for everybody, but and the Anonymous Nobody… nevertheless is a solid piece of music and a worthy addition to De La Soul's epic catalog.
Rating: 8/10
17. J-Zone - Fish-n-Grits
J-Zone's tenth album Fish-n-Grits is on par with the excellent Peter Pan Syndrome (2013) and is refreshingly authentic as all his work is. J-Zone has a dope flow and delivery, and he has something to say too. The "Shut up, Make Music (Swagboi vs. Purist)" intro of the album sets the tone for Fish-n-Grits: on  J-Zone intends to show he has no patience for the new generation of quality-lacking rappers with their questionable content and intent ("Go Back To Selling Weed"), nor does he have sympathy for old heads who can do nothing but complain about how everything was better back in the day. As a relative industry outsider, J-Zone has some fun showing how ridiculous everyone is – the young generation is slammed for their lack of respect for and knowledge about Hip Hop's roots, the old generation is criticized for their useless constant high-horsed bitching about it.
J-Zone's musicality (and skills on the drums) is on full display, as is his sense of humor and no-holds-barred views of the Hip Hop industry. Song titles like "Sick Of Rap", and 'Rap Is A Circus And We Hope The Elephants Trample Everybody" should tell you something about where J-Zone is coming from and what he intends to do here. J-Zone tells it like it is – he is one of the realest and smartest artists out there. The instrumentals are intricate, the content is profound – this is a great album, people.
Rating: 7.5/10
18. Kanye West - The Life Of Pablo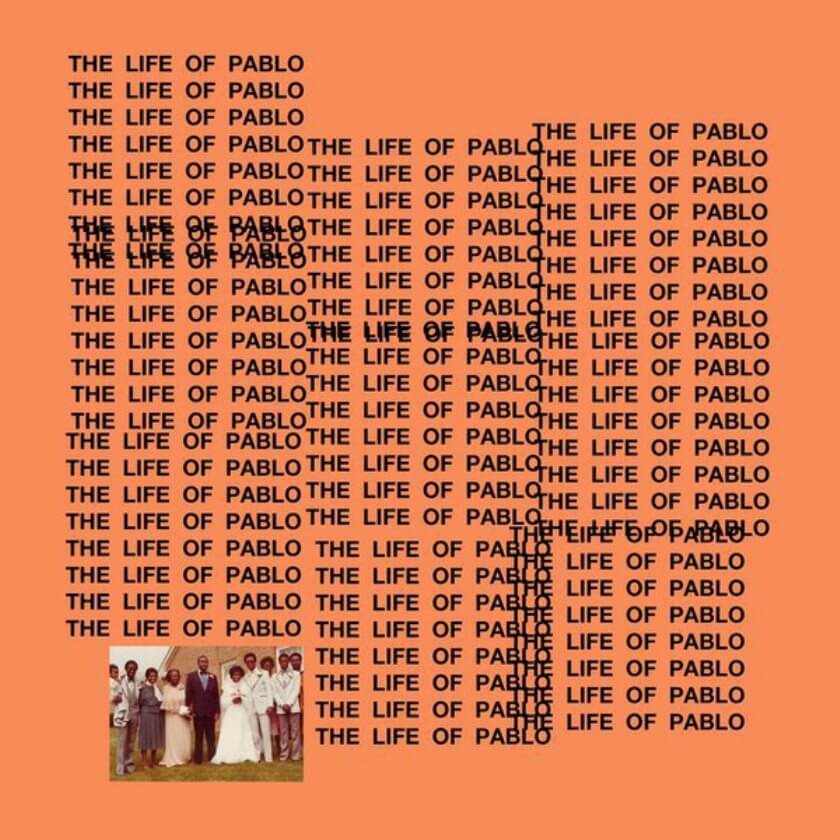 This is Kanye West's best album since his masterpiece My Beautiful Dark Twisted Fantasy (2010), and along with Yeezus (2013) his most polarizing one. His projects since MBDTF have been messy and more miss than hit, and The Life Of Pablo is a mess too, but it's a beautiful mess.
Kanye West is a genius and an idiot in equal measures, and this album is the epitome of his absurdity. Similar to more of his other recent projects, TLOP sounds rushed and unfinished on the one hand, but over-produced on the other – it really is all over the place. Kanye West has never been a very good emcee but he used to be competent enough, on this album his skills as a rapper are worse than ever. But still… he does manage to captivate and intrigue, especially because of the energy he puts in the production.
The Life Of Pablo will likely go down in history as Kanye West's most confusing and polarizing album. Hate it or love it, its vintage Kanye though. And there is plenty of quality on display: "30 Hours", "No More Partying In LA", and "Ultralight Beams" – are just a few of the classic Kanye tracks on TLOP. Forget about the head-scratching moments and recognize TLOP as a fine, if not classic, part of Kanye West's catalog.
Rating: 7.5/10
19. Mikey D - Day Of D'struction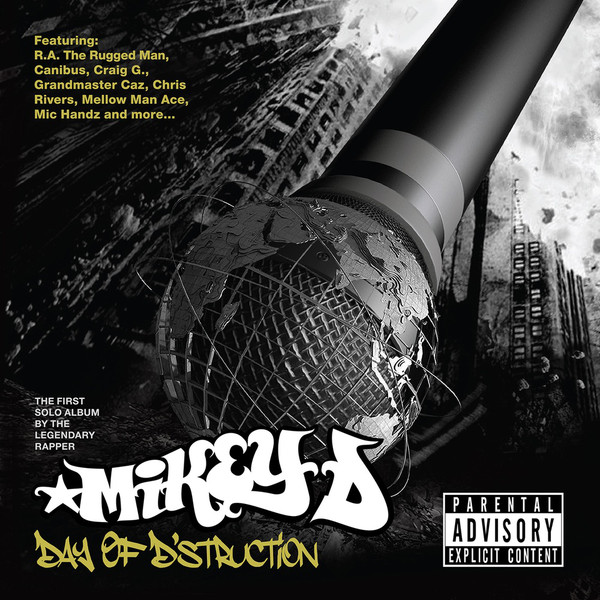 Veteran wordsmith and battle emcee  Mikey D has made iconic records in the mid- and late 1980s with the late legendary producer Paul C under the banner of the LA Posse. Mikey D eventually became the lead MC for the group Main Source replacing Large Professor. In 2016, Mikey D is still going strong with his first solo album Day Of D'Struction. The album was primarily produced by top Russian producer Ligalize, and co-produced by Philadelphia's DJ Slice. There are several collaborations on the album which include Grandmaster Caz, Canibus, RA The Rugged Man, and others. This is one for a specific audience, but for those who can't get enough of vintage boom-bap Day Of D'struction is pure gold.
Rating: 7.5/10
20. Ugly Heroes - Everything In Between
Everything In Between is an excellent album to Ugly Heroes' self-titled debut album, which was released in 2013. Ugly Heroes – Apollo Brown, Verbal Kent & Red Pill – deliver once again. Those familiar with Apollo Brown know he is as consistent in crafting quality beats as any producer in the game. Red Pill and Verbal Kent stepped up the lyrics on Everything In Between, which makes for a Hip Hop album of the highest quality – a presentation of well-rounded boom-bap for all generations. "This World", "Heart Attack", "Unforgiven", "Daisies", "Force Fed" are stand-outs, but this album really doesn't have any weak spots.
Rating: 7.5/10
21. UG - Portals
Bandcamp blurb: "I like to tap into people's imaginations. When I spit, I try to make movies with my words…" Armed with his unique delivery, gruff voice, and sharp wit, U.G. is well-equipped to do just as he wishes when he hits the booth. Whether on his own or earning critical acclaim as one-half of the Cella Dwellas, the Brooklyn rapper has been a giant amongst the NYC rap underground since '94. And on Portals, his long-anticipated solo debut, he proves exactly why so many look his way for music that's incredibly fresh, and completely his own.
Portals is a 14-track journey into just what U.G. set out to accomplish—a movie-like atmosphere anchored by well-complemented production (entirely from IDE) and extraordinary rapping. That much was evident on lead single, "The Mystic," which is equally eccentric in its wordplay and technical displays as U.G. flows over the creeping instrumental. Elsewhere, the BK spitter taps into his cinematic vision with joints like the harrowing "Might & Magic," and the super-grimy, "Ready for War."
Interestingly enough, U.G. credits his movie-like approach with what makes his music so appealing to his fans. "That inner-kid comes out of them when they hear that stuff," he says. "We (U.G. and IDE) are both visual artists as far as our approach to sound is concerned."
Beyond the concept, the rapper and producer just love Hip Hop culture and wanted to represent it right. They may be taking a boom-bap excursion into another dimension—and likely one in a distant galaxy—on Portals, but this is pure, raw, unadulterated Hip Hop to the bone gristle.
Rating: 7.5/10
22. The Game - 1992
Coming on the heels of the surprisingly good The Documentary 2/2.5, The Game drops another quality album with 1992. The album's concept has The Game looking back on his formative years, reflecting on his youth, the rise of gangsta rap, the L.A.riots, and more. Lyrically The Game is on point, and the vintage-sounding beats bang. This is one of The Game's best albums.
Fun fact: The album's artwork was done by Joe Cool, a visual artist who is most famous for co-designing the cover of Snoop Dogg's classic Doggystyle album.
Rating: 7.5/10
23, Apathy - Handshakes With Snakes
If it ain't broke don't fix it. Apathy sticks to what he has been doing for twenty years: creating authentic boom-bap Hip Hop reminiscent of the days when lyrics and lyrical skill counted. From the opening track "Pay Your Dues", which incorporates the Supremes hit "You Can't Hurry Love" ( and the piano loop for Boogie Down Productions' "The Bridge Is Over") to great effect, to the album-closing "Handshakes With Snakes" – this album is as solid as it gets. Handshakes With Snakes is steeped in classic Hip Hop vibes, but it's never generic or stale – Apathy knows exactly what he's doing to keep things fresh. Top-notch punchlines, wordplay, flow, and bars combined with dope beats and samples – with features from frequent collaborator Celph Tilted, as well as from real emcees like O.C., Ras Kass, Blacastan, and the late Pumpkinhead (among others), Handshakes With Snakes is one for Hip Hop purists. One of Apathy's best albums.
Rating: 7.5/10
24. Tiff The Gift - It Gets Greater Later
Like most of the albums coming out off the Don't Sleep Records camp, Tiff The Gift's It Gets Great Later is excellent – a worthy follow-up to her underrated Better To Give (2014) album. Unfortunate is that the opening track "Resolutions" is the weakest song of the album, with let's say a 'difficult' hook to get in to. First impressions are important and the one given here could turn listeners off the album altogether. With better sequencing choices "Resolutions" would have been the last on the tracklist, it's more of an 'outro' song. That's the only criticism, though. Tiff The Gift is a great emcee, and after that first track the album takes off. It Gets Greater Letter offers 45 minutes of smooth, soulful Hip Hop, with a few well-placed guest spots by labelmate Dephlow and of course by Tiff The Gift's husband Awon.
Rating: 7.5/10
25. Czarface - A Fistful Of Peril
A Fistful of Peril is the third studio album by Czarface (Wu-Tang Clan member Inspectah Deck and underground duo 7L & Esoteric). Though not quite as good as its predecessor Every Hero Needs Villain, A Fistful of Peril is another strong outing for Czarface. 90s-centric boom-bap with a slightly experimental edge – that's what Czarface does, and that's what Czarface does well, A Fistful of Peril is no exception.
Rating: 7.5/10
26. The Hue - Aurora
The Hue collective is a collaboration of critically acclaimed groups H.I.S.D. (Hueston Independent Spit District) and Radio Galaxy. Conceived in 2013, this futurist Hip Hop/neo-soul hybrid consists of songstress/femcee Spacebunny Jefferson, emcees Scottie Spitten, Equality, and Savvi, along with producers King Midas and DJ Cozmos. Coming off of stellar projects, H.I.S.D.'s The Weakend (2010) and Radio Galaxy's We Come In Peace (2011), the aptly titled collaborative sequel Aurora is one of those rare timeless, era-defying, genre-bending albums.
Aurora offers up well over an hour of intelligent and creative Hip Hop of the finest sort. Lots of people slept on Aurora, sadly. Those who love acts like Digable Planets, Lauryn Hill, The Roots, Slum Village, or even Shabazz Palaces better go check this one out, it's never too late to get up to speed.
Rating: 7.5/10
27. Wise Intelligent - Stevie Bonneville Wallace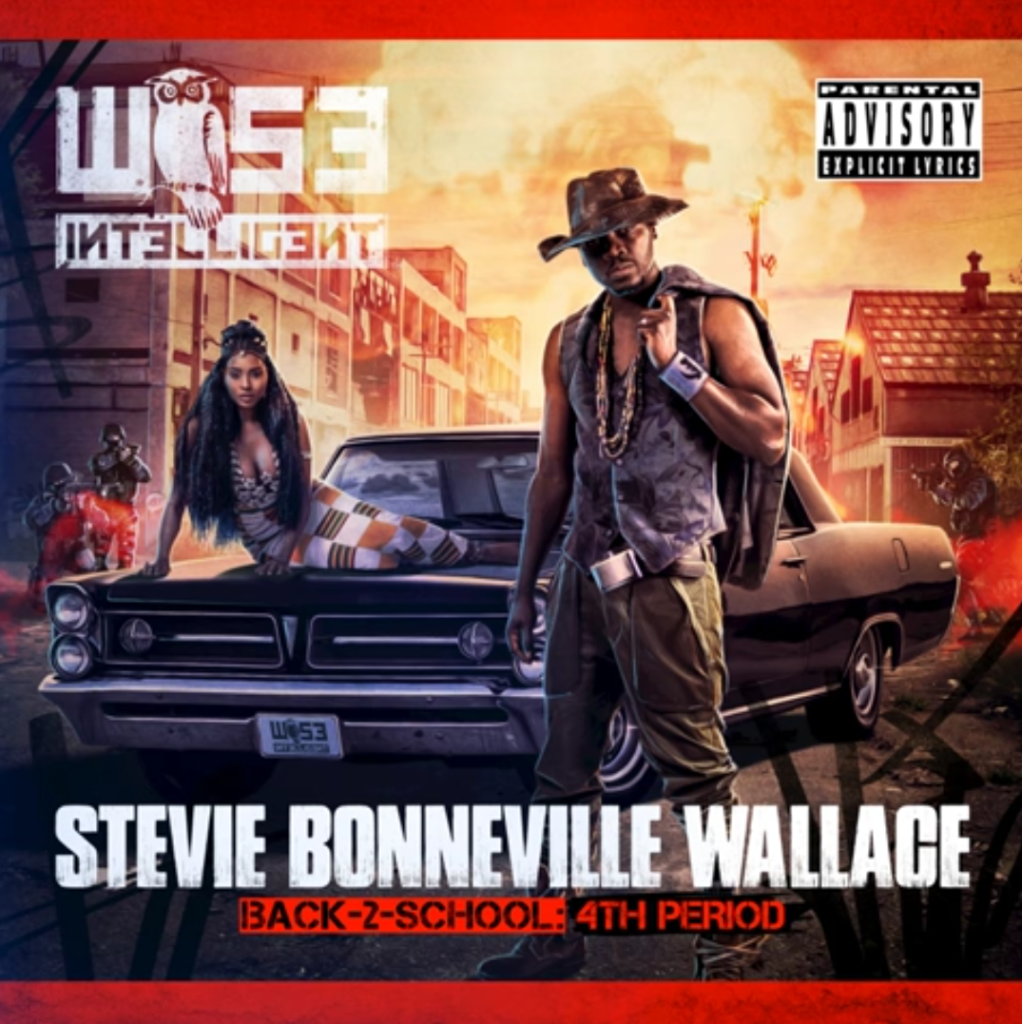 Stevie Bonneville Wallace by the Poor Righteous Teacher frontman Wise Intelligent is an important album, one that is sadly slept-on. Wise Intelligent's deep rhymes and messages are uncompromising and unapologetic, and his delivery is as sharp as ever. Addressing topics like institutional racism, the state of Hip Hop, the state of society, the corporately directed dispersal of ignorant unintelligent content to the masses, and the brainwashing of the public through full media control – this is an album with substance (and not just because it runs for more than an hour). This is grown-man rap for intelligent people who know how to recognize real jewels.
Rating: 7.5/10
28. Reks - The Greatest X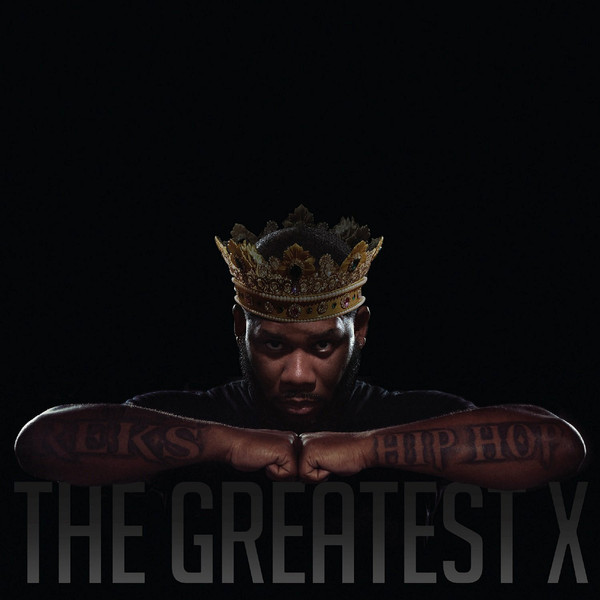 The Greatest X (pronounced as "The Greatest Unknown") is the tenth studio album by Boston wordsmith Reks. Reks is a true lyricist, one of the most underrated emcees in the game ever since he debuted with Along Came the Chosen in 2001 and certainly since his 'underground break-through' with his excellent third album Grey Hairs in 2008. Grey Hairs, along with Rhythmatic Eternal King Supreme (2011) and Straight, No Chaser (2012) remains Reks' best albums to date, but The Greatest X is a more than solid addition to his catalog.
The double album – with a playing time of 2 hours – features guest appearances from the likes Termanology, Edo G, R.A. The Rugged Man, Akrobatik, Planet Asia, and Guilty Simpson, among others. The album's production was handled by several producers, including Large Professor, The Alchemist, Nottz, Buckwild, Black Milk, Apollo Brown, and Statik Selektah. 35 tracks – that's A LOT, but there are few or no throwaway tracks to be found, nor any other useless filler like intros, interludes, and outros. A couple of tracks have corny hooks that could've been done better (or left off altogether), but overall this is a great album: nothing than beats and bars – lyrically challenging and traditional in a good way.
Rating: 7.5/10
29. Saba - Bucket List Project
Bucket List Project is the debut studio album by Chicago's Saba. Bucket List Project is a refreshing album filled with great tracks with smooth jazzy and neo-soul vibes, tasteful lo-fi instrumentals. and catchy flows. An impressive debut, and a prelude to more greatness to come. This is one of those rare albums with lots of 'modern-day-rap' aesthetics (without dumb-ass lyrics, that is), that will appeal to Hip Hop traditionalists and mainstream rap fans alike.
Rating: 7.5/10
30. ELUCID - Save Yourself
Born in Queens and raised in Long Island, longtime Brooklyn resident ELUCID worked with some of indie Hip Hop's most celebrated artists: Open Mike Eagle, Tanya Morgan, J*Davey, Beans from Antipop, milo, billy woods, Busdriver, Small Professor, and Rob Sonic, amongst others. He's put out a few mixtapes and a couple of collaborative projects—as part of Cult-Favorite with A.M. Breakups, and Armand Hammer with billy woods – but never a solo album, until this one. While a couple outside producers like Willie Green, Messiah Musik, and A.M. Breakups, make memorable contributions, Save Yourself is primarily self-produced.
"Save Yourself is my most immediate and personal record to date. It's difficult to articulate but handling the bulk of production may have had something to do with that. I didn't really know what I was making. When the spirit moved, the raps poured out. I was talking about myself. My community. About where I came from and future possibilities," ELUCID says on his Bandcamp page. "At its core, Save Yourself is about rebirth—of both self and community. An examination. An assessment. A shedding. I was working through personal issues that spilled over into the music. Events regarding police brutality and shootings of unarmed black folk dominated news headlines in a way that I've never seen in my lifetime. Liberation was on my mind. I reaffirmed myself in the idea that I couldn't truly be free until we were all free."
Save Yourself is yet another dope project coming out of the Backwoodz Studioz camp, if you're into billy woods and/or Armand Hammer, or 'experimental/abstract' Hip Hop in general, picking up this project is a no-brainer.
Rating: 7.5/10
31. Open Mike Eagle & Paul White - Hella Personal Film Festival
Hella Personal Film Festival is Open Mike Eagle's most accessible album, thanks to the melodic production work of British producer Paul White (who was also largely responsible for the instrumentals on this Danny Brown's Atrocity Exhibition from this year). Even if Hella Personal Film Festival is a relatively easy listen, Open Mike Eagle's music remains an acquired taste. His mix of a monotone spoken-word rapping style with a sing-songy flow, combined with his often abstract inner-thoughts and ruminations will not appeal to everybody, but his clever wordplay and personal lyrics will resonate with everybody willing to put in the time and attention his music demands. It's never easy or straightforward, and it doesn't have to be. Hella Personal Film Festival is on par with 2014's Dark Comedy, and one of Open Mike Eagle's best albums.
Rating: 7.5/10
32. Havoc & The Alchemist - The Silent Partner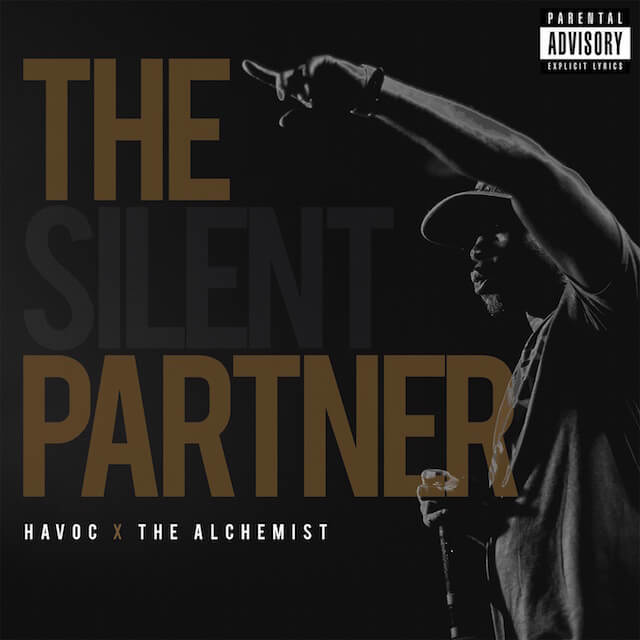 Havoc and The Alchemist first worked together on Mobb Deep's fourth album Murda Muzik (1999), which turned into a relationship of regular collaborations. The Silent Partner is a logical product of their years-long relationship. Even if Havoc is a famed producer himself, all the beats on The Silent Partner were crafted by The Alchemist. The instrumentals are the strongest part of The Silent Partner, with his trademark sinister vibes and bass-heavy beats throughout, musically this album flows seamlessly. Havoc's rapping has been better though, the fact he changed up his delivery to a kind of monotone slow flow (to fit 2010s styles?), might not be to everybody's liking. Too bad also that Prodigy wasn't involved further than an appearance on "The Gun Holds A Drum" – with these beats this could have been an awesome Mobb Deep album. Small gripes – overall The Silent Partner is a great album.
Rating: 7.5/10
33. Vinnie Paz - The Cornerstone Of The Corner Store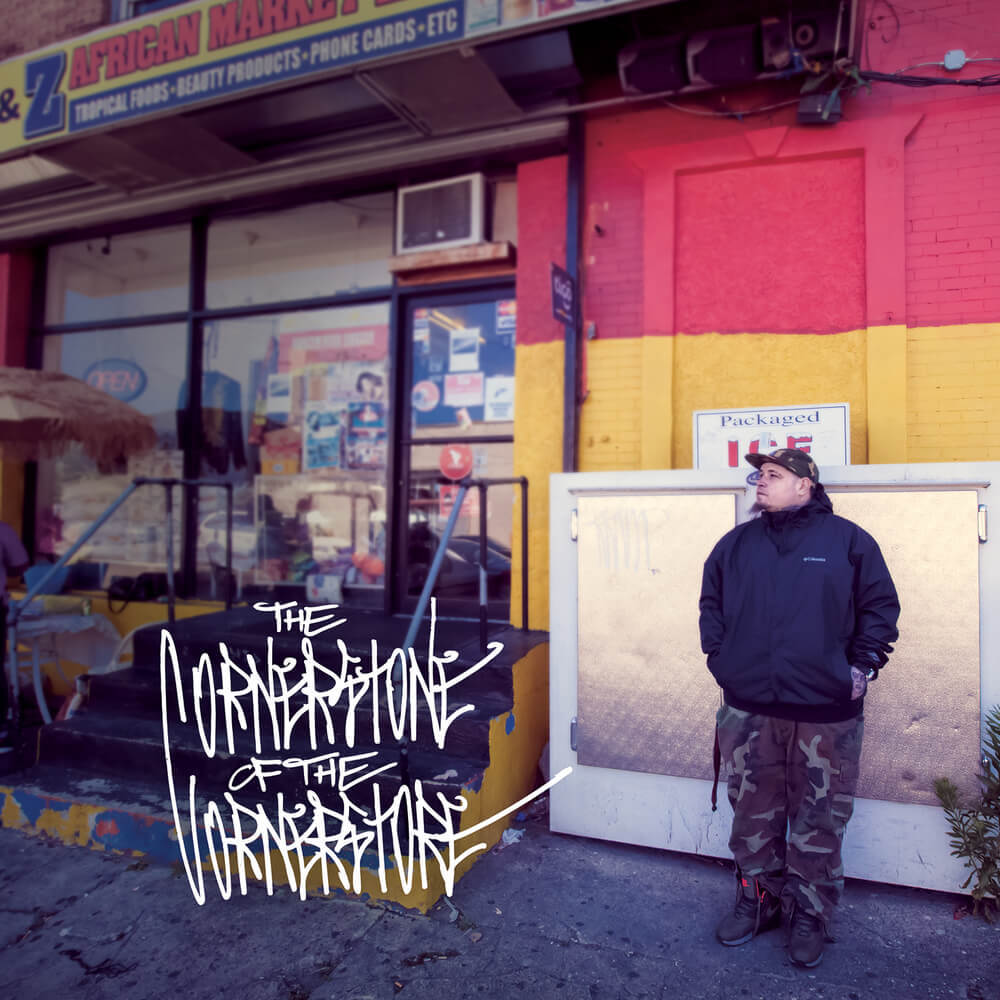 Hard, grimy and gritty – The Cornerstone Of The Corner Store feels like a culmination of Jedi Mind Tricks and Army Of The Pharaohs frontman Vinnie Paz's 20s year in the Hip Hop game. One hour of hard-as-nails beats and scratches, and Vinnie Paz's unflinching lyrical imagery delivered in his typical growl. Guests like Ras Kass, Ghostface Killah, O.C., A.G., Conway The Machine, and others add variation and extra flavor. There are a few corny hooks here and there, but that's just a minor complaint. The Cornerstone Of The Corner Store continues Vinnie Paz's streak of excellent solo-albums, and it's a worthy successor to Season Of The Assassin (2010) and God Of The Serengeti (2012).
Rating: 7.5/10
34. Masta Ace - The Falling Season
Masta Ace is one of the most consistent and most interesting artists in Hip Hop history – never scared and always able to try something different. In the 2000s, he dropped two albums that can rightfully be considered classics: Disposable Arts (2001) and A Long Hot Summer (2004). Both were concept albums, as is The Falling Season. Like its two predecessors, The Falling Season is a great album – it just misses something to elevate it to the same heights. The concept of looking back on his high school days is well-executed, but though conducive to the narrative, there are a few too many momentum-breaking skits. The actual songs on The Falling Season are well-crafted – both musically and of course lyrically. Masta Ace is such a master of the craft, there never has to be doubt about his lyrical content. The guests on The Falling Season deliver too, especially D.I.T.C. rapper A.G. on"Me & A.G.", one of the absolute stand-outs of the album.
Rating: 7.5/10
35. Willie Green - Doc Savage
Doc Savage is an album from Brooklyn producer Willie Green, a hidden gem out of the vaults of the unsung BackWoodz Studioz label, best known from billy woods' releases in the 2010s, and one of the current torchbearers for left-field Hip Hop. Doc Savage is a typical Backwoodz Studioz album – in style and quality.
"This album is the culmination of all my previous work, expanding on styles and production techniques I've explored before. It uses samples, live instruments, orchestration, loops; sometimes all at the same time. I wanted to make this album because while I've always had a vague idea in my mind what all these different parts of my experience would sound like together, now I finally had the capability of putting it together." is what Willie Green himself says about this project.

Doc Savage features some of independent Hip Hop's most celebrated voices; Open Mike Eagle, billy woods, Denmark Vessey, Milo, Elucid, PremRock, Henry Canyons, Junclassic & Uncommon Nasa amongst them.
Rating: 7/10
36. Sick Jacken - Psychodelic
Psychodelic is Psycho Realm founder Sick Jacken's long-awaited follow up to Stray Bullets (2009). Nothing surprising or revolutionary here, just an excellent collection of hard boom-bap beats and raw lyrics straight from the Pico-Union area of Los Angeles.
Rating: 7/10
37. Code Nine & Purpose - Below Sumerian Skies
Below Sumerian Skies is the debut solo album from Code Nine of Massachusetts super-crew Tragic Allies. Production is held down entirely by fellow Allies member, Purpose. The dusty soul-strewn beats make the perfect backdrop for Code Nine's gritty wordplay, rife with historical figures and metaphors. Guest features on the release include Paranom, Estee Nack, Purpose, and M-Credible. Below Sumerian Skies is a mature and graphically verbose Hip Hop offering that any 90s Hip Hop purist needs in their library.
Rating: 7/10
38. Smoke DZA & Pete Rock - Don't Smoke Rock
Pete Rock is one of the best and most celebrated producers in Hip Hop history. Smoke DZA's output has been hit and miss, it's clear he needs a strong presence on the boards to guide him in the right direction – and you can't do much better than Pete Rock of course. After touring the country together on 2016's Smokers Club Tour, this collaborative project was a logical outcome. It can feel like a compilation album because there are of A LOT of guests – Royce Da 5'9″, Mac Miller, Rick Ross, The Lox (Jadakiss, Styles P, Sheek Louch), Wale, Big K.R.I.T, Cam'ron, and Dave East among them. Smoke DZA holds his own though, and with Pete Rock's beats to support him and the featured artists, Don't Smoke Rock is a thoroughly enjoyable album.
Rating: 7/10
39. Craig G – I Rap And Go Home
This was a pleasant surprise! Craig G is an industry legend, early member of Marley Marl's Juice Crew, and active in the game since the mid-80s. His most notable moment probably still is his verse on "The Symphony" (1988) on the best posse cut of all time. Over the decades he had plenty of dope features on other people's albums, but he never really succeeded in crafting an album befitting his status and skill.
His earliest albums were forgettable and couldn't compete with the quality of other late 80s releases, and it wasn't until 2008 before he dropped his first decent album: Operation Take Hip Hop Back, with Marley Marl. 2012's Ramblings Of An Angry Old Man was a solid album too, but it's I Rap And Go Home that arguably is Craig G's best album yet. Craig G's skills have never been in question, he's always been a lethal freestyler and great all-round emcee, and on I Rap And Go Home his experience and longevity show. Great lyrics and traditional beats – I Rap And Go Home is a dope album.
Standout tracks: "Long Time", "Make Your Arrangements" featuring Kool Keith, "WFWT", "Dreaming" featuring Canibus, and "365" featuring Ras Kass, Buckshot, and Rockness Monstah.
Rating: 7/10
40. Atmosphere - Fishing Blues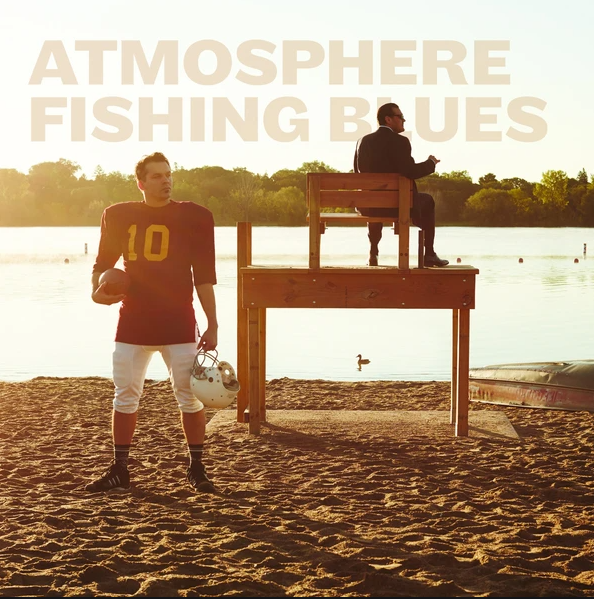 At this point, Atmosphere's Ant and Slug can be relied on to put out quality music. Fishing Blues is not Atmosphere's best album, but it is a solid enough presentation – sometimes judged too harshly. Admittedly, the album would have been better if a 5 or 6 of the weaker songs (especially in the first half of the tracklist) had been left on the cutting room floor – at 18 tracks, and over an hour of playing time things can get a bit repetitive. And some of the hooks are kind of bad (on "Ringo" and "Next To You", for instance).
That said, Atmosphere's strengths are plenty visible here. Ant's smooth instrumentals fit Slug's everyman blue-collar raps like a glove. None of that fantasy nonsense that half these modern-day rappers are imagining on an Atmosphere album. Slug's lyrics are always worth listening to, and there are some really strong songs – "When The Lights Go Out" featuring Kool Keith (who unfortunately only does the hook, though) and MF DOOM is an easy favorite, as are tracks like "The Sh*t That We've Been Through", "Chasing New York" (featuring Aesop Rock), "Sugar", "No Biggie", and "Everything".
Rating: 7/10
Honorable Mentions
Little Simz – Stillness In Wonderland
Murs & 9th Wonder – Brighter Daze
J. Cole – 4 Your Eyez Only
Blu & Nottz – Titans In The Flesh
Ras Kass – Intellectual Property
Truth – From Ashes To Kingdom Come
The Flying Dutchmen- Foul Weather
Wun Two & Junclassic – Better Than Fiction
Ripshop & Reel Drama – Regime Change
Snowgoons – Goon Bap
D.I.T.C. – D.I.T.C. Sessions
Sadat X – Agua
Mach Hommy – H.B.O.
Slipmat Brothers & Penpals – Made For The Underground
La Coka Nostra – To Thine Own Self Be True
James Joyce – Pawn Your Heart Of Gold
Hermetic Order – Siren Song
Funky DL – The Jazz Lounge
Nutso – REDSunday
Slim One – Ready For Whatever
The Grand Architect – The Mortal Coil
Raw Wattage – N.E.W.S.
BluntOne – Orbiting Rawbits
Babylon Warchild – The War Journals
Matlock – Book Of Matthew
Granite State – A Tribe Called 30
True Masterz – Almagest
Tes – Fields Of Freedom
Murdoc – Abandoned Craft
Concrete Saints – Now & Forever
Joe Young – Invincible Armour
Constant Deviants – Omerta
Blaq Poet – The Most Dangerous
Benny – My First Brick
Hollow Jack – Dark Religion
Nomad Hip Hop – Propaganda: How to Ruin Everything
Slippers & Aceyalone – Mars
Illingsworth – I Didn't Ask for This
Grand Tapestry – Grand Tapestry
Timeless Truth – Cold Wave
MC Shinobi – MC Shinobi
Lessondary – Ahead Of Schedule
Innocent? – Escape 2 Alcatraz
Holy Smoke – Holy Smoke
The Difference Machine – The 4th Side Of The Eternal Triangle
Dälek – Asphalt For Eden
Ron Jon Bovi – Neaux Mursi
Zeroh – Tinnitus
Epidemic 4 – Dimensions On A Paper
Terrace Martin – Velvet Portraits
Gensu Dean – RAW: Refined Alkaline Water
ScienZe – Good Food
Geechi Suede – 0.9 NyteLife FM
Beneficence – Basement Chemistry
Sol – The Headspace Traveler
Ivan Ave – Helping Hands
Mr. Hyde – Evil Never Dies
Locksmith – The Lock Sessions
Clams Casino – 32 Levels
A$AP Ferg Always – Strive And Prosper
Horseshoe G.A.N.G. – Anti-Trap Music
Esh & Arc Death – Doesn't Want You
Discourse – Megalomaniac
The Other Guys- Life In Analog
Kimence – Collective Flow
Chesko – The Hard Road
Joell Ortiz – That's Hip Hop
Grand Puba – Black From The Future
Saul Williams – MartyrLoserKing
J.U.S.T.I.C.E. League – J.U.S.T.I.C.E. for All
Concise Kilgore – KiL Joy Division
Planet Asia & DJ Concept – Seventy Nine
Hus Kingpin & SmooVth – H​.​N​.​I​.​C.
The Campain – The Church Of The Nonbelievers
AG Da Coroner – Sip The Nectar
Premrock & Fresh Kils – Leave In Tact
Joe Budden – Rage & The Machine
Chris Orrick – Instinctive Drowning
Kemba – Negus
Torae – Entitled
MidaZ The BEAST – Loops Two
Nyck Caution – Disguise The Limit
Termanology – More Politics
Journalist 103 – Battle For The Hearts And Minds
Homeboy Sandman – Kindness For Weakness
Tech N9ne – The Storm
YG – Still Brazy
J Dilla – The Diary
Mr. Lif – Don't Look Down
Dillon & Paten Locke – Food Chain
Onry Ozzborn – Duo
Tone Spliff – Pull No Punches
Mick Jenkins – The Healing Component
Meyhem Lauren – Piatto D'oro
Statik Selektah & KXNG Crooked – StatikKXNG
Planet Asia – Egyptian Merchandise
Keizan – The City
Factor Chandelier – Factoria
Sultan Mir & Recognize Ali – Too Visible To See
Skizz – Cruise Control
Jake Palumbo – Jake It Till You Make It
Sammy Warm Hands & Ogar Burl – Rare Form
Nolan The Ninja – He(art)
The Enforcers – The Jersey Connection
Mickey Factz & Nottz – The Achievement: Circa '82
clipping. – Splendor & Misery
E40 – The D-Boy Diary: Book 1
E40 – The D-Boy Diary: Book 2
King Cesar – All The King's Men
Pearl Harba – Natural High
Conspire – The Crystal Cave
Swamp Thing – Pray To Science
Cjay – The Boom Bap Album
Congplexonome – Monitors
A.B. Original – Reclaim Australia
Harvest – Letterheads
Creatures Of Habit – Test Subjects
Omus One – Desert Sands
Fliptrix – Patterns Of Escapism
Onoe Caponoe – Spells From The Cyclops
Split Prophets – Delta Bravo Kilo
uMaNg, D¬Rev & B.B.Z Darney – Autumn Breathe
The White Shadow of Norway- Blaze Of Glory
K-Rino – Universal Curriculum (The Big Seven #1)
K-Rino – Conception of Concept (The Big Seven #2)
K-Rino – Enter the Iron Trap (The Big Seven #3)
K-Rino -Wizard's Ransom (The Big Seven #4)
K-Rino – American Heroes (The Big Seven #5)
K-Rino – Welcome to Life (The Big Seven #6)
K-Rino – Intervention (The Big Seven #7)