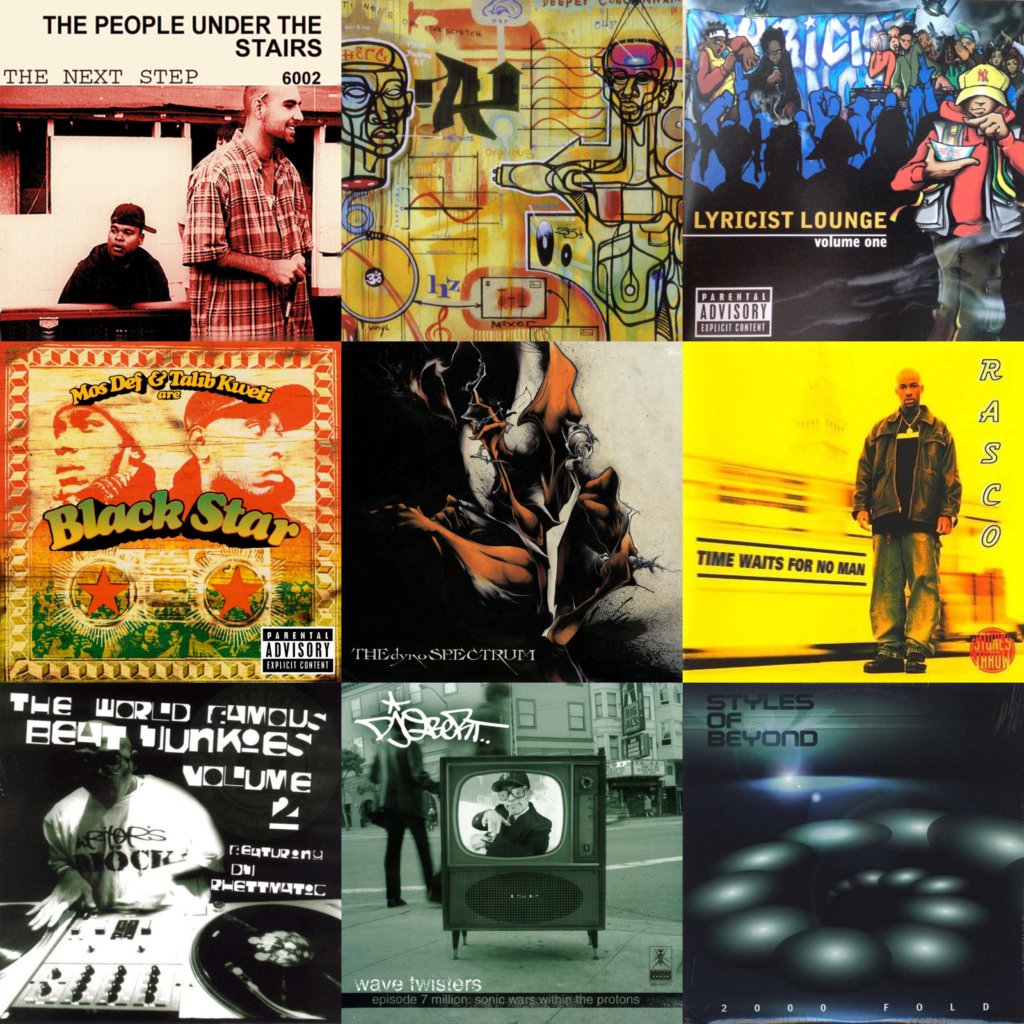 After the Jiggy Era took over the mainstream Rap world and commercial radio, the kind of Rap that once thrived on major labels was progressively forced underground like the Morlocks. What happened next was the formation of a Resistance forced to eek out spaces in the shadow of the First Order. SIDEBAR: I fought for the Resistance, thus this story is told from my perspective.
1998 was yet another transition year for Rap following the close of the 2nd Golden Era which spanned from 1992 to 1996. The official rise of the Jiggy Era in mainstream Rap was cemented by the release of Puff Daddy & Mase's "Can't Nobody Hold Me Down" in the very first week of January 1997.
The song's breakout success marked a sea change in the sound of the mainstream Rap that was going to be increasingly more prominent as the year progressed. At the same time, the harder, more sample-based, traditional-sounding Rap that once had a foothold began to be pushed more and more to the margins.
The end result was a return to college radio and many acts that were once on major labels went the independent route. In addition, many acts that were gaining rabid followings in the underground released their first wave of highly influential independent Rap projects. As the Rap world went from having the underground be a farm system for the major label/mainstream Rap industry they soon became two separate but unequal Rap industries existing simultaneously in some odd Rap Apartheid/Jim Crow system.
Think of them kind of like Earth 1 & Earth 2 from DC Comics. I'm going to highlight 25 essential indie/underground Hip Hop projects in 1998 that further defined this divide and influenced an entire generation of artists, emcee, producers, turntablists and fans/listeners alike who followed.
The same way the first Golden Era in 1986 experienced a slow transition as the genre suddenly shifted from being single based to LP-based there weren't very many releases that first year but they were several essential and seminal albums to the evolution of the artform's lyrical and sonic aesthetic. 1997 was also analogous to 1990 in the sense a new identity and direction was being forged after the previous era came to a close before a new one emerged.
1998 was analogous to 1987 and 1991 in the sense it was the second year of a new era and the second year of a transition period simultaneously. Very few consider 1997–2002 to be a divergent era in Rap music as opposed to the traditional Golden Era narrative we're used to, keep in mind that the Jiggy Era's peak years were 1997 to 2000.
Just like how 1986 contained the initial seminal releases of a new era it didn't contain as many key releases as the following year (1987), 1997 won't have as many essential indie/underground releases as 1998. For that reason, we'll have 25 seminal/essential/classic Hip Hop/Rap projects in this list spanning the 52 weeks of 1998. Let's begin: