While the Jiggy Era had taken over the mainstream Rap world and commercial radio, the kind of music that once thrived on major labels was forced underground like the Morlocks. What happened next was the formation of a Rebel Alliance forced to eek out spaces in the shadow of the Galactic Empire. SIDEBAR: I fought for the Resistance. This story is told from my perspective.
1997 was yet another transition year for Rap following the close of the 2nd Golden Era which spanned from 1992 to 1996. The official rise of the Jiggy Era in mainstream Rap was cemented by the release of Puff Daddy & Mase's "Can't Nobody Hold Me Down" in the very first week of January 1997. The song's breakout success marked a sea change in the sound of the mainstream Rap that was going to be increasingly more prominent as the year progressed. At the same time, the harder, more sample-based, traditional-sounding Rap that once had a foothold began to be pushed more and more to the margins.
The end result was a return to college radio and many acts that were once on major labels went the independent route. In addition, many acts that were gaining rabid followings in the underground released their first wave of highly influential independent Rap projects. As the Rap world went from having the underground be a farm system for the major label/mainstream Rap industry they soon became two separate but unequal Rap industries existing simultaneously in some odd Rap Apartheid/Jim Crow system. Think of them kind of like Earth 1 & Earth 2 from DC Comics. I'm going to highlight 20 essential indie/underground Hip Hop projects that defined this divide and influenced an entire generation that followed.
The same way the first Golden Era in 1986 experienced a slow transition as the genre suddenly shifted from being single based to LP-based there weren't very many releases that first year but they were several essential and seminal albums to the evolution of the artform's lyrical and sonic aesthetic. This year was also analogous to 1990 in the sense a new identity and direction was being forged after the previous era came to a close before a new one emerged. 1997 contained the spirit of both of those years, it embodied the end of an era and the beginning of a new one. As for the 20 releases that kickstarted this new age? Let's begin:
IAM — L'Ecole Du Micro D'Argent [Delabel] (March 18th, 1997)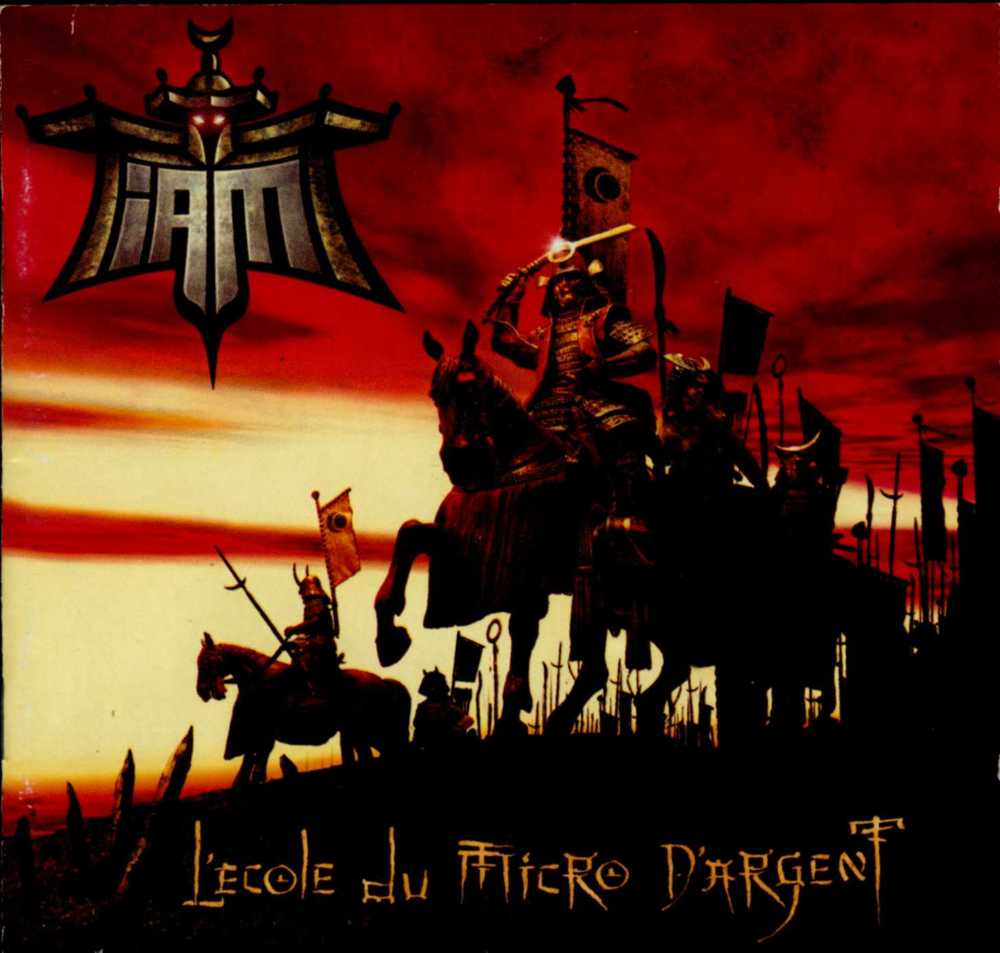 This is a French Hip Hop album that is actually regarded as the greatest French Rap album ever made. I was first introduced to French Rap via Yo! MTV Raps when Fab 5 Freddy played MC Solaar's videos for "Bogue De La" and "Victime De La Mode" on a Friday night episode. I was further familiarized with French Hip Hop by one of my Mock Trial/Debate coach's foreign exchange student, a gorgeous Senegalese girl who was heavy into MC Solaar, IAM, Assassin, Supreme NTM & NAP (New African Poets).
After she went back home to Paris during my senior year in high school, I stuck with it and when this album dropped as an import, needless to say I copped it from Newbury Comics. I've seen a grip of French films ("La Haine" included) over the past 30 years and I still don't know a stitch of French but I know this album is incredible regardless.
Bomb DJ's — Return Of The DJ Vol. 2 [Bomb Hip Hop] (April 1st, 1997)
The mid-'90s saw the resurgence of key elements of Hip Hop come to prominence. B-Boying, which had gone underground since 1985 and gone overseas where it spread until Battle Of The Year and international B-Boy battle VHS tapes were sold in mailorder catalogs alongside DMC, ITF (International Turntablist Federation) & Vestax championships.
DJ crews like the X-ecutioners, Invisible Skratch Piklz, 5th Platoon & Scratch Perverts were prominent and a new generation of future turntablism legends were on the rise so there was a great deal of excitement in this space circa 1997. The second edition of Bomb Hip Hop's Return Of The DJ compilation was an essential purchase for any true Hip Hop head at the time.
Stretch Armstrong presents Lesson 1 [Dolo] (May 13th, 1997)
Stretch Armstrong of the legendary Stretch & Bobbito Show on WKCR 88 tec 9 also owned Dolo Records where he put out vinyl by MF Grimm, Natural Elements, Powerule, Hillfiguz & Dutchmin. This was the first compilation released in 1997 that cataloged some of the most highly sought after recently released indie/underground 12″s. If you couldn't record them off the radio or find somewhere to physically purchase them, this tape/CD was a godsend. I purchased mine from Sandbox Automatic by printing out the order sheet and mailing it in.
Key selections from "Lesson 1" include underground gems like Krumb Snatcha "Gettin' Closer To God" (produced by DJ Premier), Natural Elements "Bust Mine", R.A. The Rugged Man "Smithaven Mall", Hilfiguz "Not Enough Time", Dutchmin "Surrounded", Shadez Of Brooklyn "Survival Warz", Ak Skills "Nights Of Fear", The Korp f/Cestyle "The Champion" and Grav f/Al Tariq & Lil' Ray "City To City" (which was produced by a dude from Chicago named Kanye West). In addition, there were freestyles by Black Attack, Problemz, R.A. The Rugged Man, F.T. (Street Smartz), Dogface (Hillfiguz), Lace Da Booms and L Da Head Toucha. This jawn was a no brainer cop for any head back in 1997.
Rob Swift — Soulful Fruit [Stones Throw] (May 13th, 1997)
Rob Swift of the X-Men/X-ecutioners released a solo album of scratch routines and musical compositions and released it on Peanut Butter Wolf's Stones Throw label. This project followed the progression of DJ solo albums from DJ Krush, DJ Shadow, DJ Spooky, DJ Vadim, etc. and presented them in a turntablism context rather than a straight-up production one. The creativity and versatility exercised on "Soulful Fruit" resulted in me continuing to buy albums from turntablists for years to come afterwards. It was a bellwether of what to expect in the near future. Speaking of the near future…
VA — Deep Concentration: The Future Of Experimental Hip Hop [OM Records] (May 27th, 1997)
This OM Records compilation can be largely attributed for helping to spread the gospel of both turntablism and indie Rap amongst the Electronica crowd. Cut Chemist's "Lesson 6: The Lecture" appeared here before it was included on Jurassic 5's EP (which also made this list), X-ecutioners (as The X-Men) appear on here with their team composition "A Turntable Experience" before they released their debut LP (which also made this list). There are also DJ tracks from Prince Paul, Peanut Butter Wolf featuring DJ Babu & J.Rocc, Radar, Eddie Def, DJs Wally & Swingsett and Q-Burns Abstract Message which made Electronic music fans curious about this burgeoning subgenre.
"Deep Concentration" also featured instrumentals from Mumbles, Beyond There and The Angel in addition to the Latyrx single "Say That" ahead of the release of their debut LP on Solesides… which is ALSO on this list. A lot of heads ended up buying this later on in the year while those of us who were either always in the record store or working in them were early adopters. As the months passed it got write-ups in URB, XLR8R, Spin, CMJ, Mother Jones and even Wired. Definitely one of the landmark indie/underground Hip Hop CD's released in 1997.
DJ Babu — The World Famous Beat Junkies Vol. 1 [PR] (June 3rd, 1997)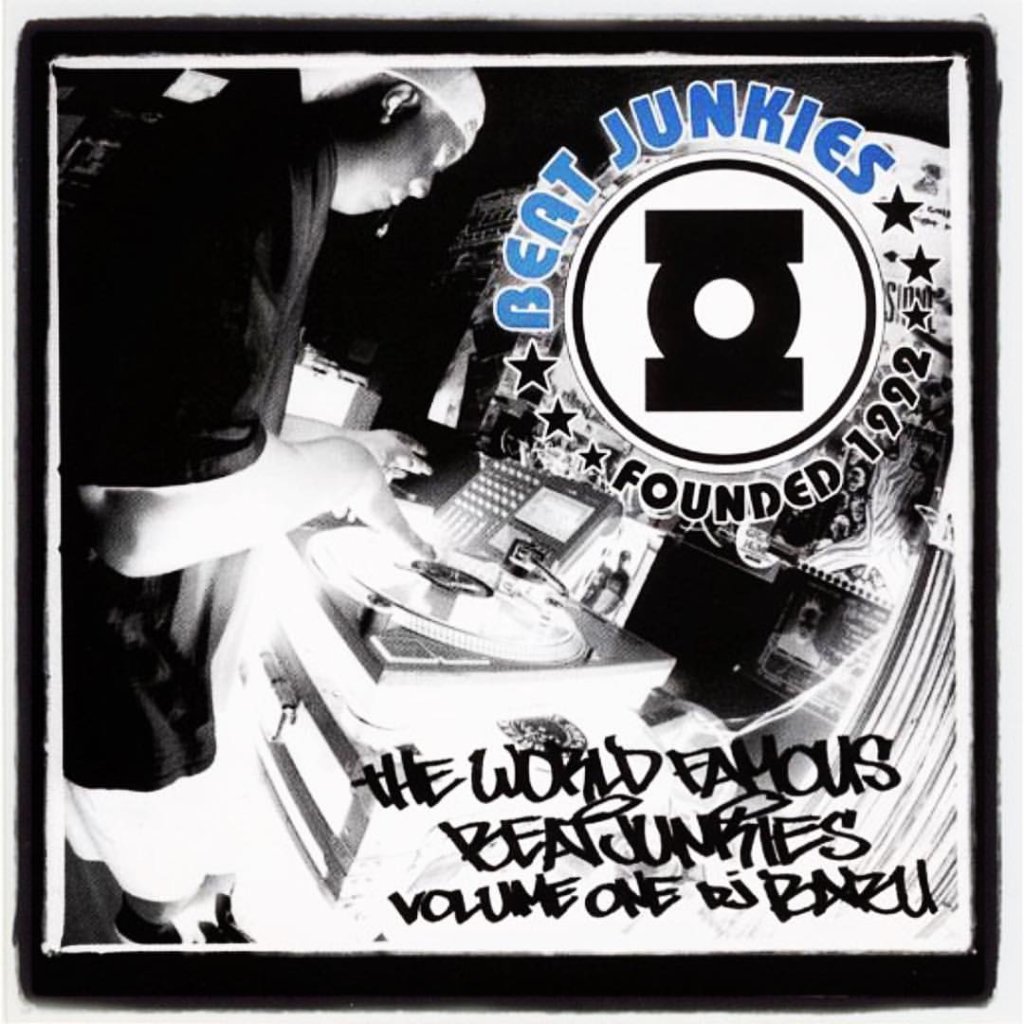 The second underground/indie mixtape/compilation of 1997 was DJ Babu's first edition of the now legendary The World Famous Beat Junkiesseries. Selections included East Flatbush Project "Tried By 12", Rasco's "The Unassisted", The Arsonists "The Session", Mr. Complex "Visualize", Homeliss Derelix "Cash Money", Natural Resource "Negro Leagues Baseball", Royal Flush "Worldwide" and Visionaries "Say Where" which were also not the easiest tracks to find physical copies of on vinyl at the time. Definitely another no brainer purchase for any underground Hip Hop head at the time… Provided they could even find a copy.
Capone-N-Noreaga — The War Report [Penalty] (June 17th, 1997)
What can I even say about this album that hasn't already been said before? Going back to the release of "LA, LA" and "Stick You" spreading via college radio and underground mixtapes, Capone N Noreaga's album took a while to gain traction in Summer '97. Once it did and the single "T.O.N.Y." began to take off it was everywhere. The strength of the album was it was perfect for Winter listening aesthetically much like Cypress Hill's debut back in 1991.
I knew cats that kept "The War Report" in their car for a year straight. That's approaching "The Chronic" levels of longevity. Despite the fact it sold better than almost every other album on this list it was an underground Rap classic nonetheless…
Company Flow — Funcrusher Plus [Official/Rawkus] (July 22nd, 1997)
If you weren't anticipating this album during Summer '97 or if you hadn't heard any Company Flow singles before it dropped then you were definitely aware of them after it was released. Lines were drawn in the sand on July 22nd, 1997 as "Funcrusher Plus" was released on the same day as Puff Daddy & The Family's "No Way Out".
I remember searching for the cassette tape in every Metro Boston Area record store while everyone else was trying to cop that new Bad Boy CD. Ultimately, I spent $16.99 on the "Funcrusher Plus" CD because nowhere had it on sale and all the cassettes were either sold out or not in stock anywhere. Best $17.84 I spent all Summer long…
Atmosphere — Overcast! [Rhymesayers] (August 5th, 1997)
Atmosphere's debut LP followed the "Overcast! EP" which built up anticipation for the album in addition to the underground Rap releases and singles which built up more and more momentum as the year progressed. The corner was turned after "Funcrusher Plus" dropped and a snowball effect kicked in. The first album to drop after it to further solidify the "Independent As F***" tag from the inside of the Co Flow album art was this independent opus that you had to either order from one of the few trusted underground Rap purveyors or buy them from mailorder catalogs contained in magazines like Scribble or Subculture.
Oftentimes if you asked for Atmosphere in a record store in 1997 they'd either just blankly stare at you or call over the guy wearing the Fat Beats, Rawkus or Fondle 'Em t-shirt to field the question. I was one of those guys in Tower Records…
Killarmy — Silent Weapons For Quiet Wars [Wu Tang/Priority](August 5th, 1997)
In my opinion, the greatest Wu affiliated acts were Killa Priest, La The Darkman, Sunz Of Man and Killarmy. Their debut LP "Silent Weapons For Quiet Wars" produced almost entirely by 4th Disciple with a couple of RZA beats mixed in, it was a perfect complement to Capone N Noreaga's "The War Report" that dropped only about 6 weeks prior and was still growing in reach at the time. Wu Elements production, NGE themes, Army pullovers & BDU's? What else would a head want in 1997 from an indie Rap album?
Royal Flush — Ghetto Millionaire [TVT/Blunt] (August 19th, 1997)
Royal Flush was already hot in the underground of his singles "Movin' On Ya Weak Production", "World Wide" and "Iced Down Medallions" and his album was just more of the same. Tracks like "Illiodic Shines" and "Dead Letter" helped to overshadow the few Jiggy Era leaning tracks included to balance out the album's appeal. It wasn't much different from the approach to O.C.'s "Jewelz". Production from Da Beatminerz, Hi-Tek, Buckwild, EZ Elpee, and L.E.S. cement this as an essential underground Rap record from 1997.
Latryx (Lateef The Truthspeaker & Lyrics Born) — Latryx: The Album [Solesides] (August 26th, 1997)
If "Funcrusher Plus" got the ball rolling and "Overcast!" made it begin to pick up even more speed then it was "Latryx: The Album" that caused the full-on rockslide that 1997 ultimately became. After this album hit, there was no way to deny that something was indeed happening. Tracks like "Say That", "The Quickening", "Balcony Beach" and "Burnt Pride" all helped to establish this project as an undisputed underground classic Rap album. It was clear as day that this was a superior piece of art to anyone with standards and taste as it gained both critical acclaim and high praise from the fans themselves. Summer '97 was really something, mayne…
Slum Village — Fantastic Vol. 1 [Donut Boy] (Summer/Fall 1997)*
Here's the thing about "Fantastic Vol. 1" that cats may not know, if you weren't either in or near Detroit you didn't own a physical copy of this cassette. House Shoes made sure to hit people off with it when they visited the record store he worked in so he helped it spread. Between A Tribe Called Quest and The Roots it began to grow in legend but I heard it on what had to be either a fifth or sixth generation dub without a tracklisting and songs were in a different sequence.
I didn't even realize it was THE Slum Village album until I read Questlove mention it either on some liner notes or on the Okayplayer boards during my early lurking days. It was years before I copped a version of "Fantastic Vol. 1" with good sound quality on CD from Sandbox Automatic, but in Summer/Fall 1997 heads definitely were rocking with SV.
X-ecutioners — X-pressions [Asphodel] (September 23rd, 1997)
Continuing the grand tradition of turntablism being captured on record that began with "Grandmaster Flash On The Wheels Of Steel" back in 1981 and blew up in the mainstream with Herbie Hancock and Grandmixer D.ST's "Rockit" in 1983 came the X-ecutioners (formerly X-Men)'s group turntablism album. The project was a mix of standalone group routines, scratching in accompaniment to Rap production and cutting it up while emcees performed.
"X-pressions" was key in showing listeners to sheer range of possibilities in a scratch DJ album as group and solo studio and live albums from noted turntablists in addition to compilations would begin to be released with increased frequency over the next 3–5 years. This album would also help to propel the X-ecutioners into mainstream success in the near future. A must own CD for any 1997 Hip Hop head or backpacker.
Jurassic 5 — EP [Rumble] (October 14th, 1997)
The Jurassic 5's EP was powered by two selections in particular that aided in it spreading like wildfire, the infectious "Jayou" and the turnable exhibition "Lesson 6: The Lecture". Jurassic 5 was a big draw not just because of the tremendous emcees and the fact they did tight routines together but also due to the fact they had two the best DJ's on the West Coast, Cut Chemist and DJ Nu-Mark backing them up.
This independently released EP was so well received that extra tracks were added and it was repackaged as an LP then re-released through a major distributor the next year, greatly improving its reach. Before you knew it, Jurassic 5 were one of the most visible Hip Hop crews in mainstream Rap alongside X-ecutioners and Invisible Scratch Piklz. It all started with this EP from 1997.
VA — Bomb Worldwide [Bomb Hip Hop] (October 14th, 1997)
This international Hip Hop compilation by Bomb Hip Hop featured Rap from all over the globe. In addition to tracks from homegrown underground heroes like J-Live ("Hush The Crowd"), Defari ("Just Business") and Dilated Peoples ("Ruggedness") we were also exposed to UK talent like Krispy, Mr. Pink (Hijack), Mind Bomb, Suspekt and Funky DL. Also appearing on the compilation are Japan's Muro & Goretex, Def Wish Cast from Australia, Canadian Rap groups Cipher and Swollen Members plus German Rap acts F.A.B., Stieber Twins, Der Tobi & Das Bo, Massive Tone & Ferris MC. This project opened the door for more international talent to reach rabid audiences stateside for years to come.
VA — Soundbombing (Mixed by Evil Dee) [Rawkus] (October 14th, 1997)
"Soundbombing" served as a sort of audio trade paperback for underground Hip Hop heads who couldn't manage to cop every Rawkus 12″ that dropped in 1997 up until that time. Evil Dee expertly blended and mixed the highly sought after Rawkus sides combining the approaches of Stretch Armstrong's "Lesson 1" and DJ Babu's technique on "The World Famous Beat Junkies Vol. 1". The end result was a mixtape that spread through the underground like wildfire. As influential as "Soundbombing" was and as crucial as it was to growing Rawkus' reach amongst indie Rap fans nothing proves how underground it was more than the fact even 20 years later it still doesn't even have a Wikipedia page.
Mood — Doom [TVT/Blunt] (October 28th, 1997)
This album is notable for several reasons. It not only highlighted that Ohio had more to offer the Rap world than MC Brains, Bone Thugs N Harmony & DJ Lord Jazz. Mood hailed from Cincinnati and they were part of a wave of notable Ohio underground acts which included MHz (RJD2 & Camu Tao), Lone Catalysts (J.Rawls), Five Deez (Fat Jon) and Holmskillit among others.
This album was notable not only because Hi-Tek and Jahson shared production duties but it also featured Hi-Tek's Reflection Eternal mate Talib Kweli on 5 tracks. Joints like "Karma", "Secrets Of The Sand" & "Snakebacks" made noise on the indie/underground Rap circuit. This album put cats on notice of who was gonna make noise in the future…
Jedi Mind Tricks — The Psycho-Social, Chemical, Biological & Electro-Magnetic Manipulation Of Human Consciousness [Superegular] (November 4th, 1997)
This album followed up on the buzz created by their 1996 release "The Amber Probe EP" and delivered far above many initially even fathomed. Story goes it only 1000 copies were produced on vinyl which made it one of the most sought after indie albums due to its limited availability. Stoupe The Enemy Of Mankind's production was resonating with underground Hip Hop heads all up and down the Eastern Seaboard.
The aggressive lyricism of Ikon The Verbal Hologram (now Vinnie Paz), Apathy The Alien Tongue, Breath Of Judah, The Sun Pharaoh, Yan The Phenomenon, El Eloh & other members of the collective The Lost Children Of Babylon captured the imaginations and ears of a rabid underground Rap fanbase. Not everyone was onto this LP initially which made cats fiercely protective of it. It spread more thanks to mixtapes and vinyl tape copies which were later burned to CD and uploaded to P2P sites years later. Back in 1997, though? Owning this either on vinyl or a cassette dub meant you were a true head.
Beats & Lyrics (Industry Hip Hop Compilation: Issue One) [Industry/Nu Gruv Alliance] (November 18th, 1997)
Kool DJ EQ put together a memorable but often overlooked compilation featuring many of the biggest names in West Coast underground Hip Hop. Aceyalone, Living Legends, Abstract Rude & A Tribe Unique, Mystik Journeymen, The Pharcyde, Xzibit and Hieroglyphics Crew (Casual, A-Plus, Del The Funkee Homosapien & Souls Of Mischief) all made appearances with an intro, track he produced ("Three Emcees") and a midtro to round the compilation out. The difference between this compilation and the others was the all West Coast/Cali lineup and the fact the songs seemed to be made FOR the project as opposed to it highlighting previously released material. In any event, this was another crucial CD for an underground to have copped back in 1997… or in 1998 after "Beats & Lyrics 2" dropped.
Haze presents New York Reality Check 101 (Mixed by DJ Premier) [Payday/FFRR] (December 9th, 1997)
This compilation/mixtape truly capped off 1997's role in becoming the year that marked the beginning of two divergent eras in Rap happening simultaneously. As the Jiggy Era raged on in the mainstream Rap world, this was what was later called the Backpack Era. Oddly enough, to some that was a dismissive term. It was thrown around as a slur of sorts by mainstream Rap fans and even used by so-called heads who drank the corporate Kool Aid.
"Haze presents New York Reality Check 101" featured extremely sought after selections like Brainsick Mob "Mixmaster USA", Finsta Bundy "Feel The High Pt. 2", Street Smartz f/Pharoahe Monch "Metal Thangz", Mr. Voodoo "Shine", G-Dep "Head Over Wheels", Godfather Don "Properties Of Steel", Laster f/Edo.G "Off Balance" and L The Head Toucha "Too Complex". DJ Premier giving his stamp of approval by picking these tracks further legitimized the underground Hip Hop movement and capped off the year in epic fashion.
Epilogue
This compilation alongside "Stretch Armstrong presents Lesson 1", "The World Famous Beat Junkies Vol. 1" , "Soundbombing" and "Beats & Lyrics (Industry Hip Hop Compilation: Issue One)" all served as crucial primers for those who missed the organic growth of the underground/indie Hip Hop all throughout 1997 and were looking to catch up in 1998.
They also paved the way for future underground compilations like "Tags Of The Times", "Hip Hop Independents Day Vol.1", "Beneath The Surface", "New York State Of Rhyme", "Phax N' Phixion: The Nu Hip Hop Underground", "Lyricist Lounge Vol. 1", etc. in addition to turntablism albums/tapes by DJ Faust, Mr. Dibbs, DJ Disk, Roc Raida, DJ Q Bert, Kid Koala, Shortkut, DJ Craze, Invisibl Scratch Piklz, Shortee, The Allies, DJ Z-Trip, Jeep Beat Collective, Mixmaster Mike, The World Famous Beat Junkies and 5th Platoon.
1997 could've been a transition year building up to a 3rd Golden Era but corporate interests and the rapidly changing mainstream Rap industry prevented that from ever happening. Once the many byproducts of the Telecommunications Act Of 1996, the exponential speed of communications technology and the greed of the RIAA all came to a head in Summer 1999 with the explosion of P2P sites? Nothing would ever be the same again, the mainstream Rap industry and underground/indie Rap industry remained in their same holding patterns and never the twain would meet. Now you're all caught up.
*Bonus pick. Since when do I follow rules? Not never! © Katt Williams
Republished from Festival Peak