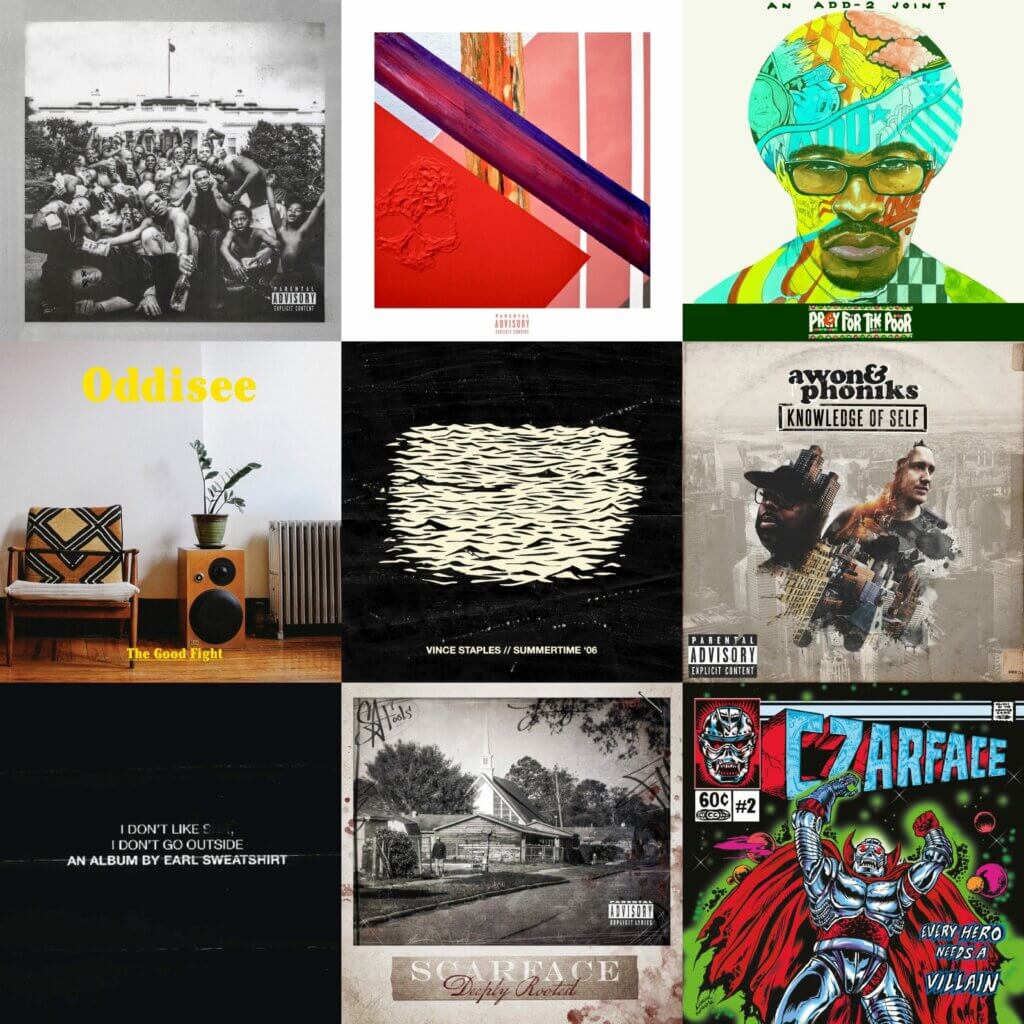 2015 was a memorable year for Hip Hop, and not just because of the release of Kendrick Lamar's masterpiece. As a musical genre, Hip Hop has never been as diverse as it has become in the 2010s, as this year evidences in the depth and breadth of releases. For this list, we have selected our favorite 40 albums of 2015, and there are at least 20 albums in the Honorable Mentions that could have easily made the list as well – so be sure to check out that list too, no doubt you will find some great albums you have never listened to up to now. As always: instrumental albums, compilations, mixtapes, and EPs were not considered so are not included here. With that said – let's get into it!
1. Kendrick Lamar - To Pimp A Butterfly
What can be said about this monument of an album that hasn't been said a million times already? This album is special, in a once in a generation kind of way. To Pimp A Butterfly is like this generation's version of Marvin Gaye's What's Going On (1971), or Public Enemy's It Takes A Nation Of Millions To Hold Us Back (1988).
With good kid, M.A.A.D. City, Kendrick Lamar (2012) had already released a near-flawless project, but this follow-up turned out to be even bigger and better. To Pimp a Butterfly is a grandiose achievement: both a soul-bearing confessional and a compelling state of the nation address – this album's cultural significance can not be overstated. There's nothing easy or straightforward about the instrumentals either: TPAB features a potent blend of live instrumentation, neo-soul, stripped-down jazz fusion, occasional funk, and Hip Hop to give the album a vast historical musical appeal – it's an amalgamation of 70 years of Black music. Kendrick Lamar's narrative thread and the vast cast of guests appearing on the album only underline its expansive scope and ambitions.
This is not an easy, straight-forward listen, but it is an important one. To Pimp A Butterfly is a timeless genre-blending masterpiece that will forever reside in the highest echelons of the Hip Hop pantheon.
Rating: 9.5/10
2. Lupe Fiasco - Tetsuo & Youth
Lupe Fiasco's catalog is kind of a mixed bag. A few true classics (Food & Liquor (2006) and The Cool (2007) deserve the classic label), but a few duds as well. After the terrible Lasers (2011) and the disappointing Food & Liquor 2 (2012), Lupe Fiasco came back strong in 2015 with Tetsuo & Youth – his best album of the decade, an album that deserves to be mentioned in the same breath as F&L and The Cool.
Tetsuo & Youth is another ambitious and daring effort by Lupe Fiasco, who is never afraid to take creative risks. So this is not an easy listen, but for those willing to invest attention and time in it, it is a totally rewarding experience. Like the cover of the album (which he painted himself), Lupe created a true work of art with the music on this album. And not to forget: with the 8-minute tour-de-force "Mural" Tetsuo & Youth contains a song-of-the-decade contender.
Rating: 9/10
3. Add-2 - Prey For The Poor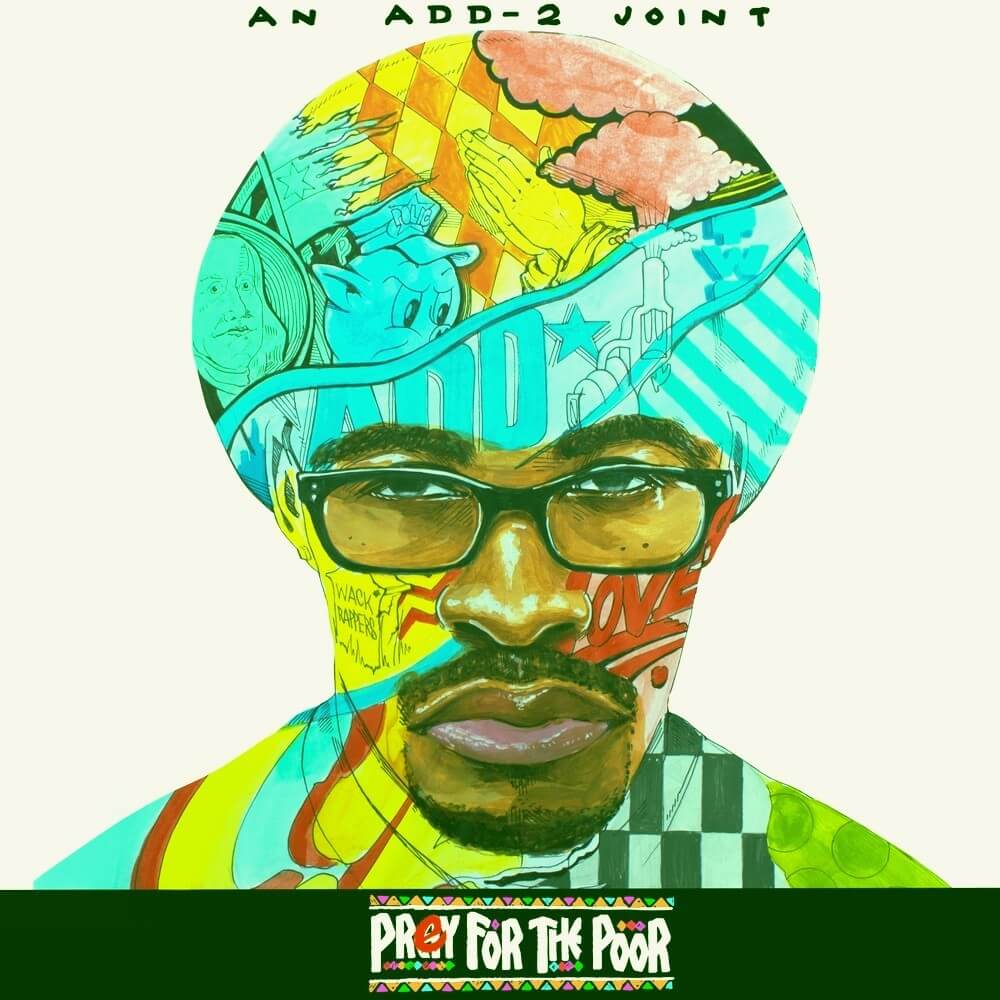 Prey For The Poor is Chicago emcee Add-2's debut solo LP since signing to 9th Wonder's Jamla Records. It's his official debut album after a string of excellent mixtapes – an album that went sadly unnoticed upon its release in 2015. Make no mistake though – this is one of the best Hip Hop releases of 2015. Add-2 is a spectacular lyricist, who combines supreme technical skill as an emcee with the ability to write intelligent, socially conscious lyrics. The smooth jazzy beats are produced by the likes of Nottz, AMP, 9th Wonder, and mainly Khrysis, and the album's guest features include A-listers like Rapsody, Jamila Woods, Sam Trump, and Raheem DeVaughn. Add-2 touches on a myriad of important societal issues in a thought-provoking manner, this is an important album more people should have picked up on. Don't sleep on Add-2.
Rating: 9/10
4. Oddisee - The Good Fight
The Good Fight is Oddisee's tenth studio album (also counting the two excellent albums he did as Diamond District with yU and Uptown XO), and it showcases his continuing growth as a producer and as an emcee. Soulful and eclectic, this album almost transcends genre boundaries in its musicality. Lyrics-wise The Good Fight is more than a worthwhile listen as well – with Oddisee telling us about his experiences as an artist in the music business and life in general. The Good Fight is put together meticulously from start to finish resulting in a remarkable blend of lyrical depth, complexity, beauty, and soul. "Counter-Clockwise", "First Choice", "Contradiction's Maze", "Want Something Done" and "Book Covers" are a few of the stand-out tracks, but this album has no filler tracks at all. The Good Fight is one of those albums that gets better with each spin.
Rating: 9/10
5. Vince Staples - Summertime '06
After winning acclaim with a series of mixtapes and his Hell Can Wait EP (2014), and gaining some notoriety by being dismissive about 90s Hip Hop in a high profile interview, Compton rapper Vince Staples made a big splash with Summertime 06, his official full-length debut. Summertime 06 is one of the most impressive debuts of the decade, the kind of album that needs a few playthroughs to fully appreciate. The production (mostly by Chicago's No ID) is brilliant, and every track is original – a great feat on an hour-long, 20-track album. Summertime 06 was a big step ahead for Vince Staples since his mixtape days, and it remains his best project to date.
Rating: 8.5/100
6. Awon & Phoniks - Knowledge Of Self
Two years after the brilliant Return To The Golden Era (2013), Awon & Phoniks' return with Knowledge Of Self. Just like its predecessor, this album is a near-flawless presentation of authentic Hip Hop – with close to an hour of dope beats, scratches, lyricism, and storytelling. Knowledge Of Self: smooth, jazzy boom-bap at its finest.
Rating: 8.5/10
7. Earl Sweatshirt - I Don't Like Shit, I Don't Go Outside
I Don't Like Shit, I Don't Go Outside is one of the darkest albums released in 2015. Following on Doris, his excellent debut album, this depressing and highly introspective album serves as Earl's coming of age album – giving us listeners an insight into the issues he has been dealing with, such as depression, substance abuse, and the death of his grandmother. Besides the emotion on display, the strength of this project is that Earl's narrative is driven by excellent production that emphasizes the intensity in the darkness of the lyrics. I Don't Like Shit, I Don't Go Outside is Earl Sweatshirt's most personal and best album, even if at barely 30 minutes it is too short to be considered a proper LP.
Rating: 8.5/10
8. Scarface - Deeply Rooted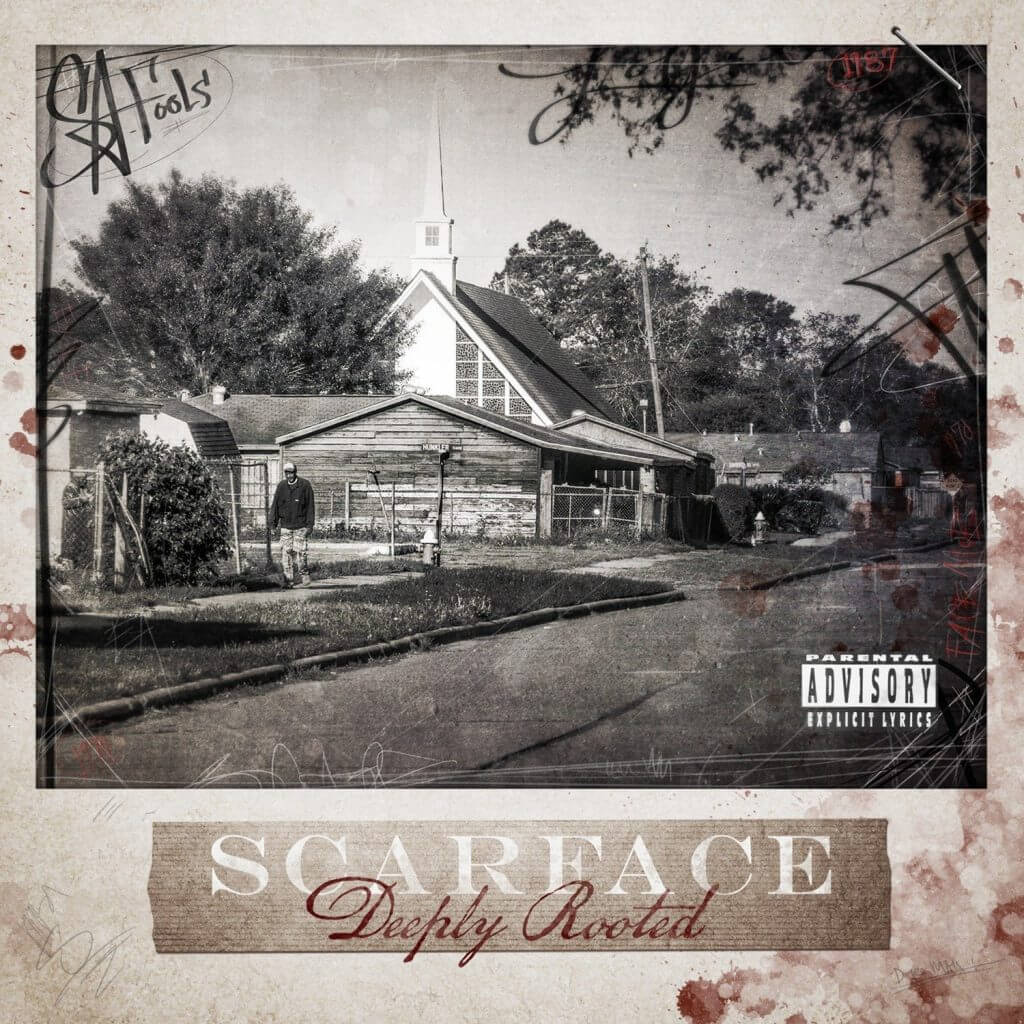 Seven years after Emeritus (2008), which was supposed to be his retirement album, Scarface comes back strong with Deeply Rooted. Where he arguably lost some of his hunger and power on Emeritus, on Deeply Rooted Scarface is as good as he ever was. More mature, reflective and spiritual this time around, Deeply Rooted turned out to be the album that perfectly matched Scarface's status as one of the game's top dogs. "Steer", "God", "All Bad" – no shortage of top-quality cuts on this one. If this is his last album, he definitely ended his recording career on a high note, and in a better and more befitting way than if Emeritus would have been his last album. Deeply Rooted is one of 2015's best releases and an album that is part of the better half of Scarface's catalog.
Rating: 8.5/10
9. CZARFACE - Every Hero Needs A Villain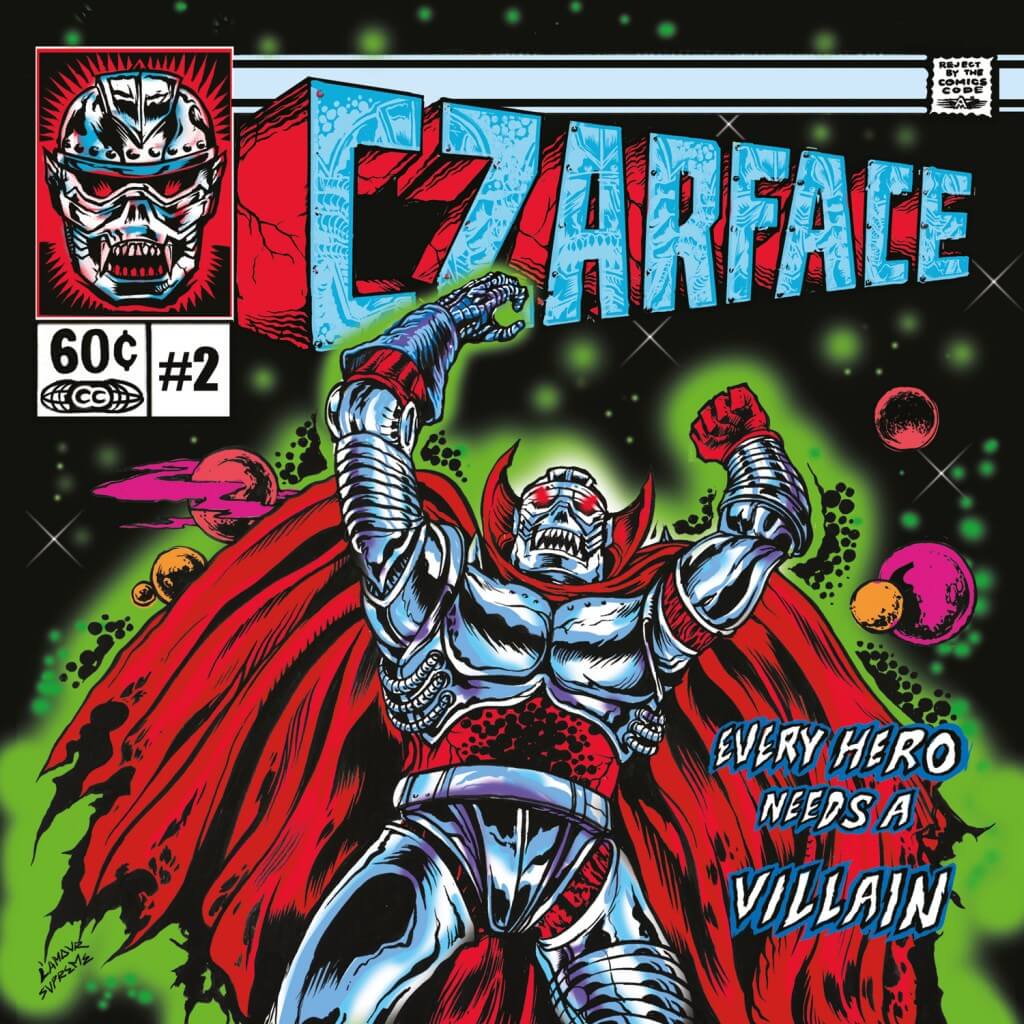 Every Hero Needs a Villain is a more than worthy predecessor to Czarface's first album, their self-titled debut was great and this one is even better. 7L's production is not pushing any boundaries but it doesn't have to: the beats are tight as hell and the chemistry between Esoteric and Inspectah Deck is as strong as ever, with witty lyricism and dope punchlines. Czarface is one of the most consistent acts of the 2010s, and they are unperturbed in dropping vintage-sounding East Coast Hip Hop. Every project they did is strong, Every Hero Needs a Villain is the best of them all.
Rating: 8.5/10
10. Pusha T - King Push - Darkest Before Dawn: The Prelude
A step up from the merely OK My Name Is My Name (2013). This short and tight 10-track album fires on all cylinders. Pusha T is a great rapper, but it's the beats that steal the show on this album. King Push – Darkest Before Dawn: The Prelude manages to sound entirely cohesive, even if there was a busload of different producers involved, some big names too: Puff Daddy, Steven Victor, Baauer, Deafh Beats, Boi-1da, Donald Davidson, Frank Dukes, G Koop, Honorable C.N.O.T.E., Hudson Mohawke, J. Cole, Kanye West, Mario Winans, Metro Boomin, Milli Beatz, Nashiem Myrick, Q-Tip, Sean C & LV, The-Dream, Timbaland, Yung Dev, and Pusha T himself.
This album served as kind of a prelude for Pusha's third solo album, Daytona (originally titled King Push), which was released in 2018, but it is much more than just a 'prelude'. The production is stellar, and lyrically Pusha T is om point. The only disappointment would be the fact that it is too short at 33 minutes. But short as King Push – Darkest Before Dawn: The Prelude may be: all 10 tracks hit – this is one of the best Hip Hop releases of 2015.
Rating: 8.5/10
11. A$AP Rocky - At.Long.Last.A$AP
This is another strong effort from A$AP Rocky. Lyrically it is more varied and stronger than his LONG.LIVE.A$AP breakthrough album, which was great too but lacked a bit of the overall authenticness and cohesive focus this one has. Sonically AT.LONG.LAST.A$AP has that grimy feel from Rocky's earlier mixtapes to it but blended with the major label gloss from LONG.LIVE.A$AP. This is a refreshing album that proves that not all 'new-age' rap with mainstream appeal has to suck.
Rating: 8.5/10
12. Joey Bada$$ - B4.DA.$$
Not quite as good as his outstanding debut mixtape 1999, but Joey Bada$$ did a great job with this official debut studio album. Good flow and good beats throughout. The best thing about the album is that it didn't pander to some of the mid-decade trends, while at the same time it's more than just an attempt at making another throw-back project like 1999. B4.DA.$$ combines 90s Hip Hop vibes with some modern rap sensibilities, and it firmly confirmed Joey Bada$$'s status as one of the most exciting new talents of the 2010s.
Rating: 8.5/10
13. Apollo Brown - Grandeur
Grandeur is another great release from the most consistent producer from the 2010s. 19 tracks of the smooth boom-bap Apollo Brown brand, with vocals by the likes of Skyzoo, Torae, Oddisee, MOP, Chino XL, Evidence, Rapper Big Pooh, Ras Kass, Vinnie Paz, Blacastan, Your Old Droog, Masta Ace, Wordsworth, Freddie Gibbs, O.C., Westside Gunn, Planet Asia, Sean Price, Reks, and Ugly Heroes, among others. Beats by one of the best beatsmiths in the game, and rhymes by a roster of the greatest emcees of this era – quality Hip Hop guaranteed.
Rating: 8/10
14. Skyzoo - Music For My Friends
Skyzoo is one the most consistent emcees of the decade and this 2015 release just is another piece of evidence to prove this point. On Music For My Friends, Skyzoo rhymes about his life growing up and experiences he went through, giving a very nostalgic and personal feel to the whole project. The production is reminiscent of earlier East Coast Hip-Hop, with the smooth beats crafted by the liked of Antman Wonder, MarcNfinit, Jahlil Beats, Thelonious Martin, Illmind, The Rvlt., Black Metaphor, Apollo Brown, Seige Monstracity, and Skyzoo himself. With features from Black Thought, Westside Gunn, Jadakiss, Saba, and others, Music For My Friends is a well-rounded effort and another star in Skyzoo's crown.
Rating: 8/10
15. billy woods - Today, I Wrote Nothing
Where most of billy woods' other albums are lengthy explorations of consistent themes, Today I Wrote Nothing is comprised of short stories and vignettes that thematically leap back and forth, on songs that are mostly short: 2 minutes on average. Taking influences from sources like HBO's "The Wire" and Cormac McCarthy's "Blood Meridian", woods lets go his typical brand of stream-of-consciousness type lyrics. The brevity of the songs and the broadness of themes, and woods' fleeting but vivid imagery can make this album feel incohesive, but the common thread binding the 24 tracks on Today I Wrote Nothing is woods' conversational rapping style and scalding wit. Like all other billy woods projects, Today I Wrote Nothing has an incredible amount of depth and requires multiple listens to unravel just what exactly woods is meaning to say. That said, the experience is ultimately rewarding – and even if this is not even the best album billy woods has released in the 2010s, it is an essential part of his catalog and it helps cements his status as one of the decades MVPs.
Rating: 8/10
16. The Game - The Documentary 2/2.5
Coming off a bunch of mediocre albums, The Documentary 2/2.5 is a definite return to form for The Game. The first The Documentary (2005) was one of the biggest (if not best) rap albums of the 2000s, and an undisputed West Coast classic. The Documentary 2 (and its companion album The Documentary 2.5) doesn't quite reach the level of the classic namesake, but it is great enough. Musically the album is excellent, one of the best-produced albums in what arguably was the best year for Hip Hop in the decade. Lyrics-wise there's nothing new here, but Game and guests like Kendrick Lamar, Ice Cube, Snoop Dogg, Kanye West, Ab-Soul, and Q-Tip bring what can be expected to the table. Overall, this is not a classic (a bit too long at 75 minutes, with some inevitable filler tracks), but it is a banger and The Game's best effort since his debut.
Rating: 8/10
17. Semi Hendrix - Breakfast At Banksy's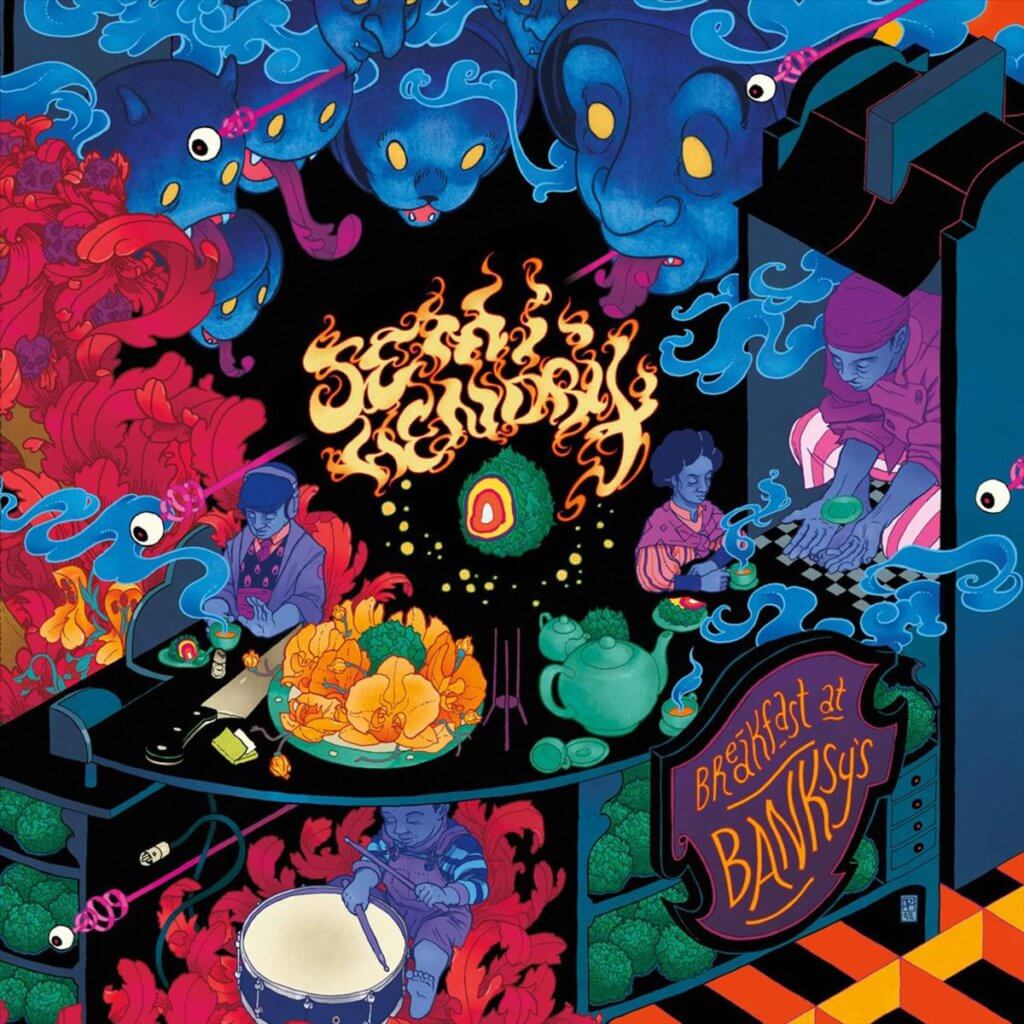 Semi Hendrix is a collaboration between Grammy-winning producer Jack Splash and legendary lyricist Ras Kass – they joined forces to make Breakfast at Banksy's. This album is excellent, totally overlooked by almost everybody, unfortunately. Jack Splash manages to come up with different sounds for every track, maintaining a high energy level from start to finish. The beats are exactly what Ras Kass needs to match his intensity. Ras Kass, as always, comes with clever, humorous, and hard-hitting lyrics, while Jack Splash manages to hold his own on the mic as well. This is one of 2015's hidden treasures.
Rating: 8/10
18. Asphate - Closed Doors To An Open Mind
This is as underground as it gets, Closed Doors To An Open Mind is an album even the most serious heads slept on. Released on the unsung Galapagos4 label – home to dope acts like Qwel & Maker, Batsauce, Denizen Kane, Qwazaar (and others) – this Asphate album is 2015's best-kept secret. Des Moines' Asphate is a real emcee, who earned his chops coming up in 90s freestyle battle circuits. On Closed Doors To An Open Mind, he shows off his dope flow and delivery, his great wordplay ability, and that he has something to say. Closed Doors To An Open Mind features Qwel & Qwazaar of Typical Cats, Hellsent of Outerlimitz as well as DJ TouchNice of Maxilla Blue on several tracks, all tracks were produced by Maker. Smooth and hard-hitting at the same time – Closed Doors To An Open Mind is a well-rounded project that deserves more attention than it got.
Rating: 8/10
19. Dr. Yen Lo – Days With Dr. Yen Lo
Days With Dr. Yen Lo (inspired by John Frankenheimer's 1962 film The Manchurian Candidate) is another good album from Brownsville NYC independent underground veteran Ka, this one as Dr. Yen Lo – a collaboration with producer Preservation. Days With Dr. Yen Lo is similar in vibe and quality to the last two albums Ka released under his own name in the 2010s – The Night's Gambit (2013) and Honor Killed The Samurai (2016) – and it's almost as good. Preservation's psychedelic and minimalistic (almost percussion-free) instrumentals suit KA's hushed flow and his intricate wordplay and lyrical subtleties are in full effect, as always. Not for everybody maybe, but those familiar with and appreciative of Ka's other work will no doubt value Days With Dr. Yen Lo. 
Rating: 8/10
20. Ghostface Killah & BADBADNOTGOOD – Sour Soul
Sour Soul is a collaborative album from Toronto jazz-hop band BadBadNotGood and Wu-Tang Clan icon Ghostface Killah. Inspired by 1960s and 70s music – taking inspiration from the recording techniques and production of that era, and eschewing sampling in favor of live instrumentation, BBNG with producer Frank Dukes have created a dramatic, cinematic musical staging for Ghostface's vivid storytelling. Sour Soul features guest spots from MF DOOM, Elzhi, Danny Brown, and Tree (from Project Mayhem).
At 33 minutes, this project is barely over EP-length and that's the most important knock against it – with a little more substance to it Sour Soul would have ended up higher on this list. As it is, it's a great project anyway – just another example that out-of-the-box collaborations often result in surprisingly strong projects. Make no mistake, Sour Soul is one of the most underappreciated projects in Ghostface Killah's celebrated discography.
Rating: 8/10
21. Junk Science - And The Hundred Dollar Sandwic1
Junk Science is Brooklyn-based duo, consisting of emcee Baje One and beatmaker Snafu. And The Hundred Dollar Sandwich is a great album, with an a-typical, left-field kind of boom-bap sound. Junk Science once was affiliated with Def Jux, which should tell you something about what these guys are about.
Rating: 8/10
22. L'Orange & Jeremiah Jae - The Night Took Us In Like Family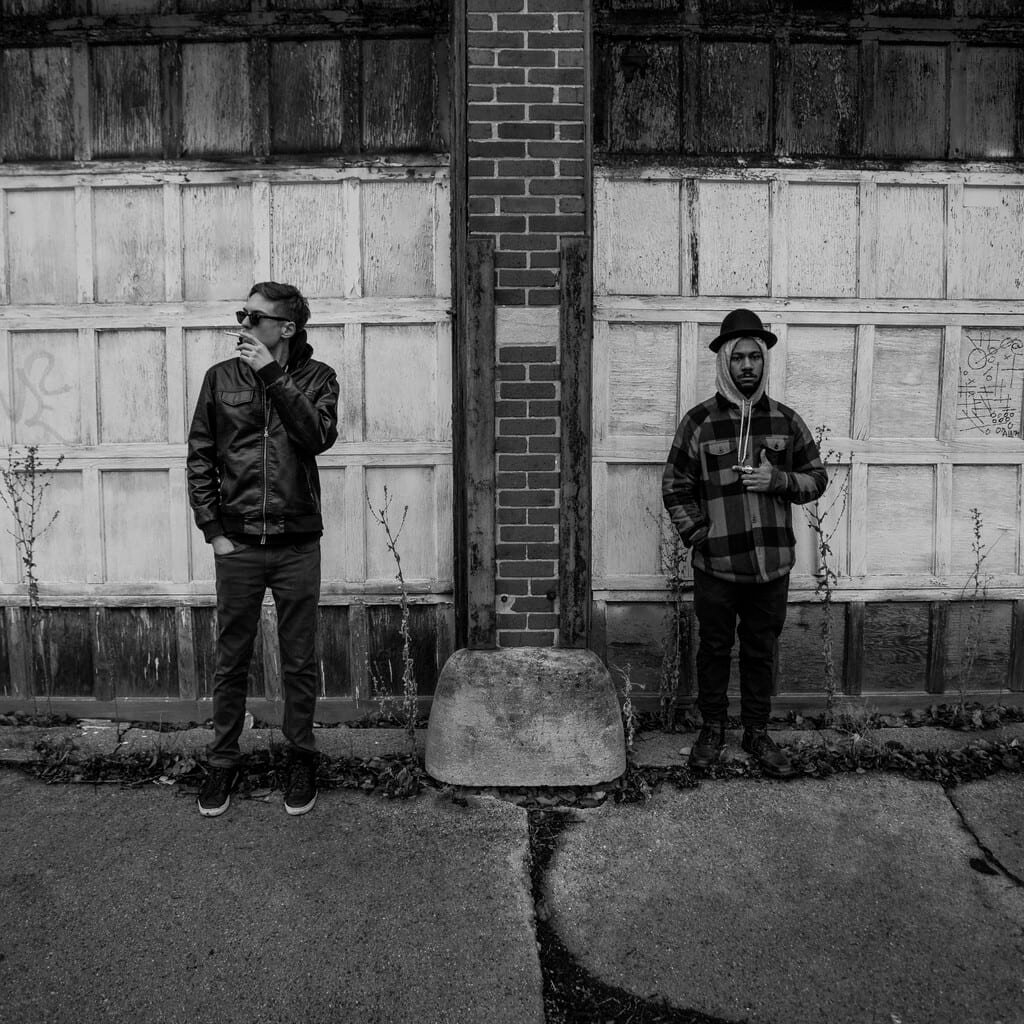 The Night Took Us In Like Family is the first project North Carolinian L'Orange did together with Chicago emcee Jeremiah Jae. Jeremiah Jae admirably succeeds in synergizing with the challenging instrumentals – proving at once theirs is a seamless pairing. L'Orange is one of the most interesting producers active in the Hip Hop game of the 2010s – responsible for a bunch of excellent projects – the cinematic concept album The Night Took Us In Like Family is just one of them.
Rating: 7.5/10
23. Jay Rock – 90059
Black Hippy member Jay Rock's sophomore album 90059 sounds more laidback and experimental than his debut Follow Me Home (2011), and it is better for it. It has to be said Jay Rock switching up styles of rapping on this album doesn't always work (what's with the ODB antics on the title song?), but despite the inconsistencies in his delivery, this is a more than solid album with great production throughout.
Rating: 7.5/10
24. Ghostface Killah & Adrian Younge – Twelve Reasons To Die II
As a follow-up to Twelve Reasons To Die part 1, this album falls a little short. But even if Twelve Reasons To Die II is not as good as the first one, it doesn't mean this is a bad album. In fact, it is quite good. Where more Wu-Tang players came through to crush it on part 1, this time around Raekwon is the only other Wu-Tang member to drop in. As a result, this album lacks a bit of the diversity and energy of the first. Also, the concept does not quite work as well as the story on the first one did. The soundscapes Adrian Younge crafted once again are atmospheric and strong though, and lyrically Ghostface Killah doesn't disappoint.
Rating: 7.5/10
25. Jazz Spastiks & Rebels To The Grain - Unkut Fresh
Jazz Spastiks is a crew of producers and DJs from the UK, for Unkut Fresh they teamed up with Los Angeles duo Rebels To The Grain (MP & Cheddy). It's like Jazz Spastiks took what they learned from icons like Pete Rock, DJ Premier, Showbiz, and Q-Tip, and threw their styles in the Jazz Spastiks cooking pot to come up with the instrumentals for this album. This is very much a producer's album, but there's solid enough lyricism from MP and Cheddy to go with the great Jazz Spastiks beats too – Unkut Fresh is a must-have for fans of 90s-centric jazzy boom-bap.
Rating: 7.5/10
26. Gangrene – You Disgust Me
Gangrene is the group name of regular collaborators The Alchemist and Oh No. Earlier Gangrene LPs – their first (Gutter Water, 2010) and their second (Vodka & Ayahuasca, 2012) – were pretty good, their third full-length studio album You Disgust Me is even better – 45 minutes of underground Hip Hop of the finest sort.
With both The Alchemist and Oh No providing beats, there has to be little doubt about the quality of the musical side of things. While Oh No and especially The Alchemist are both producers first and rappers second, their work on the mic here is solid enough. Nevertheless, they did well to recruit a host of great emcees to add some extra flavor –  the album has guest features from Action Bronson, Evidence, Your Old Droog, Fashawn, Chuck Strangers, Havoc, and Sean Price. Sean Price died only a few hours after the release of the album, making "Sheet Music" the last song he was on to be released while he was still alive.
Rating: 7.5/10
27. Rapper Big Pooh & Nottz – Home Sweet Home
Rapper Big Pooh's solo-work has received the same kind of praise he got as part of Little Brother, and his solo albums have always kind of stood in the shadow of the more acclaimed albums of his LB colleague Phonte. Home Sweet Home is a pretty strong project though, arguably Big Pooh's best, and one that deserved more attention than it got. The chemistry between Big Pooh's thoughtful real-life rhymes and Grammy-award winning producer Nottz's soulful boom-bap beats is impeccable. At 33 minutes, Home Sweet Home is much too short, but that's the biggest complaint.
Rating: 7.5/10
28. First Division - Overworked & Underpaid
First Division's debut album Overworked & Underpaid is 90s-centric boom-bap Hip Hop to the core. Perhaps unoriginal, but originality isn't an issue when the execution is done to near-perfection. Overworked & Underpaid features production by Marco Polo (who also executive produced the project), DJ Premier, Kev Brown, Jake One, The Doppelgangaz, BeatWyze, and guest appearances from Prince Po, Rah Digga, Torae, HannibalStax, and others. Overworked & Underpaid offers over an hour of top-grade beats, bars, and turntablism – this is must-have for fans of that good old early 90s East Coast Hip Hop.
Rating: 7.5/10
29. Killah Priest - Planet Of The Gods
Planet Of The Gods is a fantastic follow-up to The Psychic World Of Walter Reed. Killah Priest is one of the most prolific artists out there, and sometimes it's difficult to differentiate between his releases, but Planet Of The Gods is one of the better ones in his vast body of work. One hour of dope beats, and Killah Priest's usual spiritual and metaphysical stream of consciousness philosophizing – this time in the form of something like a space odyssey, or a journey through time.
Rating: 7.5/10
30. Fashawn - The Ecology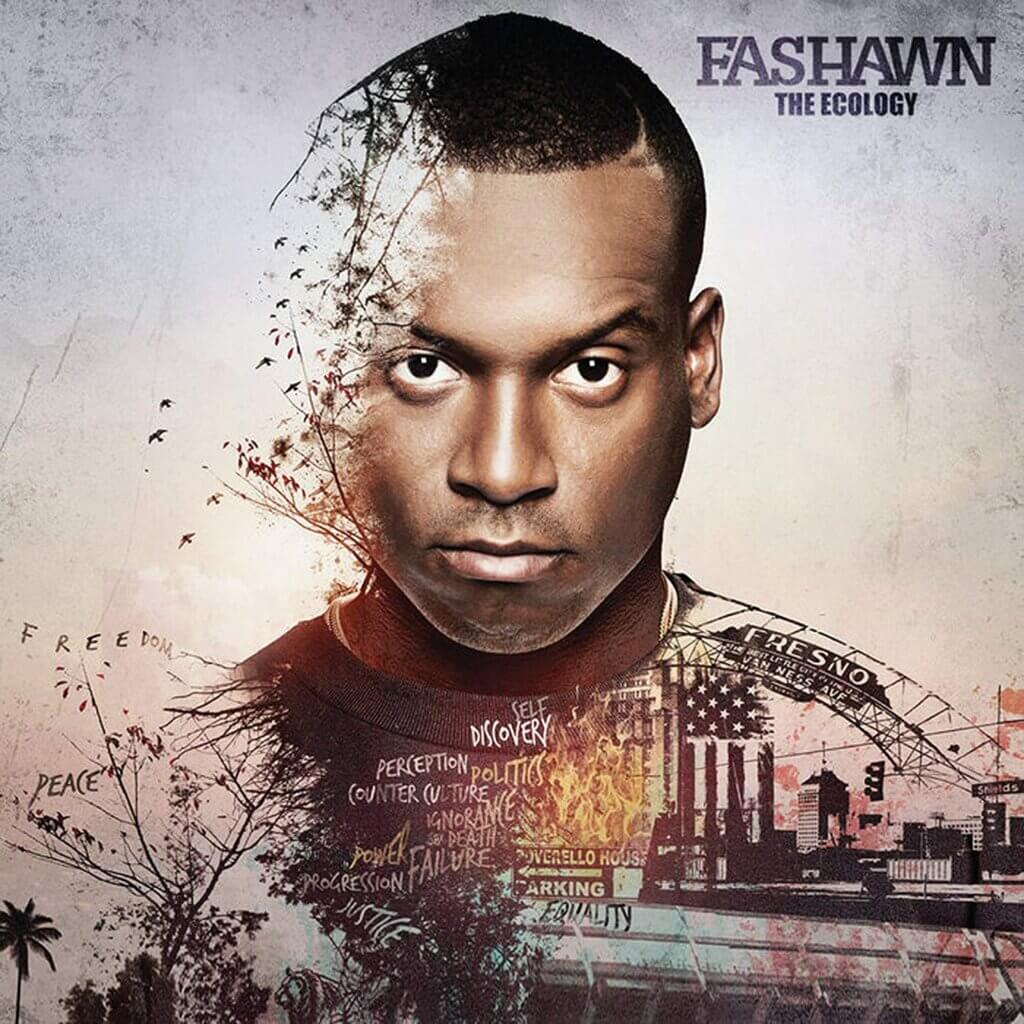 Although not on par with his classic debut Boy Meets World (2009), Fashawn's sophomore album The Ecology is enjoyable enough. A matter of taste, of course, but for HHGA The Ecology may be aiming for commercial appeal a little too much with its super smooth instrumentals and poppy hooks here and there. Anyway, The Ecology contains a bunch of excellent tracks:  "Confess" for instance, with its boom-bap beat and dope KRS1 hook – one of our favorite tracks of the year. Other highlights include "Guess Who's Back", "Something To Believe In" (with an epic verse from Fashawn's label-boss Nas), "Man Of The House", "Golden State Of Mind", "Letter F", and "It's A Good Thing" – but there are few if any skippable tracks. The Ecology is solid through and through, with refreshing lyrical content, none of that formulaic gangsta and crime-talk bs – a good second turnout for Fashawn.
Rating: 7.5/10
31. Dephlow - Deph Threats
Rating: 7.5/10
32. Monday/Friday - Monday/Friday
Rating: 7.5/10
33. Kirk Knight – Late Knight Special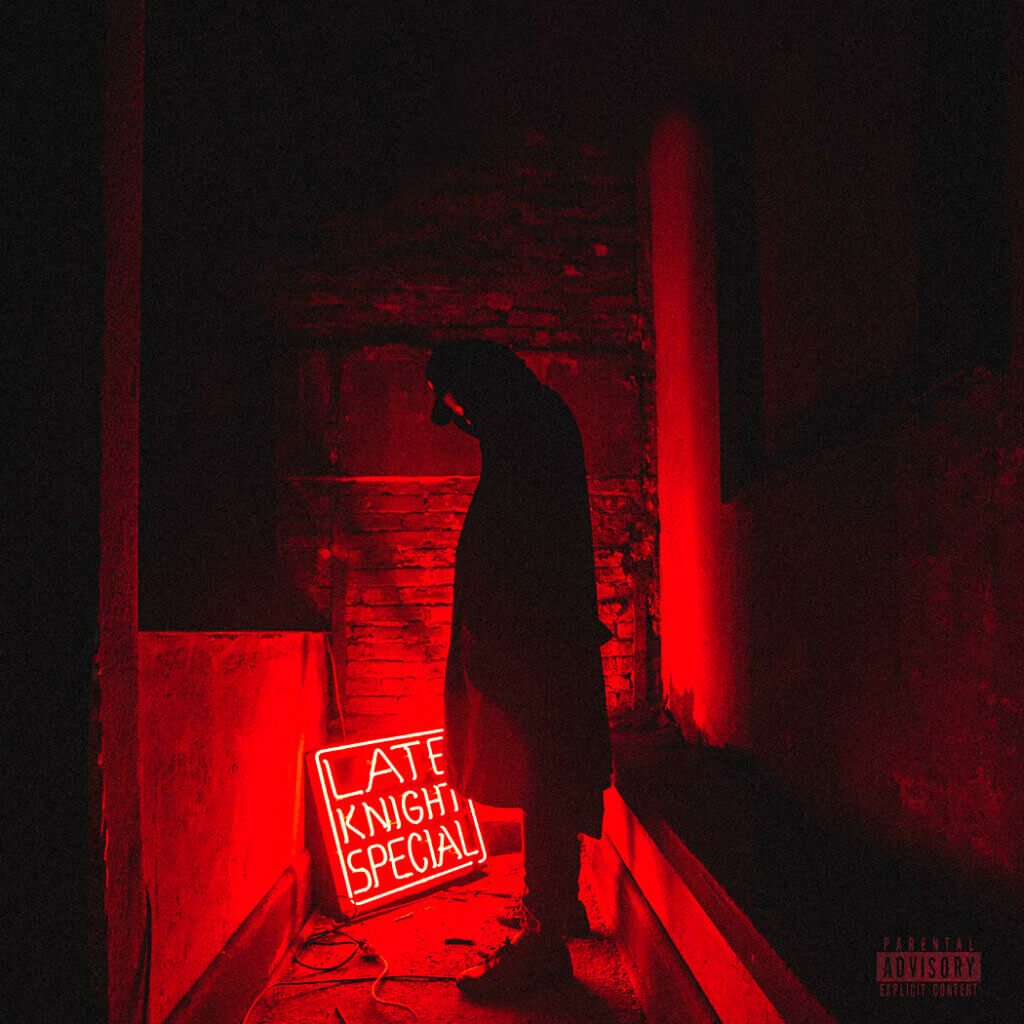 Rating: 7.5/10
34. J-Live - How Much is Water?
Rating 7.5/10
35. The Four Owls - Natural Order
Rating: 7/10
36. Jedi Mind Tricks - The Thief And The Fallen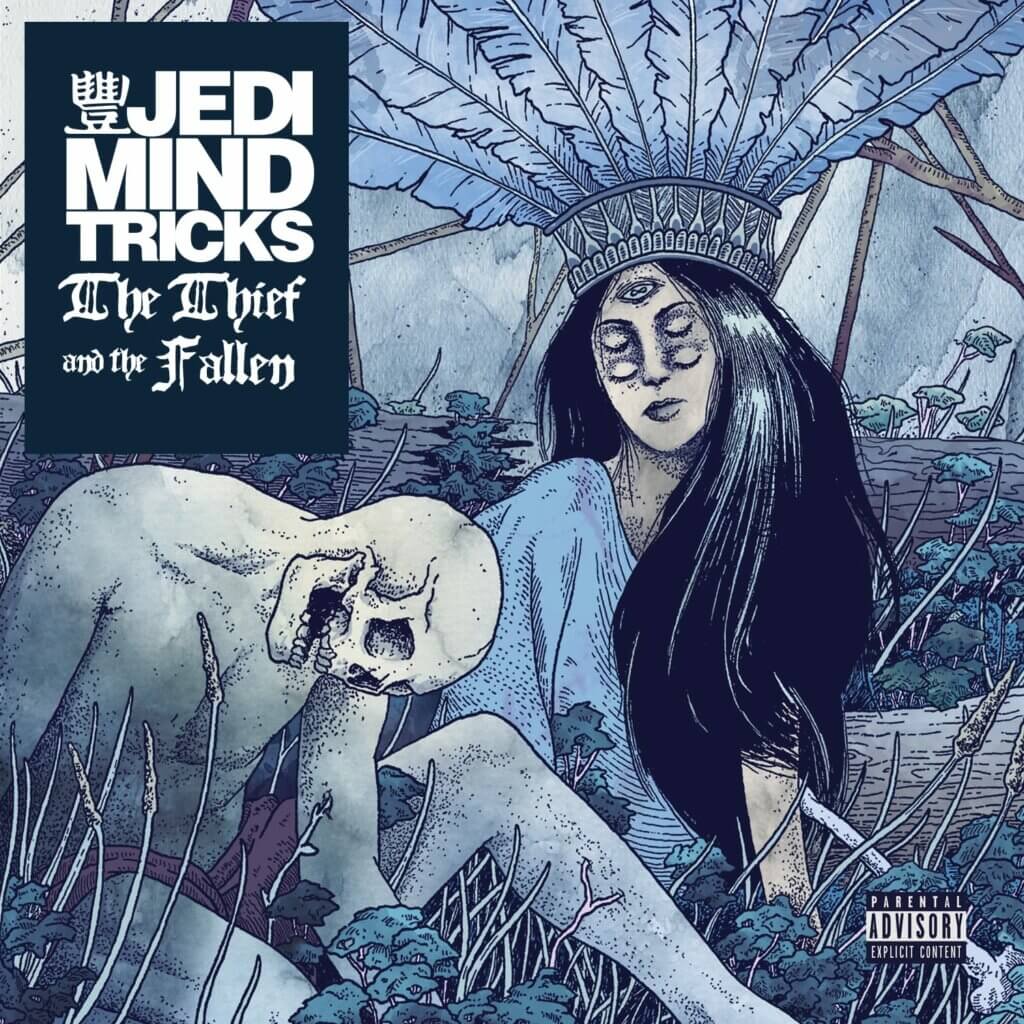 Rating: 7/10
37. Triple Darkness - Darker Than Black
Lots of dope Hip Hop albums came out off the UK this year (check the last part of the Honorable Mentions section to find more), Darker Than Black by supergroup Triple Darkness is one of the best of them. The cover art and the album's title adequately convey how the Triple Darkness' music sounds: this is hard-as-nails, atmospheric boom-bap of the highest order. At 90 minutes of playing time, this is an album with substance too – don't sleep on this one if quality boom-bap is your thing.
Rating: 7/10
38. Milo - So The Flies Don't Come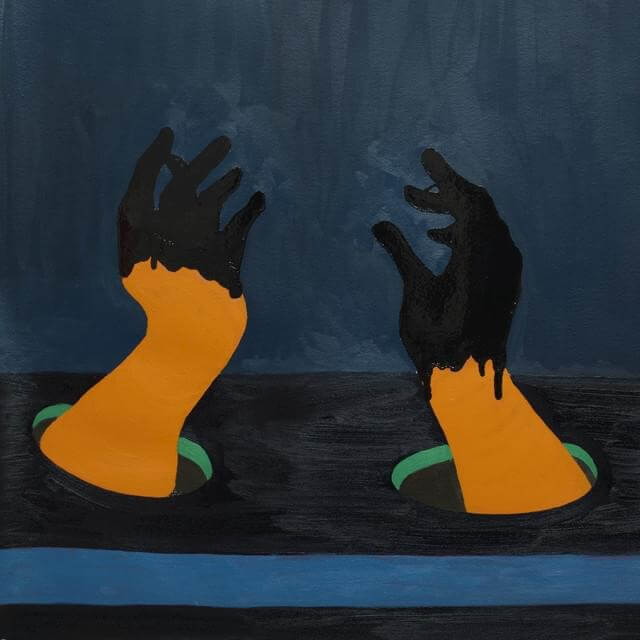 Rating: 7/10
39. Grand Daddy I.U. - P.I.M.P. (Paper Is My Priority)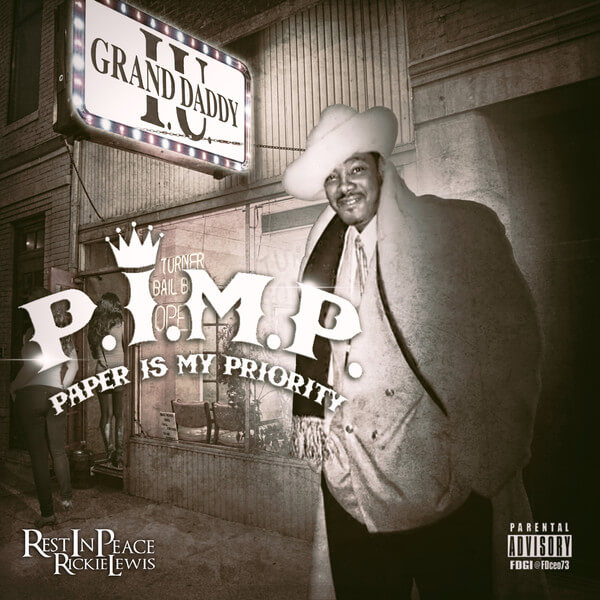 Although industry veteran Grand Daddy I.U.'s recording history has been sporadic over the decades, with P.I.M.P. (Paper Is My Priority he proves he hasn't lost a step. This is his best effort since his 1990 debut Smooth Assassin. Just like that Biz Markie produced low-key classic, P.I.M.P. (Paper Is My Priority) is a well-rounded 18-tracks deep presentation of smooth boom-bap, this time around for the most part produced by Grand Daddy I.U. himself. "Classic Hip Hop! No cheesy synth sh*t! It's that soulful, rugged and smooth Hip Hop all in one. I believe that this is some of my best work to date" – is what the man himself said about this album. P.I.M.P. (Paper Is My Priority) is a great album from Grand Daddy I.U., one that deserves more attention than it got.
Rating: 7/10
40. MED, Blu & Madlib - Bad Neighbor
With 100% beats by Madlib, Bad Neighbor is the brainchild of MED – a cornerstone in Stones Throw's history – and Blu – the voice behind the classic like Below The Heavens (2007). The raps are not particularly memorable – even with features from the likes of MF DOOM, Phonte, Anderson .Paak (and many others) – but as usual with a project with Madlib's name on it, it's all about the instrumentals. Bad Neighbor is not one of Madlib's best projects, but it deserves a place among 2015's best albums anyway.
Rating: 7/10
Honorable Mentions
Dr. Dre – Compton
Deacon The Villain – Peace Or Power
Joe Budden – All Love Lost
KRS-One – Now Hear This
Edo. G – Afterwords
Public Enemy – Man Plans God Laughs
Sa-Roc – Extra Terrestrial
Sadat X – Never Left
Guy Grams – The Gateway Drug
Flip – Reflections
Evil Intentions – Food Of The Gods
Action Bronson – Mr. Wonderful
Cannibal Ox – Blade Of The Ronin
Canibus & Bronze Nazareth – Time Flys, Life Dies… Phoenix Rise
Redd Rebel – Dawn Of The Apesh*t
Detane – Gods Bleed
Mood – Into The Mood
Large Professor – Re: Living
Big Shug – Triple OGzus
Malik B & Mr. Green – Unpredictable
Uncommon Nasa – Halfway
Murs – Have A Nice Life
Slum Village – Yes!
Illah Dayz – The Illahstrator
Tha Soloist – Daily Allowance
Life MC & Badhabitz – Deep In The Trenches
Stretcherous & C-Lance – High Strangeness
Verbal Kent – Anesthesia
N.B.S. & Snowgoons – Trapped In America
The AbSoulJah & Ugly Tony – The Author Illustrates
Estee Nack & Purpose – 14 Forms: Book Of Estee Nack
EMC – The Tonite Show
William Cooper – God's Will
C-Rayz Walz ‎- The Kangol Kid
Righteousness Gone – Church
Markis Precise – The Feeling Of Flying
Michael Christmas-  What A Weird Day
Doc Reevez & Two Hungry Bros – Recipe For Disaster
Quelle Chris – Innocent Country
Holocaust & Pro The Leader – Back At Pros Lab
Bugsy Da God – Camouflage Disciple
Curren$y – Pilot Talk III
Philadelphia Slick – Earth Rocks Harder
Honky & Sambo – Honky & Sambo
Mastermind Alliance – Lost Generation
Burke The Jurke – Know Alternatives
King Magnetic – Timing Is Everything
Supastition – Gold Standard
Scallops Hotel – Plain Speaking
Guilty Simpson – Detroit's Son
B. Dolan – Kill The Wolf
Kool Keith & L'Orange – Time? Astonishing!
Anti Citizens – Stars Monsters Blackholes
Woodlawn Warriors – Three Is Company
Rich Quick – The Everywhere Man
Chris Orrick – Look What This World Did to Us
Moka Only – Magickal Weirdness
J-Live – His Own Self
Apathy – Weekend At The Cape
Ron Donson – The Sacred Arts
Buhay Cali – Blessings
Marquiss – G.R.A.E.
Brash – Exit 6
Shahmen – All In The Circle
JuJu Rogers – From The Life Of A Good​-For​-​Nothing
Constant Deviants – Avant Garde
Camp Lo – Ragtime Hightimes
M.A.D. – Cold War
Declaime – Southside Story
Georgia Anne Muldrow – A Thoughtiverse Unmarred
Rapper Big Pooh & Apollo Brown – Words Paint Pictures
The Underachievers – Evermore, The Art Of Duality
Dirt Platoon – Bare Face Robbery
Vic Spencer – The Cost Of Victory
Minds Bleed Havoc – Lost Strangers Of God
Statik Selektah – Lucky 7
Finale – Odds & Ends
Verse Essential – I'm Not Supposed To Be Here
Doomtree – All Hands
Taiyamo Denku – RadiOctave
DJ Soko – Domino Effect
Jadakiss – T5DOA
Wordsworth & Donel Smokes – New Beginning
Ill Conscious – The Essence
Salute Da Kidd – Diggstown
Sav Killz – Immovable Kings
Fong Sai U – Ballads Of A Massacre
Dizzy Wright – The Growing Process
Blackalicious – Imani Vol 1
Redman – Mudface
Sadat X – Never Left
K-Rino – Makin Enemies
June Marx – Legendary Tactics
Various Artists – Talib Kweli & 9th Wonder Present Indie 500
Wale – The Album About Nothing
Tech N9ne – Special Effects
Logic – The Incredible True Story
Mac Miller – GO:OD AM
Madchild – Silver Tongue Devil
Stinkin Slumrok – Don Pong
Oliver Sudden – Phenomenaler Steaz
Dirty Dike – Sucking On Prawns In The Moonlight
Verb T & Illinformed – The Man With The Foggy Eyes
Verbal Skillz – VerbalVision
Emcee Killa & Grim Reaperz – Zapatista
Stig Of The Dump – Kubrick
Big Toast – The Wedding Fund
Synchromystics – 13 Circles
Res One (Split Prophets) – Delph Efficacy
Mr Key & Greenwood Sharps – Yesterday's Futures
Onoe Caponoe – Voices From Planet Cattele
BlabberMouf – Da BlabberMouf LP
Figub Brazlevič & Teknical Development – The Everyday Headnod