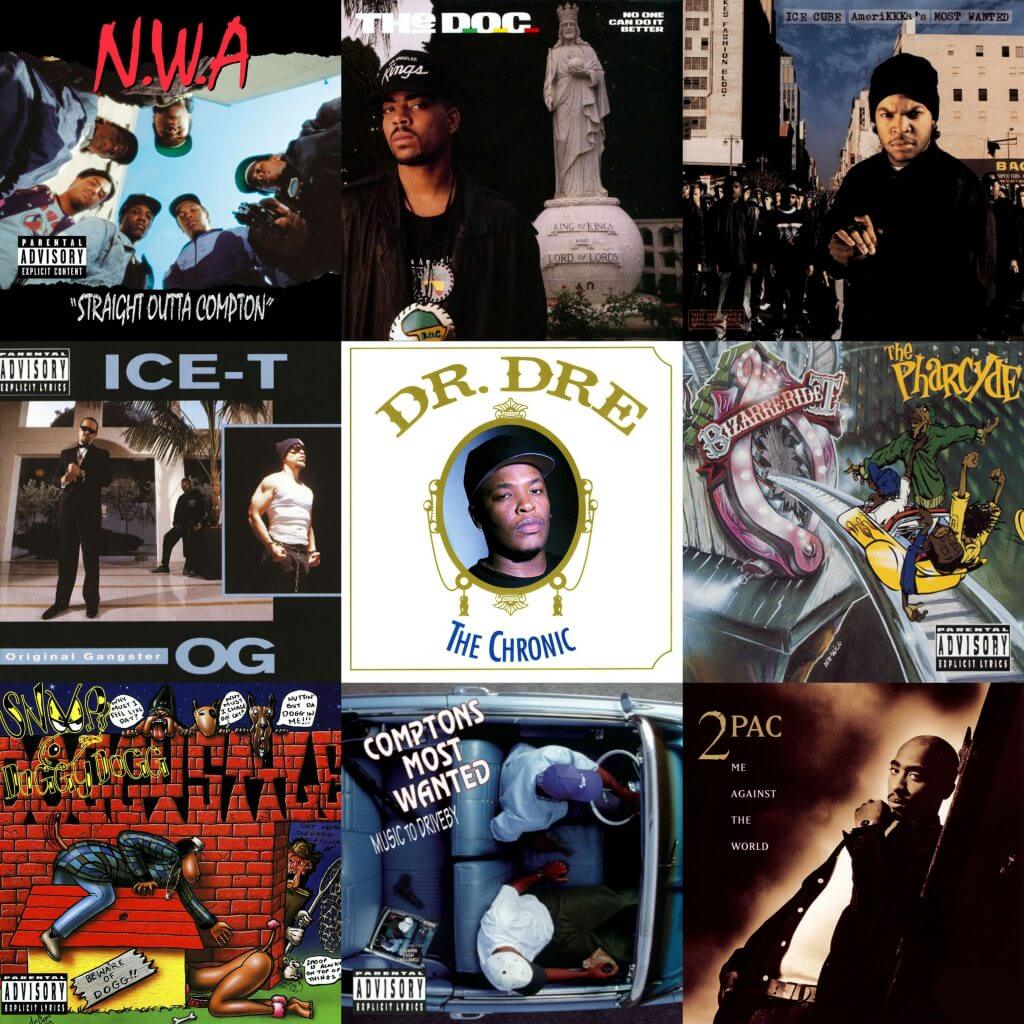 I'm not an expert on West Coast Hip Hop. Let me start this off by saying that. I haven't lived in California, I haven't seen or heard every single West Coast artist, but I have always been a big fan of West Coast Hip Hop since I was a kid. The first Hip Hop song I had ever listened to and enjoyed was from Snoop and Dr. Dre, and ever since then I was hooked. Through the years, many great rappers have come and go, but the West Coast has always had a representative to hold it down for them.
Today, we look back at the 30 best albums to come from the West Coast Hip Hop scene. To narrow down just 30 was a tough task and speaks to the greatness that the West has given us in Hip Hop. Hopefully we can do the whole coast justice, but I'll warn you, I'm not an expert to know every single West Coast underground album (especially in the Bay Area) and we're only listing albums that were dope musically AND had an impact overall as well. With that being said, let's get into it.
Eazy E - Eazy Duz It (1988)
The first Eazy E solo album was vital for the whole NWA movement. Eazy wasn't the best rapper of course, and his rhymes were all written for him, but he really managed to bring some West Coast flavor with his debut solo album. He would bring the fire on songs like "Ruthless Villain" and of course the iconic "Boyz N Da Hood", and what Eazy lacked in pure rap skill and ability,  he made up for it in aggression and style. This is one of those albums that is best remembered for impact more than just the music and it's definitely one of the original gangsta rap albums that set the tone for that era.
Tha Dogg Pound - Dogg Food (1995)
One of my all time favorite albums from the West Coast definitely would make this list. Kurupt and Daz are two of the best artists to come out the West  (Kurupt by way of Philly), and together they would release a classic that still sounds dope today. With the G Funk production, and abrasive rhymes on tracks like "Let's Play House", "New York, New York", and "Some Bomb Ass P****", we learned that the Dogg Pound was a force to be reckoned with in Hip Hop.
Xzibit - At The Speed Of Life (1996)
A slept on album that tends to not get as much credit as it should, Xzibit is one of those MCs who always had skills but was overlooked. Lost in the whole East and West beef was the fact that Xzibit released his best album. He would shine lyrically on tracks like "Eyes May Shine", the title track, and a number of others on this album. Though it's not remembered as a true classic, this album is without a doubt one of the best to come out the West and definitely the best Xzibit album.
Ras Kass - Soul On Ice (1996)
One of the most lyrical West Coast albums ever, this project features the underrated and talented Ras Kass spitting poetics over dope production.  He's one of the most talented wordsmiths in the West and this album was a true testament to his skill and precision. On tracks like "Anything Goes" and the super "Nature of The Threat", Ras goes ballistic with his lyricism, helping to paint pictures of what he sees around him and expressing his knowledge. This album is one to study if you're a fan of Hip Hop.
Dr. Dre- The Chronic (1992)
One of my personal favorites from the Coast, this album is a pioneering album for the entire Death Row era and the whole G-Funk sound. Every song on the album signals a special time in West Coast Hip Hop and Dre did what he does best by providing the production and spitting some dope lyrics over them (written by other people but still dope). Tracks like "F Wit Dre Day", "Nuthin But A G Thang", "Lyrical Gangbang", and more all round out this groundbreaking album that not only made Dre a star, but also helped introduce the world to the legend that would become known simply as Snoop.
2Pac - All Eyez On Me (1996)
I don't consider Pac's music to be inherently West Coast music, except this double album. I'd include his Me Against The World album also, but I don't consider Makaveli or his previous albums to be in that vein. It is probably hard to understand and I might look crazy, but this is my list. This album was the first Hip Hop double album and one of the best of 1996, as Pac effortlessly coasted through tracks like "Skandalouz", "I Ain't Mad At Cha", "Holla At Me", and more. This is a definite West Coast classic.
Snoop Doggy Dogg - Doggystyle (1993)
There was a time where Snoop was really on top of the world. He was brash, aggressive, and armed with a love for funk and soul. That was the motivation for his debut album which turned out to be a game changer. Songs like "What's My Name", "Ain't No Fun", and "Gin and Juice" showed Snoop as the smooth playa who can still get gangsta when the time calls for it, and has a huge knack for the dope old school music as well. It was the perfect introduction to Snoop and a central figure on many of these albums, Nate Dogg, steals the show as usual. That definitely makes it a West Coast classic.
Kendrick Lamar - good kid, M.A.A.D. City (2012)
Though in reality, this isn't the first Kendrick album (Section 80 is), this is widely recognized as the debut project from the Compton MC. And it's also widely regarded as a classic. With the story of a young kid in Compton growing up being the arc of the album, Kendrick weaves through some blistering production to paint his pictures like we see on "Money Trees" and "Backseat Freestyle", while getting deeper with his music on tracks like "Sing About Me". The album has balance, which is rare in an Hip Hop album, making this one a definite big album in the West Coast Hip Hop lexicon. It's easily the biggest to drop in the 2010s from the Coast.
Ice Cube - Death Certificate (1991)
Cube was one of the most menacing rappers in the world during this period and after converting to Islam, he would craft his absolute best album. Ripe with booming production and a more West Coast sound than his (it was still East centered but more diversity) debut, Cube gives us a lesson in classic album making 101. From the classic tracks like "The Wrong Nigga To F Wit", "Steady Mobbin", "Givin Up The Nappy Dugout", to my personal favorite "A Bird In The Hand", Cube never disappoints on this project at all. It's one of the greatest albums in Hip Hop history so of course, it makes this list.
NWA - Efil4zaggin (1991)
Their best album came after the departure of Cube, and despite the tension at the time, NWA did what they do best and delivered yet another classic for Hip Hop. From the anthem "Real N***** Don't Die" to the supremely dope "Real N*****", all the way down to the more infamous tracks like "She Swallowed It" and "One Less Bitch", this is gangsta rap 101 and no one did it better than NWA. This album is just confirmation of that.
E-40 - In A Major Way (1995)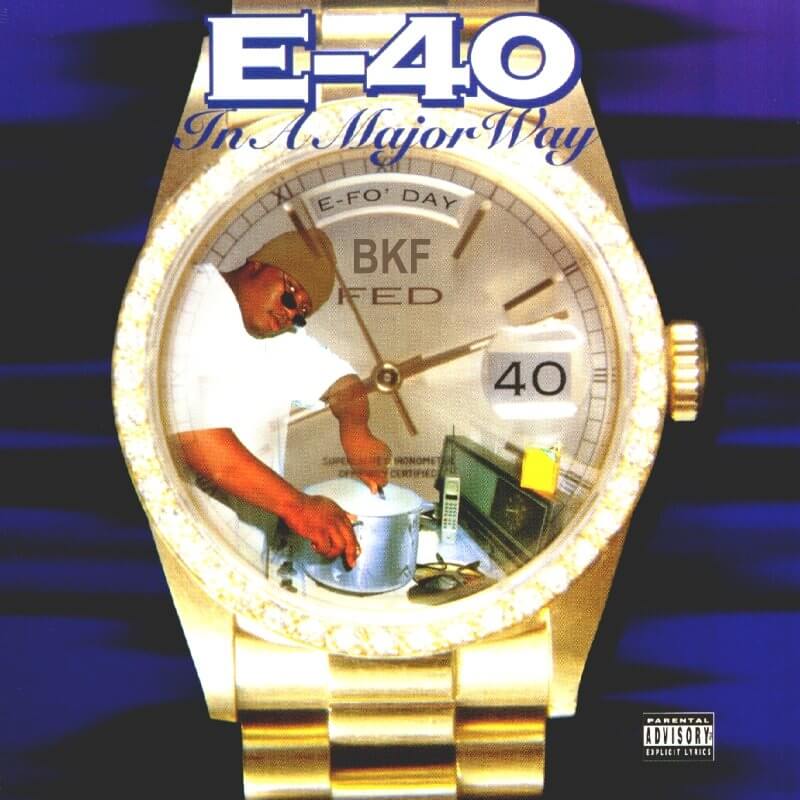 Are you shocked to see an album from E-40 on my list? Don't be. Though he isn't my personal favorite, there's no denying that E-40 is one of the most famous rappers from the Coast. Though I'm not the biggest fan of this album to deny the impact that 40 had on the Bay is criminal. This is my favorite of all the 40 albums, and despite not being a fan, this has enough dope music on it to get my approval. The big hit "Sprinkle Me" is on this album and that is a big reason why this album is on the list. Overall, it showcases 40 at his best and I don't think he's made a better album since.
Too Short - Born To Mack (1987)
You'll see Too Short on here multiple times and because he has always been one of the most vital voices in West Coast Hip Hop. Before he was a legend in the game, Short was making his name known with tracks like "Freaky Tales", "You Know What I Mean", and my favorite "Mack Attack". In today's sensitive society, this album wouldn't last a second, but make no mistake about it, Too Short has always let it be known he's not for the faint of heart. BITCH.
Compton's Most Wanted - Music To Driveby (1992)
This is an underrated album and one that many would be shocked to see make the list. However, the group that features legendary MC Eiht would come with an album that was seemingly ahead of its time. The gangsta rap sounds weren't necessarily new, but the execution on this album felt different. Tracks like "Duck Sick II", "Dead Men Tell No Lies", and "Jack Mode" were all anthems, and every time Eiht takes a shot at former nemesis DJ Quik on this album, I smile at the thought of one of the most hard hitting Hip Hop beefs.
Dr. Dre - 2001 (1999)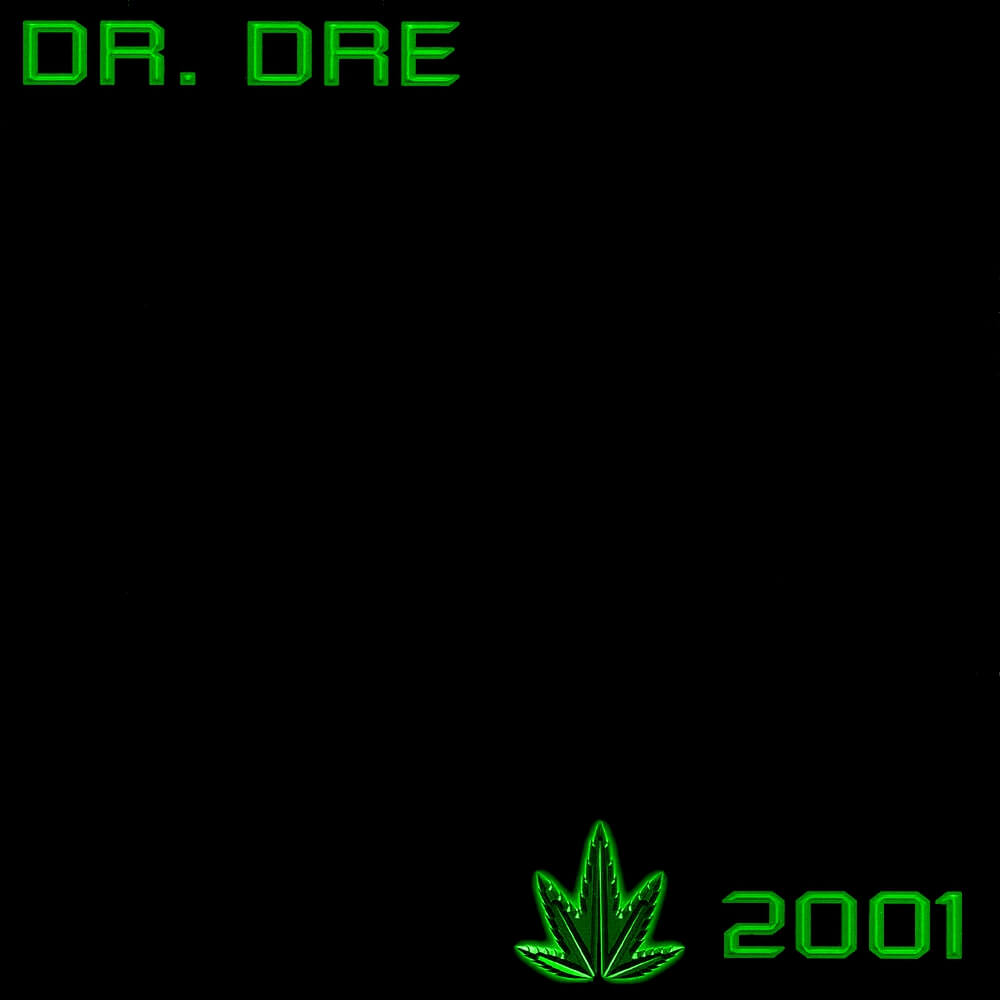 One of the most influential West Coast albums ever, this was the 2nd Dr. Dre album. Much like his first, Dre gathered a large number of producers, writers, and rappers to help create an amazing West Coast opus to signify the end of his career (or what was presumably the end of his recording career). He would have Hittman and Sixx-Two by his side for a majority of the album, along with Snoop, Eminem, Nate Dogg, Kurupt, and Xzibit on multiple tracks. Songs like "Forgot About Dre", "The Next Episode", "Let's Get High", and "Fuck You" all help to make this an album to remember and dare I say, it might be a top 10 album from the Coast (if this was ranked).
2Pac- Me Against The World (1995)
I hate including Pac albums on region specific lists because he exceeded those. However, here we are. This is his best album and it's really not even close. At the time of his impending jail time, Pac created an album of desperation, honesty, and realness. From the smooth vibe of "Temptations" to the darker yet soulful vibe of "So Many Tears" and "Lord Knows", Pac gives us an album that we wouldn't ever forget. This album recently turned 22 and it still sounds as dope today as it did in 1995, a testament to the classic status.
The D.O.C.- No One Can Do It Better (1989)
Though originally from Dallas, D.O.C. is one of those artists who found his comfort zone in the West Coast. He worked closely with Dre and NWA coming up, and on this album, he gets to showcase his skill. Sticking with the formula that made West Coast gangsta rap more popular than ever, D.O.C. effortlessly floats over the production and tracks here, as he gives us dope music like "It's Funky Enough", "The Formula", and my favorite "Mind Blowin". Overall, this is a certified West Coast classic and is an album you can't sleep on when speaking the West. Period.
Warren G - Regulate.. The G Funk Era (1994)
One of the albums that really set the tone for the G-Funk era was this aptly titled Warren G solo project. The production here is that essential West Coast sound that you wanted to hear and with the title track "Regulate", he coasted over production and also let Nate Dogg earn his legendary status. The album itself shows Warren as comfortable on the mic as we ever heard him, and there is a vibe on this project that's hard to explain. The one way I could sum it up is that this album is the epitome of what G Funk was supposed to be and sound like.
Cypress Hill - Black Sunday (1993)
Many don't know the greatness of Cypress Hill. They're one of the best from the West and they don't get enough credit for their style and music. This sophomore album from them saw their rock infused Hip Hop style go top notch as they released the all time classic single "Insane In The Brain" along with other dope tracks like "Hand On The Glock" and "Lick A Shot". This was an album for the smokers and gangstas and Cypress Hill knew exactly who to appeal to. It worked.
Souls Of Mischief - '93 Til Infinity (1993)
A true underground gem, Souls Of Mischief kept the Bay Area booming with this dope album, as they made sure 1993 had more than enough West Coast music to love and enjoy. The title track is the most infamous song from this album, but when we get other songs like "Limitations" and "Make Your Mind Up", you know what Souls Of Mischief were precise in crafting this project. The sound wasn't like your normal West Coast gangsta rap and much like the Pharcyde, that's what made this group stand out even more.
The Game - The Documentary (2005)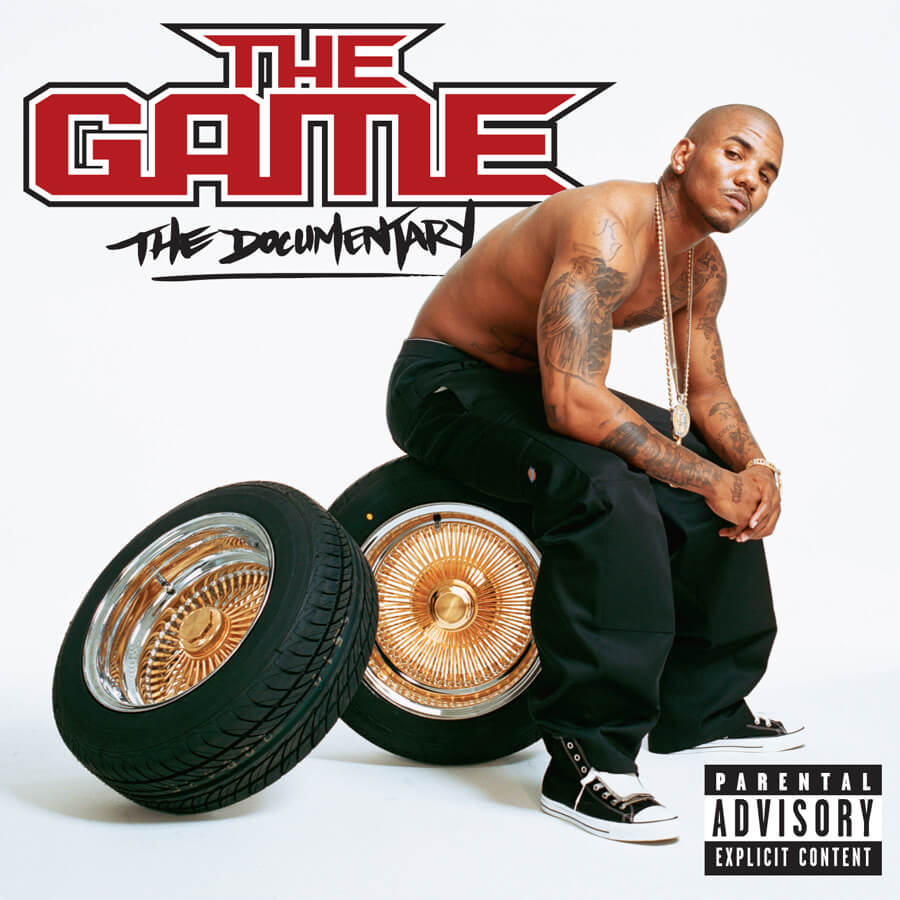 There's no denying the fact that we didn't see Game coming. At least not in the way he dominated the charts and took over for the West. This was one of those albums that was expected to be big and became a classic. Despite the issue with 50 Cent after this, together on songs like "Hate It Or Love It", "How We Do", and "Westside Story", they had a ton of chemistry. The solo songs from Game like "Start From Scratch" and "Dreams" were also super dope, making this album one of the smoothest listens for a West Coast album in the 2000s.
Kendrick Lamar - To Pimp A Butterfly (2015)
There's no way you can have a list of the greatest West Coast albums and not have this one. This one is just different. Kendrick had achieved big success and one could have expected him to come back the exact same way he did with GKMC, but he changed up the style with this funk and jazz inspired album that was full of black awareness and empowerment. It is regarded by a large number of people as a classic and when we hear songs like "Momma", "Alright", "These Walls", and more, we know that Kendrick must have put blood, sweat, and tears into that album. He was virtually coasting over every track and every guest star on this album, most notably Bilal, did their job beyond belief. TPAB is a modern day classic and definitely one of the most important rap albums in the last 10 years without question.
Too Short - Life Is... Too Short (1988)
Another Too Short album that worked very well, this project was really his best work. Short Dog was able to showcase his harsh reality in life through music while still keeping his personality shining through on the album and despite the mellow vibe on this project, Short delivers. Classic tracks like "Cusswords", "Pimp The Ho", and "Oakland" help to illustrate who Too Short really is and that's why this album works so well. It's unapologetically Too Short at his best.
Ice T - Original Gangster (1991)
Ice T doesn't get all the credit he should for being a pioneer in the game. He's one of those guys who helped usher in the gangsta rap era. At a time when movies were taking over his time, Ice went back in and reminded cats that he was exactly what the title suggested, a true O.G. Tracks like "New Jack Hustler", "Mind Over Matter", and "Midnight" help to round out what many feel was Ice's best album. I wouldn't debate that either.
Ice Cube- Amerikka's Most Wanted (1990)
The debut album from Cube is nothing short of amazing. Armed with a new attitude, a chip on his shoulder and the Bomb Squad production behind him, Cube silenced all doubters who felt he couldn't control an album on his own and gave us a classic. Tracks like "The N**** Ya Love To Hate", the title track, "Once Upon A Time In The Projects", and more showcase that Cube was ready for the solo spotlight and that he could seize the moment without a doubt. This is a certified Hip Hop classic.
The Pharcyde - LabCabinCalifornia (1995)
The sophomore album from the amazing West Coast group features one of my favorite 90's Hip Hop songs. When the Jay Dee produced "Runnin" hits, you get lost in a trance. The beat is infectious and the hook is beyond catchy inspiring you to sing along. Other tracks like "Drop" and "She Said" helped to round out an album that I think exceeds this group's debut by just a bit. Another classic for Pharcyde.
Blu & Exile- Below The Heavens (2007)
I figure many people wouldn't consider this album one of the Left Coast best, mainly because they never heard it. You'll see Blu on this list and if some reason you think that's invalid, you might want to actually listen to his music. Sure, it's not the G-Funk or gangsta rap that made the West Coast so prevalent, but it represents a newer era of West Coast Rap where the everyday life and soulful production meet. From the amazing "No Greater Love" to the dope vibes of "Dancing In The Rain" all the way to the appearance from a young unknown Miguel, this underground classic is one of the all time great West Coast albums and a true Hip Hop gem of the 2000s.
Ice T - Power (1988)
Known for one of the more iconic covers in Hip Hop history, this album was something special for Ice. It was nearly a turning point for him as he became even more respected as a MC. Tracks like "Drama", the title track, and of course the infamous "I'm Your Pusher" showcase Ice at his best and I'd say that if any album could take the title from Original Gangster as the best Ice album, this one would be it.
The Pharcyde - Bizarre Ride II The Pharcyde (1992)
This debut from the California based group is truly one of my all time favorites. With a playful vibe, a funky sound, along with some soulful production, this group would hit it big with this album. From the original single "Passin Me By" to the dope tracks like "I'm That Type of N****" and "Otha Fish", the group manages to showcase their eclectic talents on this album and earn themselves some notoriety. I'd consider this album a true classic and though the Pharcyde doesn't instantly come to mind when speaking of the West Coast classics, they should be mentioned and this album is a large reason why.
DJ Quik - Quik Is The Name (1991)
One of the most slept on artists from the West to me is definitely DJ Quik. He's a great producer and isn't a bad rapper by any stretch. This debut album is one of his more popular ones, and probably his most notable one, as songs like "Born And Raised In Compton", "Sweet Black P****", and the title track all showcase why Quik is one of the most underrated West artists ever. Point blank.
NWA - Straight Outta Compton (1988)
The biggest album to come out of the West Coast? Debatable, but it's one of the first albums in Hip Hop to inspire a full fledged biopic for sure. Regardless, this introduction to the group who made Raiders hats beyond famous is a great listen and one of the most monumental Hip Hop albums of all time. The title track, along with songs like "Gangsta Gangsta", "F The Police", "Express Yourself" and of course, "Dopeman" helped to complete what I think is the most vital album in not only West Coast Hip Hop history, but possibly Hip Hop history period. It gave the hood more of a voice musically and this album is the true holy grail of West Coast gangsta rap.