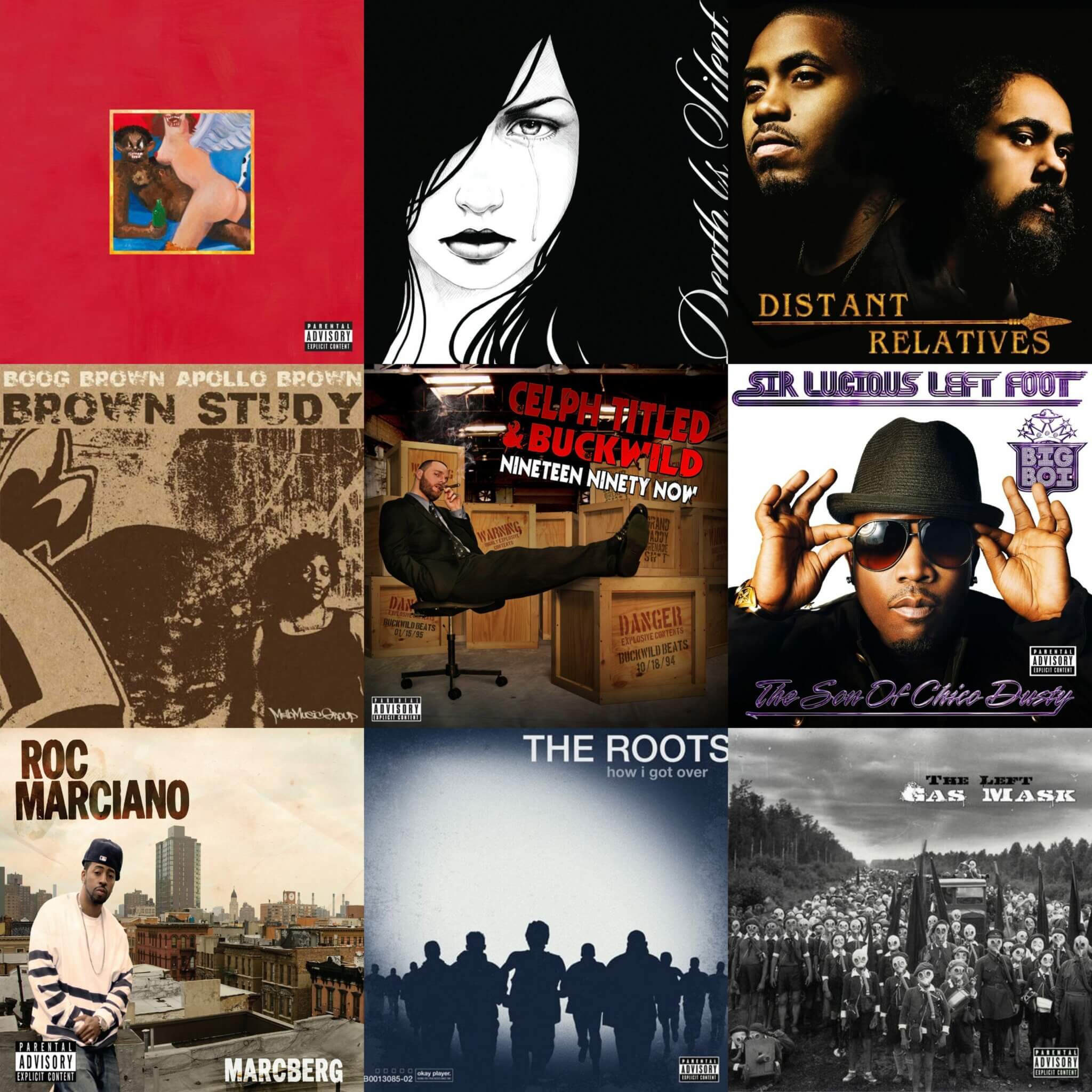 2010 was an interesting year for Hip Hop. The first year in Hip Hop's fourth decade saw the gap between non-commercial Hip Hop and mainstream rap grow ever wider. The underground was as diverse and creative as ever, with veterans and new artists alike dropping dope projects the whole year through. The mainstream had best-selling albums from pop rappers like Drake, Nicki Minaj, Lil Wayne, and Rick Ross, and a mega-seller by Kanye West – whose My Beautiful Dark Twisted Fantasy is aging well, unlike 2010's other big commercial success, Eminem's Recovery. Ye's album is turning out to be a classic – and 2010 had plenty more albums that may never be absolute classics like MBDTF is, but which are more than solid. Yes, 2010 definitely was a good start to a new decade. For this list, we have ranked OUR 40 favorite albums released this year (not included are EP's, compilations, mixtapes, or instrumental albums). What do YOU think?
Also read: Top 150 Hip Hop Albums Of The 2010s
1. Kanye West – My Beautiful Dark Twisted Fantasy
Because he is such an idiot excentric it's not difficult to dislike Kanye West, but whether you like him or not it's impossible to deny the excellence of this album. We have never been big fans of Kanye West, but we're not haters either. We think his first three albums are all pretty great (even if they all have flaws), but we don't care at all about his work after My Beautiful Dark Twisted Fantasy (although The Life Of Pablo is growing on us). My Beautiful Dark Twisted Fantasy sits in the middle of Kanye West's career as an artist, and it is his absolute best work if you ask us – My Beautiful Dark Twisted Fantasy is bombastic, overblown, ridiculous, AND brilliant – just like Kanye himself.
Rating: 9.5/10
2. Kno – Death Is Silent
On the four CunninLynguists albums preceding this project, Kno already amply proved that he can put a big stamp on an album in terms of production. In 2010 the CunninLynguists producer released Death Is Silent: a solo album on which he also accounts for a large part of the lyrics.
The production on this album is nothing short of spectacular, and the beats and the stories blend together like gears on a machine. "Loneliness", "Rhythm Of The Rain", "Spread Your Wings", "Graveyard", "I Wish I Was Dead", "They Told Me" and "The New Day" are all highlights, but this album's strength is its consistency. The whole album has the same feel, without ever sounding monotonous. This is an album to zone out on, to press play and let it run from start to finish – no need to skip anything, there are no fillers tracks and no stupid skits. Of course CunninLynguists colleagues Natti and Deacon The Villain make appearances, as do regular collaborators like Tonedeff and Substantial. But even if Kno will always be a producer before he is an emcee, he can carry an album on the microphone as well. He calls himself the Emo Premo on one of the tracks, providing lyrics that should shame most full-time rappers.
Death Is Silent is one of our favorite albums released in 2010, a true musical gem in a world full of fake thugging, bling-bling, dumb-ass b.s. From start to finish, this is a masterpiece of music (not just Hip Hop). Anyone with an interest in quality music with substance will like, if not love this melancholic masterpiece.
Rating: 9.5/10
3. Nas & Damien Marley – Distant Relatives
Distant Relatives is a collaborative studio album by Nas and Jamaican Reggae vocalist Damian Marley, the legendary Bob Marley's youngest son. Distant Relatives is a seamless fusion of Hip Hop, Reggae, Dancehall, and African musical elements, with uplifting afro-centric vocals about freedom, family, spirituality, and ancestry.
At 65 minutes, Distant Relatives offers both quantity and quality – all killer, no filler. Distant Relatives is aging really well and sounds as timely and timeless today as it did the day it was released. Maybe because this is a collaboration or because it's a fusion of musical styles and not 100% Hip Hop, this genre-blending gem is often forgotten when Nas' work is discussed. Unfortunate, because Distant Relatives is much too good to be ignored. The chemistry between Nas and Damian Marley is palpable, and they complement each other perfectly. Lots of stand-outs on Distant Relatives, but cuts like "Patience", "Tribes At War", and "Africa Must Wake Up" – the last two featuring the always great Somalian Canadian K'Naan – are prime examples of the overall quality of the project.
"Distant Relatives / We're all distant relatives / No matter where you from, where you live / How near or far / Africa, China, Japan, Afghanistan, Israel / We're all fam, we're all distant relatives / So that's why we came together / One of the reasons why myself and Damian came together / 'Cause we all come from one place, and that's Africa / That's right, you too / And you / The whole world! / We're all family, we're just spread out all over the place / So to all my distant relatives, let's take it back home!'
Rating: 9/10
4. Boog Brown & Apollo Brown – Brown Study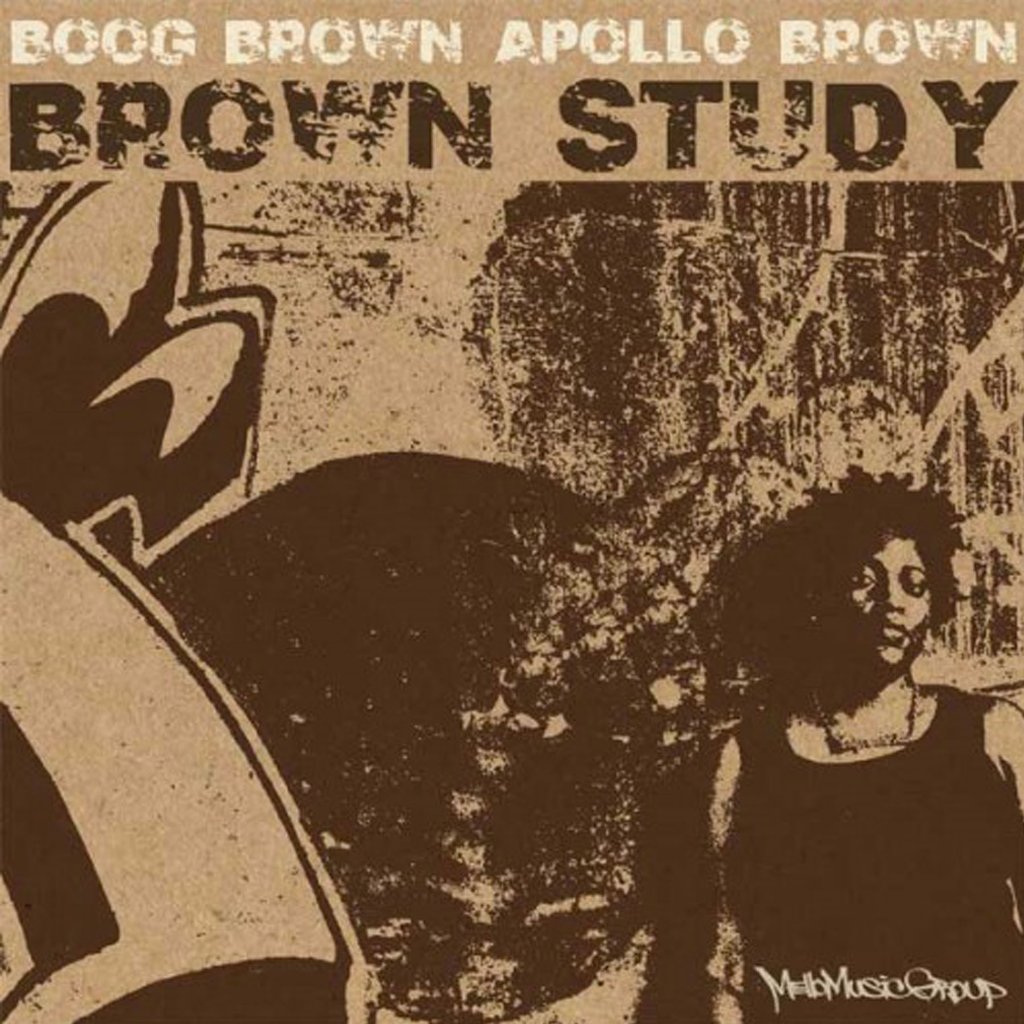 Boog Brown is a female emcee from Atlanta by way of Detroit, and she's one of the most slept-on artists of this decade. For Brown Study, she hooked up with Detroit's then-upcoming beatsmith Apollo Brown. Boog Brown 's laidback street poetry and Appolo Brown's soulful boom-bap beats prove to be a potent combination. Boog Brown shows she's an in-depth writer, with a sick flow and great voice. Apollo Brown does what he would be doing for the rest of the decade: creating lush bass-heavy beats for his collaborative artists to shine on. No weak tracks on Brown Study, if you slept on this gem for some reason go check out tracks like "Masterplan", "Carpe Diem" or "Understanding"- and you'll find yourself adding this one to your library real quick.
Rating: 9/10
5. Celph Titled & Buckwild – Nineteen Ninety-Now
Legendary D.I.T.C. crate digger Buckwild came through with a sh*tload of vintage 90s beats for New York's Celph Titled's official solo-debut full-length (coming after the 2006 compilation The Gatalog: A Collection of Chaos). This album is simply excellent – it offers a dose of Hip Hop in its purest form: 16 tracks with nothing but dope beats, scratches, and rhymes. Well-placed guest spots from fellow Demi Godz and Army Of The Pharaohs members Vinnie Paz, Esoteric and Apathy, as well as features from seasoned emcees as R.A. The Rugged Man, Sadat X, Grand Puba, A.G. Diamond D, O.C., Chino XL, and Treach, combined with Buckwild's stellar production make this album one of the best Hip Hop albums of 2010.
Rating: 9/10
6. Big Boi – Sir Lucious Left Foot: The Son of Chico Dusty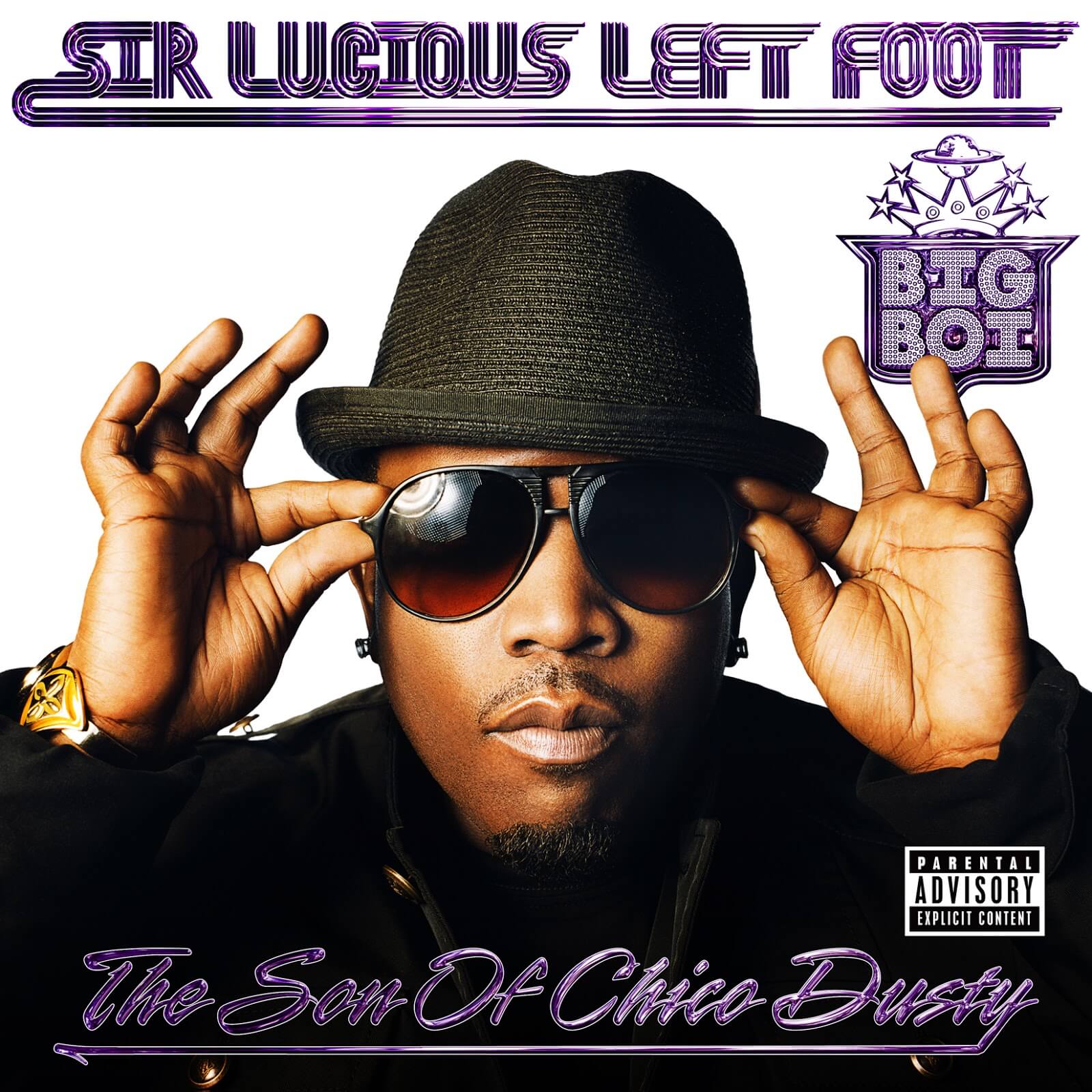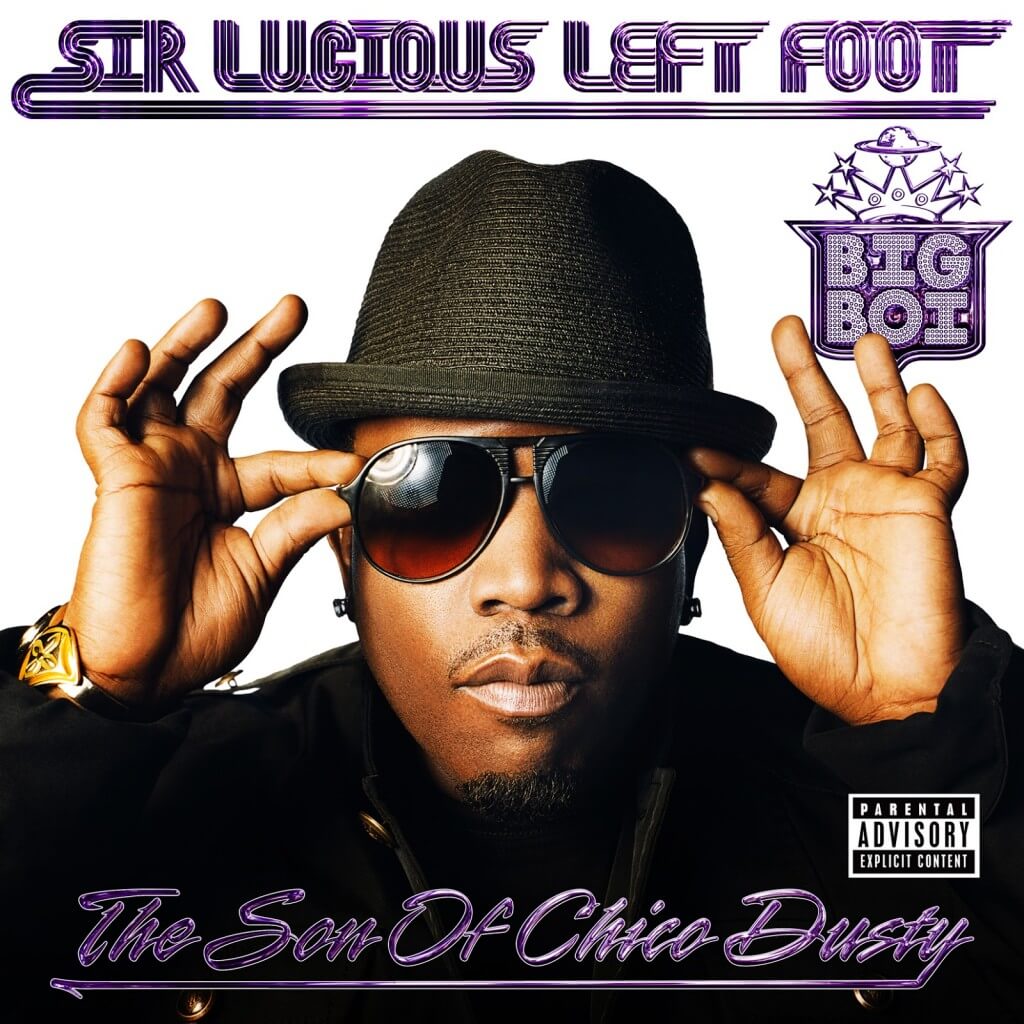 Sir Lucious Left Foot: The Son of Chico Dusty is the debut solo album by OutKast' Big Boi (if you don't count his half of OutKast' Speakerboxxx/The Love Below (2003) as a solo album). Sir Lucious Left Foot: The Son of Chico Dusty was much-delayed due to label-woes, and finally saw its release in 2010. Rooted in Southern Hip Hop, the album contains a bass-heavy sound with dense TR 808-driven basslines, live instrumentation, incorporating genres such as funk, soul, rock, dubstep, and electro music. and employing vocalists backing Big Boi's playful and clever wordplay. Nothing new or revolutionary about the album's lyrical content, but it doesn't need to be. Sir Lucious Left Foot: The Son of Chico Dusty is a musical extravaganza, and at just over an hour not a minute too long thanks to the pure energy and swag that the album carries.
The opening song "Daddy Fat Sax" is one of the album's finest tracks, but the rest of the album is great too. Even if there are some moments where the album's pop-sensibilities seem blatantly intended for mainstream appeal, it doesn't detract from the overall quality of the album. Sir Lucious Left Foot: The Son of Chico Dusty is Big Boi's best solo work to date, and one of 2010 best albums.
Rating: 8.5/10
7. Roc Marciano – Marcberg
Roc Marciano has been one of the most consistent artists of the 2010s, with a string of great albums. We think 2012's Reloaded is the best of them, but his debut Marcberg is not far behind. Roc Marciano has been the main player responsible for revitalizing the mafioso subgenre, and this album is the one that (re)started it all. Roc Marciano is not a copy cat though – with his unorthodox minimalist flow and the atmospheric, gritty lo-fi beats he rhymes over he can be seen as a trend-setter for lots of newcomers who would go and build on this style (think Griselda and all their affiliates). This is raw, hard-hitting, unadulterated NYC street Hip Hop of the highest quality.
Rating: 8.5/10
8. The Roots – How I Got Over
The legendary Roots crew can boast one of the most consistent and most impressive catalogs in Hip Hop, ever. Their only disappointing effort is their eleventh album And Then You Shoot Your Cousin (2014), their previous ten albums are all simply excellent. At least five of their albums are near-flawless – Illadelph Halflife (1996), Things Fall Apart (1999), Game Theory (2006), Rising Down (2008) and Undun (2011) – and How I Got Over definitely belongs up there with the Roots' best as well. Black Thought is good as ever, bringing out his deepest thoughts and observations.  The featured artists deliver to – it's especially nice to hear the likes of Blu and Phonte on a Roots album, also good to see an appearance by Dice Raw. Standout tracks include "Now or Never" (featuring Phonte and Dice Raw), "Dear God 2.0" (featuring Monsters of Folk), the title track "How I Got Over" (featuring Dice Raw). Eclectically musical as always,  How I Got Over is another Roots winner.
Rating: 9/10
9. The Left – Gas Mask
The Left is a 3-man collaboration consisting of rapper Journalist 103, turntablist DJ Soko and producer Apollo Brown. Apollo Brown is the star of the show here, as it is his production-work that steals the show. Journalist 103 is a competent emcee and DJ Soko adds extra flavor with his cuts and scratches – the first track "Change" sets the tone nicely by showcasing the trio's synergy. At 19 tracks Gas Mask is not a short album but the same level of quality is maintained throughout – this album is a perfect representation of the strength of Detroit's underground Hip Hop scene. Booming beats and fine lyricism – Gas Mask is a must-have.
Rating: 8.5/10
10. Skyzoo & !llmind – Live From The Tape Deck
Live From The Tape Deck is a collaborative studio album by Brooklyn rapper Skyzoo and New Jersey producer Illmind. It was preceded by Skyzoo's first studio album, The Salvation (2009), although it isn't its follow-up. The album serves as a prelude to his second studio album A Dream Deferred (2012). Although both these albums are sold Skyzoo albums, Live From The Tape Deck is the best of the three. Between the lyrics and beats, this album is one of the best albums of 2010, with highlight cuts such as "Barrel Brothers" & "Speakers on Blast"
Rating: 8.5/10
11. Kid Cudi - Man On The Moon II: The Legend Of Mr. Rager
Man On The Moon II: The Legend Of Mr. Rager is the underappreciated second part of Kid Cudi's MOTM trilogy. This one is just as strong as the first MOTM installment is and way better than Kid Cudi detractors would have you believe. Man On The Moon II: The Legend Of Mr. Rager incorporates alternative and psychedelic elements similar to the sounds that Cudi explored on his previous album. It features a blend of dark and emotional lyrics, exploring themes of depression, loneliness, detachment, and isolation. The album also highlights other topics, such as Cudi's former cocaine addiction, fame, and alcoholism, as well as family issues and women.
Man On The Moon II: The Legend Of Mr. Rager arguably is slightly less accessible and less catchy than its predecessor is, and much darker too – for us not a reason to love this album any less than we love Man On The Moon: The End of Day. "GHOST!", "Trapped In My Mind", "Mr. Rager", "Marijuana", "The End", "Ashin' Kusher", "REVOFEV", "Mojo So Dope", "Erase Me" – all brilliant Kid Cudi songs. Man On The Moon II: The Legend Of Mr. Rager is a well thought out and perfectly executed sequel to Man On The Moon: The End of Day, once again with engaging lyrical content and transcendent production from start to finish. This is Kid Cudi's second masterpiece.
Rating: 8.5/10
12. Black Milk – Album Of The Year
Black Milk is a producer & emcee from Detroit, Michigan; known for funk- & soul-flavored, jazzy beats and innovating yet traditional feeling Hip Hop. Album of the Year, Black Milk's fourth full studio album, is an excellent album with real musicality to the flow & beats. Rough drums combined with experimental samples & electronic sounds, this album takes a step away from the smokey jazz & funk flavor of Black Milk's earlier work, and ventures more in the direction of a raw funk/rock sound.
"Deadly Medley" (with Royce Da 5'9″ and Elzhi), "Welcome", "Round Of Applause", "Distortion", "Black And Brown" (with an epic appearance by Danny Brown) – this album is packed with great songs. With Album of the Year, Black Milk continues his successful run as a producer & emcee, honoring the legacy of one of his biggest influences: fellow Detroitian J Dilla.
Rating: 8/10
13. Strong Arm Steady – In Search Of Stoney Jackson
Californian underground crew Strong Arm Steady – the trio consisting of Mitchy Slick, Krondon, and Phil Da Agony – plus guests like Talib Kweli, Phonte, Evidence, Planet Asia, Fashawn, and more deliver an excellent album with In Search Of Stoney Jackson. Nothing wrong with the vocal performances on this album, but it's Madlib and his production that represents the true strength of this album.
Rating: 8/10
14. Qwel & Maker – Owl
As part of the Typical Cats crew Chicago emcee Qwel was responsible for three solid albums – Typical Cats (2001), Civil Service (2004), and 3 (2012). In addition to those albums and his work as a solo artist, Qwel has been releasing projects ever since 2004 with producer Maker. Owl is their fourth collaborative album, and the duo's best after Beautiful Raw (2013). Qwel is an excellent rapper with a dope flow and intricate wordplay, and Maker's instrumentals are dope as f too.
Rating: 8/10
15. Killah Priest - The 3 Day Theory (2010)
The 3 Day Theory is one of Killah Priest's most overlooked albums. It is kind of an a-typical Killah Priest album: at 48 minutes, it is more concise than most of his other projects, there are quite a lot of guest rappers (Canibus, Cappadonna, Last Emperor, Ill Bill, and others), and Kount Fif's production is more polished and accessible than what we usually get from Killah Priest too. That said: the beats on The 3 Day Theory are dope as f, and Priest's bars and those from his guests are tight. Don't sleep on The 3 Day Theory.
Rating: 7.5/10
16. Canibus – Melatonin Magik
Canibus dropped two albums in 2010: C Of Tranquility and Melatonin Magik. Melatonin Magik is one of Canibus' best. The album contains a prolonged guest appearance by Public Enemy's Professor Griff, who provides introductory or hype vocals on numerous songs. The album also features production from a collective of producers such as Sicknature, Rob Fatal, Blastah Beatz, Beat Butcha, and ENG, as well as performance appearances by emcees such as DZK and Warbux of Warlab Records, Blaq Poet, K-Solo, among others. The song "Air Strike (Pop Killer)" generated controversy as Canibus reignited a feud with longtime rival Eminem and used D12 verses secured by DZK to create the illusion that they had sided with him.
Overall, this is one of Canibus' finest and most cohesive works. The beats are dope for the most part, and Canibus' bars are top-tier. The album is a little guest-heavy especially towards the end of the tracklist, but that's just a small complaint. Make no mistake: Rip The Jacker is not the only excellent album in Canibus' catalog – Melatonin Magik is up there too.
Rating: 7.5/10
17. Dark Time Sunshine – Vessel
Rating: 7.5/10
18. Curren$y – Pilot Talk
Rating: 7.5/10
19. Incise – Daily Methods
Rating: 7.5/10
20. Freeway & Jake One – The Stimulus Package
One of Freeway's best albums, not in the last place thanks to Jake One's crisp beats. Released on the iconic Rhymesayers label.
Rating: 7.5/10
21. yU – Before Taxes
yU is best-known for being one-third of Diamond District, the trio he is part of together with emcee Uptown XO and producer/emcee Oddisee. Before Taxes is yU's solo debut album, coming on the heels of the excellent In The Ruff album he dropped with Diamond District in 2009.
Read part of the album's blurb from the Mello Music Group website: "Before Taxes is yU's answer to Hip Hop fans' cry for a return to real Hip Hop. The artist describes Hip Hop's golden era of boom-bap greatness as being akin to one's personal finances… before taxes, that is. With watered-down commercial rap eating away at the cultural wallets of Hip Hop fans worldwide, with his new album, the DMV MC looks to take great strides at filling his listeners' pockets with a rich cultural currency."
There it is – yU is on point over some excellent production and a concept that basically has him displaying how much more fun and important Hip Hop was before it became such a commercially driven business. Honest, personal, and thought-provoking, yU dropped an album worthy of more attention than it received.
Rating: 7.5/10
22. Ghostface Killah – Apollo Kids
Rating: 7.5/10
23. Curren$y – Pilot Talk II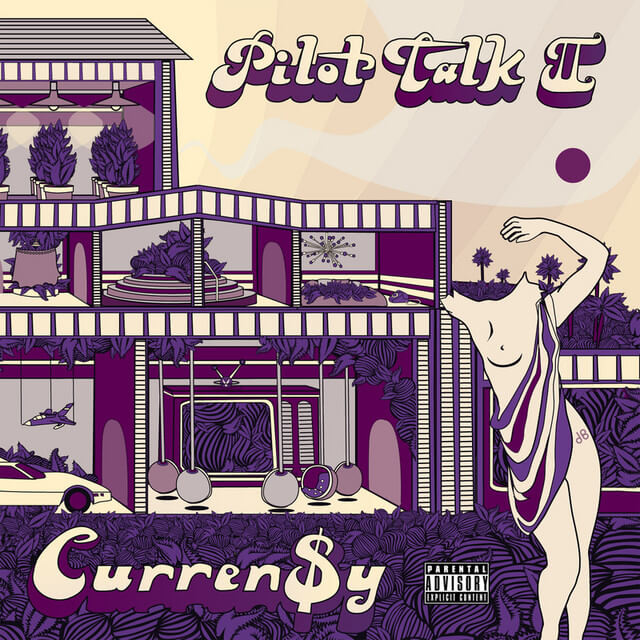 Rating: 7.5/10
24. Shad - TSOL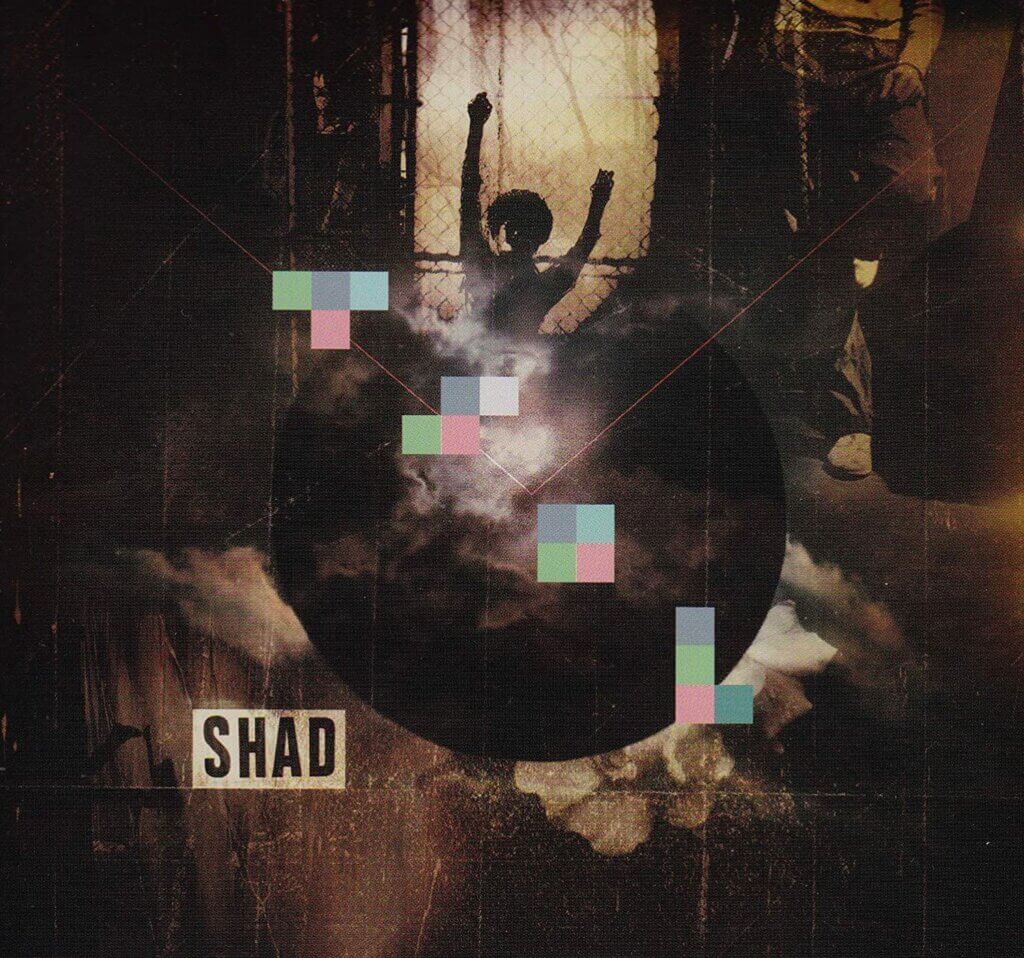 Rating: 7.5/10
25. Reflection Eternal – Revolutions Per Minute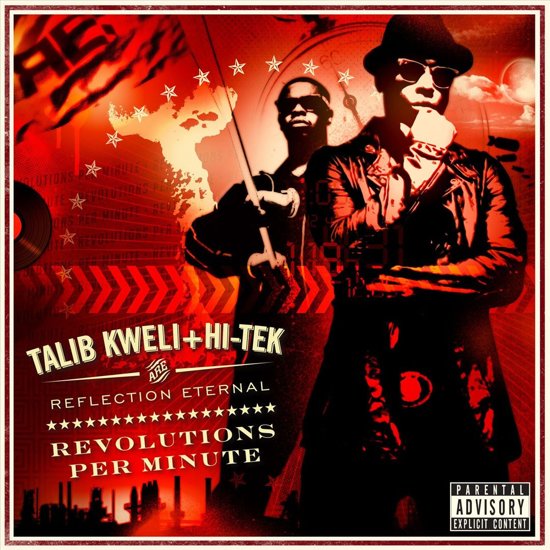 Rating: 7.5/10
26. Blacastan – Blac Sabbath
Blac Sabbath offers close to an hour of raw, underground Hip Hop by Hartford, Connecticut emcee, and Army Of The Pharaohs member (since 2011) Blacastan. Blacastan is a dope emcee with a strong voice, a dope cadence, storytelling abilities, and some great lyrics. Beatmaker ColomBeyond produced 12 of 18 of the songs on Blac Sabbath, and his work on the boards is great here. Blue Sky Black Death, Statik Selektah, Mr. Green, and DJ Doom take care of the rest of the production duties, and guest spots from the likes of Celph Titled, Esoteric, and Mark Fury help round out this dope project that is a must-have for fans of that gritty East Coast boom-bap sound.
Rating: 7.5/10
27. Rakaa Iriscience – Crown Of Thorns
Crown of Thorns is the solo debut studio album by Los Angeles-based Rakaa, a member of the Dilated Peoples crew. To take care of production duties Rakaa recruited a bunch of top-tier beat-crafters like Alchemist, El-P, !llmind, Exile, Oh No, Evidence, DJ Honda, Rhettmatic, and of course Dilated People's, own DJ Babu. In addition to the production talent, there are enough guest emcees too, KRS One most prominent among them. "Delilah", "Human Nature" (with KRS-one), "Aces High", and "Mezcal" are among the standouts – but Crown Of Thorns is a consistently dope album from start to finish.
Rating: 7.5/10
28. Guilty Simpson & Madlib – OJ Simpson
Rating: 7.5/10
29. 7L & Esoteric – 1212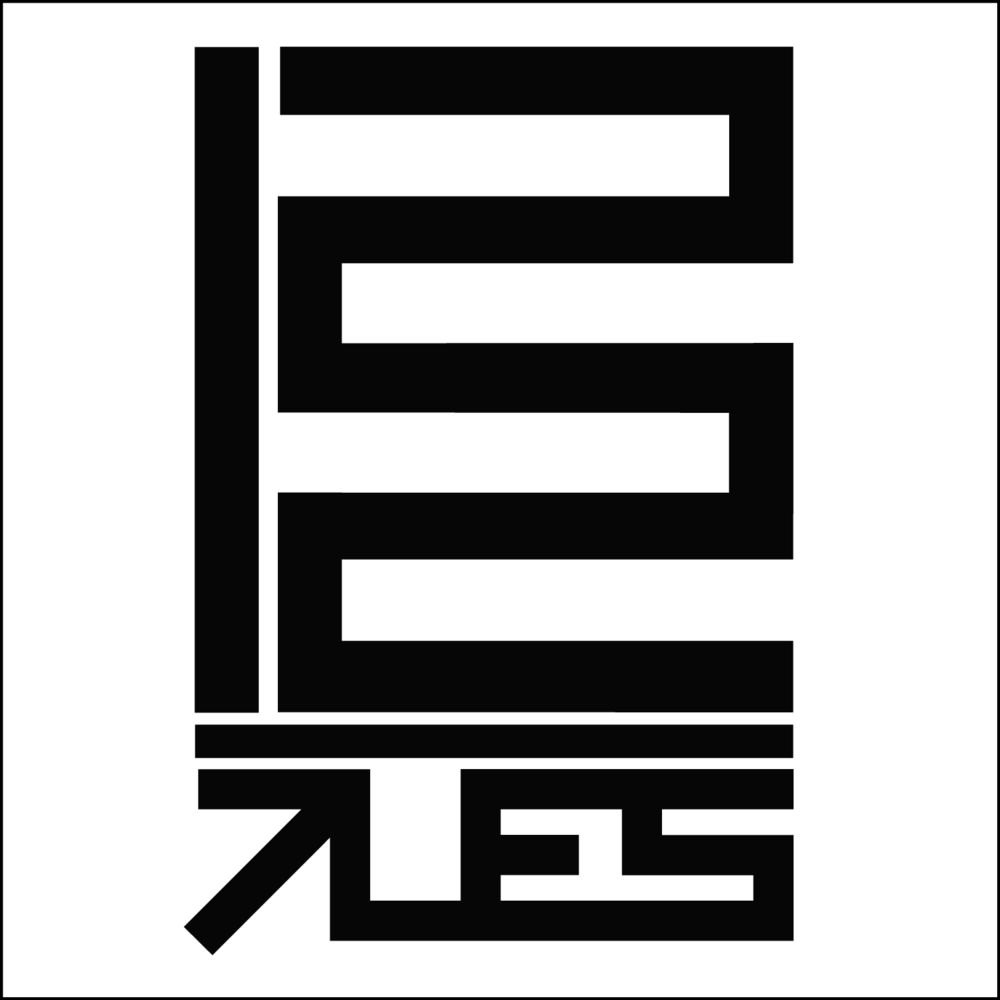 Rating: 7.5/10
30. Vinnie Paz – Season Of The Assassin
Rating: 7/10
31. Super Chron Flight Brothers - Cape Verde
Cape Verde is billy woods and Priviledge third and last album together, and it's just about as good as their debut Emergency Powers: The World Tour (2007) is with the same kind of multi-faceted artistry. Like on Emergency Powers, billy woods and Priviledge have a lot to say – and their clever and ironic wit is thought-provoking and fun from start to finish. The layered beats have just the right experimental edge, and in conjunction with the rhymes, the content totally captivates (even if the instrumentals at times overpower the vocals). Informed, hilarious, and thought-provoking – with Cape Verde Super Chron Flight Brothers went out on a high note.
Rating: 7/10
32. H.I.S.D. - The Weakend
H.I.S.D. is a four-man crew from Houston, comprised of Savvi, Equality, Scottie Spitten and, Lda Voice. The Weakend is one of the most slept-on albums of 2010 – the lyrics and wordplay are entertaining enough, and the beats are fantastic. H.I.S.D.'s sound is like an amalgamation of OutKast and CunninLynguists, with a touch of Dilla on the production side too. This is a great album.
Rating: 7/10
33. Bop Alloy – Substantial & Marcus D Are Bop Alloy
This is one of the more underappreciated Hip Hop albums released in 2010. With Substantial & Marcus D Are Bop Alloy Substantial for the first time in ten years equals the level of quality he reached with his debut LP To This Union A Sun Was Born (2001), thanks to the input of Seattle-based producer Marcus D – who manages to recapture the simmering jazz-flavored vibes crafted by the late Japanese producer Nujabes on Substantial's debut.
Rating: 7/10
34. Homeboy Sandman – The Good Sun
Rating: 7/10
35. A.G. – Everythings Berri
Produced by Ray West, this A.G. project is something completely different than what you'd expect from the D.I.T.C. rapper. Where raw bars over bass-heavy boom-bap is what A.G.'s known for, Everythings Berri is a laid-back summer chill album – unlike anything he has done before, or since. A.G. shows and proves he is able to adapt his style and his rhyming patterns to any kind of production. Ray West's smooth and soulful instrumentals are a delight, and A.G. laid back and carefree flows go hand-glove with the beats.
Rating: 7/10
36. B. Dolan – Fallen House, Sunken City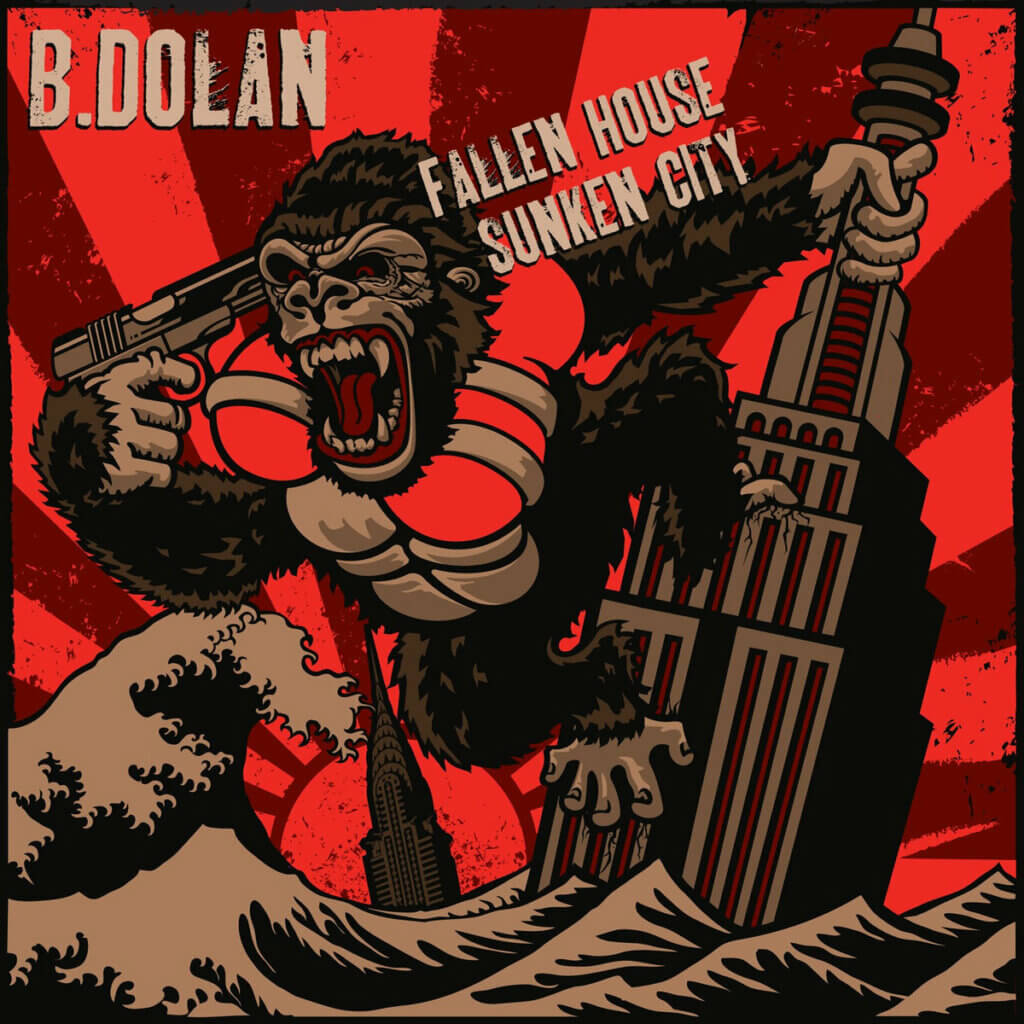 "Strange Famous consigliere B. Dolan returns with his sophomore lp, "Fallen House, Sunken City" produced entirely by ALIAS. Having already established himself as a master storyteller, this time Dolan presents us with a full-throttle, unabashed, boom-bap Hip Hop record. Joined by legendary beatsmith Alias behind the production board, B. Dolan's aggressive delivery is accentuated by a special brand of bass-heavy breakbeats, while the tailor-made musical backdrops assist in the mood of impending doom. Guest appearances by P.O.S., Cadence Weapon, Providence's "What Cheer?", Brigade, and Buddy Peace round out the tracklist, as SFR and B. Dolan set the decade off with a demolition charge."
Nothing to add to this Bandcamp blurb, this is a dope project.
Rating: 7/10
37. Waka Flocka Flame - Flockavelli
Flockavelli is a pivotal album – everything released before Flockavelli can be seen as pre-trap, everything released since as post-trap. Perhaps this is overstating the significance of Flockavelli, but a fact is that this turned out to be a hugely influential album – a game-changer that set the groundwork for the next generation of trappers. Waka Flocka Flame is not the best songwriter nor the best lyricist to ever pick up a pen and a mic, but it's his infectious energy and charisma that elevates Flockavelli to that next level. Bombastic bass-heavy beats, sharp synths, and aggressive rapping – this trap classic is a fun album full of bangers that are aging really well.
Rating: 7/10
38. Panacea – 12 Step Program
Rating: 7/10
39. Danny Brown – The Hybrid
Following four volumes of his Detroit State of Mind mixtape series and other free self-released mixtapes, Danny Brown released his first solo studio album The Hybrid in 2010. Many people consider Danny Brown's breakout project X X X his proper debut, meaning this project is very slept on, even by many Danny Brown fans. Even if The Hybrid is not as polished as the albums that would follow it, it still is pretty good. One of Danny Brown's unique talents is he is able to say truly offensive and outrageous things in such a way that's so funny it makes it all acceptable. The Hybrid sounds a bit 'mixtape-ish' – some instrumentals are a bit rough around the edges and Danny Brown's delivery is not always as accomplished as on later records, but The Hybrid, for the most part, offers strong beats, strong lyrics, and Danny Brown's typical juxtaposition between heavy subject matter, vulgar lyrics and fun rhymes about parties and bullsh*t. Don't sleep on The Hybrid.
Rating: 7/10
40. Brotha Lynch Hung – Dinner And A Movie
Dinner and a Movie is the first album in a trilogy of concept albums, preceding the equally excellent Coathanga Strangla (2011) and Mannibalector (2013).
Sacramento's Brotha Lynch Hung is one of those rappers who is sure to polarize – you either love him or hate him. The fact is he is a skilled rapper, whether you like his subject matter or not.
Dinner & A Movie (as the other two albums in the trilogy) plays like a horror movie and should be enjoyed as such – a piece of (admittedly at times pretty sick) entertainment. Those who are able to stomach his horrorcore lyrics – and his depravity knows no limits – are in for a treat. Great production and rapping – this trilogy is dope as 'hell'.
Rating: 7/10
Honorable Mentions
Eminem – Recovery
Ice Cube – I Am The West
Canibus – C Of Tranquility
PackFM – I F***ing Hate Rappers
Black Sheep – From The Black Pool Of Genius
KRS-One & True Master – Meta-Historical
K-Rino – Annihilation Of The Evil Machine
Lloyd Banks – The Hunger For More 2
Fat Joe – The Darkside, Vol. 1
Kooley High – Eastern Standard Time
The Heart & Brain – Mbodiment
Nottz – You Need This Music
Gangrene – Gutter Water
Tiff The Gift – Cool, Calm, Chill
Murs & 9th Wonder – Fornever
Little Brother – LeftBack
Bun B – Trill O.G.
Pimp C – The Naked Soul Of Sweet Jones
Slum Village – Villa Manifesto
American Poets – American Poets 2099
Collective Efforts – Freezing World
DJ Muggs & Ill Bill – Kill Devil Hills
Moe Pope & Rain – Life After God
Boho Fau & Elevated Soul – Coffee House Swinger
Junk Science – A Miraculous Kind Of Machine
Pruven ‎- 1st Words Earn Everything
Crown Royale – Buff1 & DJ Rhettmatic Are Crown Royale
Kidz In The Hall – Land Of Make Believe
Ripshop ‎- The Authenticity
Chief Kamachi – The Clock Of Destiny
Super Chron Flight Brothers – Cape Verde
Front Porch Poets – For The Record
Intuition – Girls Like Me
Necro – DIE!
Louis Logic – Me & Everyone You Know
Sage Francis – Li(f)e
Eulorhythmics – Green St. & Avers
Army Of The Pharaohs – The Unholy Terror
Apollo Brown – The Reset
School Of Thought – Underworld Politics
G&D – Someothaship
Blame One – Endurance
Nems – Prezident's Day
Von Pea – Pea's Gotta Have It
Esoteric – Fly Casualties
Dirt Platoon – Deeper Than Dirt
Devin The Dude – Suite #420
Andre Nickatina – Khan! The Me Generation
Diabolic – Liar & A Thief
Bigfoot ‎- Giant Steps
Nappy Roots – The Pursuit Of Nappyness
Magestik Legend – The Great Escape
Statik Selektah & Termanology – 1982
Statik Selektah – 100 Proof: The Hangover
Deacon the Villain & Sheisty Khrist – N***** With Latitude
MF Grimm – You Only Live Twice: The Audio Graphic Novel
Amad Jamal – Barely Hangin' On: The Chronicles of a Brotha Like Rodney King
Nocando – Jimmy The Lock
Snowgoons – Kraftwerk
Goldminerz – The Gold Rush
Zion I – Atomic Clock
Sean Strange – Street Urchin
Spon – Beat Fanatic Classics
SmooVth – Little Boy Blue
Pro The Leader & Dopestyle – Hip Hop Depression
Marco Polo & Ruste Juxx – The eXXecution
Copywrite – The Life And Times Of Peter Nelson
IDE & Skavenger – Addicted To The Vision
Q-Unique – Between Heaven & Hell
ESQ & Chikaramanga – The Succession
Wisemen – Children Of A Lesser God
9th Prince ‎- Revenge Of The 9th Prince
Declaime – Fonk
Rah Digga – Classic
Virtuoso – The Final Conflict
Rhymefest – El Che
Sheek Louch – Donnie G: Don Gorilla
Sadat X – Wild Cowboys II
Hell Razah – Heaven Razah
Ty – Special Kind Of Fool
Meth • Ghost • Rae – Wu-Massacre
Beanie Sigel & Freeway – The Roc Boys
Capone-n-Noreaga – The War Report 2: Report The War
Redman – Reggie
Inspectah Deck – Manifesto
Cypress Hill – Rise Up
Hopsin – Raw
Krizz Kaliko – Shock Treatment
Esham – Suspended Animation
8 Ball & MJG – Ten Toes Down
Twista – The Perfect Storm
Kurupt – Streetlights
Too Short – Still Blowin'
E40 – Revenue Retrievin': Day Shift
E40- Revenue Retrievin': Night Shift
Bone Thugs-N-Harmony – Uni5: The World's Enemy
David Banner & 9th Wonder – Death Of A Pop Star
Ludacris – Battle Of The Sexes
T.I. – No Mercy
Rick Ross – Teflon Don
Ceschi – The One Man Band Broke Up
Son Of Bazerk – Well Thawed Out
Gorillaz – Plastic Beach
Dessa – A Badly Broken Code
Nicki Minaj – Pink Friday