Back in 1991, it wasn't too easy to be a Hip Hop fan in Glasgow, Scotland.
Just as the music was entering into what is now universally considered to be its most creative era, where I lived though, records were rare, there was no pirate radio this far north, and nobody I knew had MTV.  In addition, the euphoria around Run DMC, PE and NWA had largely dissipated (arguably all three had released their best work by 1991 anyway) and young clubbers, some of them refugees from the early UK rap days, had begun to gravitate towards the emerging rave and warehouse party scene.
But, there were a few diehards, and I was one of them.
I was DJing at the time, but long before Discogs and eBay, I had to head to record stores in London to find out what was fresh. It was in Vinyl Solutions Records in Notting Hill that Tosh, the basement dwelling Hip Hop impresario, said I should grab a copy of 2 vinyl records before they sold out. One was Pete Rock and CL Smooth's All Souled Out EP; the other was Showbiz and AG's Party Groove/Soul Clap EP. Turned out Showbiz and AG were part of a crew, not dissimilar to the Native Tongues Collective, called D.I.T.C. and I was hooked from the outset.
Largely a second-generation crew of Hip Hoppers and producers from the Bronx, they consisted of Diamond D, Lord Finesse, Showbiz and AG, Buckwild, Fat Joe, Big L and OC. Over time others would be loosely associated with them – including Big Pun and Freddie Foxxx, and their self titled label DITC records would release much of their own material with one notable exception the 12" 'Pounds Up' by M.O.P.
Nearly all their releases share a common musical DNA – fat and crisp beats, short, staccato samples that repeat frequently within the verses, and call and response choruses. As for their rhyme skills, they were majestic. I think every one of the crew released an all time classic, and for that, they deserve their place amongst this music's very best.
Diamond D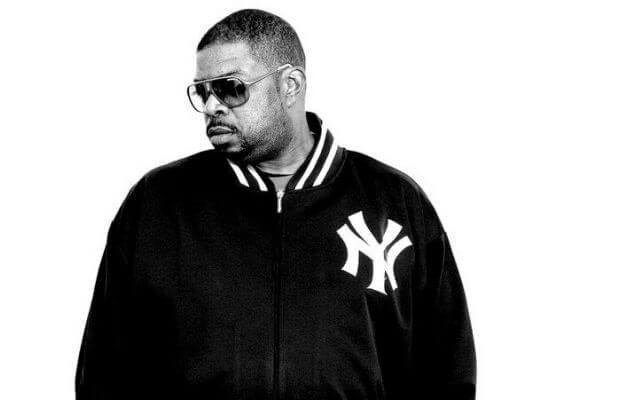 The 'Best Kept Secret' 12" was the second D.I.T.C release I ever bought.  With guns and gang signs all the rage at the time, as Gangster rap bulldozed it's way to the top, and its more righteous NY counterpoint – so called Afro centric rappers – sporting beads and Africa medallions on their covers, I was madly obsessed with this cover photo.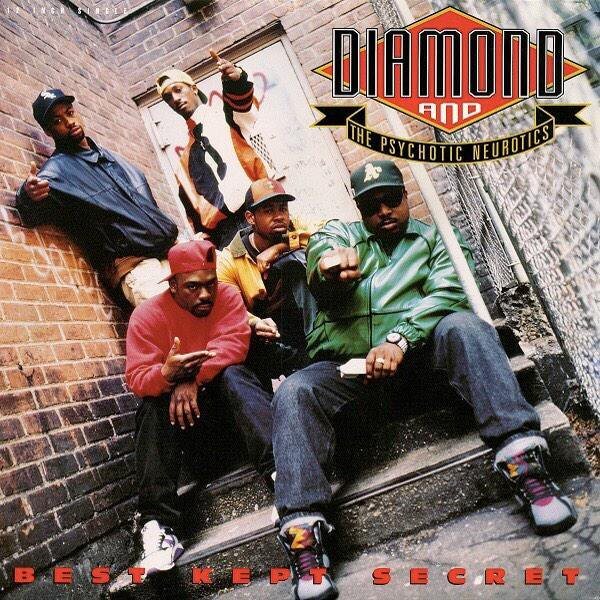 Don't forget, before the Internet record sleeves were like the Rosetta Stones of their day, providing all the most important info you needed to dig a little deeper. Diamond calls himself and his crew Diamond and the Psychotic Neurotics, and there's a nonchalant swagger about the schmutter they all wear, and not one ounce of gold or a gun in sight. I spent years trying to find a vinyl copy of the Blunts, Stunts and Hip Hop album this single came from, but it remained madly elusive, until I eventually found one!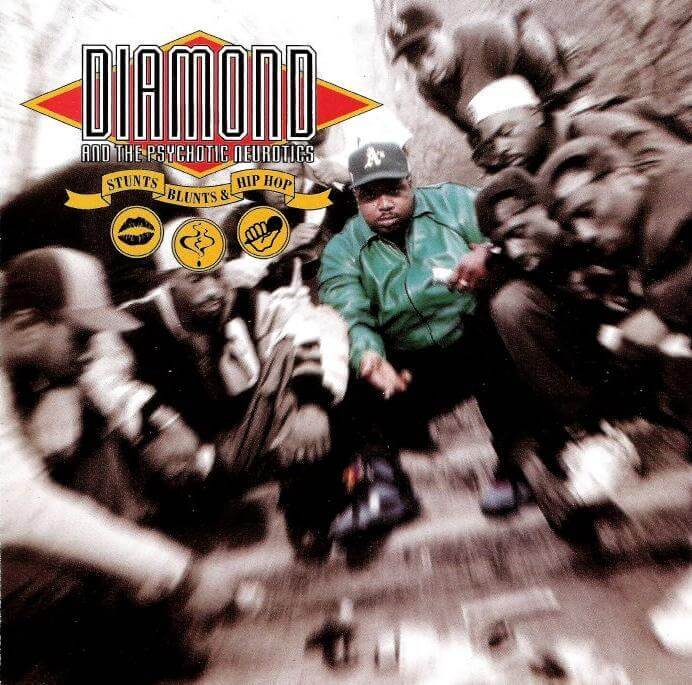 His second LP Hatred, Passions and Infidelity has the monster cut, 'The Hiatus' on it, but this first single is a special part of my collection, in large part because the chorus samples my all time favourite MC, Big Daddy Kane…"rappers try to dis and I crush the mutherfuckers." Take that and like it!
Lord Finesse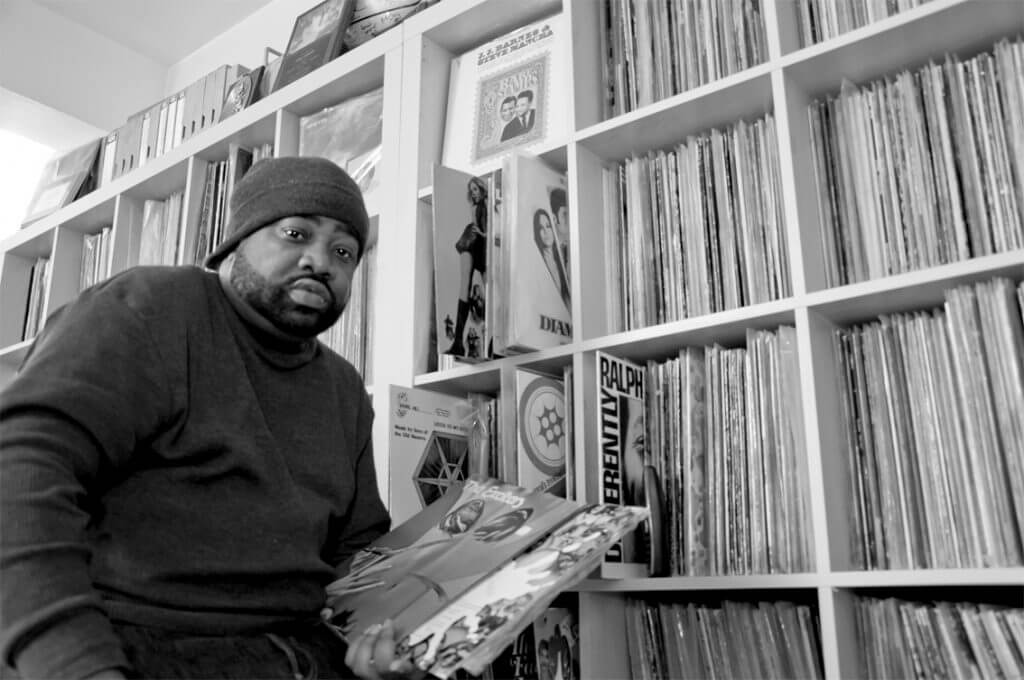 Robert Hall Jr, AKA Lord Finesse, was a battle rapper from the get go, and legend has it that he'd travel all over NY to take on anybody (usually coming out on top too). His debut release alongside his DJ Mike Smooth was Funky Technician on Wild Pitch records, it was aptly named, jammed as it was with tracks that ushered in the DITC blueprint – probably unsurprising, since Diamond and Showbiz have producer credits and AG (then going under the name Andre the Giant) takes a verse on 'Back to Back Rhyming' and 'Keep It Flowing'.
Fast forward a couple of years and Finesse had split from Mike Smooth and also Wild Pitch, releasing his second record Return of the Funky Man on Warner Bros subsidiary Giant/Reprise (bizarrely founded by Frank Sinatra in 1960). Finesse gains his first producer credits on this album, which also features underground legend Percee P.
His final official release was the criminally underrated LP The Awakening, which featured the single 'Hip 2 The Game', but the stand out tracks for me are 'Brainstorm/PSK' featuring KRS One and OC and 'Gameplan'. The copy I have contains a white label of instrumentals too. The other record to track down is the mysteriously packaged From The Crates to the Files – Ltd Edition – double album from Fat Beats records, containing a variety of remixes from his three albums, three previously unreleased songs, as well as material previously unavailable on vinyl.
Showbiz & AG
For me, the two EPs – Party Groove/ Soul Clap and Full Scale and both proper LPs, Runaway Slave, followed up by GoodFellas, are really their best work. AG did release the solo album Dirty Version…with the excellent single 'Rude Awakening' and 'Muddslide' – but don't overlook the DJ Premier produced 'Weed Scented' on side two.
You can dig your way through a variety of solo projects released in the noughties, but to hear their very best, give your ears a treat and check out 'Runaway Slave' with the haunting Malcolm X intro from the album of the same name; 'You Know Now' from GoodFellas and 'Q & A' featuring The Ghetto Dwellas on Full Scale EP.
Fat Joe
There's an odd trajectory to Fat Joe's musical career, going from underground MC to a more mainstream sound, before returning again to his roots more recently. Along the way he had a much published beef with 50 Cent, and a series of run ins with the authorities over assault charges, murders he was said to have witnessed, and a tax evasion case which he served time for.
His number one single 'Lean Back' and the Irv Gotti produced 'What's Luv' aside, check out the following if you want to get the true measure of this Bronx bruiser. 'Flow Joe' his first single, 'The Shit is Real' & 'Bronx Keeps Creating It' from Jealous One's Envy, alongside Nas, Big Pun, Jadikiss and Raekwon on 'John Blaze' from Don Cartegena and finally 'Dat Gangster Shit' from the same LP.
Big L
Adding to a long list of rappers and non-rappers alike gunned down in their prime, Big L only released one album in his short lifetime. Signed to the mighty Columbia records, Lifestylez ov da Poor & Dangerous was given four mics from The Source magazine at the time, declaring it to be "Pure Nineties B-boy theme music."
Containing both 'Put It On' and 'MVP', the album is a haunting reminder of just how far he could have gone in the rap game. A dispute with Columbia saw him leave the label, and alongside his partner Rich King he started Flamboyant Entertainment to create music he said didn't rely on top 40 samples or R & B hooks.
The incredible 'Ebonics' single was the label's first release, documenting and celebrating in some detail the street slang vocabulary known in academic circles as African American Vernacular English. As he was recording his follow up, and allegedly in talks with Roc-a-Fella records about a future contract, he was gunned down in a drive by close to where was brought up. He was 24 years old. The Big Picture was released posthumously, as were three other albums, and contains the Pete Rock produced banger 'Holding It Down'.
A couple of singles worth digging for are 'NY Freestyle' featuring Big L , McGruff, I-Born and CL Smooth on The Union Label and 'We Got This' which contains a live cut called 'Day One 99'.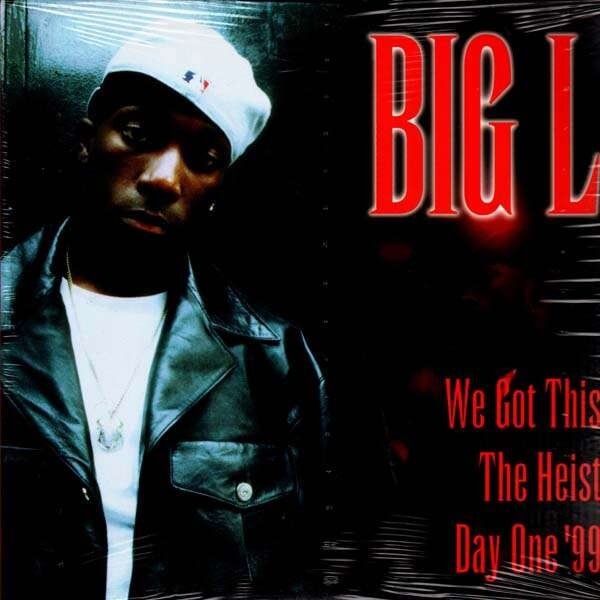 OC
OC's debut, Word…Life is often compared to, but largely overshadowed by Nas' Illmatic, which was released earlier in 1994. Much of it is produced by Buckwild including stand out track and single 'Time's Up', but a relatively unknown DJ Ogee is credited with 'No Main Topic' who would go on to work on his follow up LP Jewelz.
His debut on record is contributing a verse to Organised Konfusion's 'Fudge Pudge' and then he appears on MC Search's 'Back to the Grill', ironically overshadowed by Nas who's remembered for his line about "waving automatic guns at nuns."
In addition to series of solo releases throughout the nineties and into the Double OOs, I liked his work on The Lordz of Brooklyn single containing  'Lake of Fire' as well as the second incarnation of rap super group The Crooklyn Dodgers, whose only single 'Return of the Crooklyn Dodgers' featured in Spike Lee's film Clockers.
Buckwild
Bronx born native Buckwild is widely regarded as one of the most prolific and well-respected producers in the game. In addition to the work he contributed on the above artists, he also has releases of his own, including the rarely discovered but brilliant 2010 LP Nineteen Ninety Now alongside Celph Titled. If that wasn't enough, he's the brains behind Black Rob's smash 'Whoa', Artifacts 'C'mon with the Git Down' and Biggie's 'I Gotta Story to Tell' from Life After Death.  Respect is due.
D.I.T.C.
And finally, what about the releases from the group itself whenever they got together?
Live At Tramps 1 & 2 were released in memory of Big L's death, before they dropped their self titled album on Tommy Boy in 2000 which had the singles 'Thick' and 'Drop it Heavy'. Then, a quarter century after the crew fist started releasing music, after a fall out they decided that fallen amigo Big L would not have wanted them to go  out like that, and so they dropped The Sessions in 2016 – which contained the blazing 'Rock Shyt'.
Relentlessly authentic slices of pure East Coast underground Hip Hop; no rap record collection is complete without some of DITC's finest moments.