Hip Hop-wise the 2010s were off to a very good start – with 2010 and 2011 both being more than decent years in terms of Hip Hop releases. 2012 easily topped the first two years of the 2010s decade, though. In 2012 so many dope projects dropped, that it was a really tough task to limit this list to just 40 albums – about 20 of the albums that ended up in this year's honorable mentions section probably would have made the top 40 lists of the two years preceding 2012 if they had been released a year or two earlier. For this list, we have ranked OUR 40 favorite albums released in 2012. Not included are EP's, compilations, instrumental albums, or mixtapes (otherwise excellent mixtapes such as Joey Bada$$'s 1999, Pro Era's PEEP: The aPROcalypse, and Mickey Factz's Mickey MauSe would have ranked high here). What's YOUR favorite 2012 Hip Hop album?
Also read: Top 150 Hip Hop Albums Of The 2010s
1. Kendrick Lamar – good Kid, M.A.A.D. City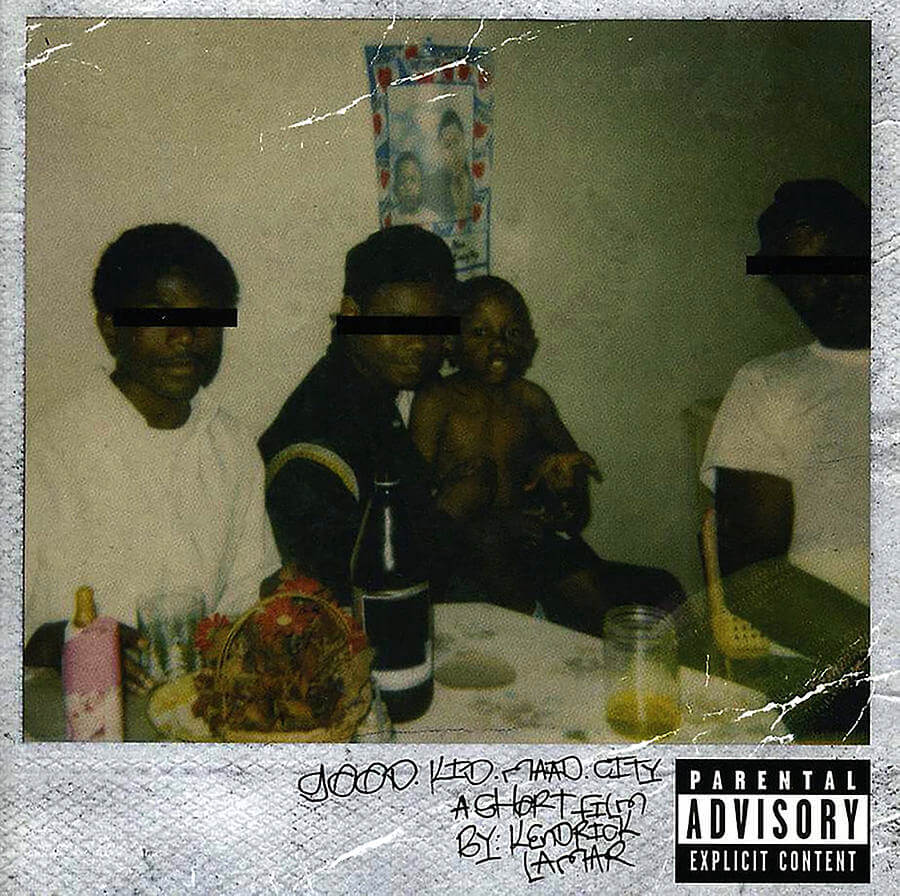 Arguably the biggest release of 2012, Kendrick Lamar's sophomore album – and major-label debut – deserves to be heralded as a modern classic. Billed as a "short film by Kendrick Lamar" on the album cover, GKMC is a concept album that follows the story of Lamar's teenage experiences in the gang- and drug-infested streets of his native Compton.
GKMC is a total experience and not just a collection of songs. A perfect example of a whole that is greater than the sum of its parts. That's not to say the individual songs on the album are lacking in anything – in fact, there are plenty of classic cuts on this one. The singles "Backseat Freestyle" and "Swimming Pools (Drank)" are easy favorites of course, but tracks like "Money Trees", "m.a.a.d. City" (with MC Eith), "Compton" (with Dr. Dre), and the 12-minute epic "Sing About Me, I'm Dying Of Thirst" are awesome too – as is the production of the album from start to finish.
The album cover and the inside sleeve work in harmony with the narrative of the album, which is a great touch. GKMC is a balanced and cohesive piece of work, that needs multiple listens to fully appreciate its intricacies and Kendrick's talent and skill.
Rating: 9.5/10
2. Killer Mike – R.A.P. Music
We love it when everything we value in Hip Hop comes together in one project. Killer Mike's R.A.P. Music (Rebellious African People Music) is such a project, one that fires on all cylinders. Hard-hitting, kick-ass beats for Killer Mike to spit his uncompromising and thought-provoking lyrics over, this is what Hip Hop is all about. R.A.P. Music was an instant classic, reminiscent of the fire and fury early Ice Cube and Public Enemy albums brought – this album has that same sense of intensity and urgency.
Killer Mike was already able to boast a strong discography before the release of R.A.P. Music, but this album is on another level. His synergy with DefJux head-honcho El-P is awesome – something they would continue to prove with the three excellent Run The Jewels albums that would follow this collaboration. Killer Mike's lyrics are raw and unapologetic yet intelligent and socially conscious at the same time – and the ingenious soundscapes provided by El-P only serve to strengthen Killer Mike's diverse lyrical content.
R.A.P. Music was too real to attract big-time mainstream media attention, but it is an important album and a modern classic.
Rating: 9.5/10
3. Ab-Soul - Control System
This is a fantastic album, and one of the best of 2012. Control System does everything well: it has style, versatility, great beat selection, and worthwhile lyrical content – if you can decipher Ab-Soul's often dense and abstract wording. "Track Two", "Bohemian Grove", "Terrorist Threats", "Pineal Gland", "Double Standards", "Mixed Emotions", "Showin' Love", "Beautiful Death" – no shortage of great songs on Control System – but this album is worth the price of admission alone because of the absolute stand-out "The Book Of Soul" – one of the deepest and most emotional Hip Hop songs ever, and one of the best songs of the decade.
"The Book Of Soul" is as much beautiful spoken word poetry as a rap song, this heartbreaking track has to be among the most poignant, personal narratives ever recorded. Ab-Soul tells us about the rare virus (called Steven-Johnson Syndrome) he contracted as a child, which would hinder his vision and cause a skin condition that would render his lips very dark. He relates how this caused much teasing in his adolescent years, but how he found true love anyway – only to see this love ended tragically after a 7-year relationship. "Seven whole years, seven whole years / It was supposed to end with our grandkids / Luckily for me I'm used to being cut short / But I'm such a nice guy, why Lord? / Why Lori? Why'd you have to take her from me? / I guess He needed your angel face for all of heaven to see / Your picture's still on my mirror, and it's so scary / I swear, I still ain't looked at your obituary…"
Control System is Ab-Soul's best album to date.
Rating: 9/10
4. O.C. & Apollo Brown – Trophies
Apollo Brown is one of the best producers in the game today. The number of top-quality projects he has put his stamp on in this decade is amazing. His best work of the 2010s include Gas Mask (with DJ Soko & Journalist 103 as The Left) and Brown Study (with Boog Brown) in 2010, Clouds and Daily Bread (with Hassaan Mackey) in 2011, Dice Game (with Guilty Simpson) in 2012, Ugly Heroes (with Red Pill & Verbal Kent as Ugly Heroes) in 2013, Blasphemy (with Ras Kass) in 2014, Words Paint Pictures (with Rapper Big Pooh) and Grandeur in 2015, Everything in Between (as Ugly Heroes) and The Easy Truth (with Skyzoo) in 2016, Anchovies (with Planet Asia) in 2017, No Question (with Locksmith) and Mona Lisa (with Joell Ortiz) in 2018, and Sincerely, Detroit in 2019.
With Sincerely, Detroit the best Apollo Brown project of the decade is Trophies, his 2012 collaboration with D.I.T.C. legend O.C. O.C. is one of the most slept-on emcees in Hip Hop ever: he had two near-perfect albums in the 1990s with Word… Life (1994) and Jewelz (1997) and he is still going strong as his latest projects Same Moon Same Sun (2017) and A New Dawn (2018) prove. Like on those two massively slept-on albums, on Trophies shows he is an emcee that can easily hold down an album by himself – he doesn't need guests to add flavor or variety. Trophies is 16 tracks of straight to the point Hip Hop; no frills, no gimmicks. There are no guest emcee appearances, no hook singers, no skits, no wasted moments – and despite the album is about one hour long, it never gets boring. The album's entire focus is on beats and rhymes, the result is one of the best neo-boom-bap albums of the decade.
Rating: 9/10
5. billy woods - History WIll Absolve Me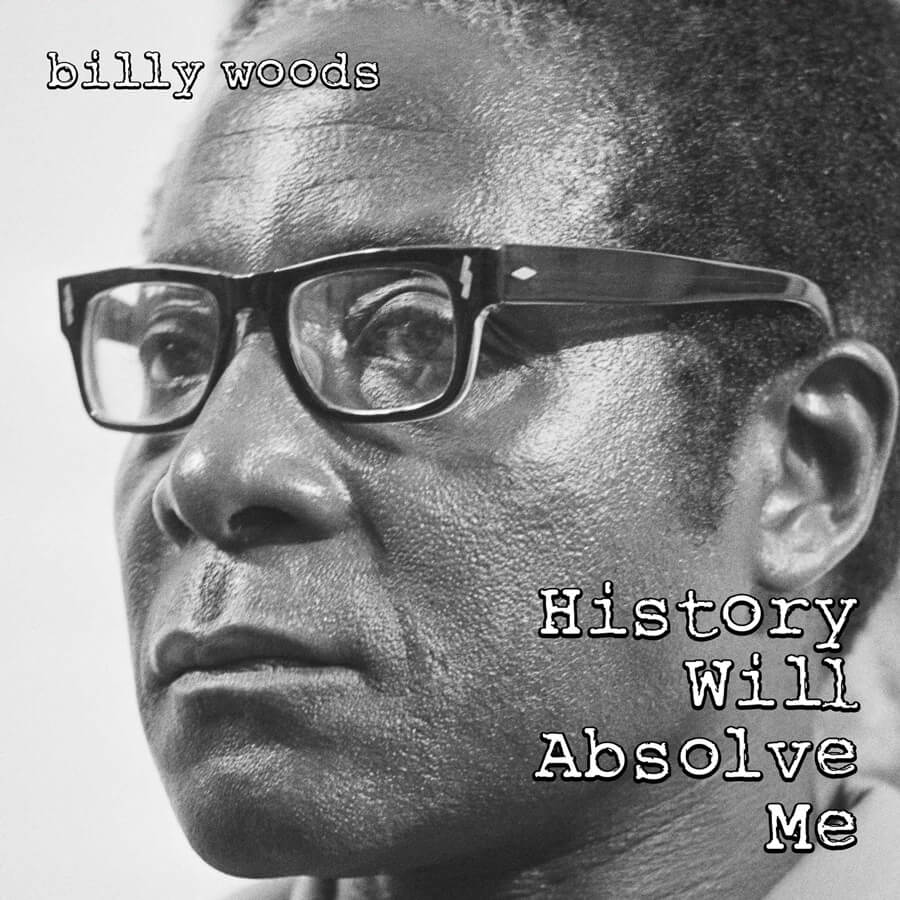 What do you know about billy woods? billy woods was born in Washington, D.C., to a Jamaican mother and a father from Zimbabwe. In 1981, the family moved to Africa, to return to the States after the death of woods' father in 1995. woods' African perspective is evident in his music – giving his music a special edge, sonically and content-wise. The cover of this album has a close-up picture of controversial former Zimbabwe president Robert Mugabe paired with one of Cuba's Fidel Castro's most infamous quotes – an album cover that clearly indicates this is not a bubblegum rap album.
History Will Absolve Me is billy woods' 3rd full-length solo album, and one of his best. Musically this album could have been part of the Def Jux realm with its dusty and experimental sounding musical backdrops. The beats set the perfect stage for woods' staccato flow and thought-provoking lyrics; with his views on subjects as politics, race, sex, and class. History Will Absolve Me is a challenging and intense listening experience, but ultimately extremely rewarding. One of the best albums in 2012, which was sadly ignored upon its release. It is standing the test of time though, so it is never too late to check it out.
Rating 9/10
6. El-P - Cancer 4 Cure
El-P's Cancer 4 Cure, his third solo studio album is bold and powerful, filled with hard beats laced with gloomy synth and electronic elements. El-P has always been a class-A producer, an essential presence in underground Hip Hop in the late 90s, instrumental in keeping real Hip Hop alive when Puffy, Jay-Z, and the mass-production rap factories from Cash Money and No Limit were flooding the market with generic rap fare. El-P has always been pushing creative boundaries and on Cancer 4 Cure its evident he keeps evolving. 2012 was an important year for El-P and Hip Hop: he was responsible for the production of Killer Mike's modern classic R.A.P. Music, and of course for this gem – both albums would prove to be perfect stepping stones to the monumental projects he would go on to create with Killer Mike as Run The Jewels.
Cancer 4 Cure not only showcases El-P ever-evolving production chops but also his refined delivery – his emceeing sounds better than ever, with a good mix of fairly straightforward and denser lyrical content. A few well-placed guest spots from Killer Mike, Mr. Muthaf*ckin' eXquire, Danny Brown (among others) help to round off this triumph. Quality headphones are mandatory for optimal enjoyment.
Rating: 9/10
7. Nas – Life Is Good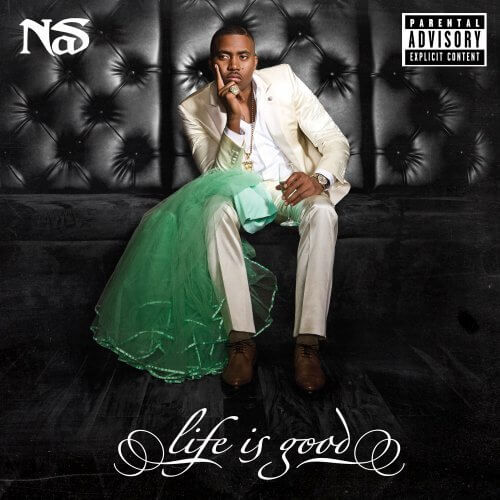 Few discographies in Hip Hop are as polarizing as Nas' is. No one will dispute the fact he has one of the biggest classics in the game ever on his name – Illmatic (1994) – and a couple more that come close to classic status, like It Was Written (1996) and Stillmatic (2001). All of his other albums have been talked down on to some extent. But looking at his catalog there have been only one or two real duds: Nastradamus (1999) and Nasir (2018). Albums like I Am (1999), Street's Disciple (2004), Hip Hop Is Dead (2006), and even Untitled (2008) are much better than a lot of detractors would have you believe. The remaining two of his albums may not be considered classics, but usually receive universal acclaim: God's Son (2002) and Life Is Good (2012).
Life Is Good is Nas' eleventh studio album, and it's a winner – we rank it fifth in Nas' body of work. This a gem of an album, especially for those of us who grew up with Nas and now share his grown-up perspective of the world and life's experiences. Life Is Good is a top-quality album by one of Hip Hop's elite players.
Rating: 9/10
8. Roc Marciano - Reloaded
Reloaded is the second studio album from former U.N. and Flipmode Squad member Roc Marciano. Marciano produced most of the album himself and was assisted on a couple of tracks by The Alchemist, Ray West, Q-Tip, and The Arch Druids. The album features guest contributions by rappers Ka and Knowledge Pirate. In addition to Reloaded, Roc Marciano has released an impressively consistent set of albums this decade – Marcberg (2010),  Marci Beaucou (2013), Rosebudd's Revenge (2017), RR2: The Bitter Dose (2018), Behold A Dark Horse (2018), Kaos (with DJ Muggs, 2018), and Marcielago (2019) – all great, but Reloaded is the best of them all.
Reloaded is this decades' epitome of the mafioso sub-genre pioneered in the mid-90s by legends such as Kool G Rap, Raekwon, Mobb Deep, AZ, and Nas. Ever since the advent of gangsta rap, there have been tons of Hip Hop albums filled with crime talk, but Roc Marciano rises far above all the genericness. Immersive, cinematic storytelling, complemented by atmospheric boom-bap instrumentals – Reloaded is a staple of the subgenre.
Rating: 9/10
9. Rapsody - The Idea Of Beautiful
The Idea Of Beautiful is the debut studio album by North Carolina's Rapsody. The album was released after the critical acclaim of her mixtapes such as Return of the B-Girl (2010), Thank H.E.R. Now (2011) and For Everything (2011); as well as her The Black Mamba EP (2012). The Idea Of Beautiful album includes the production by the members of The Soul Council (9th Wonder, Khrysis, E. Jones, AMP, Eric G., and Ka$h). The album features guest appearances from Big Rube, Raheem DeVaughn, Ab-Soul, Mac Miller, The Cool Kids, Buckshot, Childish Gambino, GQ, Big Remo, Heather Victoria, Rocki Evans, BJ the Chicago Kid, and Nomsa Mazwai.
Rapsody is one of the MVPs of the 2010s – with three near-classic albums and a couple of top-quality EPs on her name. The Idea Of Beautiful sonically continues in the vein of her mixtapes, with the Soul Councils smooth instrumentals gelling perfectly with Rapsody's clever lyrics. As always, Rapsody puts her mind, heart, and soul into her music – and it makes for a timeless gem of an album.
Rating: 8.5/10
10. Sean Price - Mic Tyson
Mic Tyson is the third studio album from Brooklyn-native Sean Price, it was the last album to be released in Price's lifetime before his death on August 8, 2015. Mic Tyson is on par with Sean Price's best releases Monkey Barz (2005) and Jesus Price Superstar (2007), featuring his signature brand of hard-as-nails in-your-face rhymes over production provided by renown boom-bap crafters such as Stu Bangas, The Alchemist, Evidence and 9th Wonder. This album is straight gutter, street bully rap – few have ever done this better than Sean Price did.
Rating 8.5/10
11. Aesop Rock - Skelethon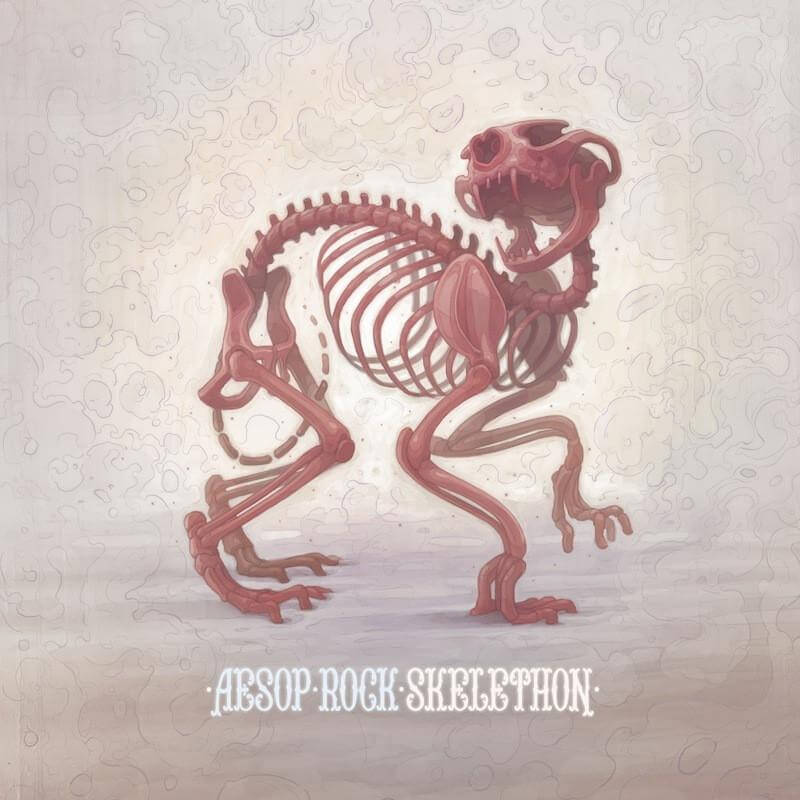 Skelethon is Aesop Rock's sixth solo album, and it's another winner. The album is entirely produced by Aesop Rock himself and features guest appearances by Allyson Baker, Hanni El Khatib, Rob Sonic, Kimya Dawson, Murs, and Blueprint. Skelethon is lyrically and instrumentally dense as befits an Aesop Rock album – "Zero Dark Thirty", "Leisureforce", "Homemade Mummy", "Gopher Guts" are some of the stand-out cuts, bit the whole album bangs. Skelethon is a more than worthy follow-up to the awesome None Shall Pass (2007) and a great lead-up to the even better The Impossible Kid (2016).
Rating 8.5/10
12. Death Grips – The Money Store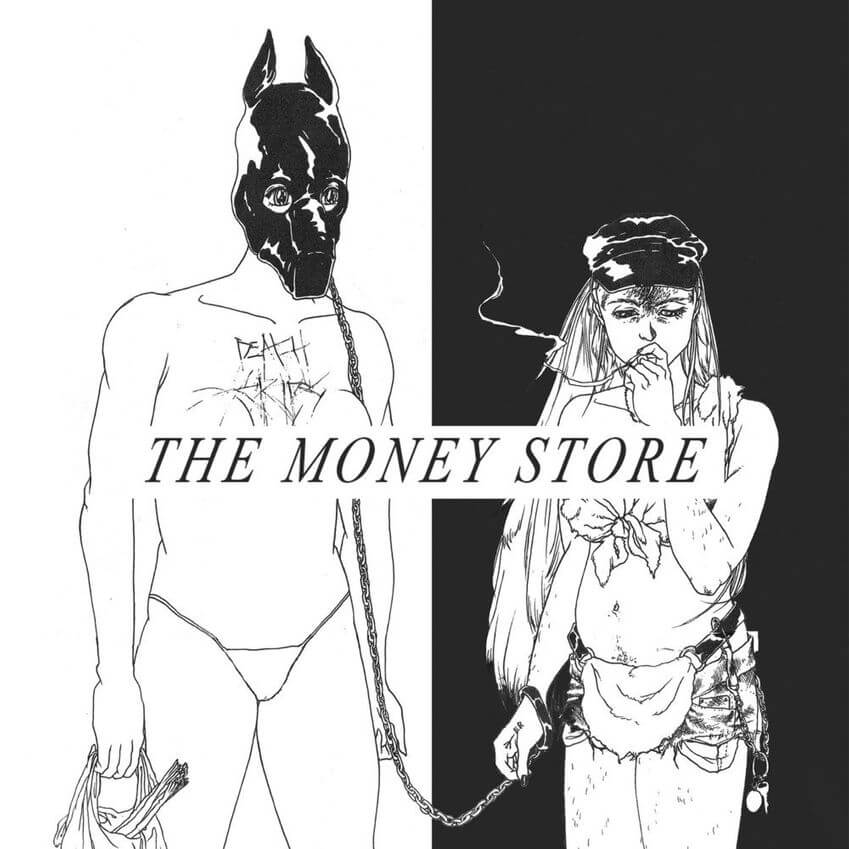 Death Grips is a trio from Sacramento, California, that has created a whole separate niche for itself by pushing the boundaries of Hip Hop – their music may be rooted in Hip Hop, but it is blended with noise, industrial, electro, punk rock, and other alternative elements. The Money Store is Death Grips' 2012 debut studio album, and arguably their best (even if their whole catalog is consistently good).
The Money Store is in-your-face, visceral, abrasing, and alienating, but layered and thought-provoking at the same time – this is an awe-inspiring ride of exquisitely produced experimentation and raw energy. The wall of noise and the gory, horrific lyrical imagery The Money Store unleashes on the listener will not be for everyone – no doubt Death Grips is an acquired taste, but when you allow yourself to be 'gripped' by them their music is amazing.
Rating: 8.5/10
13. Brother Ali – Mourning In America And Dreaming In Color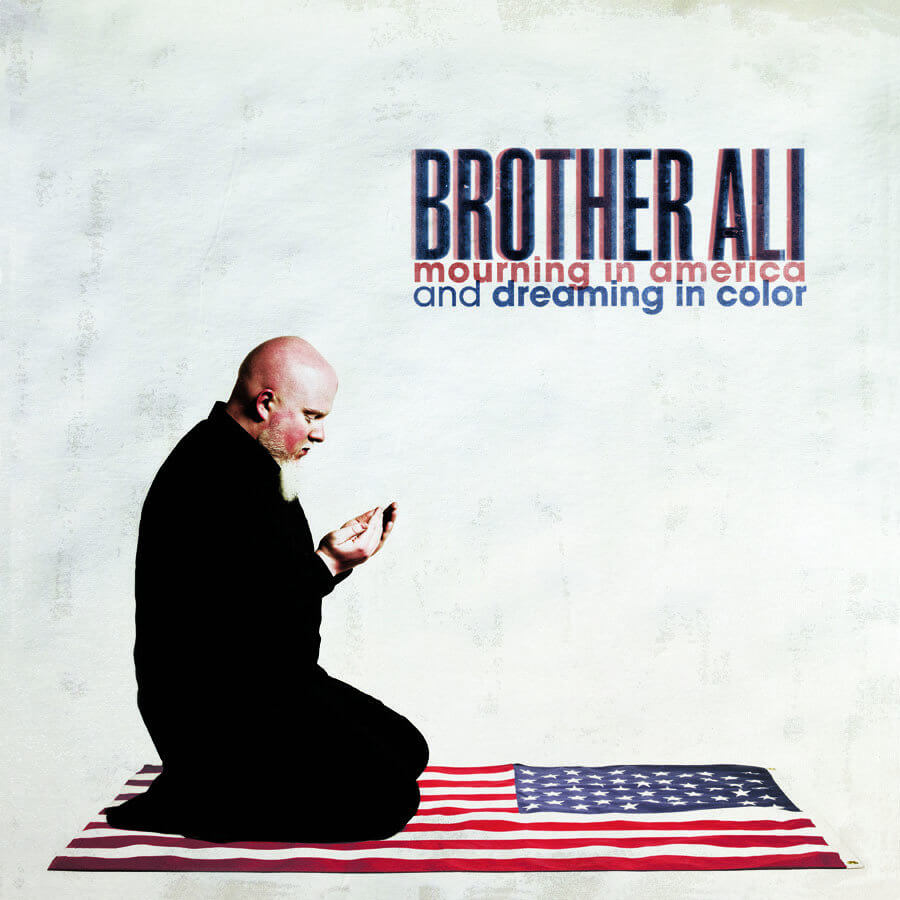 Brother Ali is one of the stalwarts of the lost art of conscious Hip Hop. He has never released a sub-par album, his discography is one of the strongest and most consistent in Hip Hop, and Mourning In America And Dreaming In Color is another jewel in his crown. Although Ali did most of his very best work with Atmosphere's Ant on the boards, Jake One is a more than competent producer as well, providing subdued soundscapes here for Ali's lyrics to shine. Ali comes with the same politically and spiritually conscious fire that he's known for. Lots of standouts, cuts like the heartfelt " All You Need" and especially "My Beloved" are classic Brother Ali, as are songs like "Letter To My Countrymen", "Mourning In America" and "Only Life I Know".
Rating: 8.5/10
14. Big K.R.I.T. – Live From The Underground
Big K.R.I.T.'s official debut album Live From The Underground was a highly anticipated release after his mixtapes had created a big buzz surrounding his name. It can be argued that some of his mixtapes were better than this album, and K.R.I.T.'s next two albums would improve on Live From The Underground (let's forget about 2019's disappointing K.R.I.T. Iz Here) – but Live… is a more than a solid album. K.R.I.T. stayed true to the sound of his mixtape days and didn't overly pander to the mainstream. Big K.R.I.T. is one of this generation's heavy hitters, and this album marked the start of an epic three-album run for Big K.R.I.T. and Southern Hip Hop.
Rating: 8/10
15. Oddisee – People Hear What They Wanna Hear
This is another great album by one of Hip Hop's MVP's of the 2010s. Even if he would go on to create even better albums than this one with Tangible Dream (2013) and The Good Fight (2015), his full-length solo-debut (after a string of EPs and the excellent In The Ruff (2009) as part of Diamond District), People Hear What They See is top-quality as well. Oddisee always produces the kind of soulful beats you FEEL, and his lyrics and flow are on par.
Rating: 8/10
16. Lil Ugly Mane – Mista Thug Isolation
Lil Ugly Mane is one of the many aliases of Richmond, Virginia's producer/rapper Travis Miller. Not familiar with Lil Ugly Mane? Then it is perfectly understandable if you would dismiss this album out right – rappers with 'Lil' in their names usually suck, the album's title promises generic dumbness, and the cover art for Mista Thug Isolation is awful (there are different versions around – all bad).
But.
The surface has to be scratched to see what's going on and what Travis Miller set out to do here. The cover art obviously is a play on the terrible aesthetics used to market the bland rap drivel that used to come out of the No Limit and Cash Money rap factories, as is the album's title. The Lil Ugly Mane stage name can be seen as a stab at all the other 'Lil' rappers and other gangsta rap/trap artists – who all drop the same kind of generic dumbass projects, talking about the exact same things time and time again: bitches, hoes, money, cars, drugs, guns, murder, etc. Lil Ugly Mane does the same here, but he makes a caricature of it – so to think Lil Ugly Mane is just one of the many trap clones definitely would be wrong, even if first glances would suggest him to be exactly that.
What Lil Ugly Mane does is taking the gangsta rap and trap-trappings and turn them on their head. There is a thin line between silliness and dark comedy, but Lil Ugly Mane nails staying on the right side of that line throughout this album. Through Lil Ugly Mane's over-the-top lyrical imagery it's clear he doesn't take himself all too seriously, cleverly mocking all those empty boastful rappers who do and who start to believe they are the persona they invented.
Mista Thug Isolation is produced by Shawn Kemp, another Travis Miller alias, and the instrumentals he crafted are great – a flawlessly executed blend of fat 90s-centric Memphis beats, horror-core eeriness, and psychedelic and jazzy vibes. The beats serve as the perfect backdrop for Miller's lyrical tongue-in-cheek humor and biting irony. Mista Thug Isolation is a defining underground cult-classic, an album that will undoubtedly stand the test the time.
Rating: 8/10
17. Purpose & Confidence – Purpose Of Confidence
Confidence is a producer from Boston, whose cooperation with emcee Rashad lead to one of the best (and most slept on) albums of the decade: The Element Of Surprise in 2011. In 2012 Confidence hooked up with Purpose ( founding member of the group Tragic Allies) to create the straightforwardly titled Purpose & Confidence.
This is another refreshing album that brings the listener back to the 1990s with bass-heavy boom-bap drum lines and some good old scratching. The total production is handled by Confidence, who delivers nicely chopped beats and breaks with well-placed samples and scratches, reminiscent of DJ Premier. Purpose comes with a nice throwback flow and lyrics worth listening too. Maybe not quite as nice as Confidence's album with Rashad but Purpose & Confidence still holds its own.
Rating: 8/10
18. ScHoolboy Q - Habits & Contradictions
Habits & Contradictions is the second studio album by TDE's ScHoolboy Q and signifies a firm step ahead compared to his merely OK debut outing Setbacks (2011). Habits & Contradictions marks the start of a great three-album run for ScHoolboy Q. This album somehow feels as Q's 'real' debut album. Habits & Contradictions did what Section.80 (2011) and Control System (2012) did for Kendrick Lamar and Ab-Soul respectively – it established ScHoolboy Q as one of TDE's big dogs. While not revolutionary or anything, the instrumentals and lyrical content on this album are just different enough from the standard fare to remain interesting, and while not quite as good as Q's albums – Oxymoron (2014) and Blank Face LP (2016) – that would follow this one, Habits & Contradictions definitely is a keeper.
Rating 8/10
19. Skyzoo – A Dream Deferred
Rating: 7.5/10
20. Apollo Brown & Guilty Simpson – Dice Game
Rating: 7.5/10
21. Pacewon & Mr. Green – The Only Number That Matters Is Won
Rating: 7.5/10
22. Oh No – Ohnomite
Rating: 7.5/10
23. Dark Time Sunshine – ANX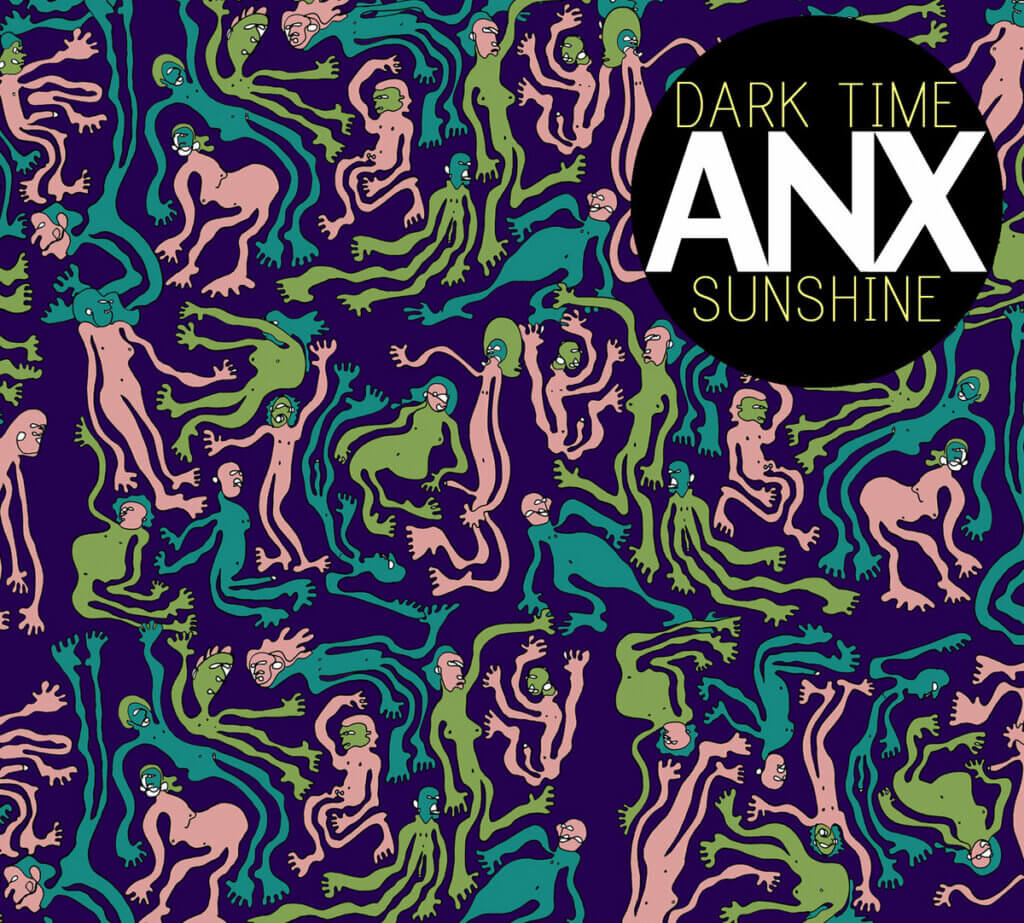 Seattle-based alternative Hip Hop duo Dark Time Sunshine – rapper Onry Ozzborn and producer Zavala – brought a breath of fresh air to 2012 Hip Hop with ANX, their second collaborative album. Lots of deeply layered beats and drum breaks laced with synths and electronic sound effects on ANX, all of it complemented by Onry Ozzborn's mix of abstract lyrical imagery and deeply personal accounts, plus guest spots of other left-field Hip Hop greats such as Aesop Rock, POS, and Busdriver  – this album is not a straightforward or an easy listen. ANX will not be for everybody, but those with a taste for something different once in a while will no doubt appreciate this Dark Time Sunshine project.
Rating: 7.5/10
24. Reks – Straight, No Chaser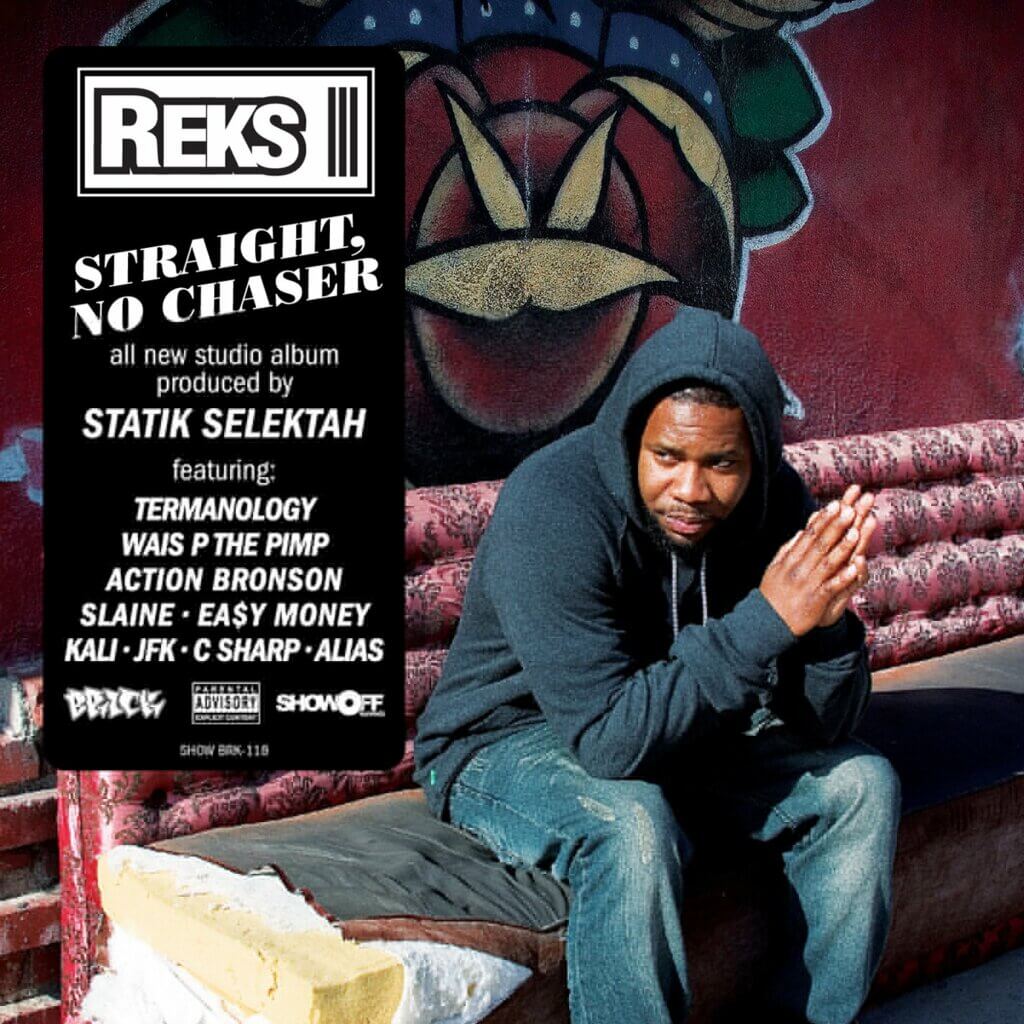 Rating: 7.5/10
25. Large Professor – Professor @ Large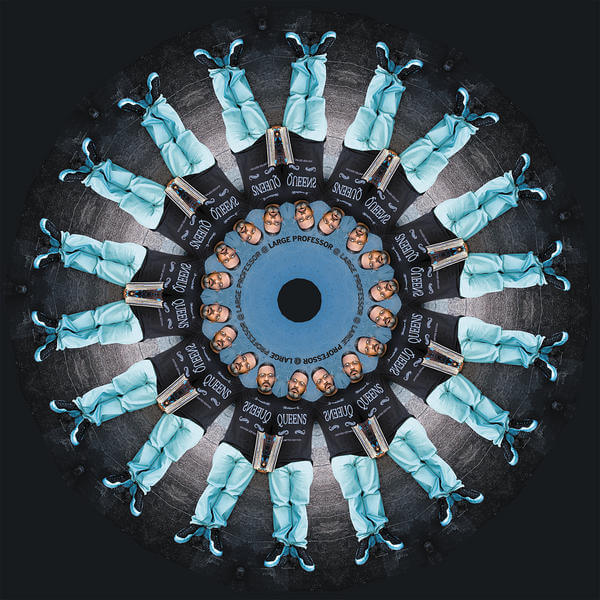 Rating: 7.5/10
26. Constant Deviants – Diamond
Rating: 7.5/10
27. Evitan – Speed Of Life
As everybody knows the Native Tongues are responsible for some of the very best albums in Hip Hop history. This album has a Native Tongues stamp, as it is a quarter A Tribe Called Quest and half Black Sheep – Evitan is a duo consisting of Tribe Called Quest's Jarobi and Black Sheep's Dres. Evitan is Native spelled backward, so there's the explanation for the name the duo chose to operate under. Dres' skills as an emcee have never been in doubt, but most of us never knew what Jarobi is capable of on the mic. On Speed Of Life, he proves he has serious skills and bounce as a rapper. Smooth beats and great rhymes – also by guests like Rah Digga, Craig G, Sadat X, Havoc, Punchline, and others – this is a well-rounded Hip Hop album that deserves more recognition than it got.
Rating: 7.5/10
28. Murs & 9th Wonder – The Final Adventure
Rating: 7/10
29. Gensu Dean – Lo​-​Fi Fingahz
Rating: 7/10
30. Vinnie Paz – God Of The Serengeti
Rating: 7/10
31. Homeboy Sandman – First Of A Living Breed
Over the years Homeboy Sandman has put together a strong catalog filled with a potent mix of fun and thought-provoking content, delivered in an instantly recognizable flow, and backed by often unconventional musical choices. First Of A Living Breed is one of Homeboy Sandman's best albums – musically diverse with glitchy and sound-effect heavy beats and with rhymes worth listening to. "Rain", "Whatchu Want From Me?", "4 Corners", "Illuminati", "Couple Bars", "Mine All Mine", "The Ancient", and especially "Not Really" all are dope Homeboy Sandman joints, confirming his status as one the freshest and most original voices in modern-day Hip Hop.
Rating: 7/10
32. Styles Of Beyond – Reseda Beach
Rating: 7/10
33. DJ Premier & Bumpy Knuckles – KoleXXXion
Kolexxxion is a collaborative album by Premier and NYC veteran emcee Bumpy Knuckles (a.k.a. Freddie Foxxx). Most of the beats on the album (all produced by DJ Premier except "Word Iz Bond" which was produced by Bumpy Knuckles) are beats that were rejected by other artists, such as the instrumental to "B.A.P. (Bumpy And Premier)", which was originally intended for Jay-Z's 2009 album The Blueprint 3, but by the time DJ Premier had sent it to him, it was too late for the beat to make the cut for the album), and "wEaRe aT WaR" (rejected by Immortal Technique). Other beats were rejected for projects by artists like Busta Rhymes, Kanye West, Jadakiss, and Fat Joe.
Even if some of these beats are Preemo leftovers, the resulting album is pure, hard-hitting boom-bap Hip Hop – easily on par with anything else released in 2012. Kolexxxion is another example of how soundscapes created by DJ Premier can elevate a project to that higher level, helped here with Bumpy Knuckles' prodigious mic skills, and guest spots from Flavor Flav ("Shake The Room") and Nas ("Turn Up The Mics").
Rating: 7/10
34. Substantial – Home Is Where the Art Is
Rating: 7/10
35. Gangrene – Vodka & Ayahuasca
Rating: 7/10
36. Masta Ace & MF DOOM – MA_DOOM: Son of Yvonne
MA Doom: Son Of Yvonne is another concept album, this one dedicated to Yvonne – Masta Ace's late mother. Most of the album focuses on Masta Ace's formative years. MA Doom: Son Of Yvonne is sometimes billed as a collaborative album from Masta Ace and MF DOOM, but it really isn't: on MA Doom: Son Of Yvonne Masta Ace raps over existing MF DOOM beats taken from DOOM's old Special Herbs albums, a series of instrumental projects he released in the first half of the aughts under the name Metal Fingers. MF DOOM shows up for one verse though, on "Think I Am" next to Masta Ace and the iconic Big Daddy Kane.
"Think I Am" is one of the stand-outs, alongside tracks such as "Son Of Yvonne" (one of the best and most recognizable MF DOOM beats on the album), "Me and My Gang", "Home Sweet Home" and "I Did It". MA Doom: Son Of Yvonne is a warm and well-rounded album, underrated in Masta Ace's catalog.
Rating: 7/10
37. Ka – Grief Pedigree
Rating: 7/10
38. Public Enemy – Most Of My Heroes Still Don't Appear On No Stamp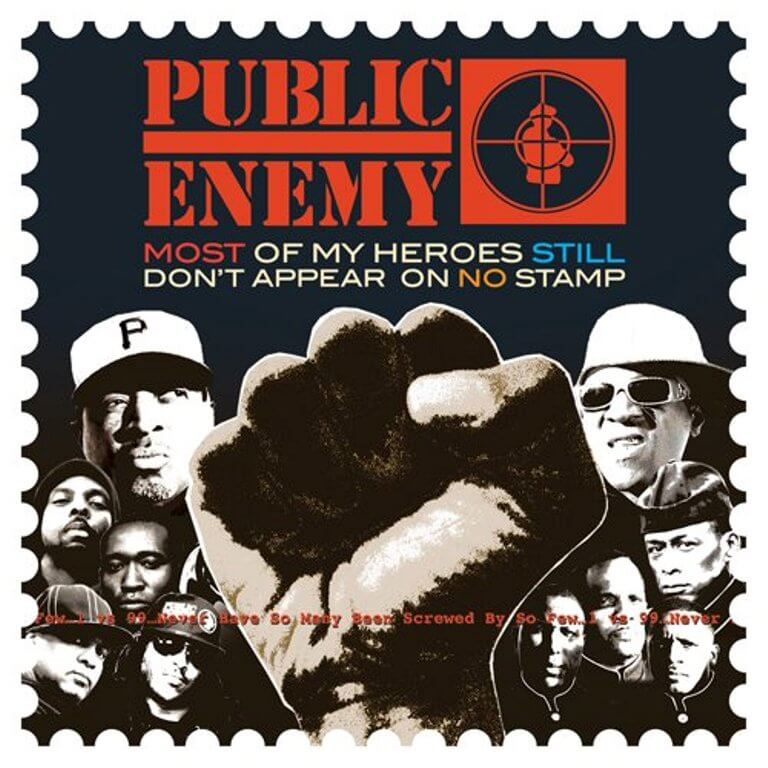 Rating: 7/10
39. Chino XL – Ricanstruction: The Black Rosary
This behemoth of an album inevitably has some flaws in the well over 2 hours of its running time, but there is too much to enjoy here to ignore  Ricanstruction: The Black Rosary. Like on earlier projects, Chino XL's beat selection isn't always optimal – all producers here have created better beats before. The beats on Ricanstruction: The Black Rosary are kind of bland here and there, which can be a problem especially taking into account the extreme length of the album. But this album is all about BARS. Chino XL is a lyrical beast, and Ricanstruction: The Black Rosary is a masterclass in lyricism.
Rating: 7/10
40. KRS-One – The BDP Album
With The BDP Album KRS-One once again effortlessly proves that he still is way ahead of most other rappers in the game, even after 25+ years as a recording artist. Musically, The BDP Album is somewhat of a return to KRS' early days, with vintage boom-bap beats provided by KRS-One himself and his brother Kenny Parker. Lyrically, The BDP Album is on point too. Just listen to "Tote Gunz", "All Day", "Forever", "The Solution" and "Cypher Remix" to know in 2012 KRS-One is still relevant.
Rating: 7/10
Honorable Mentions
Public Enemy – The Evil Empire Of Everything
Open Mike Eagle – 4NML HSPTL
Beneficence – Concrete Soul
Epidemic – Monochrome Skies
The Coup – Sorry To Bother You
Showbiz & AG – Mugshot Music
I Self Devine – The Sound of Low-Class Amerika
Ghostface Killah & Sheek Louch – Wu-Block
P.O.S – We Don't Even Live Here
E-40 & Too $hort – History: Function Music
The Game – Jesus Piece
DJ Q-fingaz – Qllection
DJ Low Cut – NY Minute
JP Beats – The Warning
Typical Cats – 3
Wrecking Crew – Wu-Tang Pulp
La Coka Nostra – Masters Of The Dark Arts
Verbal Harassment – Graffiti On The Wall
Craig G – Ramblings Of An Angry Old Man
Chiddy Bang – Breakfast
MHz – MHz Legacy
Guy Grams – Street Intellect
D Strong – Rise And Shoot
Stu Bangas & Vanderslice – Diggaz With Attitude
Kyo Itachi & Ruste Juxx – Hardbodie Hip Hop
Bumpy Knuckles & Statik Selektah – Ambition
First Serve – First Serve
Illus – Family First
Awar – The Laws Of Nature
V-Zilla – Interview With A Monster
Stik Figa – As Himself
Snowgoons – Snowgoons Dynasty
9th Wonder & Buckshot – The Solution
Planet Asia – Black Belt Theatre
Illa Ghee – Angeldust & Waffles
Archetype – Red Wedding
The Alchemist – Russian Roulette
Gift of Gab – The Next Logical Progression
Lil Fame & Termanology – Fizzyology
Lushlife – Plateau Vision
Reap n Chillow – Ny2be
Copywrite – God Save The King
Blown Celeb – 1000 Screaming Kamikaze's
Sole – A Ruthless Criticism Of Everything Existing
Murs x Fashawn – This Generation
Chris Keys & Oh No – Ashes
Masta Killa – Selling My Soul
Robust – Fillin In The Potholes
Small Professor – Gigantic, Vol. 1
Blak Madeen – Divine Power Culture
Meyhem Lauren – Mandatory Brunch Meetings
Wordsworth – The Photo Album
Punchline & DJ SoulClap – Underground Superstars
Quartermaine – Quarter Life Crisis
MaLLy & The Sundance Kid – The Last Great…
JJ DOOM – Key To The Kuffs
Actual Proof – Black Boy Radio
Melanin 9 – Magna Carta
Journalist 103 – Reporting Live
Blacastan – Master Builder Part II
Aarophat – Invictus
Clear Soul Forces – Detroit Revolution(s)
One Be Lo Starring as Rahlo – K.I.C.K. P.U.S.H.
Young Zee & Mr. Green – One Crazy Weekend
Blu & Exile – Give Me My Flowers While I Can Still Smell Them
Sadat X – Love, Hell Or Right
Juan Deuce – No Sweat
Statik Selektah & Termanology – 2012
Xzibit- Napalm
Lecrae – Gravity
Moka Only & Ayatollah – Bridges
MOEdavey & Melodious Mike – Beauty Joints
Quakers – Quakers
¡Mayday! – Take Me To Your Leader
Obie Trice – Bottoms Up
Freeway – Diamond In The Ruff
Slaughterhouse – welcome to: OUR HOUSE
Krizz Kaliko – Kickin & Screamin
K-Rino – 80 Minute Eternity
K-Rino – Deeper Elevation
Beast 1333 – Space Age Slaves
Prozak – Paranormal
Big Shug – I. M. 4-Eva
Wildcard – The Odyssey
Spoek Mathambo – Father Creeper
Sean Born – Behind The Scale
Frank Nitt – Stadium Music
Big Boi – Vicious Lies & Dangerous Rumors
Curren$y – The Stoned Immaculate
Main Attrakionz – Bossalinis & Fooliyones
Saigon – The Greatest Story Never Told 2: Bread and Circuses
Lupe Fiasco – Food & Liquor II: The Great American Rap Album Pt. 1
Pat Maine – Doomsday Charades
Pac Div – GMB
Psych Ward – Street Slime
Death Grips – No Love Deep Web
T.I. – Trouble Man: Heavy Is The Head
E40 – The Block Brochure: Welcome to the Soil 1
E40 – The Block Brochure: Welcome to the Soil 2
E40 – The Block Brochure: Welcome to the Soil 3
Macklemore & Ryan Lewis – The Heist
Madchild – Dope Sick
Swamp Thing – Creature Feature
Propo'88 & BlabberMouf – From The Top Of The Stack
Cityreal & Wes Mackey – Good Morning Blues
Plan B – Ill Manors
Verb T – Morning Process
Ramson Badbonez – Bad Influence
Hus – Love Mellow LP
Jam Baxter – The Gruesome Features
Maundz – Zero
Professor P & DJ Akilles – The Realism