A lot of solid Hip Hop releases across the board in 2007, and a couple of albums that will eventually be considered classics. Don't forget to check out the Honorable Mentions, there were a lot of albums that could have made the best 40 that had to be relegated to the HM section. For this list, we have ranked our 40 favorite albums of the year. Not included are EP's, mixtapes, compilations, and instrumental albums.
Also read: Top 150 Hip Hop Albums Of The 2000s
1. Brother Ali – The Undisputed Truth
The Undisputed Truth is the best Hip Hop album released in 2007. Powerful, political, and personal: activist Brother Ali shows himself in a song like "Truth Is", the biting political commentator in the classic "Uncle Sam Goddamn" and "Letter From The Government", and the vulnerable family man comes out in the bitter letter to his ex-wife "Walking Away" and one to his son "Faheem". Great messaging, intricate lyricism, beautiful guitar-driven bluesy rhythms crafted by Ant – and not one miss in the tracklist: The Undisputed Truth is a classic.
Rating: 9/10
2. Blu & Exile – Below The Heavens
Record sales don't make an album a classic. A classic album is timeless, one that will still sound good decades from the date of its release. A classic album can be played again and again, without having to skip tracks.
Blu & Exile's Below The Heavens is such an album. Consistent quality throughout – Exile's soulful production is perfectly complemented by Blu's introspective and intelligent lyrics. The album was well-received by Hip Hop heads and critically acclaimed, but it never got the sales or mainstream attention it deserved. This is real Hip Hop and an underground classic.
Rating: 9/10
3. Aesop Rock – None Shall Pass
Aesop Rock's best album? One of his best for sure. The album features production by Blockhead, El-P, Rob Sonic, and Aesop Rock himself – so there need be no doubt about the quality of the soundscapes. A frontrunner in the 'alternative' Hip Hop wave instrumental in saving Hip Hop around the turn of the millennium, Aesop Rock may be best known to most because of his left-field kind of production. People often overlook his lyrical abilities, though. Aesop Rock is underrated as an emcee – each track on this album is a carefully created gem of lyrical genius. None Shall Pass is the epitome of Aesop Rock's creativity and progressiveness.
Rating: 8.5/10
4. Percee P – Perseverance
Percee P is a criminally underrated emcee. One of the best lyricists in the game, ever. Active in the Hip Hop game since the 1980s – and always stealing the show as a guest emcee on other people's albums – Perseverance, his official solo debut album came out as late as 2007. If he could have gotten himself released in the early 90s, no doubt he would be widely recognized now as one of the all-time greats. As it is, this album may have come too late – in a time when Hip Hop was being watered down and dumbed down for near on a decade already and quality Hip Hop like this was not promoted anymore by the big money people.
This is a real Hip Hop album, that should have a place in any real heads collection. Superior lyrical skill, astute lyrics, and produced by one of the best producers in the game: Madlib. It has Madlib's signature sound; a bit modern & experimental at times, but still with enough of an 'old-school' feel to them to match Percee P's lyrics.
The album has a couple of guest spots – Guilty Simpson, Vinnie Paz, Diamond D, Prince Po, Aesop Rock – all quality emcees, but Percee P outshines them all effortlessly. The aptly titled Perseverance is a testament to Percee P's career and you need to go check out this album.
Rating: 8.5/10
5. Pharoahe Monch – Desire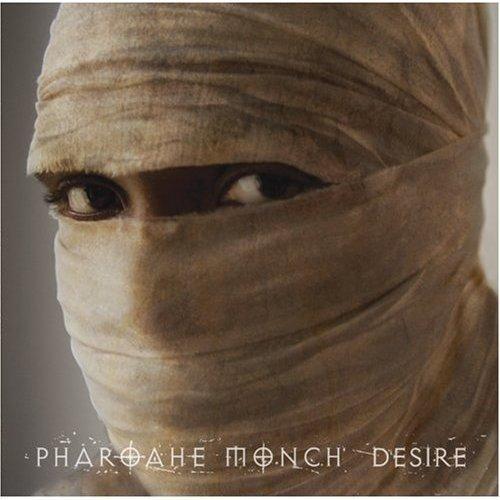 Desire is the second solo album from Pharoahe Monch, released eight years (!) after his critically acclaimed solo debut, Internal Affairs. Where some artists seem to favor quantity over quality when it comes to their output (we're looking at you Kool Keith), in the case of Pharoahe Monch it clearly is the other way around. Eight years is a long wait for a follow-up, but Desire was worth the wait. The album offers hard-hitting boom-bap beats with Pharoahe Monch exercising his insane flow with extreme precision and style. Lyrically complex, but thoroughly enjoyable, Desire is one of those albums that is not be missed by those who are into Hip Hop for grown-ups.
Rating: 8.5/10
8. Lupe Fiasco – The Cool
Lupe Fiasco's debut, Food & Liquor (2006), was among the most revered debuts in any era of Hip Hop. Could he redo that acclaim with his sophomore album, The Cool? Damn sure. This album practically served as an unofficial sequel to Food & Liquor (the official sequel, Food & Liquor II: The Great American Rap Album (2012), didn't quite meet those expectations). Powerful cuts like "The Coolest", "Gold Watch" and "Hip Hop Saved My Life" are exhibits of how intelligent and well-read Lupe Fiasco is. Easily comparable to his classic debut in terms of quality, this album is one of 2007's best releases.
Rating: 8.5/10
7. Kanye West – Graduation
Completing the trilogy subjecting around a school theme, Kanye dropped another dope album with Graduation. Combining the best of The College Dropout (2004) and Late Registration (2005), Graduation saw him reaching back into his backpack and bringing good old soulful Hip Hop. With excellent cuts such as "Stronger", "Champion", and "Everything I Am", Kanye knocked it out the park once again, making his classic record streak three-for-three.
Rating: 8.5/10
8. Cunninlynguists – Dirty Acres
Much like People Under The Stairs, Cunninlynguists is another one of those crews that have succeeded in putting together an amazingly consistent body of work over the years. Stylistically different from their previous albums –  Dirty Acres is the album that sonically and lyrically showcases Cunninlynguists' Down South heritage most of all their albums – and not a classic like its predecessor A Piece Of Strange (2006), this album nevertheless is dope as hell.
Rating: 8.5/10
9. Talib Kweli – Eardrum
Talib Kweli's best albums are two collaboration efforts: Mos Def & Talib Kweli Are Black Star (1998) with Mos Def as Black Star and Train Of Thought (2000) with Hi-Tek as Reflection Eternal. None of his solo-albums ever reached the same level of classic-ness as those two absolute Hip Hop monuments, but Eardrum comes close enough. Arguably Talib Kweli's best album, Eardrum could have been even better if it had been a bit tighter – at 20 tracks and 80 minutes the album is a bit too long for its own good – but that said, it's hard to say which tracks should have been left off. The album feels consistent throughout, filled with Talib's intelligent lyrics and with catchy hooks and dope beats to accompany them.
Rating: 8.5/10
10. Y Society – Travel At Your Own Pace
Damu the Fudgmunk teamed up with rapper Insight as Y Society for 2007's Travel At Your Own Pace. The beats on this album are simply fantastic. Smooth, crisp, sample-driven, and jazzy – they offer an intense feeling of nostalgia. Insight's rhymes are intelligent and insightful, pairing perfectly with Damu The Fudgemunk's distinguished sounding beats. Travel At Your Own Pace is excellent, but sadly slept-on.
Rating: 8.5/10
11. Senim Silla – The Name, The Motto, The Outcome
Senim Silla is 1/2 of Binary Star, the duo he formed with the equally unsung One Be Lo. The Name, The Motto, The Outcome is his first (and only) solo album and another hidden 2007 treasure. The Name, The Motto, The Outcome is deep, layered, and complex – both lyrically and musically  – and not an easy album to get into maybe, but one that amply rewards those who are willing and able to invest the time and attention this gem deserves.
Rating: 8.5/10
12. El-P – I'll Sleep When You're Dead
El-P's second solo album, and another dope one. As always, El Producto brings that innovative, deeply layered, sonically dense flavor – never that run-off-the-mill rap music: left-field Hip Hop at its finest. Standout tracks include 'Habeas Corpses" (feat. Cage), "EMG", "Run The Numbers" (feat. Aesop Rock), "Tasmanian Pain Coaster", "Up All Night" (feat. Mr. Lif) and "Drive" – but this a solid and consistent listen from beginning to end.
Rating: 8.5/10
13. Common – Finding Forever
After his OK debut album Can I Borrow A Dollar (1992), Chicago's Common dropped three classics back-to-back: Resurrection (1994), One Day It'll All Make Sense (1997), and Like Water For Chocolate (2000). After that came the highly experimental Electric Circus (2002) – a hate it or love it kind of album, and certainly an odd duck in Common's otherwise amazingly consistent discography (not counting Univeral Mind Control (2008), which is his weakest album if you ask us).
Anyway, after the for most people disappointing Electric Circus, Common came back incredibly strong with Be (2005), for us the best album of his career and one of the best of this decade. The question was if Be's follow up could be as strong as its predecessor – almost impossible of course. Even if Finding Forever does not quite reach Be's level of near-perfection,  it is an excellent album in its own right. The Bilal-assisted "U, Black Maybe" is the absolute highlight of the album, but like Be the whole album is as tight and consistent as you'd expect from Common, once again with assistance from Kanye West on most tracks.
Rating: 8/10
14. Evidence – The Weatherman LP
The Weatherman LP is the first solo album by Dilated Peoples emcee Evidence. At 70 minutes, this is a long album – but little if any time is wasted. With guest appearances from Phonte, Planet Asia, Rapper Big Pooh, Slug (and others), scratches by DJ Revolution and Evidence's bandmate in Dilated Peoples DJ Babu, and production by Evidence himself with Babu and others like Sid Roams, The Alchemist, DJ Khalil and Jake One, pure Hip Hop is practically guaranteed. Evidence 'slow-flow' style of rapping may not appeal to everybody and he may not be the best emcee you have ever heard – but he doesn't need to be. This album is dope as f and one of the best to ever emerge out of the Dilated Peoples camp.
Rating: 8/10
15. UGK – Underground Kingz
Known for being one of the pioneering acts to emerge from Texas, UGK saw their biggest commercial success with this album – their last one released during Pimp C's lifetime, just a couple of months before his untimely death. Maybe not quite the classic UGK's third album Ridin' Dirty (1996) was, but Underground Kingz is almost right up there with it – a major final chapter to the much-respected story of one of the greatest duos to ever do it.
Rating: 8/10
16. Jay-Z – American Gangster
American Gangster signified a definitive return to form for Jay-Z after the disappointing 2006 album Kingdom Come. According to Jay-Z himself, almost every song on American Gangster is based on a specific scene from the Ridley Scott film about the life of former drug kingpin Frank Lucas (played by a formidable-as-always Denzel Washington). American Gangster feels like a more mature version of Jay-Z's classic debut Reasonable Doubt and is one of Jay-Z's better albums without a doubt.
Rating: 8/10
17. Sage Francis – Human The Death Dance
Human The Death Dance is Sage Francis' third solo album, and arguably his best – even if  Personal Journals (2002) and Healthy Distrust (2005) are dope as hell too. Great beats and skillfully delivered lyrics that are worth listening to – what more could you need to satisfy your Hip Hop cravings? Sage Francis is one of the most under-appreciated artists in post-2000 Hip Hop.
Rating: 8/10
18. Polyrhythm Addicts – Break Glass
Polyrhythm Addicts is a four-man crew consisting of DJ Spinna, Shabaam Sahdeeq, Mr. Complex, and new member Tiye Phoenix (who replaced Apani B Fly). Break Glass is structured and sequenced well, with a good mix of bangers and slower jams, and is filled with clever observations and conscious lyrics. Dope production from DJ Spinna, and great rhymes from Shabaam Sahdeeq, Mr. Complex, and Tiye Phoenix. Guest appearances made by Pharoahe Monch ("Reachin'"), Large Professor ("The Purist"), Planet Asia ("One Chance"), & Phonte ("It's My Life") help round out the album, keeping it varied and strong from start to finish.
Rating: 8/10
19. Blue Sky Black Death & Hell Razah - Razah's Ladder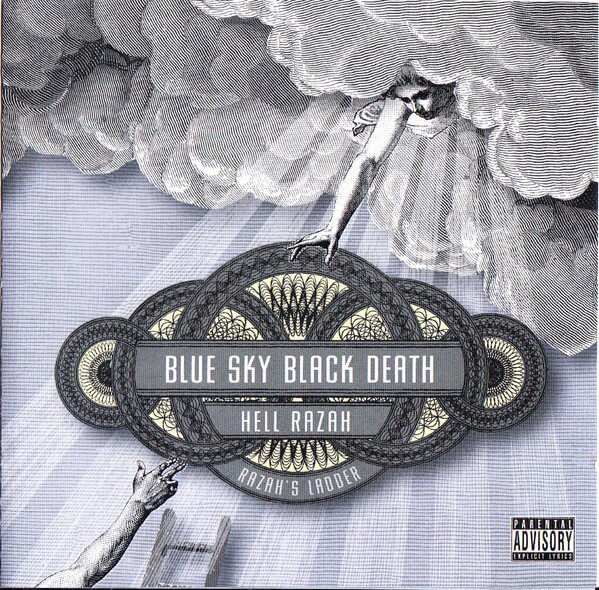 Wu-Tang affiliate Hell Razah has put together an extensive and pretty strong catalog over the years, this collaborative album with production duo Bue Sky Black Death is one of his best, if not his absolute best. The stellar production serves as the perfect backdrop for Hell Razah's conscious lyrical imagery – Blue Sky Black Death and Hell Razah have great synergy. The Killah Priest-esque Razah's Ladder is one of the finest underground Hip Hop albums released in 2007.
Rating: 8/10
20. Ghostface Killah – The Big Doe Rehab
Rating: 8/10
21. Blue Scholars – Bayani
Blue Scholars is a duo consisting of producer Sabzi and rapper Geologic; both hailing from Seattle. On their sophomore album, Geologic succeeds in being relevant on current issues without sounding preachy, and Sabzi's smooth and soulful beats serve as a perfect backdrop for his thoughtful rhymes. Bayani is a piece of artistic and beautiful music, one of the most slept-on Hip Hop albums released in 2007.
22. Shad - The Old Prince
What is the best Hip Hop album to come out of Canada in 2007, or even in the decade? No, no, no, nothing from Drake. The decade's best album from a Canadian Hip Hop artist is Shad's The Old Prince. This album is perfectly put together, with amazing beats and lyrics, plus an overall great positive vibe and atmosphere.
Rating: 8/10
23. Killah Priest – The Offering
Killah Priest's 5th solo album The Offering represents another impressive display of lyricism and intelligence, supported by mostly strong production. Guest appearances by Nas, Immortal Technique, and HRSMN colleagues Ras Kass, Kurupt, and Canibus add some extra flavor – but as not all these guests bring their A-game, it's Killah Priest who effortlessly dominates. His pitch is a little bit higher than on most of his other projects – he even sounds a bit like Nas here, also in his flow and delivery. Killah Priest is on a whole other level, proving once more he is a top-lyricist – and his best work was yet to come at this point.
Rating: 7.5/10
24. Black Milk – Popular Demand
Detroit's beatsmith Black Milk comes off very nice with his sophomore album Popular Demand. Another one of those producers who can hold his own on the microphone, Black Milk has strung together a catalog of very good albums – and Popular Demand is no exception. This is an album filled with soulful bangers, with adequate emceeing by a rapping producer and guest appearances from the likes of Slum Village's T3, Elzhi and Baatin as well as from Guilty Simpson, One Be Lo, and others.
Rating: 7.5/10
25. Little Brother – Getback
Rating: 7.5/10
26. Wisemen - Wisemen Approaching (2007)
The Wisemen is a crew consisting of Wu-Tang-affiliated emcee/producer Bronze Nazareth, his brother emcee/producer Kevlaar 7 (who died on December 23, 2014, from a blood disorder), and emcees Phillie, Salute the Kid, Illah Dayz, and June Megalodon. The group's debut album Wisemen Approaching also has features from Wu-Tang Clan's GZA as well as from Killah Priest, Vast Aire, Planet Asia, Prodigal Sunn, and others.
Killer beats and dope rhymes – Wisemen Approaching is an under-appreciated project that deserves more attention than it got.
Rating: 7.5/10
27. Ohmega Watts – Watts Happening
Rating: 7.5/10
28. Sean Price – Jesus Price Supastar
Rating: 7.5/10
29. Army Of The Pharaohs – Ritual Of Battle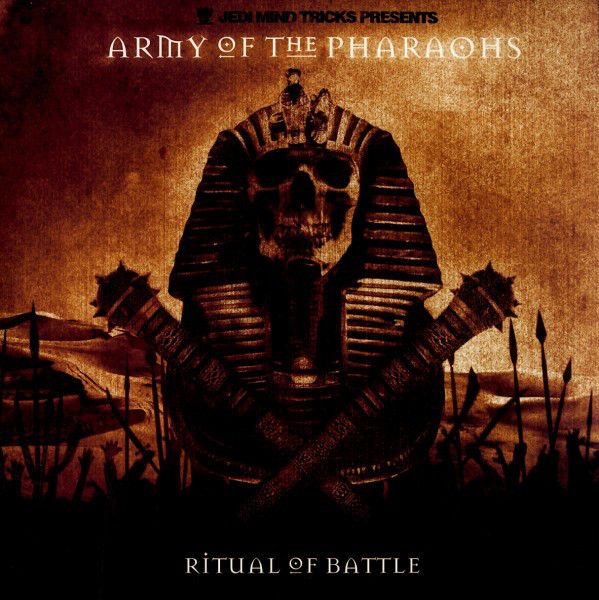 Army Of The Pharaohs (AOTP) was initially conceived by Jedi Mind Tricks frontman Vinnie Paz. His vision was a constantly-evolving, collaboration of epic proportions that would include emcees, producers, and DJs. AOTP's first incarnation included Bahamadia, Jedi Mind Tricks, Chief Kamachi, 7L & Esoteric, and Virtuoso and resulted in the wildly successful 12" single, 'Five Perfect Exertions'. 2006 saw the long-awaited debut The Torture Papers, the supergroup's sophomore offering Ritual Of Battle reunites the winning formula – this time around with Vinnie Paz, Outerspace, Apathy, 7L & Esoteric, Celph Titled, Chief Kamachi, King Syze, Faez One, Demoz, Reef The Lost Cauze, Doap Dixon, King Magnetic, as well as first-time AOTP constituent (and renowned former Jedi Mind Tricks member) Jus Allah.
Ritual Of Battle is not as strong as The Torture Papers is, but still plenty strong.
Rating: 7.5/10
30. Panacea – The Scenic Route
Panacea is a duo consisting of emcee Raw Poetic and producer K-Murdock, hailing from Washington, D.C. Their sophomore LP The Scenic Route is a great album, similar in vibe and musicality to Blu & Exile's classic Below The Heavens. 
With mesmerizing beats laid down by K-Murdock complemented with Raw Poetic's dope lyrical flow, The Scenic Route is one of those unique albums that flows perfectly from beginning to end, utterly consistent and cohesive throughout. Smooth and irresistible, this album was a breath of fresh air in a year when (mainstream) rap was sinking into a monotonous abyss of vulgarity, stupidity, and negativity – and it is a great addition to any music lover's collection.
Rating: 7.5/10
31. One Be Lo – The R.E.B.I.R.T.H.
Rating: 7/10
32. Phat Kat – Carte Blanche
Rating: 7/10
33. Scarface – M.A.D.E.
Scarface's most underrated album? Even though it was critically and commercially successful, Made is rarely mentioned in discussions about Scarface's best work. Maybe because we got used to Face dropping consistent quality? Production on the whole album is dope, a bit darker than on its classic predecessor The Fix, and lyrically Scarface brings his A-game on most of the tracks ("Dollar" is one of the very few misses on this album). A standout track on Made is "Never", which has Scarface cleverly rhyming around a sample of the word never, but there are more great tracks to enjoy like "Burn", "Who Do You Believe In" and especially "The Suicide Note".
Rating: 7/10
34. Public Enemy – How You Sell Soul to a Soulless People Who Sold Their Soul???
Rating: 7/10
35. Redman – Red Gone Wild
Redman's best album since Muddy Waters (1996)? We say yes, but opinions are divided on this one. Sure, the album could have benefitted from a tighter roster of producers (read: more Erick Sermon-produced tracks). Also, the Dirty South influences on some tracks may not be appreciated by everyone, and admittedly not every guest adds quality. Redman's own Gilla House Crew are not great emcees, and especially Snoop Dogg and Nate Dogg turn in a kind of limp contribution. The usual collabo track with Method Man is dope as hell though, as are most of the other tracks on this album. As per usual with Redman, this is a long album – but it doesn't feel overlong. And luckily this time he didn't overdo it with the skits, which makes a listen-through without needing to skip tracks possible – always a good thing.
Red Gone Wild: Thee Album was Redman's much-delayed first release in six years after the so-so Malpractice album, and a return to form. Redman is his humorous self here, spiting his typical well put-together verses, filled with witty punchlines and dope metaphors and similes. You may disagree, but at HHGA we love Red Gone Wild: Thee Album. 
Rating: 7/10
36. DJ Jazzy Jeff – The Return Of The Magnificent
Rating: 7/10
37. Super Chron Flight Brothers – Emergency Powers
Rating: 7/10
38. Jeru The Damaja – Still Rising
Rating: 7/10
39. KRS-One & Marley Marl – Hip Hop Lives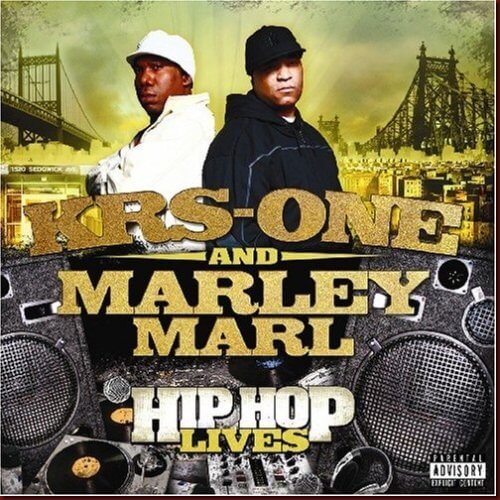 20 years after The Bridge Wars, former rivals KRS-One and Marley Marl team up to drop a nice and tight album. "All Skool", "Kill A Rapper", "Over 30", "I Was There", and especially "Hip Hop Lives" – dope tracks aplenty. A solid and thoroughly enjoyable album.
Rating: 7/10
40. Wu-Tang Clan – 8 Diagrams
Rating: 7/10
Honorable Mentions
100dbs & Ryan O'Neil – The Adventures Of The One Hand Bandit And The Slum Computer Wizard
Marco Polo – Port Authority
Kay – The Talk Show
Revolution Of The Mind – Rebel Rap
Snowgoons – German Lugers
Dizzee Rascal – Maths + English
A-Plus – My Last Good
Def Tex – Thanks But No Thanks
Bored Stiff – From The Ground Up
Rob Sonic – Sabotage Gigante
Salim – Hip Hop Revisited
Zeph & Azeem – Rise Up
Waajeed – The War LP
Talib Kweli & Madlib – Liberation
Raheem Jamal – Boombox
Doomtree – False Hopes
Taiyamo Denku – Dark Journal Of Thornwards
Shape Of Broad Minds – Craft Of The Lost Art
TomC3 & Prince Po – Saga Of The Simian Samurai
Sole And The Skyrider Band – Sole And The Skyrider Band
Busdriver – RoadKill Overcoat
Dälek – Abandoned Language
Theory Hazit – Extra Credit
Professor P – Patience
Rashid Hadee – Dedication
Molemen & Juice – Tip Of The Iceberg
Scribbling Idiots – The Have Nots
Lone Catalysts ‎- Square Binizz
Blacastan – Me Against The Radio
Tame One ‎- Spazmatic
Tame One ‎- The Grudge: F*** The Industry
Sev Statik & Dust – Back To Dust
The Aztext – The Sacred Document
King Magnetic – Everything's A Gamble
Finale & Spier1200 – Develop
The Educated Consumers – Write Hear
Decompoze – Decomposition
Copperpot – WYLA?
Sicknature – Honey I'm Home
Partners In Rhyme – We Could Only Hope
C-Rayz Walz & Parallel – Thought Chorus Rhyme
Sharkey & C-Rayz Walz – Monster Maker
Specifics – II
Median – Median's Relief
Hezekiah – I Predict A Riot
The Away Team – Training Day
Pugs Atomz – Conversations With A Chamelion
DJ Muggs & Sick Jacken – Legend Of The Mask & The Assassin
J. Rawls & Holmskillit – J. Rawls Presents Holmskillit
Strong Arm Steady – Deep Hearted
Wildchild – Jack Of All Trades
Somobe – The Great Communication
Junk Science – Gran'Dad's Nerve Tonic
Brand Nubian – Time's Runnin' Out
Def3 & Moka – Only Dog River
Moka Only – Vermilion
Moka Only – Airport
Uncut Raw – First Toke
Poems – Blooming Sounds
Awol One & Factor – Only Death Can Kill You
Iller Than Theirs – Iller Than Theirs
Consequence – Don't Quit Your Day Job
Camp Lo – Black Hollywood
Wise Intelligent – The Talented Timothy Taylor
Canibus – For Whom The Beat Tolls
Buff1 – Pure
Moe Pope & Headnodic – Megaphone
Messy Marv & Mitchy – Slick Messy Slick
Serengeti & Polyphonic – Don't Give Up
Esoteric – Egoclapper
Prodigy – Return Of The Mac
Havoc – The Kush
Freeway – Free At Last
Beanie Sigel – The Solution
Smif-n-Wessun – The Album
Styles P – Super Gangster, Extraordinary Gentleman
Bone Thugs-N-Harmony – Strength & Loyalty
Cormega – Who Am I?
Big Shug – Street Champ
Tragedy Khadafi – The Death Of Tragedy
Ill Bill – Black Metal
Faculty – Phar From Home
Joell Ortiz – The Brick
Funky DL – Music From Naphta
Statik Selektah – Spell My Name Right
X Clan – Return From Mecca
Mavrik – About Face
Abdominal – Escape From The Pigeon Hole
Cilvaringz – I
Pete Philly & Perquisite – Mystery Repeats
Pneumatic & Sloth – Audibly Nice
Katalyst – What's Happening
Zimbabwe Legit – House Of Stone
Ta'Raach – The Fevers
Hell Razah – Renaissance Child
Suga Free – Sunday School
WC – Guilty By Affiliation
MF Grimm – The Hunt For The Gingerbread Man
K-Rino – Book Number 7
Chamillionaire – Ultimate Victory
Grayskul – Bloody Radio
Necro – Death Rap
Hi-Tek – Hi-Teknology³
8Ball & MJG – Ridin' High
Tha Dogg Pound – Dogg Chit
Too $hort – Get Off The Stage
Lil Flip – I Need Mine
T.I. – T.I. vs Tip
Paul Wall – Get Money, Stay True
Young Buck _ Buck The World
Fabolous – From Nothin' To Somethin'
50 Cent – Curtis
Kool Keith – The Commi$$ioner 2
Ultramagnetic MC's – The Best Kept Secret
Lords Of The Underground – House Of Lords
Devin The Dude – Waitin' To Inhale
Aceyalone – Lightning Strikes
Saul Williams – The Inevitable Rise And Liberation Of NiggyTardust