With an ever-widening gap between mainstream and underground Hip Hop, 2002 was a year of contrasts.  On the one hand there was the pop-rap of Nelly (his Nellyville would end up in the top 20 of best-selling Hip Hop albums ever), on the other hand there were underground gems by the likes of El-P, Mr. Lif, and others. Presented here are our top 40 Hip Hop albums of 2002. Agree? Disagree? Drop your opinions in the comments!
Also read: Top 150 Hip Hop Albums Of The 2000s
1. J-Live – All Of The Above
A year after his official debut, the brilliant The Best Part, slept on emcee J-Live drops another near-perfect gem with All Of The Above. All Of The Above is the best Hip Hop album released in 2002, much-lauded by critics, but under-appreciated by wider Hip Hop audiences. J-Live is way above most of his peers, one of those emcees who truly deserves the overused label 'underrated'. The whole album shines, there's no need to skip any tracks and it has endless replay value – the mark of a true classic. "Satisfied?", "MCee", "Traveling Music", "A Charmed Life", "One For The Griot", "The Lyricist" – just a few of the highlights on this long but completely brilliant album.
Rating: 9.5/10
2. Mr. Lif – I Phantom
The cover of the album sums up the lyrical content – I Phantom deals with media, government, food, religion, law, sex, violence, drugs, and money – and how these things control and run people's lives and how they are used to wipe out a person's individuality. I Phantom is filled with excellent tracks – if you somehow missed out on this album and you want to have a taste of the album, check out the 8-minute epic "Return Of The B-Boy" (in which Mr. Lif is resurrected as a Hip Hop messiah), and you'll know what you're in for.
The thematic and narrative scope of I Phantom is incredible, and even it is heavy stuff at times, this is a brilliant album. Lyrically astute and the production to back up the poignancy of the narrative – this is an important album and one that has to be remembered. In a year where an album like Nellyville sold over 6 million units, this Mr. Lif masterpiece went largely unnoticed. Fluf over substance – that's the world we live in and that's one of the points this album so cleverly makes.
Rating: 9/10
3. El-P – Fantastic Damage
The first solo album by Definitive Jux head-honcho El-P builds on the lyrically and sonically dense sound he pioneered with Company Flow, with Fun Crusher Plus (1997) – a benchmark album that was instrumental in keeping real Hip Hop alive. On Fantastic Damage, he produces avant-garde digital beats and drops ill lyrics designed to make you listen carefully and to make you think. With his drive to experiment and innovate, El-P's (and Def Jux's) influence on keeping Hip Hop fresh and exiting cannot be overstated.
Rating: 9/10
4. Nas – The Lost Tapes
More so a collection of (leftover!) songs than an official album, this near-flawless project from Nas is too great to NOT include on this list. The Lost Tapes stands as one of the greatest projects in the Nas catalog and with songs like "No Idea's Original", "Purple", and "Blaze A 50", Nas really does what he does best here to the highest power.
Rating: 9/10
5. Eminem – The Eminem Show
Three-in-a-row for Eminem. The Eminem Show – his fourth album – is another classic, just like its predecessors The Slim Shady LP (1999) and The Marschall Matters LP (2000).  Not completely flawless, but near enough – The Eminem Show was Eminem's last truly great album, released when he was at the peak of his power and fame.
Rating: 8.5/10
6. Scarface – The Fix
For many, this is Scarface's best album and it's easy to see why. Production is excellent – with some of the beats provided by a young Kanye West in top form – and lyrically Scarface is at his best, deftly balancing his trademark street tales with conscious commentaries. "Guess Who's Back" ft Jay-Z & Beanie Sigel, "In Between Us" ft Nas, "In Cold Blood". "Safe", "Keep Me Down" and of course the monumental "On My Block" are all unforgettable Scarface tracks.
Rating: 8.5/10
7. Jurassic 5 – Power In Numbers
Hip Hop in its purest form. The beats and scratches by Cut Chemist & Nu-Mark are dope and the lyrics by Akil, Chali 2na, Marc 7, and Zaakir are on point. As always, Jurassic 5 brings Hip Hop with a great nostalgic throw-back vibe to it: fresh, fun, and positive – much needed in the early millennium when emptyheaded gangsta-pop materialism had taken over the mainstream.  "Freedom", "If You Only Knew", "Break" ,  "A Day At The Races" (featuring Percee P & Big Daddy Kane), and the single "What's Golden" are easy favorites, but the whole album vibes.
Rating:  8.5/10
8. Blackalicious – Blazing Arrow
Blazing Arrow is the second studio album by Blackalicious, the duo hailing from Sacramento, California, made up of rapper Gift of Gab and DJ/producer Chief Xcel. Their debut album Nia (1999) is an absolute masterpiece, so to come up with a follow-up a strong as Nia was a near-impossible task. Even if Blazing Arrow doesn't quite match Nia, it is an excellent album in its own right. Gift Of Gab is an underrated emcee, with a superb flow and a style that may be too complex for the average listener to fully appreciate and Chief Xcel soundscapes are an acquired taste – Blackalicious' music is better suited for the advanced music listener than for the average fan.
Rating: 8.5/10
9. Nas – God's Son
Few discographies in Hip Hop are food for discussion as much as Nas' body of work is. Most will agree that Illmatic is his absolute best album and Nastradamus his messy worst, but in between those two? It will be hard for anyone to argue against the statement that God's Son easily belongs to the better half of Nas' albums.
More introspective than any of his other albums God's Son has a melancholy sense of loss and sorrow hanging over much of it. There's the dedication to his mother who had died earlier that year – "Dance" and the subsequent wondering about what happens when we die – "Heaven" – but also the duet with the ghostly presence of 2Pac – "Thugz Mansion (N.Y.) – and even the docu-style recounting of his career and beefs – "Last Real N***a Alive" – all of which is imbued with a sense of regret and disappointment. "Book of Rhymes" is an ingenious track in which Nas supposedly is flipping through old notebooks and spitting what he finds  (some verses are only a couple of lines) and "Made You Look" is a NY street classic. God's Son may fall just below the top tier of his albums, but that means it's still damn good.
Rating: 8/10
10. Non Phixion – The Future Is Now
3rd Bass' MC Serch has been responsible for a few feats not everybody may know about. As executive producer, he played an important role in the realization of Nas' Illmatic, one of the acclaimed albums in Hip Hop history. Another act Serch was responsible for bringing into existence is Non-Phixion. He put together his protege Sabac Red, with DJ Eclipse and Ill Bill, who were later joined by Goretex to form Non-Phixion.
Non-Phixion's debut album The Future Is Now is loosely based around one concept:  almost every song paints a picture of a violent, disturbed, and apocalyptic future, where anarchy reigns and technology has all but taken over. This is an effective and powerful album, one of the first of many dope albums to emerge from the wider Non-Phixion camp.
Rating: 8/10
11. Sage Francis – Personal Journals
Rhode Island emcee Sage Francis' best album? Strong beats and strong lyrics – this album is a low-key classic.
Rating: 8/10
12. Busdriver – Temporary Forever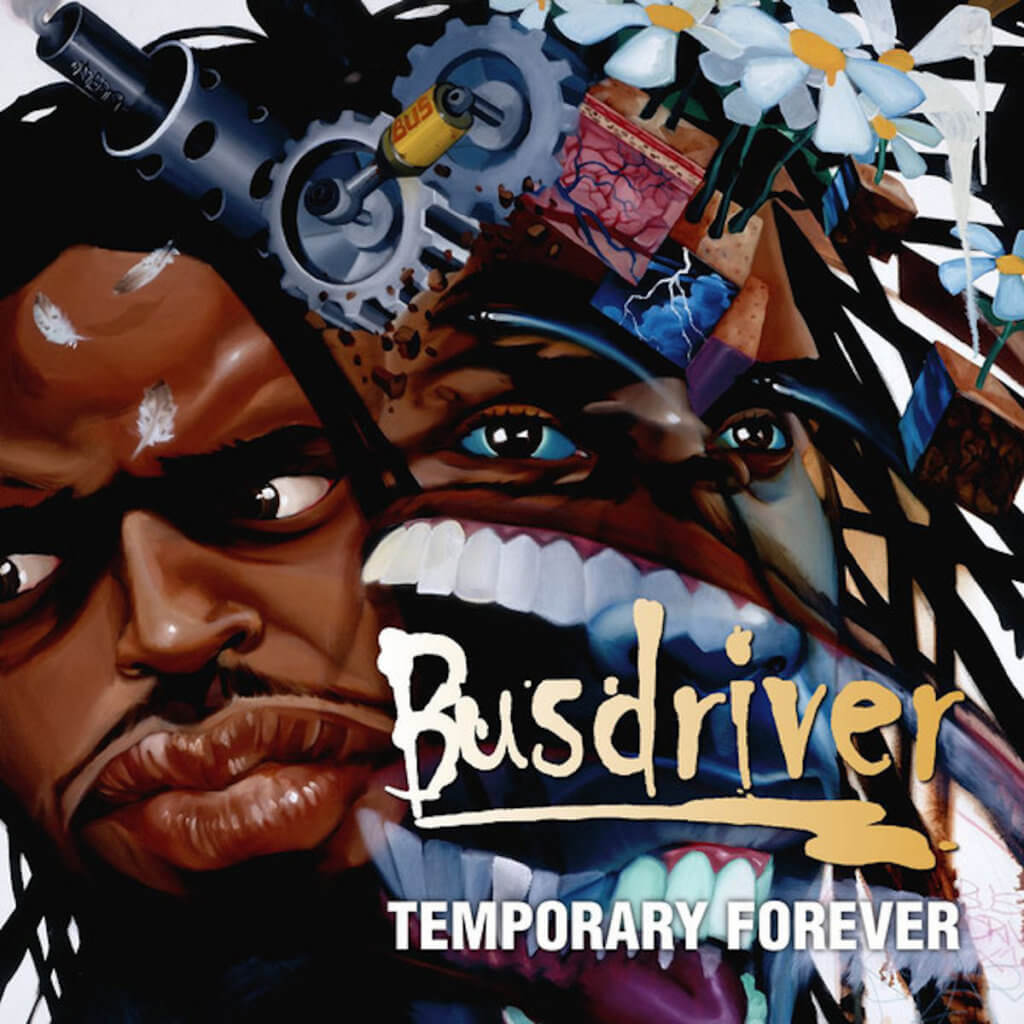 Weird, but wonderful. Los Angeles' Busdriver has never made a straightforward or accessible album, and like all of Busdriver's work, Temporary Forever is an acquired taste without a doubt. Busdriver's unorthodox and wild flows and his general abstract and experimental style will leave many heads spinning, but those who allow themselves to be swept away by Busdriver's eccentricity and by the beats that perfectly gel with his lyrical antics will soon count this underground classic as one of their favorite albums.
Temporary Forever is Busdriver's second album, and although he would go on to release a couple more great projects (especially Fear of a Black Tangent (2005) and Perfect Hair (2014) are must-haves too), this one stands as his absolute masterpiece.
Rating: 8/10
13. Talib Kweli – Quality
Together with Eardrum (2007), Quality is Talib Kweli's best solo album, filled with intelligent, battle-hungry rhymes with the occasional socio-consciousness mixed in. With standouts like "Joy", "Talk To You", the Pharoahe Monch and Black Thought-assisted "Guerilla Monsoon Rap" the Kanye West-crafted "Good To You" and of course the classic single "Get By" there are just way too many highlighted moments to put a stamp on one particular one. Quality: the album title speaks for itself.
Rating: 8/10
14. Atmosphere – God Loves Ugly
The flagship act of the Rhymesayers Entertainment label is Atmosphere – the duo consisting of Rhymesayers co-founders, Slug and Ant. On God Loves Ugly they wanted to show how far away they were from conventional, traditional Hip Hop imagery and themes. Absorbing their need to be different, they came up with some of the most conceptually intriguing and dense Hip Hop of the early millennium. Considered one of the first 'emo-rap' (an over-used label these days) albums, Atmosphere brings passion with an intricate poetic nature that makes this one of their best albums.
Rating: 8/10
15. The Roots – Phrenology
Hoping to capitalize on the breakout success of Things Fall Apart, The Roots dropped Phrenology in 2002.  Mixing Hip Hop and soul with bits of jazz and rock, with Phrenology The Roots delivered a well-rounded project that becomes more and more enjoyable with each listen, an album that provides the listener with a new direction that relies less on just Hip Hop, and more on the creative and musical influences that drive The Roots as a whole. From the strangely catchy "The Seed 2.0" to the lovely "Complexity" and the seductive "Break You Off", this album definitely is an excellent listen.
Rating: 8/10
16. People Under The Stairs – O.S.T.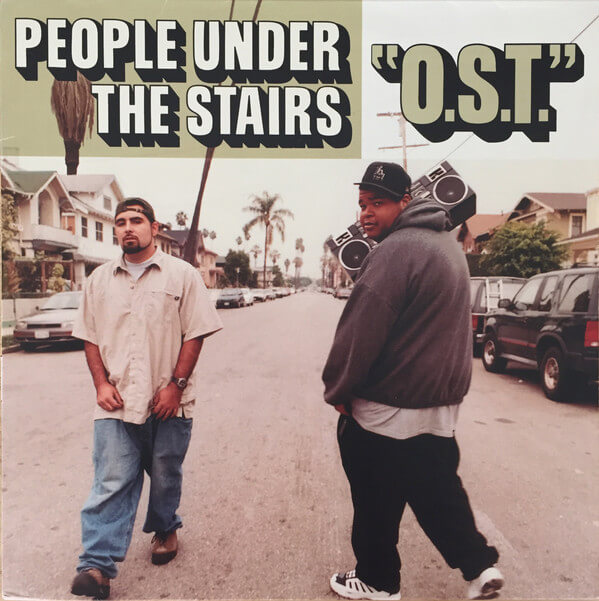 Los Angeles duo People Under The Stairs never missed. O.S.T. is the third album and one of their best, with some of their most famous songs – "Acid Raindrops" and "The L.A. Song" – as its centerpieces.
Rating: 8/10
17. Dälek – From Filthy Tongue Of Gods And Griots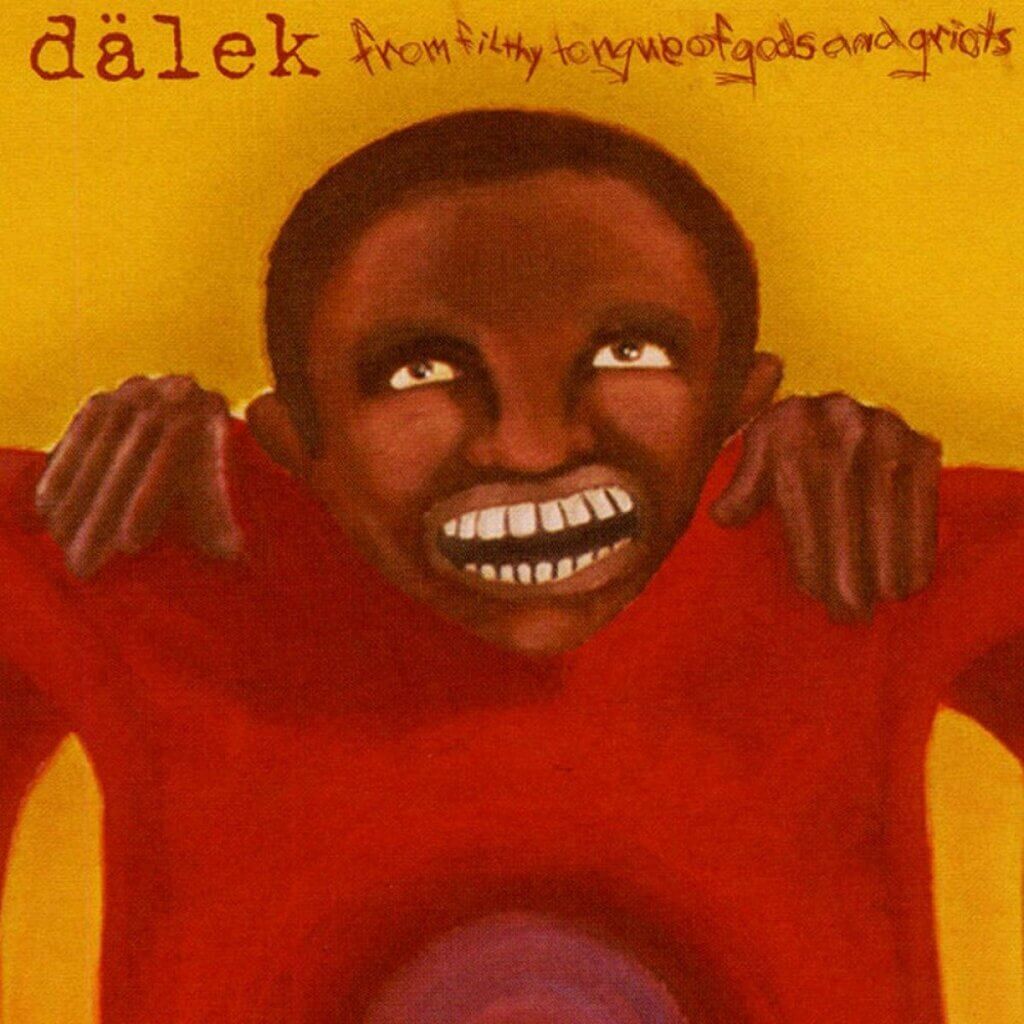 Dälek is an experimental Hip Hop crew from Newark, New Jersey – comprised of MC Dälek, Oktopus, and DJ Still ( who passed away in 2018). From Filthy Tongue Of Gods And Griots is their second album and arguably their best, even if there is much more quality to be found in their catalog. Dälek's music is never easy or straightforward and no doubt this album is an acquired taste, with its boom bap-driven beats backed up by noisy and industrial soundscapes and unorthodox instrumentation. This album was way ahead of its time, and a classic in the industrial Hip Hop subgenre.
Rating: 8/10
18. Cormega – The True Meaning
The True Meaning is the second studio album by Queensbridge emcee Cormega. It was critically acclaimed and won the prestigious "Independent Album of the Year" at the Source Awards 2003, but in the end, all this acclaim didn't do much for Cormega fame and popularity. He was always well-liked and respected by real Hip Hop heads but remained virtually unknown to the wider audiences. A shame, because 'Mega's has more skills than most – he knows how to craft compelling verses and he has the skills to deliver them. The True Meaning arguably is his best album with fantastic cuts like "Introspective", "Verbal Graffiti", "The Come Up", "Live Ya Life", "Endangered Species", "Therapy". "Take These Jewelz", "Love In Love Out" (addressing his beef with Nas) and the beautiful history lesson "The Legacy" all are highlights – and there you have the main problem of the album: at 40 minutes it's just too short!
Rating: 8/10
19. Large Professor – 1st Class
1st Class is the second full-length solo album by the legendary Large Professor. Large Pro has earned most of his fame and respect on account of his production work on countless Hip Hop classics from artists like Nas, Eric B & Rakim, AZ, Cormega, A Tribe Called Quest,  Kool G Rap and many more. Also, as part of Main Source, he was responsible for the creation of the classic 1992 Breaking Atoms album. What people often forget is that Large Pro is pretty nice on the mic too. He can easily carry a whole album by himself, and even if 1st Class has a guest appearance from Nas as well as from Busta Rhymes, Akinyele, and Q-Tip, this is a Large Professor album all the way. Nothing revolutionary or game-changing to be found on 1st Class, just straight up boom bap Hip Hop from one of the legends in the game.
Rating: 8/10
20. Missy Elliott - Under Construction
Following three groundbreaking platinum-plus albums, Under Construction is Missy Elliott's fourth studio album – and it maintains the high standards Missy set with her first three. As always Timbaland comes with exciting, energetic backdrops for Missy to do her thing – once more striking the exact right balance between pop-sensibilities and street Hip Hop attitude. Like the album cover, the content has kind of a throwback feel in places too as Timbaland and Missy pay homage to the old school and the golden era by the use of beats, samples, and lyrical references – best evidenced by the stand-out "Funky Fresh Dressed". "Gossip Folks, (with Ludacris)" "Bring The Pain" (with Method Man), "Back In The Day" (with Jay-Z), "Slide", and of course "Work It" are other highlights on this album, but overall Under Construction is a super consistent album – there are zero skips necessary on this album. At this point, with four classic albums on her name, it was safe to proclaim Missy Elliott one of the GOATs.
Rating: 8/10
21. GZA – Legend Of The Liquid Sword
Rating: 8/10
22. Deepspace5 – The Night We Called It A Day
Rating: 8/10
23. Insight – Updated Software V. 2.5
Rating: 8/10
24. Edan – Primitive Plus
Rating: 7.5/10
25. Canibus – Mic Club: The Curriculum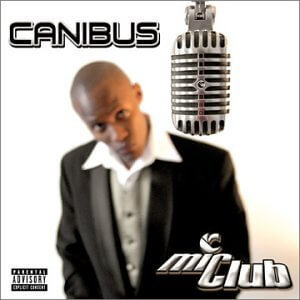 Mic Club: The Curriculum is the fourth studio album Canibus, released in 2002 through Canibus' own Mic Club Music label, and reissued in 2005 through Babygrand. Few rappers ever have been as lyrical as Canibus is, and Mic Club: The Curriculum is a masterclass in lyricism – a strong comeback after the wack Canibus: 'C' True Hollywood Stories (2001). Canibus is often criticized for his bad ear for production, and there's enough truth to that criticism, but the beats on Mic Club: The Curriculum are good enough. Not memorable but they do the job, and in any case – this album is all about BARS. It contains over 1,000 bars combined throughout the thirteen tracks, with only three choruses in "Behind Enemy Rhymes", "'C' Section", and "Liberal Arts". This is not Canibus' best album, but Mic Club: The Curriculum is much better than lots of people say it is.
Rating: 7.5/10
26. MF Grimm – The Downfall Of Ibliys: A Ghetto Opera
Rating: 7.5/10
27. 7L & Esoteric – Dangerous Connection
Rating: 7.5/10
28. Alias – The Other Side Of The Looking Glass
The Other Side of the Looking Glass is the debut solo studio album from Alias, the late co-founder of the famed indie Hip Hop record label Anticon – the pinnacle of his work. Alias's sublime flow and superb wordplay, combined with his perfectly executed electronic/trip-hop flavored production make for a highly original record, unlike anything else released in 2002.
Rating: 7.5/10
29. Clipse – Lord Willin'
This Virginia duo, comprised of brothers Terrence LeVarr (Pusha T) Thornton and Gene Elliott (Malice) Thornton Jr, are Clipse. The Neptunes'  production on their debut album is incomparable – exuberant and infectious. Pusha T and Malice are excellent too, playing well off each other with their coke raps. Lord Willin' signified a brilliant stepping stone to Clipse's masterpiece Hell Hath No Fury (2006).
Rating: 7.5/10
30. Musab - Respect The Life
Respect The Life is one of the most underappreciated and most slept-on albums ever released on the Rhymesayers label. Rhymesayers co-founder Musab Saad is a dope emcee, and his lyrical content is intelligent and entertaining. Guests include Brother Ali and One Be Lo, and there's production work from Ant, Jake One, and Brother Ali (among others). Respect The Life is funky and clever – a memorable album that deserves more attention than it got.
Rating 7.5/10
31. DJ Quik – Under Tha Influence
The most underrated album in Quik's body of work? We think so. More purely Hip Hop orientated than his previous two efforts (Rhythm-Al-Ism (1998) and Balance & Options (2000)), and with a great roster of guests. Under Tha Influence is a great DJ Quik album.
Rating: 7.5/10
32. Nappy Roots – Watermelon, Chicken & Gritz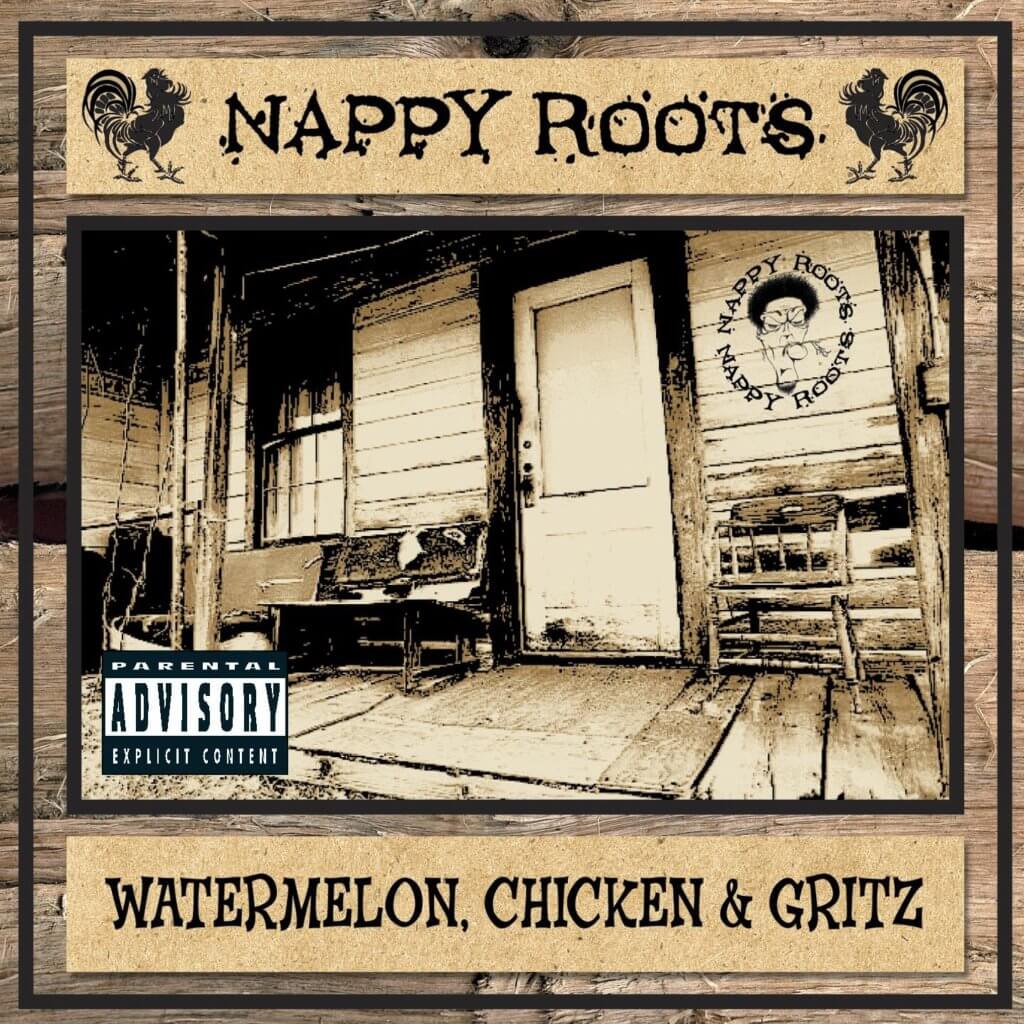 Rating: 7/10
33. Jean Grae – Attack Of The Attacking Things…
Rating: 7/10
34. Cage - Movies For The Blind
Rating: 7/10
345 Motion Man ft. KutMasta Kurt – Clearing The Field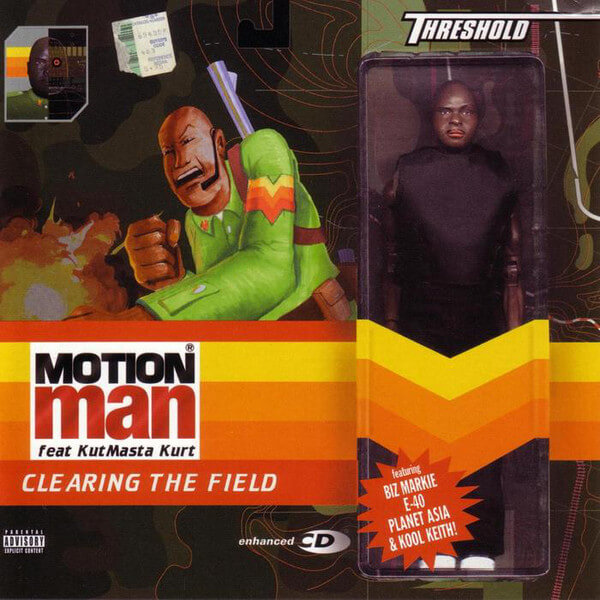 Rating: 7/10
36. Royce Da 5'9″ – Rock City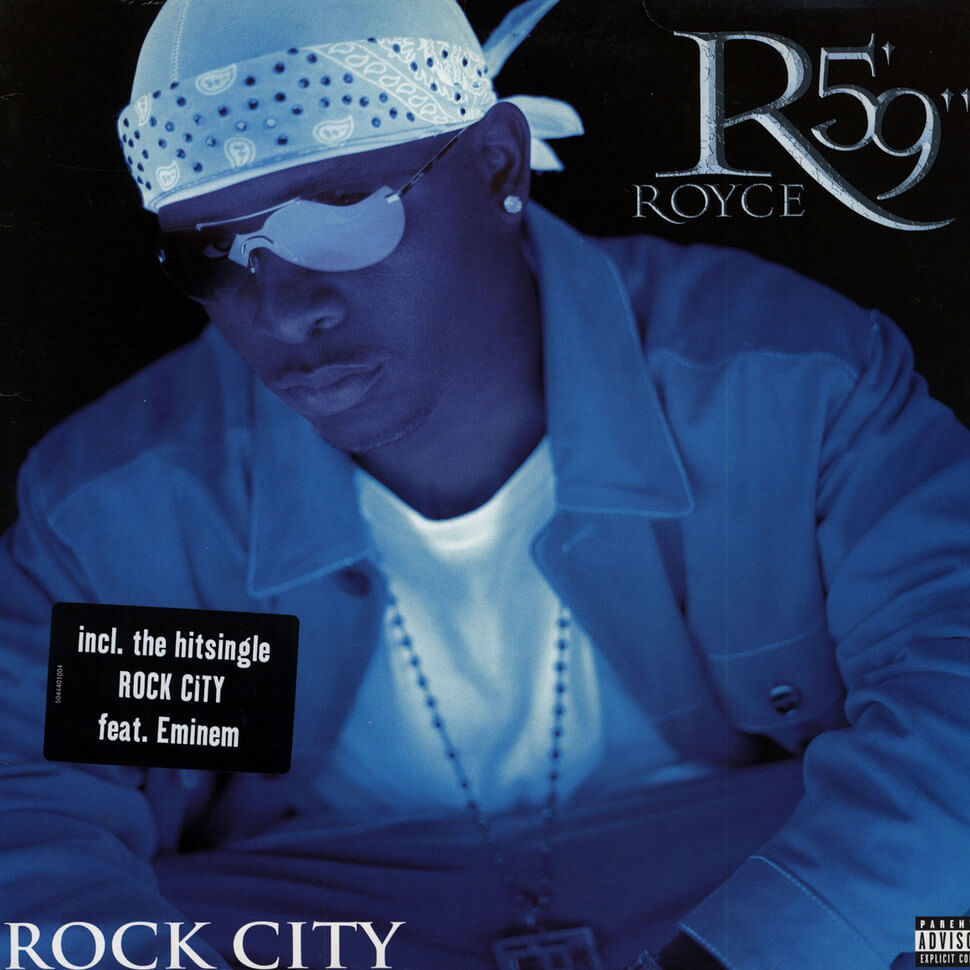 Rating: 7/10
37. DJ Jazzy Jeff – The Magnificent
Rating: 7/10
38. Kool G Rap – The Giancana Story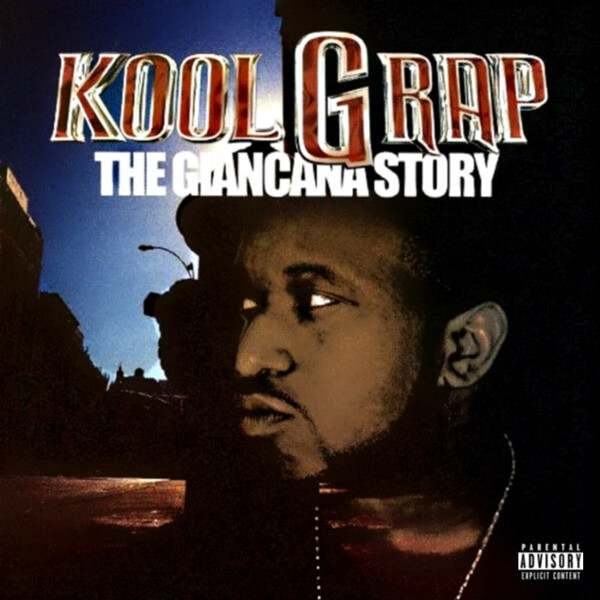 Rating: 7/10
39. Busta Rhymes – It Ain't Safe No More…
Rating: 7/10
40. Jay-Z – The Blueprint²: The Gift & The Curse
Rating: 7/10
Honorable Mentions
AZ – Aziatic
Boot Camp Clik – The Chosen Few
Heather B – Eternal Affairs
Planet Asia ‎– Still In Training
Demigodz – The Godz Must Be Crazy
Archetype – Freehand Formula
Aceyalone ‎– Hip Hop And The World We Live In
Diversion Tactics – Pubs, Drunks And Hip-Hop
Eastborn ‎– Word Perfect
Lewis Parker – It's All Happening Now
Slum Village – Trinity (Past, Present & Future)
Antipop Consortium – Arrhythmia
Skhool Yard – A New Way Of Thinking
Sev Statik – Speak Life
KHM – Game
Infamous Mobb – Special Edition
Sunz Of Man ‎- Saviorz Day
Penny – The Clockforth Movement
Oliver Hart (Eyedea) – The Many Faces Of Oliver Hart
Public Enemy – Revolverlution
KRS-One – Spiritual Minded
Snoop Dogg – Paid Tha Cost To Be Da Bo$$
Felt – Felt: A Tribute To Christina Ricci
Devin The Dude – Just Tryin' Ta Live
Juggaknots – Re:Release
Prophetix – High Risk
Journalist – Scribes Of Life
Tech N9ne – Absolute Power
Jel – 10 Seconds
DSP – In The Red
One Be Lo – Project: F.E.T.U.S.
Thirstin Howl III – Skilligan's Island
Field Mob – From Tha Roota To Tha Toota
Edo. G – Wishful Thinking
Nighthawks – Nighthawks
Skillz – I Ain't Mad No More
Cesar Comanche ‎– Paper Gods
Pacewon – Won
3582 – The Living Soul
Extended Famm – Happy F**k You Songs
Lone Catalysts – The Catalysts Files
Strange Fruit – From Divine
MC Paul Barman – Paullelujah
Copywrite – The High Exhaulted
Erick Sermon – React
El Da Sensei – Relax, Relate, Release
The Beatnuts – The Originators
Xzibit – Man vs. Machine
WC – Ghetto Heisman
Big Tymers – Hood Rich
Young Buck – Born To Be A Thug
Grip Grand – Welcome To Broakland
Supastition – 7 Years Of Bad Luck
Do Or Die – Back 2 The Game
X-Ecutioners ‎- Built From Scratch
Spice 1 – Spiceberg Slim
Luniz – Silver & Black
Big Mello – The Gift
Richie Rich – Nixon Pryor Roundtree
Camp Lo – Let's Do It Again
Fat Joe – Loyalty
N.O.R.E. – God's Favorite
Onyx – Bacdafucup Part II
Cam'ron – Come Home with Me
Trina – Diamond Princess
Eve – Eve-Olution
Shade Sheist – Informal Introduction
Lil Wayne – 500 Degreez
Lil Flip – Undaground Legend
Lil Jon & The East Side Boyz – Kings Of Crunk
Nelly – Nellyville
Will Smith – Born To Reign
Ja Rule – The Last Temptation
LL Cool J – 10
Psalm One – Bio:Chemistry
Wyclef Jean – Masquerade
Afu-Ra – Life Force Radio
Count Bass D – Dwight Spitz
k-os – Exit
Common – Electric Circus
Cee-Lo – Cee-Lo Green And His Perfect Imperfections
Rob Swift ‎– Sound Event
DJ Shadow – The Private Press