Also read: Top 150 Hip Hop Albums Of The 2000s
1. J-Live - The Best Part
This is one of the most slept on Hip Hop albums ever, and it easily is one of the best of the 2000's decade. The Best Part was recorded between 1996 to 1999, featuring production by Prince Paul, DJ Premier, and Pete Rock. Due to label problems, it was not before 2001 when the album was finally released. There's no doubt it was worth the wait, though.
J-Live is an incredible emcee, with a great flow and delivery and lyrics worth listening to. "Yes," "Don't Play", "True School Anthem", "Got What It Takes" and the classic cuts "Braggin Writes" and "Can I Get It" are just six of the awesome songs you have to check out on this album. Critically acclaimed by those in the know, but sadly ignored by the larger audiences, The Best Part simply is a must-have for any self-respecting Hip Hop head.
Rating: 9.5/10
2. Jay-Z - The Blueprint
In his long career, Hip Hop's biggest businessman Jay-Z dropped a bunch of fantastic albums (along with a couple of duds as well), but he released the album of his career in 2001 with The Blueprint. Jay-Z's most complete album since his debut Reasonable Doubt and one he would not be able to top with later releases. The Blueprint should be rightfully regarded as one of Hip Hop's greatest albums and it certainly is one of the best of this decade.
Rating: 9.5/10
3. Cannibal Ox – The Cold Vein
Cannibal Ox really delivered something special with The Cold Vein. With invaluable work on the boards of El-P during the heyday of the unsung DefJux label, this album is nothing less than a masterpiece. The lyrical prowess displayed by Cannibal Ox's two emcees Vast Aire and Vordul Mega is outstanding, they succeed in painting a grim picture of modern NYC life with imagery that's highly creative. El-P's innovative and layered production is what sets the atmosphere for the album though – this one of those albums where the beats perfectly complement the lyrics and vice versa, creating a musical tableau that is atmospheric and hypnotic at the same time – complex but ultimately eminently rewarding. The Cold Vein was years ahead of its time and is only getting better as time goes by.
Rating: 9/10
4. Masta Ace – Disposable Arts
Masta Ace is one of those few artists who are able to keep reinventing themselves while turning out consistent quality. This album is no exception. Ever since his 1990 debut album Take A Look Around, Masta Ace has been one of Hip Hop's greatest talents, who was always able to capture the true essence of Hip Hop in all his work.
Disposable Arts is a clever concept album that offers excellent production and dope wordplay; from Masta Ace himself and guests like Rah Digga, Jean Grae, Greg Nice, Punchline, Wordsworth, and more. This album arguably is Masta Ace's magnum opus, although the sequel/prequel A Long Hot Summer is almost as formidable.
Rating: 8.5/10
5. Nas - Stillmatic
Nas' comeback album and a career highlight. From the blistering Jay-Z dis "Ether" to the dope L.E.S.- produced "Every Ghetto", with classic cuts like "One Mic", "Rewind", "You're Da Man", "2nd Childhood" and "Got Ur Self A Gun" in between – this album is almost as tight and cohesive as Nas' magnum opus Illmatic. Not counting The Lost Tapes (2002), Stillmatic is Nas' best album of the decade.
Rating: 8.5/10
6. Immortal Technique – Revolutionary Vol. 1
The first installment of the series bangs out with harder subjects, and angst that's even more pronounced than on his second volume. Compared to Public Enemy classics like Fear Of A Black Planet and It Takes A Nation Of Millions…, on this incredible debut Immortal Technique spares no expense sounding off on anybody and anything deserving of his wrath. This is an album that is among the most important of the decade.
Rating: 8.5/10
7. Aesop Rock – Labor Days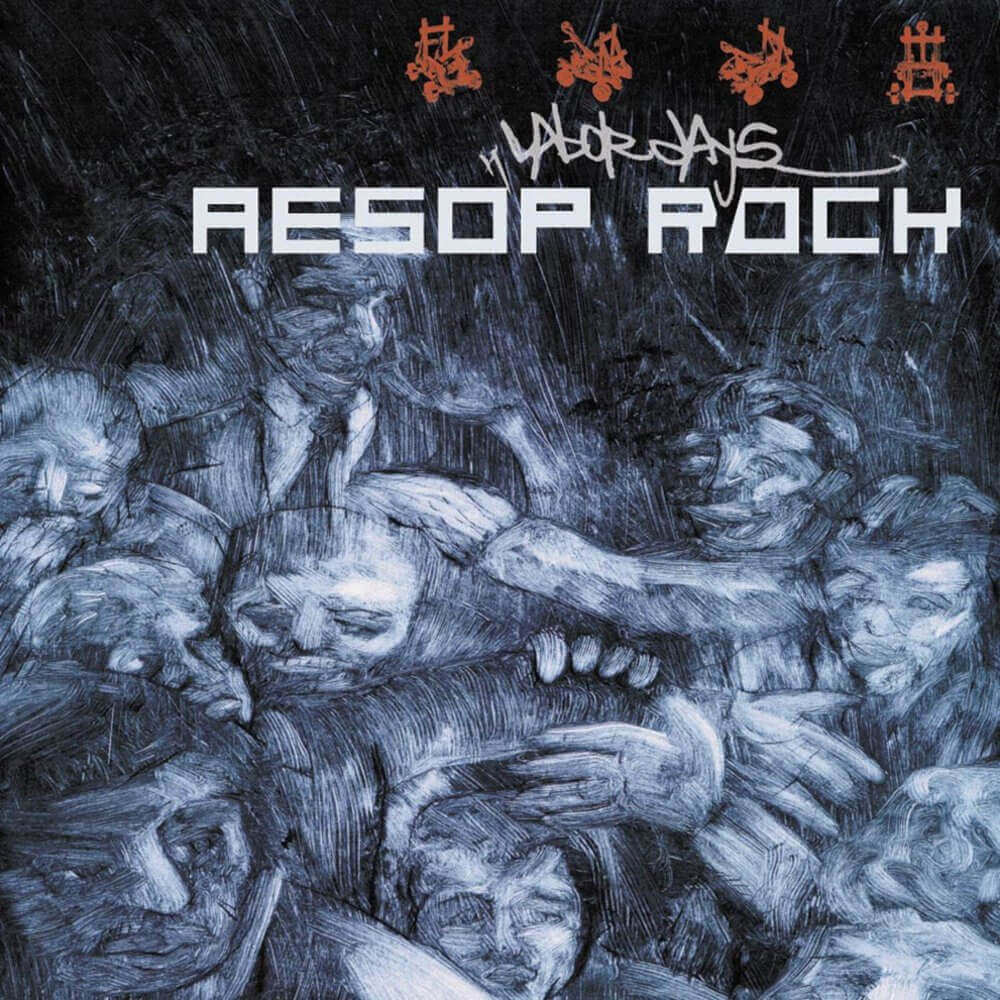 Labor Days is Aesop Rock's third studio album and one of his best. As always with Aesop Rock, the soundscapes are innovative and exciting, and you need to really close to his rhymes to get his meaning – this is another one of those artists who make music for thinking people. 
"Daylight," with its epic bass-line, insightful lyrics, is a stand-out, as is "Save Yourself," which addresses Hip Hop traditionalists who'd rather talk about their skills and diss the bubblegum rappers than say anything meaningful. But there's much more to enjoy on Labor Days, one of Def Jux's flagship albums.
Rating: 8.5/10
8. Ugly Duckling – Journey To Anywhere
Journey to Anywhere is the first full-length studio album by Long Beach, California trio Ugly Duckling, bringing a sound that was very atypical for West Coast Hip Hop at that time, or in fact ever. The group's style is primarily a throwback to Golden Age Hip Hop, using a lot of drum breaks, loops, scratches, and sampling. Like fellow Californians Jurassic 5, Ugly Duckling is all about Hip Hop tradition and this excellent debut album is fresh, entertaining and fun – a tribute to Hip Hop and its origins.
Rating: 8/10
8. CunninLynguists – Will Rap For Food
Will Rap for Food is the debut album by CunninLynguists, at the time only consisting of Deacon the Villain and Kno. CunninLynguists' entire catalog is dope as hell, and this debut is no exception. Kno is an incredibly talented beat-crafter, one of Hip Hop's unsung producers. Will Rap for Food proved to be a great start for this tremendous crew. "Mic Like A Memory", "Takin The Loss", "Thugged Out Since Cub Scouts", "Mindstate" and "616 Rewind" are just a few of the stand-outs on this dope album.
Rating: 8/10
10. Asheru & Blue Black – Soon Come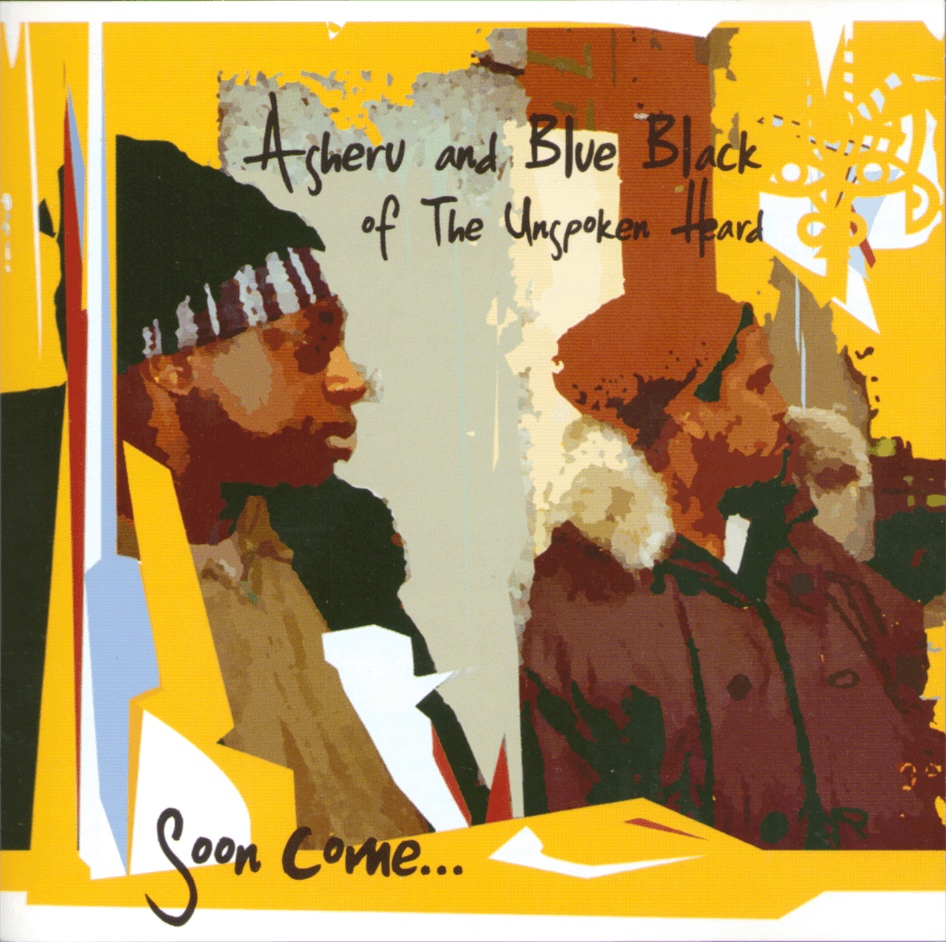 This is one of those albums you can start and just let run, without having to skip any tracks. Jazz-centric feel-good Hip Hop, with dope rhymes, dope scratching, and dope beats from front to back. Solid emceeing and quality beats in the vein of acts like ATCQ, DeLa, Mos Def, The Roots, and Slum Village – Soon Come is a more than fine throwback-vibing album, an album that was ignored by too many.
Rating: 8/10
11. Atmosphere - Lucy Ford: The Atmosphere EP's
Usually, we do not include EPs and compilation albums on our lists. But seeing as these three Atmosphere EPs that were formerly available only on vinyl have been re-released as one album, this Atmosphere release deserves a mention here as one album. "Aspiring Sociopath", "Woman With The Tattooed Hands" and "Guns and Cigarettes" are Atmosphere classics of course, but there is more to enjoy – this album is a must-have for Atmosphere fans at the very least.
Rating: 7.5/10
12. Techno Animal - The Brotherhood Of The Bomb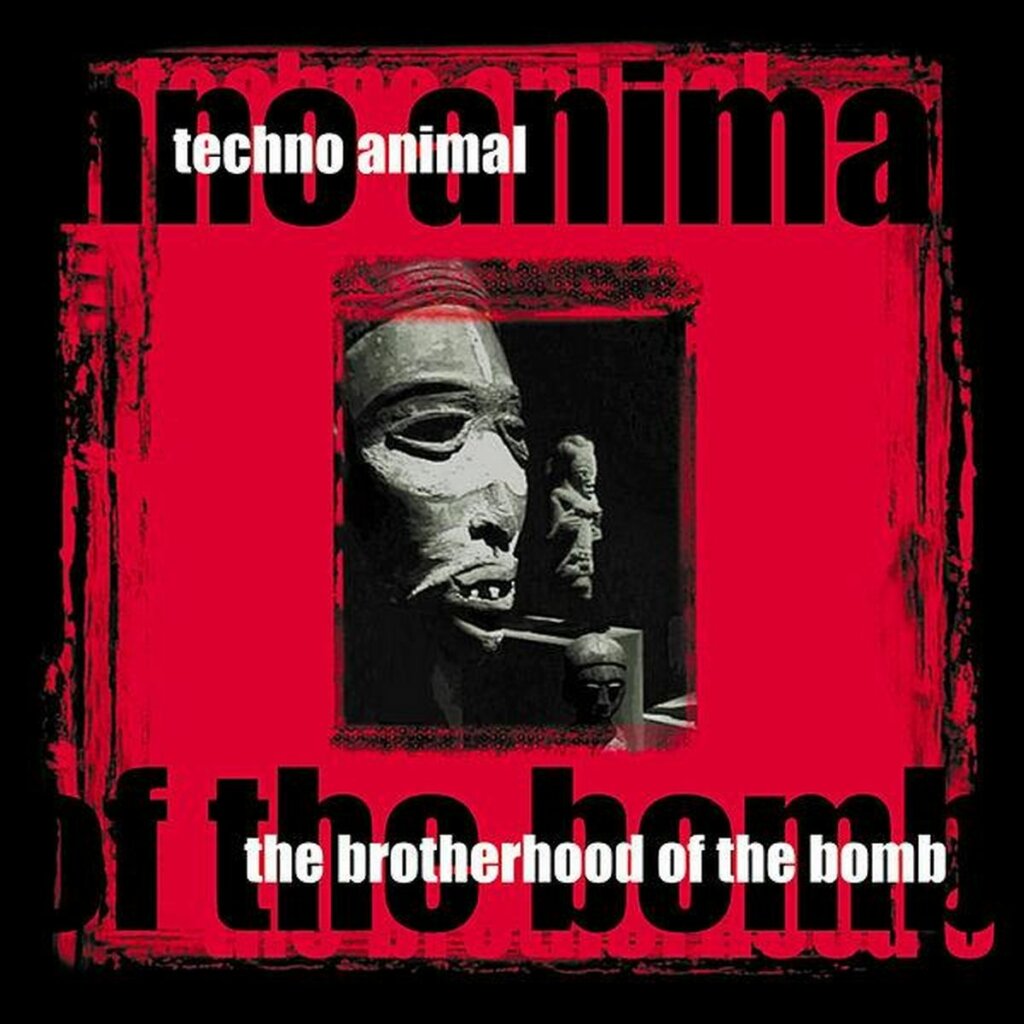 Techno Animal's The Brotherhood Of The Bomb is one of the landmark records of industrial/noise Hip Hop. Half instrumental, half with vocals from experimental Hip Hop acts like Dälek, Antipop Consortium, El-P, Vast Aire, Sonic Sum, and Rubber Room – The Brotherhood Of The Bomb truly is a classic of the subgenre. Fans of Company Flow's Funcrusher Plus, Cannibal Ox's The Cold Vein, El-P's Fantastic Damage, and Dälek's first three projects better not sleep on the breathtaking hellscapes that make up The Brotherhood Of The Bomb. 
Rating: 7.5/10
13. Tech N9ne - Anghellic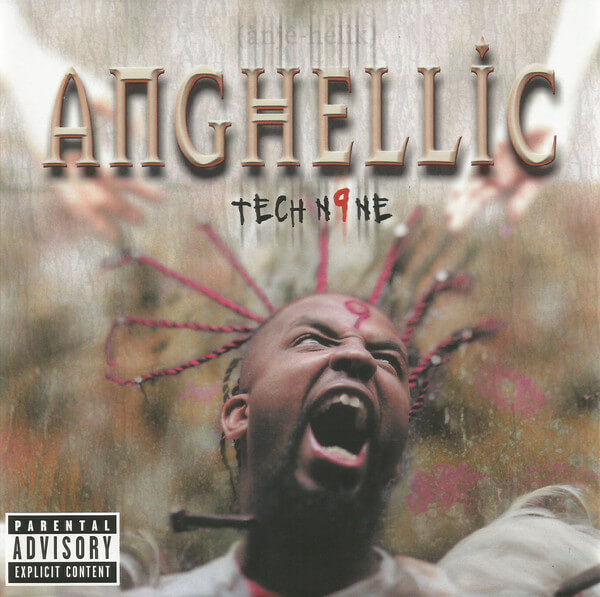 Tech N9ne is a phenomenon from Kansas City, who succeeded in building an indie empire on his own unique sound. Anghellic is his third album and one of the best in his vast catalog. Hard, gritty, and aggressive – but with commercial appeal at the same time. The production is excellent, and Tech N9ne's lyrics hit hard. Anghellic is a LONG listen, but it never bogs down because Tech N9ne shows great versatility – practically every song has its own unique sound. Lots of highlights, including songs such as "Breathe", "Tormented", "Psycho B*tch", "Einstein", "Suicide Letters", "Going Bad", and "This Ring".
Rating: 7.5/10
14. Killah Priest - Priesthood
After his disappointing sophomore album Views From Massada, Killah Priest got dropped from MCA and was forced to go independent to get his third album out. Due to lacking promotion, limited visibility, and poor distribution, Priesthood wasn't a great success sales-wise, but it did signify a return to the level of quality represented by Priest's classic Heavy Mental debut album. The aptly titled "Blackball Me" intro sets the tone for this dark and spiritual album, with lots of strong tracks among stand-outs like "My Life", "My Hood", "Royal Priesthood", and the excellent posse cut "Horsemen Talk", which features fellow HRSMN-members Kurupt, Canibus, Ras Kass. Priesthood is a powerful album, an underrated part of Killah Priest's catalog – top-tier boom-bap with an intellectual slap.
Rating: 7.5/10
15. 7L & Esoteric – The Soul Purpose
Rating: 7.5/10
16. J. Rawls – The Essence Of J. Rawls
Lone Catalyst member J. Rawls' The Essence Of J. Rawls is his first solo album, a fine example of downtempo jazz-rap done right. For The Essence Of J. Rawls, he recruited an impressive roster of emcees to do justice to his beats – J-Live (on the excellent "Great Live Caper"), Apani B. Fly and Mr. Complex on "Far Away" and Grap Luva on "Check The Clock" especially shine. Other standout tracks include "Birds Of A Feather" (with Top Emcees), "Meniscus" (with Doseone & Fat Jon), and "Nommo" (with Asheru).
Rating: 7.5/10
17. Jay Dee aka J Dilla – Welcome 2 Detroit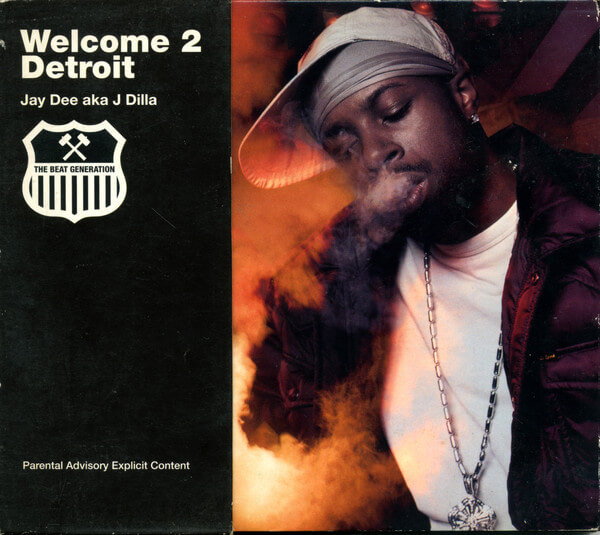 Rating: 7.5/10
18. Substantial - To This Union A Sun Was Born
Substantial dropped one of 2001's best albums with To This Union A Sun Was Born. Shame that almost no one ever heard it, though. A large part of the reason for that is probably that the album was released exclusively in Japan. Almost completely produced by Nujabes before he really started making a name for himself, To This Union A Sun Was Born especially shines because of the instrumentals provided by the late Japanese genius. With the melodic, jazzy compositions he would become famous for, he gave Substantial a bunch of dope beats to work with. Standout track: "Be People", also because of the dope cuts by DJ Kiyo.
Rating: 7.5/10
19. Cormega – The Realness
Rating: 7.5/10
20. Abstract Rude + Tribe Unique – P.A.I.N.T.
Rating: 7.5/10
21. Sticky Fingaz – [Blacktrash] The Autobiography Of Kirk Jones
Blacktrash tells us the story of Sticky Fingaz' maniacal alter ego Kirk Jones and the trials and tribulations he went through. The album plays like a movie and lyrically Sticky Fingaz has never been this good, however dope his work with Onyx has been throughout the years.
With guest appearances from Eminem, Canibus, and Raekwon (and others) the album has no shortage of star power, but the true star here is Sticky Fingaz / Kirk Jones. Blacktrash is a perfectly executed concept album that deserves a place in any self-respecting Hip Hop fans music collection.
Rating: 7.5/10
22. The Lost Children Of Babylon - Where Light Was Created: The Equidivium
Where Light was Created: The Equidivium is the first album by The Lost Children of Babylon. The album is filled with lyrics about the Nuwaubian teachings of Dr. Malachi Z. York and different theories of the creation and destination of the human soul. This album is similar in style to Jedi Mind Tricks The Psycho-Social, Chemical, Biological & Electro-Magnetic Manipulation of Human Consciousness album, and a perfect fit for Babygrande. Like its follow-up Words From The Duat: The Book of Anubis (2003), this album is a must for fans of the music of Killah Priest.
Rating: 7.5/10
23. Ludacris - Word Of Mouf
Word Of Mouf, Ludacris' third studio album, is his best – a triple-platinum mega-success too. Word Of Mouf is energetic and fun, with lots of bangers such as "Area Codes", "Saturday (Oooh! Oooh!)", "Stand Up", "Rollout (My Business)", "Growing Pains", and of course the iconic super-hit "Move B*tch".
Rating: 7.5/10
24. All Natural – Second Nature
Rating: 7.5/10
25. RZA – Digital Bullet
Rating: 7.5/10
26. Declaime – Andsoitisaid
Rating: 7.5/10
27. Ghostface Killah – Bulletproof Wallets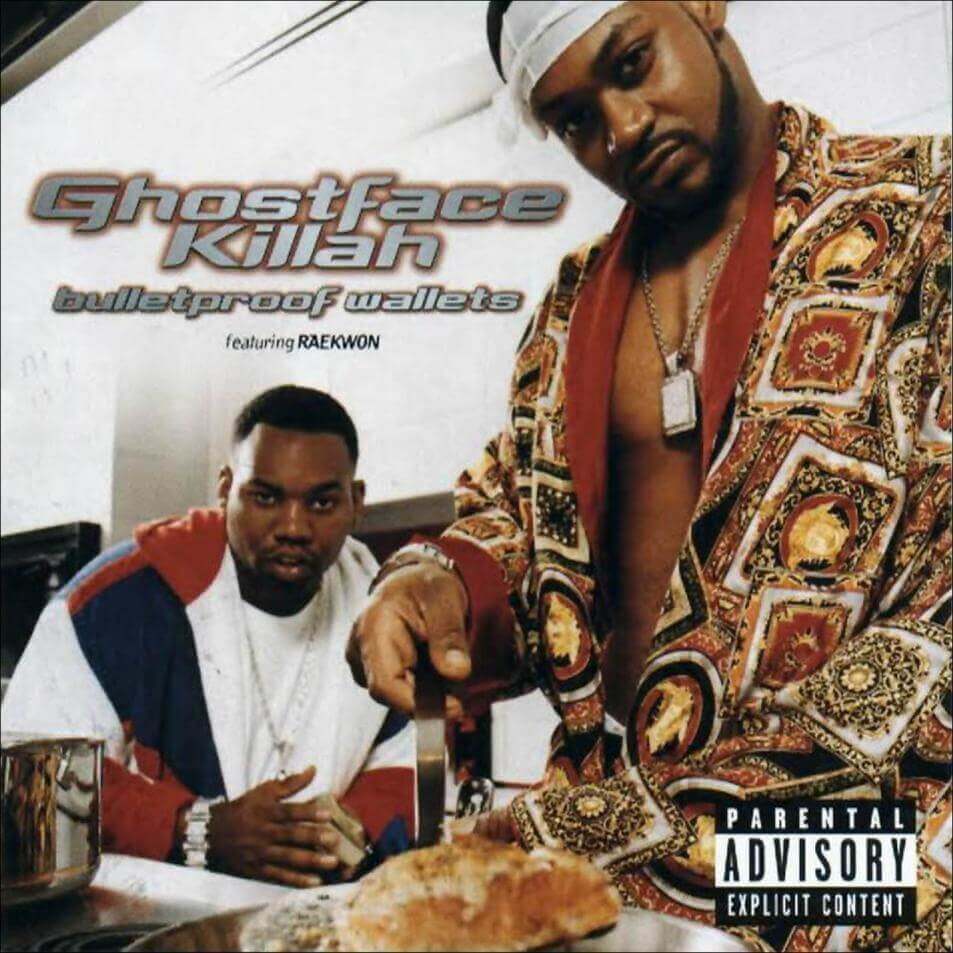 Rating: 7.5/10
28. Lone Catalysts – Hip Hop
Rating: 7.5/10
29. Eyedea & Abilities – First Born
Not as polished as Eyedea's solo-album The Many Faces Of Oliver Hart (2002) or E&A (2004), but First Born is essential Eyedea and Abilities nonetheless. Hypnotic beats by Abilities and a wide variety of topics by the late Eyedea. This a strong debut effort from Eyedea and Abilities, and their next album E&A would show the duo's true potential.
Rating: 7/10
30. Beanie Sigel – The Reason
Rating: 7/10
31. De La Soul – AOI: Bionix
AOI: Bionix is one of the most underappreciated albums in De La Soul's catalog. But even if it is somewhat better than AOI: Mosaic Thump (the first part of what was intended to be a trilogy), it is not perfect as De La's first four were. Unlike on their first albums, the skits on this one distract a little, which takes away some enjoyment – but the majority of the songs hit the spot.
Some great and very clever tracks on here – "Baby Phat" and "Held Down" come to mind – some great guest spots (Slick Rick, B-Real, and Cee-Lo Green in particular), and some great variety on the production side make this one another De La Soul keeper.
Rating: 7/10
32. Wu-Tang Clan – Iron Flag
Rating: 7.5/10
33. KRS-One – The Sneak Attack
A lot of haters say this is where KRS started falling off. We disagree. While it can be argued his subject matter can get repetitive (the state of Hip Hop, his own importance) and the beats are basic a.f. – that's what we've come to expect from KRS and there is really nothing wrong with it. When you would have to listen to his 20+ albums in a row – that would be tiring, no doubt. But taken at face value and as an individual listen, The Sneak Attacks delivers like most of KRS' albums do.
"Hot", "Hip Hop Knowledge", "Krush Them", "I Will Make It", "Why", "The Mind", "The Lessin", "Get Yourself Up", "Raptizm", "Hush" – all perfect counterweights to the generic and dumb 'guns, drugs, money and bitches' content that was already infecting mainstream Hip Hop at that time.
If not for that terrible cover art this album would be better known and rated higher. As it is, The Sneak Attack is a more than solid part of KRS' catalog.
Rating: 7/10
34. Dilated Peoples – Expansion Team
Rating: 7/10
35. Typical Cats – Typical Cats
Rating: 7/10
36. Sm*t Peddlers – P*rn Again
Rating: 7/10
37. Aceyalone – Accepted Eclectic
Aceyalone is a West Coast underground legend, who came up in the late 1980s as part of the Los Angeles-based Hip Hop crew Freestyle Fellowship. He dropped two exceptional solo albums in the 1990s (All Balls Don't Bounce in 1995 and A Book Of Human Language in 1998) and continued dropping quality Hip Hop in the 2000s. You can't go wrong with any Aceyalone album, and Accepted Eclectic is a perfect example of Aceyalone's master lyricist abilities.
Rating: 7/10
38. Cypress Hill – Stoned Raiders
Rating: 7/10
39. D12 - Devil's Night
Juvenile fun from Eminem and his D12 friends, guest appearances on Devil's Night include Dr. Dre, Obie Trice, Truth Hurts, and Dina Rae. The hit singles "Fight Music" and "Purple Pills" are the obvious centerpieces of this album, but the whole album is good fun if you can get with the D12 brand of humor. The album is also notable for a 'hidden' track by Eminem called "Girls", which is a diss track aimed at Limp Bizkit, DJ Lethal, Dilated Peoples, and Everlast. D12's biggest hit "My Band" is on Devil's Night follow-up D12 World (2004), but Devil's Night is the better overall album, making it D12's best.
Rating: 7/10
40. Mr. Len – Pity The Fool
Ex-Company Flow DJ Mr. Len's Pity The Fool is an incredibly ambitious project, a 67-minute monster filled with Funcrusher Plus-esque instrumentals and an impressive roster of emcees to take care of the vocals: Jean Grae (who steals the show), Murs, The Juggaknots, Chubb Rock, and many others. Not as good as Funcrusher Plus of course, but plenty good anyway – fans of Company Flow's masterpiece will also love Pity The Fool.
Rating: 7/10
Honorable Mentions
Molemen ‎- Ritual Of The…
Reks – Along Came The Chosen
Erick Sermon – Music
Tonedeff ‎- Hyphen
Lojique ‎- Language Arts
Pep Love – Ascension
Mission – One
Dungeon Family – Even In Darkness
Tunnel Rats – Tunnel Vision
Screwball – Loyalty
Kankick – From Artz Unknown
Fat Joe – Jealous Ones Still Envy (J.O.S.E.)
Guru – Baldhead Slick & Da Click
Living Legends – Almost Famous
Freestyle Fellowship – Temptations
Five Deez – Koolmotor
Icons ‎– Capture The Flag
Boom Bap Project – Circumstance Dictates
Warren G – The Return Of The Regulator
Hi-Tek – Hi-Teknology
J-Zone – Pimps Don't Pay Taxes
The Beatnuts – Take It Or Squeeze It
Casual – He Think He Raw
Rasco ‎- Hostile Environment
Chino XL – I Told You So
Tragedy Khadafi – Against All Odds
The Coup – Party Music
Marley Marl – Re-Entry
Codename Scorpion – Codename Scorpion
Illogic – Got Lyrics?
Kool Keith – Spankmaster
AZ – 9 Lives
Reef The Lost Cauze – The High Life
O.C. – Bon Appetit
Redman – Malpractice
Busta Rhymes – Genesis
Fredro Starr – Firestarr
Swollen Members – Bad Dreams
Arsonists – Date Of Birth
Self Scientific – The Self Science
Grand Puba ‎– Understand This
Bubba Sparxxx – Dark Days, Bright Nights
UGK – Dirty Money
T.I. – I'm Serious
Z-Ro – King Of Da Ghetto
Jadakiss – Kiss Tha Game Goodbye
Mystikal – Tarantula
Missy Elliott – Miss E …So Addictive
Killarmy – Fear, Love & War
Hell Razah ‎– When All Hell Breaks Loose
Virtuoso – World War One: The Voice Of Reason
El Fudge – Chronic Irresponsibility
Jigmastas – Infectious
Mr. Complex – Hold This Down
Moka Only – Moka Only Is… Ron Contour
Moka Only – Lime Green
Pete Rock – PeteStrumentals
Mack 10 – Bag Or Ball
Three 6 Mafia – Choices: The Album
2Mex – B-Boys In Occupied Mexico
Necro – Gory Days
Soopafly – Dat Whoopty Woop
Mac Mall – Immaculate
K-Otix – Universal
Akbar – Big Bang Boogie
Tha Alkaholiks – X. O. Experience
Philly's Most Wanted – Get Down Or Lay Down
Professor Griff – And The Word Became Flesh
Mobb Deep – Infamy
DMX – The Great Depression
Foxy Brown – Broken Silence
Eve – Scorpion
Cappadonna – The Yin And The Yang
Da Beatminerz – Brace 4 Impak
Canibus – C! True Hollywood Stories
Puff Daddy – The Saga Continues…
Master P – Game Face
Kurupt – Space Boogie: Smoke Oddessey
Tha Dogg Pound – Dillinger & Young Gotti
Gangsta Pat – Return Of The No. 1 Suspect
Fabolous – Ghetto Fabolous
Kam – Kamnesia
Esham – Tongues
Luke – Somethin' Nasty
Layzie Bone – Thug By Nature
Bizzy Bone – The Gift
Krayzie Bone – Thug On Da Line
Dru Down – Pimpin' Phernelia
MC Breed – The Fharmacist
Gangsta Boo – Both Worlds *69
Soulja Slim – The Streets Made Me
Mitchy Slick – Trigeration Station
Juvenile – Project English
Outlawz – Novakane
Mac Dre – It's Not What You Say… It's How You Say It
Brotha Lynch Hung & C-Bo – Blocc Movement
Silkk The Shocker – My World, My Way
Trick Daddy – Thugs Are Us
Ghetto Twiinz – Got It On My Mind
Lil Jon & The East Side Boyz – Put Yo Hood Up
Project Pat – Mista Don't Play: Everythangs Workin'
Antipop Consortium – Shopping Carts Crashing
Promoe – Government Music
Saul Williams – Amethyst Rock Star
Roots Manuva – Run Come Save Me