Ranking Pharoahe Monch's Albums: Pharoahe Monch is an emcee from Queens New York, who has been at the forefront of lyrical innovation for three decades now. Not only is he one of Hip Hop's preeminent lyricists, crafting intricate rhyme schemes and intelligent raps, but he is also an incisive political and social commentator, using Hip Hop as a platform for political engagement.
Pharoahe Monch's name is derived from the monkey doll Monchhichi. After receiving a bad haircut, which left Monch looking like a "chimpanzee", girls in Monch's class at the High School of Art and Design began calling him "Monchhichi", which was later shortened to "Monch". Monch adopted the "Pharoahe" prefix after meeting future Organized Konfusion partner Prince Po.
Monch released three albums as part of the rap duo Organized Konfusion with partner Prince Poetry: The self-titled Organized Konfusion, Stress: The Extinction Agenda, and The Equinox. The duo handled a large amount of production on these albums themselves. All albums received positive critical reviews, but moderate sales. As a result, the duo split up after recording their final album The Equinox in 1997.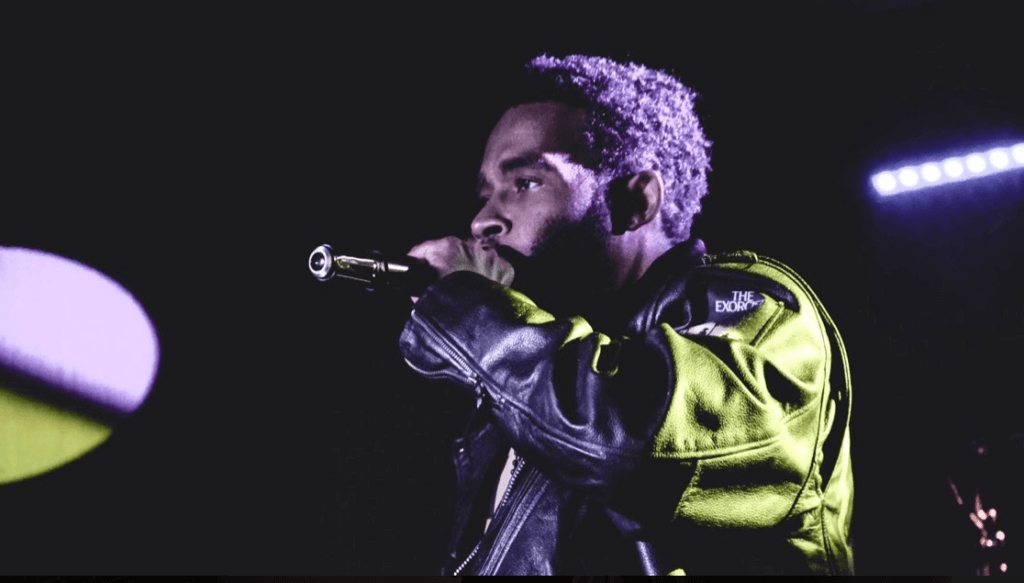 Pharoahe Monch then signed to Rawkus Records, an indie label. After making several guest appearances on albums like the best-selling Rawkus compilation Soundbombing II, Monch's much-hyped debut, Internal Affairs was released in 1999. The first single of the album, "Simon Says", became a hit single. Despite its success, the song caused controversy when Monch was later sued for the song's use of a sample from Akira Ifukube's Gojira Tai Mosura in the hook. The uncleared sample use caused a halting in his album's distribution.
After Internal Affairs and the controversy over its hit song, Pharoahe would not release another solo project for several years. He did still make some songs and guest appearances, however. In 2000 he featured with Mos Def and Nate Dogg on the hit song "Oh No" from the Rawkus compilation record Lyricist Lounge 2. In 2003 Pharoahe released his final single through Rawkus Records, "Agent Orange", a war-inspired song that revisited the 1991 Organized Konfusion track "Releasing Hypnotical Gases".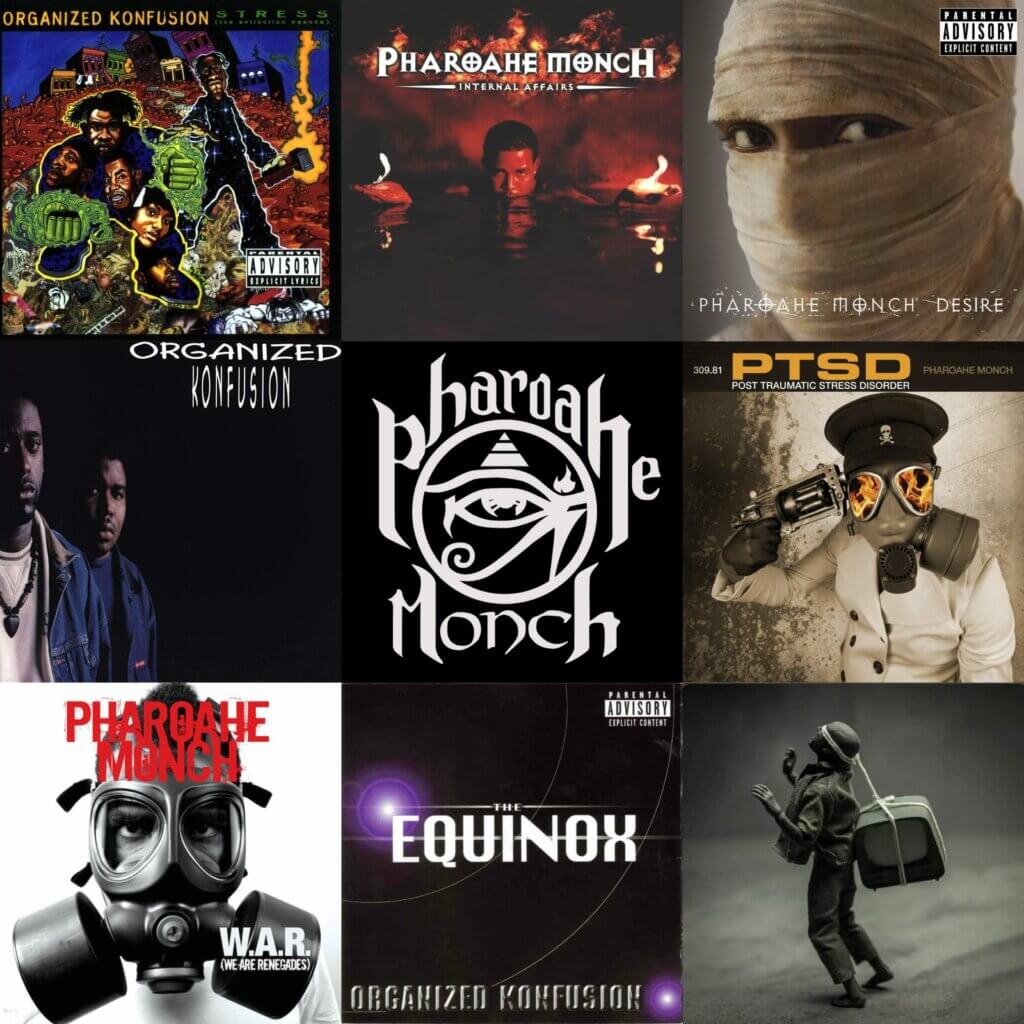 In June 2007, Monch released his second solo album Desire to critical acclaim. Monch said about the album; "…it's very soulful, very gospel, a fresh, new sound for me." The album's lead single was the self-produced track "Push", with "Let's Go" as its B-Side. Pharoahe Monch released his third solo album W.A.R. (We Are Renegades) in March 2011, and his fourth album, PTSD: Post Traumatic Stress Disorder, on April 15, 2014, under his independent label, W.A.R. Media. The album is a conceptual follow-up to his third album, W.A.R. (We Are Renegades). The album featured two singles, "Damage" and "Bad M.F.", both produced by Lee Stone. In January of 2021, A Magnificent Day For An Exorcism – a rock-rap fusion as part of th1rt3en – a trio led by Pharoahe Monch, with Marcus Machado on guitar, and Daru Jones on drums.
For this list, we have ranked the 8 full-length projects Pharoahe Monch played a major role in – his four solo full-lengths, his three as half of Organized Konfusion, and his one album as one-third of th1rt3en. This ranking was particularly hard to do, as all Pharoahe Monch's albums are GREAT. How would YOU rank these albums?
8. th1rt3en - A Magnificent Day For An Exorcism (2021)
th1rt3en is a trio led by Pharoahe Monch, with Marcus Machado on guitar, and Daru Jones on drums. A Magnificent Day For An Exorcism is Pharoahe Monch's first full-length project since his last solo album PTSD: Post Traumatic Stress Disorder, released in 2014.
Pharoahe Monch has never been very prolific, with no more than seven albums on his name since his recording debut 30 years ago: Organized Konfusion (1991), Stress: The Extinction Agenda (1994), and The Equinox (1997) as part of Organized Konfusion (with Prince Po); and Internal Affairs (1999), Desire (2007), W.A.R. (We Are Renegades) (2011), and PTSD (2014) as a soloist. Quality over quantity – all these albums are excellent displays of intelligent, complex, top-tier lyricism.
Now, is A Magnificent Day For An Exorcism the return longtime Pharoahe Monch fans were hoping for? Maybe not. It is possible some listeners will be disappointed, as A Magnificent Day For An Exorcism is almost as much rock music as it is Hip Hop, and pulling off a cohesive rap-rock fusion is not an easy thing to do. For HHGA, th1rt3en succeeded admirably though.
Pharoahe Monch still is one of the best and most versatile lyricists in the game. After three decades in the game, he still sounds as sharp as ever here, and even if his flow and delivery have changed some over the decades his sound still is second to none (the few attempts at singing he does on the album can be forgiven). On A Magnificent Day For An Exorcism, Pharoahe Monch addresses timely topics such as racism, consumerism, police brutality and corruption, and others – his lyrics here are deep and thought-provoking as always. This is an album for the times we live in.
Musically A Magnificent Day For An Exorcism is kind of heavy on the rock side here and there mainly owing to Marcus Machado's searing guitar work, but Pharoahe Monch's rapping and the beats and drums on the album conjure enough of a Hip Hop vibe to make the album appeal even to the most entrenched Hip Hop purists.
A Magnificent Day For An Exorcism is sure to polarize opinions, but everybody who is able to go into it with an open mind will find much to enjoy and admire. 7/10
7. Organized Konfusion - The Equinox (1997)
Organized Konfusion's third and last album, after which Prince Po and Pharoahe Monch would go their separate ways. Just like its predecessors, The Equinox is an intriguing listen. Not very accessible, mainly because of the conceptual nature of the album and the overabundance of skits – but judging the album purely by its songs, Equinox is another Organized Konfusion winner.
Prince Po and especially Pharoahe Monch are excellent emcees who throughout the whole album deliver lyrically tight and dense verses that will leave your ears burning. This album would have been virtually flawless if they would have released it as a 12 or 14 song record, without all the skits to distract us. 7.5/10
6. Pharoahe Monch - W.A.R. (We Are Renegades) (2011)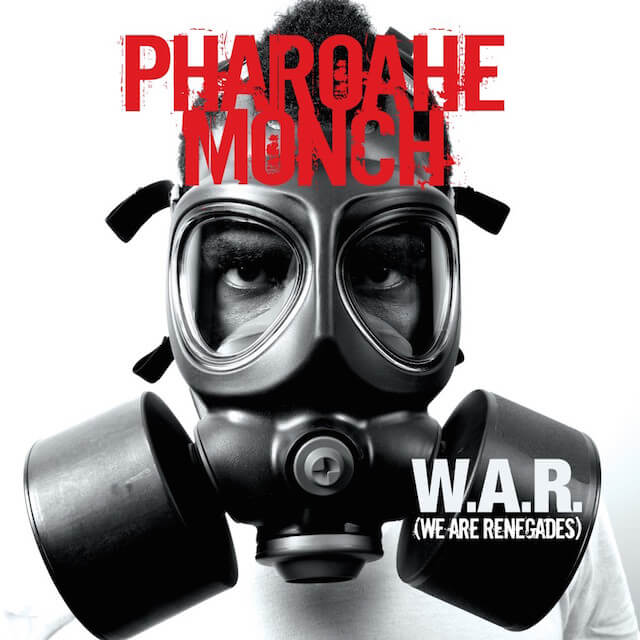 W.A.R. (We Are Renegades) is Pharoahe Monch's third studio album. Producers include Lion's Share Music Group, Exile, Marco Polo, M-Phazes, Mike Loe, Fatin "10" Horton, Diamond D, Samiyam, and Fyre Dept.'s Adam Deitch and Eric Krasno, while vocal features are contributed by Idris Elba, Immortal Technique, Vernon Reid of Living Colour, Showtyme, Styles P of The LOX, Phonte, Mela Machinko, Mr. Porter, Jean Grae, Royce da 5'9″, Citizen Cope and Jill Scott. Scratches are provided by DJ Boogie Blind of The X-Ecutioners. Four singles have been released from the album: "Shine", "Clap (One Day)", "Black Hand Side", and "Assassins".
Pharoahe Monch has always been an intelligent lyricist and as he grows older, his maturation shows in his choice of subject matter and production. The fact that an emcee like Pharoahe Monch is only heralded by a select group of Hip Hop listeners just goes to show that intelligence and true lyrical skill go far over the heads of most not-thinking Hip Hop consumers – this kind of Hip Hop is just too complicated, too advanced for some to digest. Those who do have an ear for quality Hip Hop will have this one in their collection though. 8/10
5. Pharoahe Monch - PTSD (2014)
PTSD (Post Traumatic Stress Disorder) is Pharoahe Monch's fourth studio album. The album features guest appearances from Black Thought (his feature on the "Rapid Eye Movement" is ridiculous), Talib Kweli, Denaun, The Stepkids, and Vernon Reid, and has production from Lee Stone, Marco Polo, Jesse West, and Quelle Chris amongst others. PTSD is an impressive and timely concept piece – dealing with topics such as stress, depression, mental health issues, and the American illusion. As usual, Pharoahe Monch's lyrics are razor-sharp, intricate, complex, and his flow is superior. PTSD has true substance, unlike most of the projects put out by lesser emcees in this era. The beats could have been better here and there, but as always a Pharoahe Monch album is all about the lyrical content. Few lyricists out there better than the unsung Pharoahe Monch. 8/10
4. Organized Konfusion - Organized Konfusion (1991)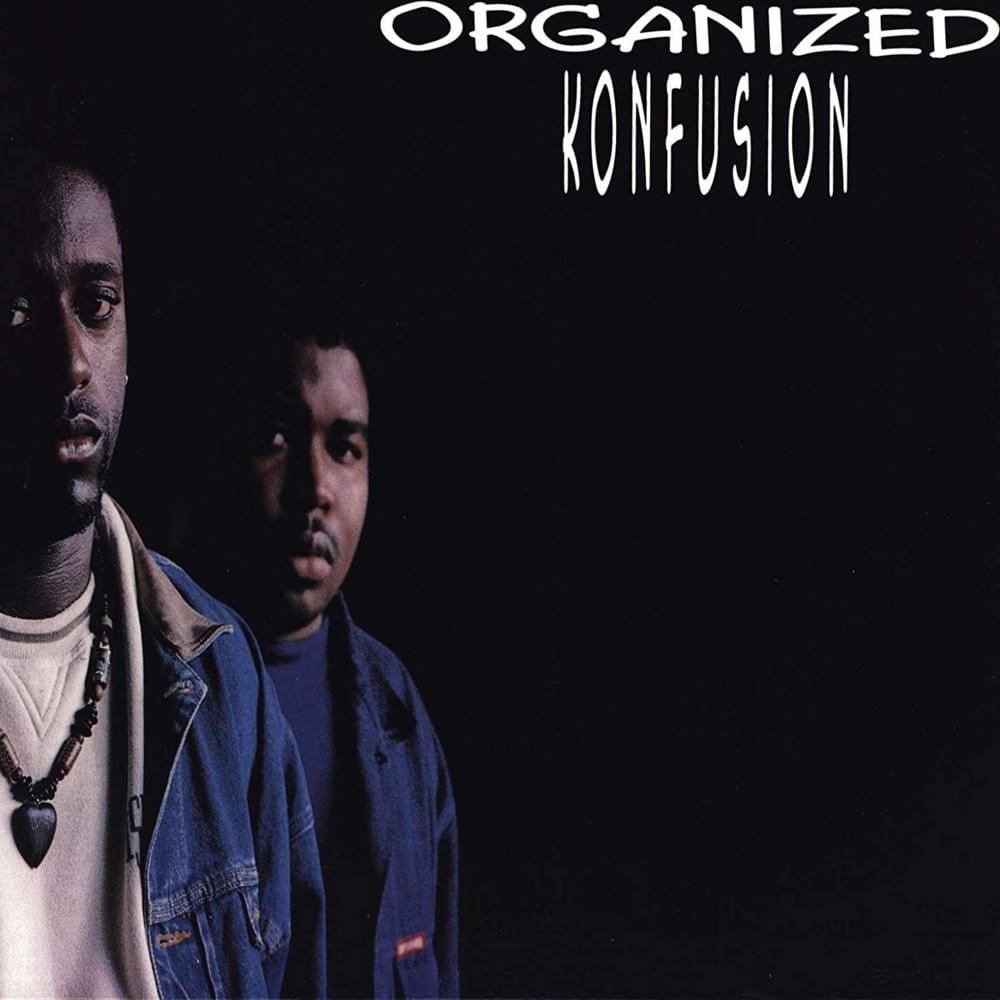 With this album, Prince Po and Pharoahe Monch redefined lyricism. This album has it all: consciousness, politically juiced tracks, party anthems, story-telling – there are socio-political songs such as "Prisoners of War", "Releasing Hypnotical Gases" (with a truly brilliant Pharoahe Monch verse), and "Open Your Eyes", street commentaries like on "Rough Side of Town" and "Roosevelt Franklin", some straight fun tracks like "Who Stole My Last Piece of Chicken?", and displays of pure lyrical dexterity, such as "Walk Into The Sun", "Organized Konfusion", and "Audience Pleasers" – Prince Poetry and Pharoahe Monch pull off a perfect display of clever lyricism and dope wordplay while keeping things varied and captivating throughout.  Organized Konfusion is a cult classic that is a must-have not just for Pharoahe Monch fans, but for anyone who likes clever, layered Hip Hop. 8/10
3. Pharoahe Monch – Desire (2007)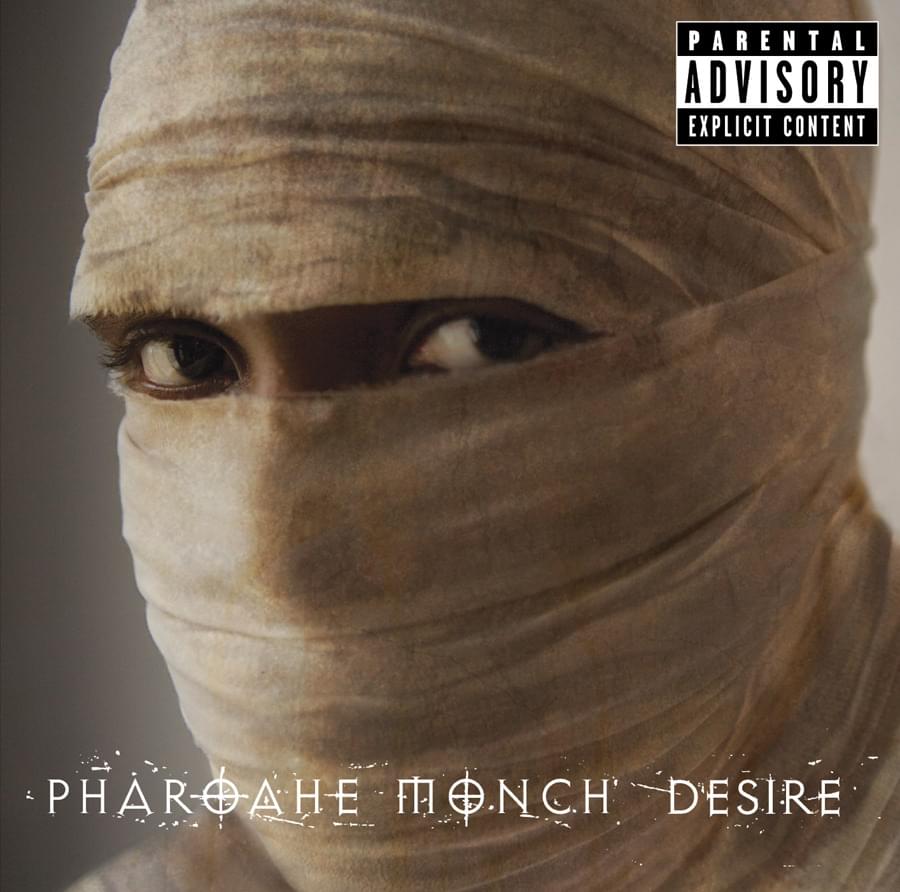 Desire is the second solo album from Pharoahe Monch, released eight years (!) after his critically acclaimed solo debut, Internal Affairs. Where some artists seem to favor quantity over quality when it comes to their output (we're looking at you Kool Keith), in the case of Pharoahe Monch it clearly is the other way around. Eight years is a long wait for a follow-up, but Desire was worth the wait. The album offers hard-hitting boom-bap beats with Pharoahe Monch exercising his insane flow with extreme precision and style. 8.5/10
2. Pharoahe Monch - Internal Affairs (1999)
Internal Affairs is Pharoahe Monch's solo debut. After three acclaimed albums with Prince Po as Organized Konfusion, Pharoahe went for a harder sound on his first solo outing – and it works. Pharaohe Monch's lyrical dexterity and his techniques are inhuman. Songs like "Behind Closed Doors", Rape, "The Truth", "The Light" and of course the anthemic "Simon Says" are PM classics of course, but this whole album bangs. Some good features too, especially Canibus kills it on "Hell". Internal Affairs signified an excellent start of Pharoahe Monch's solo career, and it's one of the best Hip Hop albums released in 1999. 8.5/10
1. Organized Konfusion - Stress: The Extinction Agenda (1994)
Following their eponymous debut LP, Pharoahe Monch and Prince Po had a lot to live up to. They admirably succeeded in creating an album with similarities to the first album, while doing something completely different at the same time. Prince Po and Pharoahe Monch come with unparalleled lyricism on this dark, dense, complicated, and intellectual album. This album was way ahead of its time in vision and execution. Some albums from this era sound dated now but Stress: The Extinction Agenda sounds as fresh today as it did on the day it was released – the mark of a true classic.
In terms of wordplay, flow, delivery, AND content – this is the gold standard. Pharoahe Monch is and has always been the better rapper of the two, but Prince Po is perfectly able to hold his own – which is incredible enough. Both emcees manage to step up their already considerable game from their debut, they come with phenomenal rhymes and complex flows – bar for bar lyrical Hip Hop doesn't get much better than this. Whether they are storytelling, philosophizing, joking, bragging, being conscious, or simply throwing out battle raps – their lyrical performances are top-tier in every aspect – there is NOTHING cliche or run-of-the-mill about the lyricism on Stress: The Extinction Agenda. Some of the tightest and most inventive rhymes you'll ever hear are on this album, with the conceptual gem "Stray Bullet" being a particular lyrical highlight.
The mostly self-produced beats on Stress: The Extinction Agenda are dope as f too – dark and menacing, but jazzy at the same time: musically this album comes off as a hybrid of the sounds of A Tribe Called Quest and Wu-Tang Clan – combining the best of both worlds.
Stress: The Extinction Agenda is one of the most underrated albums released in the 1990s – this truly is a one-of-a-kind kind of album. If you've ever wondered why many consider Pharoahe Monch a GOAT emcee – study this album and you will know. Stress: The Extinction Agenda is an all-around brilliant album that should not be overlooked. 9/10