Ranking DMX's Albums: Following the deaths of Tupac Shakur and the Notorious B.I.G., DMX took over as the undisputed reigning king of hardcore rap. He was that rare commodity: a commercial powerhouse with artistic and street credibility to spare. His rapid ascent to stardom was actually almost a decade in the making, which gave him a chance to develop the theatrical image that made him one of rap's most distinctive personalities during his heyday. Everything about DMX was unremittingly intense, from his muscular, tattooed physique to his gruff, barking delivery, which made a perfect match for his trademark lyrical obsession with dogs. Plus, there was substance behind the style; much of his work was tied together by a fascination with the split between the sacred and the profane. He could move from spiritual anguish one minute to a narrative about the sins of the streets the next, yet keep it all part of the same complex character, sort of like a Hip Hop Johnny Cash. The results were compelling enough to make DMX the first artist ever to have his first five albums enter the charts at number one.
DMX was born Earl Simmons in Baltimore, Maryland, on December 18, 1970. He moved with part of his family to the New York City suburb of Yonkers while still a young child. A troubled and abusive childhood turned him violent, and he spent a great deal of time living in group homes and surviving on the streets via robbery, which led to several run-ins with the law. He found his saving grace in Hip Hop, starting out as a DJ and human beatbox, and later moved into rapping for a greater share of the spotlight, taking his name from the DMX digital drum machine (though it's also been reinterpreted to mean "Dark Man X"). He made a name for himself on the freestyle battle scene and was written up in The Source magazine's Unsigned Hype column in 1991. Columbia subsidiary Ruffhouse signed him to a deal the following year and released his debut single, "Born Loser." However, a surplus of talent on the Ruffhouse roster left DMX underpromoted, and the label agreed to release him from his contract.
DMX began to rebuild his career with an appearance on one of DJ Clue?'s underground mixtapes. In 1997, he earned a second major-label shot with Def Jam, and made a galvanizing guest appearance on LL Cool J's "4, 3, 2, 1." Further guest spots on Mase's "24 Hours to Live" and fellow Yonkers MCs the LOX's "Money, Power & Respect" created an even stronger buzz, and in early 1998, he released his debut Def Jam single, "Get at Me Dog." The song was a gold-selling smash on the rap and dance charts and paved the way for DMX's full-length debut, It's Dark and Hell Is Hot, to debut at number one on the pop charts. Produced mostly by Swizz Beatz, who rode the album's success to a lucrative career of his own, It's Dark and Hell Is Hot earned DMX numerous comparisons to 2Pac for his booming, aggressive presence on the mike, and went on to sell over four million copies.
Before the end of 1998, DMX completed his second album, and a pending buyout of Def Jam pushed the record into stores that December. Featuring a controversial cover photo of the rapper covered in blood, Flesh of My Flesh, Blood of My Blood entered the charts at number one and eventually went triple platinum. In 1999, the Ruff Ryders posse — of which DMX was a core, founding member — released a showcase compilation, Ryde or Die, Vol. 1. With contributions from DMX, as well as Eve, the LOX, and multiple guests, Ryde or Die, Vol. 1 debuted at number one in the spring of 1999, further cementing DMX's Midas touch.
Toward the end of 1999, DMX released his third album, …And Then There Was X, which became his third straight album to debut at number one. It also produced his biggest hit single since "Get at Me Dog," "Party Up (Up in Here)," which became his first Top Ten hit on the R&B charts. The follow-ups "What You Want" and "What's My Name?" were also quite popular, and their success helped make …And Then There Was X the rapper's best-selling album to date, moving over five million copies.
DMX's fourth album, the more introspective The Great Depression was released in the fall of 2001 and became his fourth straight album to debut at number one. Although it went platinum quickly, it didn't have the same shelf life as his previous releases. Grand Champ was released six months later, followed by 2006's Year of the Dog… Again. DMX returned to recording with 2012's Undisputed, an effort released by the Seven Arts label with production from Swizz Beatz and J.R. Rotem that hit the Top 20. Seven Arts also put out his unofficial eighth LP, Redemption of the Beast, in early 2015, allegedly without a contract or authorization. (Full Allmusic biography here)
For this piece, we have ranked DMX's seven solo albums, not considered were compilations, EP's and mixtapes, nor the unofficial and unauthorized Redemption of the Beast. How would YOU rank DMX's albums?
8. Undisputed (2012)
DMX's comeback following a six-year hiatus may not have been a great success, nor is it a very good album – but it isn't as bad as some people would have you believe. Sure, production on Undisputed is not great, and the mixing is a bit off too, but DMX occasionally gives some glimpses of his glory days and he managed to come up with some decent tracks, such as "Already", "Slippin' Again", "Have You Eva", "Head Up", "What They Don't Know", and "Get Your Money Up". Undisputed: not very good, but far from the embarrassment some people say it is. 6/10
7. Year Of The Dog... Again (2006)
By the mid-2000s DMX's personal issues had begun to derail his solo musical career and in the three-year break between Grand Champ and Year Of The Dog… Again, DMX seemed to have lost some of his fire. He sticks to his formula here, but by 2006 it was getting kind of stale. Sure, Swizz Beatz's beats still bang, and DMX's gruff bark still sounds powerful at times – but there's something lacking here. Even if DMX's writing still showcases his potent mix of East Coast bangers and religious reflections, the spark of his earlier releases just isn't here anymore – it simply became more of the same old same old. "Lord Give Me a Sign" is a strong DMX joint, and there are a couple of more decent tracks on this album (but also duds like the cheesy R&B love song "Dog Love") – overall Year Of The Dog… Again is a mixed bag that failed to recapture the DMX magic of his first releases. 6/10
6. Exodus (2021)
DMX's untimely death on April 9th of 2021 happened just as he was completing work on his eighth album, Exodus – his first Def Jam release since 2003's Grand Champ. Allegedly Exodus was nearly finished when DMX died, but it feels like a posthumous project very much regardless – an album cobbled together without the artist's final say. Exodus has its moments – "Bath Salt" with (old?) guest verses from Jay-Z and Nas is a dope track, as are "Hood Letter" with the Gridelda family, "That's My Dog" with The LOX, "Dogs Out" with Lil Wayne (who surprisingly comes with the strongest guest appearance of the album), and especially the heartfelt "Letter To My Son" – but the album also has problems.
The biggest problem with Exodus is the lazy and uninspired production from Swizz Beats, DMX's longtime collaborator and friend who ended up finishing the album (with some input from others such as DJ Premier and Kanye West). Enough big names were involved on the production side, but none of them brought their A-game. Also, there are WAY too many features, and not all of them good. Alicia Keys has a limp contribution, people like U2's Bono, and Moneybagg Yo (whose appearance was the only part of the album DMX did not hear before his death, maybe not coincidentally on the weakest song of the album) shouldn't be on a DMX album, and there are others still that add nothing good to the album – it kind of feels like DMX is a recurring guest on a compilation album, almost being drowned out by all the other artists present. There's just not enough DMX here.
But despite its faults, Exodus is a moving final DMX chapter, a posthumous album that wasn't supposed to be posthumous at all – adding to the bittersweetness of it all. At least the album signifies a better fitting finale to a troubled career than his last couple of releases – the unofficial and unauthorized Redemption Of The Beast (2015) and the disappointing The Undisputed (2012) – would have done. DMX's gruff voice will be missed. 7/10
5. DMX - The Great Depression (2001)
The Great Depression is DMX's fourth album and his fourth consecutive album to debut at number one on the Billboard 200 chart. Even if it was another commercial success, the album wasn't on par with DMX's first three, and it was like the DMX-magic was wearing off. The Great Depression is a slightly more commercial-sounding album compared to the first three when it comes to the production and the hooks, even if DMX kept his verses raw. Some of the hunger that was evident on his first three albums seems to be missing here, and it's like DMX was running out of things to say. That said, there are still some dope tracks and strong bars on The Great Depression, and the album is better than is sometimes said now. Cuts like "Damien III", "A Minute For Your Son", "We Right Here", "I Miss You", "We In Here", and "Who We Be" are prime DMX. 7/10
4. DMX - Grand Champ (2003)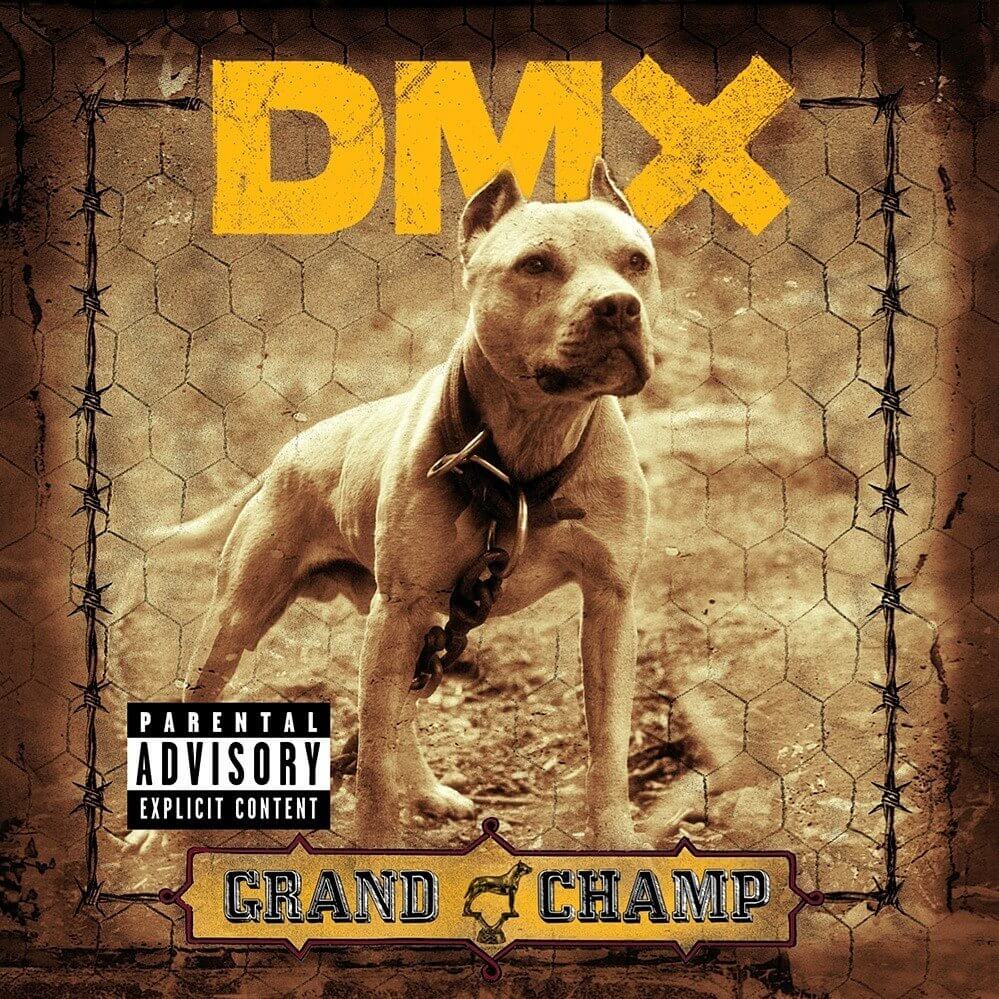 DMX's fifth studio album Grand Champ was DMX's fifth straight album that debuted at the #1 spot on the Billboard 200 chart – an incredible run. Grand Champ is an underrated album in DMX's catalog, even if it is overlong at 78 minutes and it misses some of the raw power of DMX's first three albums, even if there's some forgettable production, and even if there are too many guests and skits. These are all small complaints though – there are plenty of strong DMX tracks on this album, like "Dog Intro", "Where The Hood At", "Get It On The Floor", "Shot Down", "Dogs Out", "We're Back", and "The Rain" – all fire. Overall Grand Champ was another strong album by DMX and the last piece of really great music that we would ever get from him. 7.5/10
3. DMX – …And Then There Was X (1999)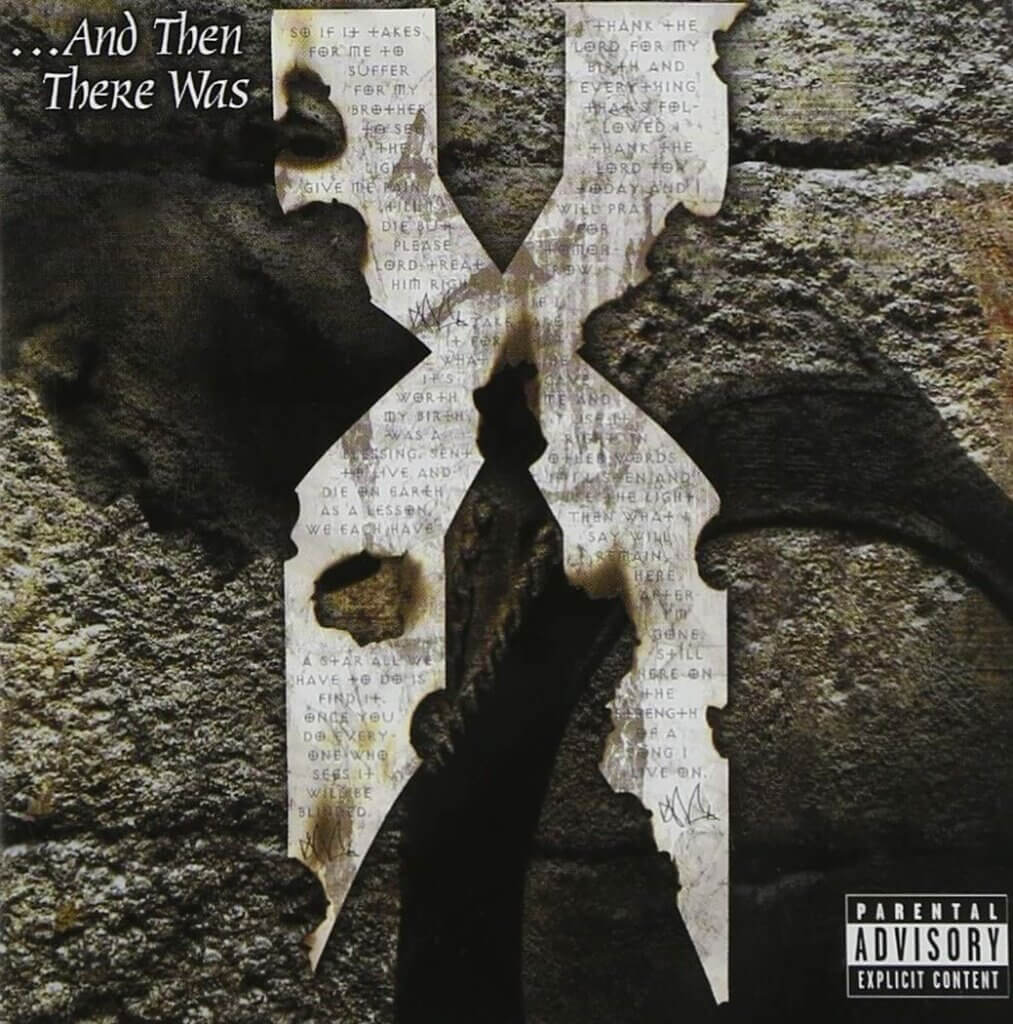 …And Then There Was X is DMX's third studio album, released on December 21, 1999, by Ruff Ryders Entertainment and Def Jam Recordings. The album was certified 5x Multi-Platinum by the RIAA on February 7, 2001 – making it DMX's best-selling album to date. ..And Then There Was X debuted at number one on the Billboard 200, making it his third album in a row to debut at the top. With two multi-platinum albums in 1988, that year will always be DMX's most memorable one, but in 1999 he was still on his winning streak – ...And Then There Was X is the third act in an incredibly impactful one-two-three punch.
"What's My Name", the anthemic "Party Up (Up in Here)"  (the most successful single of his career), and "What These Bitches Want" are the eye-catching singles on …And Then There Was X, but the whole album bangs. The lyrics, the delivery, the flow, the hooks, the beats – everything on this album was on point, and almost as strong as the two albums preceding it. …And Then There Was X still is peak DMX. 8/10
2. Flesh of My Flesh Blood Of My Blood (1998)
Banking on the runaway success of It's Dark and Hell Is Hot, DMX's sophomore album Flesh of My Flesh, Blood of My Blood was released just seven months after his debut album. Even darker than his debut, with tracks that are rumored to be cutting room floor leftovers from It's Dark…, this album is not quite as strong as its predecessor but it comes close, with plenty of classic DMX cuts such as "We Don't Give A F***",  "No Love For Me", "The Omen", "Ready To Meet Him", "Keep Your Sh*t The Hardest", and especially the monumental "Slippin'" – one of DMX's best songs.
Flesh of My Flesh Blood Of My Blood was DMX's second album that debuted at the #1 spot on the Billboard album list in 1998, another (triple platinum) mega-seller, and an amazing album from start to finish. 8/10
1. It's Dark and Hell Is Hot (1998)
It's Dark and Hell Is Hot is DMX's debut studio album and a gigantic commercial success – going quadruple platinum eventually. With DMX's grimy rap style and the album's gritty production, the massive mainstream success it garnered wasn't a given – DMX's charisma and star power surely had a lot to with that, as well as excellent marketing efforts by the Ruff Ryders label.
This is DMX at the top of his game: introspective, hardcore, and emotional at the same time. It's Dark and Hell Is Hot is the album responsible for starting the Ruff Ryders' reign of dominance, for reshaping the sound of Hip Hop in the early 00s, and for making DMX a superstar, filling the void left by 2Pac and Biggie. Similar to other Hip Hop superstars like Eminem and 2Pac, one of DMX's strengths was that he was able to put his vulnerable persona and his volatile emotions at the forefront of his music, and his troubling criminal record served to prove that it wasn't just an act.
DMX would never top or even equal this album, even though the follow-up Flesh Of My Flesh, Blood Of My Blood, which came out later in the same year, comes close. Lots of bangers on It's Dark and Hell Is Hot, "How's It Goin' Down", "Damien", "Ruff Ryders Anthem", "Let Me Fly",  "ATF", and "I Can Feel It" are just a few of the classic DMX joints on what will forever be his best album – and the unforgettable introduction of DMX to the world. 8.5/10