Introduction By @TrueGodImmortal – One of the most seminal artists in the late 90s is DMX. Hip Hop was at a period where everything was shiny suits, money throwing around, and living lavishly. The smoothed out rap bravado of Bad Boy had carried over to other artists and there were no artists that gave you the gritty and street feel. As always in Hip Hop, fans were clamoring for this and hoped to find an artist who fit that mold completely. Enter DMX. The Yonkers-bred gravel voice rapper arrived on the scene officially to the world in 1998, but he had been around before without a doubt. He made his name battling in street circles and would have an infamous early battle with Jay-Z back in 1993 before the two were famous. With his reputation growing and being well known, DMX would be signed to Def Jam Records and become the flagship artist for the new label Ruff Ryders. The year was 1998. Little did we know that at the time, DMX would soon become one of the biggest artists of the generation and take over the game.
His style was brash, slightly arrogant, but always aggressive and gritty, and his music told the story of his pain. Whether he was saying a prayer, spitting a verse about shooting or robbing, or asking for forgiveness in general, X was one of those artists that drew you in with his words and his lyrics. His subject matter was a mix of gangsta rap, soul-searching, and gospel rap, but his voice and delivery made it all sound like pure street aggression, something the game hadn't experienced in quite some time. Today, we are here to take a look back at the success and legacy of DMX and everything he brought to the music world. We go back to 1998 and beyond with our look at one of the most vital legends to the culture, DMX. Let's get into it.
@CherchezLaPorsh – DMX emerged in the industry early on, 1991 to be exact, and after releasing a couple of singles that didn't get much airplay, it seemed like he was stuck in the underground scene. It wasn't until Canibus, Mase and The LOX featured him on their tracks that DMX started gaining some popularity in the mainstream. Thankfully he did.
It was 1998, some time after the Notorious BIG and Tupac had passed away, and at a point where there was a major hole in Hip Hop. While fans were still mourning the loss of the greatest influencers of the time, DMX was busy in the studio. This was the year he gave us his debut and sophomore projects It's Dark and Hell Is Hot and Flesh Of My Flesh, Blood Of My Blood which were both great albums and had some incredible tracks. Both these albums established DMX as a solid rapper and an unique addition to Hip Hop/rap. While his personal life had an immense amount of drama, it's the uniqueness in his style that would become my favorite aspect of him (along with his music of course).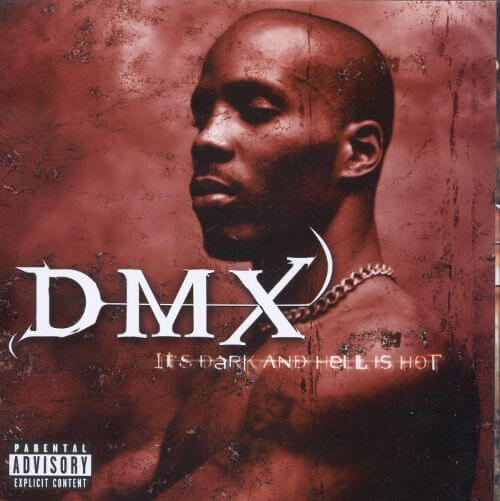 If there is one way to describe DMX, it's "intense". From the intonations in his voice to the incredibly high energy and aggressive feeling of his tracks, DMX is synonymous with anger and intensity. His lyrics are explicit and although this may sound a little off-putting, it works and appeals to just about anyone. His signature barks, his fascination with morbid and dark themes as well as opposing concepts of sacredness and God. His constant split between the two extremes often showed more about the (potential) internal battles he was facing at the time. Songs like "Damien" and "Slippin" would allude to this theory as well as his constant fascination with death, prayer, and communication with God. DMX's mental state and wellness was all too obvious as the years passed and several conspiracy theories were formed about it.
His personal issues didn't help. Almost from the start of his mainstream success, DMX was dealing with legal issues, from possession of weapons, animal cruelty and marijuana possession to aggravated assault and the list goes on and on and on. It was clear that the rapper was dealing with something profound and it ultimately caught up to him. DMX was in his prime from 1997 until 2001 and then he sort of fell off. His "prime years" were some of the best and he gave us incredible albums. His rise to fame and fall for grace happened a little too quickly and while he remains on top lists and the focus of some Hip Hop debates, the DMX we knew and loved in 1998 is not the same (or at least it seems that way). He gave us enough material and presence that would establish him and cement him as a legend of the Golden Era and in addition, DMX will always be the one rapper that had a heartbreaking decline and had us wishing we could have him back.
@JADBeats – Raised in Yonkers, NY, DMX has had hardships all his life, from getting abused, sent to group homes, and hooked on drugs as a child, while basically raising himself on the streets. Coming up in that type of environment is what led him to present such raw music to his fans. I first heard X when he stole the show on LL's "4,3,2,1" feat. Method Man, Redman, and Canibus. After that, he took the world by storm releasing "Get At Me Dog" produced by Dame Grease, which he and X had good chemistry, but when "Ruff Ryders Anthem" dropped, it was like X was able to come into his own which he and Swizz Beatz helped usher in that aggressive, synthesized bounce style. This alone made him a household name.
We began to see the love he had for dogs, specifically pitbulls. That made him more relatable to us because that's the dog all the hood n***** loved and he was the only rapper on that wave. He has never been a stranger to collabs or posse cuts. He was always holding his own on tracks with other skilled MCs and sometimes getting the best of them. For example, he did this on "N***** Done Started Somethin". Sheek was nice, Ma$e was dope, Kiss was nasty, and Styles was hard, but X put the chainsaw to the track. It remains one of my favorite verses from him.
A few other favorite X collabs of mine are as follows:
Blackout ft. LOX and Jay-Z
Hard White ft. The LOX and Drag-on
Grand Finale – ft. Method Man, Nas, and Ja Rule
My personal favorite X song is "Ready To Meet Him". I love the idea of having a conversation with God on a track going back and forth, and this one was perfect from the lyrics to the dark production. Surprisingly a lot of people missed or skipped this track because of the 2-minute prayer before the track starts. My 2nd favorite X song is "Slippin". This was one of his most introspective and touching songs. He took the famous phrase "I'm slipping, I'm falling, I cant get up" from a commercial and turned it into a dope hook. Only X could do that.
Another favorite is "Some X S***" off Ruff Ryders Vol. 1. He has a line in this song that's funny and perfectly describes a part of his personality ("Knew what I was doin, everyday that I've been doin it/ seeing n****s havin a good time so ima ruin it/"). One of his most aggressive verses was on "Shot Down" feat. 50 Cent & Styles P, which gave us that raw sound that we loved X for. My personal favorite X album is actually "Flesh of My Flesh, Blood of My Blood" but "…And Then There Was X" is a close 2nd, and then "It's Dark & Hell Is Hot" rounds out my top 3. One thing about him is that he's one of a kind and even though some wanted to imitate his style they couldn't. He was too authentic. Some say he was like Pac but actually I'd say he was his own man and lived the image that people perceived Pac to have.
It's still funny to see white people dance to "Party Up" now because it has some disrespectful a** lyrics, but the energy and beat carry it for them, I guess. I still find it amazing that with his aggressive style, he was able to be versatile on his singles. He had the street records, the club records, and the records for the ladies. I'll be the first to say I haven't been a fan of all of his projects released after 2006 but he's put in enough great work with his first 5 albums that he solidified his spot in my top 10 of all time. One of the best-selling rappers ever with over 30 million sold, he's had a great run and accomplished more with those 5 albums than a lot of rappers ever will.
I'm a fan of his film career too. With over 10 movies under his belt, he's executed every role well. My favorite of his is BELLY. To this day, he struggles in the day to day life, mostly getting arrested for traffic violations and minor instances. He seems to only be at peace when he's living down south or midwest where he can ride 4 wheelers as recklessly as he wants outside of city limits and be around his dogs. Although he's a flawed man, he's a practicing Christian who prays all the time even in public and tries to be better. I believe this is what has kept him from losing it all. When it comes to the "realest" rappers, X is amongst the elite because he gives you the real and holds no punches. His interviews speak for themselves. DMX is a legend.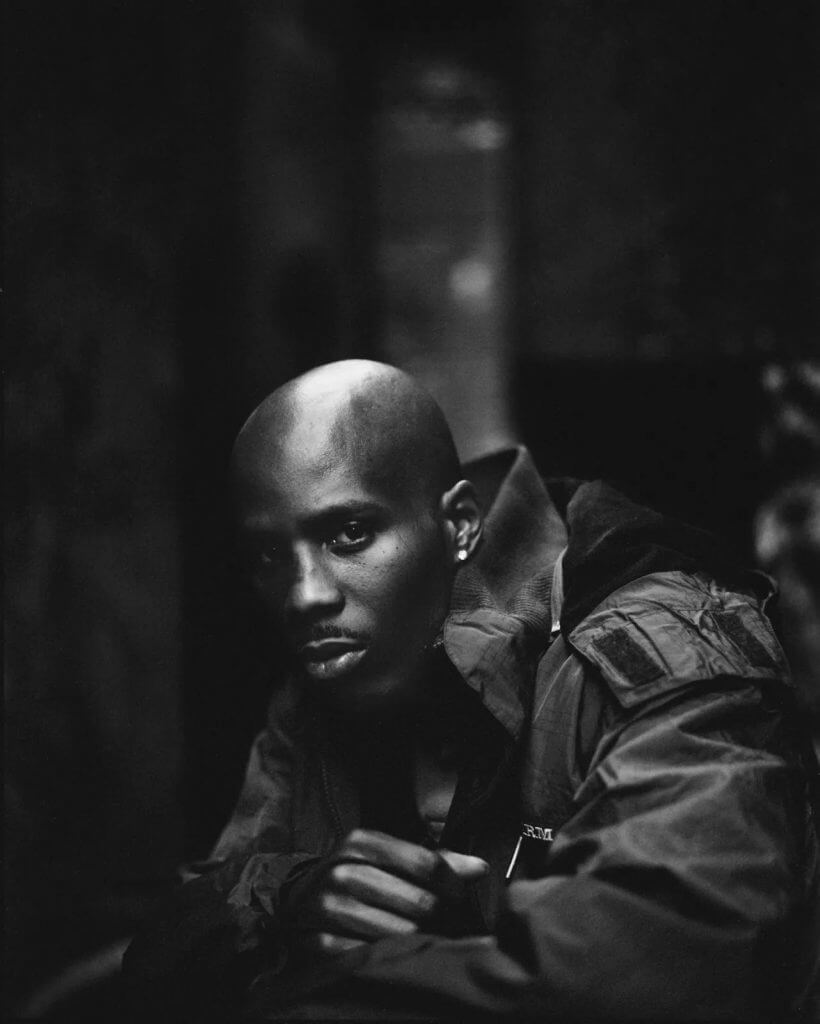 Outro By @TrueGodImmortal – For me, in 1998, my biggest memory of X and his music came from one song. And the hook to one song to be exact. Sure, I had enjoyed the singles like "Get At Me Dog" and "Ruff Ryders Anthem", but my favorite song was "Damien" and the hook was so iconic to me and everyone on my block. We would sing that hook out randomly just walking to the corner store or sitting on the porch because it resonated with us for some reason. I remember listening to It's Dark And Hell Is Hot over and over, enjoying the reality-based lyrics from X, and also admiring his knack for throwing a little bit of horrorcore into his rhyme as well. This was evident on a posse track like "N***** Done Started Something", where X rapped alongside The LOX and Mase, but stole the show with his gruesome lyricism and aggressive delivery.
The first album from X is a true Hip Hop classic, and it sold 6 million copies, which is crazy for a Hip Hop debut. It rests atop the list for highest selling Hip Hop debuts, as only respected classic debuts like The Chronic, Doggystyle, and technically Get Rich or Die Tryin have a claim to sales on the same level or better. It's Dark And Hell Is Hot gave listeners a lot to enjoy, and it also gave me as a fan one of his most interesting songs
I remember hearing Faith Evans on the hook. I remember the smooth beat. I remember the verses. I also remember the ridiculous skit that opens up the song. That's right, I'm talking about "How's It Goin Down". The song was one of those ghetto love songs that wasn't actually a love song, and it worked perfectly. For his first album, it's one of his most well-composed songs. His second album was more of the same, spawning tracks like "Slippin", "Blackout", and "No Love 4 Me", all of which served their purpose.
Still, one of my favorite all-time X tracks came during his third project. I wasn't the biggest fan of the album myself personally, aside from a few tracks, but it was the moment I heard Sisqo on a DMX track that I knew I was in for something different. The result was the smooth and iconic "What These B*****s Want", which became an anthem for many of us at the time, even if we couldn't relate. From the name dropping X does in the second verse to the hilarious adlib at the end from Sisqo ("one thing you gotta know, I'ma be a n**** for life… YEAHHHHH"), X delivers another classic track in his catalog and one of my all-time favorites. It's probably a top 5 DMX song for me, which says a lot.
His fourth and fifth album were solid to me, and while I don't think they compare to his first two, they are both enjoyable listens in their own right. The thing is, X knew what he did well and executed that on every album, so he has no wack projects in his catalog, just a lot of songs that feel similar to older ones.
Still, DMX as an artist is one of the best to do it from that era, and with three straight albums that sold 5 million or more, he made history in Hip Hop. He would also experience huge success in films, starring in Belly, Cradle 2 The Grave, Romeo Must Die, and Exit Wounds, among others, earning his actor pedigree. His personal issues aside, it's clear that despite being tormented by his tough past and the industry that DMX is strong. He's a fighter. He's never given up despite his stumbles and his resilience makes him a true Hip Hop icon in different regards. If you don't believe that X and his problems haven't stifled his mind, then look at his infamous poem from Def Poetry Jam. He speaks with such poise and honesty about an industry that he didn't want really, and a lot of his personal problems could very well be attributed to that. Regardless, X is one of the biggest artists of our time, and he will always be remembered as a legend. – DAR