Introduction By @TrueGodImmortal – The West Coast has bred a number of legendary artists. From Dr. Dre to the illustrious Ice Cube, all the way down to names  like Too Short and MC Hammer, the West has given us legends who have legacies that will stand the test of time. Perhaps the biggest and most versatile legend from the West is Snoop Dogg. Whether hosting a show next to Martha Stewart, making one of the most infamous debuts in Hip Hop history, crafting gems with Pharrell, or even starring in a film next to either his former partner in crime Dre or a younger smoker like Wiz Khalifa, Snoop can do it all. Today, we take a look at the legend that is Snoop, what he's accomplished, and why he's definitely one of the most important rappers from the West Coast. Let's get into it.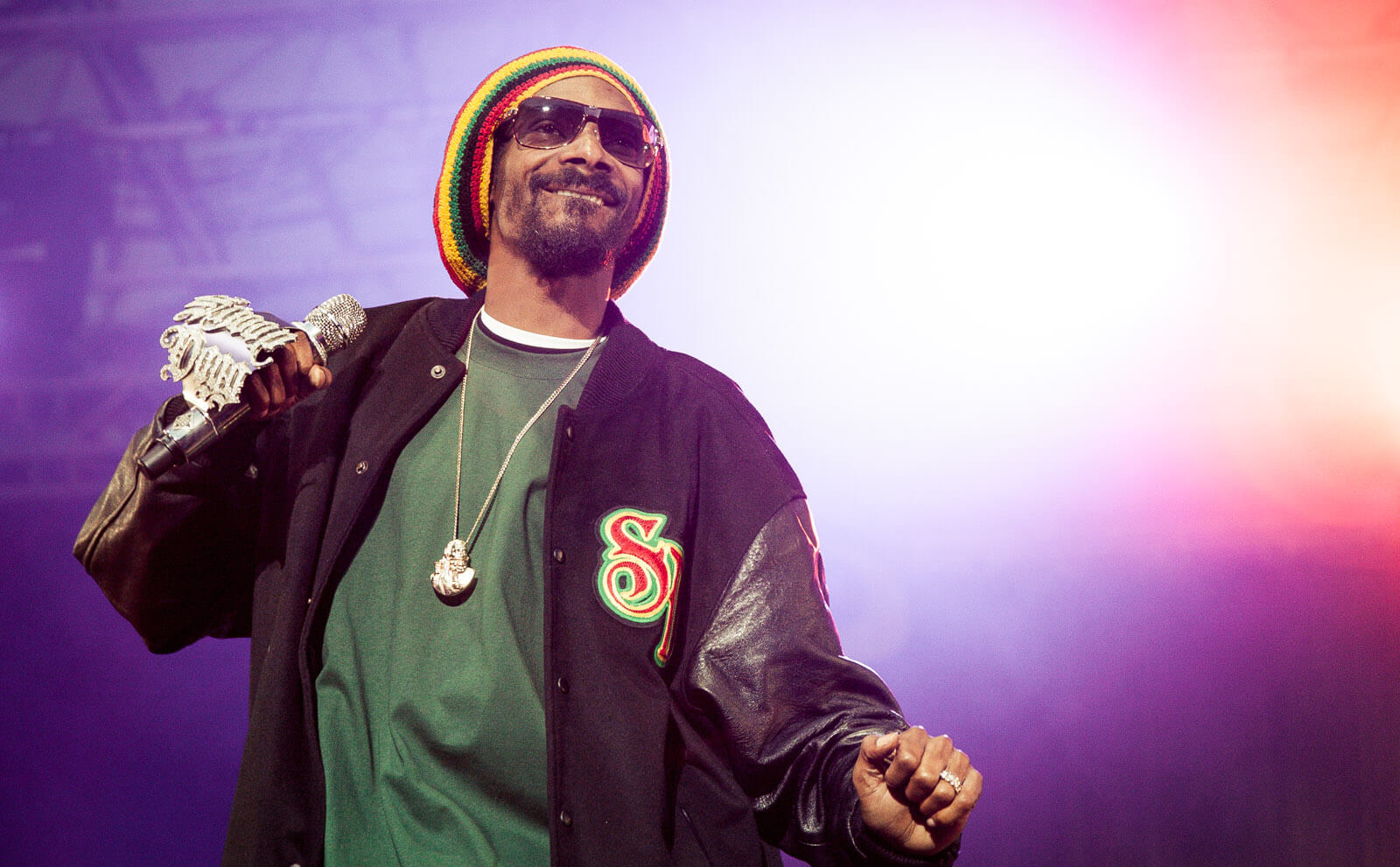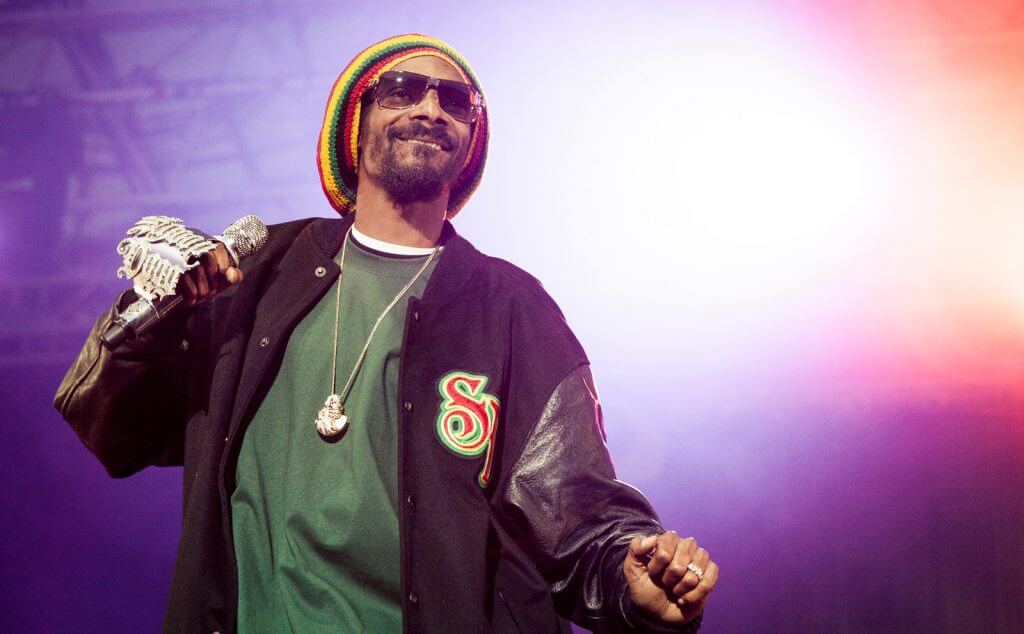 @CherchezLaPorsh – The West Coast has never really gotten as much praise or recognition as the East did when it comes to Hip Hop honestly. Ice T, NWA and Ice Cube (amongst others) would be credited for laying the foundation of gangsta rap on the west and by the time the nineties rolled around, it seemed as though California was on the rise.
In 1992, Dr. Dre would debut with The Chronic. That would be the first time most of us would hear Snoop Dogg. He was 20 at the time and the unique concise sound of his voice would peak the interest of many. Some would say Snoop carried The Chronic album since he was on all but 2 tracks, but regardless, he would make his official debut just a year later (in '93) and prove that at just 20 years old, just starting out, he could go head to head with the veterans and still establish himself as a solid MC and an up and coming legend.
Snoop's debut created the momentum he needed to release upwards of 15 studio albums and a handful of collaboration albums, not to mention dozens of features, TV programs and of course his business ventures. Over the years, Snoop has worn many "hats" and he's excelled at all of them, but for me my favorite era of Snoop was the early years and of course my favorite project that he's done is the Doggystyle album and you have to respect his business ventures all revolving in some way around weed.
Doggystyle has been called the sequel to The Chronic because as fans we became acquainted with Snoop through that album. The only difference is this was mostly Snoop and all new fresh material with one of the best producers at the time. The entire album was packed with such perfectly crafted beats, samples and loops that it made the profane and explicit lyrics seem smooth and mellowed out. The G-Funk that Dre had created and mastered was proven yet again and track after track showcased the talent of both.
Regardless of who you were, what you were into and whether you messed with alcohol and weed, this album appealed to any fan of Hip Hop. "Gin & Juice", "Lodi Dodi", "Ain't No Fun" and "Who Am I?" became instant favorites and the album would chart at number 1 right away (it held the record of fastest selling Hip Hop album ever until 2000). In any case, Doggystyle was an incredible album that gave us classic tracks that would not only age well, but sound just as great as the years passed.
With the success of the "Doggystyle" album, Snoop was everywhere! Award shows, videos, collabos and everywhere Snoop went, you knew that weed was sure to surface. It didn't take long before Snoop Dogg would become synonymous with "weed" and while this got him into trouble (sometimes), it also benefited him immensely. When Snoop wasn't releasing an album, he was making business moves that somehow incorporated what he knew best.
Starting back in 2009 with the title of creative chairman at Priority records, a few years later he would find himself investing in a marijuana delivery company called Eaze and then a line of edibles, weed concentrates and marijuana flowers called "Leafs by Snoop", which he promoted and (of course to help with the munchies) he bought out Roscoe's Chicken and Waffles after they filed for bankruptcy. While I don't condone any drug use, I do like these ventures because it goes so well with who Snoop is. He's always been the face of weed (if there was one) and he was able to profit from it, well before everyone else did.
Although throughout the successes, Snoop had many legal incidents that would follow him throughout the bad press, he managed to bounce back each time while coming with something new. For someone who came into the industry at such a young age and tried to establish himself amongst some Hip Hop heavyweights, Snoop not only cemented himself as an incredible MC but maintained it throughout the years and became known as a legend.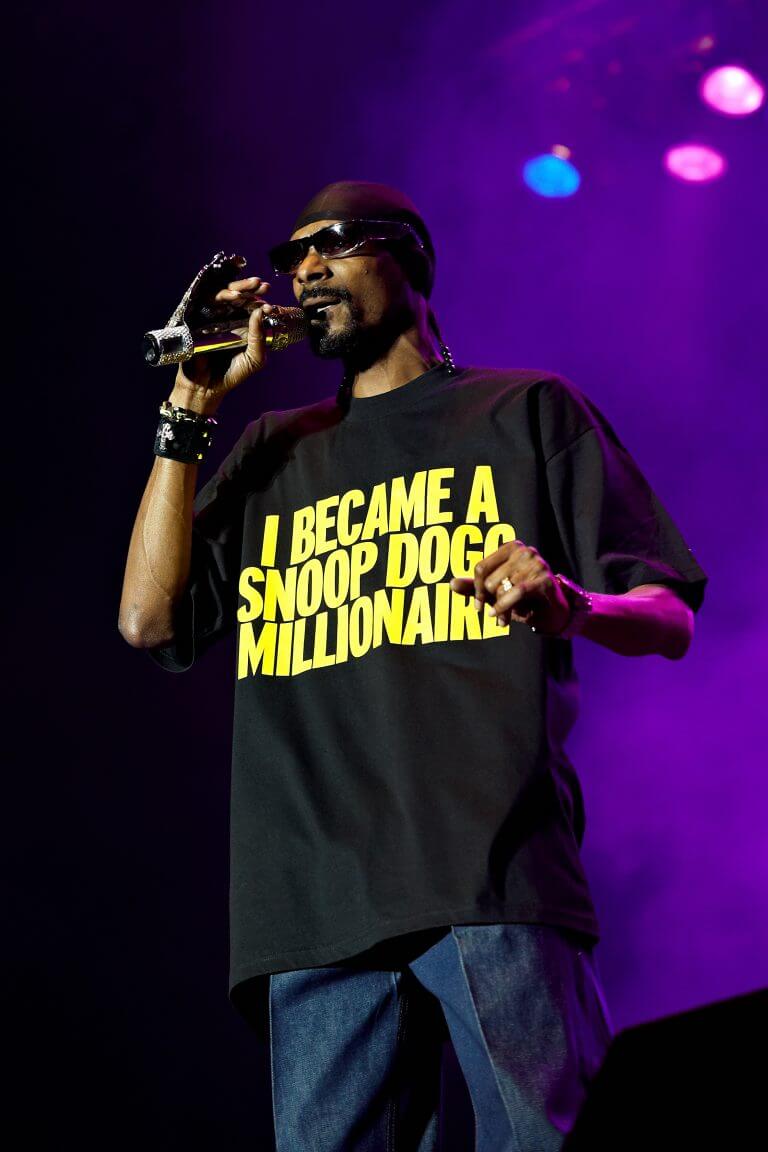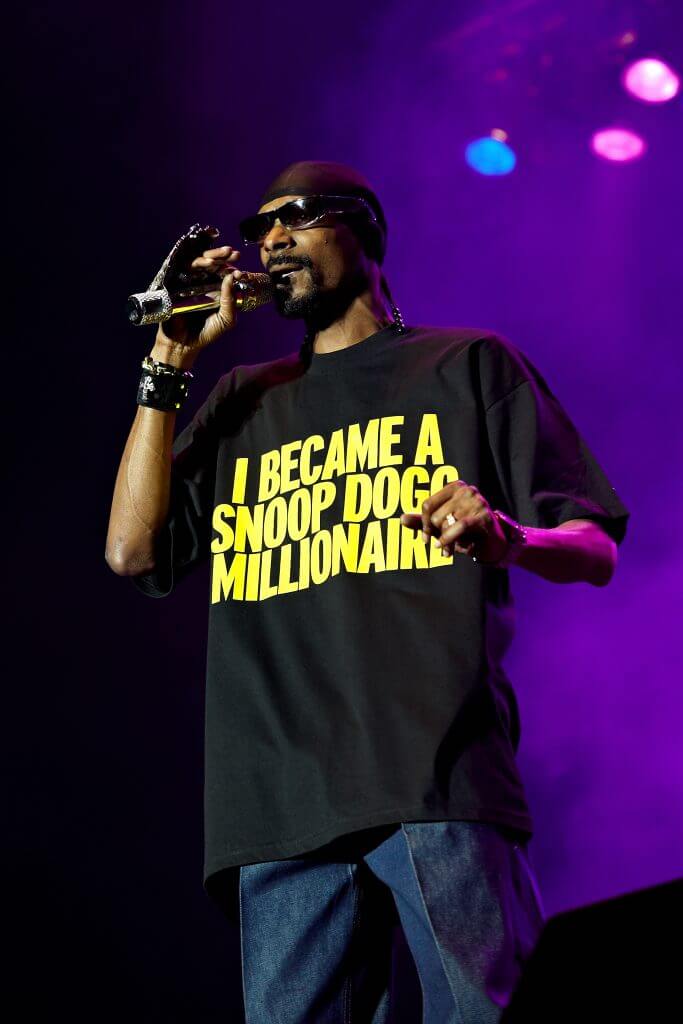 @JADBeats – Snoop was actually the 2nd rap act after Wu-Tang that took my love for Hip Hop to the next level. I had heard him on Deep Cover with that smooth flow so I knew he was dope. I forgot how the Doggystyle CD got in my hands, but I know it was in 1993 or 1994  and man I fell in love with that album. It was the hottest thing out at the time. I don't know where I would officially rank it, but it's definitely in my Top 10 Hip Hop albums of all time. "Murder Was The Case" is probably his most creative song. It's definitely one of his most gripping. I always find songs where rappers have conversations with God or the Devil interesting like DMX's "Omen". RIP to Charlie Murphy who appears in the "Murder Was The Case" video. You knew Snoop was becoming a phenomenon because all the skinny and lanky n***** were trying to dress like him and you couldn't go anywhere without hearing a "Deez Nuts" joke.
After this, Snoop never had an album that I loved as much but he did have decent albums and always stayed relevant. His presence in entertainment exceeded his presence in Hip Hop. He's always been able to remain relevant in some way, whether it was doing a feature here and there on rap songs, or even on some really big pop records also, he always maintained. Snoop could spend time going on day time television as a TV personality or showing his athletic competitiveness at every celebrity football and basketball game, or acting in multiple films either as himself or as original characters (his role in The Wash is his most hilarious one to me). He's had his own sketch comedy show, variety show, and reality TV series. Snoop has been the face of the marijuana movement for years also. No matter who he's around, it can be the most clean cut daytime TV show and somehow the weed topic will come up and there's no negative backlash at all. Who else can have a show with Martha Stewart and still retain their street cred besides him?
Snoop has a large presence online as well always going viral for speaking his mind or people creating memes from his pics. You know your spot is solidified in the game when people start saying "he's the next Snoop" like they did with Wiz Khalifa & Nipsey Hussle, which is a huge honor to bestow on both artists.
For 25 straight years, he's been a constant figure in not only Hip Hop but in pop culture period by being himself and not sacrificing who he was for a check. Snoop Dogg is a vet, a icon, and of course, a legend.
Outro By @TrueGodImmortal – Snoop has become a cultural icon in the world of Hip Hop and beyond, carving out his own lane. His journey took him from the legendary Death Row Records to the legendary No Limit Records and through that journey, Snoop gave us some gems and great albums. Whether it was his debut Doggystyle, his return to form album Tha Last Meal, or even his underrated near classic R&G, Snoop has been able to reinvent himself, his image, and keep his music fresh through the years. He even ventured into the movies, starring in The Wash, Baby Boy, and the unintentionally hilarious Bones, along with a substantial role in the classic Training Day, all in 2001. Snoop was also in films like Soul Plane and Starksy & Hutch, as well as roles in Grow House, Mac and Devin Go To High School, and more, but his biggest impact came in music.
Starting with the legendary debut Doggystyle, Snoop would craft anthems like "Ain't No Fun" and "Gin And Juice", coasting over the Dr. Dre production and G-Funk soundbed, ushering in a new wave for hip hop. He was a part of one of the greatest rapper/producer combinations with Dre, and his work on The Chronic and Doggystyle positioned Snoop as one of the best rappers in the game, if not the best period. After a very successful soundtrack in Murder Was The Case, Snoop then would work with Tha Dogg Pound and 2Pac on their records, before gearing up for his next (and final) Death Row Records release. Though Tha Doggfather wasn't well received, it has some dope moments on it. After leaving Death Row, Snoop would end up on No Limit, and this is where things get quite interesting.
Following a very underwhelming yet successful album to start his No Limit run, Snoop fame back with an album that mixed in his new sound with the traditional Snoop sound and it all worked perfectly. No Limit Top Dogg isn't a classic, but it's a welcome departure from the music that made his No Limit debut so disappointing. Still, No Limit wasn't the place for Snoop and after dropping the near classic Tha Last Meal (which spawned classics like "Set It Off", "Wrong Idea", "Lay Low", and many others), Snoop would embark on a new journey, releasing his next album through his own Doggystyle record label. The result was the underrated Paid Tha Cost To Be Da Boss, which began the new working relationship that would change the entire career of Snoop. The Neptunes and Snoop together would become a huge sensation after the success of the hit single  "Beautiful", which propelled the album to over 1.7 million copies sold.
After that album, Doggystyle Records would head over to Geffen through a working partnership with Star Trak (The Neptunes' label), and as a result, we got what stands as one of my favorite Snoop albums, the also near classic R&G (Rhythm & Gangsta): The Masterpiece, which gave us a lot of top notch tracks from Snoop. Whether my favorite "Let's Get Blown", the instant hit "Drop It Like It's Hot", or even hilarious tracks like "Fresh Pair Of Panties On". Snoop had experienced a career revival artistically, but through it all, he never lost his support and sales. Every album from Doggystyle through R&G went platinum plus or better.
After R&G, he would suffer a bit due to the sales decline of the industry, but it wasn't a major setback, as his solid 2006 album Tha Blue Carpet Treatment managed to creep to a platinum plaque, with just about a million copies sold. After this, Snoop would continue to release music, but honestly, they were all under the quality of that epic run he had from No Limit Top Dogg to R&G. Even though his 2008 album Ego Trippin was a hit or miss effort, it still spawned the classic single "Sensual Seduction", (or the real title "Sexual Eruption"), which pushed the album to gold. Shortly after that, Snoop came back with another hit in "I Wanna Rock", but the album Malice N Wonderland just didn't hit the mark. The same could be said for the 2011 release Doggumentary, the 2013 attempt to become Snoop Lion (this doesn't deserve much of a mention), and the 2017 Neva Left, the last three albums we've heard from him. Still, even with the lack of great albums, Snoop always maintained his relevance and popularity.
He would end up gaining the adoration of the general public and pop culture through his albums, and that led to those aforementioned film opportunities, but Snoop also got some attention through the small screen. The most personable stoner in Hip Hop essentially grew up through his time in the genre and would use that to get his own reality show, Snoop Dogg's Fatherhood, which showcases the family man side of Snoop that many of us didn't see prior. It was a far cry from what we saw of him in his prior movies or TV shows and it remains one of his best ventures. As a businessman, as an artist, as a TV personality, as an all-around entertainer, there aren't many like Snoop, and he will always be a true legend. – DAR