Pharoahe Monch is a Hip Hop MC from Queens New York. He has been at the forefront of lyrical innovation for two-decades now. Not only is he one of Hip Hop's preeminent lyricists, crafting intricate rhyme schemes and intelligent raps, but he is also an incisive political and social commentator, using Hip Hop as a platform for political engagement. (MAX AGENCY)
Pharoahe Monch's name is derived from the monkey doll Monchhichi. After receiving a bad haircut, which left Monch looking like a "chimpanzee", girls in Monch's class at the High School of Art and Design began calling him "Monchhichi", which was later shortened to "Monch". Monch adopted the "Pharoahe" prefix after meeting future Organized Konfusion partner Prince Po.
Monch released three albums as part of the rap duo Organized Konfusion with partner Prince Poetry: The self-titled Organized Konfusion, Stress: The Extinction Agenda and The Equinox. The duo handled a large amount of production on these albums themselves. All albums received positive critical reviews, but moderate sales. As a result, the duo split up after recording their final album The Equinox in 1997. Prince Poetry has since denied the possibility of an Organized Konfusion reunion.
Pharoahe Monch then signed to Rawkus Records, an indie label. After making several guest appearances on albums like the best-selling Rawkus compilation Soundbombing II, Monch's much-hyped debut, Internal Affairs was released in 1999. The first single of the album, "Simon Says", became a hit single, peaking at No. 97 on the Billboard Hot 100. It was also featured in the 2000 cinematic releases Charlie's Angels and Boiler Room. Despite its success, the song caused controversy when Monch was later sued for the song's use of a sample from Akira Ifukube's Gojira Tai Mosura in the hook. The uncleared sample use caused a halting in his album's distribution.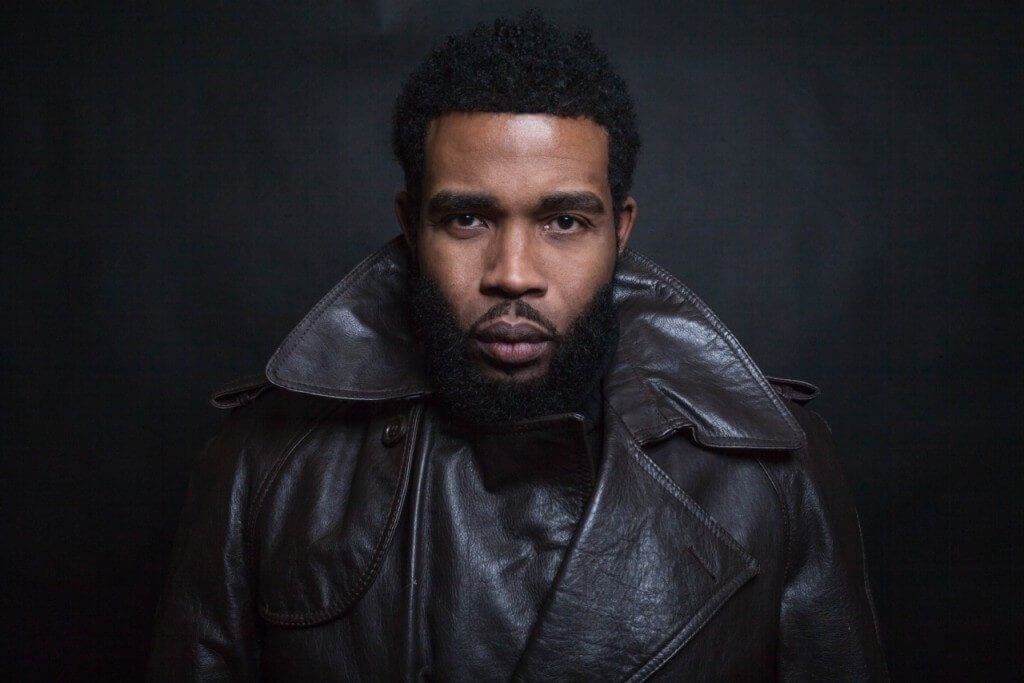 After Internal Affairs and the controversy over its hit song, Pharoahe would not release another solo project for several years. He did still make some songs and guest appearances however. In 2000 he featured with Mos Def and Nate Dogg on the hit song "Oh No" from the Rawkus compilation record Lyricist Lounge 2. He contributed the song "F*** You" to the Training Daysoundtrack in 2001, and rapped the theme song to Madden NFL 2002. In 2003 Pharoahe released his final single through Rawkus Records, "Agent Orange", a war inspired song which revisited the 1991 Organized Konfusion track "Releasing Hypnotical Gases".
There were rumors his next album, at first tentatively titled Innervisions, was to be released under Denaun Porter's new Shady Records imprint Runyon Ave. They reached out to Stevie Wonder and were at the beginning processes of recording the album but apparently the deal fell through; Monch later announced a deal with Street Records Corporation, home of Wu-Tang Clan, David Banner and Terror Squad. On December 19, 2006, Pharoahe Monch released his first and only official mixtape, The Awakening, hosted by Clinton Sparks, DJ Boogie Brown. In June 2007, Monch released his second solo album Desire to critical acclaim. Monch said about the album; "…it's very soulful, very gospel, a fresh, new sound for me." The album's lead single was the self-produced track "Push", with "Let's Go" as its B-Side. The song's music video and single were released in late September 2006. Pharoahe Monch released a second music video entitled "When the Gun Draws" at a Brooklyn music festival in February 2007. The track was inspired by a song he did with Prince Po entitled "Stray Bullet" which was featured on the Stress: The Extinction Agenda album. A final video was made for the title track "Desire" in late 2007. It was directed by New Zealand director Andy Morton and shot on the Rock the Bells tour with full band. The video features both MeLa Machinko and of course, a huge performance from Showtyme.
On July 9, 2010, Pharoahe Monch allowed Hip Hop website Hip HopDX.com to leak a song from his forthcoming album W.A.R. (We Are Renegades). The song was called "Shine" and featured vocals by MeLa Machinko and was also produced by Diamond D. On February 14, 2010, another song from Monch was leaked, which is called "Clap (One Day)," produced by M-Phazes.
Pharoahe Monch released his third solo album W.A.R. (We Are Renegades) in March 2011. It featured guest appearances from Jill Scott, Styles P, Citizen Cope, Jean Grae, Royce da 5'9″, Immortal Technique, Vernon Reid, Phonte, Mr. Porter, Mela Machinko, Showtyme & DJ Boogie Blind. Pharoahe revealed that the album is a "throwback to 1993, '94 Hip Hop" and featured production by Exile, Marco Polo, M-Phazes, Fatin, Diamond D, Mike Loe, Samiyam, Adam Deitch, Eric Krasno and Pharoahe Monch himself. Four singles have been released from the album: "Shine", "Clap (One Day)", "Black Hand Side", and "Assassins". A ten-year anniversary re-issue of Internal Affairs will also be released featuring a documentary about the making of the album.
In 2011, Pharoahe Monch was a judge on the Ultimate MC TV show alongside with Royce da 5'9″, Sean Price, Planet Asia, and Organik.
Pharoahe Monch recently made his second appearance on an R&B song – the first being "It Ain't The Money" on Macy Gray's 2003 album The Trouble With Being Myself – performing on Eric Roberson's album track "The Cycle" from Roberson's 2014 album The Box.
Pharoahe released his fourth album, PTSD: Post Traumatic Stress Disorder, on April 15, 2014, under his independent label, W.A.R. Media. The album is a conceptual follow up to his third album, W.A.R. (We Are Renegades). The album featured two singles, "Damage" and "Bad M.F.", both produced by Lee Stone.
Cover photo by Michelle G Hunder. Official site: Pharoahe Monch