Mos Def was born Dante Smith on December 11, 1973 in Brooklyn, New York. The eldest of 12 children and stepchildren, Mos Def and several of his siblings grew up with his mother in the Brooklyn projects, while several of his other siblings grew up with their father in New Jersey. Coming of age at the height of New York City's crack epidemic in the 1980s, a young Mos Def found himself surrounded by violence, addiction and crime. Reflecting on his childhood home, the rapper later said, "I believe the projects were a social experiment; we were laboratory rats stacked on top of each other, and people just knew, inherently, that there was something wrong."
Yet even as a child, Mos Def was determined to overcome the circumstances of his upbringing: "I remember being seven years old and looking out that window, thinking, 'I'm gonna make some money.' Because we were good people." Surrounded by hopelessness, it was easy to feel that escape from the projects could only be won through superhuman effort. As Mos Def would later rap in his autobiographical song, "Life in Marvelous Times": "Basic survival requires super heroics/ No space in the budget for a cape."
Despite the dangers surrounding him, a young Mos Def managed to steer clear of violence and drugs, pursuing a different path to prosperity through his early passion for the arts. In 1982, at the age of nine, he simultaneously developed an appreciation for theater and Hip Hop. "That was the first year I wrote a rhyme," he later recalled, "and it was also the year that I first saw Wild Style—in the theater, in the Bronx, with my mom. The place was packed. I lived for a summer in the Bronx, and you can't really describe that time and the energy and have it mean all that it did. It falls short. New York was another type of place, and Hip Hop was local, community music, public-access channel. It was a culture that came up in a city on the decline." Not long after, in fifth grade, Mos Def appeared in his first play, a school production of "Free to Be…You and Me." He then enrolled in a performing arts magnet school, Philippa Schuyler Middle School, which he later described as "an oasis" of bright, talented kids in the center of the ghetto. Mos Def continued on to Talent Unlimited High School, another performing-arts magnet, landing his first professional acting role (in the TV movie God Bless the Child) during his freshman year. As a high school senior, he won a recurring role in the TV series You Take the Kids, leaving school to film the show in Los Angeles. Upon returning to New York a year later, he landed his most prominent role to date in The Cosby Mysteries (1994–1995). Even while filming alongside Bill Cosby by day, Mos Def immersed himself in the blossoming New York Hip Hop scene at night. It was at this time that he first assumed the stage name "Mos Def," short for "most definitely," and formed a rap group called Urban Thermo Dynamics alongside one of his brothers, D.c.Q., and the female rapper Ces. They performed in small venues and underground showcases while attempting to break through to larger audiences.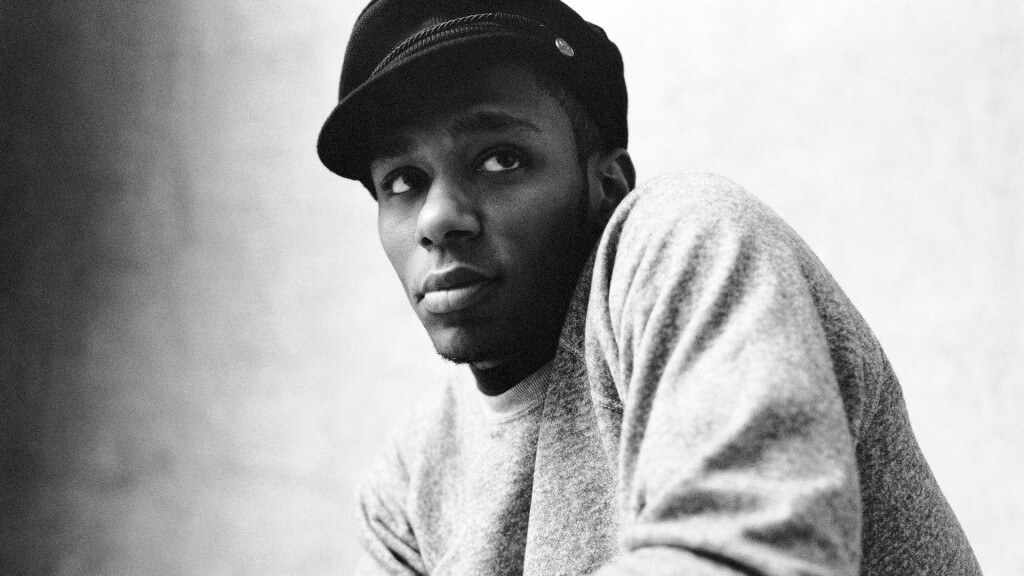 In 1996, with appearances on singles by popular rappers De La Soul and Da Bush Babees, Mos Def really began carving out a name for himself among the Hip Hop faithful. A year later, he released a solo single, "Universal Magnetic," that became an underground hit and landed him a record deal with Rawkus Records. Soon after, Mos Def teamed up with fellow Brooklyn rapper Talib Kweli to form the soon-to-be-legendary rap duo Black Star; the duo's 1998 debut album, Mos Def & Talib Kweli Are Black Star, was one of the most inventive and critically acclaimed rap albums of the year. One year later, Mos Def released his highly anticipated debut solo album, Black on Both Sides, featuring the hit singles "Ms. Fat Booty" and "Mathematics," which made him a star and established his reputation as one of the most intelligent and socially conscious rappers of his era.
Despite the enormous success of Black on Both Sides, after its 1999 release Mos Def shifted his focus from rapping back to acting. Throughout the early 2000s, he appeared in films such as Bamboozled (2000), Carmen: A Hip Hopera (2001), Monster's Ball (2001), Showtime (2002) and The Italian Job (2003). In 2004, Mos Def portrayed pioneering heart surgeon Vivien Thomas in the HBO miniseries Something the Lord Made, a role that earned him both Emmy and Golden Globe Award nominations for Best Actor. He also appeared onstage in the 2002 Broadway debut of the Pulitzer Prize–winning play Topdog/Underdog.
In 2004, Mos Def returned to the recording studio to record his second solo album, The New Danger, a commercial and critical success that featured the Grammy-nominated single "Sex, Love, and Money." Two years later, in 2006, he released a less successful third album, True Magic. However, his fourth and most recent album, 2009's The Ecstatic, won widespread acclaim, with songs such as "Life in Marvelous Times" and "History" combining poetic and socially acute lyrics with catchy beats and top-notch production. The Ecstatic was nominated for Best Rap Album at the 2010 Grammy Awards.
In addition to his work as an actor and rapper, from 2002 through 2007, Mos Def served as the host of the televised spoken-word program Russell Simmons Presents Def Poetry.
Mos Def married Maria Yepes in 1996, and the couple had two daughters before parting ways a decade later, in 2006. Shortly after separating from Yepes, Mos Def married Alana Wyatt, but they later separated after only two years of marriage.
Since his emergence on the national stage in the late 1990s, Mos Def has locked down a reputation as of the most revered rappers of his generation as well as a highly respected actor. His intelligence, verbal skill and keen eye for social observation have made him a spokesman of the Hip Hop generation who appeals to people from all walks of life. "My work is a reflection of the human condition," Mos Def says. "I don't want to hurt anybody. I don't want to mislead people. I want to tell the truth. All my songs are not happy. Some of them are even aggressive—some may say mean, but we all experience these feelings in life. I'm just being honest about what I feel and what sounds and ideas were motivating me at the time."