Babygrande Records Best Hip Hop Albums: [Babygrande] is an American independent record label and creative collective comprised of musicians, filmmakers, photographers, painters, and writers. Founded in 2001 by Chuck Wilson, former Director of A&R at Priority Records/EMI, Babygrande has emerged as one of the premier independent labels operating today. Babygrande has a catalog of over 3000 albums, music videos, and online content that includes Hip Hop, EDM, indie rock, and everything in between. Babygrande has helped launch the careers of new artists and has nurtured the careers of seasoned veterans. As it heads towards its 25th Anniversary, Babygrande continues to focus on quality music and working with artists whose work ethic, craftsmanship, talent, and sounds are superior.
Artists such as Jedi Mind Tricks, Apathy, Army Of The Pharaohs, Canibus, 7L & Esoteric, OuterSpace, Snowgoons, GZA, Freeway, Brand Nubian, Immortal Technique, and Jean Grae have released records on Babygrande Records. A number of these artists have since broken with the label under a cloud of dissatisfaction with label politics – to put it diplomatically. Questionable label politics aside, a fact is a lot of really strong Hip Hop albums were released through Babygrande.
Presented here are HHGA's 40 favorite projects issued on Babygrande (no EP's, compilations, or instrumental albums are included) – check out Babygrande Records Best Hip Hop Albums.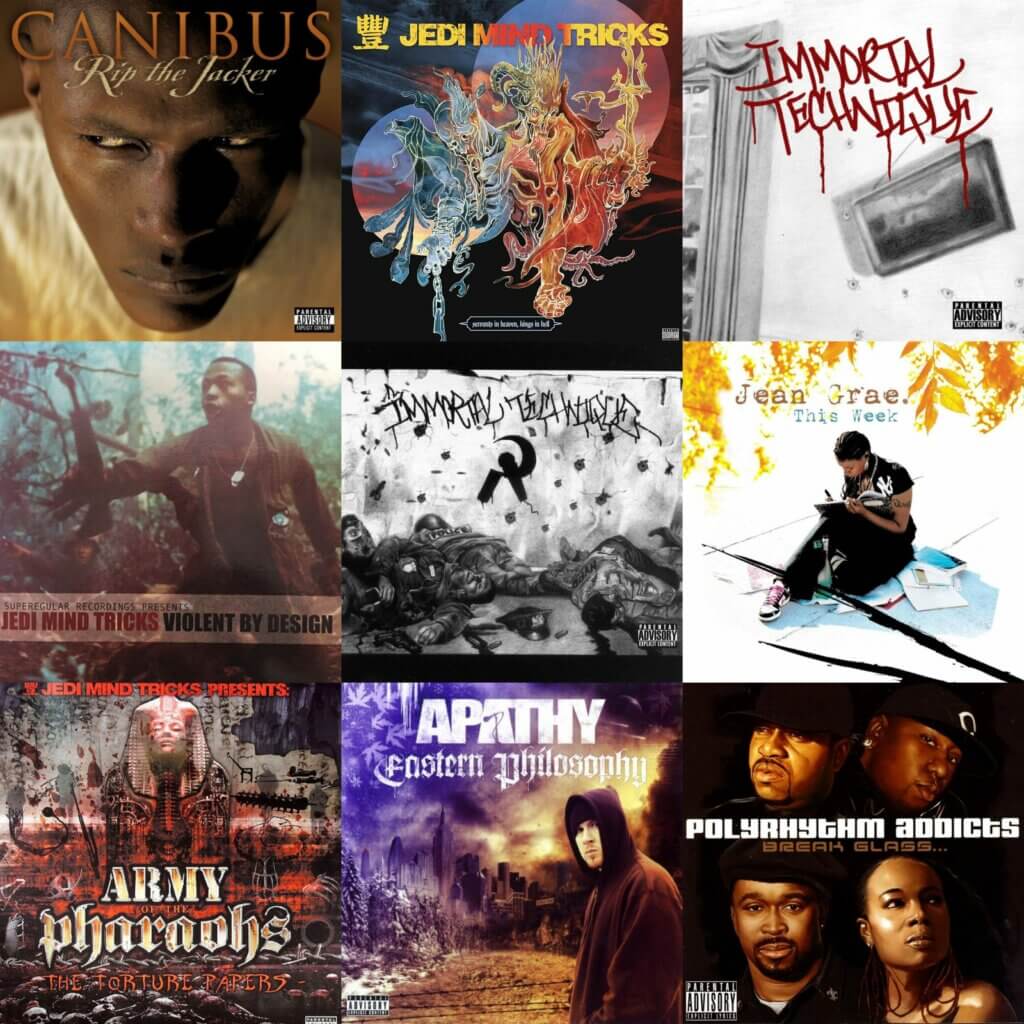 40. Doap Nixon - Sour Diesel (2008)
Doap Nixon is an on-and-off member of the supergroup Army Of The Pharaohs, Sour Diesel is his debut full-length solo album. Doap Nixon is one of the finest emcees out of the AOTP camp, and he doesn't disappoint here. Twelve tracks, zero filler – nothing but fat beats and dope rhymes, with extra flavor added by guests such as Vinnie Paz, OuterSpace, and Reef The Lost Cauze. Sour Diesel is a must for fans of AOTP and Jedi Mind Tricks. 
39. Randam Luck - Conspiracy Of Silence (2008)
Hard-as-nails beats and rhymes in the best Jedi Mind Tricks tradition. Not especially memorable maybe, but Randam Luck's Conspiracy Of Silence is a solid presentation of hardcore Hip Hop (and its successor Graveyard Shift (2009) is just as hard).
38. OuterSpace - Blood & Ashes (2003)
Blood and Ashes is the debut album by Philadelphia duo OuterSpace. It features collaborations by Jedi Mind Tricks frontman Vinnie Paz, Immortal Technique, Sadat X from Brand Nubian, and fellow Army Of The Pharaohs members 7L & Esoteric, Celph Titled, Des Devious, and King Syze. Raw rhymes, catchy hooks, banging beats, and lots of energy – fans of Jedi Mind Tricks and AOTP will also dig OuterSpace.
37. Mountain Brothers - Triple Crown (2003)
Mountain Brothers is a trio originally from Philadelphia, Pennsylvania. Named after the legend of 108 mountain bandits depicted in the Chinese novel Water Margin, Mountain Brothers are considered cultural pioneers, being one of the first Asian American Hip Hop groups. Mountain Brothers released two critically acclaimed albums, Self Vol 1 and Triple Crown, the first one self-released, the second album one of the first Babygrande releases. The trio disbanded shortly after the release of Triple Crown, but this monster of an album with 73 minutes of raw boom-bap is one to remember and cherish.
36. Hi-Tek - Hi-Teknology 2: The Chip (2006)
Cincinnati beatsmith Hi-Tek is best known for his collaboration with Taleb Kweli on their classic Train Of Thought album (as Reflection Eternal in 2000). Following that monumental release, Hi-Tek put out his debut compilation album entitled Hi-Teknology (2000) to decent acclaim. A sequel, Hi-Teknology 2, was made for MCA Records but never released; a second Hi-Teknology 2 was eventually recorded and released on Babygrande Records.
Guests include J-Dilla, Q-Tip, Kurupt, Talib Kweli, Ghostface Killah, Busta Rhymes, Jadakiss, Papoose, Raekwon, The Game, Bun B, Devin the Dude, Nas, and Common – despite this star-studded roster the album wasn't a big success.
Later on, Hi-Tek blamed the label for the lack of success of the album: "Hi-Teknology 2 was a prime example of a classic album, which just went down the drain as no one heard it. That's not my fault; that is the label's job to make sure people heard it. I get out and do every interview and all the press, but it was more a case of when they recouped, they were cool with that and it went no further. I had nine Interscope artists on that album and the only reason I got that was because of my relationship with [Dr.] Dre and Interscope. A lot of people wouldn't be able to get that, so why not capitalize off that relationship?"
Whatever the reason for the album's relative obscurity, it is a fact it deserved more attention and more props. Not all songs hit, but there are plenty of great tracks, such as  "Where It Started At" featuring singer Dion and rappers Raekwon, Jadakiss, and Papoose, "Music for Life" featuring Nas, Common, Tek himself, Floetry's Marsha, and the late J. Dilla, "So Tired" featuring Bun B, Devin the Dude, and Pretty Ugly,  "Keep It Moving" featuring Q-Tip and Kurupt, and "Josephine" featuring Ghostface Killah and Pretty Ugly. Hi-Teknology 2: The Chip is a dope album.
35. OuterSpace - God's Fury (2008)
God's Fury is the third studio album from OuterSpace, and their last released on Babygrand Records. The album features collaborations by Jedi Mind Tricks's Vinnie Paz, Sick Jacken & Cynic of Psycho Realm, and fellow A.O.T.P. members Doap Nixon, Reef The Lost Cauze, Des Devious, King Syze, Celph Titled, and Chief Kamachi. God's Fury is more of the same from OuterSpace, but if it ain't broke, why try to fix it?
34. Army Of The Pharaohs – Ritual Of Battle (2007)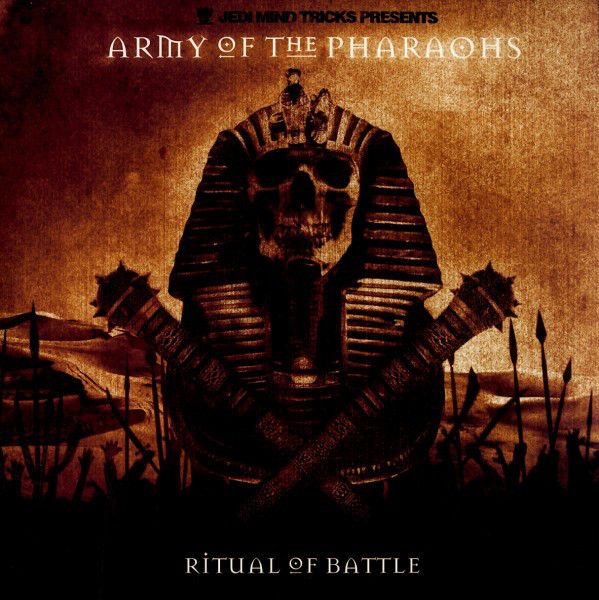 Army Of The Pharaohs (AOTP) was initially conceived by Jedi Mind Tricks frontman Vinnie Paz. His vision was a constantly-evolving, collaboration of epic proportions that would include emcees, producers, and DJs. AOTP's first incarnation included Bahamadia, Jedi Mind Tricks, Chief Kamachi, 7L & Esoteric, and Virtuoso and resulted in the wildly successful 12" single, 'Five Perfect Exertions'. 2006 saw the long-awaited debut The Torture Papers, the supergroup's sophomore offering Ritual Of Battle reunites the winning formula – this time around with Vinnie Paz, Outerspace, Apathy, 7L & Esoteric, Celph Titled, Chief Kamachi, King Syze, Faez One, Demoz, Reef The Lost Cauze, Doap Dixon, King Magnetic, as well as first-time AOTP constituent (and renowned former Jedi Mind Tricks member) Jus Allah.
Ritual Of Battle is not as strong as The Torture Papers is, but still plenty strong.
33. Jedi Mind Tricks – A History Of Violence (2008)
This is not Jedi Mind Tricks' best album, but it's not nearly as bad as some critics have you believe. A History Of Violence is a solid follow-up to the admittedly way superior Servants In Heaven Kings In Hell (2006) album.
32. Cilvaringz - I (2007)
Cilvaringz is a Wu-Tang affiliated Dutch Moroccan producer and rapper, I is his debut album. I is one of the best-produced Wu-Tang albums of the 2000s. Cilvaringz's (anti-American) lyrical content will be a turn-off for some, but there's no denying the power of this album. Appearances by Ghostface Killah, Raekwon, GZA, Masta Killa, RZA, Method Man, Killah Priest, and other rappers from the extended Wu-Tang family help round out what is one of the best Wu-Tang releases of the decade.
31. Bronze Nazareth - The Great Migration (2006)
Bronze Nazareth is an emcee and producer from Michigan, who has crafted banging beats for the likes of GZA, Raekwon, Masta Killa, Afu-Ra, Black Market Militia, Immortal Technique, and many others. With The Great Migration, Bronze Nazareth delivered a dope full-length debut album that is worthy of the Wu-Tang seal of approval. Cuts like "Poet Burial Ground", "More Than Gold", and "Black Royalty" are a few of the stand-outs on what is a wholly enjoyable LP.
30. Wisemen - Wisemen Approaching (2007)
The Wisemen is a crew consisting of Wu-Tang-affiliated emcee/producer Bronze Nazareth, his brother emcee/producer Kevlaar 7 (who died on December 23, 2014, from a blood disorder), and emcees Phillie, Salute the Kid, Illah Dayz, and June Megalodon. The group's debut album Wisemen Approaching also has features from Wu-Tang Clan's GZA as well as from Killah Priest, Vast Aire, Planet Asia, Prodigal Sunn, and others.
Killer beats and dope rhymes – Wisemen Approaching is an under-appreciated project that deserves more attention than it got.
29. Snowgoons – Black Snow (2008)
Snowgoons is a crew of German producers who are basically making the same album over and over again – all their projects feature hard-hitting and bass-heavy boom-bap beats in the best Jedi Mind Tricks and Army Of The Pharaoh's tradition, and for each project they recruit a bunch of the finest underground emcees to do justice to those beats.
Black Snow is Snowgoons' second studio album and of their best, also thanks to the vocal contributions of heavy hitters like Apathy, Reef The Lost Cauze, King Magnetic, Ill Bill, Smif-n-Wessun, Edo G, Killah Priest, R.A. The Rugged Man, and many more.
28. Smoke DZA & Pete Rock - Don't Smoke Rock (2016)
Pete Rock is one of the best and most celebrated producers in Hip Hop history. Smoke DZA's output has been hit and miss, it's clear he needs a strong presence on the boards to guide him in the right direction – and you can't do much better than Pete Rock of course. After touring the country together on 2016's Smokers Club Tour, this collaborative project was a logical outcome. It can feel like a compilation album because there are A LOT of guests – Royce Da 5'9″, Mac Miller, Rick Ross, The Lox (Jadakiss, Styles P, Sheek Louch), Wale, Big K.R.I.T, Cam'ron, and Dave East among them. Smoke DZA holds his own though, and with Pete Rock's beats to support him and the featured artists, Don't Smoke Rock is a thoroughly enjoyable album.
27. GZA - Pro Tools (2008)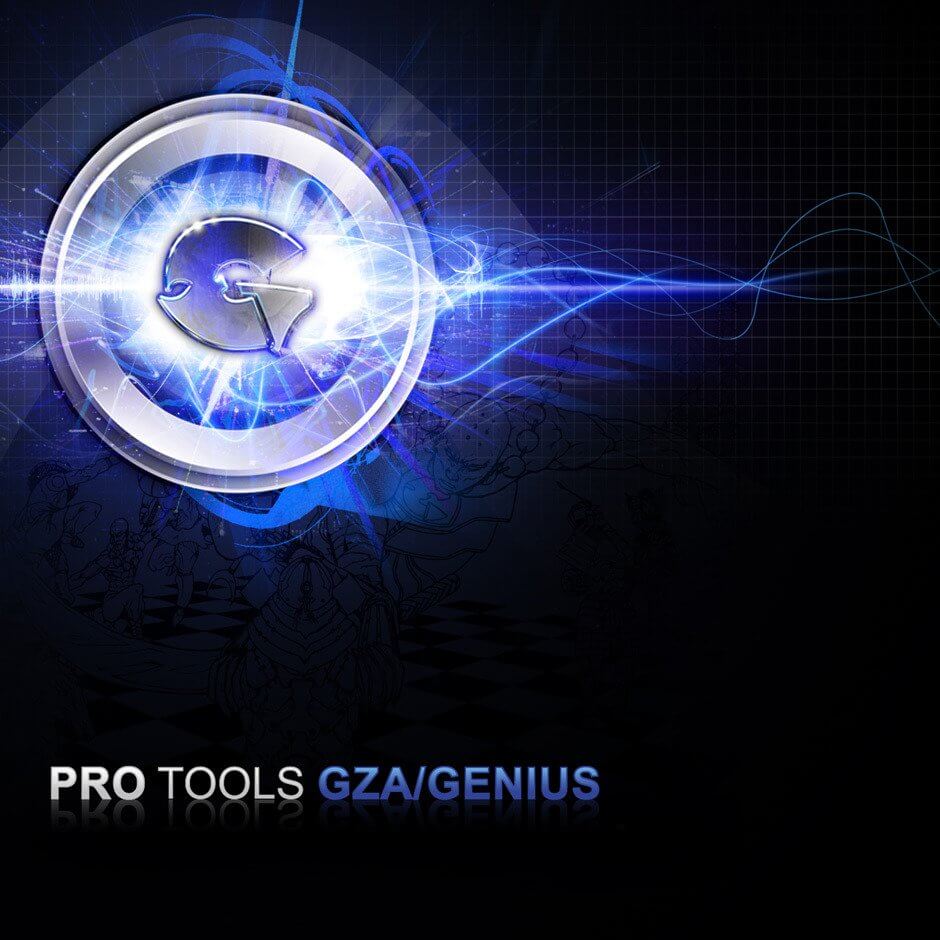 Wu-Tang Clan's GZA second solo album Liquid Swords (1995) is an all-time classic and always used as the yardstick for comparison to his other albums. Sure, the truth is that none of his other albums are on par with Liquid Swords – but that's not to say they're not any good. In fact, when we forget about his lightweight 1991 debut album Words From The Genius, all three albums following Liquid Swords are pretty good. Beneath The Surface (1999) and Legend of the Liquid Sword (2002) are more than solid GZA projects, and the same goes for Pro Tools.
Pro Tools has mostly dope beats (crafted by several record producers such as RZA, Bronze Nazareth, Preservation, Mathematics, Black Milk, Arabian Knight, and True Master), and GZA's rhymes are tight. Pro Tools is a notable release if only for the epic 50 Cent/G-Unit diss "Paper Plate".
26. Snowgoons - German Lugers (2007)
German Lugers is the debut album from Snowgoons. Because it's their first and our introduction to their sound, it remains our favorite Snowgoons project. Their formula is always the same: crafting hard-ass boom-bap beats and recruiting a host of great guest rappers: in this case heavy hitters like Sean Price, O.C., Rasco, Last Emperor, El Da Sensei, Wise Intelligent, Reef The Lost Cauze, Craig G, Celph Titled, and Edo G (among others). German Lugers: sick beats and sick rhymes – what more do you want?
25. The Lost Children Of Babylon - The 911 Report: The Ultimate Conspiracy (2006)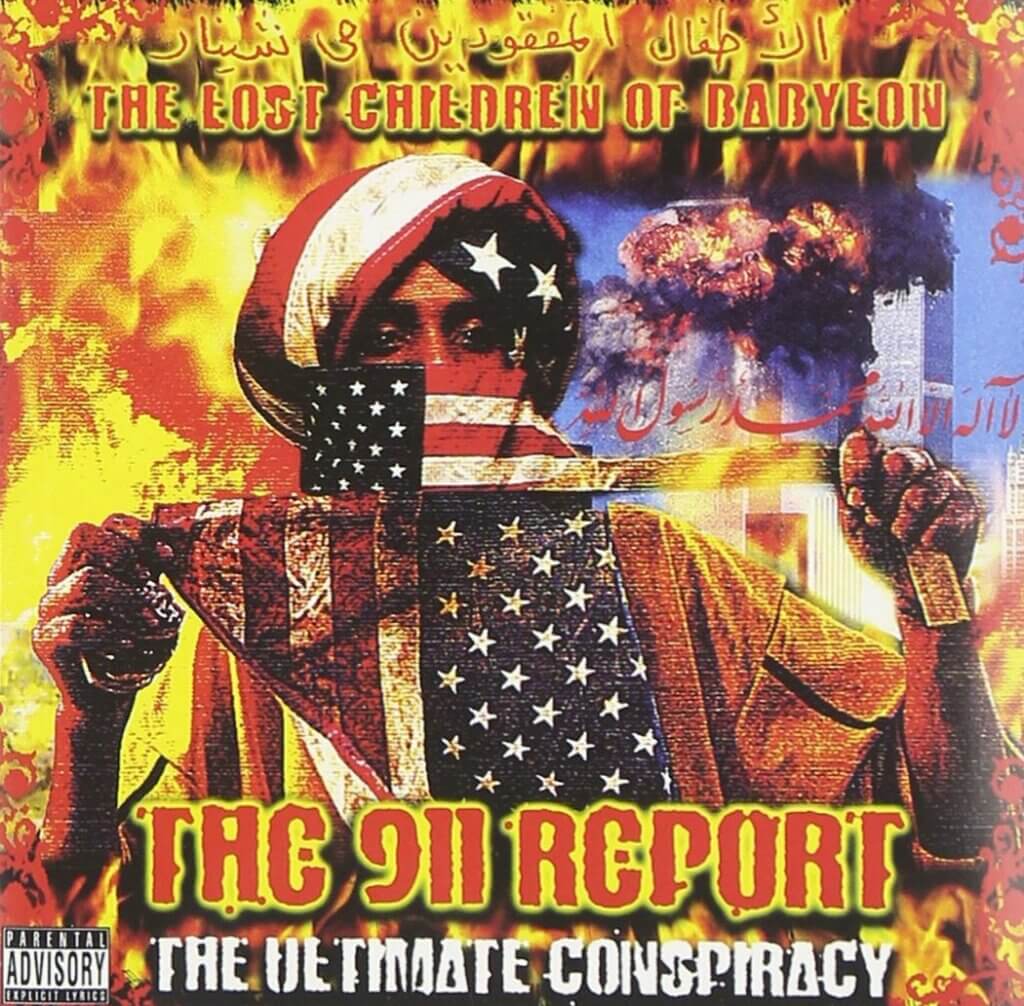 Where the two first albums from The Lost Children Of Babylon were focused on spirituality and philosophy, The 911 Report: The Ultimate Conspiracy is more politically charged, expressing strong opinions on 9/11 and what supposedly really went down. Whether you agree with the views articulated on this album or not, there's no denying this is an intelligent album composed of thought-provoking lyrics and dope beats – blending the sound of Jedi Mind Tricks with the content of Immortal Technique. Echoes of Paris and Public Enemy too – this is political rap at its finest.
24. OuterSpace - Blood Brothers (2006)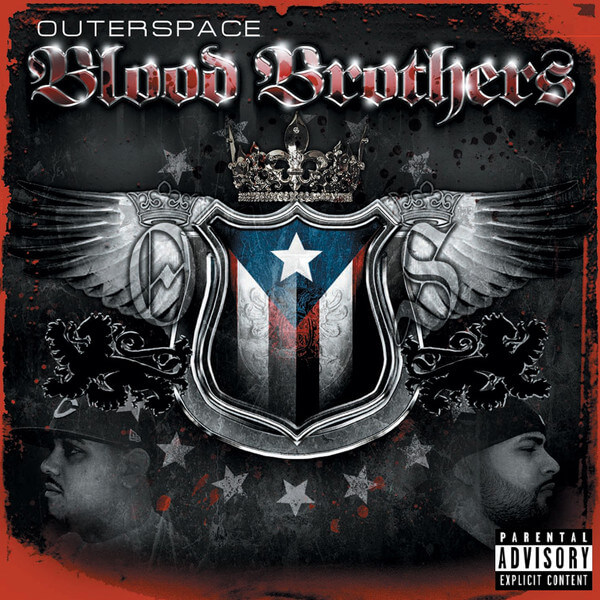 Blood Brothers is the second album from Philly duo OuterSpace, and the best of the three they released on Babygrand Records. The album features guest appearances from Vinnie Paz, Sheek Louch, King Syze, and Royce da 5'9″. Planetary and Crypt The Warchild aren't the best emcees you have ever heard, but they hold it down – their straightforward lyrical styles go well with the equally straightforward beats. Nothing wrong with straightforward in this case – the beats on Blood Brothers are dope and the hard-hitting rhymes entertain. The album's lead single "Street Massacre" (with Royce Da 5'9″) is an obvious stand-out, along with tracks such as "Reign Of Chaos", "Spanish Fly", "The Boiling Point", "Drive-By Music", and "Hustle & Flow". Blood Brothers is a dope album.
23. 7L & Esoteric – DC2: Bars Of Death (2004)
Now better known for their work with Inspectah Deck as Czarface, Boston-based underground boom-bap duo 7L & Esoteric made their Babygrand debut with their third overall album DC2: Bars Of Death. On this album, Esoteric takes his lyrical game to another level and 7L continued to excel behind the boards. Cuts like "Graphic Violence",  "Rise Of The Rebel", Rogue Nation", and the riotous "This Is War" are standouts, but all in all DC2: Bars of Death is a pretty consistent presentation with an hour of solid 90s-centric boom-bap Hip Hop.
22. The Lost Children Of Babylon - Words From The Duat: The Book of Anubis (2003/2006)
Words From the Duat: The Book of Anubis is the second album by Philadelphia, crew The Lost Children Of Babylon. Like its predecessor Where Light Was Created: The Equidivium, this album was released on Seventh Cathedral Recordings in 2003 and later re-mastered and re-released in 2006 on Babygrande Records. Conceptually Words From the Duat: The Book of Anubis is focused on Egyptian philosophy and mythology. Obviously, the subject matter will not speak to everybody, but we applaud The Lost Children Of Babylon for doing something different. In a Hip Hop world where fake thuggery was the thing in the mainstream, this kind of deep intellect and spirituality was much needed (but sadly slept-on).
21. Blue Sky Black Death - Blue Sky Black Death Presents The Holocaust (2006)
California-based production duo Blue Sky Black Death (Kingston and Young God) come with apocalyptic and brooding production for their collaborative album with Wu-Tang student Warcloud, a.k.a. Holocaust. Warcloud/Holocaust grimy lyrical performances are intimidating, perfectly suited for the banging instrumentals. Cuts like  "No Image ", " Twilight Zone ", "The Ocean", and "Lady Of The Birds" are among the best released in 2006.
20. The Lost Children Of Babylon - Where Light Was Created: The Equidivium (2001/2006)
Where Light was Created: The Equidivium is the first album by The Lost Children of Babylon. Released in 2001 on Seventh Cathedral Recordings and later re-mastered and re-released on Babygrande Records in 2006. The album filled with lyrics about the Nuwaubian teachings of Dr. Malachi Z. York and different theories of the creation and destination of the human soul. This album is similar in style to Jedi Mind Tricks The Psycho-Social, Chemical, Biological & Electro-Magnetic Manipulation of Human Consciousness album, and a perfect fit for Babygrande. Like its follow-up Words From The Duat: The Book of Anubis (2003), this album is a must for fans of the music of Killah Priest.
19. 7L & Esoteric – A New Dope (2006)
A New Dope is one of the two albums 7l & Esoteric released on Babygrande. It is somewhat different in sound from most other 7L & Esoteric releases – less boom-bap, more electro-flavored – but like their other work, it brings that Golden Age/old-school-centric Hip Hop, with dope beats and dope rhymes from start to finish. A New Dope is an underrated project in their catalog, it's our favorite pre-Czarface 7l & Esoteric album (along with The Soul Purpose).
18. Havoc & The Alchemist - The Silent Partner (2016)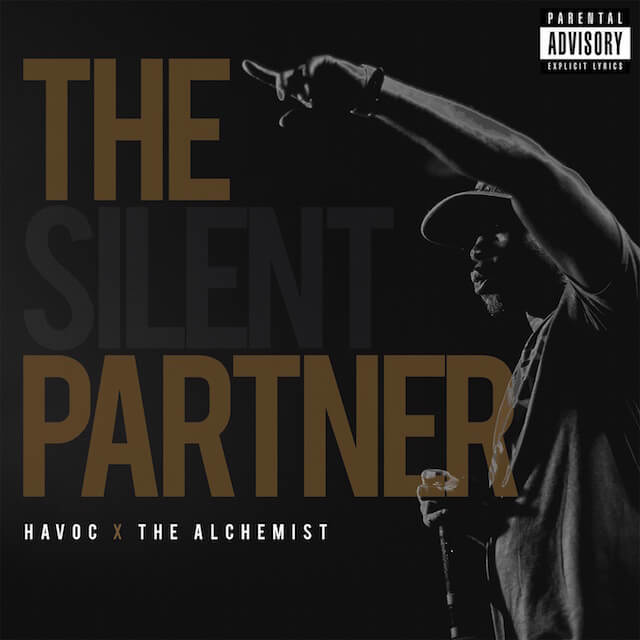 Havoc and The Alchemist first worked together on Mobb Deep's fourth album Murda Muzik (1999), which turned into a relationship of regular collaborations. The Silent Partner is a logical product of their years-long relationship. Even if Havoc is a famed producer himself, all the beats on The Silent Partner were crafted by The Alchemist. The instrumentals are the strongest part of The Silent Partner, with his trademark sinister vibes and bass-heavy beats throughout, musically this album flows seamlessly. Havoc's rapping has been better though, the fact he changed up his delivery to a kind of monotone slow flow (to fit 2010s styles?), might not be to everybody's liking. Too bad also that Prodigy wasn't involved further than an appearance on "The Gun Holds A Drum" – with these beats this could have been an awesome Mobb Deep album. Small gripes – overall The Silent Partner is a great album.
17. Canibus - Mic Club : The Curriculum (2002/2005)
Mic Club: The Curriculum is the fourth studio album Canibus, released in 2002 through Canibus' own Mic Club Music label, and reissued in 2005 through Babygrand. Few rappers ever have been as lyrical as Canibus is, and Mic Club: The Curriculum is a masterclass in lyricism – a strong comeback after the wack Canibus: 'C' True Hollywood Stories (2001). Canibus is often criticized for his bad ear for production, and there's enough truth to that criticism, but the beats on Mic Club: The Curriculum are good enough. Not memorable but they do the job, and in any case – this album is all about BARS. It contains over 1,000 bars combined throughout the thirteen tracks, with only three choruses in "Behind Enemy Rhymes", "'C' Section", and "Liberal Arts". This is not Canibus' best album, but Mic Club: The Curriculum is much better than lots of people say it is.
16. Jedi Mind Tricks - The Psycho-Social, Chemical, Biological, And Electro-Magnetic Manipulation Of Human Consciousness (1997/2003)
The Psycho-Social, Chemical, Biological, And Electro-Magnetic Manipulation Of Human Consciousness was originally released in 1997, the 2003 reissue was the first Hip Hop release on the fledgling Babygrande label. On this debut album, Jedi Mind Tricks did not reach their full potential yet, but this is a dope album anyway. Stoupe Enemy of Mankind is an excellent producer, providing bone-chilling and atmospheric soundscapes for Vinnie Paz to unleash his lyrical wizardry on – with top tracks like "The Winds Of War", "Chinese Water Torture", "The Three Immortals",  and "I Who Have Nothing". Innovative and intelligent, and the beginning of an impressive career filled with A+ quality albums. Jedi Mind Tricks is one of the best and most consistent Hip Hop crews in the game.
15. Sharkey & C-Rayz Walz - Monster Maker (2007)
Monster Maker is one of the most interesting projects in C-Rayz Walz's extensive catalog. Admittedly, his lyrics take a back-seat to Sharkey's eclectic musicality here, but his free-associative frantic rants fit the instrumentation perfectly. Sharkey crafted a unique set of cacophonous electro-organic instrumentals for Monster Maker, reminiscent of the sounds of Gnars Barkley. Monster Maker is not for everybody, but Hip Hop listeners with an open mind and a cultured palate will find a lot to enjoy here.
14. Blue Scholars – Bayani (2007)
Blue Scholars is a duo consisting of producer Sabzi and rapper Geologic; both hailing from Seattle. On their sophomore album, Geologic succeeds in being relevant on current issues without sounding preachy, and Sabzi's smooth and soulful beats serve as a perfect backdrop for his thoughtful rhymes. Bayani is a piece of artistic and beautiful music, one of the most slept-on Hip Hop albums released in 2007.
13. Jedi Mind Tricks – Legacy Of Blood (2004)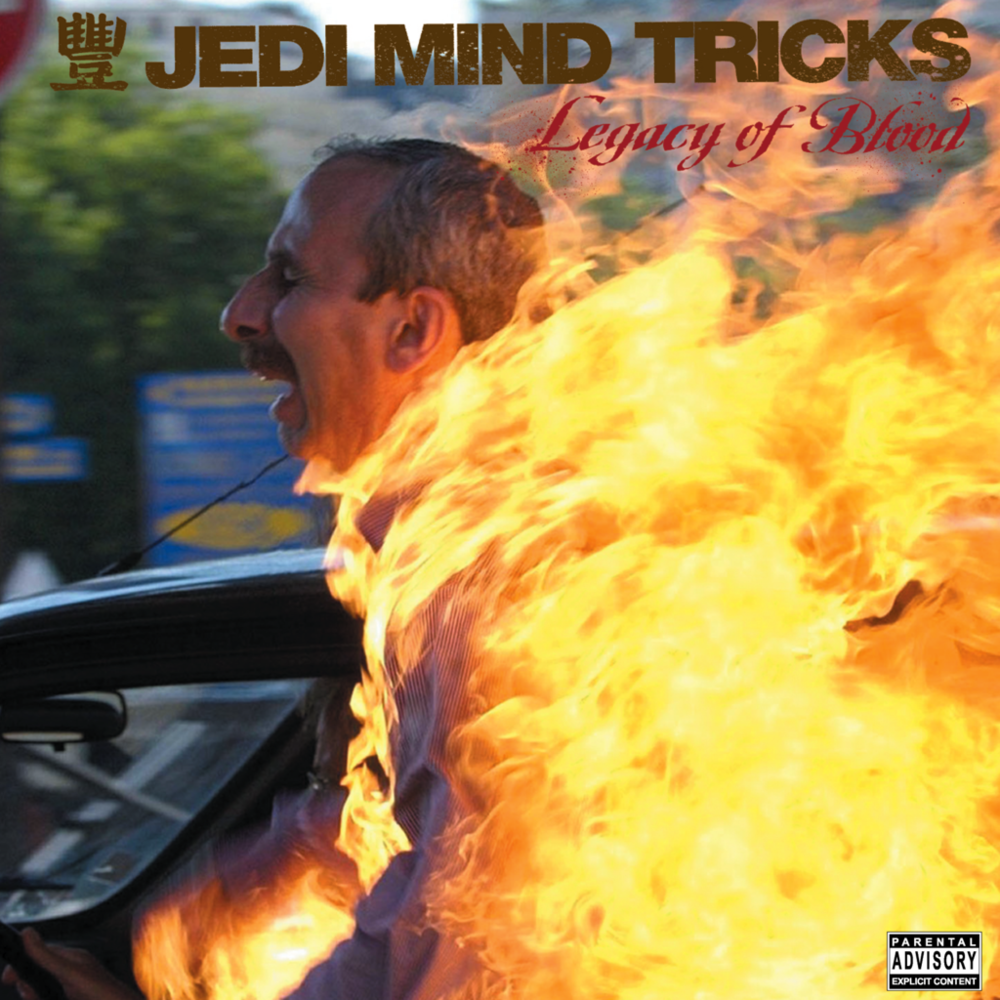 Legacy Of Blood is the fourth album from Jedi Mind Tricks. Coming off the divisive Visions Of Gandhi (2003) this album signified somewhat of a return to the rawer boom-bap sounds of JMT's second album Violent By Design (2000). Stoupe's beats are more straightforward here, bass-heavy and booming as we know from him (although there still is some Latin-flavored sampling here and there), and Vinnie Paz's themes are also familiar: we get violent imagery, his ideas about religion, philosophy, and history, and verbal attacks on government and other groups of people he dislikes (so also some of his seemingly inevitable homophobia) – aggressive and hard-hitting bars in any case.
Killah Priest, GZA, Des Devious, and Sean Price make appearances, and standout tracks include "The Age Of Sacred Terror", "Saviorself", a dope duet with Killah Priest, the GZA-assisted "At The Eve Of War", "The Philosophy Of Horror", and "Me No Shalto". Legacy Of Blood is not JMT's best effort, but it is a strong album.
12. Blue Sky Black Death & Hell Razah - Razah's Ladder (2007)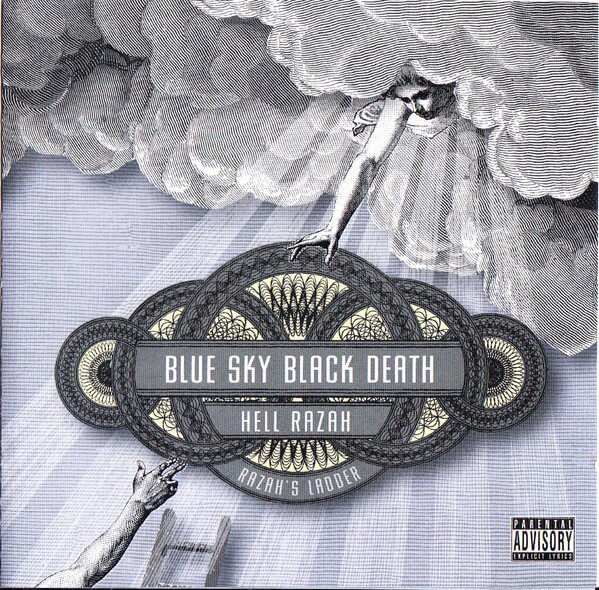 Wu-Tang affiliate Hell Razah has put together an extensive and pretty strong catalog over the years, this collaborative album with production duo Bue Sky Black Death is one of his best, if not his absolute best. The stellar production serves as the perfect backdrop for Hell Razah's conscious lyrical imagery – Blue Sky Black Death and Hell Razah have great synergy. The Killah Priest-esque Razah's Ladder is one of the finest underground Hip Hop albums released in 2007.
11. NYOIL - Hood Treason (Deluxe Edition) (2008)
Staten Island, NY, native NYOIL came up in the late 1980s under the name Kool Kim, as one half of the UMC's with Haas G. Together they were responsible for the low-key classic Fruits Of Nature (1991), which contained the hit singles "Blue Cheese" and "One to Grow On". After a disappointing second album, the duo split up, and Kool Kim reemerged as NYOIL.
As NYOIL he is best known for his raucous single and accompanying video for "Y'all Should Get Lynched", which featured photos of "bullsh*t emcees and fake-*ss gangstas" Three 6 Mafia, Jim Jones, The Game, and 50 Cent juxtaposed with stark images of slavery and lynchings. The video was banned from YouTube within its first 48 hours of upload and generated an immediate firestorm of controversy. Both a divisive and unifying figure, NYOIL speaks unabashedly about the deplorable state of commercial Hip Hop music and culture on this debut album.
NYOIL has publicly stated that Babygrande stole his music and that he didn't make any money off this album, indicative of the questionable way a lot of artists were treated whilst signed to Babygrande. Controversy notwithstanding, Hood Treason is an excellent project, and NYOIL deserves his props for it.
10. Jedi Mind Tricks – Visions Of Gandhi (2003)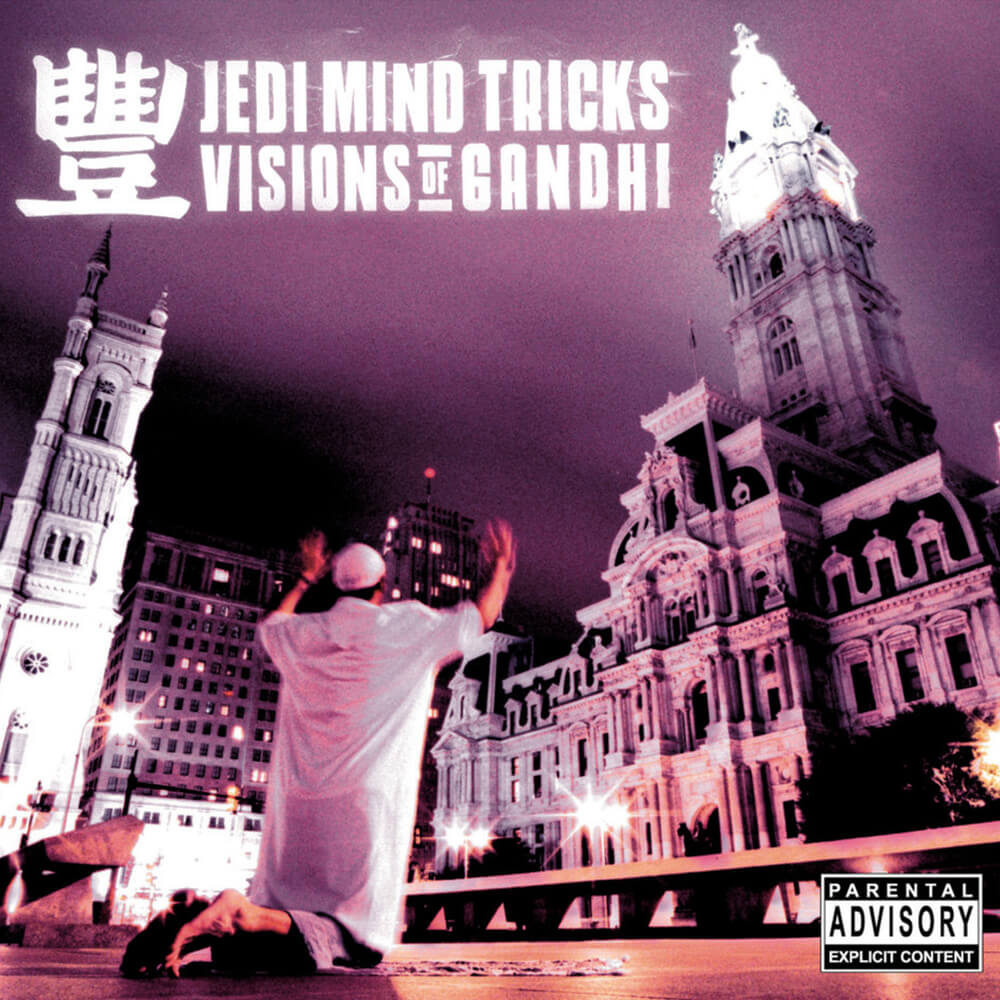 This is an album that has always polarized opinions, especially among first-hour Jedi Mind Trick fans. The long and short of it is: some hate Visions Of Gandhi, some love it. Critics say that after Jus Allah left JMT the group lost most of its intelligence and that Stoupe's production has become too polished and more inconsistent, getting carried away at times with Latin-flavored and other sounds that don't really fit Vinnie Paz's rugged and rough style of rhyming. It is also said that Vinnie Paz's lyrics have become harder to stomach – less conscious, more repetitive, and more intended to shock (his homophobic attitude does get tiring). Even if there's some truth to all of the critical statements aimed at this album, we still feel Visions Of Gandhi is a dope album, especially when it is not compared to other JMT albums, but judged by itself.
As polished as they may be, Stoupe's soundscapes still bang and are mostly excellent. Also, there are a lot of guest rappers who add real value to the album, there are no more than two tracks on which Vinnie Paz handles the mic duties on his own – and with enlisting names like Tragedy Khadafi, Kool G Rap, Canibus, Ras Kass, and Percee P you know top-quality emceeing is pretty much a guarantee. Especially Ras Kass (on "Rise Of The Machines") and Percee P (on "Walk With Me") kill it, proving as they always do that they are two of the best emcees of all time.
Just forget about whatever you expected or wanted and drop all comparisons, and you will see Visions Of Gandhi s a more than fine JMT album.
9. Polyrhythm Addicts – Break Glass (2007)
Polyrhythm Addicts is a four-man crew consisting of DJ Spinna, Shabaam Sahdeeq, Mr. Complex, and new member Tiye Phoenix (who replaced Apani B Fly). Break Glass is structured and sequenced well, with a good mix of bangers and slower jams, and is filled with clever observations and conscious lyrics. Dope production from DJ Spinna, and great rhymes from Shabaam Sahdeeq, Mr. Complex, and Tiye Phoenix. Guest appearances made by Pharoahe Monch ("Reachin'"), Large Professor ("The Purist"), Planet Asia ("One Chance"), & Phonte ("It's My Life") help round out the album, keeping it varied and strong from start to finish.
8. Apathy – Eastern Philosophy (2006)
Known for being part of Hip Hop collectives Demigodz, Get Busy Committee, and Army Of The Pharaohs, and of his association with acts like Jedi Mind Tricks and others from Babygrande Records, Connecticut emcee Apathy dropped this solo debut in 2006 – his only one that would be released on Babygrande. While Apathy's later solo albums like Honkey Kong, Wanna Snuggle, and Connecticut Casual were all dope and held their own, Eastern Philosophy still stands as his best work as a solo artist. Eastern Philosophy is an album filled with vicious, in-your-face lyrics and the beats to match the ferocity of the bars Apathy spits.
7. Army Of The Pharaohs – The Torture Papers (2006)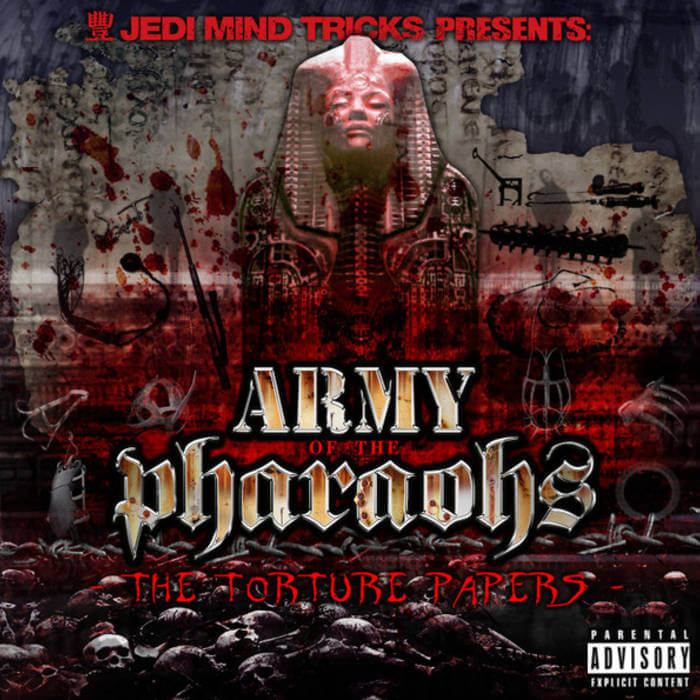 The Torture Papers is the debut album by underground Hip Hop collective Army of the Pharaohs, released in 2006 after years of anticipation. The crew was established in 1998 by Jedi Mind Tricks frontman Vinnie Paz, and originally featured Jedi Mind Tricks, Chief Kamachi, 7L & Esoteric, Virtuoso, and Bahamadia. Virtuoso and Bahamadia later split from the group. When The Torture Papers was recorded, AOTP consisted of Paz, Kamachi, 7L & Esoteric, Apathy, OuterSpace, King Syze, Reef the Lost Cauze, Des Devious, Celph Titled, and Faez One.
The single "Battle Cry" is a standout track on The Torture Papers –  an all-out insane rap-fest with nine emcees spitting bars over a great beat with violins and bass. Other highlights include cuts like the title track, "Feast of the Wolves",  "King Among Kings", "Gorillas", "Henry the 8th", "Pull The Pins Out", "Tear It Down", "Into The Arms Of Angels" and "All Shall Perish".  The Torture Papers is a very strong, well-rounded, and complete album and a must-have for all those into hard, underground battle-rap kind of Hip Hop.
6. Jean Grae – This Week (2004)
This Week is the second studio album by Jean Grae, an icon of the NYC underground Hip Hop scene. This Week is raw and smooth at the same time – and still stands as her most complete solo album.
5. Immortal Technique – Revolutionary Vol. 1 (2001)
The first installment of the series bangs out with harder subjects, and angst that's even more pronounced than on his second volume. Compared to Public Enemy classics like Fear Of A Black Planet and It Takes A Nation Of Millions…, on this incredible debut Immortal Technique spares no expense sounding off on anybody and anything deserving of his wrath. This is an album that is among the most important of the aughts.
4. Jedi Mind Tricks - Violent By Design (2000/2004)
Originally released in 2000 on Superregular Records, but reissued in 2004 on Babygrand. Violent By Design is Jedi Mind Tricks' sophomore outing and another great album from the underrated Philly crew. Vinnie Paz & co. rip the tracks on this album with sick flows and clever punchlines (even if the subject matter may be hard to stomach for some) – cuts like "Retaliation", "Heavenly Divine", "Gengis Khan", and especially "Sacrifice" and "The Deer Hunter" are all classic JMT joints. The beats provided by Stoupe the Enemy of Mankind and Mr. Len are as good as you could wish for, which makes the total package an excellent album from one the greatest and most underrated crews in the game.
3. Immortal Technique – Revolutionary Vol. 2 (2003)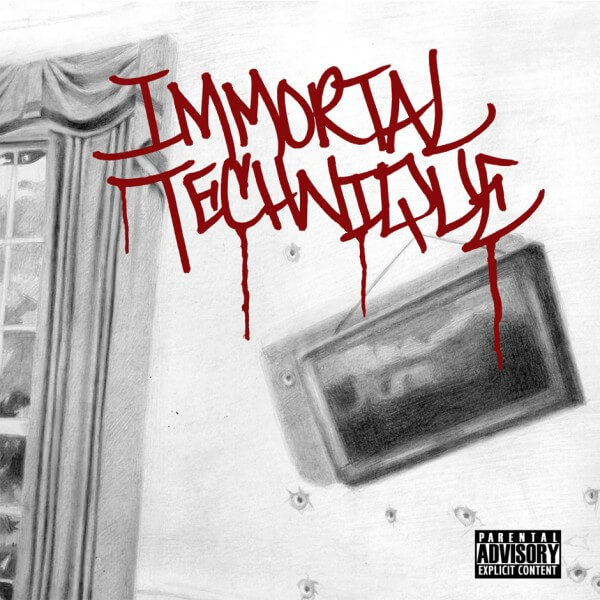 Revolutionary Vol. 2 is a follow-up to Immortal Technique's debut album, Revolutionary Vol. 1, which is just as excellent and important. Revolutionary Vol. 2 attacks the United States government, especially the Bush Administration. Issues repeatedly discussed on the album include poverty, drug trade, slave labor, censorship, corporate control over the media (including Hip Hop), 9/11, racism, the prison industrial complex, and class struggle. This is Hip Hop for thinking people – you don't even have to agree with everything Immortal Technique says, but you have to LISTEN to him, so you can think for yourself and make up your own mind.
2. Jedi Mind Tricks – Servants In Heaven, Kings In Hell (2006)
Servants in Heaven, Kings in Hell is the fifth studio album by legendary Philly crew Jedi Mind Tricks and arguably their best, in a series of mostly excellent albums. It is also their best-performing album commercially but still went criminally unnoticed (especially when compared to 2006's highest selling and wack pop-rap albums from the likes of Lil Wayne, Rick Ross, and others like them).
Servants In Heaven, Kings In Hell is worth the price of admission alone for the masterpiece that is "Uncommon Valor", with an epic verse by guest emcee R.A. The Rugged Man. But the rest of the album bangs too. Stoupe's unique and cinematic soundscapes and Vinnie Paz's vicious lyrics get equal shine, every track works. With some dope additional rhyming from guests like regular JMT collaborator Chief Kamachi, Sean Price and especially the aforementioned R.A. The Rugged Man, this album truly is a worthy addition to anyone's music collection.
1. Canibus – Rip The Jacker (2003)
Nobody ever disputed Canibus' superior lyrical skills. The fact he made a bunch of not-so-good albums had more to do with subpar production than his work on the mic. On Rip The Jacker, his fifth studio album, everything finally comes together for Canibus – resulting in what is his best album.
Production is done completely by Jedi Mind Tricks' production genius Stoupe The Enemy Of Mankind, ensuring a totally cohesive sound throughout the whole album. The intricate soundscapes laid down by Stoupe mesh well with Canibus' complex and sharp rhymes. "Indibisible", "Showtime At The Gallow", "Genabis", "Levitibus", "No Return" and the 8-minute epic "Poet Laurette II" (in which Canibus spits 200 bars over 3 different beats) are standouts, but all eleven tracks on this album are fire.
Honorable Mentions
Cherrywine – Bright Black (2003)
Supernatural – The Lost Freestyle Files (2003)
Sharkey – Sharkey's Machine (2003)
Brand Nubian – Fire In The Hole (2004)
Jus Allah – All Fates Have Changed (2005)
Lawless Element – Soundvision: In Stereo (2005)
Lord Jamar – The 5% Album (2006)
Chief Kamachi – Concrete Gospel (2006)
The Society of Invisibles – The Society of Invisibles (2006)
Agallah – You Already Know (2006)
Big Shug – Street Champ (2007)
Ice Water Inc. – Polluted Water (2007)
N.O.R.E. – Noreality (2007)
Dame Grease – Goon Musik (2008)
Ransom – Street Cinema (2008)
T.H.U.G. Angelz – Welcome to Red Hook Houses (2008)
King Syze – The Labor Union (2008)
Lil Dap – I.A.Dap (2008)
Diamond D – The Huge Hefner Chronicles (2008)
Stoupe The Enemy of Mankind – Decalogue (2009)
Snowgoons & Savage Brothers feat. Lord Lhus – A Fist In The Thought (2009)
U-God – Dopium (2009)
Randam Luck – Graveyard Shift (2009)
Grand Puba – Retroactive (2009)
9th Prince – One Man Army (2010)
9th Prince – Grand Daddy Flow (2010)
Group Home – Gifted Unlimited Rhymes Universal (2010)
M.O.P. – Sparta (2011)
Journalist 103 – Reporting Live (2012)
Freeway – Diamond In The Ruff (2012)
Grand Puba – Black from The Future (2016)
Freeway – Free Will (2016)
Journalist 103 – Battle For The Hearts And Minds (2016)