Ranking Aesop Rock's Albums: New York-born, San Francisco-based Aesop Rock is a critically acclaimed emcee/producer, recognized for his dense and abstract wordplay. Between 1997 and 2020, he released eight solo albums and a number of EP's and collaborative projects: he is/was a member of the groups The Weathermen, Hail Mary Mallon (with Rob Sonic & DJ Big Wiz), The Uncluded (with Kimya Dawson) and Malibu Ken (with Tobacco). 
In May 2014, a study by Matt Daniels found that Aesop Rock's vocabulary in his music surpassed 85 other major Hip Hop and rap artists (as well as Shakespeare's works) being named the largest vocabulary in Hip Hop. Owing to the lyrical and sonic intricacies in his music, Aesop Rock has always been a hate-him or love-him kind of artist. Like him or not, there's no denying he has a couple of classic projects on his name. For this list, we take a look at Aesop Rock's solo and collaborative full-length studio albums. How would YOU rank them?
12. The Uncluded - Hokey Fright (2013)
Hokey Fright is a unique album by The Uncluded, a one-off collaboration between Aesop Rock and anti-folk singer-songwriter Kimya Dawson. Pulling off a successful hybrid between folk music and Hip Hop sounds impossible, but this project is strangely likable – a pretty awesome combo of spoken word and singing weirdness. Aesop Rock and Kimya Dawson touch on topics such as tragedy, self-confidence, and society's sex- obsession – all of it laced with personal perspectives and experiences. Stand-out songs include "TV On 10", "The Aquarium", "Organs", "Bats", "Alligator", and "Boomerang", and the instrumental "WYHUOM". Even if Hokey Fright is not exactly categorizable as a Hip Hop album, we included it here anyway because it really is an essential part of Aesop Rock's catalog. Hokey Fright is creative, energetic, cutting edge, and fun – those who ignored this album up to now will be in for a nice surprise if they are willing and able to go into it with an open mind. 7/10
11. Aesop Rock - Music For Earthworms (1997)
Aesop Rock's obscure debut album is a self-released, self-published, unpolished, experimental oddity – but an interesting project nonetheless, and more than worth checking out. Also noteworthy because of two guest appearances by Percee P – one of the greatest emcees ever, who sadly never made it big. 7/10
10. Malibu Ken - Malibu Ken (2019)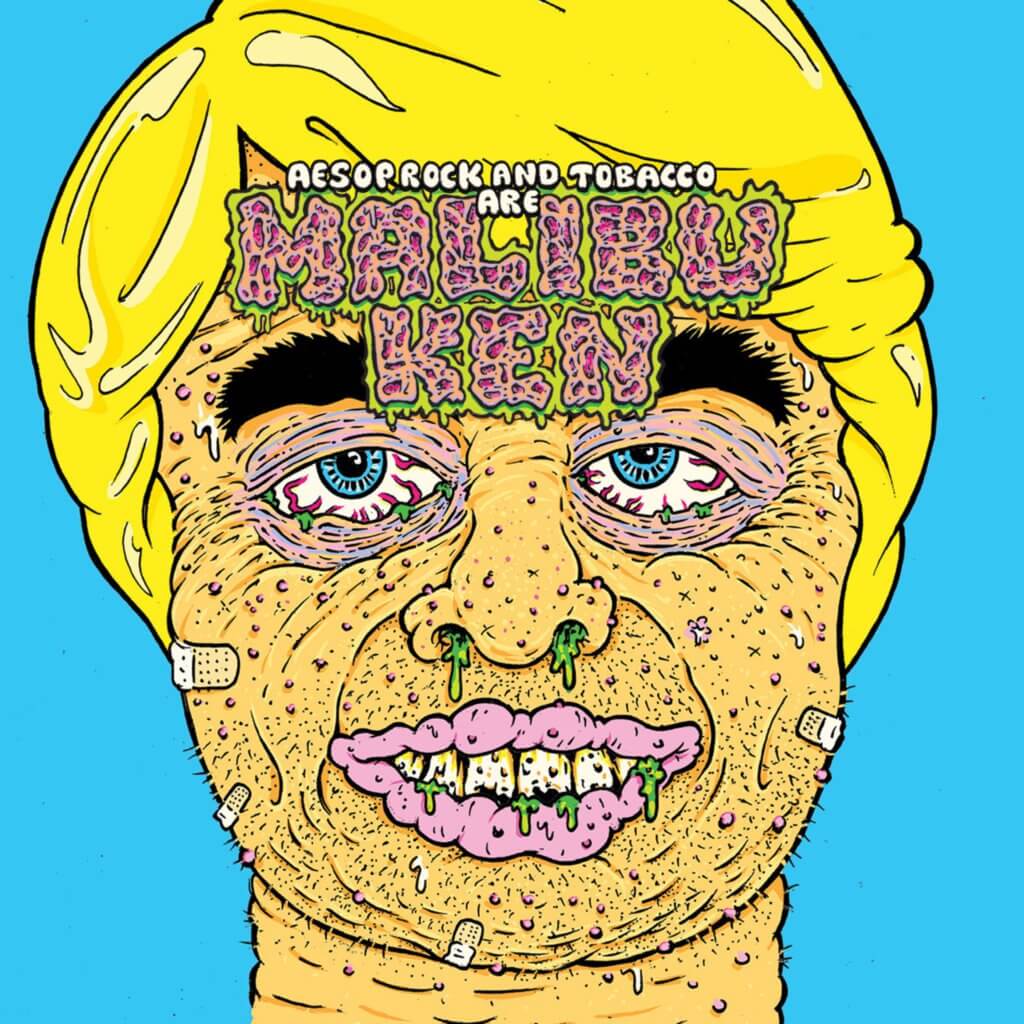 Malibu Ken is a duo composed of left-field rapper/producer Aesop Rock and electronic multi-instrumentalist Tobacco. This is their first collaboration on a full-length project. Malibu Ken (with likely the most disgusting album cover of the year) is little on the short side at ten tracks, but the album is packed with masterful prose – even if the production is not on par with Aesop Rock's lyricism. 7/10
9. Aesop Rock - Float (2000)
Float is Aesop Rock's second full-length album and his first major release. Not for everybody, this is the epitome of turn-of-the-millennium underground Hip Hop, with its experimental, industrial beats and Aesop's razor-sharp, intricate rhymes, Float will be inaccessible for the mainstream rap listener, but this album is truly a gem for Hip Hop heads with a more refined taste. With stand-out cuts such as "Commencement At The Obedience Academy", "Big Bang", "Basic Cable, and "Fascination", this is a great album and a prelude to even greater Aesop Rock material to come. 7.5/10
8. Hail Mary Mallon – Are You Gonna Eat That? (2011)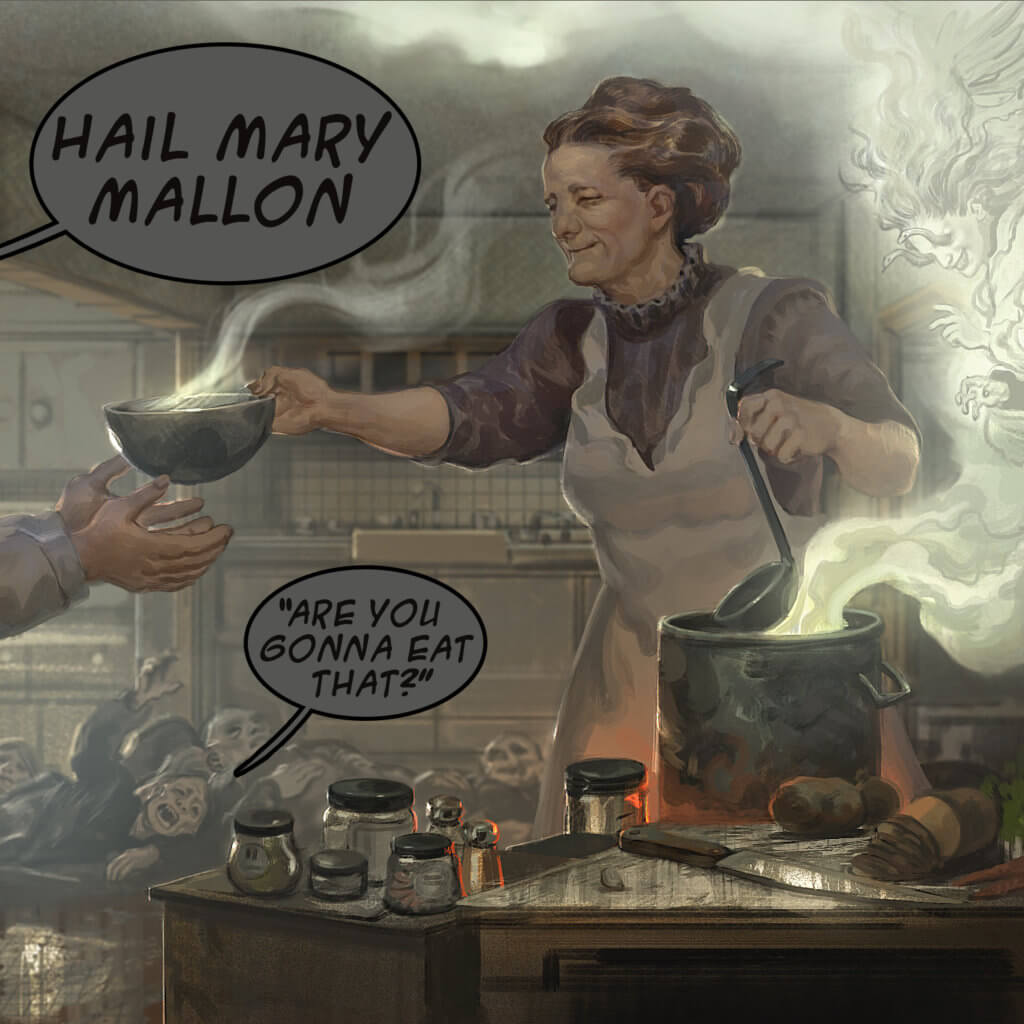 Irish cook Mary Mallon, AKA "Typhoid Mary," was known as the first carrier of typhoid fever in the United States in the late-1800s. A strange inspiration for a group name you might say, less strange maybe if you know it's a group consisting of Aesop Rock, Rob Sonic, and DJ Big Wiz. On Are You Gonna Eat That? Aesop Rock and Rob Sonic carry on with the experimental noise they were known for in their DefJux time, DJ Big Wiz adds some fantastic turntablism to the mix. Not for everybody maybe, but those appreciative of hard-hitting soundscapes and fun-filled lyrics with dope metaphors and punchlines, will love Are You Gonna Eat That?. 7.5/10
7. Aesop Rock – Bazooka Tooth (2003)
Bazooka Tooth is the fourth studio album by Aesop Rock, at 70 minutes a monster of an album. Even if Bazooka Tooth is not Aesop Rock's best work, it still is an excellent album, and among the better Hip Hop albums released in 2003. Even at his most accessible Aesop Rock is an acquired taste, and Bazooka Tooth being his least accessible album makes it a bad entry point for Aesop Rock noobs. Production-wise Bazooka Tooth takes some getting used to with its edgy instrumentals – the lyrics, however, are classic Aesop Rock. Just as his then-label Def Jux, Aesop Rock has always been about pushing Hip Hop boundaries and Bazooka Tooth is a prime example of that innovativeness. 7.5/10
6. Aesop Rock - Skelethon (2012)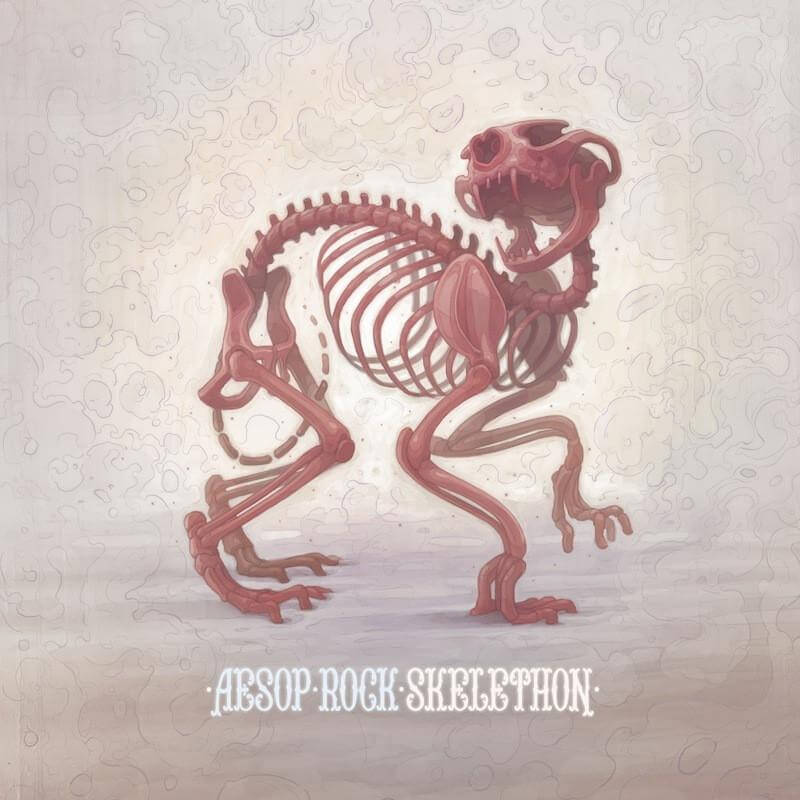 Skelethon is Aesop Rock's sixth solo album, and it's another winner. The album is entirely produced by Aesop Rock himself and features guest appearances by Allyson Baker, Hanni El Khatib, Rob Sonic, Kimya Dawson, Murs, and Blueprint. Skelethon is lyrically and instrumentally as dense as befits an Aesop Rock album – "Zero Dark Thirty", "Leisureforce", "Homemade Mummy", "Gopher Guts" are some of the stand-out cuts, but the whole album bangs. Skelethon is a more than worthy follow-up to the awesome None Shall Pass (2007) and a great lead-up to the even better The Impossible Kid (2016). 8/10
5. Hail Mary Mallon - Bestiary (2014)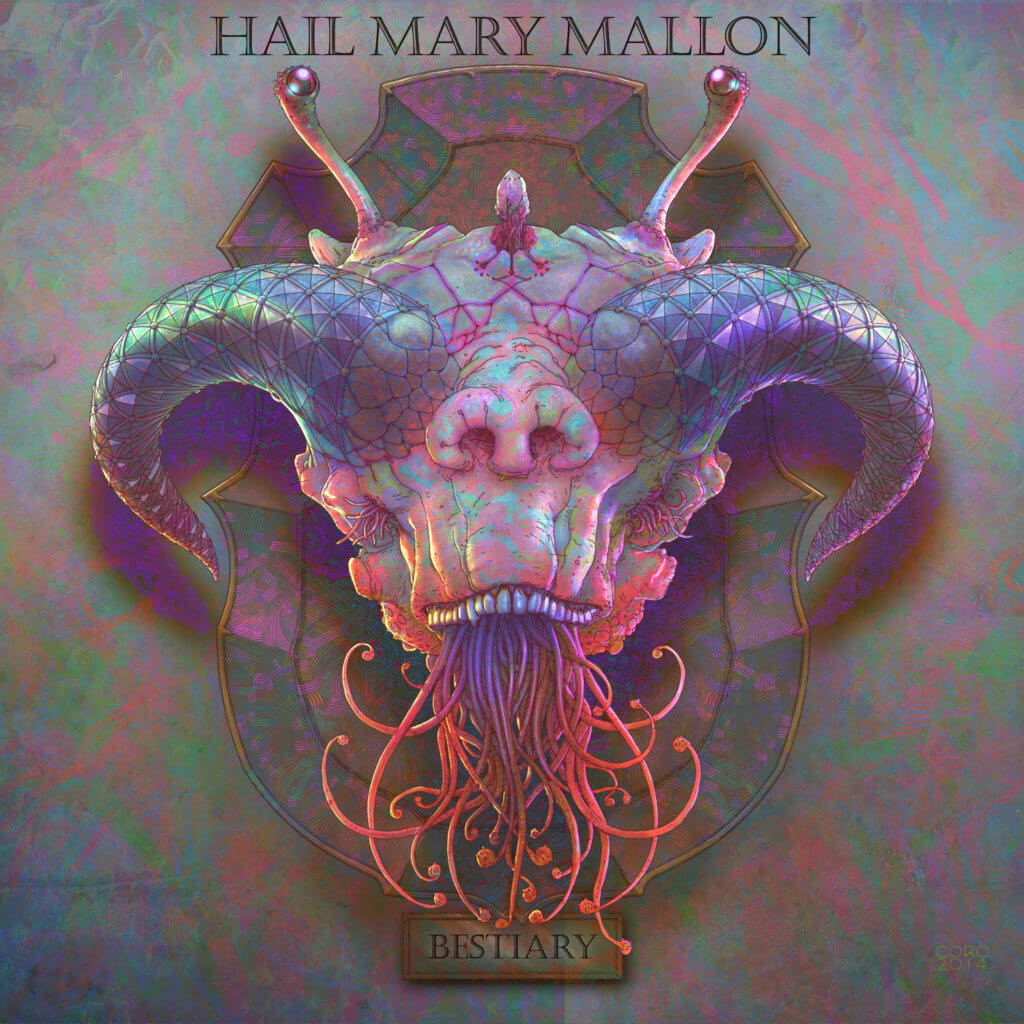 Bestiary is the second studio album from Hail Mary Mallon. Aesop Rock is on top of his production game here, Bestiary has deep knocking beats layered with Aesop's quirky sound effects throughout and it has DJ Big Wiz adding extra flavor with dope scratches on most tracks. As can be expected from Aesop Rock and Rob Sonic, the lyrics on Bestiary are clever and witty, and off-kilter enough to give it that Aesop Rock/Rob Sonic signature. This is a great album. 8/10
4. Aesop Rock – Spirit World Field Guide (2020)
Spirit World Field Guide arguably is even less easily accessible than some of the other Aesop Rock albums because of its concept: the album acts as a "guide" to a fictional world, following a narrator through an alternate world.
"Be not afraid! Whether you're simply sightseeing, enjoying temporary flights of fancy, or considering a more permanent relocation, the all-new Spirit World Field Guide offers twenty-one insightful chapters of firsthand know-how into the terrain, wildlife, and social customs of our parallel universe. The narrator's vast expertise of multiple global entry points and various modes of inter-dimensional transport informs a rich tapestry of tips, tricks, and tools to unfailingly aid in your ultimate survival. If you are among the countless individuals who find themselves feeling both dead and alive at the same time, the information contained within may serve as an invaluable asset to your journey. Godspeed and good luck."
Those are the words of the album's narrator — an attempt to prepare listeners, both old and new, for a safe entry into the Spirit World."
Enough has been said about the extensiveness of Aesop Rock's vocabulary, but having an extensive vocabulary means nothing if you can't write. Aesop Rock is an incredible writer though – the quality levels of Aesop Rock's lyrics, bar structures, rhyme patterns, and flows are essentially a given at this point. His production skills can not be in doubt either. Both on lyrical and musical levels Spirit World Field Guide is top-tier work, even by Aesop Rock standards. The beats here are unbelievably dynamic and immersive – giving a kind of unsettling vibe and setting the perfect mood as the record progresses. The lyrics are there to dissect and study, but this album can be enjoyed just as easily without diving in that deep – the beats and flows alone are enough to lose yourself in Spirit World Field Guide, the lyrical depth just adds an extra dimension.
Spirit World Field Guide is Aesop Rock STILL at the peak of his game, an incredible feat after 25 years in the game. This album proves it is still possible to create a one-hour album, without features, that manages to captivate from start to finish AND that has lots of replay value. For the short attention span crowd it may all be too much, but those who can deal with lengthy immersive listening experiences will LOVE Spirit World Field Guide. 8.5/10
3. Aesop Rock – None Shall Pass (2007)
Why Aesop Rock is never mentioned in GOAT emcees discussions is a mystery. He truly is one of the best ever – his pen game is unparalleled and his flow is insane. Each track on None Shall Pass is a carefully created gem of lyrical genius. The beats are top-tier too, on this album Aesop Rock shared production duties with Blockhead, with some additional input from Rob Sonic & EL-P. "Guns For The Whole Family" (with El-P) is as good as anything Aesop Rock has ever done, while cuts like "No City", "Catacomb Kids", "The Harbour Is Yours", "Citronella", and "Five Fingers", are real standouts as well. None Shall Pass is the epitome of Aesop Rock's creativity and progressiveness – this is one of his best albums. 8.5/10
2. Aesop Rock – Labor Days (2001)
Labor Days is Aesop Rock's third studio album and one of his absolute best. As always with Aesop Rock, the instrumentals are innovative and exciting, and you need to really listen closely to his next-level wordplay to get his meanings – this is music for thinking people. "Daylight," with its epic bass-line and clever lyrics is a stand-out, as is "Save Yourself," which addresses Hip Hop traditionalists who do nothing but talk about their skills and diss bubblegum rappers rather than say anything meaningful. But there's much more to enjoy on Labor Days, one of Def Jux's flagship albums, a project that was instrumental in moving forward the alternative Hip Hop scene around the turn of the millennium. Labor Days is an underground classic. 9/10
1. Aesop Rock - The Impossible Kid (2016)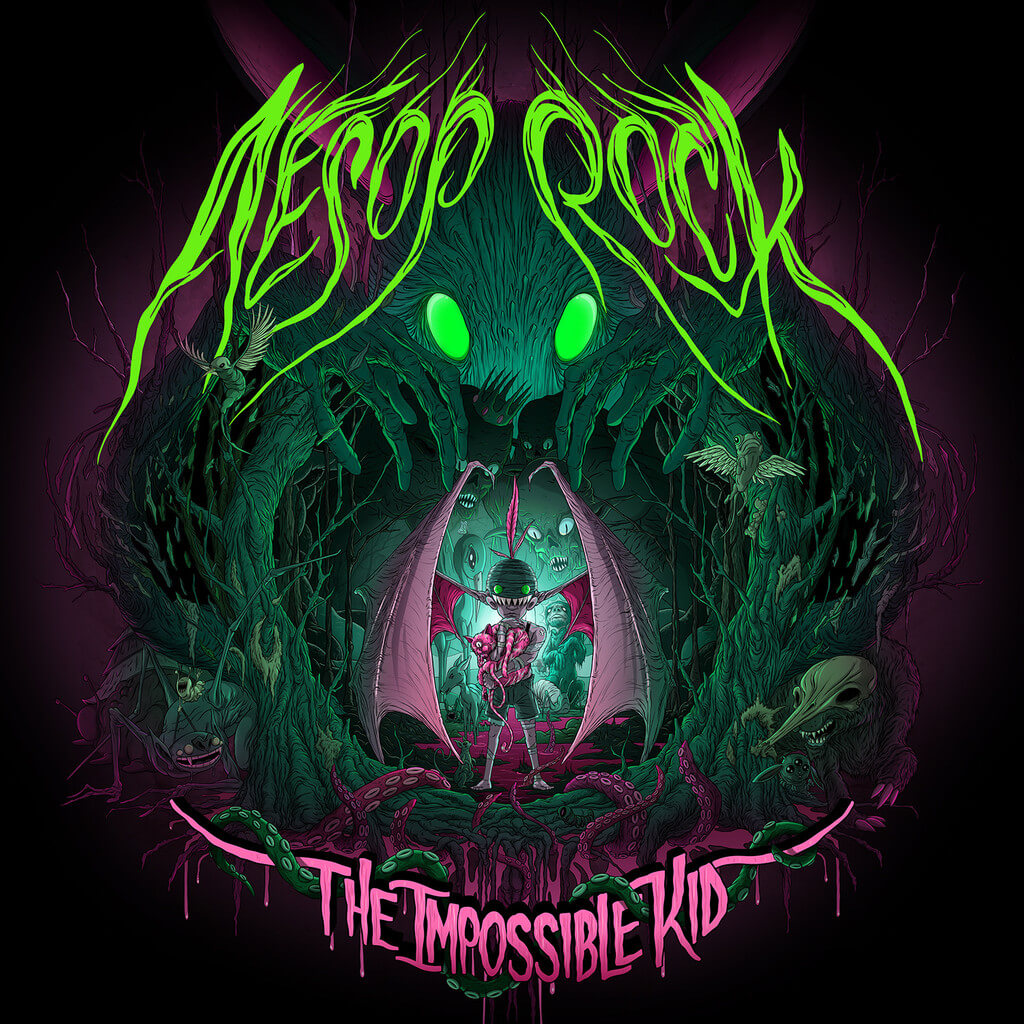 The Impossible Kid is Aesop Rock's seventh studio album. Aesop Rock is a master of intelligent, poetic lyricism and on The Impossible Kid, his personal and relatable lyrics perfectly go with the flawless beats he crafted himself. The Impossible Kid is lyrically profound and musically empowering, a project with endless replay value – and one of Aesop Rock's most accessible too. 15 tracks, no skips needed – the mark of an excellent album. 9/10