Definitive Best Jux Hip Hop Albums: [Definitive Jux] is a disbanded record label that was based in New York City. It was co-founded in 1999 by El-P and Amaechi Uzoigwe. Definitive Jux was initially known as Def Jux. However, popular Hip Hop label Def Jam Recordings sued Def Jux over the name similarity in 2001. This lawsuit was settled out of court and the name was officially changed to Definitive Jux.
In February 2010, El-P announced that the label, although it will carry on selling its catalog and merchandise, would be put "on hiatus" as a traditional record label and that it would be going through some changes in order to keep up with the evolution of the music industry. He also announced that he was stepping down as artistic director of Definitive Jux to focus on producing and being a full-time artist.
Artists such as El-P, Aesop Rock, Cannibal Ox, Mr. Lif, RJD2, and Cage have released records through Definitive Jux.
Presented here are HHGA's 20 favorite Def Jux projects (no EP's, compilations, or instrumental albums are included) – check out Definitive Jux Best Hip Hop Albums.
20. Del The Funky Homosapien – Eleventh Hour (2008)
Eleventh Hour is the fifth solo studio album from the legendary Del The Funky Homosapien. The album was announced and partially recorded in 2004, but it didn't come out until March 11, 2008, when it was eventually released by Definitive Jux – Del's only release on the label. The album is produced by Del himself with additional production from Opio, KU, and J-Zone. Eleventh Hour is not Del's best work and not on par with classics like I Wish My Brother George Was Here (1991), No Need For Alarm (1993), 3rd Eye Vision (with Hieroglyphics, 1998), and Deltron 3030 (with Dan The Automator & Kid Koala, 2000), but it is a pretty good album anyway that belongs to the better half of Del's extensive catalog. Eleventh Hour is not perfect, but it's a fun and satisfying listen nonetheless.
19. Hangar 18 – The Multi-Platinum Debut Album (2004)
Hangar 18 was a New York City trio, consisting of of Alaska, Windnbreeze, and DJ Pawl. Hangar 18's first and best album The Multi-Platinum Debut Album is a low-key underground classic – now available on Bandcamp, so if you missed out on The Multi-Platinum Debut Album somehow go check it out now.
18. Junk Science – Gran'dad's Nerve Tonic (2007)
Junk Science is a duo from Brooklyn, New York, consisting of emcee Baje One and beatmaker Snafu. Gran'dad's Nerve Tonic is the first and only album they released via Def Jux, and it's one of their best projects, along with A Miraculous Kind Of Machine (2010) and and the Hundred Dollar Sandwich (2015). Junk Science's a-typical, mellow kind of left-field boom-bap was a good fit for Def Jux.
17. C-Rayz Walz – Ravipops (The Substance) (2003)
C-Rayz Walz is a prolific rapper from The Bronx, NY, who has put together an impressively substantive catalog since his debut in 1999. Ravipops (The Substance) is more 'traditional' sounding Hip Hop than most other releases on Def Jux, but what it does, it does well. Ravipops (The Substance) is one of C-Ray Walz's best albums – with solid beats and excellent lyricism.
16. The Perceptionists – Black Dialogue (2005)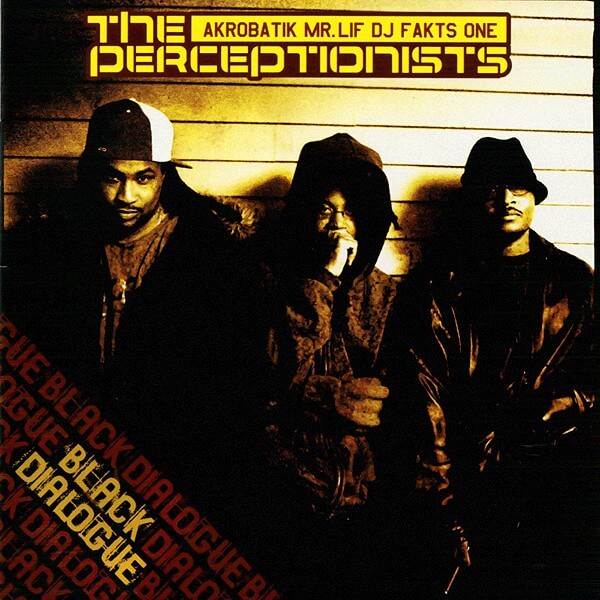 Mr. Lif and Akrobatik (with DJ Fakts One) are The Perceptionists, Black Dialogue is their first collaborative album. The album is lyrically powerful, and sonically solid. Black Dialogue could have been better with some better production, but this album is all about Mr. Lif and Akrobatik's insights. Guest appearances from Digital Underground's Shock G, Gang Starr's Guru, Little Brother's Phonte, and Camu Tao add extra flavor.
15. Dizzee Rascal – Maths + English (2007/2008)
Maths + English is the third studio album by British rapper Dizzee Rascal. The album was first released in 2007, but (re)released in 2008 by Definitive Jux in the United States. The Def Jux version features new studio tracks "G.H.E.T.T.O." and "Driving" as well as a remix of the UGK-assisted "Where's da G's" by Def Jux label head El-P. It does not however contain the track "Pussyole (Old Skool)", due to sample clearance issues.
Maths + English is grime-pioneer Dizze Rascal's third straight excellent album, on par with Showtime (2004) and not far from his super influential classic Boy In Da Corner (2003).
14. Mr. Lif - Mo' Mega (2006)
Boston, Massachusetts rapper Mr. Lif's second full-length album is another layered, politically charged album. In the album's liner notes, Mr. Lif wrote:
Mo' represents the dialect of the Black slave in America. Mega represents the hyper-modernized world we live in. As the cost of living increases at an exponential rate, more of us are finding it difficult to keep pace. I feel that the term Mo' extends beyond race to describe the masses whom have not achieved elite levels of wealth. Mo' Mega is the juxtaposition of the slave and the elite with no common ground between the two.
Mo' Mega is a credit to El-P's skill and growth as a producer, and it is a testament to Mr. Lif's superior mic skills.
13. Murs – The End Of The Beginning (2003)
Murs' Def Jux debut The End Of The Beginning is Murs' fourth solo album, and one of his best five. At 69 minutes, The End Of The Beginning is a long album, but it never overstays its welcome. As always Murs comes with clever lyrics with great wordplay and storytelling, and as always his flow and delivery are a pleasure to listen to. "You & I", "What Do You Know", "The Night Before", "Transitionz Az A Ridah", "Happy Pillz" (feat Aesop Rock), "Brotherly Love", "God's Work", "Please Leave" – no shortage of dope Murs tracks on this album.
12. Sonic Sum – Films (2008)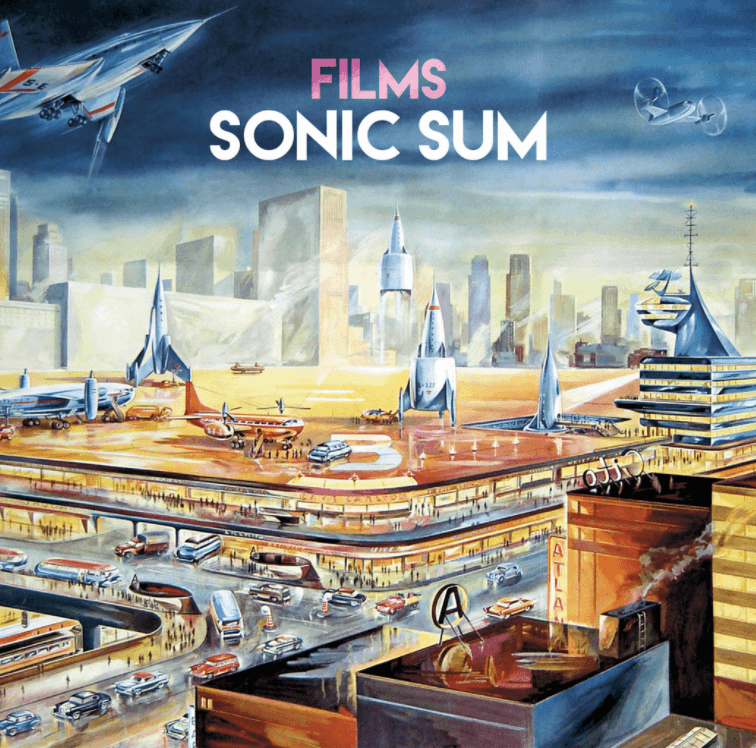 "Emerging from Amaechi Uzoigwe's Ozone collective (Anti-Pop Consortium, Company Flow, Mike Ladd, Mr. Lif, Saul Williams), Sonic Sum has developed a unique formula which brought hip-hop to still unknown areas and level. Straight from the Bronx, the band features 2 Dj's / Producers, Fred Ones and Jun aka Preservation, Eric MO on bass, and the talents of MC/producer Rob Sonic, later Def Jux solo artist and half part of Hail Mary Mallon beside Aesop Rock.
Influenced by Kraftwerk, Public Enemy, or Led Zeppelin, Sonic Sum worked out the perfect alchemy between musicality and lyricism, abstraction, and retrofuturism." (Bandcamp)
Films is a GREAT album. Not for everybody maybe – but those who appreciate Def Jux's best and best-known albums will no doubt the alt-Hip Hop creativity of Sonic Sums' Films.
11. Cool Calm Pete – Lost (2005/2006)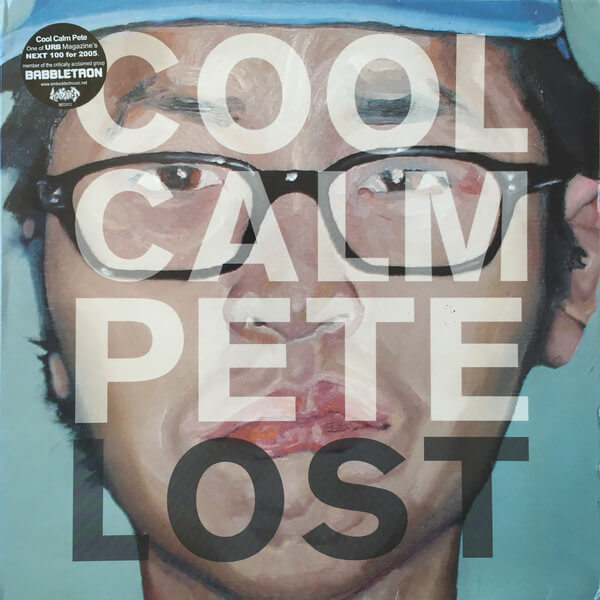 Lost is Korea-born New Yorker Cool Calm Pete's first (and only) studio album. Originally released in the United States via Embedded Records in 2005, it was re-released with additional bonus tracks in Europe via Definitive Jux in 2006. Lost arguably is the most underappreciated album released on the Def Jux label. Dope beats, mostly crafted by Cool Calm Pete himself (with additional productions from the likes of Ed Live, Doc Strange, DJ Pre, Snafu, RJD2, and Blockhead), and interesting wordplay make for an excellent, cool and calm, Hip Hop album.
10. Rob Sonic – Telicatessen (2004)
Rob Sonic is a former member of Sonic Sum (1998-2004, with Fred Ones, Eric M.O., and Preservation) and Hail Mary Mallon (2009-2018, with Aesop Rock and DJ Big Wiz). Telicatessen is Rob Sonic's debut solo album. All production, lyrics, and vocals on the album were done by Rob Sonic himself, with the exception of the verses on "Sniper Picnic" by Creature, and Alaska and Windnbreeze from Def Jux labelmates Hangar 18. Scratches were done by Fred Ones from Sonic's former group the Sonic Sum, and by DJ Big Wiz. Telicatessen is has the trademark Def Jux flavor with a quirky beat style, and Rob Sonic knocks it out the park lyrically too – with an off-kilter style similar to his close collaborator Aesop Rock. This is a low-key underground classic.
9. Aesop Rock – Bazooka Tooth (2003)
Bazooka Tooth is the fourth studio album by Aesop Rock, at 70 minutes a monster of an album. Even if Bazooka Tooth is not Aesop Rock's best work, it still is an excellent album, and among the better Hip Hop albums released in 2003. Even at his most accessible Aesop Rock is an acquired taste, and this being his least accessible album makes this a bad entry point for Aesop Rock noobs. Production-wise Bazooka Tooth takes some getting used to – the lyrics, however, are classic Aesop Rock. He is one of the best lyricists in the game, with an immense vocabulary. Just as Def Jux, Aesop Rock has always been about pushing Hip Hop boundaries and Bazooka Tooth is a prime example of that innovativeness.
8. Cage – Hell's Winter (2005)
Not an easy or comfortable listen, as per usual with Cage – the Orange County rapper who never shied away from talking about his troubled past and his personal demons. Compared to other Cage releases, Hell's Winter is less demented but even more personal – even if some of the stories Cage relates are hard to stomach, especially with the knowledge that at least some of these stories he tells are based on real events and personal experiences.
With his move to Definitive Jux, superior production values under the supervision of DefJux head-honcho El-P are guaranteed. El-P, Blockhead, Camu Tao, DJ Shadow, and RJD2 each bless Cage with musical backdrops, for him to bare his mind and soul. Sonically superior and lyrically intense – Hell's Winter is Cage's magnum opus and one of the many jewels in the DefJux crown.
7. El-P – I'll Sleep When You're Dead (2007)
El-P's second solo album, and another dope one. As always, El Producto brings that innovative, deeply layered, sonically dense flavor – never that run-off-the-mill rap music. Left-field Hip Hop at its finest. Standout tracks include 'Habeas Corpses" (feat. Cage), "EMG", "Run The Numbers" (feat. Aesop Rock), "Tasmanian Pain Coaster", "Up All Night" (feat. Mr. Lif), and "Drive" – but this a solid and consistent listen from beginning to end.
6. Aesop Rock – None Shall Pass (2007)
A frontrunner in the 'alternative' Hip Hop wave instrumental in saving Hip Hop around the turn of the millennium, Aesop Rock may be best known to most because of his left-field kind of production. People often overlook his lyrical abilities, though. Aesop Rock is underrated as an emcee – each track on this album is a carefully created gem of lyrical genius. None Shall Pass is the epitome of Aesop Rock's creativity and progressiveness – and a true Hip Hop gem.
5. Murs & 9th Wonder – Murs 3:16: The 9th Edition (2004)
In his two decades in the Hip Hop game, Murs has released a whole bunch of excellent albums – solo as well as collaborative efforts. This may very well be one of his best, the first collaboration album he did with producer extraordinaire 9th Wonder. Murs is another one of those rare personalities in Hip Hop who is always completely real. No fronting, no posing – just honesty and real emotion. The collaboration with 9th Wonder works out perfectly – the instrumentals 9th Wonder provides all serve to enhance the strength of Murs' delivery and his thoughtful lyrics.
Standouts include the Phonte-featuring "The Animal", "Bad Man", "And This Is For…", "The Pain", and especially the genius "Walk Like A Man", which has three different beats to match the mood of the deep and insightful story told. But it is all good – at 10 tracks the album is short but sweet and there are no weak spots.
4. Aesop Rock – Labor Days (2001)
Labor Days is Aesop Rock's third studio album and one of his absolute best. As always with Aesop Rock, the instrumentals are innovative and exciting, and you need to really listen closely to his next-level wordplay to get his meanings – this is music for thinking people. "Daylight," with its epic bass-line and clever lyrics is a stand-out, as is "Save Yourself," which addresses Hip Hop traditionalists who do nothing but talk about their skills and diss bubblegum rappers rather than say anything meaningful. But there's much more to enjoy on Labor Days, one of Def Jux's flagship albums, a project that was instrumental in moving forward the alternative Hip Hop scene around the turn of the millennium. Labor Days is an underground classic.
3. Mr. Lif – I Phantom (2002)
The cover of the album adequately sums up the lyrical content – I Phantom deals with media, government, food, religion, law, sex, violence, drugs, and money – and how these things control and run people's lives and how they are used to wipe out a person's individuality. I Phantom is filled with excellent tracks – if you somehow missed out on this album and you want to have a taste of the album, check out the 8-minute epic "Return Of The B-Boy" (in which Mr. Lif is resurrected as a Hip Hop messiah), and you'll know what you're in for.
The thematic and narrative scope of I Phantom is incredible, and even it is heavy stuff at times, this is a brilliant album. Lyrically astute and the production to back up the poignancy of the narrative – this is an important album and one that has to be remembered. In a year where an album like Nellyville sold over 6 million units, this Mr. Lif masterpiece went largely unnoticed. Fluf over substance – that's the world we live in and that's one of the points this album so cleverly makes.
2. El-P – Fantastic Damage (2002)
The first solo album by Definitive Jux head-honcho El-P builds on the lyrically and sonically dense sound he pioneered with Company Flow, with Fun Crusher Plus (released via Rawkus Records in 1997) as the benchmark album that was instrumental in keeping real Hip Hop alive. On Fantastic Damage, he produces avant-garde digital beats and drops ill lyrics designed to make you listen carefully and to make you think. With his drive to experiment and innovate, El-P's (and Def Jux's) influence on keeping Hip Hop fresh and exciting cannot be overstated.
1. Cannibal Ox – The Cold Vein (2001)
Cannibal Ox really delivered something special with The Cold Vein. With invaluable work on the boards of El-P, this album is nothing less than a masterpiece. The lyrical prowess displayed by Cannibal Ox's two emcees Vast Aire and Vordul Mega is outstanding, they succeed in painting a grim picture of modern NYC life with imagery that's highly creative. El-P's innovative and layered production is what sets the atmosphere for the album though – this one of those albums where the beats perfectly complement the lyrics and vice versa, creating a musical tableau that is atmospheric and hypnotic at the same time – complex but ultimately eminently rewarding. The Cold Vein was years ahead of its time and is only getting better as time goes by.