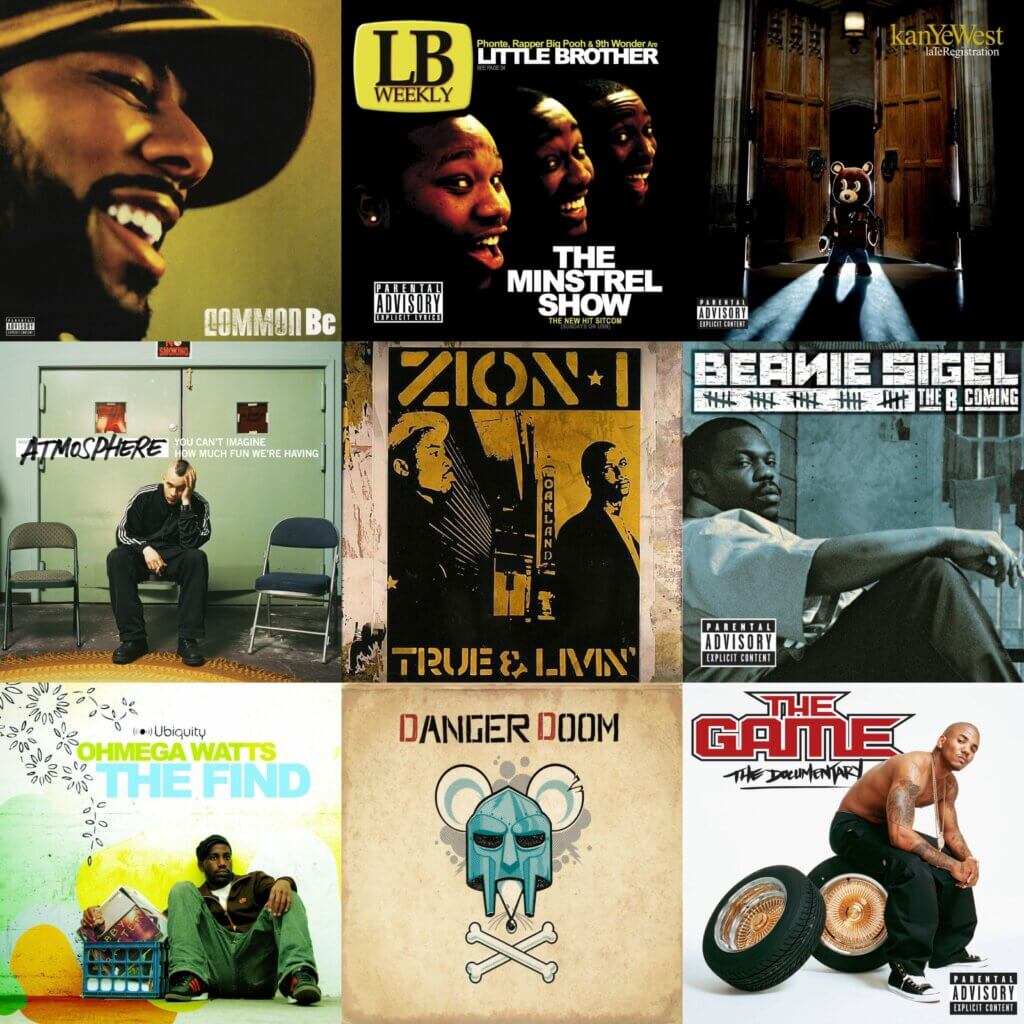 2005's best-selling album was 50 Cent's gangsta-pop album The Massacre. And although that album had some good moments, it's nowhere near the year's best as you will see here. This is a list with our top 40 Hip Hop albums of 2005, plus a sizeable section of Honorable Mentions. Agree? Disagree? Discuss!
Also read: Top 150 Hip Hop Albums Of The 2000s
1. Common – Be
Common's second, third and fourth album – Ressurection (1994), One Day It'll All Make Sense (1997) and Like Water For Chocolate (2000) were all classics in their own right, but many thought Common was over and done with after he released the bizarrely experimental Electric Circus in 2002. Disenchantment with Hip Hop at that time lead Common to drop that strange album, many doubted if Common would ever be able to come back from that. However, what happened was Common got up with Kanye West and J-Dilla to deliver the album of his career.
On Be Common found his fire and his love for the game again. Stellar tracks like "Testify", "The Food", "The Corner", and "Go" are classic Common – in fact, the whole album is tight and consistent as can be. Common would go on to drop a whole bunch of other excellent albums but Be will forever be his magnum opus.
Rating: 9.5/10
2. Little Brother – The Minstrel Show
After their incredible debut The Listening, 9th Wonder, Phonte, and Big Pooh dropped another gem on us with The Minstrel Show. Another one of those albums that received widespread critical acclaim, but no radio play – as it was not about guns, money, and bitches but rather about intelligence and upliftment. Clever rhymes, dope beats, and HEART, this is Hip Hop as it is supposed to be.
Rating: 9.5/10
3. Kanye West – Late Registration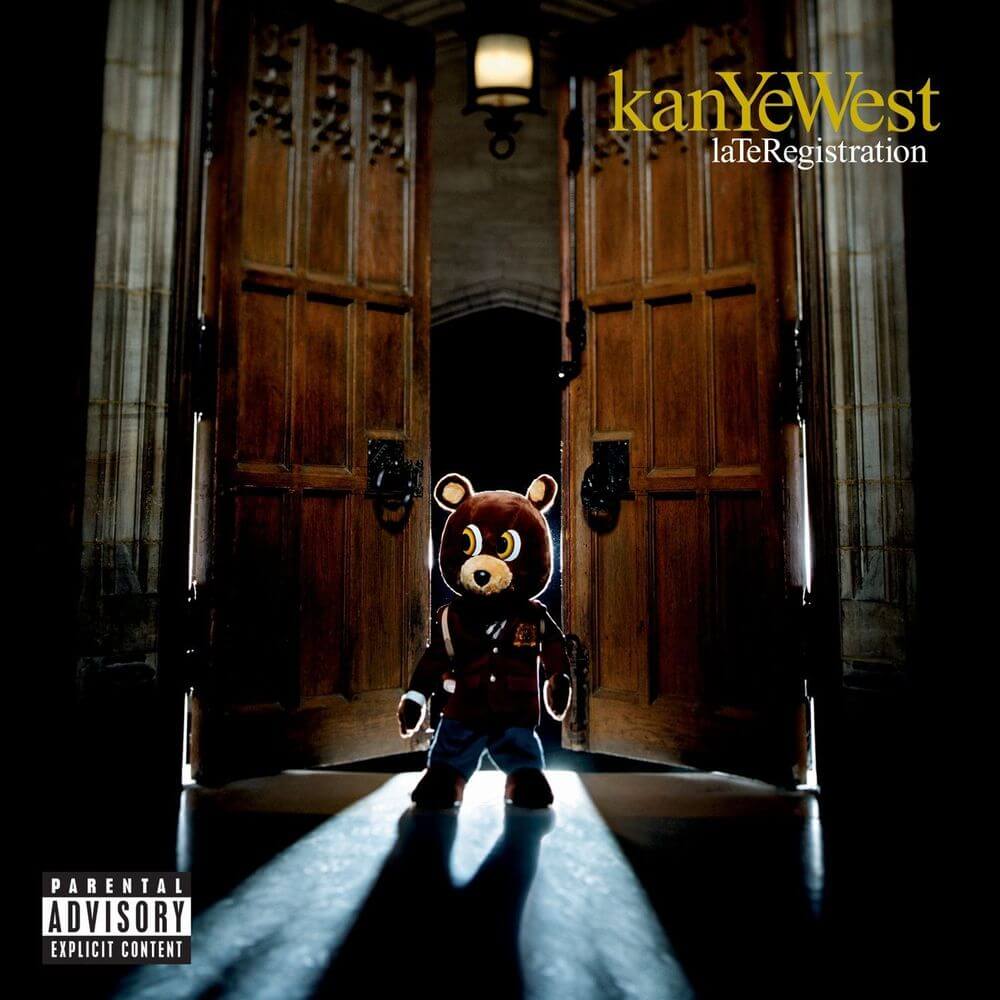 Kanye West's second album, and arguably his best – even with The College Drop Out (2004) and MBDTF (2010) in that discussion. One of the biggest albums of the decade.
Rating: 9/10
4. Atmosphere – You Can't Imagine How Much Fun We're Having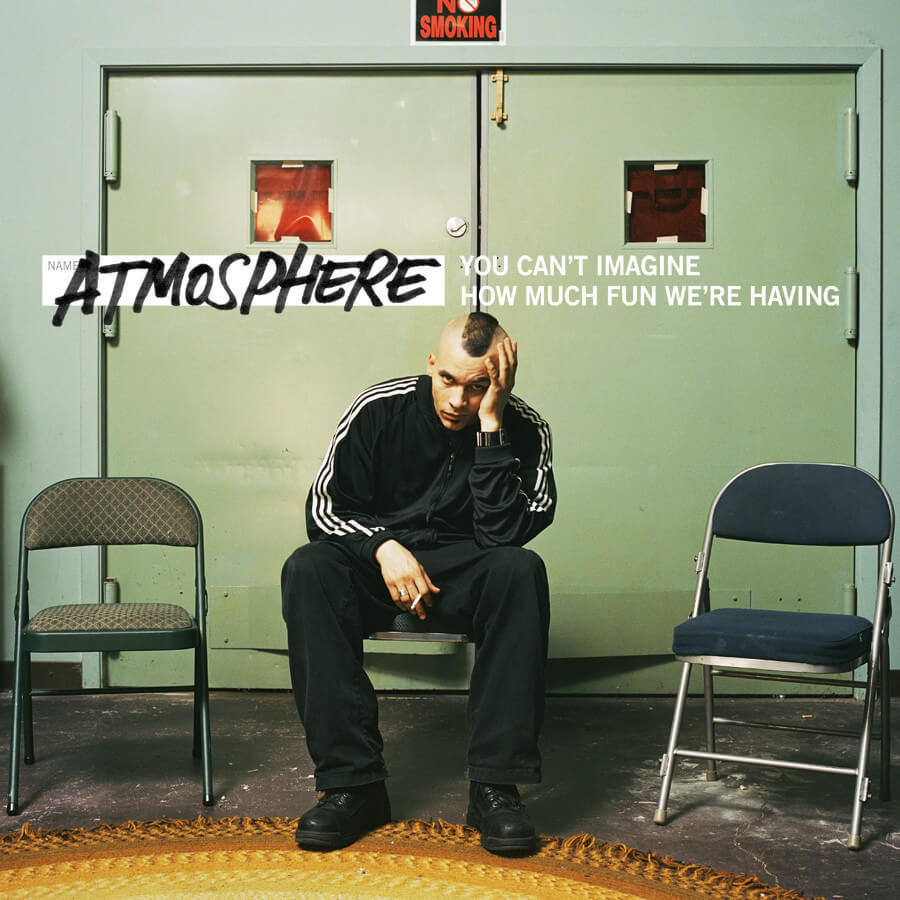 Ever since Rhymesayers Entertainment was founded in 1995 as an independent record label they have been consistently dropping high-quality Hip Hop from a wide roster of talent. Obviously, Rhymesayers co-founders Sean Daley (Slug) and Anthony Davis (Ant) are one of the label's flagship acts, releasing music as Atmosphere since 1999. You Can't Imagine How Much Fun We're Having, is their fifth album, a release as beautifully crafted and put together as any other album in that entire decade – Ant has rarely been better behind the boards, and Slug is just fantastic on the mic.
Dope beats and intelligent rhymes all the way through, stand-out tracks like "Say Hey There", the fascinating "Pour Me Another" and the touching standout "Little Man" help to make this album their absolute magnum opus and one of 2005's best releases.
Rating: 8.5/10
5. Zion I – True & Livin'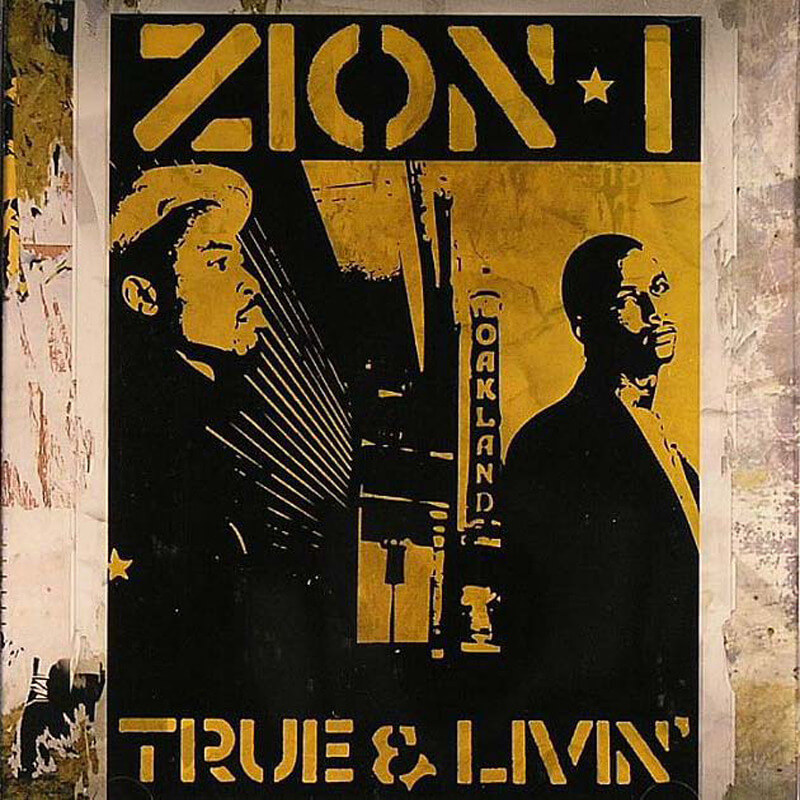 True & Livin is the third album from Oakland's duo Zion I, the first album on their own label LiveUp Records. Zion and Amp Live expand their creative and experimental sounds on the album, featuring a wide range of musical styles, laced with intelligent, socially conscious lyrics. Amp Live's head-nodding beats are laced with jazzy and elegant musical backdrops, and Zion's thoughtful and expressive lyrics complement the soundscapes beautifully. Guests like Talib Kweli, Aesop Rock, Del Tha Funkee Homosapien, and Gift of Gab only add to the quality of the album.
The singles "Soo Tall", the Talib Kweli featuring "Temperature" and especially the excellent "Bird's Eye View" are immediate standouts, and cuts like the abstract "Poems 4 Post Modern Decay" (with Aesop Rock), "The Bay", "Stranger In My Home" (with Gift Of Gab) and the jazzy "Doin' My Thang" also bang – but there are no weak tracks on this album. True & Livin' flew way under the radar in 2005 – if you missed it somehow it definitely deserves your attention.
Rating: 8.5/10
6. Beanie Sigel – The B. Coming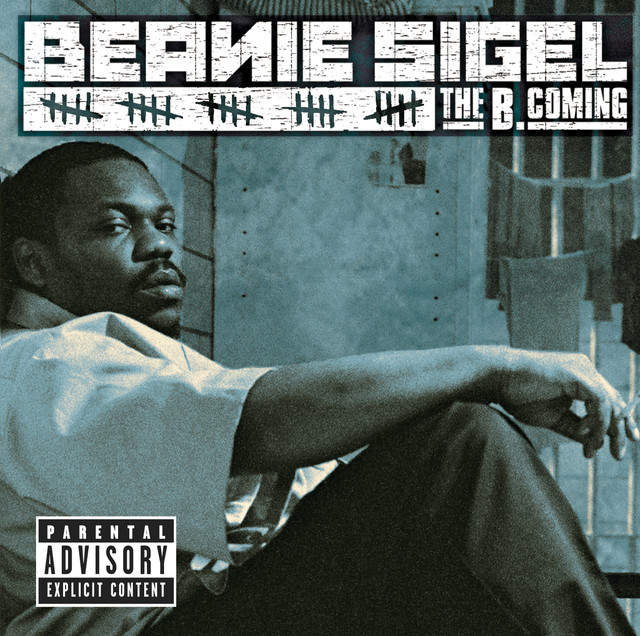 An album that tends to be overlooked for all the wrong reasons, The B. Coming is the best Beanie Sigel album. While his previous albums had everything you wanted out of the Broad Street Bully, the music here and the focus he brought with it is amazing. Facing a prison bid at the time, Beanie would drop classics like "Have Mercy", "Feel It In The Air", "I Can't Go On This Way", and a number of other tracks that set the tone for this slept-on gem.
Rating: 8.5/10
7. Ohmega Watts – The Find
What an excellent album! In a year where wack albums like 50 Cent's The Massacre sold millions of copies, this gem of a record went largely unnoticed.
Perfectly encapturing the 90's boom-bap vibe, sonically paying homage to sounds of the likes of Pete Rock, DJ Premier, Diamond D, Q-Tip, Large Pro, and other NYC mid-nineties production giants – but also capturing the vibe of west coast groups like The Pharcyde and Souls Of Mischief – Ohmega Watts simultaneously succeeds to give his beats and rhymes his own authentic and contemporary feel.
The self-explanatory "Where It All Started", the old-fashioned-feeling "Full Swing" and cuts like "Saturday Night Live", "Treatment", and "Mind Power" are just some of the highlights, but the whole album slams.
Filled with jazzy and soulful beats, great sampling, and lyrics worth listening to, The Find simply is an amazing debut and an all-around brilliant album – one for the true Hip Hop connoisseur. Cop.
Rating: 8.5/10
8. Danger Doom – The Mouse And The Mask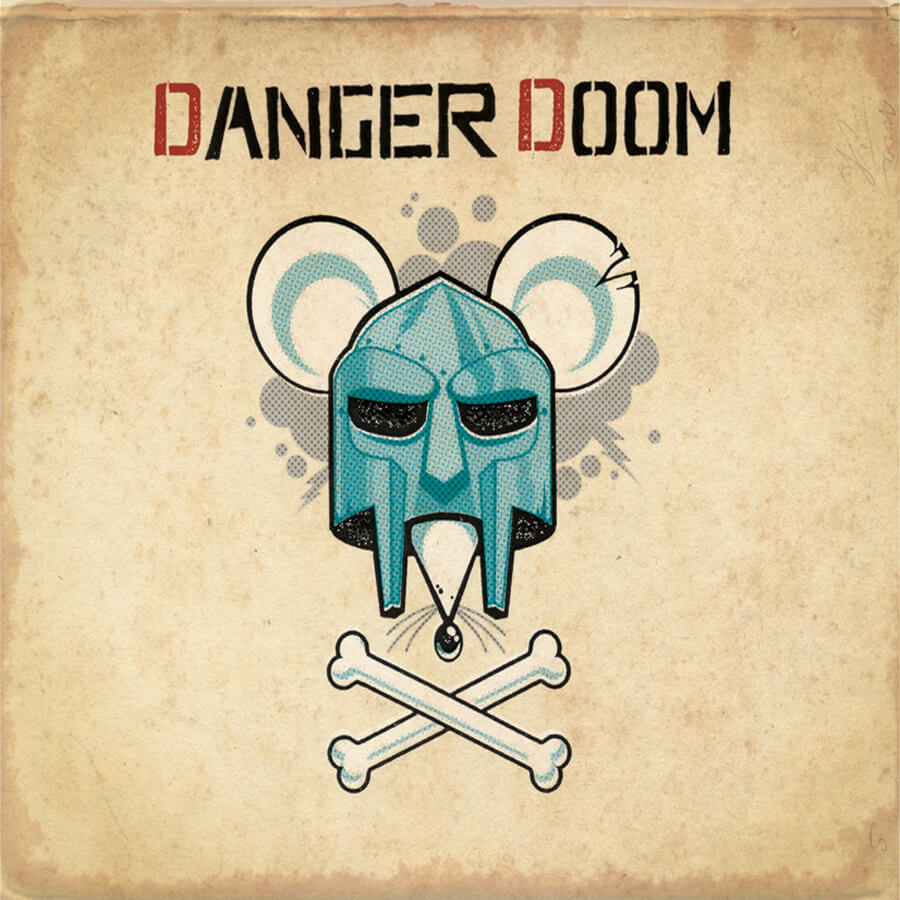 A year after Mm.. Food and Madvillainy (the masterpiece collaboration with Madlib) underground hero MF DOOM dropped another gem in the form of The Mouse And The Mask, this time together with left-field producer Danger Mouse (best known for mashing The Beatles' The White Album and Jay-Z's The Black Album into The Grey Album).
Lyrically MF DOOM is as strong as ever, mixing up his trademark abstract imagery with his usual intricate self-aggrandizing, this time all the way through sprinkled with cartoon references – all of it strengthened by Danger Mouse's instrumentals which definitely add to the thematic feel of the album.
Ghostface Killah, Cee-Lo Green, and Talib Kweli drop by for guest verses, with especially Ghostface stealing the show on "The Mask". Other highlights are "Sofa King", "Old School" (with Talib Kweli), and the stab at former friend MF Grimm, "El Chupa Nibre".
Rating: 8.5/10
9. The Game – The Documentary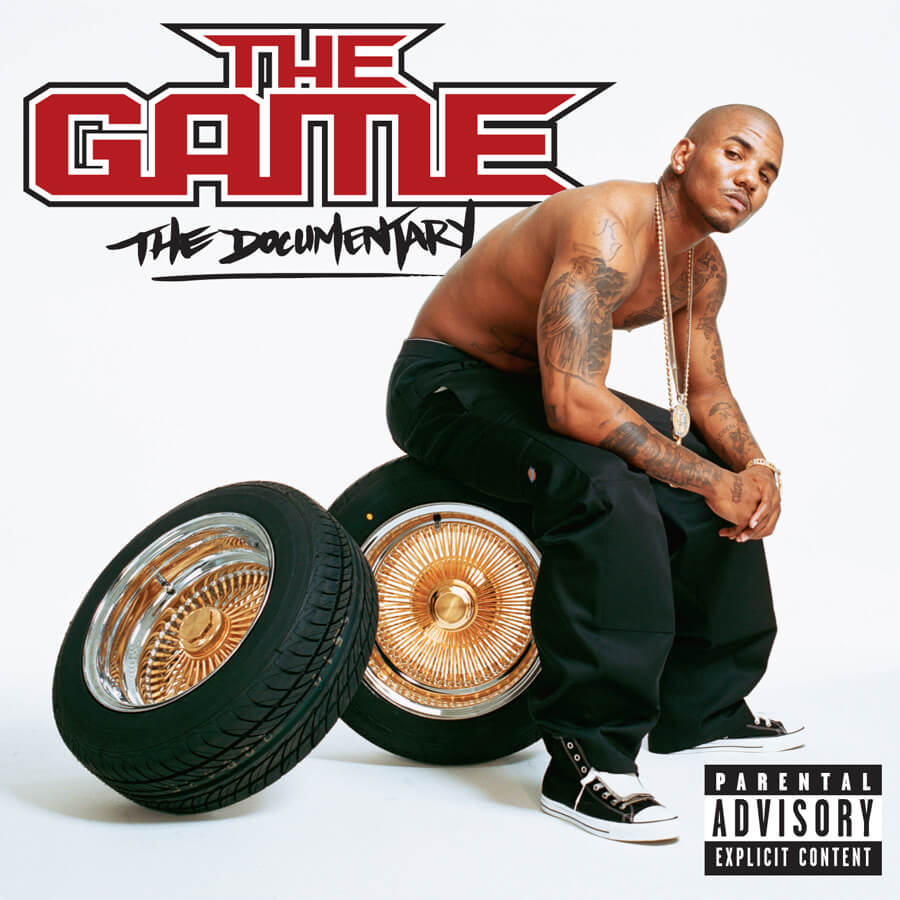 Though there's always been a debate about whether or not 50 wrote the album (he did write about 60% of the hooks), there is no denying the power behind this album and what Game brought back to the game for the West. With aggressive lyrics, booming production that ranged from murderous to upbeat to soulful to despondent at times, Game gives us an album that is beyond what any of us expected. Singles like "How We Do", "Dreams", and "Hate It Or Love It" really made the album what it is today: one of the best-selling Hip Hop albums of the decade, with over 5 million units sold worldwide.
Rating: 8.5/10
10. Dälek – Absence
Frontrunners in industrial Hip Hop, Dälek debuted in 1998 with the captivating Negro Necro Nekros and developed their sound with their first proper full-length From Filthy Tongues of Gods and Griots (2002). Dälek's music is always dark, noisy, and atmospheric – but no album in their catalog is darker than Absence. Producer Oktopus is one of the most interesting avant-garde producers of all time,  and his instrumentals on this album are unique and progressive. Emcee Dälek comes with his characteristic apocalyptic bars, but it's Oktopus whose talents truly shine on Absence – his nightmarish industrial soundscapes provide a thick atmosphere full of menace and terror.
"A Beast Caged",  "Culture for Dollars", "Distorted Prose", "Asylum (Permanent Underclass)", "Ever Somber", "Opiate The Masses", "Eyes to Form Shadows" nothing but highlights on what is one of the most underrated Hip Hop albums released in this year.
Rating 8.5/10
11. Jazz Addixx – Oxygen
Jazz Addixxx's Oxygen is a top 10 album of 2005. Rhymes, beats, scratches – everything is on point. The Jazz Addixx duo gives us a perfect blend of Jazz and Hip Hop with this smooth album. Oxygen feels like a trip back to Hip Hop's Golden Age that will keep your head nodding with nostalgia. Smooth and thought-provoking lyrics by Jazz Addixx's emcee M.U.D.D, stylish cuts by DJ Ragz and dope jazzy musical backdrops – this album is pure gold. If you have never dug this deep and never peeped this album you are in for a treat – add this one to your library and it will become a favorite quickly.
Rating: 8/10
12. One Be Lo – S.O.N.O.G.R.A.M.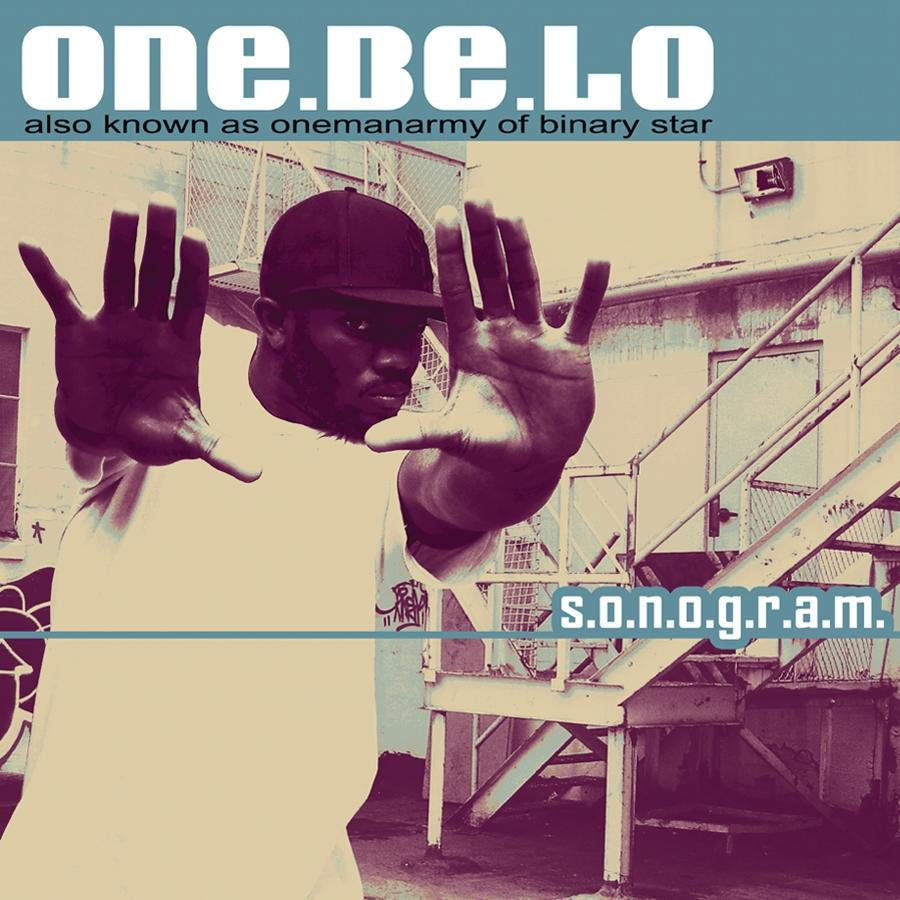 One Be Lo is best known for being half of Binary Star, under which name he and his Binary Star partner Senim Silla dropped the underground gem Masters Of The Universe in 2000. He has released a bunch of excellent solo albums as well, and this one is the best of them all.
S.O.N.O.G.R.A.M. stands for Sounds Of Nashid Originate Good Rhymes And Music, a title true to the content of the album: more than twenty tracks and pretty much all worthwhile, with One Be Lo cleverly and skillfully exploring a wide variety of topics over consistently superior musical backdrops. Pure and uncut Hip Hop by a true emcee.
Rating: 8/10
13. Sean Price – Monkey Barz
Monkey Barz is the solo debut studio album by Sean Price of Heltah Skeltah and Boot Camp Clik fame. The album was the first release from Duck Down Records 2005 "Triple Threat Campaign", followed by Buckshot & 9th Wonder's Chemistry, and Smif-N-Wessun's Smif 'N' Wessun: Reloaded. – which were also dope albums that deserve a mention here. Monkey Barz arguably was the best of the three though, and a bonafide underground Hip Hop classic.
Obvious highlights are the singles "Peep My Words", "Onionhead", "Heartburn", "Boom Bye Yeah", "Monkey Barz" and "Slapboxing", but the whole albums slams – raw, underground Hip Hop from start to finish by one of the most authentic figures Hip Hop has ever known. R.I.P. Sean P.
Rating: 8/10
14. Bun B – Trill
Bernard Freeman, better known as Bun B, released this album just after his late UGK partner-in-rhyme, Pimp C, was incarcerated. With Pimp C in his heart and mind, Bun B dropped one of the dopest Southern Hip Hop albums in years with this solo debut. Trill is a more than solid album by one of the most important figures in Southern Hip Hop ever.
Rating: 7.5/10
15. Quasimoto – The Further Adventures of Lord Quas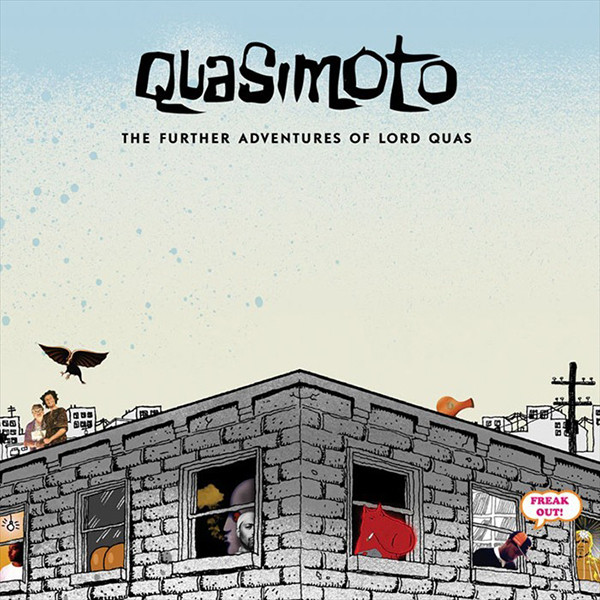 An acquired taste without a doubt – like much of Madlib's work The Further Adventures of Lord Quas will not be for everyone. It's hard to argue against Madlib being a production genius though, one who is never afraid to experiment – and this an another Madlib masterpiece.
The production on this album is different and quality-wise way above most of the generic Hip Hop that was released in 2005. Madlib's alter-ego Quasimoto (whose voice is Madlib's own voice sped-up) is a funny character whose stories result in a very well executed concept album.
Rating: 7.5/10
16. Blueprint – 1988
Not counting his work as part of Soul Position this may be Blueprint's best-known album. Not as widely known as it should be, but most real heads will own or will at least know 1988. The short intro sets the tone for the album nicely: a mash-up of Stetsasonic's "Stet Troop '88" and KRS-One's "Fresh For 88" statement. This intro is followed by a short track incorporating a classic Run-DMC beat, before the third track titled "1988" kicks in with some old-fashioned scratching and a great old-school battle rap attitude to it. After that, there are a whole lot more stand-out tracks, like "Tramp", "Trouble On My Mind", "Fresh" and "Liberated" – but the whole album is great, it's the overall cohesiveness of this project that makes it the essential release that it is.
To simply call this album a throwback would be wrong, it's more layered than that. Some tracks may have that retro feel, and even if Blueprint manages to invoke a great golden age atmosphere, he simultaneously brings more modern vibes to the table. 1988 is one of the crown jewels in Blueprint's discography, one of the better Hip Hop albums released in 2005, and a definite must-have for any self-respecting Hip Hop fan.
Rating: 7.5/10
17. Sage Francis – A Healthy Distrust
A Healthy Distrust is the second album from Providence, Rhode Island's indie rapper Sage Francis. After his critically acclaimed first solo album Personal Journals (2002), with A Healthy Distrust he proved that the level of quality he set with his debut wasn't a one-off. Quality production, wordplay, and lyrical content combine into a not-run-of-the-mill album that deserves an attentive listen.
18. Felt – Felt 2: A Tribute to Lisa Bonet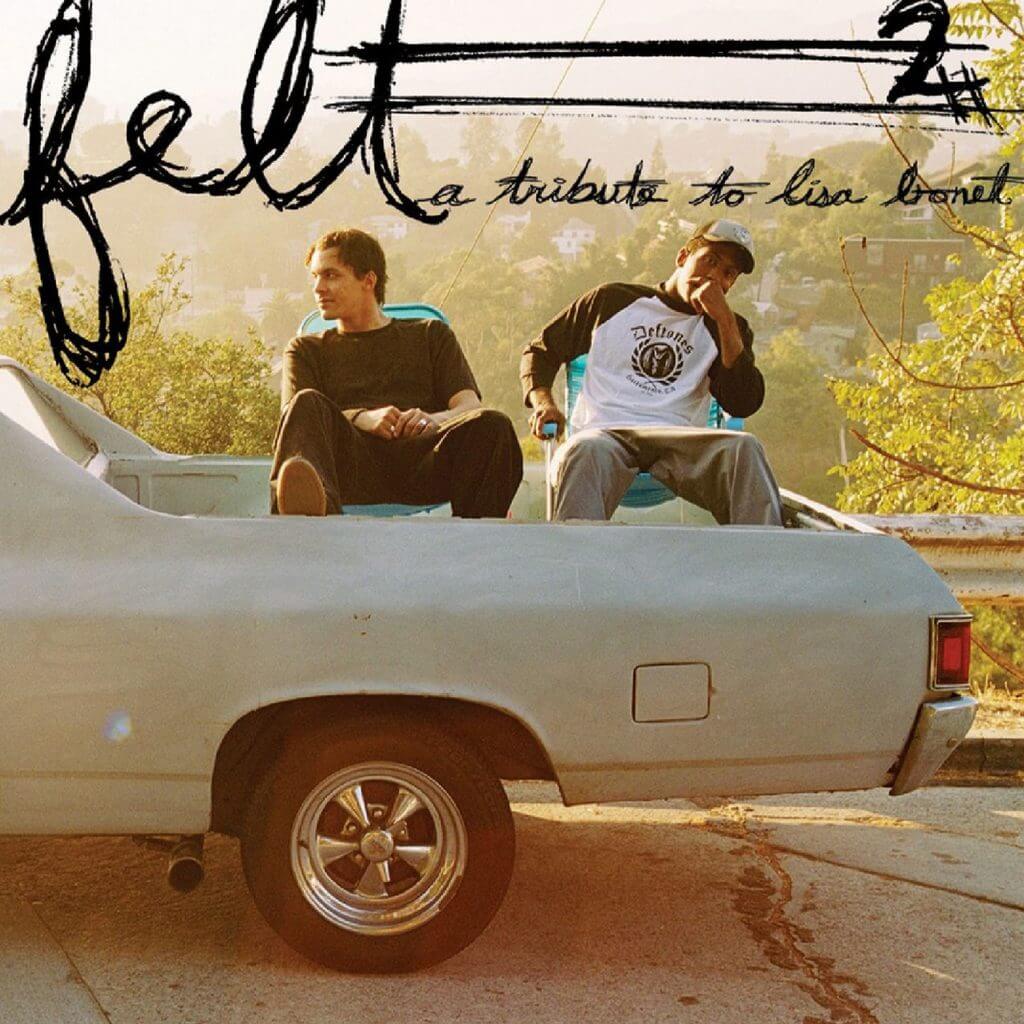 When Atmosphere's Slug and Los Angeles underground phenomenon Murs combine forces the result has to be something special, right? Right! As established already with their first collaboration Felt: A Tribute to Christina Ricci Slug and Murs prove once again they have great synergy. "Dirty Girl", "Early Morning Tony" (with all its references to eighties classics), "Marvin Gaye" and especially "Breaker Down Like A Shotgun" are easy favorites but Felt 2: A Tribute to Lisa Bonet is consistent throughout, no skips necessary.
Rating: 7.5/10
19. Cage – Hell's Winter
Not an easy or comfortable listen, as per usual with Cage – the Orange County rapper who never shied away from talking about his troubled past and his personal demons. Compared to other Cage releases, Hell's Winter is less demented but even more personal – even if some of the stories Cage relates are hard to stomach, especially with the knowledge that at least some of these stories he tells are based on real events and personal experiences.
With his move to Definitive Jux, superior production values under the supervision of DefJux head-honcho El-P are guaranteed. El-P, Blockhead, Camu Tao, DJ Shadow, and RJD2 each bless Cage with musical backdrops, for him to bare his mind and soul.
Sonically superior and lyrically intense – Hell's Winter is Cage's magnum opus and one of the many jewels in the DefJux crown.
Rating: 7.5/10
20. Nujabes - Modal Soul
Nujabes masterpiece? The late Japanese producer surely crafted a pretty unique listen with Modal Soul – something of a fusion of classical music, jazz, and Hip Hop. Entertaining and soothing, Modal Soul offers a good mix of instrumental tracks and songs with vocals from Cise Starr (of CYNE), Akin, Terry Callier, Shing02, Substantial, Pase Rock, Apani B, and Uyama Hiroto. Modal Soul is Nujabes' second full-length album, and it was the final studio album released during his lifetime; his third album, Spiritual State, was released two years after his death.
Rating: 7.5/10
21. Edan – Beauty & The Beat
Beauty and the Beat is the second studio album by Maryland emcee Edan. The album features guest appearances from Insight, Percee P, Mr. Lif, and Dagha – so you know superior lyrical content is pretty much a guarantee. Dope tracks aplenty: "Fumbling Over Words That Rhyme" is a great sounding history lesson and one of the standouts, as is "Torture Chamber" which features the unbeatable Percee P. Each song transitions seamlessly to the next which makes this as consistent a listen as one could wish for. The only complaint may be that the album is too short at just 34 minutes – but with 13 tracks it feels like a full album nevertheless. Edan evidently doesn't need much time to get his point across, so why take more? Beauty & The Beat is a critically acclaimed, but sadly forgotten album – easily a top 25 album of the year though. Lyrically inventive and musically creative and diverse – this is one to keep on rotation.
Rating: 7.5/10
22. Fort Minor – The Rising Tied
The Rising Tied is the debut and only studio album by Fort Minor, the Hip Hop side project by Linkin Park rapper Mike Shinoda. This self-produced album features guest appearances from Common, Black Thought, Styles of Beyond, Celph Titled, Linkin Park DJ Joe Hahn, alt-funk rocker Kenna, and Holly Brook. The Rising Tied is much better than Collision Course, which Shinoda and the rest of Linkin Park did with Jay-Z – the instrumentals on The Rising Tied are dope, and Shinoda's subject matter is diverse and his lyrics are meaningful. Shinoda is not a natural emcee, but he's a competent enough rapper who effortlessly manages to keep the listener's attention for an hour. Plenty of great songs on The Rising Tied, such as "Kenji", "Cigarettes", "Where'd You Go",  "Remember The Name",  "In Stereo", "Believe Me", "Slip Out The Back" and "High Road" just a few of them. The Rising Tied is an original, tasteful creation – one of the finest Hip Hop albums released in 2005.
23. Pumpkinhead – Orange Moon Over Brooklyn
Orange Moon Over Brooklyn is the second studio album from the late Brooklyn emcee Pumpkinhead (1975 – 2015). Before he released Orange Moon Over Brooklyn, he was featured as a guest on albums from underground greats like Immortal Technique and Jean Grae – not bad associations when it comes to gaining Hip Hop credibility.
While his 2001 debut The Old Testament was OK, it was his sophomore album that really showed his skills as a talented lyricist with a  distinctive and dope flow. What also helps is the work on the boards by Marco Polo, who truly is one of the best producers around. The album starts out great with the melodic "Authentic" (actually the second track) and doesn't let up. Lyrics worth listening to over excellent musical backdrops – Pumpkinhead's Orange Moon Over Brooklyn is an underrated album that you have to check out if you haven't before.
Rating: 7.5/10
24. Lil Wayne - Tha Carter II
Lil Wayne's best work is Tha Carter II, his fifth studio album. Tha Carter II is a monster at 77 minutes, but it is consistently good. ALL Lil Wayne albums have filler, but on this one, the filler is limited to two or three tracks in the middle of the tracklist – most of the songs on Tha Carter II are top-tier Lil Wayne, with some of his best lyricism and with dope production throughout. Tha Carter II is one of the best mainstream Hip Hop albums of the aughts, a staple in Southern Hip Hop, and an album that would help change the genre's direction towards trap as we know it today.
Rating: 7.5/10
25. The Crest – Skeptik
AD and Jack Cracker, two brothers from Madison, Wisconsin, are The Crest. Skeptik is a typical exponent of mid-2000s mid-western introspective boom-bap Hip Hop, reminiscent of acts like Atmosphere, Brother Ali, and Eyedea & Abilities. Skeptik has a good balance of serious and playful lyrics, and the album features some seriously addicting production from the likes of DJ Skrabble and Jayson Blare. Clever wordplay, catchy hooks, and dope instrumentals from start to finish – Skeptik is one of the most slept-on albums of the year.
Rating: 7.5/10
26. Blackalicious – The Craft
This Blackalicious received mixed acclaim upon its release, mainly because of unconventional production. Chief Xcel blends all kinds of musical styles on The Craft, which makes this one even more of an acquired taste than earlier Blackalicious albums. What elevates this album above most others released this year is Gift Of Gab's next-level lyricism. As an emcee, Gift Of Gab has always been in a league of his own, with a style simply too complex and advanced for most casual listeners.
Rating: 7.5/10
27. Qwel & Jackson Jones – Dark Day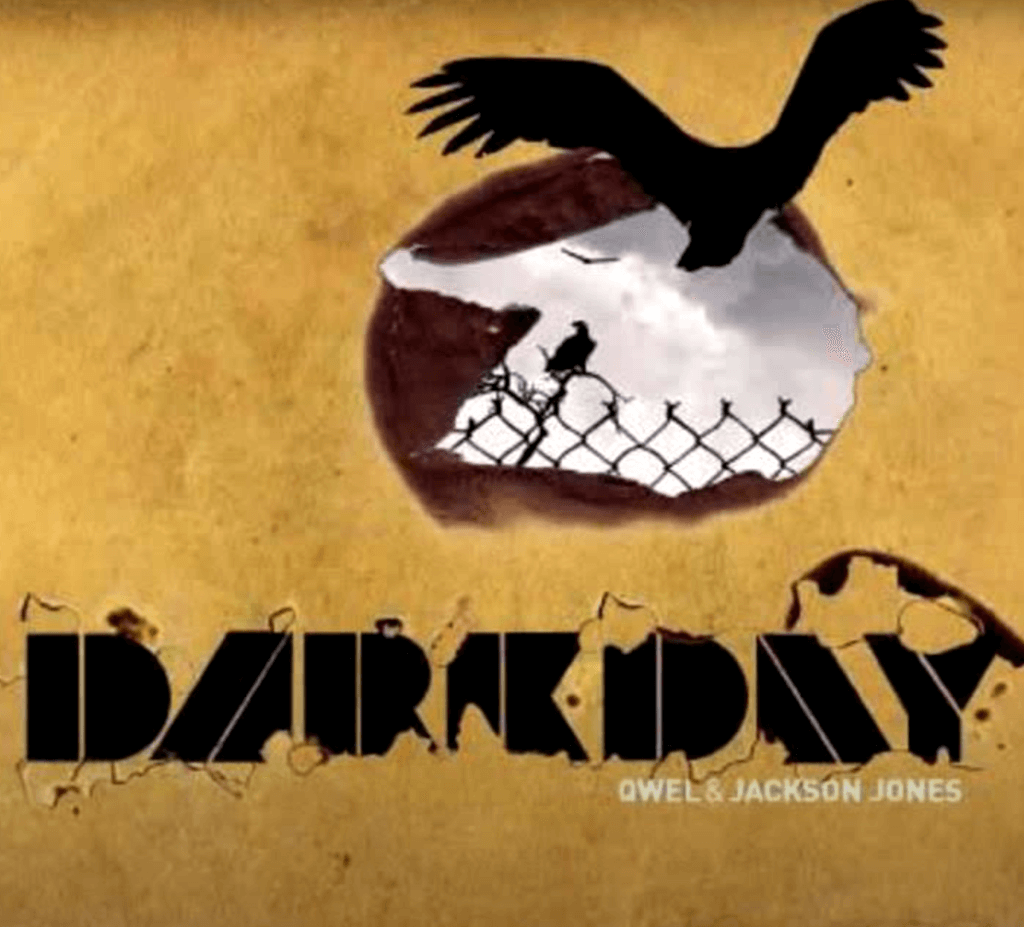 Rating: 7.5/10
28. Cyne – Evolution Fight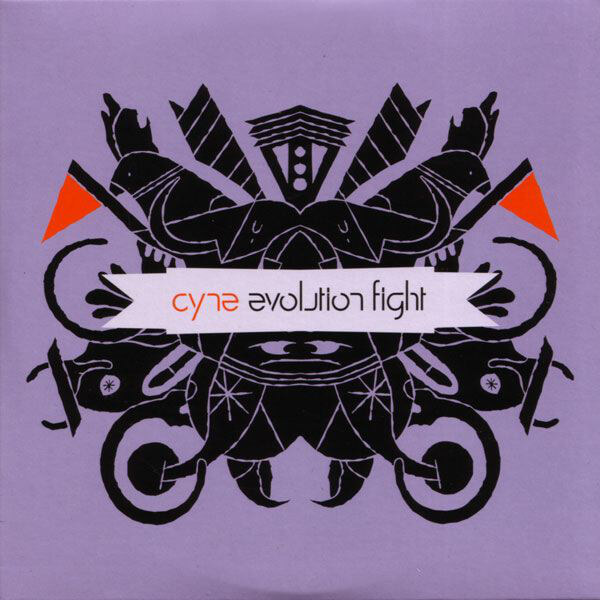 Rating: 7.5/10
29. K'naan – The Dusty Foot Philosopher
Canadian-Somalian K'naan raps and sings about life, his vision on the (Hip Hop) music industry and especially his experiences as a refugee from perpetually war-torn and anarchic Somalia.
He succeeds in blending Hip Hop with soul and African vibes in an unforced way, resulting in an album that is filled with great music. One of the highlights is "What's Hardcore", in which he mocks gangsta rappers like 50 Cent by comparing their hood tales to growing up in his own hometown Mogadishu:
I'm a spit these verses cause I feel annoyed,
And I'm not gonna quit till I fill the void,
If I rhyme about home and got descriptive,
I'd make 50 Cent look like Limp Bizkit,
It's true, and don't make me rhyme about you,
I'm from where the kids is addicted to glue,
Get ready, he got a good grip on the machete,
Make rappers say they do it for love like R-Kelly,
It's HARD, harder than Harlem and Compton intertwined,
Harder than harboring Bin Laden and rewind,
To that earlier part when I was kinda like
We begin our day by the way of the gun,
Rocket-propelled grenades blow you away if you front,
We got no police ambulances or firefighters,
We start riots by burning car tires,
They looting, and everybody starting shooting…

So what's hardcore? Really, are you hardcore? Hmm.
Honest and genuine, the genre-bending The Dusty Foot Philosopher is a remarkable album that should resonate with any and all fans of music with substance.
Rating: 7.5/10
30. Lone Catalysts – Good Music
Columbus native J. Rawls made a name for himself in the late 1990s as the producer of the songs "Yo, Yeah" and "Brown Skin Lady" which were stand-out tracks on Mos Def and Talib Kweli's classic Black Star album. Most people slept on Lone Catalysts, the duo he formed with Pittsburgh rapper J. Sands. Lone Catalysts dropped some really dope projects after the turn of the millennium. Good Music is their third album, and arguably their best.
Rating: 7.5/10
31. Busdriver – Fear Of A Black Tangent
Together with Temporary Forever (2002) and Perfect Hair (2014), Fear Of A Black Tangent is Busdriver's best album. It's a Busdriver album, so it's experimental and DIFFERENT, and definitely not for everybody. To say Busdriver is unconventional is an understatement. Musically as well as lyrically Fear Of A Black Tangent is as quirky as is to be expected, but it's arguably slightly more accessible than some of Busdriver's other albums. Smart and hilarious rapid-fire flows over innovative production, and features by fellow Project Blowedians Abstract Rude, Rifleman Ellay Khule, Mikah 9, and 2mex, make for one of the most unique and original Hip Hop albums released in 2005.
Rating: 7/10
32. Sims – Lights Out Paris
Dope lyrics, great wordplay and excellent beats – like Mike Mictlan & Lazerbeak's Hand Over Fist, Sims' Lights Out Paris is more accessible than some of the other Doomtree projects and a good entry point for Doomtree noobs. Lights Out Paris features fellow Doomtree-ers Mike Mictlan, Cecil Otter, P.O.S, Dessa, as well as Rhymesayers affiliates Toki Wright and Crescent Moon. Don't sleep on Sims and Lights Out Paris.
Rating: 7/10
33. Geto Boys – The Foundation
This late in their career it was a nice surprise to see Geto Boys were still able to come with heat. Scarface sounds as nice as ever, especially on his solo, "G-Code", and Bushwick Bill and Willie D do not disappoint either on other highlights such as "I Tried", "Leaning On You", the banging single "Yes Yes, Y'all" and "1, 2, the 3". Even the requisite club track "We Boogie" is pretty good. With The Foundation Geto Boys went out on a high note.
Rating: 7/10
34. Reef The Lost Cauze – Feast Or Famine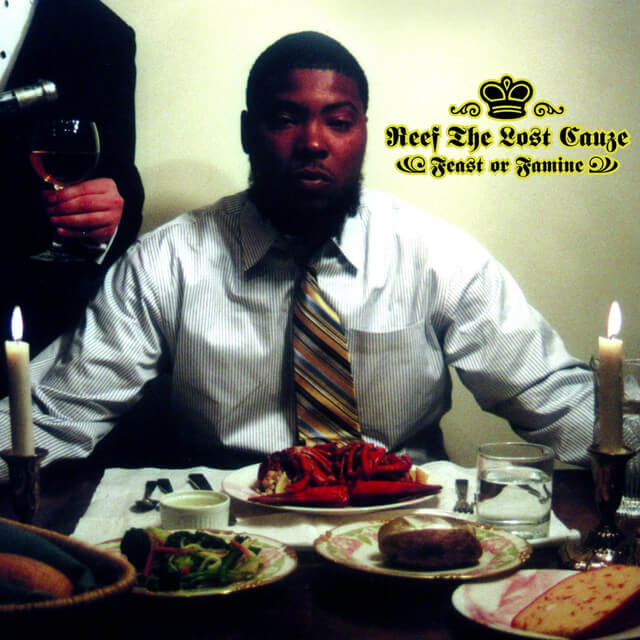 Reef The Lost Cauze is a well-respected Philly rapper who became well known on the underground circuit in the late 1990s and more so in the early 2000s, making his mark by winning many battle competitions, proving himself to be a true emcee. He released a number of solo albums, and he is also part of JuJu Mob & supergroup Army of the Pharaohs.
Feast or Famine is his third solo studio album, which gained positive critical acclaim, but not a lot of sales. Not every battle/freestyle rapper is able to successfully flex his skills on wax too, but Reef sure is. Hardcore, funny, smart – Reef's lyrical content is varied and his mic skills are never in doubt. Standout tracks are "Humble Beginnings", "Sound Of Philadelphia", "Coltrane", "Commander In Chief" and "Look At The Sun", but the whole albums works. Don't sleep on Reef The Lost Cauze.
Rating: 7/10
35. J-Live – The Hear After
After two near-perfect albums – The Best Part (2001) and All Of The Above (2002) – anticipation among those who actually picked up on those two masterpieces was high: would J-Live be able to do drop another gem? The Hear After arguably falls a little short of its two predecessors, but it still is a solid 3 or 4-star effort nonetheless.
J-Live's flow is dope, his lyrics are intelligent and positive, and the beats are more than fine overall. If all the beats on this album had been on par with J-Live's lyrical performance it would have been a three-in-a-row classic run. As it is, The Hear After still is one of 2005's better albums – authentic Hip Hop by one of the game's biggest unsung emcees.
Rating: 7/10
36. Young Jeezy - Let's Get It: Thug Motivation 101
Trap was established by the likes of T.I., Yo Gotti, and Gucci Mane in the early 2000s, an artist that helped develop the genre and take it to the next level was Atlanta rapper Young Jeezy. His Def Jam debut Let's Get It: Thug Motivation 101 offered close to 80 minutes of early trap music at its finest. As a rapper Young Jeezy is nothing special, but he has the energy to carry the album, and the bounce- and crunk-flavored beats he got to work with are what makes this album a (pre)trap classic. Let's Get It: Thug Motivation 101 is a landmark album, and it still stands as Young Jeezy's best work.
Rating: 7/10
37. The Circle Of Tyrants – The Circle Of Tyrants
Usually bracketed in the 'death-rap / horrorcore' section of Hip Hop, artists like Necro and his brother Ill Bill have definitely created a niche for themselves, but it is also a niche that regretfully prevents them exposure to a larger audience. For The Circle Of Tyrants album, Necro and Ill Bill teamed up with Goretex en Mr.Hyde to produce a project that's actually dope as hell (pun intended).
"South Of Heaven", "The Four Horsemen", Carnivores", "Tyrannical" and "The Black Wings Of Apocalypse" are highlights, but there are more. Necro's and Ill Bill's" love for Metal shows in "Necrotura" en "The Ultimate Revenge", tracks that will not be to everybody's taste, but these two cuts are exceptions and not enough to let the album down.
As can be expected the subject matter is not very varied – violence, blood, death, and sex – but it is done with some humor and creativity, and all emcees (except Mr. Hyde perhaps) have skills on the mic too. All in all, a perfectly enjoyable album (if you can stomach the subject matter) and you could do worse than check it out.
Rating: 7/10
38. Cool Calm Pete – Lost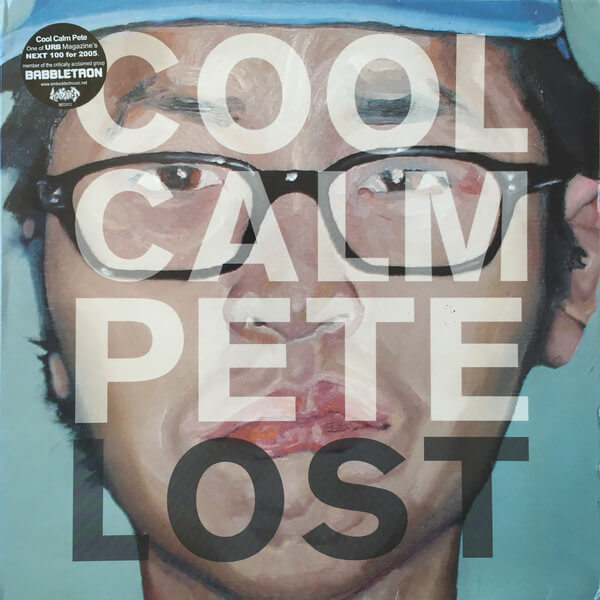 Lost is Korea-born New Yorker Cool Calm Pete's first (and only) studio album. Originally released in the United States via Embedded Records in 2005, it was re-released with additional bonus tracks in Europe via Definitive Jux in 2006. Lost arguably is the most underappreciated album released on the Def Jux label. Dope beats, mostly crafted by Cool Calm Pete himself (with additional productions from the likes of Ed Live, Doc Strange, DJ Pre, Snafu, RJD2, and Blockhead), and interesting wordplay make for an excellent, cool and calm, Hip Hop album.
Rating: 7/10
39. Tonedeff – Archetype
Archetype is the official solo debut studio album from CunninLynguist affiliate Tonedeff, following 2 EP's and a compilation of his singles. The often-delayed Archtype is Tonedeff's magnum opus. Tonedeff has a unique flow, lyrics worth listening to, and the instrumentals mostly crafted by Tonedeff himself (one track is produced by CunninLynguist's Kno) are smooth and easy-listening.
Lots of dope tracks on Archetype – one of the standout tracks is "Quotables", with Wordsworth, Rise, Pack FM, Substantial, Supastition, and Session as guests. Only one throwaway track ("Gathered") – on an album that runs for over an hour that's OK, fortunately, it's the last track – as if Tonedeff knew his attempt at singing wouldn't go over well with everybody (although there's some Eminem type singing on a couple of the other tracks too). The singing here and there is just a minor complaint though – an hour of dope Hip Hop is more than what we got from most other Hip Hop albums released in 2005.
Rating: 7/10
40. Three 6 Mafia – Most Known Unknown
Mystic Stylez (1995) and Chapter. 2: World Domination (1997) are our favorite Three 6 Mafia albums, but Most Known Unknown – the group's eight studio album – comes very close. Some of the group's biggest hits on this one, but the whole 73 minutes are totally solid Three 6 Mafia – this time around without Lord Infamous (reportedly due to a stint in jail at the time of recording of the album), leaving Crunchy Black, DJ Paul, and Juicy J the only Three 6 Mafia members to be included on Most Known Unknown.
Rating: 7/10
Honorable Mentions
Public Enemy – New Whirl Odor
Rapper Big Pooh – Sleepers
DJ Muggs vs. GZA – Grandmasters
Proof – Searching For Jerry Garcia
Guru – Version 7.0: The Street Scriptures
Black Market Militia – Black Market Militia
AZ – A.W.O.L.
Cormega – The Testament
Shad – When This Is Over
Common Market – Common Market
50 Cent – The Massacre
Supernatural – S.P.I.T.
Pimp C – Sweet James Jones Stories
Shadow Huntaz – Valley Of The Shadow
Junk Science – Feeding Einstein
Opio – Triangulation Station
Fatlip – The Loneliest Punk
Bigg Jus – Poor People's Day
Boom Bap Project – Reprogram
Psyche Origami – The Standard
Supastition – Chain Letters
Greenhouse Effect – Columbus Or Bust
Sheek Louch – After Taxes
DJ Quik – Trauma
K-Rino – Worst Rapper Alive
Mac Mall & Mac Dre – Da U.S. Open
Vast Aire & Mighti Mi – The Best Damn Rap Show
Cadence Weapon – Breaking Kayfabe
The Chicharones – When Pigs Fly
Abyssinian Creole – Sexy Beast
Black Rob – The Black Rob Report
Sadat X – Experience And Education
Lyrics Born – Same Sh*t, Different Day
ParanormL – The PortaL
Tame One – O.G. Bobby Johnson
Mums The Word – Constant Evolution
Deepspace 5 – Unique, Just Like Everyone Else
Pete Philly & Perquisite – Mindstate
The Herbaliser – Take London
Dragon Fli Empire – The Invasion LP
Smif-n-Wessun – Smif 'n' Wessun: Reloaded
Royce Da 5'9″ – Independent's Day
Tragedy Khadafi – Thug Matrix
The Perceptionists – Black Dialogue
Slum Village – Slum Village
Andre Nickatina & Equipto – Horns And Halos
All Natural – Vintage
Bizarre – Hannicap Circus
O.C. – Starchild
O.C. – Smoke & Mirrors
Canibus – Hip Hop For Sale
Canibus – Mind Control
Casual – Smash Rockwell
SonGodSuns – Over The Counter Culture
3 Melancholy Gypsys – Grand Caravan To The Rim Of The World
Sole – Live From Rome
Rasco – Dick Swanson Theory
Prodigal Sunn – Return Of The Prodigal Sunn
Cesar Comanche – Squirrel And The Aces
Intense – The Bohemian Pimp Project
Sev Statik – Slow Burn
Royal Flush – Hood Stories
Eligh – Enigma
I Self Devine – Self Destruction
The Urban Sophisticates – The Cowards Anthem
Chief Kamachi & The Juju Mob – Black Candles
Living Legends – Classic
9th Wonder & Buckshot – Chemistry
Ghostface Killah & Trife Da God – Put It On The Line
Pigeon John – Sings The Blues!
The Away Team – National Anthem
Jus Allah – All Fates Have Changed
Memphis Bleek – 534
Necro – The Sexorcist
Black Milk – Sound Of The City
The High & Mighty – The 12th Man
Access Immortal – Shades Of Reality
Kurupt – Against The Grain
Big Shug – Who's Hard?
U-God – Mr. Xcitement
Will Smith – Lost And Found
Afu-Ra – State Of The Arts
Spice 1 – The Truth
The Jacka – The Jack Artist
Warren G – In The Mid-Nite Hour
Fat Joe – All Or Nothing
Juelz Santana – What The Game's Been Missing
Jim Jones – Harlem: Diary Of A Summer
Tha Dogg Pound – Dillinger & Young Gotti II: Tha Saga Continuez…
Daz Dillinger – Tha Dogg Pound Gangsta LP
Tony Yayo – Thoughts Of A Predicate Felon
Z-Ro – Let The Truth Be Told
Esham – A-1 Yola
Bone Brothers – Bone Brothers
Bizzy Bone – Speaking In Tongues
Krayzie Bone – Gemini: Good vs. Evil
Celly Cel – It'z Real Out Here
Chamillionaire – The Sound Of Revenge
Slim Thug – Already Platinum
David Banner – Certified
Twista – The Day After
Ying Yang Twins – United State Of Atlanta
Mike Jones – Who Is Mike Jones?
Paul Wall – The Peoples Champ
Lil' Kim – The Naked Truth
Missy Elliott – The Cookbook
Kano – Home Sweet Home
Roots Manuva – Awfully Deep
M.I.A. – Arular
DJ Format – If You Can't Join 'Em… Beat 'Em