One of Hip Hop's most beloved anti-heroes, the ever-inventive MF Doom (often referred to as simply DOOM, in all caps) received widespread praise for his sharp, candid rhymes as well as his choppy, sample-heavy production style. Initially known as Zev Love X, a member of the short-lived but influential Golden Age rap group K.M.D., the MC/producer born Daniel Dumile re-emerged at the end of the '90s with a persona and logo patterned after the Marvel Comics supervillain Dr. Doom. He reinforced his enigmatic persona by donning an elaborate iron mask during all of his public appearances, in addition to occasionally hiring stand-ins for his performances. Only a handful of proper full-lengths were credited to his best-known moniker, including Operation: Doomsday (1999), Mm..Food (2004), and Born Like This (2009), yet his discography was extensive, filled with numerous collaborations — most notably Madvillainy, made with Madlib – as well as instrumental albums and works by alter egos. A heavily influential figure in underground Hip Hop, DOOM was best known to mainstream audiences through his collaborations with virtual pop group Gorillaz as well as exposure on Cartoon Network's Adult Swim programming block.
Born in London to a Trinidadian mother and a Zimbabwean father, Dumile and his family moved to Long Island, New York when he was a child. He co-founded K.M.D. with his younger brother, DJ Sub-Roc, in 1988, and the group made their recorded debut on "The Gas Face," the hit single by hip-hop trio 3rd Bass. K.M.D. signed to Elektra Records, who released the group's first full-length, Mr. Hood, in 1991. Part of a short-lived trend of Islamic Five Percent Nation Hip Hop outings, along with efforts by groups like Poor Righteous Teachers and K.M.D.'s labelmates Brand Nubian, the album was a minor success, helped by MTV and BET airplay of its singles. However, Sub-Roc was fatally injured in 1993 when he was struck by a car, and Elektra canceled the release of K.M.D.'s follow-up, the even more serious and militant Bl_ck B_st_rds, an album whose cover art alone (featuring a Little Black Sambo-ish cartoon character being hanged) spelled the end of the group's contract.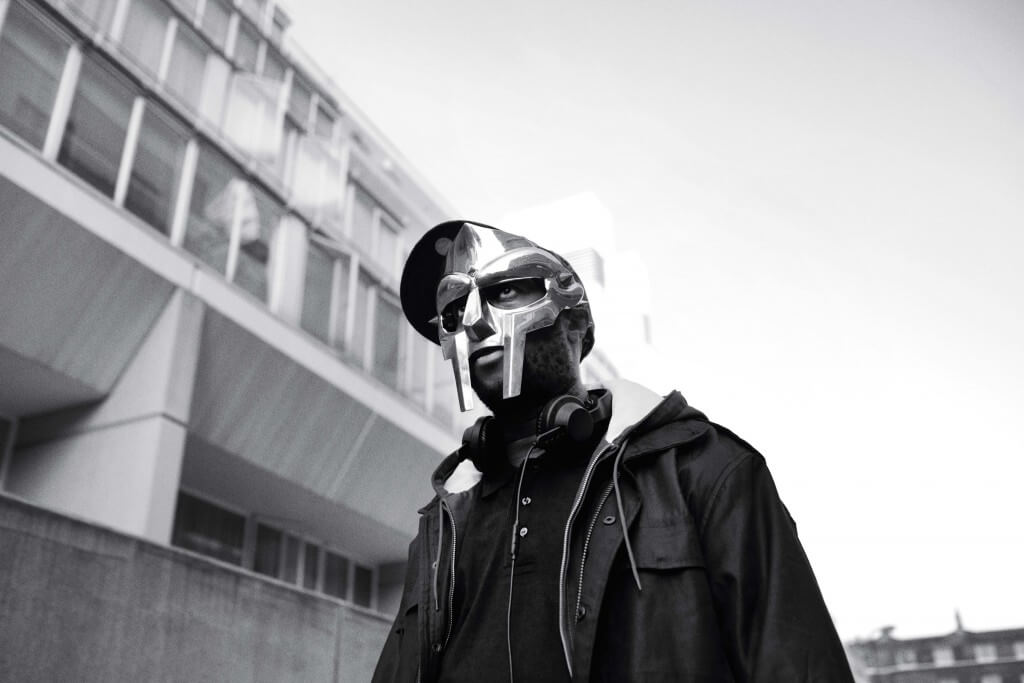 With the album in limbo, Dumile went underground for five years, "recovering from his wounds" and swearing revenge "against the industry that so badly deformed him," according to his official bio, a reworking of Dr. Doom's origin. Meanwhile, Bl_ck B_st_rds was heavily bootlegged and Zev Love's legend grew, but few knew at first that the rapper who began showing up at the Nuyorican Poets Café in 1997, freestyling with a stocking covering his face, was actually Zev. The imaginative MC finally ended the mystery in 1999, resurfacing in his new identity as MF DOOM and making up for lost time with a critically praised album, Operation: Doomsday, on the indie label Fondle 'Em Records. The following year saw the long-awaited official release of Bl_ck B_st_rds (complete with Sambo-style cover art), as well as several singles and an EP with fellow rhymer MF Grimm. In 2001, SubVerse re-released Operation: Doomsday and Bl_ck B_st_rds.
A wealth of bootlegs, compilation appearances, mixtapes, and instrumental albums (the beloved-by-DJs Special Herbs series) surfaced over the years, but no follow-up full-length arrived until DOOM introduced his alter ego, King Geedorah, in 2003 with Take Me To Your Leader. This was swiftly followed by Vaudeville Villain, credited to another moniker, Viktor Vaughn. His team-up with the multi-talented Madlib became Madvillain and their April 2004 release, Madvillainy, drew rave reviews (eventually becoming one of the most acclaimed Hip Hop albums of the decade). Four months later, Venomous Villain marked the return of Viktor Vaughn, and the second MF DOOM album, Mm..Food, appeared in November the same year. The formerly promo-only Live From Planet X got its aboveground release in March of 2005, with Special Herbs, Vols. 9-10 following in July. By the end of the year, The Mouse and the Mask, DOOM's collaboration with Danger Mouse under the name Danger Doom, was released in association with Adult Swim. Featuring guest appearances by several Adult Swim-affiliated cartoon characters, the album was a critical and commercial success, hitting the top 50 of the Billboard 200.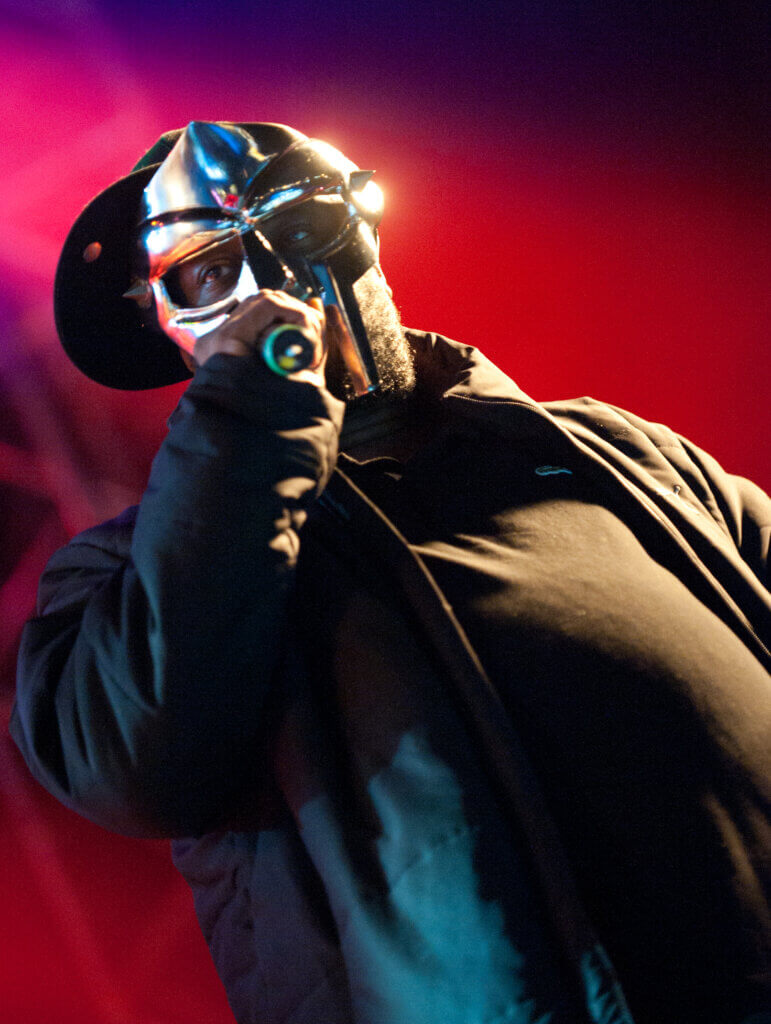 Before issuing his next full-length album, 2009's Born Like This, the rapper shortened his pseudonym to DOOM and collaborated with Ghostface and Raekwon, both of whom appeared on the album. By the end of the year, he released Unexpected Guests, a compilation focusing on his guest features that appeared elsewhere. The live album Expektoration followed in 2010, as did the Gazzillion Ear EP, which boasted remixes by Radiohead's Thom Yorke and MC/producer Jneiro Jarel. Dumile was denied re-entry into the United States once his tour wrapped up, so he settled in the U.K., where he was born. He formed JJ DOOM with Jarel, and the duo's debut album, Key To The Kuffs, appeared in 2012, with guests including Beth Gibbons of Portishead and Damon Albarn of Blur and Gorillaz. He then collaborated with Bishop Nehru as NehruvianDoom, issuing a self-titled album in 2014.
DOOM then guested on tracks by Kool Keith, the Avalanches, and BadBadNotGood, in addition to reuniting with Madlib for the 2016 single "Avalanche." In August of 2017, Adult Swim announced the release of The Missing Notebook Rhymes, a digital compilation of unreleased DOOM tracks. One track was to be released each week over the course of three months; however, in late September, Adult Swim ended their relationship with DOOM, and the project was canceled. In 2018, DOOM's full-length collaboration with Hip Hop supergroup Czarface (consisting of Wu-Tang Clan's Inspectah Deck and 7L & Esoteric), Czarface Meets Metal Face, was released by Get On Down. DOOM and fellow revered veteran DJ Muggs also teamed for two tracks bundled under the title MUGGS X DOOM. Over the next two years, DOOM supported tracks by the likes of Your Old Droog, Wilma Archer, and Bishop Nehru.
MF Doom died on October 31, 2020, at the age of 49; his family chose not to publicly reveal his passing until two months later. (Artist Biography by Dan LeRoy @ AllMusic)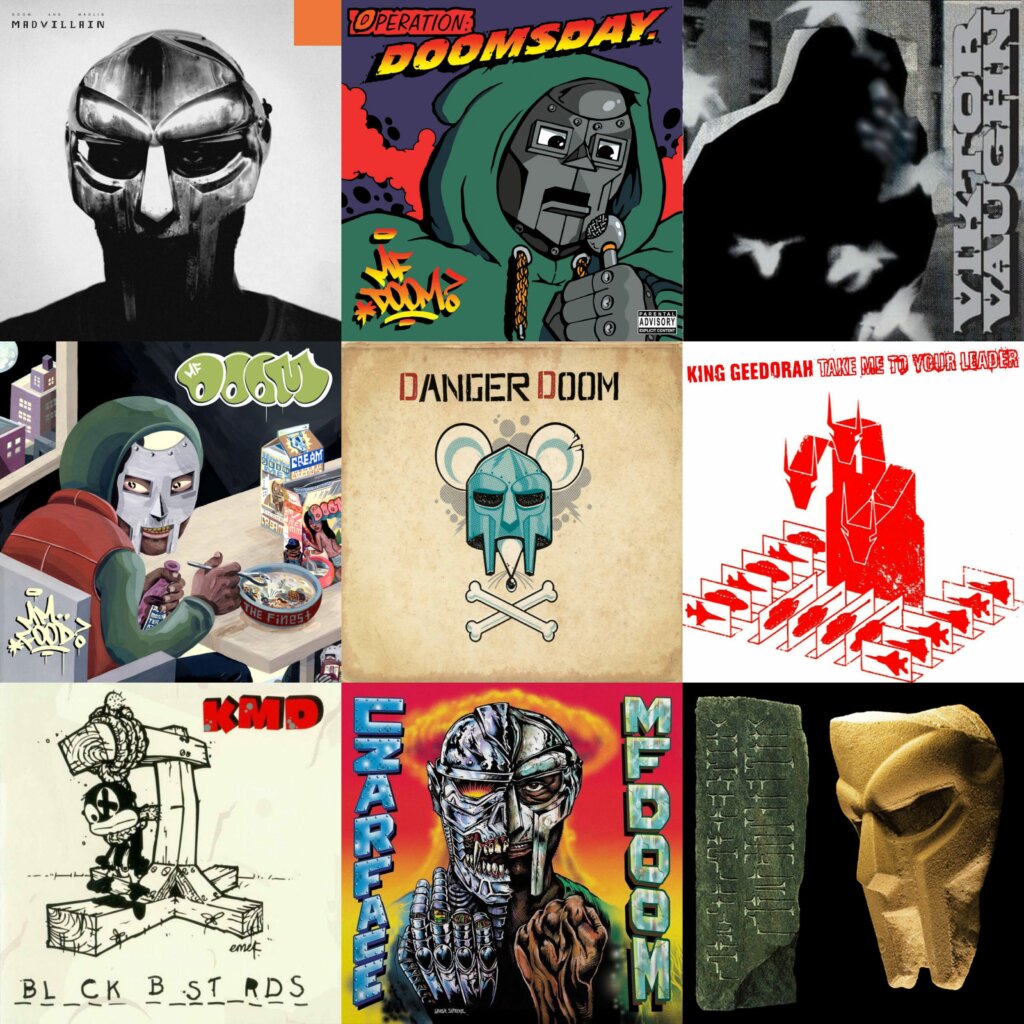 For this list, we have ranked MF DOOM's solo and collaborative full-length projects, excluding instrumental and live albums, compilations, and EPs. Which are YOUR favorite MF DOOM projects?
14. VV:2 Venomous Villain (2004) (as Viktor Vaughn)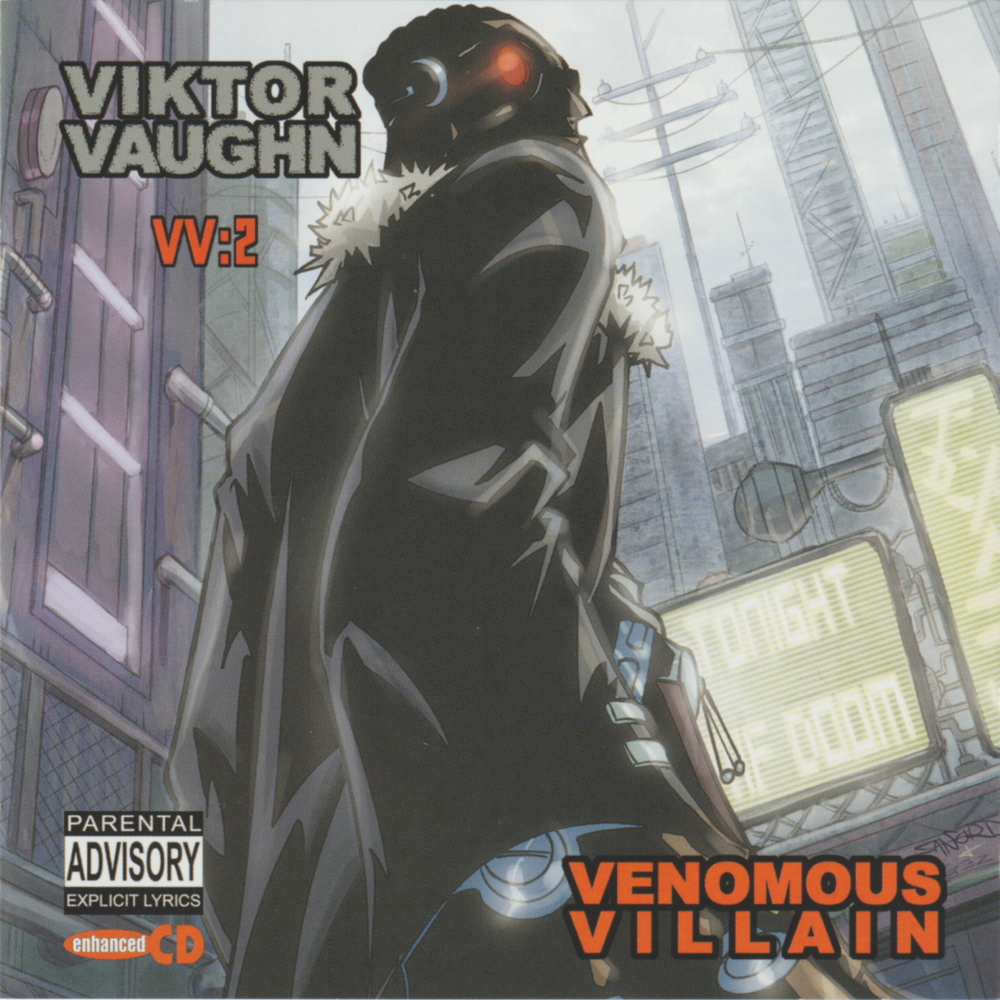 Following closely behind Take Me To Your Leader (as King Geedorah) and Vaudeville Villain (as Viktor Vaughn), both released the previous year, VV:2 Venomous Villain turned out to be a disappointing endeavor. Its brief 35-minute duration gives the impression of a hastily assembled afterthought, paling in comparison to the vastly superior Vaudeville Villain – it falls far short of feeling like a worthy sequel.
VV:2 Venomous Villain is plagued by so-so beats and an abundance of lackluster rhymes from guest rappers who contribute nothing but mediocrity. However, there is one noteworthy exception: "Doper Skiller" featuring Kool Keith, who consistently shines as a guest artist. This track stands out as a highlight (unsurprisingly, as it's the only beat DOOM crafted himself for this album), as does "Ode To Road Rage," showcasing some dope DOOM rhymes. Unfortunately, these memorable moments are few and scattered – VV:2 Venomous Villain stands as MF DOOM's most forgettable project. 6/10
13. NehruvianDoom (2014) (with Bishop Nehru as NehruvianDoom)
Bishop Nehru made a breakthrough with his mixtapes, which he released starting at the age of 15, featuring his rhymes over DOOM-produced instrumentals. This collaborative album is the result of their earlier collaborations. NehruvianDoom serves as Bishop Nehru's official debut album, released when he was just 18 years old. Entirely produced by MF DOOM, with DOOM contributing vocals on several tracks, it presents a concise collection of nine tracks, spanning a total of 32 minutes. While it possesses moments of intrigue, the album also falls somewhat flat; these aren't MF DOOM's most exceptional beats, and his presence on the microphone is minimal, appearing on only four out of the nine tracks. Bishop Nehru displays skill and delivers inspirational and clever rhymes, but as an MF DOOM project, NehruvianDoom doesn't quite reach its potential. 6.5/10
12. Mr. Hood (1991) (as Zev Love X with KMD)
KMD, an acronym for Kausing Much Damage or A Positive Kause in a Much Damaged Society, served as the foundation for MF DOOM's career. The group consisted of brothers Daniel "Zev Love X" (later known as MF DOOM) and Dingilizwe "DJ Subroc" Dumile. Their initial breakthrough came through their association with 3rd Bass, making a notable appearance on the iconic 3rd Bass track "Gas Face." KMD's lyrical approach ingeniously blended black consciousness and humor, reminiscent of a fusion between De La Soul and Brand Nubian, intertwining positive vibes with 5 percenter ideologies.
KMD's debut album Mr. Hood presents a mix of upbeat and fresh musical arrangements, although some tracks could have benefited from better production. Nevertheless, it features standout MF DOOM tracks (before he assumed the MF DOOM persona) like "Who Me?", "Mr. Hood Meets Onyx," "Humrush," "Trial N Error," "Nitty Gritty" (featuring Brand Nubian), "Gasface Refill," and the timeless single "Peachfuzz." 7/10
11. Key To The Kuffs (2012) (with Jneiro Jarel as JJ Doom)
Key to the Kuffs stands as a collaborative album between MF DOOM and Jneiro Jarel, operating as a duo under the moniker JJ Doom. Jneiro Jarel's inventive beats, with their cosmic and atmospheric quality, harmonize perfectly with MF DOOM's smooth flow and abstract imagery. Notable tracks like "Banished," "Bite The Thong," "Rhymin Slang" (with Jarel displaying his own lyrical prowess), "Retarded Fran," "GMO," and "Wash Your Hands" exemplify the best of what DOOM has to offer.
Key to the Kuffs has often been overlooked in DOOM's discography, yet it has aged remarkably well. It's the kind of album that reveals hidden depths with each repeated listen. While a few forgettable tracks, such as "Bout The Shoes," hinder a higher ranking here, Key to the Kuffs is better than some critics would have you believe. 7/10
10. Metal Fingers - Special Herbs: The Box Set Vol. 0–9 (2006)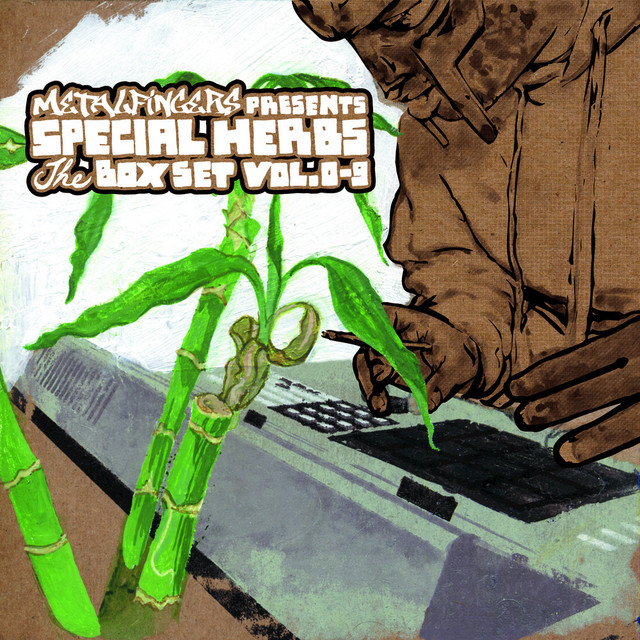 In 2006, Metal Fingers, also known as MF DOOM, released Special Herbs: The Box Set Vol. 0–9, marking the last release under the Special Herbs name. The box set had an initial limited release of only 7,500 copies. It was later reissued in August 2012, featuring minor artwork changes and all the beats in their original form.
The Special Herbs series is a collection of instrumental works released by MF DOOM under his Metal Fingers moniker. This box set is a condensed version of the ten volumes in the series, offering listeners a chance to experience the quirky, experimental beats that have become synonymous with MF DOOM's style. It is a must-have for fans of left-field Hip Hop and MF DOOM's unique approach to production.
The box set comprises three CDs. The first two discs feature mixed extracts from the initial ten volumes of the Special Herbs series. The third disc is a collection of KMD instrumentals, adding an extra dimension to the collection. The Special Herbs series, and by extension, this box set, showcases MF DOOM's craftsmanship and attention to detail in his production. His beats are complex, yet accessible, and his use of samples is masterful.
Special Herbs: The Box Set Vol. 0–9 is a valuable addition to any Hip Hop fan's collection. While it is a condensed version (if you call a runtime of approximately 3 hours condensed) of the ten volumes in the Special Herbs series, it offers listeners a chance to experience the essence of MF DOOM's production style. The box set's limited initial release and subsequent reissue only serve to heighten its value to collectors. Overall, this box set is a must-have for fans of MF DOOM and left-field Hip Hop in general. 7/10
9. Born Like This (2009)
While Born Like This may not reach the same level of greatness or iconic status as DOOM's finest works, it remains a commendable album in its own right. The album boasts several standout tracks that showcase DOOM's prowess: "Ballskin," "Yessir!" (featuring Raekwon), "Lightworks" (featuring J Dilla), "Still Dope" (featuring Empress Starhh), and "Absolutely" (featuring Madlib) all deliver on the trademark MF DOOM style. Additionally, "That's That" and the J Dilla-produced "Gazzilion Ear" stand out as some of DOOM's best songs ever.
Born Like This is not without its flaws though. The mixing and sequencing can be messy at times, and there are a couple of weaker tracks and questionable choices. The posse cut "Supervillainz" suffers from a subpar beat and autotune usage, while the controversial "Batty Boyz" raises questions about its intent, as it straddles the line between dumb juvenile humor and intentional homophobia. These factors prevent Born Like This from reaching the same heights as DOOM's earlier masterpieces. Nevertheless, as a whole, Born Like This still stands as another solid effort from DOOM, showcasing his unique style and lyrical prowess. 7/10
8. Czarface Meets Metal Face (2018) (with Czarface)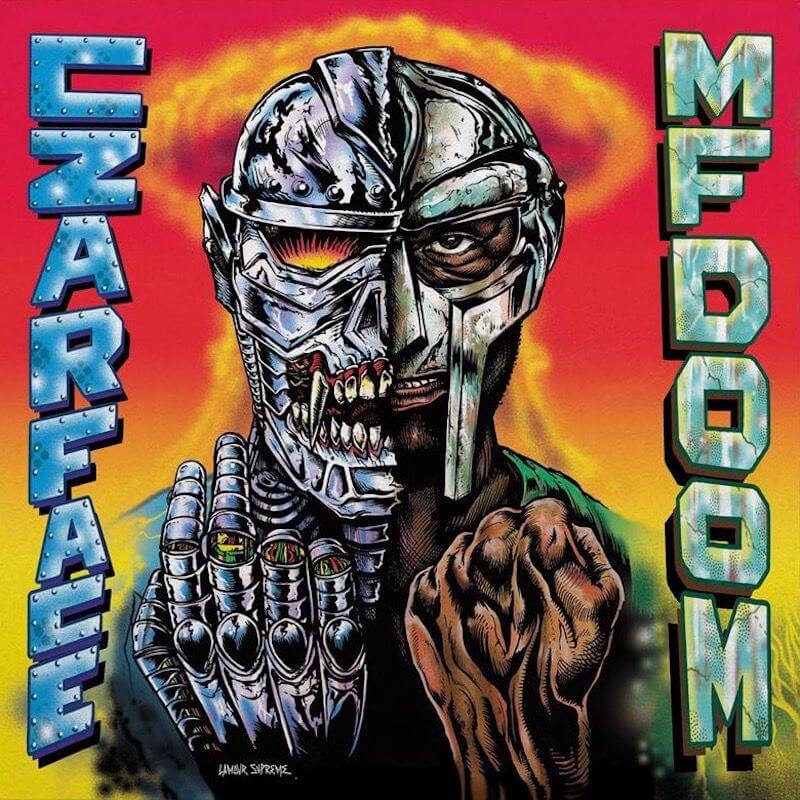 Inspired by their shared childhood adoration for comic book heroes, Czarface emerged as the collaborative persona of Wu-Tang Clan legend Inspectah Deck and Boston's Hip Hop purists, 7L & Esoteric. Their mission, as expressed by Inspectah Deck in a 2013 interview with HipHopDX, is to save Hip Hop. Czarface achieves this by consistently delivering authentic Hip Hop albums characterized by intriguing, at times experimental, and at times traditional soundscapes, along with dense lyricism. The inclusion of MF DOOM in this Czarface project proves to be a brilliant move, seamlessly fitting into their collective vision.
While tracks like "Phantoms" (featuring a guest performance by Open Mike Eagle and an impressive hook by Kendra Morris), "Captain Crunch," "Bomb Thrown," and "Nautical Depth" stand out as gems on this album, the overall effort remains consistently strong. Although it may not quite reach the level of greatness displayed in Czarface's Every Hero Needs a Villain (2015) or MF DOOM's classic albums, this collaboration holds its own, making it one of the most exciting projects to emerge in 2018.
From an MF DOOM perspective, the main criticism lies in the fact that his presence is not as prominent as desired. As is the case with all Czarface albums, it's Inspectah Deck who shines the brightest on this project. 7.5/10
7. Bl_ck B_st_rds (1994/2001) (as Zev Love X with KMD)
Originally scheduled for release in 1994, Bl_ck B_st_rds faced controversy due to its provocative album cover and was subsequently shelved until 2001. Tragically, the album's intended release was further marred by the untimely passing of Subroc, MF DOOM's brother. Building upon the foundation laid by their 1991 debut Mr. Hood, this sophomore album showcased a more mature and refined KMD, both in terms of production and content. It remains a regrettable circumstance that Bl_ck B_st_rds remained in obscurity for seven years. One can only speculate on the impact it could have had if released as originally planned in 1994. Nonetheless, as it stands, this album stands as a lost classic and an essential addition for MF DOOM fans. It features timeless tracks such as "What A N**** Know," "It Sounded Like A Roc," "Smokin' That Sh**," "Black Bstards!," "F** With Ya Head," and "Suspended Animation." 8/10
6. Take Me To Your Leader (2003) (as King Geedorah)
In 2003, MF DOOM graced us with two masterpieces that flew somewhat under the radar. One of them is Vaudeville Villain (as Viktor Vaughn), and the other is Take Me To Your Leader. On the latter, DOOM assumes the persona of King Geedorah, a three-headed lizard observing Earth from outer space and offering commentary on some of the planet's issues.
While Vaudeville Villain primarily focused on the lyrical aspect, this album places its emphasis on the musical backdrops. The lyrics, delivered by DOOM and his talented guests (as DOOM himself only raps on two tracks, dedicating most of his energy to production), are truly worth delving into. However, deciphering everything and fully absorbing it may require multiple listens due to the clever complexity of the rhymes and their occasional concealment behind a lo-fi sound wall. DOOM dives deep into his repertoire to craft the wildest soundscapes, with dusty beats interwoven with obscure samples.
Take Me To Your Leader is not tailored for those seeking formulaic mainstream rap, but it is an invaluable gem for those who appreciate boundless creativity and innovation. 8/10
5. The Mouse And The Mask (2005) (with Danger Mouse as Danger Doom)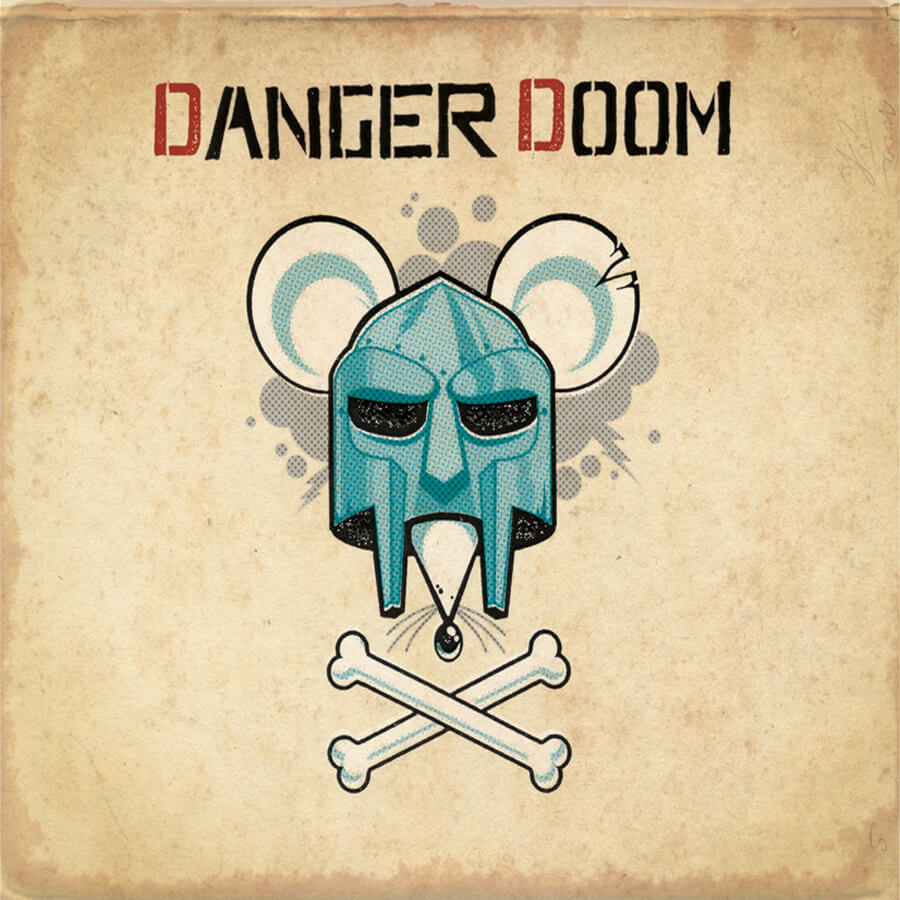 A year following the releases of Mm.. Food and Madvillainy, MF DOOM graced us with another remarkable offering: The Mouse And The Mask, a collaborative project with the left-field producer Danger Mouse, renowned for his innovative mash-up album The Grey Album, which combined The Beatles' The White Album and Jay-Z's The Black Album. On this album, DOOM's lyrical prowess remains as potent as ever, blending his trademark abstract imagery with intricate self-aggrandizement, now intertwined with clever cartoon references. Danger Mouse's instrumentals enhance the thematic cohesion of the album, adding another layer of brilliance.
The Mouse And The Mask also features guest appearances from notable artists such as Ghostface Killah, Cee-Lo Green, and Talib Kweli, who contribute dope verses. Ghostface's standout performance on "The Mask" steals the spotlight, while other notable highlights include "Sofa King," "Old School" featuring Talib Kweli, and the piercing critique of former friend MF Grimm in "El Chupa Nibre." Together, MF DOOM and Danger Mouse craft a cohesive and captivating sonic experience in The Mouse And The Mask, solidifying its status as yet another gem in DOOM's discography. 8.5/10
4. Mm..Food (2004)
Mm… Food can be best described as a concept album, with each track primarily centered around food-related subject matter. Surprisingly, this food-themed concept works exceptionally well, particularly when MF DOOM cleverly employs it as a means to skillfully diss other emcees. The album boasts some of DOOM's finest beats and bars, making it a standout in his discography. The listening experience of Mm… Food can be somewhat challenging though, largely due to the abundance of skits, particularly in the middle of the tracklist. While these skits are intended to thematically connect the songs, they can disrupt the flow of the album, especially since they are sometimes intertwined with the songs and cannot be skipped. While skits are an essential part of any MF DOOM album, their prevalence on this particular album feels a bit excessive.
Despite this, Mm… Food remains one of MF DOOM's greatest albums. Tracks like "Beef Rap," "Hoe Cakes," "Rapp Snitch Knishes," "Poo-Putt Platter," and "Vomitspit" have become classic MF DOOM cuts that continue to resonate with listeners. The production, mostly handled by DOOM himself, is superb, and his intricate flows and abstract lyrical imagery further enhance the album's brilliance. Mm… Food has stood the test of time and continues to be an essential part of MF DOOM's discography. 8.5/10
3. Vaudeville Villain (2003) (as Viktor Vaughn)
MF DOOM was undeniably a genius. In 2003, he treated us to two remarkable releases, assuming different aliases for each. While the King Geedorah album placed a heavy emphasis on DOOM's beats, occasionally overpowering the lyrics provided by guest emcees, Vaudeville Villain shifts its focus to DOOM's own lyrical prowess. For production duties, DOOM enlisted talented individuals from the Sound-Ink record label, including Heat Sensor, King Honey, and Max Bill, with the exception of the track "Saliva," which was masterfully crafted by RJD2.
The musical backdrops on Vaudeville Villain are as exceptional as one would expect from an MF DOOM record. They feature gritty, dusty drums and snares that add to the album's overall charm. However, it is DOOM's lyrical prowess that truly steals the spotlight here. Filled with vivid and imaginative imagery, clever humor, and impactful punchlines, DOOM once again proves that he operates in a league of his own. The album kicks off brilliantly with the opening track, "Vaudeville Villain," and maintains an unwavering quality throughout its entirety.
Vaudeville Villain is an album that deserves more recognition. It is a captivating offering, surpassing the accessibility of King Geedorah's Take Me To Your Leader. Undoubtedly, it stands as one of the finest Hip Hop albums released in 2003 and remains the most underrated gem in MF DOOM's catalog. 9/10
2. Operation: Doomsday (1999)
After enduring a prolonged period of absence, characterized by personal loss and the end of his former group KMD, Zev Love X emerged from the shadows, undergoing a transformative metamorphosis into the enigmatic persona known as MF DOOM. Throughout his illustrious career, he gifted us with a cornucopia of exceptional projects, showcasing his unparalleled artistry as a solo artist and his unmatched chemistry in collaborative endeavors. However, in the vast tapestry of MF DOOM's musical legacy, Operation: Doomsday shines with exceptional brilliance.
Released as his debut solo effort, Operation: Doomsday encapsulates the raw essence of MF DOOM's creative genius. The album serves as a testament to his resilience, as he emerges from the depths of tragedy with unmatched vigor and artistic vision. From the very first notes, it becomes apparent that this project is a masterstroke, a magnum opus that solidifies his status as one of the most innovative and influential voices in Hip Hop.
Operation: Doomsday weaves together a tapestry of captivating storytelling, intricate wordplay, and a relentless display of lyrical prowess. MF DOOM's distinctive flow, laced with clever pop culture references and his signature mask-clad mystique, captivates listeners from start to finish. Each track is a sonic journey, immersing us in a world crafted by his vivid imagination and unapologetic individuality.
Beyond the lyrical brilliance lies a sonic landscape that is as captivating as it is diverse. MF DOOM's production skills shine throughout the album, as he masterfully blends obscure samples, dusty drum loops, and atmospheric soundscapes. The result is a sonic collage that seamlessly fuses classic boom-bap with avant-garde elements, creating a timeless sound that defies conventional boundaries.
Operation: Doomsday is not simply an album; it is a testament to the indomitable spirit of an artist who defied adversity and redefined the possibilities of Hip Hop. It serves as a cornerstone in MF DOOM's discography, a sonic manifesto that showcases his unparalleled creativity, lyrical dexterity, and uncompromising dedication to his craft. It stands as a magnum opus, reminding us of the enduring legacy left by this lyrical maestro and solidifying his position as an icon in the realm of Hip Hop. 9/10
1. Madvillainy (2004) (with Madlib as Madvillain)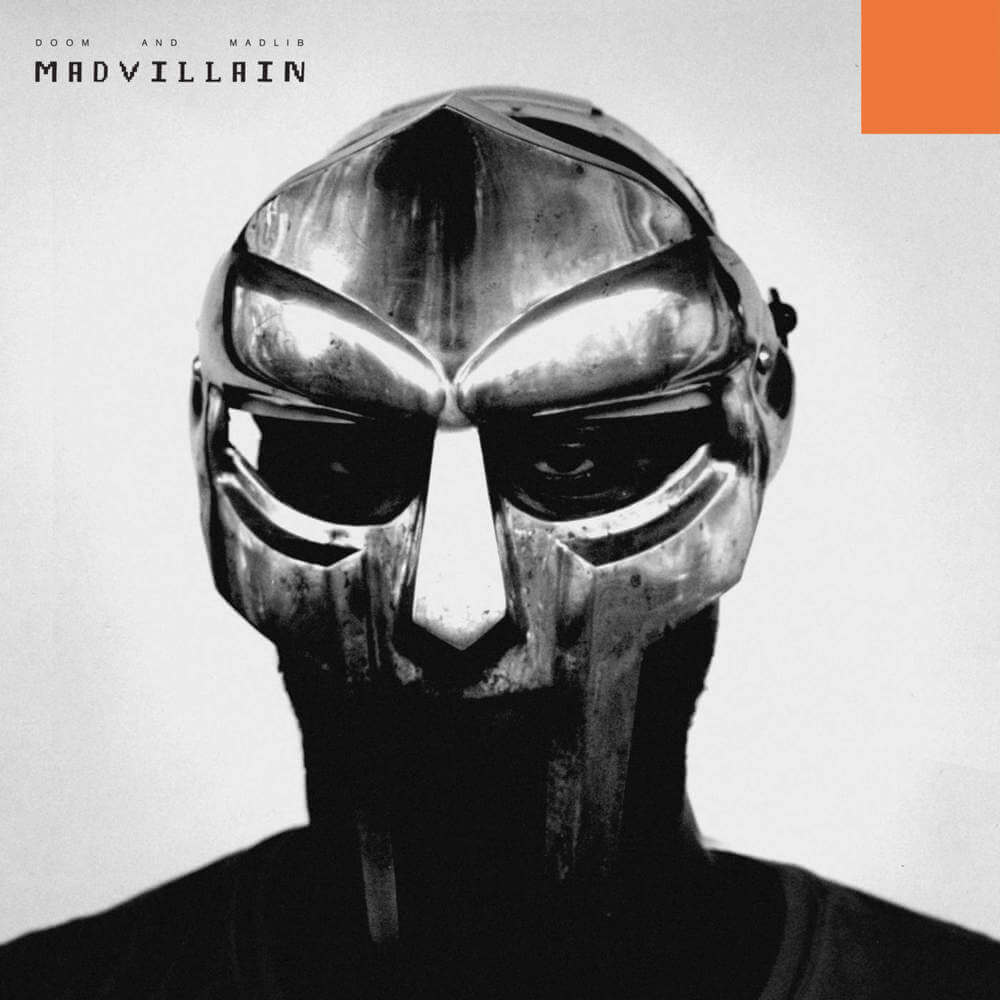 Madvillainy transcends mere music and enters the realm of pure artistic brilliance. It stands as a testament to the transformative power that emerges when two unconventional geniuses merge their creative energies. In this case, MF DOOM and Madlib come together to craft an opus that reshapes the underground landscape and solidifies their positions as visionary pioneers.
Within the tapestry of their respective careers, Madvillainy stands tall as the crowning jewel. It is an album that defies categorization and defies conventional expectations. From the very first note, it becomes evident that this collaboration is something extraordinary, a sonic masterpiece that pushes the boundaries of what Hip Hop can be.
Madvillainy redefined the sound of the underground, breathing new life into a genre hungry for innovation. Each track is a testament to the creative brilliance of MF DOOM's intricate wordplay and Madlib's unconventional production style. Their synergy is palpable, as they weave together a seamless tapestry of sonic textures, mesmerizing samples, and off-kilter beats.
Beyond its artistic merit, Madvillainy stands as a time capsule, capturing the essence of the 2000s decade with unparalleled precision. It encapsulates the spirit of an era marked by artistic experimentation and a rejection of mainstream conventions. As the years have passed, its significance has only grown, solidifying its place as one of the most influential and revered Hip Hop albums of all time.
To experience Madvillainy is to embark on a transformative journey. It is a testament to the boundless potential of artistic collaboration and the power of pushing creative boundaries. This album is a true work of art, a magnum opus that stands as a testament to the genius of MF DOOM and Madlib, forever etching their names in the annals of Hip Hop history. 9.5/10