The best-selling album of 2004 was Eminem's Encore. Best-selling doesn't mean best though – there were dozens of albums better than Encore in 2004, which was a pretty good year for Hip Hop overall. This is HHGA's list with our top 40 Hip Hop albums of 2004. Agree? Disagree? Discuss!
Also read: Top 150 Hip Hop Albums Of The 2000s
1. Madvillain – Madvillainy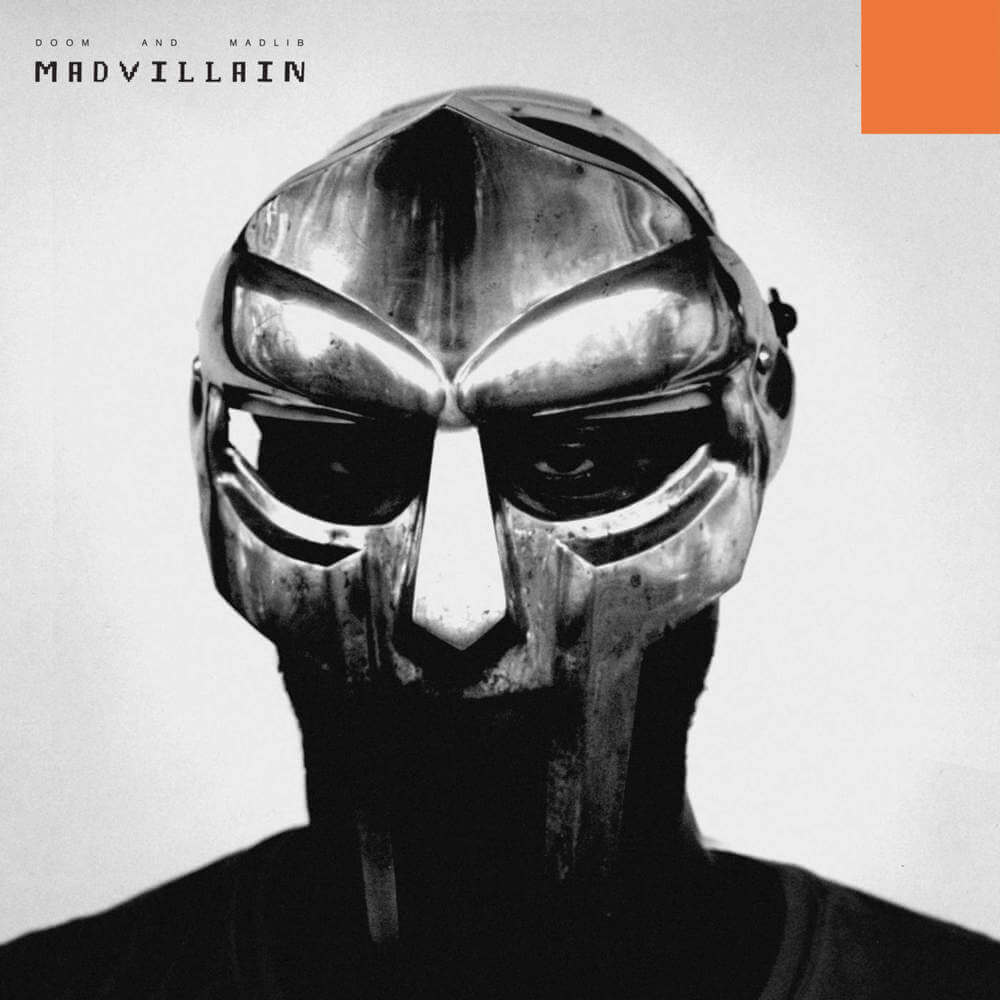 This album is ART, pure and simple. Madvillainy redefined the underground and is a perfect example of what can happen if two left-field geniuses combine powers. MF DOOM and Madlib have both produced many pieces of brilliant music, but this epic album may just be the crowning achievement of both their careers. The album of the decade and a top 10 Hip Hop album of all-time.
Rating: 10/10
2. Masta Ace – A Long Hot Summer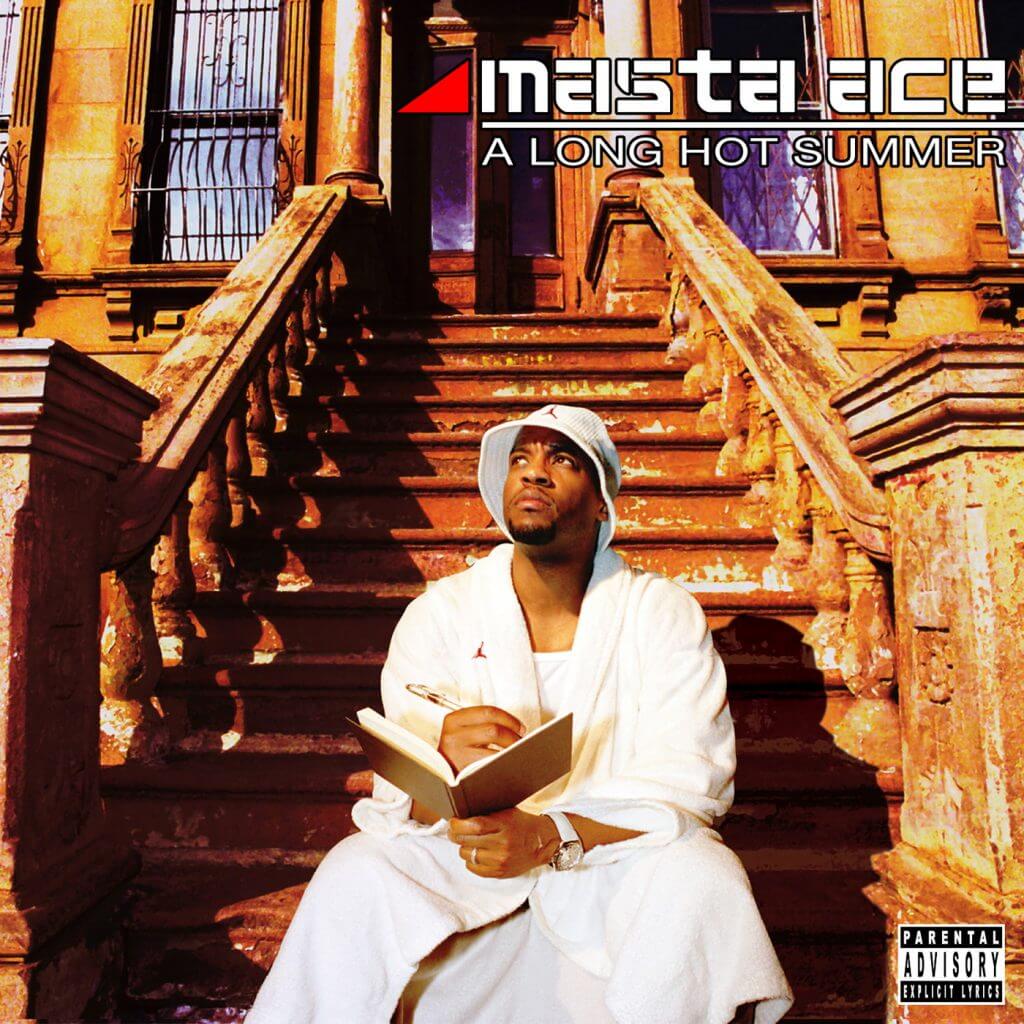 Following the monumental Disposable Arts, A Long Hot Summer is another concept album by Masta Ace, and just as brilliant as its predecessor. A Long Hot Summer serves as sort of a prequel to Disposable Arts. The story follows Ace, an underground rapper through his "Long Hot Summer" in Brooklyn, accompanied by buddy Fats Belvedere. Ace ventures through the Brooklyn streets and goes out on tour with Fats as his unofficial manager.
With guest appearances by Jean Grae, The Beatnuts, Big Noyd, Edo G., Punch & Words, Apocalypse, Leschea, and Rahzel, A Long Hot Summer confidently manages to navigate its riveting storyline, resulting in another masterpiece for the unsung Masta Ace. Universally praised, but underappreciated anyhow on account of poor sales figures. Make no mistake though, this is one of 2004's best albums.
Rating: 8.5/10
3. De La Soul – The Grind Date
Everybody will recognize the fact that De La Soul dropped more than one classic album, but strangely enough, De La's 2004 release The Grind Date (their 7th album) is rarely mentioned when discussing their best records. It should be, though.
The Grind Date is tighter and leaner than other De La releases (no skits, which is something a lot of people can appreciate) and it boasts production of Madlib, J Dilla, 9th Wonder, with guest spots of MF DOOM (with an epic verse on "Rock Co.Kane Flow"), Common, Ghostface Killah, and others. If you somehow missed The Grind Date – now's the time to check it out.
Rating: 8.5/10
4. Kanye West – The College Dropout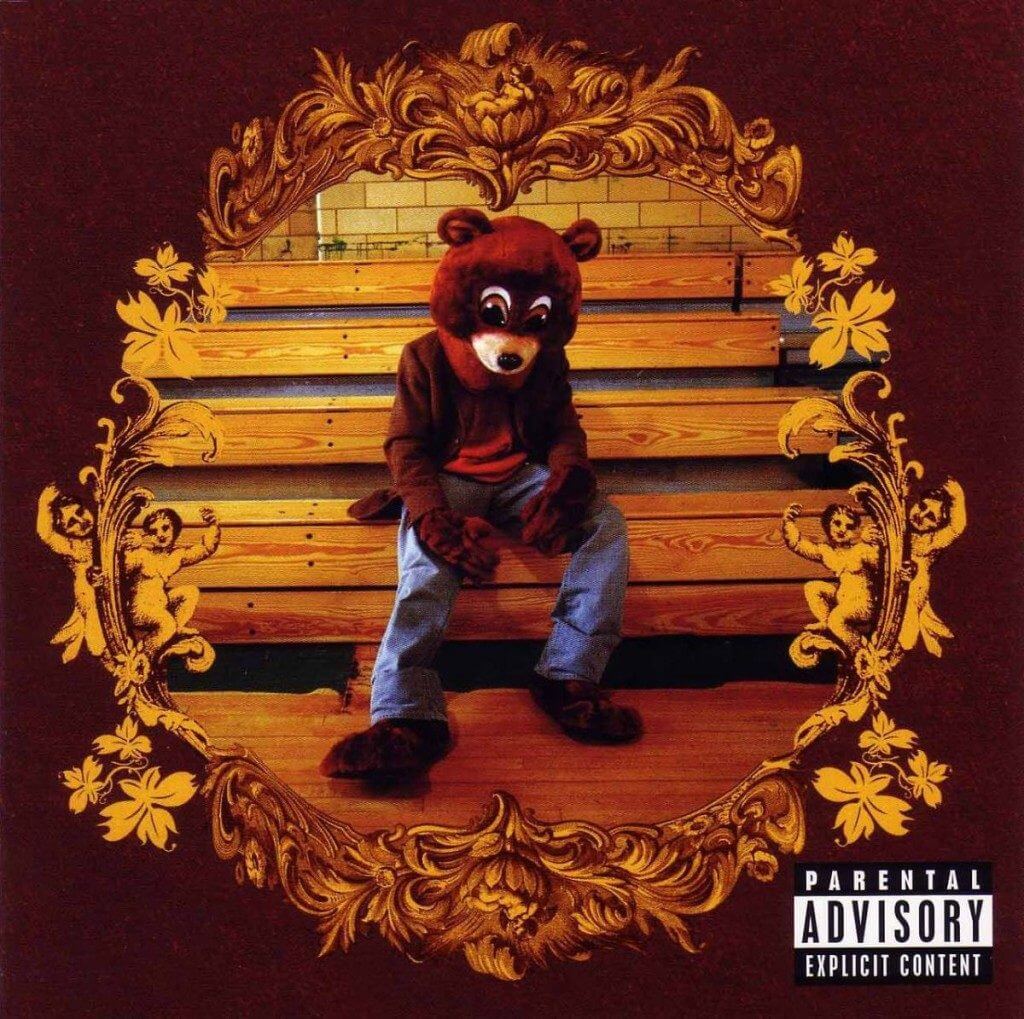 Whatever you think about later-Kanye, his seminal debut album is a true classic. Having already earned stripes producing for others (most notably on Jay-Z's magnum opus The Blueprint), he exploded on the scene in 2004 with his first album.
The College Dropout is unique and musically diverse, and very listenable – even if Kanye isn't the best emcee ever and even if the album has too many skits and a few filler songs: always a risk on a 75-minute album. Songs like "Spaceship", "All Falls Down", "Jesus Walks", "Two Words", "Last Call", and "Never Let Me Down" all are classics though, and there are plenty more to enjoy besides.
Rating: 8.5/10
5. Eyedea & Abilities – E&A
Just one of the many Rhymesayers Entertainment gems. E&A is the second studio album by Eyedea & Abilities. In their own words:
'We makin' music, just tryin' to put the fun back in
Turntablism, lyricism, ain't no gun packin"
This quote from "Kept" sums up the album – Eyedea & Abilities are a great MC/DJ tandem and E&A is one the most under-appreciated and one of our favorite albums of 2004.
Rating: 8/10
6. P.O.S – Ipecac Neat
Ipecac Neat is P.O.S' first studio album, released in 2004 on Doomtree Records, then re-released the next year on Rhymesayers Entertainment.  Energetic and angry-sounding lyrically as well as musically, Ipecac Neat offers an intense listening experience that is aging quite well. A bit closer to 'regular' Hip Hop than some of his later albums, Ipecac Neat already showcases P.O.S' original style and flow. A hidden gem and an essential piece of the Doomtree legacy.
Rating: 8/10
7. Murs & 9th Wonder – Murs 3:16: The 9th Edition
In his two decades in the Hip Hop game, Murs has released a whole bunch of excellent albums – solo as well as collaborative efforts. Murs 3:16: The 9th Edition is one of his best, the first collaboration album he did with producer extraordinaire 9th Wonder.
Murs is another one of those rare personalities in Hip Hop who is always completely real. No fronting, no posing – just honesty and real emotion. The collaboration with 9th Wonder works perfectly – the soundscapes 9th Wonder provides all serve to enhance the strength of Murs' intelligent lyrics.
Standouts include the Phonte-featuring "The Animal", "Bad Man", "And This Is For…", "The Pain", and especially the genius "Walk Like A Man", which has three different beats to match the mood of the deep and insightful story told. But it is all good – at 10 tracks the album is short but sweet and there are no weak spots.
Rating: 8/10
8. MF DOOM – Mm.. Food
Mm… Food is kind of a concept album, as every track is compiled primarily of food-related subject matter. The food-related concept works better than you might expect, particularly when DOOM uses it as a means to cleverly diss other emcees. This album holds some of DOOM's best beats and bars, as a listening experience Mm.. Food can be a challenge though – mostly because of the overabundance of skits (most notably in the middle of the tracklist) that are meant to thematically tie together the actual songs on the album, but that actually break its flow (especially because they are sometimes stuck to the songs, so not-skippable). Sure, the skits on any MF DOOM album are an essential part of the listening experience, but on this one, it's a bit over the top.
Despite the skits, this is one of MF DOOM's best albums. "Beef Rap", "Hoe Cakes", "Rapp Snitch Knishes",  "Poo-Putt Platter", and "Vomitspit" are some of the classic MF DOOM cuts on this Mm.. Food. Production (mostly done by DOOM himself) is awesome, and DOOM's complex flows and abstract lyrical imagery, make for a dope album that is aging really well.
Rating: 8/10
9. Foreign Exchange – Connected
This really is a unique album. Foreign Exchange is a collaboration between Dutch producer Nicolay and Little Brother's Phonte – who met on the online forums of Okayplayer. The two never physically met until after the album was done. Nicolay created the beats in Europe, Phonte rapped over them in the USA. The result is an incredibly organic sounding blend of Hip Hop, R&B, soul, jazz, and other styles – a smooth genre-bending musical experience and a worthy addition to anybody's music collection.
Rating: 8/10
10. Jean Grae – This Week
This Week is the second studio album by Jean Grae, an icon of the NYC underground Hip Hop scene. This Week is raw and smooth at the same time – and still stands as her most complete album.
Rating: 8/10
11. The U.N. – UN Or U Out
The U.N. was an underground Hip Hop crew from New York City, consisting of Laku, Dino Brave, Mike Raw, and Roc Marciano. The U.N. was Roc Marciano's post-Flipmode Squad vehicle that would put him on the path of becoming the reinventor of mafioso rap in the 2010s, and one of the most influential artists in that particular subgenre.
UN Or U Out is more straightforward underground Hip Hop – an album that would have been considered a classic had it been released a decade earlier. Roc Marciano's skills as a producer are on full display here (with a couple of tracks produced by Pete Rock and Large Professor), it's the beats that elevate this project to a higher level. UN Or U Out is an album to remember.
Rating: 8/10
12. The Roots – The Tipping Point
The Roots' sixth album The Tipping Point is not their best album but it's still better than most other albums released this year. Short and sweet, The Tipping Point has few real highs, but it contains at least one notable Roots cut: "Boom!"
"Boom!" has Black Thought (one of the greatest emcees ever himself) 'impersonating' the all-time greats Big Daddy Kane and Kool G Rap on the second and third verse, adopting their style, flow, and diction. If you didn't know any better, you'd think it were actual guest appearances by Kane and G Rap – especially Kool G Rap is done flawlessly. To know it's all Black Thought is truly a testament to the man's virtually unparalleled skills.
Rating: 8/10
13. R.A. the Rugged Man – Die, Rugged Man, Die
The term 'underrated emcee' is used far too often and applied all the time to rappers who are in fact widely celebrated. An emcee who is truly deserving of the label 'underrated' is the unique R.A. The Rugged Man.
R.A. The Rugged Man's third album, but first commercial release, Die Rugged Man Die was recorded between 1999 and 2004 and finally released in 2004 on the Nature Sounds label – over ten years after his first steps on the Hip Hop scene. In the early nineties, a young R.A. caught the eye of Russell Simons before getting signed by Jive Records. A debut on Jive never happened, allegedly not in the last place due to R.A.'s own uncompromising and at times antagonistic behavior.
Whatever did or did not happen for him because of his own attitude and antics, there's no denying the man's exceptional lyrical talent. On this debut, the quotable-filled single "Lessons", the trip through Hip Hop memory lane "On The Block" and cuts like "Chains", "Dumb" and the great "A Star Is Born" are all testaments of the fact R.A. will always unapologetically say exactly what he wants, and screw what anybody thinks about it.
I ain't down to sign autographs and shake ya hands
I don't want trendy ass followers for fans
I don't wanna sell records, I don't wanna be big
I don't want MTV running up in my crib
I don't wanna be liked in the music biz
I don't want fans that don't know who G Rap is
The fact he can back up his attitude with lyrical skills few others possess makes Die, Rugged Man, Die an album to be celebrated and remembered.
Rating: 8/10
14. Cryptic One - The Anti-Mobius Strip Theory
Cryptic One is a slept-on artist. If you're familiar with and appreciative of music from other Atom's Family members (associated with the Cold Vein project from Cannibal Ox), you will love The Anti-Mobius Strip Theory. The dark and experimental production – mostly done by Cryptic One himself with some assistance from Jestoneart, Blockhead, and Blueprint – is dope as f, and Cryptic One's abstract lyrics are clever and thought-provoking – unpacking them gives this album endless replay value. No weak tracks on this (70 minutes) long album, but the atmospheric "Apocolypse Zone" with Aesop Rock is a particular stand-out, as are songs like"Unicycle (Water Cycle)", "Tempt Fate", "Intricate Schemes", "Uncomfortable Silence", and "Willow". The Anti-Mobius Strip Theory is a forgotten masterpiece – one of the most consistent 70-minute records you'll ever hear.
Rating: 8/10
15. Illogic – Celestial Clockwork
Celestial Clockwork is Ohio-based emcee Illogic's third solo studio album, production is entirely handled by regular collaborator Blueprint, and it features vocal contributions from Aesop Rock, Vast Aire, Slug, and Blueprint. Lyrically complex, poetic, and intelligent: Celestial Clockwork is Illogic most personal and best album, offering one hour of top-tier left-field Hip Hop with stand-out cuts like "Time Capsule" (with Aesop Rock and Vast Aire), "1000 Whispers", "Celestial Clockwork", "First Trimester", and "Stand" (with Atmosphere's Slug).
Rating: 8/10
16. Royce Da 5'9″ – Death Is Certain
Death Is Certain is Detroit emcee Royce Da 5'9″ second studio album, his best project released in the aughts. Royce Da 5'9″ is one of the best lyricists in post-2000 Hip Hop, on Death Is Certain he showcases his elite technical abilities as well as his top-tier pen game – with dark, deep, and personal content. "Hip Hop", "Throwback", "Something's Wrong with Him", "I & Me" – plenty of Royce Da 5'9″ classics on Death Is Certain.
Rating: 7.5/10
17. Ghostface Killah – The Pretty Tony Album
Rating: 7.5/10
18. Edo. G feat. Pete Rock – My Own Worst Enemy
This Edo G album bangs from start to finish. The Boston Hip Hop legend has always been a top emcee, and recruiting Pete Rock (and Diamond D) for production duties proved to be a masterstroke. My Own Worst Enemy shows what happens when masters of the game come together all bringing their A-game. Albums like this one are the surest examples that nothing has ever been wrong with Hip Hop, real Hip Hop was never gone.
Rating: 7.5/10
19. Saul Williams – Saul Williams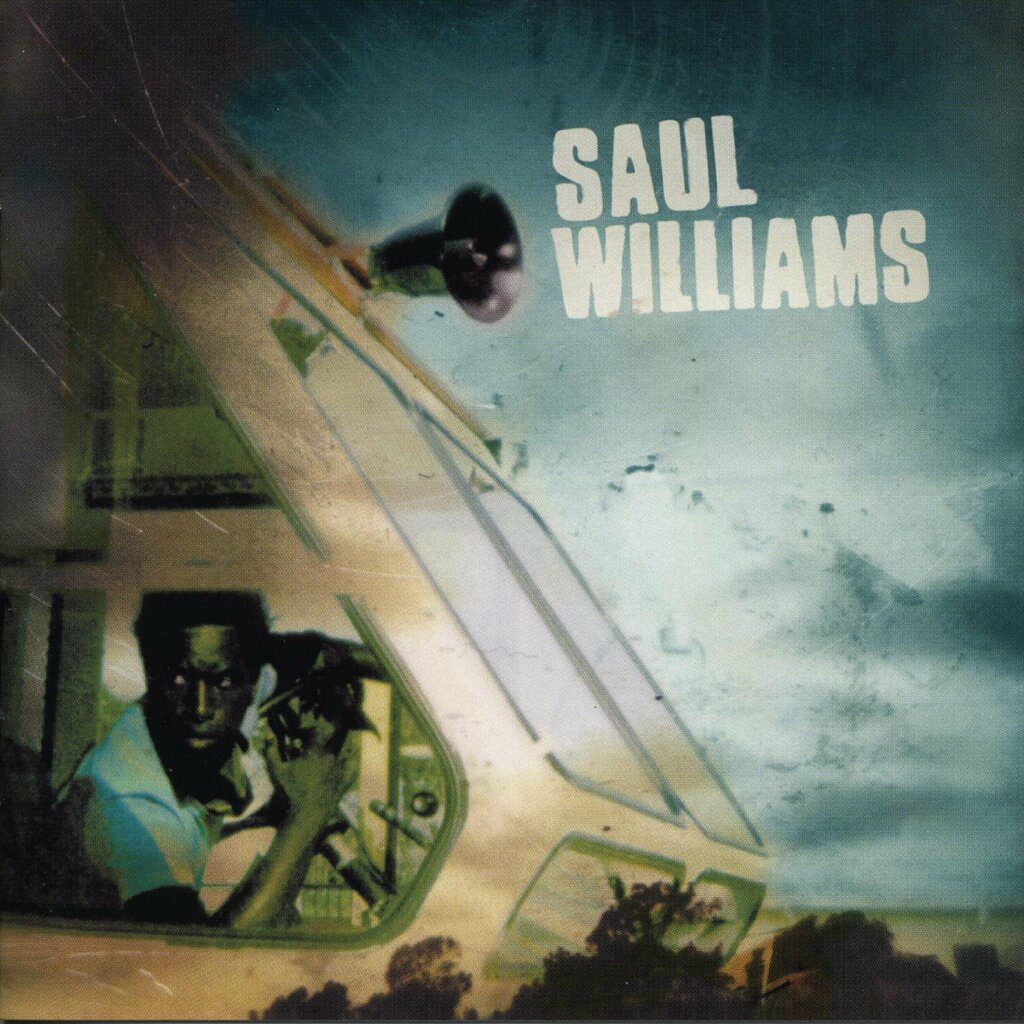 Saul Willliams' eponymous second full-length album is one of the most potent blends of Hip Hop, rock, and spoken word poetry ever. This is Williams' most accessible and best record, with twisted guitar riffs and heavy bass thumps providing a noisy backdrop for his socially conscious and auto-biographical laments – Saul Williams has something to say, as always. "List Of Demands (Reparations)", and "Black Stacey" are among the stand-outs, but there are plenty of powerful tracks on Saul Williams.
Rating: 7.5/10
20. Gift Of Gab – 4th Dimensional Rocketships Going Up
Rating: 7.5/10
21. Nas – Street's Disciple
Rating: 7.5/10
22. Beastie Boys – To The 5 Boroughs
To The 5 Boroughs is the purest Hip Hop album in the Beastie Boys' entire catalog, and probably because of that fact the most underrated and underappreciated of the bunch. Even though musically it is the most straightforward-sounding of all the Beastie Boys albums, that doesn't make To The 5 Boroughs worse than the rest. The beats are old-school but crisp, the lyrics are fun and occasionally even thought-provoking. The heartfelt ode to their home turf, "An Open Letter to NYC", is the obvious highlight, but there are plenty of Beastie Boys bangers on this one. "Ch-check It Out", "Triple Trouble", "Right Right Now Now", "Rhyme The Rhyme Well", "Hey F**k You", "3 The Hard Way", "Oh Word" – all great songs that will take you back to Hip Hop's best days.
No instrumentals, no interludes, no experiments, no real instruments – just 15 tracks of beats and rhymes. We love To The 5 Boroughs, even if you don't.
Rating: 7.5/10
23. Haiku D'Etat - Coup De Theatre
Coup de Theatre is the second studio album Haiku D'Etat – a trio featuring West Coast underground icons Aceyalone and Myka 9 of Freestyle Fellowship and Abstract Rude of Abstract Tribe Unique. All three members are heavily affiliated with Project Blowed, Aceyalone, and Abstract Rude being co-founders. The name "Haiku D'Etat" is a portmanteau of haiku and coup d'état, meaning something akin to a musical revolution or a "poetic takeover" as one of their songs puts it.
Haiku D'Etat released their first album Haiku D'Etat in 1999, an excellent album that went criminally unnoticed. The soulful and jazzy Coup de Theatre is even better – more focused and more cohesive – but just as slept on.
24. Time Machine – Slow Your Roll
Smooth boom-bap by a group consisting of DJ Mekalek and emcees Jaysonic and Comel. Hailing from Rhode Island, NY but making music after relocating to Los Angeles, Time Machine sonically offers us the best of both coasts with Slow Your Roll. DJ Mekalek's production will meet approval from the biggest boom-bap fans, and he managed to infuse a smooth summer West Coast vibe into his beats at the same time. The emcees are competent enough, but it is the soundscapes that make Slow Your Roll the treasure that it is. 18 tracks and no need to skip any – that means this an excellent album.
Those who like groups like The Pharcyde and Ugly Duckling will love Slow Your Roll. As guest Special K (yes Special K from the Awesome 2) says in "Spelling Bee", Time Machine has that sound which takes the listener back to the early nineties, back to when Hip Hop was PURE and FUN.
Rating: 7.5/10
25. Shock G – Fear Of A Mixed Planet
Fear Of A Mixed Planet (a reference to Shock G's own mixed racial background) is an understated masterpiece – the album title being an obvious play on Public Enemy's classic third album Fear Of A Black Planet. Fear Of A Mixed Planet went largely unnoticed in 2004 and that's a shame. Maybe it was released ten years too late?
Whatever the reason for its obscurity  – Fear Of A Mixed Planet really is a brilliant album. Digital Underground's genius frontman Shock G takes the listener on a journey through his mind – the result is an album with dope beats and simultaneously thoughtful and witty lyrics.
Rating: 7.5/10
26. Masta Killa – No Said Date
By 2004, the idea of a Clan solo album featuring all nine members over a backdrop of atmospheric beats that were reminiscent of 36 Chambers seemed impossible. However, Masta Killa made it happen. While Masta Killa doesn't have the same presence on the mic as some of his brethren, No Said Date, which was largely self-produced, features very few missteps and puts his groupmates, including ODB in his final appearance, in a position to thrive. Possibly the most slept-on Wu-Tang album.
Rating: 7.5/10
27. Jedi Mind Tricks – Legacy Of Blood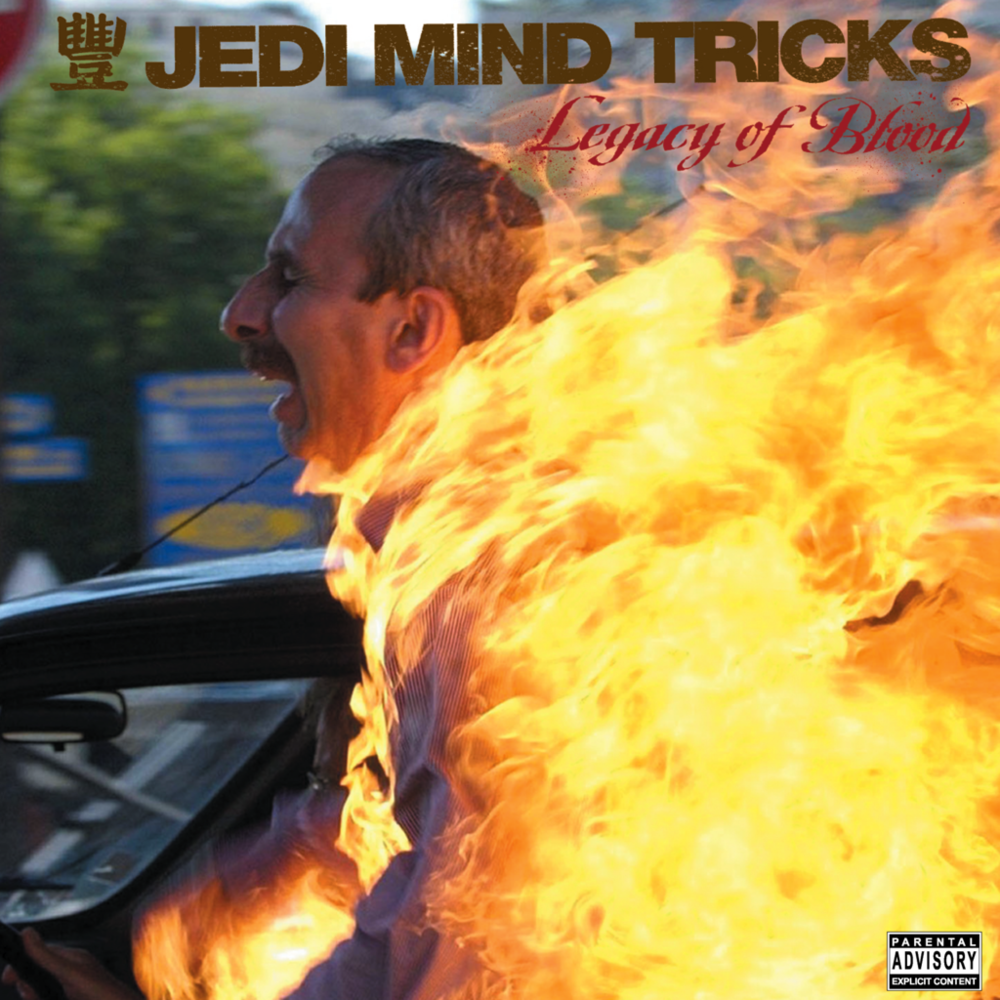 Legacy Of Blood is the fourth album from Jedi Mind Tricks. Coming off the divisive Visions Of Gandhi (2003) this album signified somewhat of a return to the rawer boom-bap sounds of JMT's second album Violent By Design (2000). Stoupe's beats are more straightforward here, bass-heavy and booming as we know from him (although there still is some Latin-flavored sampling here and there), and Vinnie Paz's themes are also familiar: we get violent imagery, his ideas about religion, philosophy, and history, and verbal attacks on government and other groups of people he dislikes (so also some of his seemingly inevitable homophobia) – aggressive and hard-hitting bars in any case.
Killah Priest, GZA, Des Devious, and Sean Price make appearances, and standout tracks include "The Age Of Sacred Terror", "Saviorself", a dope duet with Killah Priest, the GZA-assisted "At The Eve Of War", "The Philosophy Of Horror", and "Me No Shalto". Legacy Of Blood is not JMT's best effort, but it is a strong album.
Rating: 7.5/10
28. Ill Bill – What's Wrong With Bill?
What's Wrong With Bill? is another strong release coming out of the Non-Phixion camp, not the only one this year. With production duties handled by his brother Necro, Ill Bill graphically combines themes of sex, violence, drugs, gory imagery, and social/political themes – maybe a bit too much outside the norm for the average fan and casual Hip Hop listener. Nonetheless, What's Wrong With Bill? is creative, unique, honest, and intelligent – overall an exceptional album from an equally exceptional label.
Rating: 7.5/10
29. Leak Bros. – Waterworld
Waterworld is the first and only studio album by Leak Bros, which consisted of Cage and Tame One, released on the Eastern Conference label.
Waterworld is a concept album – every song on the album is about the drug PCP. Street names for PCP like "water," "wet," "leak," "fry", "sherm," "dip," "death," "angel dust," "dust," "purple rain," "embalming fluid," and "formaldehyde" are all constantly referenced throughout the album. Cage and Tame One frequently mentions "dipping" cigarettes, blunts, and other smoking material in PCP. A dark subject matter, that may not sound appealing to most listeners – but somehow Cage and Tame One make it work. They also play well of each other – Tame One is more of a traditional kind of emcee with a strong voice (as he showed earlier as part of Artifacts), Cage has always been as more of a 'shock-core' rapper, relying on shocking and crazy imagery.
Waterworld consists of dark beats with thumping baselines and eerie samples by producers like Camu Tao, DJ Mighty Mi, El-P, J-Zone, RJD2 (among others), and completely off the wall lyrics that make for an interesting albeit uncomfortable, dark listening experience. Much like the previous entry on this list, Waterworld will not be for everybody, but it is a definitive must-listen for fans of other records released on labels like Eastern Conference and Definitive Jux.
Rating: 7/10
30. Rob Sonic – Telicatessen
Rob Sonic is a former member of Sonic Sum (1998-2004, with Fred Ones, Eric M.O., and Preservation) and Hail Mary Mallon (2009-2018, with Aesop Rock and DJ Big Wiz). Telicatessen is Rob Sonic's debut solo album. All production, lyrics, and vocals on the album were done by Rob Sonic himself, with the exception of the verses on "Sniper Picnic" by Creature, and Alaska and Windnbreeze from Def Jux labelmates Hangar 18. Scratches were done by Fred Ones from Sonic's former group the Sonic Sum, and by DJ Big Wiz. Telicatessen is has the trademark Def Jux flavor with a quirky beat style, and Rob Sonic knocks it out the park lyrically too – with an off-kilter style similar to his close collaborator Aesop Rock. This is a low-key underground classic.
Rating: 7/10
31. Braille – Shades Of Grey
Oregon's Braille is a talented individual, who dropped an unnoticed gem with Shades Of Grey, his second album. With production by the likes of 9th Wonder, Ohmega Watts, DJ Rob Swift, Kno, Illmind and others this album offers a lot of different tastes but still manages to sound like a cohesive whole. The album has a great throwback feel about it, with dope sampling and turntable work complementing most beats. Too many people slept on Shades Of Grey, if you did too now's the time to check it out.
Rating: 7/10
32. Blue Scholars – Blue Scholars
Blue Scholars is the self-titled debut release by Blue Scholars (Geologic aka Prometheus Brown and DJ Sabzi), a Seattle-based duo. The album was originally only available in the Seattle area in 2004 before being given a national release in 2005. Funky, smooth, melodic – DJ Sabzi production serves as the perfect backdrop for Geologic tight rhymes.
This album holds as perfect a blend of rhymes and beats as you're going to find, with not a weak track on it (just one unfortunate skit). Blue Scholars is one of those albums that is aging really well and has great reply value – an album to be treasured.
Rating: 7/10
33. Insight – The Blast Radius
Boston's multi-talent Insight drops a fine album with The Blast Radius. Impressive beats and rhymes result in a through and through consistent album filled with dope cuts. "Evolve" and "Time Frame" are highlights, but there are more stand-outs, like "Ready & Able", "Hazardous Material", "Lots Of Facts About Control", "Bother Me", and "Seventeen MC's" – there are no skippable tracks, really.
Rating: 7/10
34. Dizzee Rascal – Showtime
Missing the wow-factor of his revolutionary and hugely influential 2003 Boy In Da Corner debut, Showtime is a solid album in its own right. Building on Boy In Da Corner's sound with an added polish to make it a bit more accessible, Showtime is a must-listen for everybody who was touched by this young East-Londoner debut. For those who never listened to Dizzee Rascal before Showtime is not a bad entry point, be sure to go back to Boy In Da Corner too, though.
Rating: 7/10
35. Typical Cats – Civil Service
Typical cats – emcees Qwel, Qwazaar, Denizen Kane, and DJ/producers Natural and Kid Knish – are one of the big acts on indie Chicago label Galapagos4. They debuted in 2001 with an excellent self-titled debut album, in 2004 they returned with an equally strong sophomore effort: Civil Service.
The 3 emcees all have an own, distinct style and DJ Natural's well-crafted, groovy beats mixed with live instruments serve as the perfect backdrop for their innovative lyrics. Highlights include "Style Wars Theory", "Can't Save", "Easy Cause It Is" and "The Trouble", but the album is a smooth and fresh listen from start to finish. Civil Service is a great album and a nice counterweight to the non-creative, soulless music that dominated the mainstream in 2004.
Rating: 7/10
36. Billy Woods – The Chalice
On his sophomore album, billy woods doesn't hit the lyrical heights yet he would reach with his 2010s material, but The Chalice IS a dope album nevertheless. It could have benefitted from some ruthless editing (at 72 minutes the album is overlong), but there are plenty of early billy woods gems on here – tracks such as "Mind Control", "Gourmet", "Pit & The Pendulum", and "Magic" all are excellent. Like his debut album Camouflage (2003), The Chalice is a bit rough around the edges – which actually is part of its charm. The Chalice is underground in all its aspects, an album that like its predecessor would have been perfectly at home at Def Jux too. billy woods noobs shouldn't start here, but will sure to be gratified when circling back to The Chalice after the 2010s part of his discog has fully been absorbed.
Rating: 7/10
37. 7L & Esoteric – DC2: Bars of Death
Now better known for their work with Inspectah Deck as Czarface, Boston-based underground boom-bap duo 7L & Esoteric made their Babygrand debut with their third overall album DC2: Bars Of Death. On this album, Esoteric takes his lyrical game to another level and 7L continued to excel behind the boards. Cuts like "Graphic Violence",  "Rise Of The Rebel", Rogue Nation", and the riotous "This Is War" are standouts, but all in all DC2: Bars of Death is a pretty consistent presentation with an hour of solid 90s-centric boom-bap Hip Hop.
Rating: 7/10
38. Non Phixion – The Green CD
Rating: 7/10
39. Dilated Peoples – Neighborhood Watch
Rating: 7/10
40. Micranots – The Emperor & The Assassin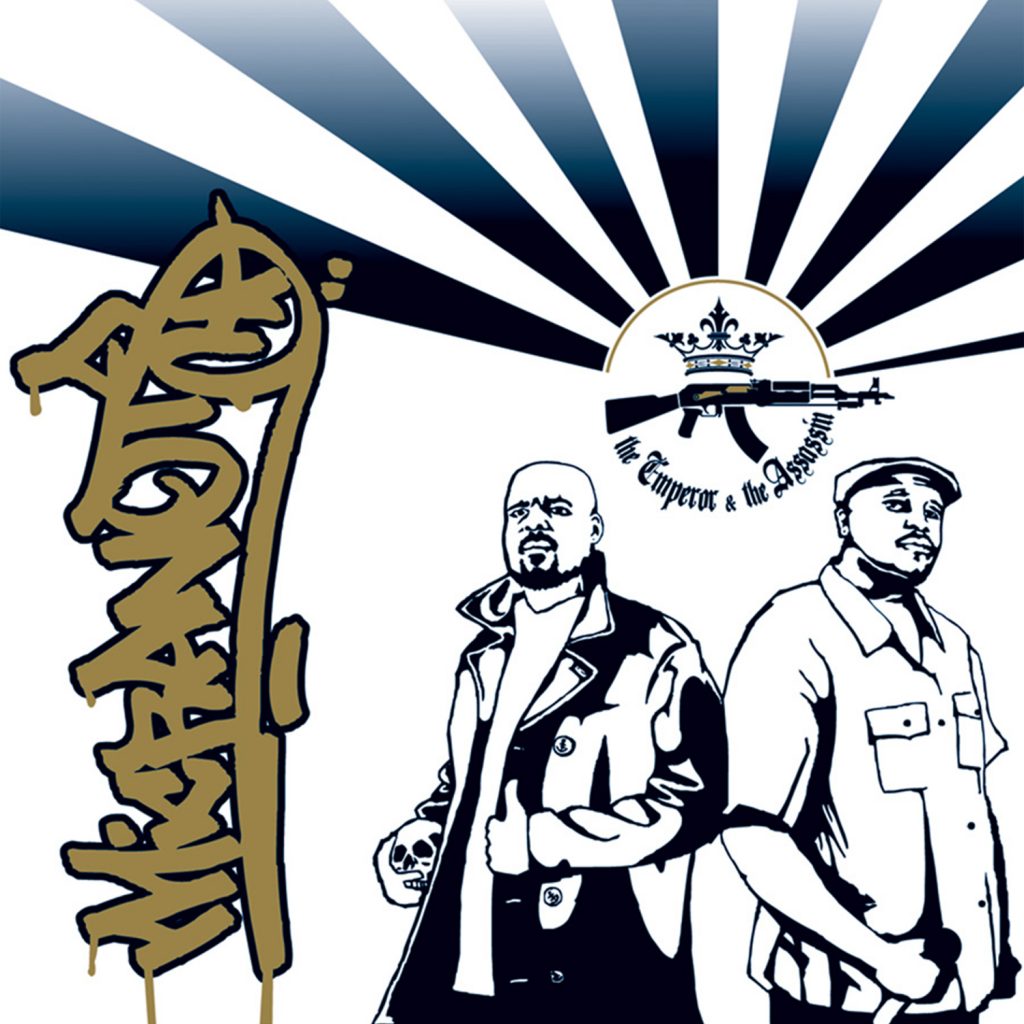 Micranots' – consisting of I Self Devine and DJ Kool Akiem – third album and their first one released through the outstanding Rhymesayers Entertainment label. After signing with Rhymesayers, the duo relocated from Atlanta to Minneapolis. They formed the Micranots back in 1991, so by the time 2003 came along these two were confident veterans. They would be break up soon after the release of The Emperor & The Assassin, so this release remains their best (even if their first two efforts were more than fine too).
What does this album have to offer? Pure and uncut Hip Hop, plain and simple. Dope beats, and excellent lyrics from I Self Devine that are way above average. I Self Devine is an emcee's emcee – one who has the vocabulary to express himself with intelligence and clarity, as well as the flow and delivery to give power to his words. Passionate and intelligent –The Emperor & The Assassin is a dope album.
Rating: 7/10
Honorable Mentions
KRS One – Keep Right
Psalm One – Bio: Chemistry II: Esters and Essays
Jadakiss – Kiss Of Death
Visionaries – Pangaea
Wordsworth – Mirror Music
Eminem – Encore
Mobb Deep – Amerikaz Nightmare
Busdriver – Cosmic Cleavage
Crown City Rockers – Earthtones
D12 – D12 World
Oh No – The Disrupt
MC Eiht – Veterans Day
Viktor Vaughn (VV:2) – Venomous Villain
Qwel & Maker – The Harvest
Mr. Hyde – Barn Of The Naked Dead
Kool Keith & Kutmasta Kurt – Diesel Truckers
Dead Prez – RBG (Revolutionary But Gangsta)
Snoop Dogg – R&G: Rhythm & Gangsta – The Masterpiece
Talib Kweli – The Beautiful Struggle
Panacea – Thinking Back Looking Forward
Devin The Dude – To Tha X-Treme
Brand Nubian – Fire In The Hole
J-Zone – A Job Ain't Nuthin But Work
Hangar 18 – The Multi-Platinum Debut Album
Mr. Complex – Twisted Mister
Cypress Hill – Till Death Do Us Part
Prince Po – The Slickness
Pete Rock – Soul Survivor II
Slum Village – Detroit Deli (A Taste of Detroit)
Xzibit – Weapons Of Mass Destruction
T.I. – Urban Legend
Ludacris – The Red Light District
The Alchemist – 1st Infantry
The Odd Couple – Alcohol/Ism
Organic Thoughts – The Purest Form
Akrobatik – The Lost Adats
Raw Produce – The Feeling Of Now
Goodie Mob – One Monkey Don't Stop No Show
Lloyd Banks – The Hunger For More
Young Buck – Straight Outta Ca$hville
Outerspace – Blood And Ashes
Scarub – A New Perspective
Erick Sermon – Chilltown, New York
Maroons – Ambush
Ceschi – Fake Flowers
Vast Aire – Look Mom… No Hands
Vordul Mega – The Revolution of Yung Havoks
Strange Fruit Project – Soul Travelin'
Porn Theatre Ushers – Taxachusetts
Declaime – Conversations With Dudley
Handsome Boy Modeling School – White People
GM Grimm as Superstar Jet Jaguar – Digital Tears: E-mail From Purgatory
DL Incognito – Life's A Collection Of Experiences
The Streets – A Grand Don't Come For Free
Tunnel Rats – Tunnel Rats
Yak Ballz – My Claim
K-Rino – The Hitt List
K-Rino – Fear No Evil
Heiruspecs – A Tiger Dancing
Mars Black – Folks Music
Abdominal & DJ Fase – Flowtation Device
Kreators – Live Coverage
Pacewon – Telepathy
The Shape Shifters – The Shape Shifters Was Here
Dopestyle 1231 – Dopestyle 1231
71raw – 71raw Project
Terror Squad – True Story
Goretex – The Art Of Dying
Suga Free – The New Testament
X-ecutioners – Revolutions
Living Legends – Creative Differences
L*Roneous – Purposely Powerful
Cali Agents – Head Of The State
Proof – I Miss the Hip Hop Shop
Kool Keith – The Personal Album
Q-Unique – Vengeance Is Mine
Athletic Mic League – Jungle Gym Jungle
Tony Touch – The Piece Maker 2
LMNO – Economic Food Chain
Freestyle – Etched In Stone
Kankick – The Traditional Heritage
Phil The Agony – The Aromatic Album
Chief Kamachi – Cult Status
Main-Flow – Hip Hopulation
CMA – All Over
Necro – The Pre-Fix For Death
Hell Razah & 4th Disciple – Freedom Of Speech
Robust – Potholes In Our Molecules
Cassidy – Split Personality
The Pharcyde – Humboldt Beginnings
Planet Asia – The Grand Opening
8Ball & MJG – Living Legends
The Diplomats – Diplomatic Immunity 2
Cam'ron – Purple Haze
Spice 1 & MC Eiht – The Pioneers
The Beatnuts – Milk Me
Mac Dre – Ronald Dregan: Dreganomics
Mac Dre – The Genie Of The Lamp
Mac Dre – The Game Is Thick, Vol. 2
Jim Jones – On My Way To Church
Z-Ro – The Life Of Joseph W. McVey
Twista – Kamikaze
Lil Wayne – Tha Carter
Koopsta Knicca – De Inevitable
Mac Mall & JT The Bigga Figga – Illegal Game
Daz Dillinger – I Got Love In These Streetz: The Album
Lil Jon & the East Side Boyz – Crunk Juice
Master P – Good Side, Bad Side
Method Man – Tical 0: The Prequel
LL Cool J – The DEFinition
Rammellzee – Bi-Conicals Of The Rammellzee
Afrika Bambaataa – Dark Matter Moving At The Speed of Light