The elusive billy woods is one of our favorite Hip Hop artists of the 2010s and beyond. billy woods is a rapper who defies easy categorization; he claims Washington D.C. as his hometown but has spent much of his life in New York City. He was born in the U.S. but spent much of his childhood in Africa and the West Indies, the second child of a Jamaican intellectual and a would-be Marxist revolutionary. On the mic, woods is no less of a conundrum, possessed of versatile flows and an ability to not only tackle topics other artists wouldn't dream of, but also to bring unique perspectives to the familiar ones.
Long before building the modest-but-loyal cult following that came with the Flight Brothers, woods made a name for himself with a left-field debut album and one intriguing ensemble project after another. A longtime associate of Cannibal Ox, he came into the game on the back of a collaborative record with Vordul called Camouflage (2003), a low-budget, ultra-indie release that set the table for woods' particular brand of blunted dissonance and lyrical tight roping. Camouflage was quickly followed by his first, true solo album, The Chalice, in 2004. It would also be his last solo work for a long time as woods threw himself into a series of group projects, first as a part of East Coast rap "supergroup" The Reavers, with Akir, Karniege, Vordul Mega, Hasan Salaam, and a host of other on-the-cusp MC's in 2005. Then came the Super Chron Flight Brothers; between 2006 and 2010, woods and Priviledge released a trilogy of critically-acclaimed concept albums – Emergency Powers: The World Tour (2007), Indonesia (2009), and Cape Verde (2010), wrapping cogent sociopolitical commentary in a potent mix of racial humor, weed rap, and pop-culture references.
After the now-defunct Super Chron Flight Brothers, woods struck out on his own with 2012's audacious mission statement, History Will Absolve Me. An album two years in the making, History…was a molotov cocktail of sarcastic fury, with production to match its uncompromising vision.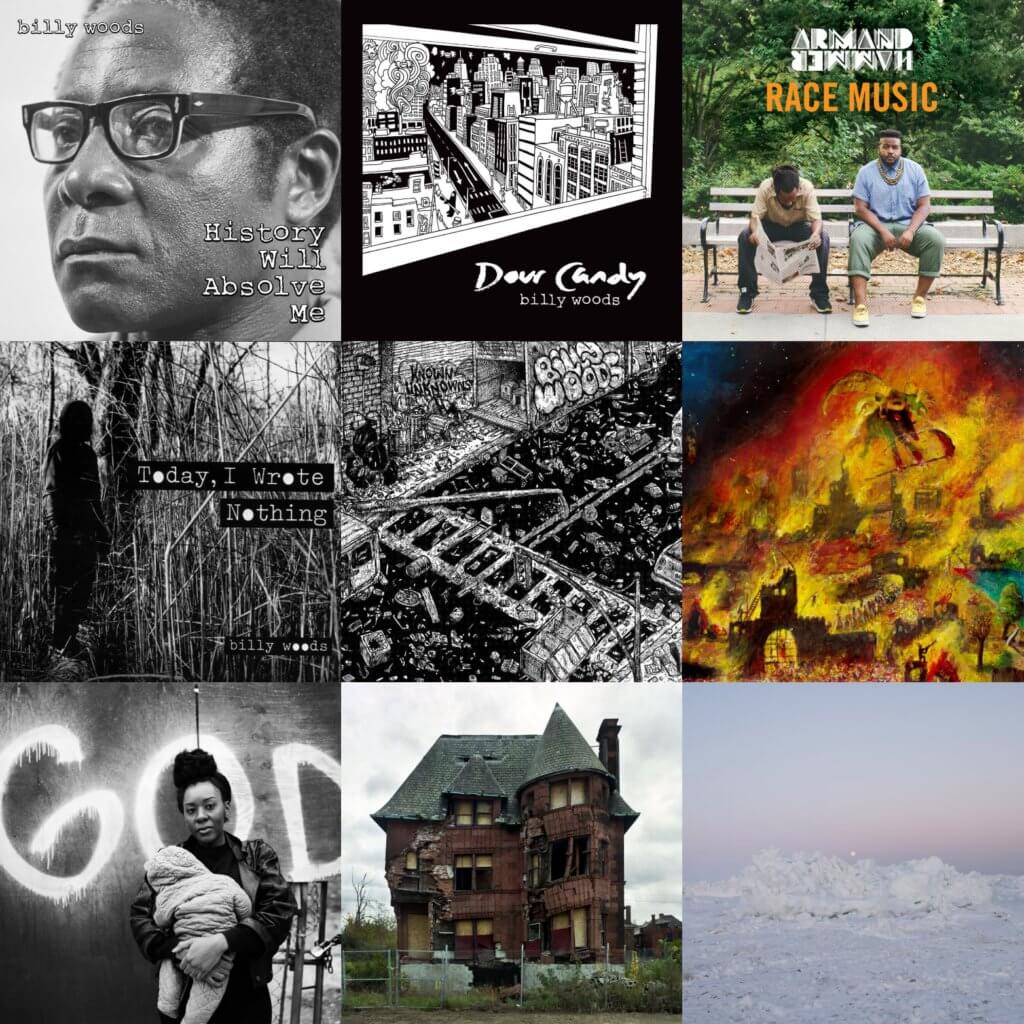 History Will Absolve Me was the first album in an incredible run of consistently excellent albums. History Will Absolve Me (2012), Dour Candy (2013), Today, I Wrote Nothing (2015), Known Unknowns (2017), Hiding Places (2019) (with Kenny Segal) and Terror Management (2019) are all top quality Hip Hop albums. Together with the projects he dropped as Armand Hammer (a collaboration with rapper/producer Elucid) – Race Music (2013), Rome (2017), and Paraffin (2018), that's nine straight top-tier projects released in the 2010s.
billy woods continued his run of excellence in the 2020s, with BRASS (2020), a collaboration with experimental musician and poet Moor Mother, and two strong Armand Hammer albums – Shrines (2020) and Haram (2021).
Below you'll find the projects billy woods released after 2010, listed chronically – plus a 207 song Spotify playlist with ALL billy woods post-2010 albums right here.