Wow, what a year. Not a lot of high-profile releases in 2018 maybe, but A LOT of quality across the board. For the list we have selected our top 40 Hip Hop albums of 2018, excluded are instrumental albums, compilations, mixtapes, and EP's (like Black Thought's excellent Stream Of Thought EP's) and releases billed as albums that are actually the length of EP's (like Nas' Nasir, Pusha T's Daytona, Earl Sweatshirt's Some Rap Songs, Vince Staples' FM!, and Curren$y, Freddie Gibbs & The Alchemist' Fetti) – 20-minute projects are not albums. That said, there's plenty of quality Hip Hop left – check out his list and the Honorable Mentions, and let us know if you discover some great music you missed out on up to now!
1. Saba - Care For Me
After having made a big enough impression with two mixtapes and his excellent debut project Bucket List Project in 2016, 23-year-old Chicago rapper Saba dropped a modern classic with his sophomore album Care For Me. In February 2017, Saba's cousin and fellow Pivot Gang member, Walter E. "John Walt" Long was stabbed to death in Chicago. In an interview, Saba spoke about the mental process and how writing the songs on the album were therapeutic saying:
"Care For Me is the first time I delve into talking about depression and anxiety, and then all of these factors as to why I am the way I am. A lot of it had to do with losing my best friend and older cousin, [John] Walt, which is throughout the album. I think why Care For Me is so important is because it talks about mental health in a lot of ways that are simple but I just haven't heard it done in Hip Hop music that way."
Care For Me is a subtle and intimate concept album dedicated to the memory of his cousin. The emotion involved can be felt throughout the 10 tracks on Care For Me, and this is one of those albums where the instrumentals and the lyrics complement each other perfectly, the minimalist but tasteful soundscapes Saba cooked up himself serving only to enhance the poignant emotions reflected in his lyrics.
Besides his obvious musical talent, Saba's biggest strenth on Care For Me is his ability to vividly tell his stories, all the while being completely open and honest, which really helps to make feel listeners right there with him. In that regard, Care For Me is very comparable to Kendrick Lamar's monumental good kid, m.A.A.d city – and Care For Me deserves to mentioned in the same breath, it's that good.
Rating: 9/10
2. Noname - Room 25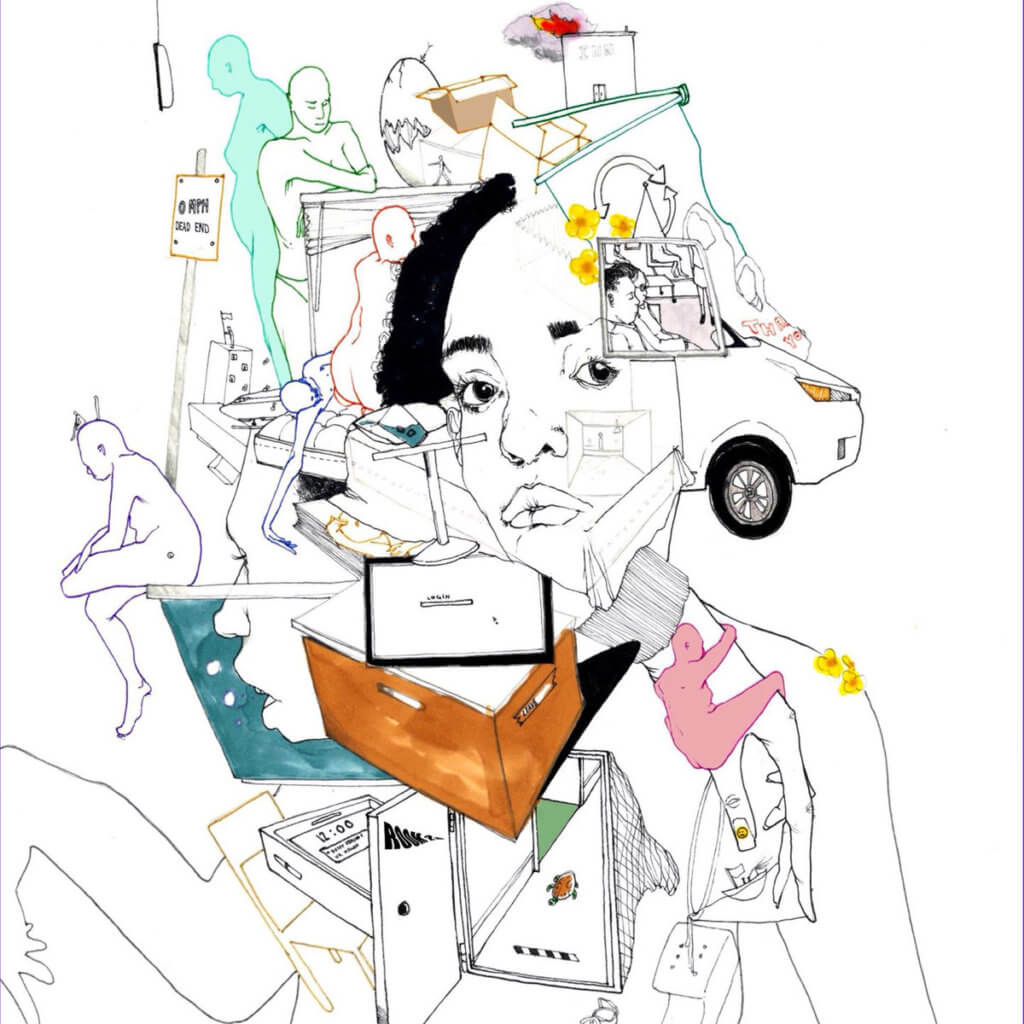 Room 25 is the official debut studio album by Chicago poet and rapper Noname, dropping two years after her excellent mixtape Telefone and five years after making a name for herself with a standout feature on Chance the Rapper's Acid Rap. Room 25 is a self-released project chronicling the two years since the release of Telefone, most notably Noname's move from Chicago to Los Angeles and an intense, short-lived romantic relationship. The album's title is in reference to Noname's lifestyle while in Los Angeles, living out of different hotel rooms, and that she was 25 years old at the time.
Room 25 is an understated poetic gem. Noname expertly mixes jazzy neo-soul vibes with her conversational rap style. The result is a mellow sounding journey – overseen by fellow Chicagoan and multi-instrumentalist producer Phoelix – where Noname guides the listener through her light and dark thoughts, being consistently compelling all the while.
Rating: 9/10
3. ANKHLEJOHN & Big Ghost Ltd - Van Ghost
Following the neo-boom-bap/noir-rap aesthetic established by niche-leaders Roc Marciano and Griselda, with Van Ghost prolific emcee ANKHLEJOHN and producer Big Ghost have created an album that's better than anything that ever came out of the Roc Marci and Griselda camps.
Van Ghost is a true work of art. Every track on Van Ghost is named after a Van Gogh painting, ANKLEJOHN's lyrics touch upon some aspect of each particular painting, and the cover art created by Big Ghost is done in the artistic style of the famous Dutch painter. Similar to looking at a fine painting, there's a lot of to unpack listening to Van Ghost, and every single listener may take away something different from the experience. 'Atmospheric' and 'haunting' are overused adjectives in describing albums like this one, but in the case of Van Ghost, they are as apt as can be. Big Ghost' cinematic instrumentals – some of the best you'll hear this year – and ANKLEJOHN's grimy lyrics gell into a truly intense listening experience.
Van Ghost is tight and focused: 12 tracks, no useless interludes or other fillers, and guest artists on just 2 of the 12 tracks – Hus Kingpin makes an appearance on "Almond Blossoms", Fly Anakin, Eto, and Crimeapple on "At Eternity's Gate". All in all, Van Ghost is a unique and intriguing piece of work, the benchmark against which all other albums in this rap-noir niche should be measured.
Rating: 9/10
4. Lupe Fiasco - DROGAS Wave
Coming off the distinctly underwhelming Drogas Light (2017), Drogas Waves is another one of those Lupe Fiasco projects that show insane scope and ambition. A 100-minute concept album dealing with the overall theme resurrection, this could have been a bloated mess – but fortunately, it isn't. In fact, this is a brilliant album. The thing is that it probably is too clever, it needs to be 'studied' in order to be able to appreciate its deepness. With just casual listens, the whole thing will go over your head. It's like with a serious 100-minute movie – you just don't watch a couple of few-minute snippets at a time – you watch the whole thing from beginning to end, paying attention all the time. Drogas Wave has to be approached in the same way.
In a 2018 Billboard interview, Fiasco revealed the main idea of the project:
"It's about a group of slaves on a slave ship on their way to Africa to the West Indies and they are thrown off the boat. But they didn't die. They stayed alive and they lived under the sea. And they dedicated their lives to sinking slave ships — so they became this super, underwater force against slavery. It's like a super-deep story that I am building on different fronts. But that's the main idea and the source material for the album."
Lupe Fiasco's Tetsuo & Youth (2015) is a near-classic and Lupe's best album of the decade, Drogas Wave comes close though.
Rating: 9/10
5. Armand Hammer - Paraffin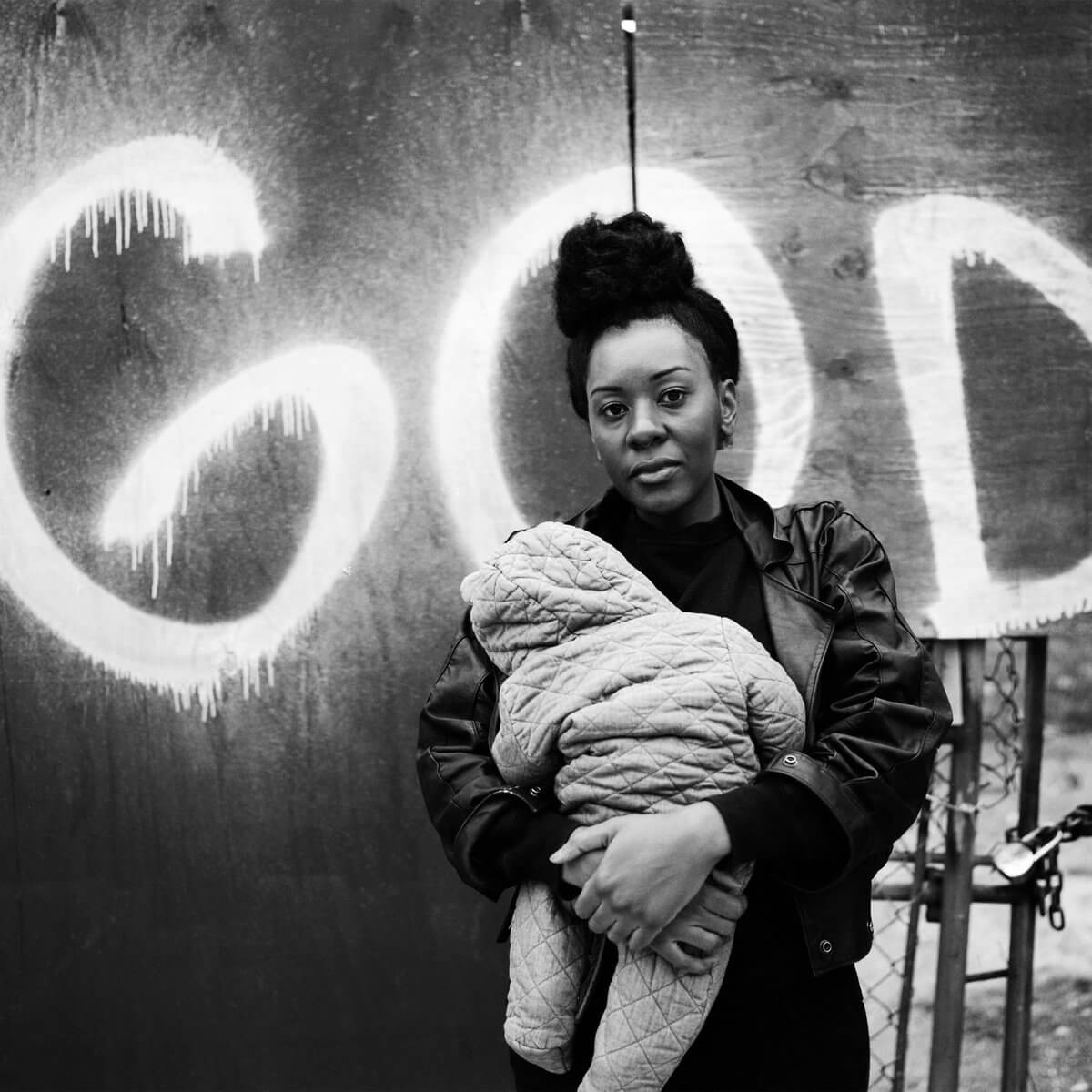 Paraffin is not an easy album to get into, sonically and lyrically it's as dense as you might expect from Elucid and especially billy woods. The way billy woods paints lyrical pictures is neither straightforward nor easy to decipher. But it doesn't have to be easy – this is Hip Hop for thinking people. Both men's cerebral lyrics are dark and heavy, but humorous here and there at the same time. Paraffin is amazingly produced and lyrically incredibly layered – Armand Hammer has something substantial to say for those motivated and intellectually equipped to really listen. Not for everybody, but for those who appreciate abstract, experimental Hip Hop Paraffin is a must-have.
Rating: 9/10
6. B.E.N.N.Y. - Tana Talk 3
Tana Talk 3 can be seen as Benny The Butcher's official debut album. Benny The Butcher is Griselda's best emcee, and this is his best project yet. Hard-hitting and grimy a.f street Hip Hop; completely true to the Griselda formula – with just straight bars and eerie boom-bap beats on each track. Stand-out cuts include "Broken Bottles" and "Rubber Bands & Weight"; both produced by The Alchemist, but the whole album is fire.
Rating: 8.5/10
7. Royce 5'9″ - The Book Of Ryan
When the best emcees since the turn of the century are discussed, the name of Royce Da 5'9″ doesn't come up nearly enough. Book of Ryan is Royce's seventh solo studio album, and arguably his best yet. Production duties were taken care of by a wide array of producers, including Mr. Porter, S1, Boi-1da, Cool & Dre, DJ Khalil, and Frank Dukes, among others – and the beats are dope across the board, serving as the perfect backdrop for Royce's lyrics. On Book Of Ryan, Royce is at his most introspective – but there's plenty of lyrical variety, ranging from deeply personal to straight dope wordplay by one of the greatest emcees of this age.
Rating: 8.5/10
8. Awon & Phoniks - The Actual Proof
Awon & Phoniks for the threepeat. The Actual Proof is their third album together, following Return To The Golden Age (2013) and Knowledge Of Self (2015),  and their third excellent presentation of organic, jazzy boom-bap. Awon's wife Tiff The Gift makes a couple of strong appearances, as does Don't Sleep Records label mate Anti-Lilly, along with the likes of Skyzoo, Ill Conscious, Hex One, and DJ Felbaum. The Actual Proof is Hip Hop for grown-ups – it doesn't get much better than this.
Rating: 8.5/10
9. Masta Ace & Marco Polo - A Breukelen Story
A Breukelen Story is a love letter to the NYC borough of Brooklyn. Weaving together the personal story of producer Marco Polo and the reality of life in Brooklyn, Masta Ace's lyricism is as full-bodied as always and Marco Polo kills it on the production – the beats are amazing. This is a smooth album, filled with Marco Polo's atmospheric grooves and classic boom-bap beats. Masta Ace's pen game is as strong as it ever was, and guests like Pharoahe Monch, Styles P, Smif-n-Wessun, and Elzhi bring their A-game too. The skits are a bit corny but still work in the narrative.
Rating: 8.5/10
10. Evidence - Weather Or Not
Dilated Peoples' Evidence drops one of the purest Hip Hop albums of 2018 with Weather Or Not. Uncomplicated but hard-hitting bars by a veteran emcee backed up by beats supplied by the likes of Alchemist, DJ Premier, and Evidence himself – what more does a Hip Hop head want? Uncut Hip Hop for Hip Hop purists.
Rating: 8.5/10
11. O.C. - A New Dawn
This low profile release by Hip Hop veteran O.C. is one of the best Hip Hop albums of 2018. A New Dawn serves as the follow-up to 2017's Same Moon Same Sun, which was billed as the "first phase" of the three-album series. Production on A New Dawn is handled by Showbiz, Motif Alumni, Dark Keys, and Gwop Sullivan – and the beats they lay down serve O.C.'s lyrics well.
A New Dawn is a straight solo album, with no guest appearances at all. Not a problem for O.C., who as the confident veteran he is can easily carry a full-length album by himself. Dope beats, clever, next-level lyricism – it's O.C., you should know what to expect.
Rating: 8.5/10
12. August Greene - August Greene
Smooth and laid-back – Common and company bring that Hip Hop for grown-ups with this dope as f August Greene project.
Rating: 8/10
13. Phonte - No News Is Good News
As always, Phonte delivers. His work has always been of a consistent quality, be it as part of Little Brother or The Foreign Exchange, or as a solo artist. His solo debut Charity Starts At Home was one of the best albums of 2011, and No News Is Good News is up there with 2018's best. Clearly a very cathartic release for Phonte, this album is filled with lyrical gold that will resonate with all that share some of Phonte's life experiences. Production by the likes of Zo!, Nottz, Tall Black Guy, and DJ Harrison, is the kind of soulful boom-bap that perfectly fits the moods Phonte's lyrics reflect. No News Is Good News is a dose of Hip Hop for grown-ups, by one of the most underrated emcees in the game.
Rating: 8/10
14. Jean Grae & Quelle Chris - Everything's Fine
Husband-and-wife team Quelle Chris & Jean Grae make up an enigmatic and lovable duo, Everything's Fine is the first whole album that they have worked on together. The album is firmly left-field in sound and theme – Everything's Fine is a satire, addressing complacency and examining what it really means to be 'fine' in this day and age. Hilarious and sobering at the same time, Quelle Chris and Jean Grae succeed in what they presumably set out to do – with dry humor and witty observations they make you THINK. The chilled-out, left-field instrumentals serve to lend potency to the lyrics that are abstract and subtle here, and straight on the nose there. Not for everybody, but if you're willing to invest time and attention in Everything's Fine you will probably find it to be an album that will grow on you.
Rating: 8/10
15. Marlowe - Marlowe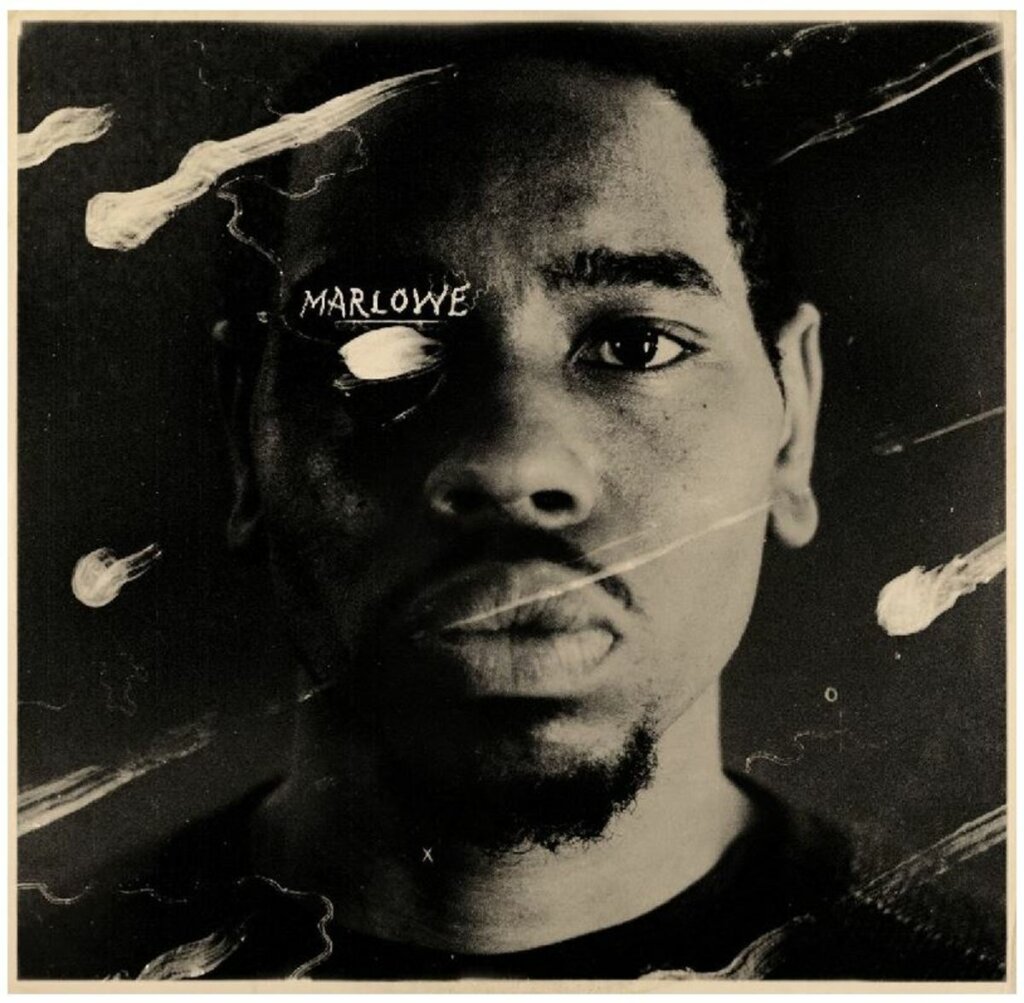 Seattle-based producer L'Orange teamed up with North Carolina rapper Solemn Brigham under the name Marlowe to create the self-titled Marlowe. L'Orange is a master of obscure sampling and of creating his own brand of psychedelic, dusty, lo-fi, boom-bap – and his synergy with Solemn Brigham is evident. Solemn Brigham has an effortless but impeccable flow that gels perfectly with L'Orange's extraordinary instrumentals, and he comes with tight bars and complex rhyme schemes to complement his flow and delivery.
Marlowe: 38 minutes, 17 tracks, zero filler – this is one of the most underappreciated albums of 2018.
Rating: 8.5/10
16. Avantdale Bowling Club – Avantdale Bowling Club
Avantdale Bowling Club is a jazz-rap project headed by Auckland, New Zealand-based artist Tom Scott. This is one of those albums that seems to exist in a bubble, it's highly acclaimed by people in the know but those people are far too few. Maybe this album was slept on by wider audiences because Avantdale Bowling Club is from New Zealand?
Anyway, Avantdale Bowling Club's eponymous LP is audacious and boundary-pushing, an album that transcends the genre of Hip Hop – this is not 'just' jazz-rap, but more like jazz with rap. Build on live instrumentation from a full-on jazz modal band with saxes, flutes, trumpets, strings, upright bass, and drums, and with Scott's killer lyrics, Avantdale Bowling Club is one of the most captivating albums released in 2018. The album is perfectly sequenced, opening with the impeccably structured "Years Gone By", a seven-minute crescendo of jazz instrumentation over which Scott recalls his entire life year by year, to the instrumental closer "Tea Break" – every song is its own story, from a different side of Tom Scott's life, with subject matter including damaged and lost relationships, mental health issues, substance abuse, poverty, and fatherhood – this album is personal and engrossing from start to finish.
Avantdale Bowling Club is an effortless fusion of neo-jazz and Hip Hop, a must-have for people with an appreciation for music from acts like A Tribe Called Quest, Digable Planets, Guru, Freestyle Fellowship/Aceyalone, The Pharcyde, The Roots, and even Kendrick Lamar – there are a lot of TPAB 'Kendrickisms' here. Too many people slept on this album – if you are one of them it's never too late to go check out Avantdale Bowling Club, you can come back here later to thank us for pointing you in the right direction.
17. Skyzoo - In Celebration Of Us
This is another solid Skyzoo record, he never disappoints. Beats and rhymes with that classic NYC feel, with dope wordplay from Skyzoo and quality production by the likes of !llmind and Apollo Brown (among others). Skyzoo is one of the decade's MVPs.
Rating: 8/10
18. Hermit & The Recluse: Orpheus vs. The Sirens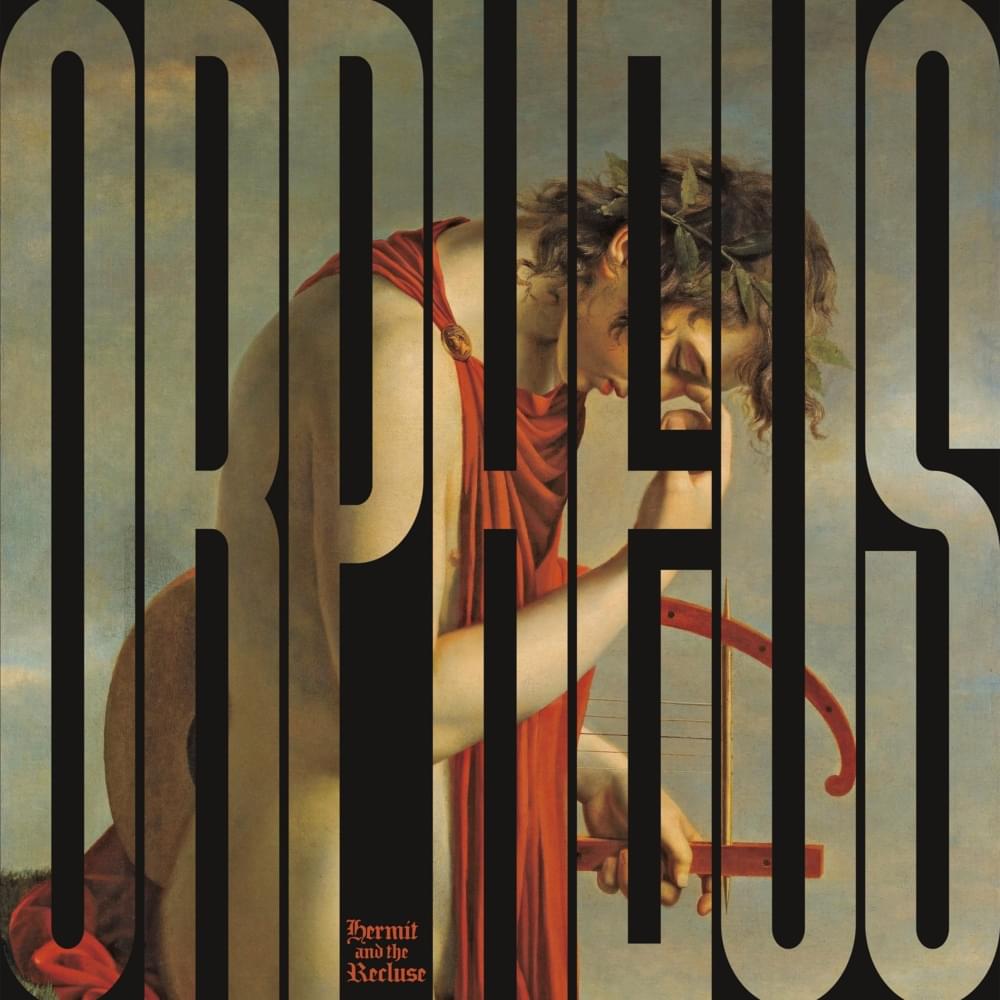 Hermit & The Recluse is a collaboration between Brownville NYC's niche-rapper Ka and producer Animoss. Not even Ka's best work of the decade – those are The Knights Gambit (2013) and Honor Killed The Samurai (2016) – but Orpheus vs. The Sirens is still better most other Hip Hop releases. Orpheus vs. The Sirens follows deep Greek mythology over the course of ten tracks, each one named after chapters, characters, and teachings from the ancient Greek myths. Top-notch production from Animoss and Ka's typical immaculately crafted bars combine into a tight and cohesive listening experience.
Rating: 8/10
19. CRIMEAPPLE & Big Ghost Ltd. - Aguardiente
New Jersey-based and Colombia-born emcee CRIMEAPPLE is one of a new generation of Hip Hop artists pumping out projects at a steady rate, and he's becoming one of the underground's frontrunners of the new noir kind of street rap, Griselda style. For Aguardiente he teamed up with blogger-turned-producer Big Ghost Ltd., who supplies CRIMEAPPLE with some of the hardest neo-boom-bap beats you'll hear this year – almost as good as the beats he crafted for ANKHLEJOHN's Van Ghost this year. Aguardiente is CRIMEAPPLE's best project, the chemistry with Big Ghost is tangible, and the instrumentals serve as perfect backdrops for his vivid storytelling.
Rating: 8/10
20. The Diceman - The Power Of Now
One of 2018's most underrated albums. The Diceman is part of Bronx-crew The Legion – a veteran emcee and a rapper's rapper. Supported by flawless production from start to finish, Diceman managed to fly so far under the radar with The Power Of Now that even most true heads missed out on it. It's never too late to catch-up though – go on and check out one of 2018's hidden treasures.
Rating: 8/10
21. Czarface & MF DOOM - Czarface Meets Metal Face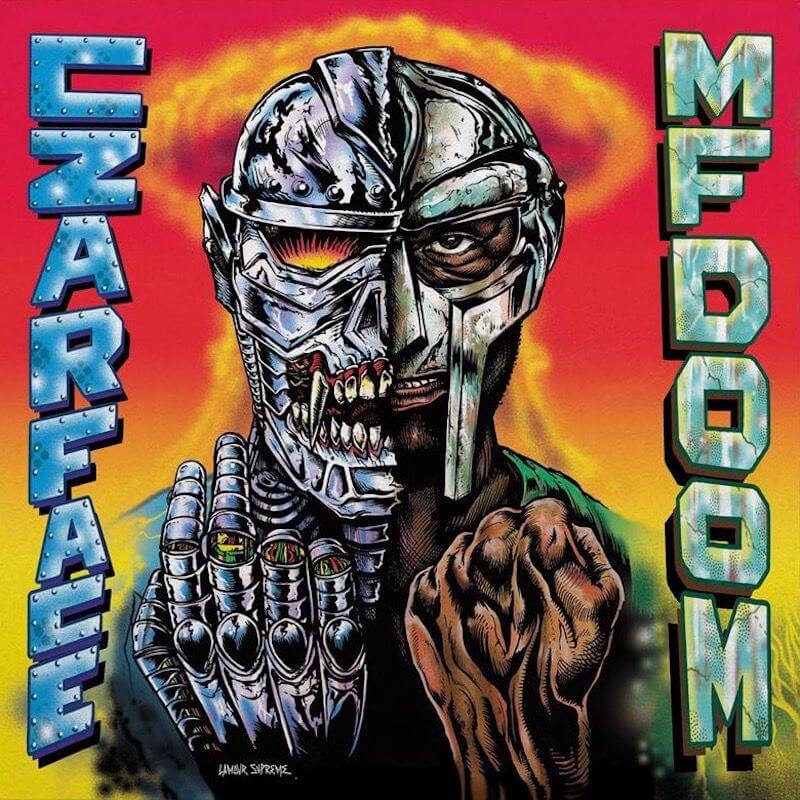 Drawing from their collective childhood love of comic book heroes, Czarface became the joint avatar for Wu-Tang Clan legend Inspectah Deck and Boston's Hip Hop purists 7L & Esoteric. Their mission is to save Hip Hop, as Inspectah Deck stated in an interview with HipHopDX in 2013. The way Czarface is saving Hip Hop is by consistently dropping authentic Hip Hop albums, with interesting – sometimes experimental, sometimes traditional – soundscapes and dense lyricism. Adding MF DOOM to the Czarface roster for this album is a great move and a seamless fit.
"Phantoms" (with a guest performance by Open Mike Eagle and a dope hook by Kendra Morris), "Captain Crunch", "Bomb Thrown" and "Nautical Depth" are some of the gems on this record, but it's a consistent effort throughout. Even if this Czarface effort may not be quite as dope as Every Hero Needs a Villain (2015) by Czarface and not better than MF DOOM's classic albums – this is still one of the most exciting releases of 2018.
Rating: 8/10
22. Intellect - Out Of Left Field
Los Angeles emcee Intellect's debut album, Out Of Left Field, is an exhibition of clever wordplay and storytelling, paired with smooth, melodic production. You probably slept on this album, now's the time to check it out.
Rating: 8/10
23. Chuck Strangers - Consumers Park
Pro Era is an NYC boom-bap collective headed by Joey Bada$$ that has consistently been dropping dope projects over the last decade, and this year it was time for emcee/producer Chuck Strangers to drop his full-length solo debut, another gem in the Pro Era crown. Consumers Park offers a dose of that good old boom-bap Hip Hop, nothing but straight Golden Age beats and bars.
No weak tracks on this album, but a special mention goes out to "Style Wars", which has Chuck Strangers and Joey Bada$$ taking shots at today's mumble rappers. It's clear enough where Pro Era stands for: the preservation of real Hip Hop and with Consumers Park Chuck Strangers drops an important album to keep real Hip Hop alive.
Rating: 8/10
24. Blueprint - Two-Headed Monster
Blueprint is one of Hip Hop's underrated treasures. Prolific and consistent, Blueprint is an excellent emcee and an excellent producer who gave us a whole bunch of quality albums – as a solo artist and as part of Soul Position (with RJD2) and as a member of Greenhouse (originally formed as Greenhouse Effect by Blueprint, Inkwel, and Manifest) now consisting of Blueprint and Illogic.
With Two-Headed Monster Blueprint gives us a dose of soulful boom-bap of the highest quality. Produced entirely by Blueprint himself, and with guest appearances of other underground heroes like Atmosphere's Slug, Mr. Lif, Wordsworth, and Aceyalone, Two-Headed Monster is a gem of an album that can go up against most releases in 2018 and come out on top. The fact that we are surrounded by musical barbarians who choose to look for albums by the likes of Migos, Lil Yachty or 6ix9ine instead of an album like Two-Headed Monster is a sad sign of the times.
"Don't Look Back", "Two-Headed Monster, "All Shock No Value" with Aceyalone, "Health Is Wealth", which features Mr. Lif and Supastition, and especially "Night Writers", with its nostalgia-inducing scratched-in samples of classic Hip Hip cuts, are highlights – but really there are no weak tracks here.
Rating: 8/10
25 Apollo Brown & Joell Ortiz - Mona Lisa
Joell Ortiz is one of the finest lyricists of this era. Apollo Brown is one of the most consistent beatsmiths of the 2010s. These two heavy-hitters combining forces lead to a solid project from front to back – no filler on Mona Lisa, so no skips are necessary. Joell Ortiz's lyricism is great and Apollo Brown's beats are sharp and match the wordplay perfectly. Fellow Slaughterhouse member Royce Da 5'9″ drops by on "Timberlan'd Up" for the only feature on the album, but the rest of the album is confidently carried by Joell Ortiz himself. Mona Lisa is a dose of timeless Hip Hop by two of the game's finest.
Rating: 8/10
26. Apathy - The Widow's Son
The Widow's Sun is Apathy's sixth solo album. All six are really good, but The Widow's Sun arguably is his best yet, together with his debut Eastern Philosophy (2006), and Handshakes With Snakes (2016). The Widow's Son features guest appearances from Pharoahe Monch, M.O.P., Celph Titled, A.G., Locksmith, Ryu, and Diabolic, and the album has production work from Apathy himself as well as from DJ Premier, Pete Rock, Buckwild, Nottz, Stu Bangas, and Chumzilla. Dope beats, tight rhymes – typical Apathy quality.
Rating: 8/10
27. Elzhi & Khrysis are Jericho Jackson - Jericho Jackson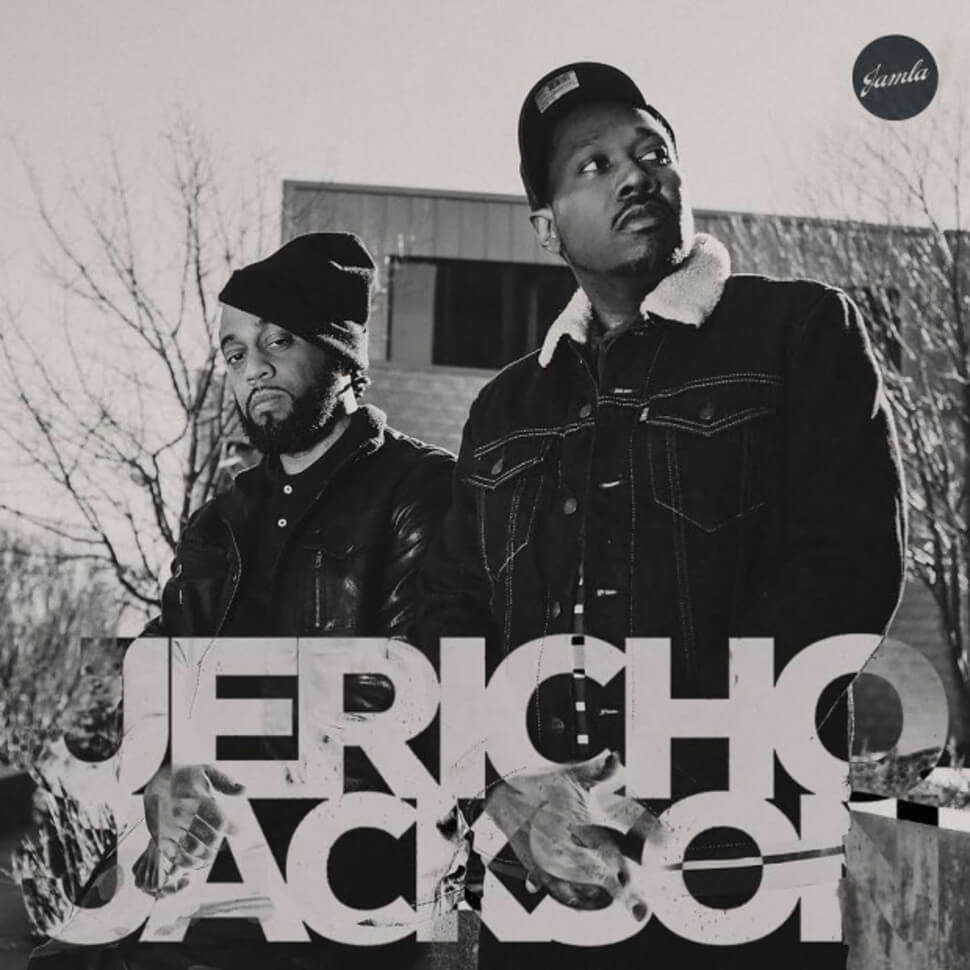 The combination of Khrysis and Elzhi proves to be a potent one. Khrysis had already worked with Elzhi on a Slum Village project and most notably on Elzhi brilliant mixtape Elmatic – his reworking of Nas' Illmatic. With this full-length, they prove their chemistry is outstanding. Khrysis had long since proved he is a top producer, and Elzhi is one of the most underrated emcees around. Their cooperation should pay dividends, and it does. Khrysis & Elzhi Are Jericho Jackson offers a dose of dope boom-bap Hip Hop, no fronts, no fillers.
Rating: 8/10
28. Dr. Octagon - Moosebumps: An Exploration Into Modern Day Horripilation
It's no secret that Kool Keith's prodigious output over the last 30 years has been hit-and-miss in terms of quality, but Moosebumps: An Exploration Into Modern Day Horripilation is up there with the best of his work.
What was missing on the second Dr. Octagon album – and one of the reasons Dr. Octagonecologyst is the classic that it is – is back here: the input of producer Dan The Automator and the cuts of DJ Q-Bert. On Dr. Octagonecologyst Dan The Automator brought out the best in him, and even if Kool Keith may sound a little less animated than he did 22 years ago on Dr. Octagon's first outing, the synergy between producer and emcee is tangible once again.
There is a lot to be enjoyed here, one of the highlights is the continuation of the "Bear Witness" series – a dope instrumental cut, which serves as a nice reminder of what turntablism is all about. Also fun is Del's guest appearance on "3030 meets The Doc", another artist whose best album – in 2000 with Kid Koala as Deltron 3030 – came into existing thanks to the magical work from Dan The Automator. And tracks like "Polka Dots", the thumping "Area 45" and "Operation Zero" are as good as it gets too.
Moosebumps is exactly what fans of the first album could have wanted: a reminder of the unique greatness of Dr. Octagonecologyst and a worthy successor to that classic at the same time.
Rating: 7.5/10
29. Lee Reed - Before & Aftermath
Lee Reed is a respected veteran of the Canadian indie music scene. For over 20 years and 8 albums, he's been stomping stages and studios, spewing his incendiary brand of fiery, anti-capitalist rant-hop. From his beginnings as the mouthpiece for legendary punk-hop band Warsawpack, through a solo career that continues to steamroll along today, Reed has remained committed to revolutionary struggle, crafting a musical legacy that voices anti-oppressive politics through Hip Hop, soundtracking and supporting the efforts of communities and organizers fighting on the frontline for social and environmental justice.
Before & Aftermath is Reed's first album on Sage Francis' Strange Famous label.  "This guy means what he says and there's no wavering when it comes to his mission statement of smashing the state and crashing the bank," says Francis. "It's mean. In the best way that 'mean' can be. Functionally mean. Political Hip Hop can often come across as a put-on, or as if the emcee is pandering to certain niche groups, but Lee Reed is the genuine article."
Rating: 7.5/10
30. Jedi Mind Tricks - The Bridge And The Abyss
After eight Jedi Mind Tricks albums, four (now six) Vinnie Paz solo albums, and a bunch of AOTP and other JMT-affiliated releases, by 2018 it was clear what to expect from Vinnie Paz and Stoupe. Banging beats and brutal bars is what was expected, and banging beats and brutal bars is what The Bridge And The Abyss offers. "Torture Chamber" (with CZARFACE), "Legacy Of The Prophet" (featuring Sean Price), "Hell's Henchman", "You Have One Devil But Five Angels" – plenty of classic JMT joints on this one.
Rating: 7.5/10
31. Denzel Curry - TA13OO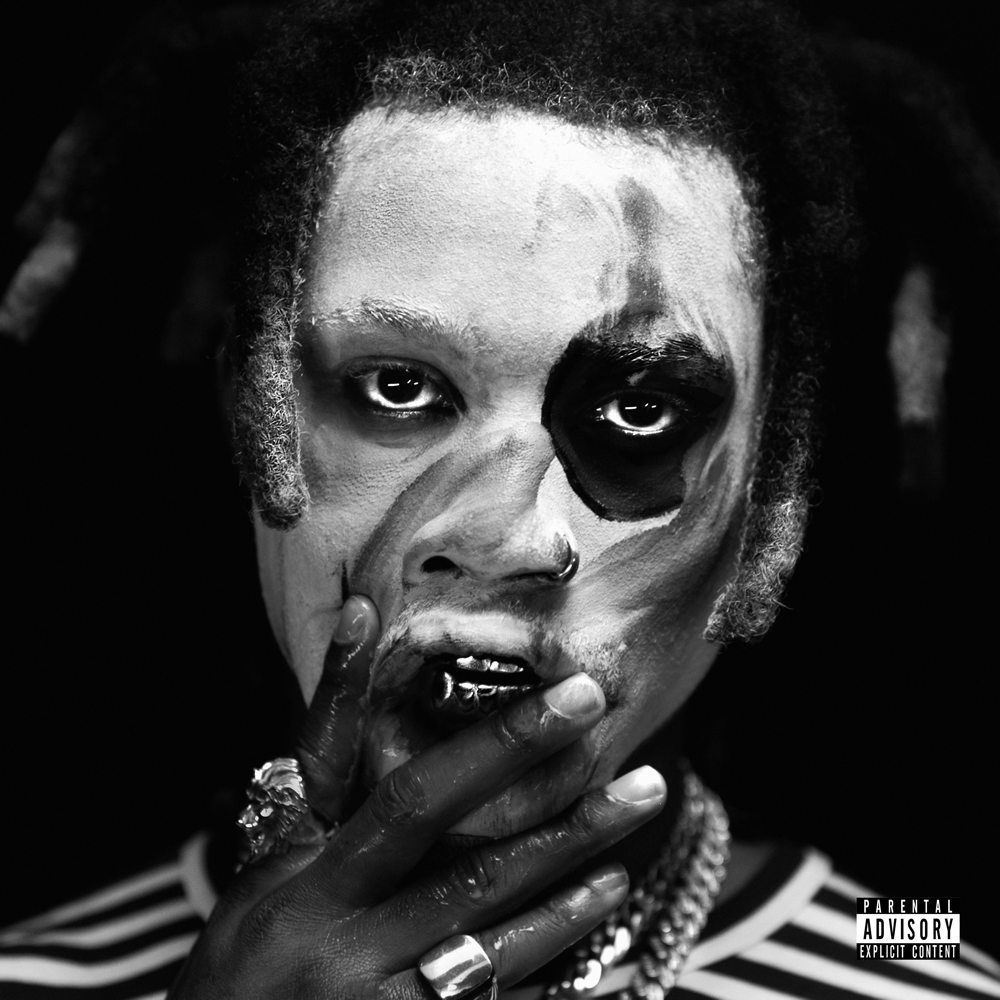 TA13OO is Denzel Curry's magnum opus and one of the few albums categorizable as trap we really like. This album is full of psychedelic bangers, with atmospheric production that is hard-hitting and unpredictable – providing the chaos needed to match Denzel Curry's energy and to harness his ruthless flows. It's questionable if the three-act concept about the album getting "darker" as the tracks progress really comes off, but it doesn't really matter – TA1300 is an a-typical trap masterpiece whichever way you look at it.
32. Showbiz - A-Room Therapy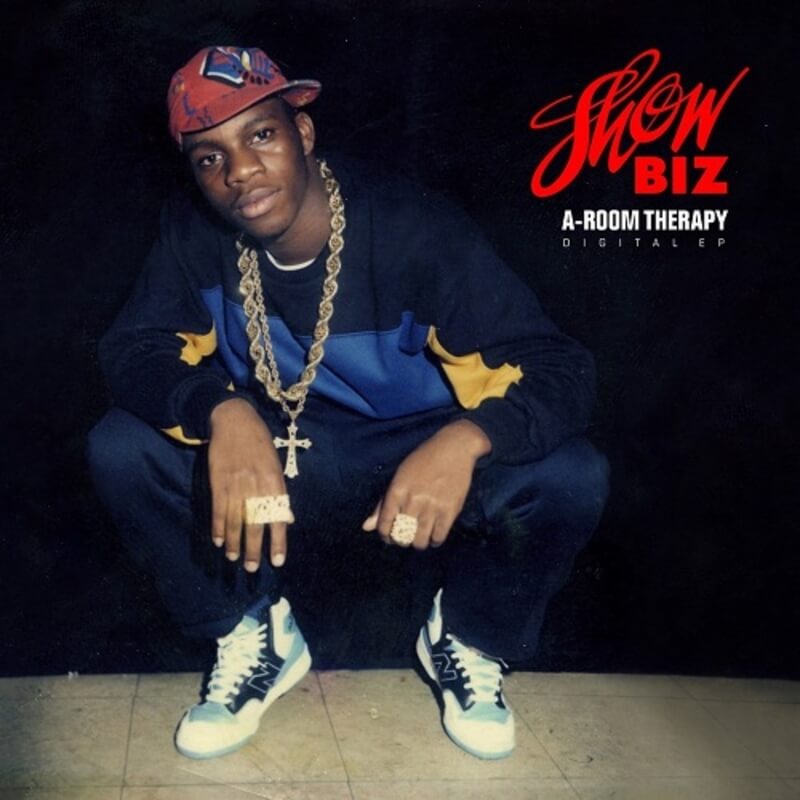 This is another great traditional Hip Hop album. Much like 2018 releases from fellow D.I.T.C. members – O.C.'s New Dawn and A.G.'s The Taste Of AMBrosia – A-Room Therapy brings it back to the essence: soulful and musical boom-bap beats crafted by Showbiz, along with great lyrics by O.C. and A.G., among others.
A-Room Therapy arrives over 25 years after Showbiz with A.G. released their classic debut album Runaway Slave. Between then and now lay 25 years of excellent Hip Hop Showbiz has been involved in, this last album just another entry in the excellent catalog of one of Hip Hop's most underrated producers. A lot of highlights on this album, like "Pull Out The Gage" and "The Science" – but a special mention goes out to the atmospheric "Bronx Day," featuring Tashane and Majestic Gage – which serves as a prime example of what Showbiz is capable of as a beatmaker.
Rating: 7.5/10
33. Westside Gunn – Supreme Blientele
Supreme Blientele is the second studio album by Griselda head-honcho Westside Gunn. Production was handled by Daringer, The Alchemist, Pete Rock, Harry Fraud, Sadhugold, Roc Marciano, Statik Selektah, 9th Wonder, and Hesh. The album includes guest appearances from fellow Griseldians Conway and Benny, as well as Anderson .Paak, Bro AA Rashid, Busta Rhymes, Crimeapple, Elzhi, Keisha Plum, Jadakiss, Roc Marciano.
There IS a lot to like on Supreme Blientele, the production is as raw and gritty as you could wish for on a Griselda project, dope from beginning to end. Westside Gunn himself remains to be an acquired taste though. His wordplay is interesting, but his voice sounds ridiculous for a grown man and his constant adlibs really are a major annoyance at this point. That said – the attitude, the beats, the lyrics: straight fire.
34. Philmore Greene - Chicago: A Third World City
Chicago: A Third World City by Chicago's veteran emcee Philmore Greene is another one of the most slept-on albums of 2018. The album was a few years in the making, and the time and effort that went into it's creation shows. Chicago: A Third World City is kind of a concept album, following two young people on their life's journey in Chicago; addressing issues like poverty, violence, political corruption, and failing school systems – all meaning to show that Chicago is no better than a third world country in a lot of regards. Philmore Greene has a great voice and flow, his lyrics are meaningful, the beats are dope – Chicago: A Third World City is a keeper.
Rating: 7.5/10
35. Mick Jenkins - Pieces Of A Man
Pieces Of A Man is Chicago emcee Mick Jenkins' sophomore album, and a step up from his interesting but flawed debut The Healing Component (2016). Pieces Of A Man prominently pays homage to legendary spoken-word performer and jazz-poet Gil Scott-Heron's 1971 debut studio album, Pieces Of A Man. The album surprises with its bold jazzy atmosphere, loungy vibes, throwback aesthetics, and strong songwriting. This album – along with the fantastic The Water[s] (2015) mixtape – is Mick Jenkins' best work to date and a great promise for more greatness in the future.
Rating: 7.5/10
36. Planet Asia - Mansa Musa
Fresno, CA's Planet Asia has been a much respected but at the same time massively underrated emcee for over two decades now. He rose to some prominence in the early 2000s for being one half of the now broken up duo Cali Agents (with Rasco). They dropped three albums together, from which especially the first one – How The West Was One, released in 2000 – has become something of an underground classic over time (even if it didn't sell much due to lack of promotion). Definitely an album to check out if you slept on it up til now.
Besides his three Cali Agents albums, since 1998 Planet Asia released or was involved in a truck full of EP's, mixtapes, collaboration, and compilation albums. He also released a bunch of EPs and solo albums – before dropping this full-length solo effort at the beginning of this year: Mansa Musa.
Mansa Musa is easily up there with the best of his work. Banging beats, powerful lyricism – this is true Hip Hop from one of the game's most consistent emcees, who once again sees a project that is head and shoulders above most other releases in the same year fly way under the radar.
Rating: 7.5/10
37. Vinnie Paz - The Pain Collector
Jedi Mind Tricks and Army Of The Pharaohs' frontman Vinnie Paz is nothing if not consistent. The Pain Collector is his fourth solo album, another one that runs for an hour, with nothing with hard-as-nails rhymes and beats. The Pain Collector offers nothing you haven't heard from Vinnie Paz before, but why fix it if it ain't broke?
Rating: 7.5/10
38. PRhyme - PRhyme 2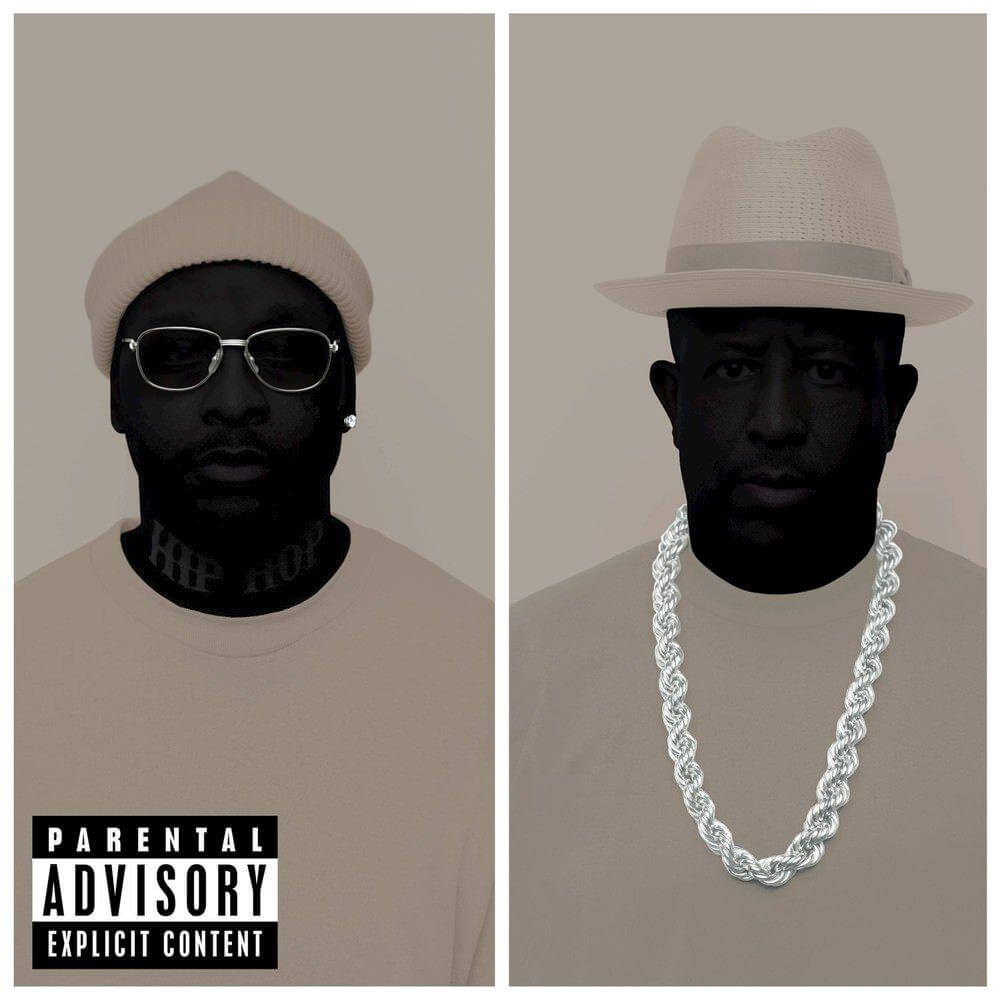 PRhyme 2 is the second release by DJ Premier and Royce da 5'9″, as PRhyme. The first PRhyme (2014) was short and sweet – this second outing deserves to be mentioned in one breath as together they constitute a great one-two punch of quality Hip Hop. PRhyme 2 proves that after 30 years of creating top-notch beats and scratches, Premier is still as good as he ever was. The album does peter out a little bit towards the end and Royce is not always in top form, but still: this is a fine Hip Hop album.
Rating: 7.5/10
39. Roc Marciano - RR2: The Bitter Dose
For our money, Roc Marciano's first two albums – Marcberg (2010) and Reloaded (2012) are still his best, Marci Beaucoup (2013) and Rosebudd's Revenge (2017) were fine too, there's no denying Roc Marci is THE one who, with those four albums, re-popularized the mafioso street/crime rhyme Hip Hop that was originated by the likes of Kool G Rap, Raekwon, Mobb Deep, and Nas in the mid-90s. Roc Marci gave the sub-genre his own twist by giving a new dusty, atmospheric vibe to the instrumentals and a hushed monotone type flow – a combined sound that would be adopted by Griselda and copied by a host of copycats.
2018 was Roc Marciano's year – at least in terms of quantity. He dropped a new full-length (a follow-up to Rosebudd's Revenge) with RR2: The Bitter Dose, a solid project with DJ Muggs – KAOS – and Behold A Dark Horse, a short second solo-album after RR2: The Bitter Dose. Of the three RR2: The Bitter Dose is the most complete – it has a 'normal' running time of 48 minutes (the other two are barely over EP length), and it's the most cohesive.
Behold A Dark Horse is too short to allow any missteps, and because it has some ill-attempted singing, it is relegated to the Honorable Mentions, KAOS has great Muggs instrumentals but not Roc Marci's strongest lyrical performances. RR2: The Bitter Dose is not Roc Marciano's best either, but it is more than a solid entry in his discography and put together with his other works in the 2010s it establishes him as one of the decade's MVPs.
Rating: 7.5/10
40. Kool G Rap & 38 Spesh - Son of G Rap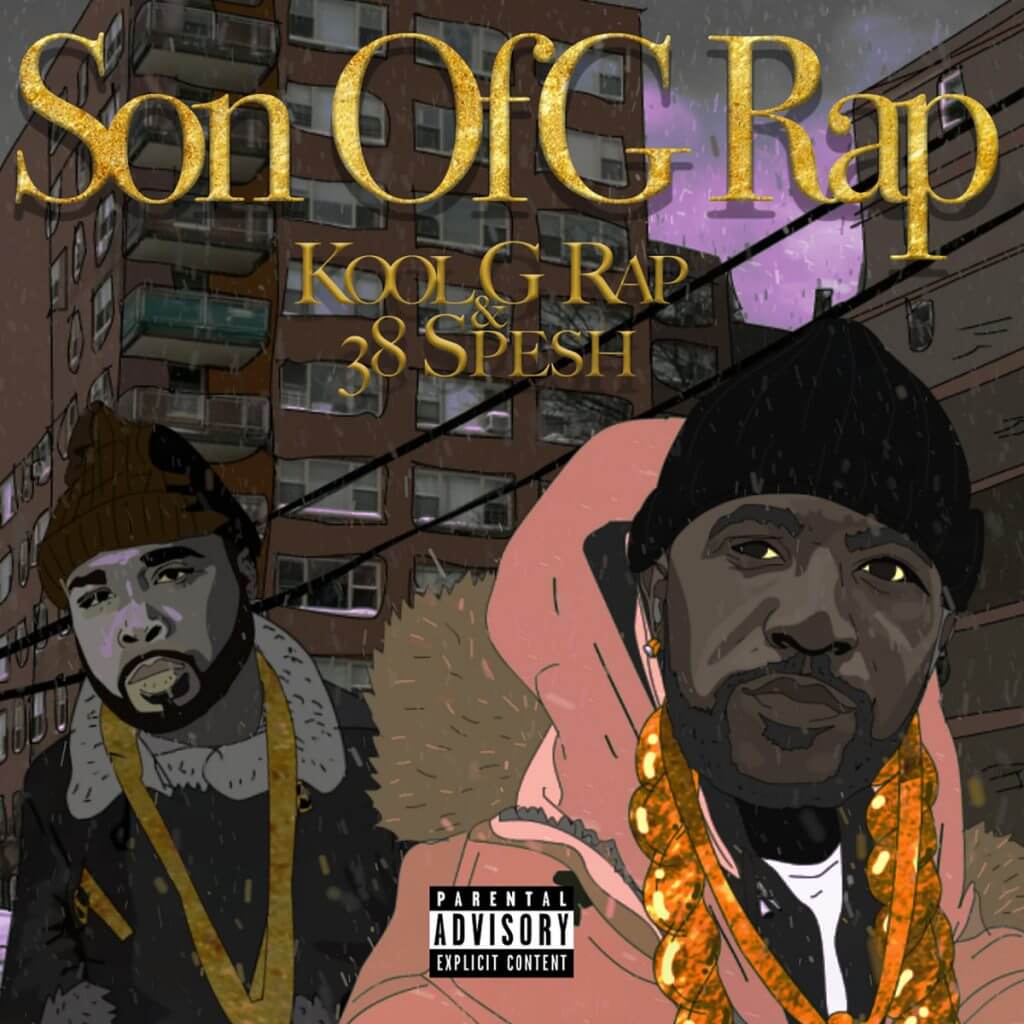 Son Of G Rap is a great collaboration between Kool G Rap, one of Hip Hop's greatest emcees ever, and 38 Spesh, a prolific emcee/producer representing the current generation of 'street' rappers. 38 Spesh and Kool G Rap first worked together in 2014 when they released the DJ Premier-produced cut entitled "The Meeting," which is also featured on this album and which is one of the album highlights, with excellent lyricism from both emcees and Premier's trademark sample-scratching sounds. Even if "The Meeting" is the centerpiece, Son Of G Rap has much more quality tracks to offer. In fact, the album is perfectly consistent, with a great NYC throwback vibe throughout.
Son Of G Rap features vocals from 38 Spesh on all 15 tracks and vocals from Kool G Rap on 9 tracks, and there are guest appearances from the likes of N.O.R.E., Cormega, AZ – and Meyhem Lauren and Freddie Gibbs on "Flow Gods", one of the other highlights, this one produced by another legendary producer: Pete Rock. If you are into that traditional, gritty NYC Hip Hop sound, this album is a must-have.
Rating: 7/10
Honorable Mentions
Atmosphere – Mi Vida Loca
Big Stacks – Never Favored
Jay Royale – The Ivory Stoop
Kesper & LEX – An Honorable Exchange
Ozay Moore – In the Wake Of O
Locksmith – Ali
Termanology – Bad Decisions
Ice Cube – Everythang's Corrupt
JPEGMAFIA – Veteran
J. Cole – KOD
J.I.D.- DiCaprio 2
Chris Orrick – Portraits
Little Vic – Loosies 2
Dabrye – Three / Three
Awar – Spoils Of War
The Regulars – Regular Rap
Psychedelic Ensemble – Live At The Clinic
Brockhampton – Iridescence
Roc Marciano – Behold A Dark Horse
DJ Muggs & Roc Marciano – Kaos
Nipsey Hussle – Victory Lap
Cypress Hill – Elephants On Acid
Rellik – First 48
AG – The Taste Of AMBrosia
Organik Poisons – A Chemical Monkeywrench
Jaysaun – Kill Ya Boss
Planet Asia – The Golden Buddha
Murs – A Strange Journey Into The Unimaginable
The Grouch – Unlock The Box
Jay Rock – Redemption
The Skull Eclipses – The Skull Eclipses
Black Sheep – Tortured Soul
Observe – Portrait Of A Savage
Dave East & Styles P – Beloved
Senica Da Misfit – Poetic Ruckus
Zilla Rocca – Future Former Rapper
Dillon & Batsauce – On Their Way
Milo – Budding Ornithologists Are Weary Of Tired Analogies
Vic Spencer & SonnyJim – Spencer For Higher
Soul Assassins – Dia Del Asesinato
Kooley High – Not Coming Down
Aztek The Barfly – Line King
Logic – YSIV
Black Milk – Fever
U-God – Venom
Ghostface Killah – The Lost Tapes
Eminem – Kamikaze
The Doppelgangaz – Aaaaggghh
Chuck D (Mistachuck) – Celebration Of Ignorance
Last Emperor – Jungle Jim Season 1
Pete Flux & Parental – Infinite Growth
Kyo Itachi – Rest In Power
Solomon Childs & Tone Spliff – The Prophet And the King
Del The Funky Homosapien & Amp Live – Gate 13
Binary Star – Lighty/Ears Apart
MC Paul Barman – (​(​(​echo chamber​)​)​)
Reason – There You Have It
Bun B – Return Of The Trill
Shahmen – California Is Cold
Bishop Nehru – Elevators Acts I & II
Styles P – G-Host
Tech N9ne – Planet
K-Rino – Mightier Than The Sword
Busdriver – Electricity Is On Our Side
Lord Lhus – Lord Lhus
Statik Selektah & Termanology – Still 1982
Kirk Knight – IIWII
PAC Div – 1st Baptist
Alphabetik – Alphahermetiks
Kemp – Stars & Stripes
Community Action – Community Action
Dezmatic – Twenty Months
VVS Verbal – Rebirth Of The Slickest
Ty Nitty (Infamous Mobb) – Tattoos & Smoke
Big Twins – Grimey Life
Kev Brown – Homework
Boom Box Bros – Sophomore Class
D.V. Alias Khryst – Music
Horror City – 90s Hood Classics
Daniel Son & Futurewave – Pressure Cooker
Andy Cooper – The Layered Effect
Seez Mics – Live Long Enough To Learn
Biotic – The Biromaniac
1st Blood – Creativity Crisis
Gaz Hazard – Welcome To Gullywood
Jygantix – Dangerous Goods And Services
Brothers Of The Stone – Return To The Stone Island