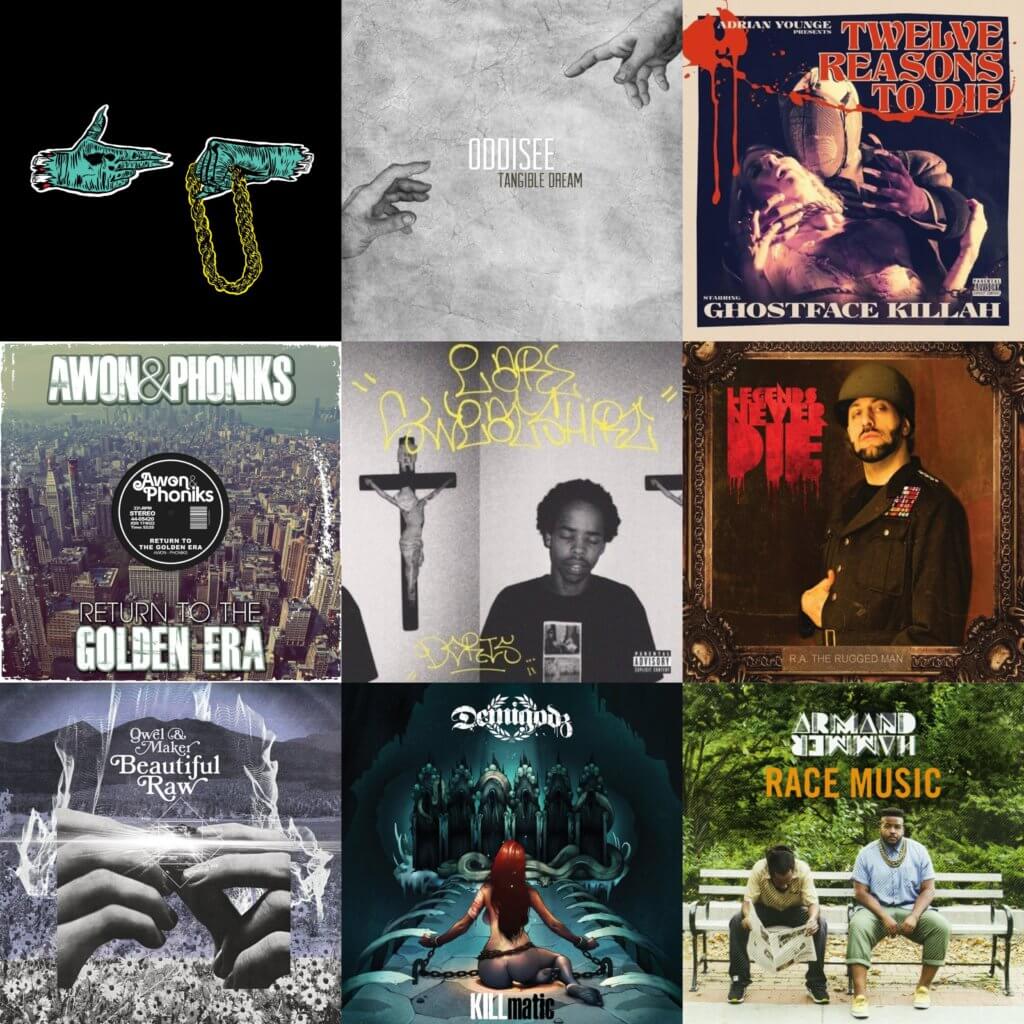 Another good year for Hip Hop. While 2012 remained the best of the decade up till that point, 2013 also had a lot of quality Hip Hop to offer. Killer Mike had 2012's best album with R.A.P. Music, and his continued collaboration with El-P – now as Run The Jewels – resulted in 2013's best album. The usual mainstream darlings (Eminem, Jay-Z, Drake, Kanye West, J. Cole) had the best-selling albums of the year, but as always best-selling does not necessarily mean best. For this list, we have ranked OUR 40 favorite albums released in 2013 (not included are EP's, mixtapes, or instrumental albums). What do YOU think?
Also read: Top 150 Hip Hop Albums Of The 2010s
1. Run The Jewels – Run The Jewels
El-P and Killer Mike exhibit a great deal of synergy and potential across this first release as Run The Jewels. Coming after their successful collaboration on Killer Mike's R.A.P. Music, forming a duo was nothing but a logical step. Although not even their strongest outing, Run The Jewels still is one of the better projects of the decade, laying the groundwork for even better things to come. Like RTJ2 and RTJ3, this project is aging very well, and with three straight near-perfect albums under their belts, there can be little discussion about the fact Run The Jewels is one of the greatest (if not THE greatest) duos in recent Hip Hop history.
Rating: 9.5/10
2. Oddisee - Tangible Dream
Washington DC's Oddisee really is something else. He is an incredible producer AND a great lyricist. He is responsible for two near-flawless albums as one-third of the Diamond District trio, and he has released a string of great solo-projects. Tangible Dream is his best solo-effort of this decade, along with The Good Fight (2015). This album is full of great tracks. "Tomorrow Today", "Back Of My Mind", "Killin' Time", "Be There" "Tangible Dream" – just a few of the stand-out tracks on this awesome project. Tangible Dream offers smooth and intelligent Hip Hop of the highest quality – this album should be a part of any serious Hip Hop collection.
Rating: 9/10
3. Ghostface Killah & Adrian Younge – Twelve Reasons To Die
Twelve Reasons To Die is a concept album with the following central theme/narrative: the album serves as the score to a fictive vintage Italian horror film. The album's story is set in 1960s Italy featuring an alter ego character of Ghostface Killah, Tony Starks. He is an enforcer for the DeLuca crime family, who is murdered by his former employers after striking out on his own and falling in love with the kingpin's daughter. His remains are melted in vinyl and pressed into a dozen LPs that, when played, resurrect him as the Ghostface Killah, a force for revenge incarnate.
Sounds crazy right? But it works – producer Adrain Younge goes all out here, integrating a wall of different soundscapes as the musical backdrop, merging iconic spaghetti Western film music from the likes of Ennio Morricone with haunting opera singing and 70's soul & blaxploitation vibes featuring thick bass lines and organs. Thanks to the narrative thread, the album flows with great cohesion. Cuts like "I Declare War", "The Catastrophe" and "Beware of the Stare" are exemplary of the dopeness of this album, Appearances from the likes of Cappadonna, Masta Killa, Inspectah Deck, and U-God on tracks like "Blood On The Cobblestones", "Revenge Is Sweet", "Murder Spree", and "The Center Of Attraction" help make this album one of 2013's best.
Twelve Reasons To Die is different and weird, but interesting and ultimately satisfying, up there with Ghostface Killah's best work, on par with Fishscale (2006) and in his catalog third only after Ironman (1996) and Supreme Clientele (2000).
Rating: 9/10
4. Awon & Phoniks - Return To The Golden Era
Awon & Phoniks' Return To The Golden Era is pure gold. Dope beats, scratches, lyricism, storytelling – all you could want in a mature Hip Hop album is present here. Portland, Maine producer Phoniks hooking up with Brooklyn-born Virginia-resident Awon has brought the world a bunch of great Hip Hop – their collaborative debut album Return To The Golden Era arguably is the epitome of their chemistry. This album will satisfy the cravings of all those who dig smooth, jazzy and confident Hip Hop music. No skippable tracks on here, but a special mention goes out to "Forever Ill", which features Awon's wife Tiff The Gift – one of the best and most slept-on female emcees of this decade. Return To The Golden Era: grade-A Hip Hop for adults.
Rating 9/10
5. Earl Sweatshirt – Doris
Doris is the excellent debut album from one of the biggest talents out of the Odd Future camp. Doris is part confessional, part coming of age, and it reaffirmed Earl's prodigious talent after disappearing from the scene for a while (a forced stay in a Samoan boarding school for troubled youths) after the release of debut mixtape, Earl in 2010. Doris showcases Earl's talent as a lyricist, with his complex rhyme schemes and his poetic flow. Doris is an impressive debut and the perfect stepping stone to Earl's even more cathartic sophomore album I Don't Like Shit, I Don't Go Outside (2015), his best project to date.
Rating: 8.5/10
6. R.A. The Rugged Man – Legends Never Die
R.A. The Rugged Man is an exceptional emcee – better than your favorite rapper. Few, if any emcees can go bar-for-bar with R.A. The Rugged Man. His technical skill, his incredible flow, his breath control, and his bar-building skills are second to none. Due to all kinds of label woes and a strong-minded personality with an unwillingness to compromise, he only released two albums in the more than two decades he's been active in the game – but on those two albums, and on numerous guest appearances on other people's songs (where he usually bodies everybody else involved), R.A. has consistently shown an unbeatable lyrical ability.
Legends Never Die is R.A.'s second album, displaying his superior flow and wordplay, with lyrics that are clever, humorous, braggadocious, self-depreciative, personal, and provocative – this guy really is something else. The beats on this album are dope too, Legends Never Die is one of the most entertaining albums of 2013.
Rating: 8.5/10
7. Qwel & Maker - Beautiful Raw
You may know Chicago emcee Qwel as part of the Typical Cats crew, who had three pretty good albums with Typical Cats (2001), Civil Service (2004), and 3 (2012). In addition to his work as a solo artist, Qwel has been releasing projects ever since 2004 with producer Maker. Beautiful Raw is their fourth collaborative album and their best. Maker's instrumentals serve as the perfect backdrop for Qwel's rhymes – which were some of the best recorded in 2013. Qwel is an excellent rapper, one of the best most of you probably have never listened to. For those who are up to speed with Qwel's work will know it to be true, for those who have slept on Qwel up to now are in for a treat – before you go check out his back-catalog, begin with this album, enjoy Maker's beats and really listen to Qwel's lyrics to appreciate his skill and intricate wordplay.
Rating: 8.5/10
8. Demigodz – KILLmatic
KILLmatic is a 2013 album from supergroup Demigodz. Demigodz is a Hip Hop collective whose line-up has changed several times over the years – as of 2012, the group consists of Apathy, Celph Titled, Ryu, Esoteric, Motive, & Blacastan. With production from Apathy (who also serves as executive producer for the album), DJ Premier, Teddy Roxpin, Chumzilla, Snowgoons, Skammadix, Will C, and Marco Polo, and guest appearances from renowned rhyme spitters as R.A. The Rugged Man, Planetary, and Termanology KILLmatic is an hour of HEAT. 100% pure uncut Hip Hop: hard rhymes, booming beats, dope scratches, and nostalgia-inducing samples – just listen to "Dead In The Middle", which uses the epic Big Pun verse 'dead in the middle of Little Italy little did we know that we riddled some middlemen who didn't do diddly' as the hook. KILLmatic: non-stop blood pumping beats and lyrics from beginning to end.
Rating: 8.5/10
9. Armand Hammer - Race Music
Race Music is one of the three excellent albums released by Armand Hammer this decade. It requires multiple listens to unpack all subtleties and to begin to see through the intricacies of the project, as is always the case with releases from billy woods and ELUCID, be it solo or as Armand Hammer. Race Music is another signature dense experience, filled with the duo's vivid and disjointed imagery. The soundscapes are crafted to fit the lyrics – heavy, slow beats laced with off-kilter electronics and synths. Probably not for the uninitiated, but for those who are into this particular brand of Hip Hop, this is pure gold.
Rating 8.5/10
10. Yugen Blakrok – Return Of The Astro​-​Goth
Yugen Blakrok is an emcee from South Africa and her debut album Return Of The Astro​-​Goth is one of the most underrated albums on this list. Hypnotic instrumentals and empowering content, complemented by Yugen Blakrok's powerful voice and silk-smooth flow – Return Of The Astro​-​Goth is a totally immersive experience, an atmospheric masterpiece to get well and truly lost in.
Rating 8.5/10
11. Killah Priest – The Psychic World Of Walter Reed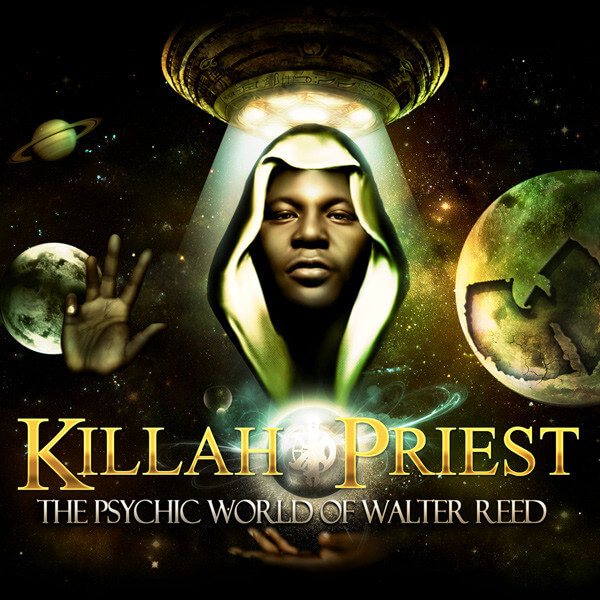 41 tracks, 2 hours & 17 minutes of music – The Psychic World Of Walter Reed is a monster of an album. Despite its length, Killah Priest's tenth album is one of his best. In typical Killah Priest fashion, The Psychic World Of Walter Reed is laced with cryptic observations, cosmic imagery, and religious references, all of it mixed up with street wisdom – his content can be heavy-going at times, making his music something for a niche audience. But there's plenty to enjoy even if you are not inclined to dissect all of Killah Priest's relentlessly dense lyrical content – his resonating baritone is a joy to listen to, and the beats on this album are dope. It says a lot that the instrumentals crafted by elite beat crafters like RZA, 4th Disciple, and Ayatollah don't even stand out – the beats from producers like Jordan River Banks, Ciph Barker, and Kalisto are just as good: for a 41-track album, The Psychic World Of Walter Reed is incredibly cohesive and consistent.
With The Psychic World Of Walter Reed, Killah Priest solidified his status as one of the most consistent artists out of the extended Wu-Tang family, second only maybe to Ghostface Killah (who not coincidentally had the best feature on this album). The Psychic World of Walter Reed may not be an easy or straightforward listen, but it's an intriguing one – one that deserves attention. Killah Priest is to be applauded for his vision and artistic audacity, few (if any) artists are able to do behemoth projects like this one, and coming out on top, Killah Priest succeeded admirably.
Rating: 8.5/10
12. Danny Brown - Old
Old is Danny Brown's third studio album, and it's another intriguing presentation – a great lead-up to what would turn out to be Danny Brown's masterpiece: Athrocity Exhibtion (2016). But Old is more than just a stepping stone, it proves once again Danny Brown is one the most unique personalities in 2010s Hip Hop. Old is an album with very different sides, it's like it is two albums in one. The first half one of the 19 tracks shows us an introspective and more serious Danny Brown who touches upon all kinds of his craziness and personal turmoil, the second half is not much less crazy in subject matter but is a little more lighthearted, consisting more of club bangers. Both sides work – Old manages to stay cohesive despite the diversity presented, and overall it's a good showcase of the different sides and the crazy, messy life of Danny Brown. Old will not be for everyone, but all those who allow themselves to be captured by Danny Brown's wild personality, unique lyrical style, and left-field production choices will consider Old a treasure.
Rating: 8.5/10
13. Ugly Heroes – Ugly Heroes
Ugly Heroes is a trio consisting of MCs Verbal Kent and Red Pill, along with producer Apollo Brown, and Ugly Heroes is their self-titled collaborative debut album. As always Apollo Brown's sound is straight from the nineties, polished bass-heavy beats, complimented by atmospheric strings and piano chords. This is blue-collar Hip Hop, Ugly Heroes focuses on the struggles of Verbal Kent and Red Pil, who present themselves as working-class MCs from Chicago and Detroit, describing the struggles of the working-class life. Filled with serious subject matter and unflinching lyrics, backed up by deep and slow head-bobbing beats – this is another gem by Apollo Brown, an excellent album that deserves a lot more attention than it got.
Rating 8.5/10
14. Ka – The Night's Gambit
On the heels of the greatness that was Grief Pedigree (2012), KA's The Night's Gambit proves to be another creative step ahead for the Brownsville, NYC native. KA shows and proves he is an extremely gifted emcee, with next-level poetical lyrics, clever metaphors, and subtle wordplay – with the album's narrative centered around chess. Musically more stripped down and minimalistic than Chief Pedigree was, The Night's Gambit is an atmospheric delight that may not be for everybody, but that will be appreciated by Hip Hop connoisseurs.
Rating 8.5/10
15. J-Zone - Peter Pan Syndrome
Peter Pan Syndrome, J-Zone's sixth solo album and first in nine years. In his 9-year hiatus, J-Zone did a bunch of other stuff – writing a book and learning who to drum the two of the most relevant for this musical comeback. Peter Pan Syndrome is clever, funny, and insightful with J-Zone's jaded view on life and the expectations coming with growing up / growing into middle age and what it means for his position in society and in the rap industry.
Oh sh**! Real life snuck up on me
I'm a new eye-glass prescription from being 40
Spent my twenties rocking shows Melbourne to Copenhagen
While my peers stood single file for assimilation
And it all just stopped…
Now here I am 36 still living like I'm 22 and loving it
The real world is knocking at the door
In my thirties treat it like a Jehovah Witness and don't answer
(Man f**k that sh**)
Rap career dead, can't hide, time to get a job
No experience at all in a 9-to-5, employers talking 'bout
What I been up to since I was 22?
Making rap records, n****s, trying to stay alive!
Now an artist pushing 40, living check to check
But each year my peers relate to me less and less
And then the world keeps spinning, ain't nobody trying to wait for me
Hold up a call from an employment agency…
J-Zone comes with a collection of unique instrumentals (with lots of live drumming and quirky beats, loops, and breaks) to support his humorous and thought-provoking rhymes – this is grown man rap at its finest, and while not intended as a tie-in, a perfect companion to piece to his must-read Root For The Villain: Rap, Bull$hit, and a Celebration of Failure (2011) book.
Rating: 8.5/10
16. A$AP Rocky - LONG.LIVE.A$AP
A$AP Rocky did not disappoint with his long-awaited and highly anticipated official debut album. Rocky may not be the best emcee ever, but it doesn't matter – he possesses the personality to compensate possible shortcomings on the mic and the production that supports his rhymes is mostly excellent throughout the whole album. A whole bunch of guests (Kendrick Lamar, Schoolboy Q, and more) help out to add variety, especially the posse cut "1Train" is a highlight. Long. Live.A$AP is one of those 'new-age' rap albums that old heads can enjoy too.
Rating: 8/10
17. Black Milk – No Poison No Paradise
The concept-driven No Poison No Paradise is Black Milk's fifth and best album. No Poison No Paradise is centered around a young man's survival on the streets of Detroit, the narrative making this Black Milk's most emotionally charged and deepest album to date. Black Milk expertly meshes synthesizer production with dusty soul/jazz/rock samples, with a bit of a darker and rougher edge to the beats than on some of his earlier projects.  No Poison No Paradise is a great album from an underrated producer and rapper.
Rating: 8/10
18. Natti – Still Motion
Still Motion is the first solo album Natti, best-known for being a part of the unsung CunninLynguists. CunninLynguists is one of the most underappreciated crews in Hip Hop, with a couple of sleeper classics on their name – especially A Piece Of Strange (2006) and Oneirology (2011) are masterpieces. In 2010, CunninLynguists producer dropped his own solo-album Death Is Silent, which is among this decades best. In 2014 it was Natti's turn to try his hand at a solo project.
Guest appearances on Still Motion include Deacon the Villain, Freddie Gibbs, Sha Stimuli, and Substantial, among others, and the album is produced mostly by CunninLynguist buddies Deacon the Villain and Kno. This means this is a project which has that CunninLynguist mark of quality all over it. While not quite as brilliant the other CunninLynguist projects mentioned, Still Motion is a top-quality project anyway. Supersmooth Hip Hop, sonically true to Natti's Southern roots and with lyrics worth listening to. You just can't go wrong with a CunninLynguist release.
Rating: 8/10
19. Boog Brown – The Late Bloom
Boog Brown is a Detroit native who has made her mark in the Atlanta underground Hip Hop scene. She hasn't adopted that typical Southern Hip Hop sound though – Boog Brown brings soulful boom-bap fused with jazzy vibes on The Late Bloom. It's a shame really that so much trashy pop-rap out of Atlanta dominated the mainstream in 2013 while a gem like The Late Bloom hardly got any attention at all. Never too late to get into it though.
Rating: 8/10
20. billy woods - Dour Candy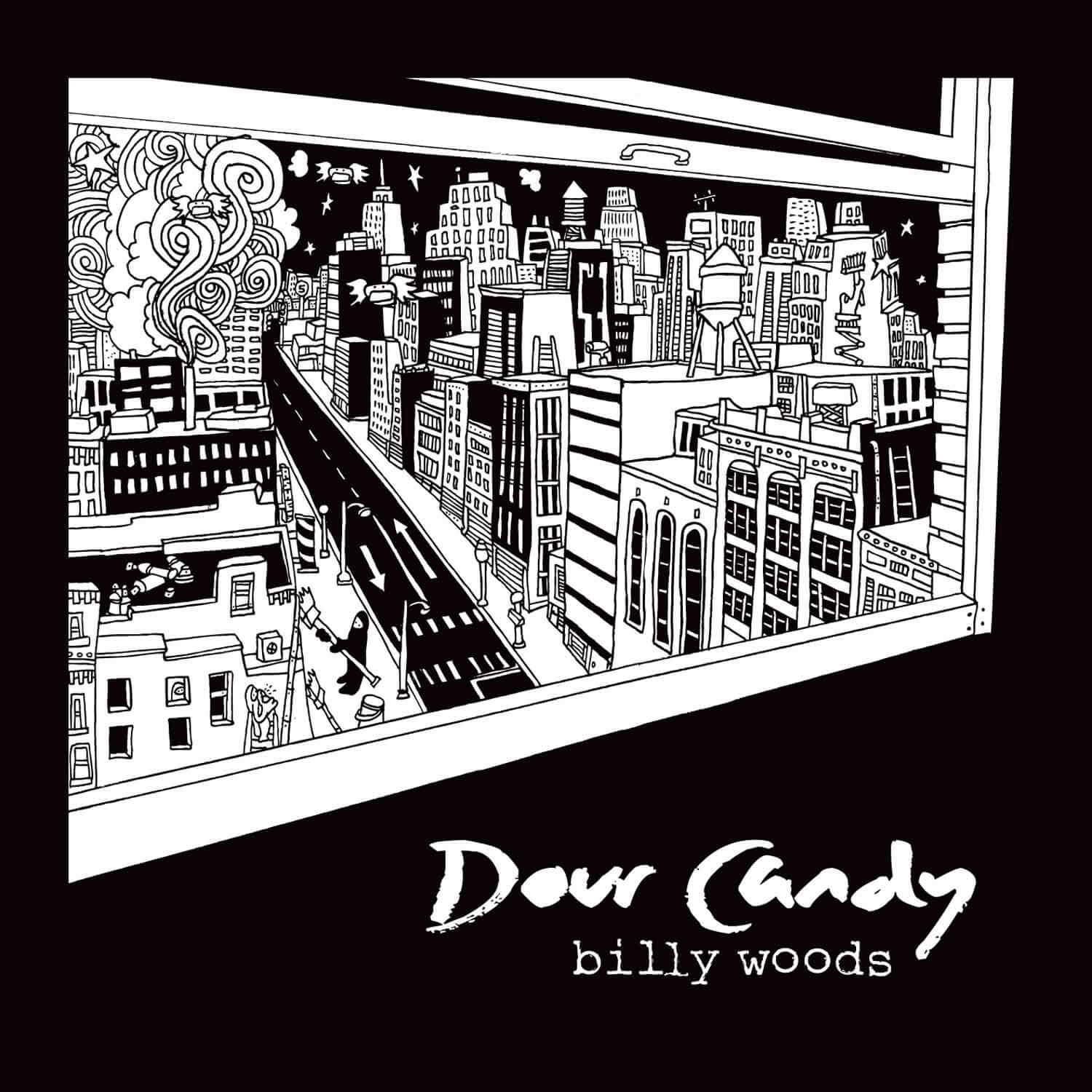 Not as heavy and impactful as billy woods' previous album History Will Absolve Me (2012), Dour Candy is still better than most other Hip Hop released in the first half of the decade. In comparison to billy woods' other releases in the 2010s, Dour Candy falls a bit short – mainly because the smooth instrumentals are just there, less effective in enhancing billy woods' complex imagery compared to the outstanding soundscapes on History Will Absolve Me, Known Unknows (2017) and Hiding Places (2019). Make no mistake: Blockhead's production is more than solid though, and as always Dour Candy first and foremost is all about billy woods' perspective and personality, but the sum of the parts here is not as big as on some of billy woods' other releases this decade. Dour Candy is solid billy woods though, and even a mediocre billy woods release is better than most rappers' best.
Rating: 8/10
21. Clear Soul Forces - Gold PP7s
Clear Soul Forces is a four-man crew from Detroit, consisting of E-Fav, L.A.Z., Noveliss en producer/emcee Ilajide. Gold PP7s is their best album to date – 100% fun Detroit style underground Hip Hop, with vibes reminiscent of crews like ATCQ, De La Soul, Jurassic 5, The Pharcyde, and Slum Village. Just a crew of real emcees trading verses over solid boom-bap beats.
Rating: 8/10
22. Czarface - Czarface
Czarface is one of the most consistent acts of the 2010s, and they are unperturbed in dropping vintage-sounding East Coast Hip Hop. 7L's production is dope as f and the chemistry between Esoteric and Inspectah Deck is great. Czarface is a solid debut and a must for boom-bap traditionalists.
Rating 8/10
23. Cubbiebear - Force Back To Sleep
The late Cubbiebear was a Baltimore based rapper/producer/engineer who actually knew what he's doing with all three. His music is a battleground of explosive beats flanked by fearless lyrics on the racial, sexual, spiritual, and financial hypocrisy littering indie rap's landscape. It's hard to categorize Force Back To Sleep (noise rap?), it's probably different than most Hip Hop you've listened to this decade. Force Back To Sleep is an acquired taste without a doubt – but people who are into acts like Run The Jewels, Doomtree, billy woods, or even Death Grips, will most likely like this Cubbiebear album too.
Rating 8/10
24. Deltron 3030 – Event 2
OK, so this not on the level of the Deltron 3030 (2000), but how could it be? Deltron 3030 is one of the best Hip Hop albums of the 2000s, of all time even. Topping or even equaling that monumental piece of Hip Hop simply is an impossibility. This belated sequel – it was released 13 years after Deltron 3030 dropped – is very good though, just don't compare it to its predecessor. Dan The Automator returns with some creative beats, DJ Kid Koala is on point with dope scratches and Del effortlessly carries the album with his bad*ss lyrics. Not a classic this one, but a perfectly enjoyable piece of Hip Hop nonetheless.
Rating: 7.5/10
25. Lewis Parker – The Puzzle: Episode Two: The Glass Ceiling
Rating: 7.5/10
26. Shad – Flying Colours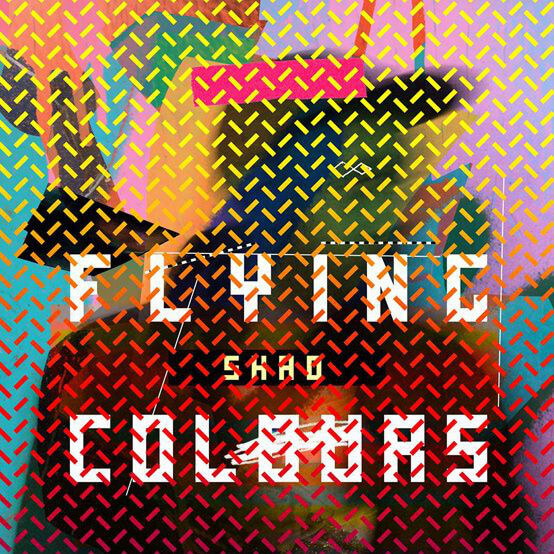 Rating: 7.5/10
27. DJ Format & Phill Most Chill – The Foremost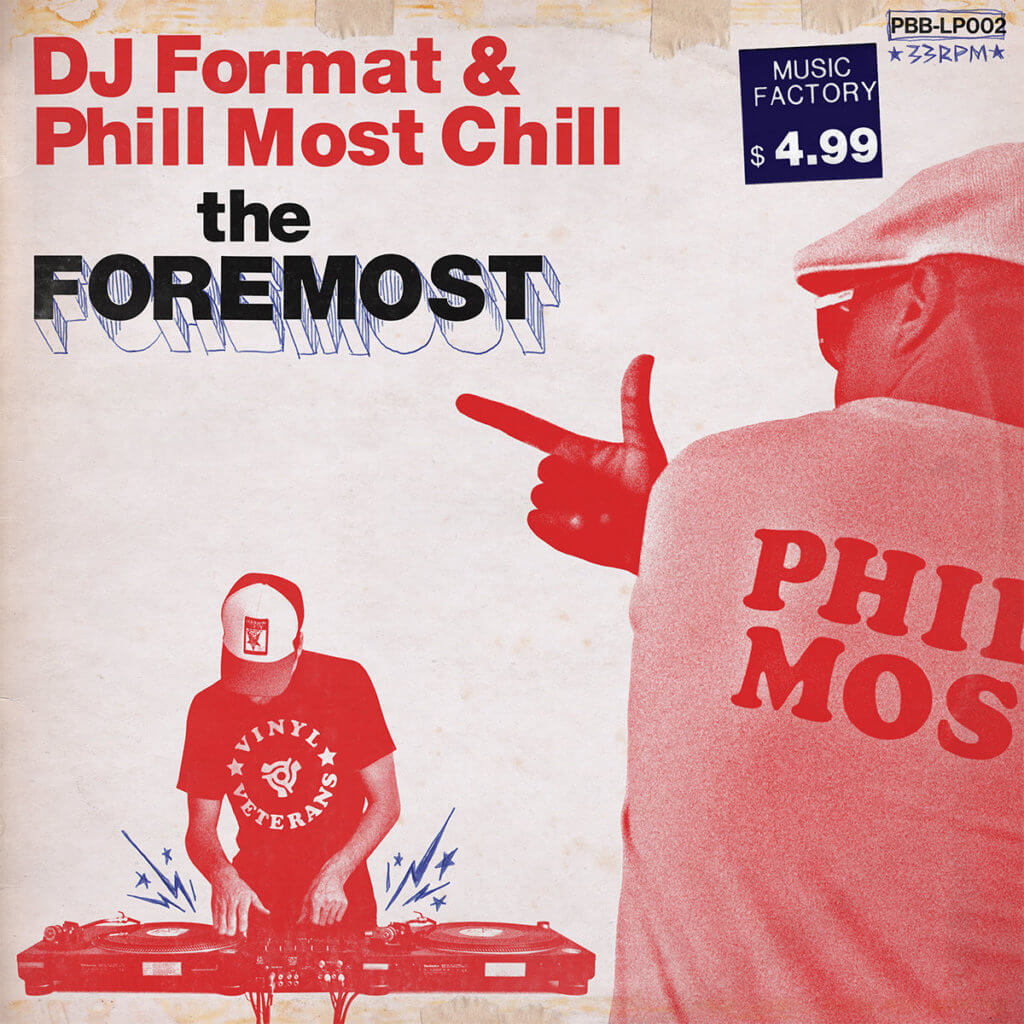 Rating: 7.5/10
28. L'Orange & Stik Figa – The City Under The City
Rating: 7.5/10
29. Prodigy & The Alchemist – Albert Einstein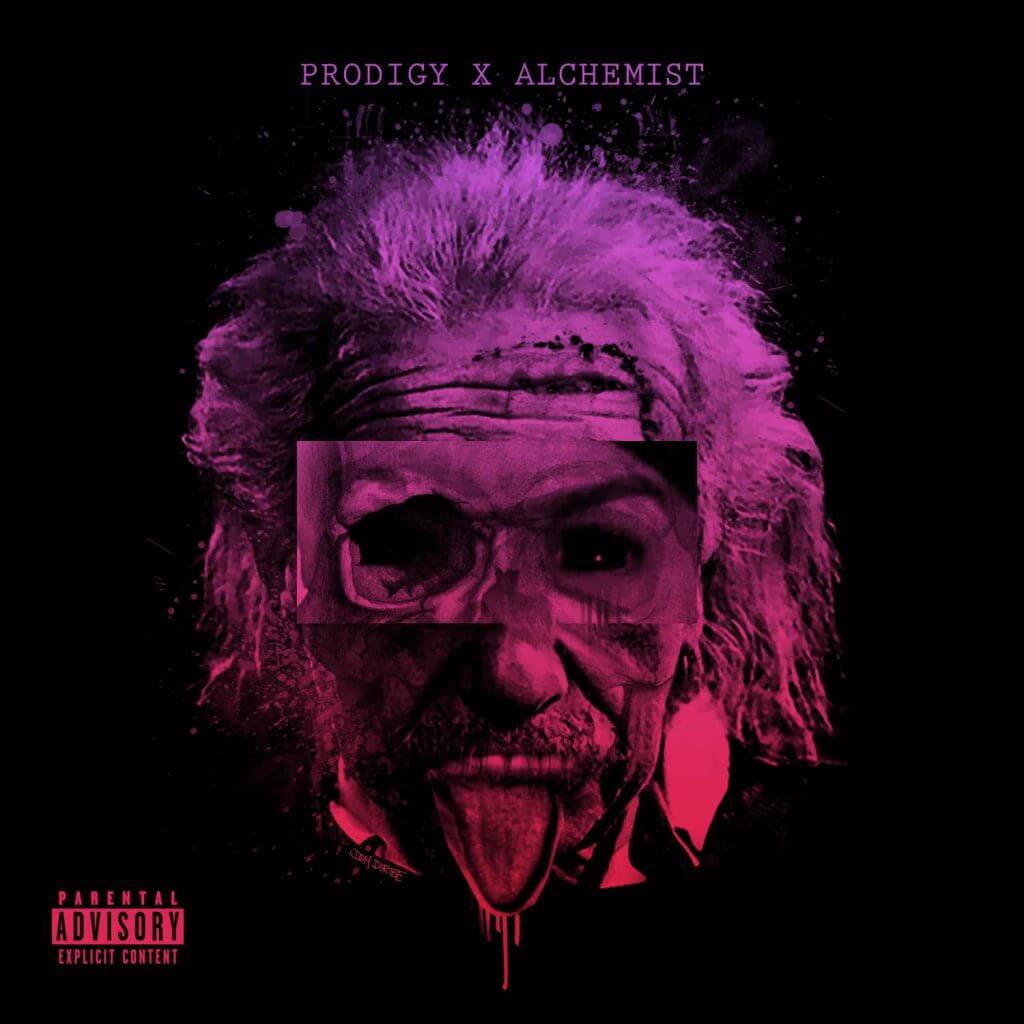 Rating: 7.5/10
30. Roc Marciano – Marci Beaucoup
Rating: 7.5/10
31. Blame One & J57 – Walk In The Sun
Rating: 7.5/10
32. Epidemic – Somethin' For Tha Listeners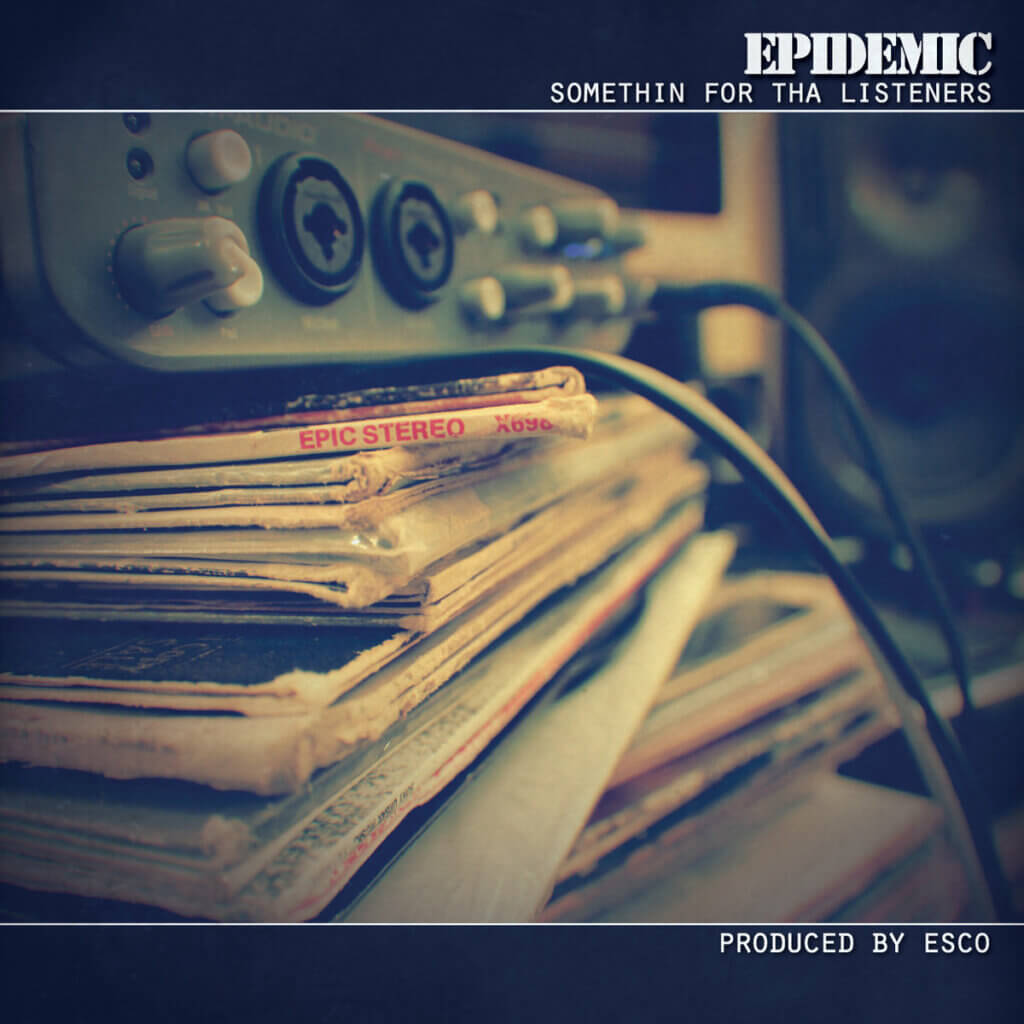 Epidemic's Somethin' For Tha Listeners brings to light yet another dimension of the duo's creative abilities. With soundscapes profoundly reminiscent of one of the 1990s, the two emcees move away from their traditionally abstract and complex concepts, into more concrete, down-to-earth, and real-world themes. Keeping their trademark multi-syllabic, rapid-fire style of rap, this time around they chose jazz-flavored beats with fairly slower tempos to ensure that their messages were clearly understood.
All tracks on Somethin' For Tha Listeners were mindfully crafted by a virtually unknown yet highly talented west coast beatsmith who goes by the name of Esco. Bringing to the table an authentic golden era sound, as well as adding a touch of west coast flavor, he provides a perfect musical backdrop for Epidemic to drop some of their slickest, most heartfelt, and witty rhymes to date.
Rating: 7/10
33. Tech N9ne - Something Else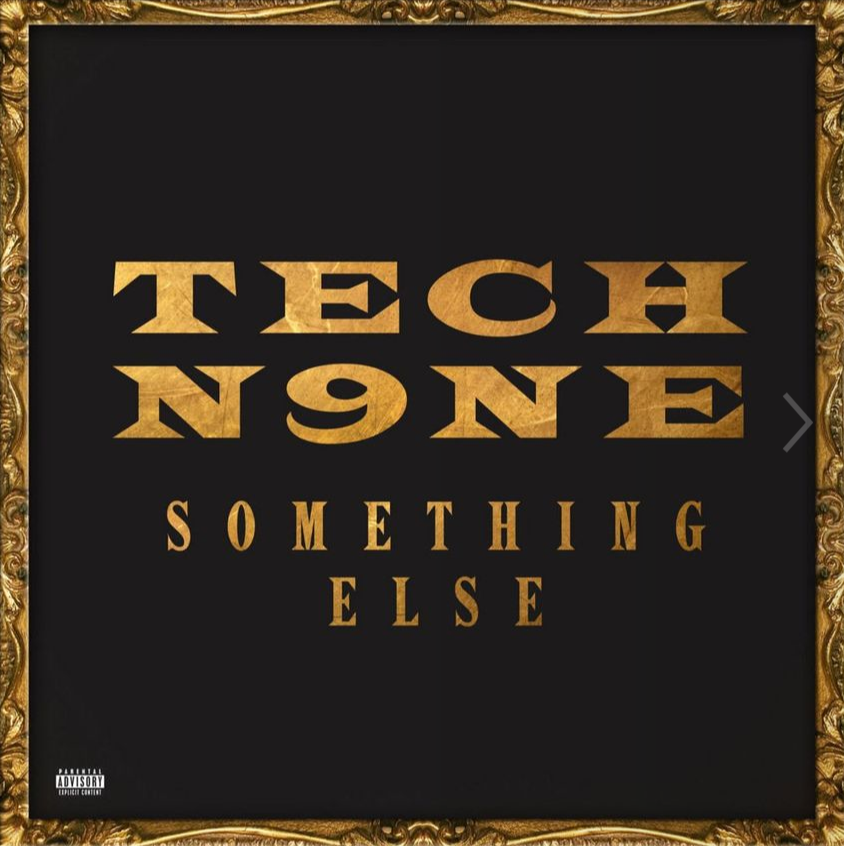 Something Else is Tech N9ne's thirteenth studio album, a 65-minute presentation broken up into three portions – Earth, Water & Fire. The album features guest appearances from Big K.R.I.T., CeeLo Green, The Game, Kendrick Lamar, Wiz Khalifa, Krizz Kaliko of course, and The Doors (!), among others.  Apparently, opinions are divided on this one even among Tech N9ne fans, we say it is one of Tech N9ne's five best albums though – fifth after the other four Tech N9ne albums on this list. Tech N9ne noobs should turn to Anghellic (2001), Everready (The Religion) (2006), K.O.D. (2009) and All 6's And 7's (2011) first – but Something Else is an essential Tech N9ne release too.
Rating: 7/10
34. Greenhouse – Bend But Don't Break
Greenhouse, fka Greenhouse Effect, started out with members Blueprint, Inkwell, and Manifest but the second group-makeup of Blueprint and Illogic is just as good, maybe better. With a starker sound and tone than the former trio, Blueprint and Illogic created one of most slept-on Hip Hop albums of 2013. Bend But Don't Break offers intelligent lyrics, and dope beats from beginning to end. Blueprint and Illogic have great synergy, with distinctly different but complementary rapping styles. "E.F.F.E.C.T", "The Web" and "That's What's Up" are stand-outs, but this is a quality album all-around.
Rating: 7/10
35. Curly Castro – FIDEL
Rating: 7/10
36. Boldy James – My 1st Chemistry Set
Rating: 7/10
37. Hieroglyphics – The Kitchen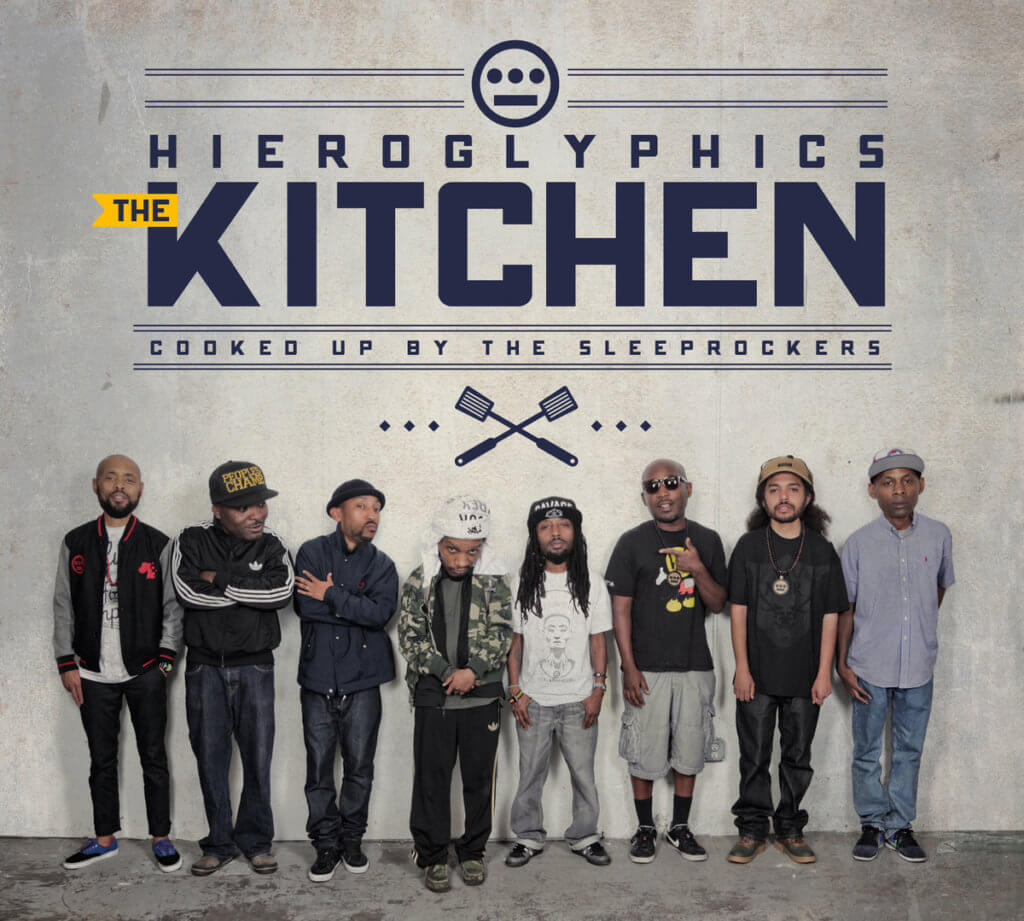 Rating: 7/10
38. Freddie Gibbs – ESGN
Rating: 7/10
39. Talib Kweli - Gravitas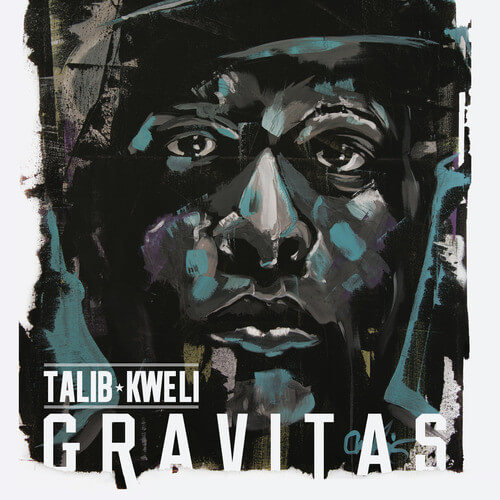 Talib Kweli's best album since Eardrum (2007).
Rating: 7/10
40. Eminem – Marshall Mathers LP 2
Marshall Mathers LP 2 is Eminem's best album of the 2010s, but nowhere near his career-best. Labeling it as sort of a sequel to his absolute magnum opus Marshall Mathers LP feels wrong – it not nearly as good (or as impactful) as that classic. Marshall Mathers LP 2 is overlong, most of the beats are kind of bland, and the hooks are corny as f – a recurring Eminem problem.  That said: this is not a bad album. There is plenty of entertainment value and lyrically Eminem is hard to beat. And of course: this album contains "Rap God" – one of Em's best songs and by itself worth the price of admission.
Rating: 7/10
Honorable Mentions
Kanye West – Yeezus
Pusha T – My Name Is My Name
Jay Z – Magna Carta…Holy Grail
J Cole – Born Sinner
Quelle Chris – Ghost At The Finish Line
Tyler, The Creator – Wolf
M.I.A. – Matangi
Styles P – Float
YC The Cynic – GNK
Prolyphic & Buddy Peace – Working Man
Talib Kweli – Prisoner Of Conscious
Yancey Boys – Sunset Blvd
Kool Keith & Big Sche Eastwood – Magnetic Pimp Force Field
Papoose – The Nacirema Dream
Snowgoons – Black Snow 2
Ces Cru – Constant Energy Struggles
Solrac Tracks & DJ Push Play – Golden Era
Illogic & Blockhead – Capture The Sun
Uptown XO – Colour De Grey
Pruven – Designed Growth Destiny
Paranom & Purpose – Life Outside The Frame
D-Strong – The Saga Continues
Dopamine – Reckonize Real
Alterbeats – Class Struggle
Aztech & Reel Drama – Boom Bap Breakfast
Sparrow The Movement – Physics
Swave Sevah – Son Of A One Armed Man
Manifesto – The Secret Strain
MidaZ the BEAST – AU: Another Universe
Ill Bill – The Grimy Awards
The Procussions – The Procussions
Phillie – Welcome To The Detroit Zoo
U-God – The Keynote Speaker
Mathematics – The Prelude To The Answer
uMaNg – The Revisited
Spectac & Shakim – For The People
Jon Connor – Unconscious State
Hannibal Stax & Marco Polo – Seize The Day
Psych Ward – More Slime
Awol One – Self Induced
Prop Dylan – The Cardinal Sin
Nutso & Dj Low Cut – In The Cut
Leaders Of The Lost – Burial Of Kings
Ruste Juxx – Ready To Juxx
Kid Tsunami – The Chase
Rez The Silverback – The Walking Sacrifice
Man Of Booom – Back To The Booom
Viro The Virus – Future Trauma
Esoteric & Stu Bangas – Machete Mode
Statik Selektah – Extended Play
7 G.E.M.S. – Golden Era Music Sciences
Chase – From There To Hear
Ohmega Watts – Pieces Of A Dream
Wise Intelligent – El Negro Guerrero
Bun B – Trill OG: The Epilogue
Daz & WC – West Coast Gangsta Sh*t
Latyrx – The Second Album
Oh No – Disrupted Ads
Moruf – Shades Of Moo
Blaq Poet – Blaq Death
No Bird Sing – Definition Sickness
Goondox – Welcome To The Goondox
Havoc – 13
Dpplgngz – Hark
Slaine – The Boston Project
Nametag & Nameless – For Namesake
Ras Kass – Barmageddon
Blu – York
DJ Dister – Roll Wit Dis
Soulslicers – Slice Of Life
Polarity & LEX – Hennessy & 76th
Tanya Morgan – Rubber Souls
Sadistik – Flowers For My Father
Jonwayne – Rap Album One
Fredro Starr – Made In The Streets
Trek Life – Hometown Foreigner
Gensu Dean & Planet – Asia Abrasions
Live Percenters – The Corners Involved
¡Mayday! – Believers
Tash & Black Silver – Blood, Sweat & Beers
Crooked I – Apex Predator
Durag Dynasty – 360 Waves
LMNO – After The Fact
Slum Village – Evolution
First Light – Fallacy Fantasy
Kid Tsu – The Chase
Castle – Gasface
Marco Polo – PA2: The Director's Cut
Edo. G – Intelligence & Ignorance
Junclassic – BLVD Backdrop
Wrekonize – The War Within
Cult Favorite – For Madmen Only
The Godfathers – Once Upon A Crime
Ransom & Statik Selektah – The Proposal
Tony Touch – Piece Maker 3 (Return Of The 50 MC's)
Moe Pope & Rain – Let The Right Ones In
Brotha Lynch Hung – Mannibalector
Unknown Mizery & Arkeologists – Busking In Bombay
Hopsin – Knock Madness
Angel Haze – Dirty Gold
Dumbfoundead – Old Boy Jon
KON Sci – And Beyond
Dice Raw – Jimmy's Back
Classified – Classified
Prozak – We All Fall Down
Dirt Platoon & Kyo Itachi – War Face
Cappadonna – Eyrth, Wynd & Fyre
Cage – Kill The Architect
Quasimoto – Yessir Whatever
LL Cool J – Authentic
Joe Budden – No Love Lost
Factor – Woke Up Alone
Terrace Martin – 3ChordFold
Aceyalone – Leanin' On Slick
Dudley Perkins – Dr. Stokley
Krizz Kaliko – Son Of Sam
E40 – The Block Brochure: Welcome to the Soil 4
E40 – The Block Brochure: Welcome to the Soil 5
E40 – The Block Brochure: Welcome to the Soil 6
Mac Miller – Watching Movies With The Sound Off
Childish Gambino – Because The Internet
Chance The Rapper – Acid Rap
Juicy J – Stay Trippy
Wale – The Gifted
Kid Cudi – Indicud