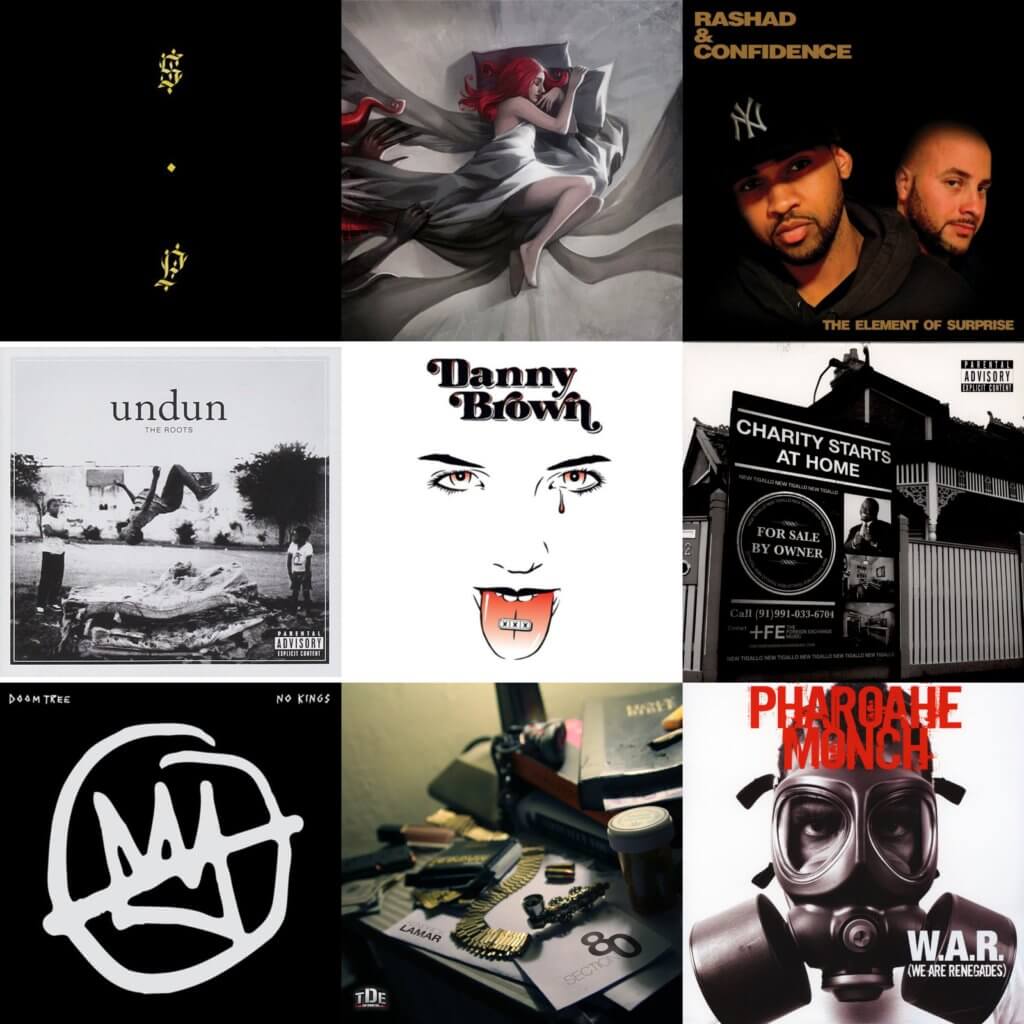 2011 was an excellent year for Hip Hop, and if you were able to ignore the mainstream, there was plenty of diversity and quality in terms of albums released. Pop rappers like Drake, Lil Wayne, and Wiz Kalifa all had multi-platinum sellers, as did Jay-Z and Kanye West with their Watch The Throne collaboration. Best-selling doesn't necessarily mean best though, as you will see below. For this list, we have ranked what we think are the top 40 Hip Hop albums of 2011, plus a large selection of Honorable Mentions (not included are EP's, mixtapes, compilations, or instrumental albums). What do YOU think?
Also read: Top 150 Hip Hop Albums Of The 2010s
1. Shabazz Palaces - Black Up
Black Up is the debut studio album by Shabazz Palaces, the duo consisting of Palaceer Lazaro (formerly Butterfly of Digable Planets) and multi-instrumentalist Tendai "Baba" Maraire. This album is pretty much amazing, unlike anything you have ever heard before. Experimental Hip Hop, Progressive Hip Hop, Abstract Hip Hop – call it what you want, just know no label can do this project justice. And it doesn't need a label either, other than 'classic'. At ten songs, Black Up is a tight presentation, but not a second is wasted. Throughout the 10 songs, deep beats highlighted by electronic flourishes complement the idiosyncratic flows and intricate lyrics filled with abstract metaphors and intelligent observations – there's a lot to unpack here.
Even though Shabazz Palaces' follow up efforts were interesting enough – especially Lese Majesty (2014) is pretty good – they have never reached Black Up's level of outstanding excellence again, and it is hard to see how they could. This album is something special, unique like It Takes A Nation Of Millions To Hold Us Back is unique, or like Madvillainy is.
To really do justice to this musical treasure you need to listen to it on a quality system or with really good headphones or earbuds – otherwise, you might miss the deepness of the bass and other sonic intricacies. Black Up certainly isn't for everyone, but for those open for a challenging listen or just for something different from 13-in-a-dozen rap, this album really is pure gold. Black Up is one of the most (if not THE most) creative, innovative, and captivating Hip Hop albums of the decade.
Rating: 9.5/10
2. CunninLynguists – Oneirology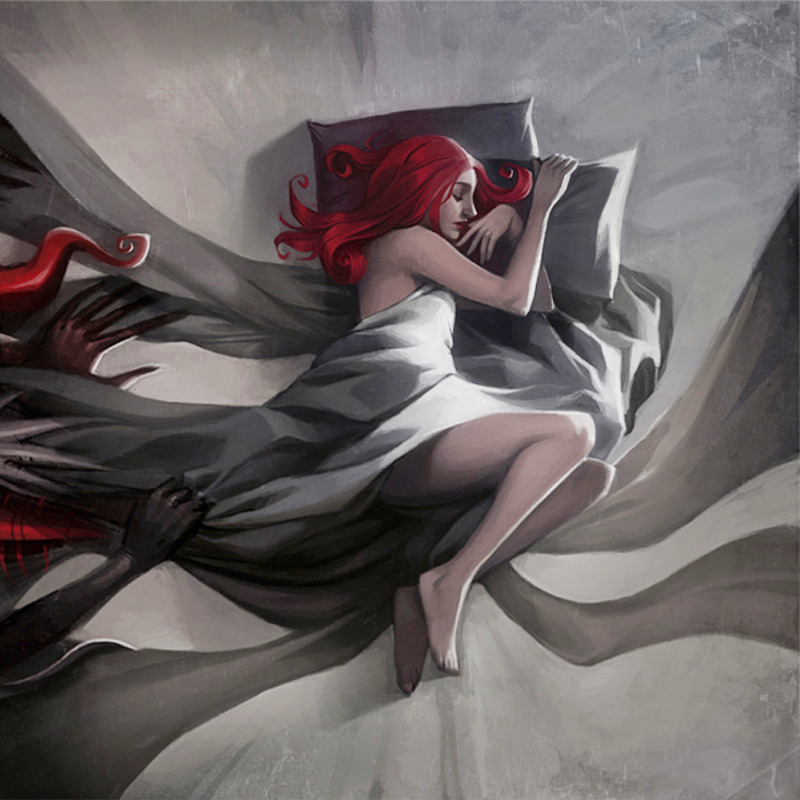 Before dropping Oneirology in 2011, Deacon The Villain, Natti & Kno had already established their names with four straight dope albums: Will Rap for Food (2001), SouthernUnderground (2003), A Piece of Strange (2006) and Dirty Acres (2007).
Oneirology is the study of dreams – listen carefully to tracks like "Darkness (Dream On)" and "Shattered Dreams" and you'll understand where the album's title is coming from. The lyrics and flows on Oneirology are dope as hell and the soundscapes are even better – once again it's Kno's production that's stealing the show. Oneirology is fantastic in every way – an exceptional follow-up to Kno's Death is Silent and another jewel in the CunninLynguists crown.
Rating: 9/10
3. Rashad & Confidence – The Element Of Surprise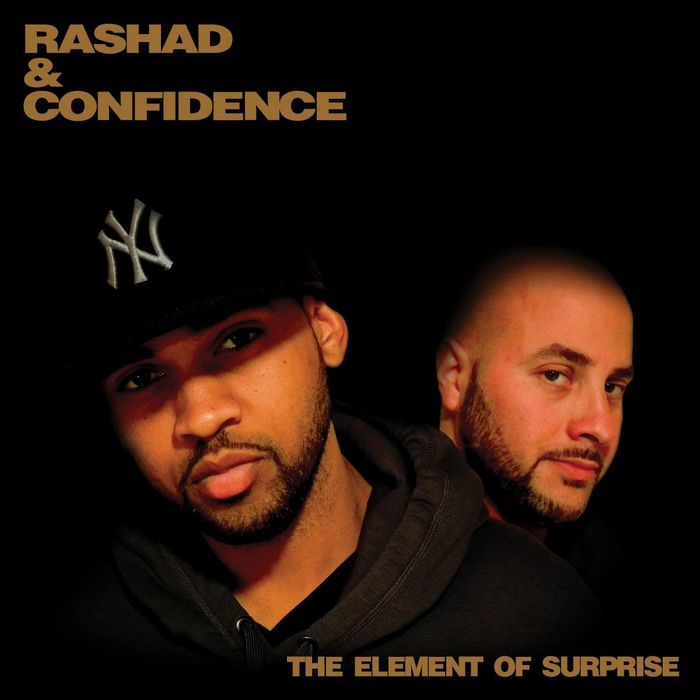 Too quickly people label albums as 'classic' these days, but this album deserves it – everything about Rashad & Confidence's The Element Of Surprise feels CLASSIC. The golden age-esque album cover, clearly inspired by Lord Finesse's debut album Funky Technician (1990), serves as a perfect primer for what you can expect. This album is boom bap Hip Hop at is very best. In the era of ringtone bubblegum rap, Rashad & Confidence stayed true to Hip Hop's roots and bring the heat. The Element Of Surprise is produced to perfection with that early 90's feeling – echoing the best work of legends like DJ Premier and Pete Rock – and Rashad's great rhyming skills and storytelling matches Confidence's top-notch production.
As you may know, here at HHGA we hate it that mainstream rap gets labeled as Hip Hop. Artists like Drake, Migos, Travis Scott, Lil This-or-that and their like have very little to do with Hip Hop if you ask us. They do pop-rap or something and have found a very lucrative niche in the music biz – their sh** gets promoted by the media companies with the power and the kids eat it up. But Hip Hop it is NOT. The Element Of Surprise IS Hip Hop. Golden Age Hip Hop fans who turned away from Hip Hop around the turn of the millennium because all the mainstream offered up was watered-down dumbed-down rap music, should check out albums like The Element Of Surprise and have their faith in and enthusiasm about Hip Hop restored.
We said The Element Of Surprise is a true classic and we will stick to that claim, even though there is one aspect that doesn't fit classic status: recognition and commercial success. It's a crying shame that a beautiful album like this has never reached a large audience. Wack albums released in the same year from Lil Wayne (Tha Carter IV) and Drake (Take Care) went multiplatinum, while The Element Of Surprise – superior in every aspect but sales – sold next to nothing. If you like albums like Gang Starr's Hard To Earn and Pete Rock & CL Smooth's Mecca And The Soul Brother from the early 1990s or Little Brother's The Minstrel Show and Ohmega Watts' The Find from the early 2000s, you will also love The Element Of Surprise – one of the best albums of 2011, and even of the entire decade.
Rating: 9/10
4. The Roots - Undun
Undun is a dark and poetic masterpiece, different but intriguing. Short but (bitter)sweet, it chronicles the life and death of Redford Stephens, a fictional character who makes some bad choices in his life and ends up paying the ultimate price for it, and it tells this story in reverse – it begins with his death and works it's way back to the beginning of the story, which is the end of the album.
Few acts in Hip Hop can boast the same longevity and number of superior albums as The Roots can, and Undun certainly is up there with their best efforts – and that's saying something.
Rating: 9/10
5. Danny Brown - X X X
Danny Brown's second studio album X X X is another intriguing album from one of Detroit's most fascinating artists of the past decade, reminiscent of someone like ODB with his out of this world personality, his energy, and his off-the-wall craziness level. X X X is experimental and dark, but funny and lighthearted at the same time, with Danny Brown's unique sound and some of the craziest but also some of the funniest lines ever.
Drugs and the role it plays in Danny Brown's life is the main theme of the album. During the first half of the album, Danny Brown is on an incredible high talking about the most outlandish things, on the second half the album transitions into a less intense and more serious tone, telling more serious stories about Danny Brown's life experiences where drugs and violence take over his world. X X X is a great album that solidifies Danny Brown's status as one of the Hip Hop game's most exciting newcomers this decade.
Rating: 9/10
6. Phonte - Charity Starts At Home
As one-third of Little Brother (along with Rapper Big Pooh and 9th Wonder), Phonte was responsible for two of the best albums of the 2000s – The Listening (2003), and The Minstrel Show (2005). In 2004 he dropped Connected, one the 2000s sleeper classics as half of Foreign Exchange. After these three near-flawless albums in the 2000s, in 2011 he released Charity Starts At Home, his long-awaited solo debut. Charity Starts At Home has none of that fake hustler rap about money, guns, and b*tches we heard too much from the face-tatted circus clowns this past decade, but if offers grown man Hip Hop at its finest – smooth instrumentals and intelligent lyrics by one of the finest emcees in the game.
Rating: 8.5/10
7. Doomtree – No Kings
Always pushing genre boundaries, Doomtree is known for incorporating a wide range of musical influences into their work with lyrical complexity and deep wordplay – both on their group albums and their solo efforts. No Kings arguably is Doomtree's most impressive effort – showcasing what 10 years of experience in the game can lead to. Their solo-efforts prove what the Doomtree members can do in their own distinctly different styles. Their group-efforts proof they can blend their different styles into a perfect mix.
It's not a given that the very different lyrical styles of artists like P.O.S, Dessa, Cecil Otter, Sims, and Mike Mictlan can be turned into a cohesive whole – in fact, it could easily turn into a disaster. What has always worked for Doomtree though – and what is perfected on No Kings – is that the crew admiringly succeeds in being complementary. "Team The Best Team" is just one of the tracks on this album that exemplify their strength as a unit. Other highlights are cuts like "Own Yours", "Punch Out", "Bolt Cutter", "The Grand Experiment" and the bombastic "Bangarang".
It helps that the instrumentals provided by Lazerbeak and Paper Tiger are so layered and musical, the beats and sounds really add to the dense but clever verbiage and the collective fiery energy the Doomtree vocalists bring to the table. No Kings is a triumph. If you somehow missed out on Doomtree up to now, start here and you will be stocking up their collective and individual catalogs in no time.
Rating: 8.5/10
8. Kendrick Lamar - Section.80
Section.80 is the official debut album from Kendrick Lamar, released after he already made a name for himself with a string of mixtapes. At 16 songs and an hour of playing time, this is a project with substance. Although it would take another year before Kendrick would really blow up with good Kid M.A.A.D. City, Section.80 is a really strong album in its own right. Sonically more straightforwardly Hip Hop than his more eclectic later albums, on Section.80 Kendrick's talent as an intelligent lyricist is already on full display. The production style on Section.80 nicely complements Lamar's laid-back flow and his contemplative storytelling, and together with Kendrick's rhymes, the musical backdrops ensure an entertaining (if at times depressing) listen all the way through.
Section.80 may have a couple of weaker songs (like "Blow My High"), but it also contains a bunch of classics such as "Keisha's Song", "Ronald Regan Era", "Poe Man's Dreams (His Vice", and "Hol Up". This is Kendrick Lamar's third-best album of the decade, after TPAB and GKMC.
Rating: 8.5/10
9. Pharoahe Monch – W.A.R. (We Are Renegades)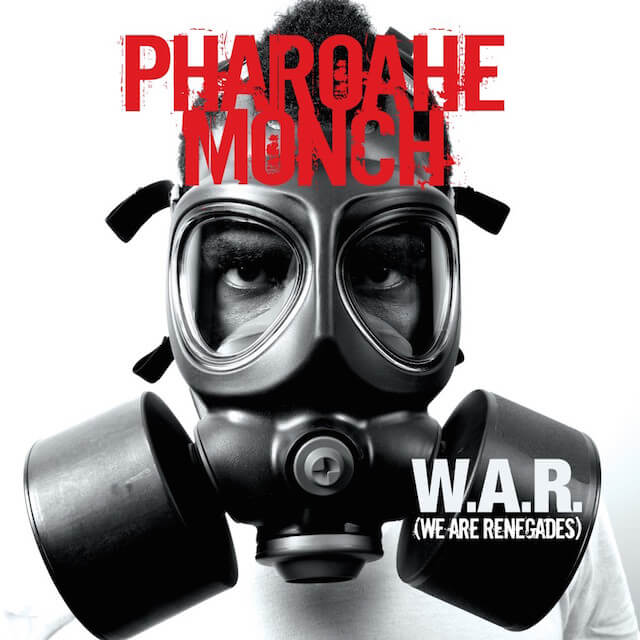 W.A.R. (We Are Renegades) is the third studio album from Pharoahe Monch. Producers include Lion's Share Music Group, Exile, Marco Polo, M-Phazes, Mike Loe, Fatin "10" Horton, Diamond D, Samiyam, and Fyre Dept.'s Adam Deitch and Eric Krasno, while vocal features are contributed by Idris Elba, Immortal Technique, Vernon Reid of Living Colour, Showtyme, Styles P of The LOX, Phonte, Mela Machinko, Mr. Porter, Jean Grae, Royce da 5'9″, Citizen Cope and Jill Scott. Scratches are provided by DJ Boogie Blind of The X-Ecutioners.
Pharoahe Monch has always been an intelligent lyricist and as he grows older, his maturation shows in his choice of subject matter and production. The fact that an emcee like Pharoahe Monch is only heralded by a select group of Hip Hop listeners just goes to show that intelligence and true lyrical skill go far over the heads of most not-thinking Hip Hop consumers – this kind of Hip Hop is just too complicated, too advanced for some to digest. Those who do have an ear for quality Hip Hop will have this one in their collection though.
Rating: 8.5/10
10. Common – The Dreamer / The Believer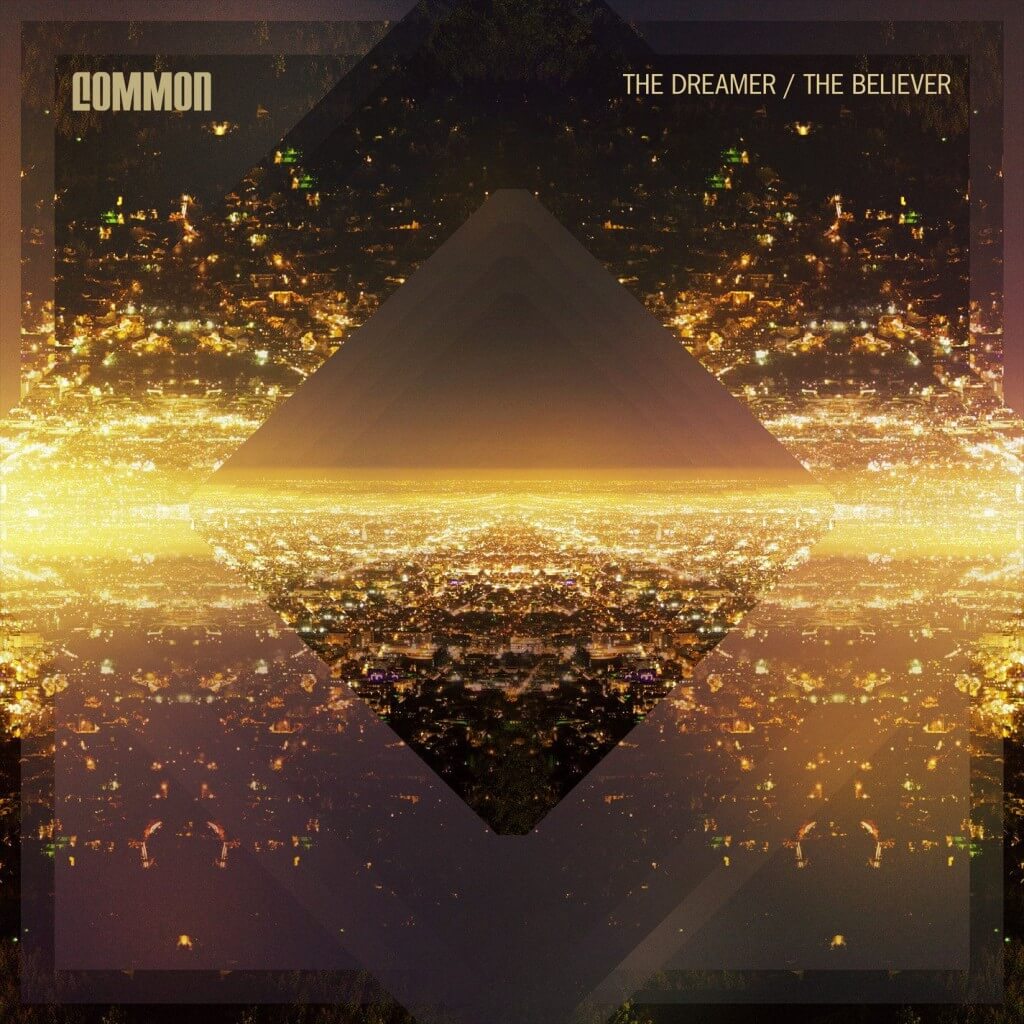 After the misstep that was Universal Mind Control (2008) and in the midst of his beef with Drake, Common comes back strong with The Dreamer / The Believer. Gems like the Nas-assisted "Ghetto Dreams", the Maya Angelou featured "The Dreamer", the subliminal Drake-dis "Sweet", and the reflective "Lovin' I Lost", (about the end of his relationship with Serena Williams), are some of the stand-outs, but there are no weak tracks on The Dreamer / The Believer. Not a classic like his magnum opus Be (2005), or like Resurrection (1994) and Like Water For Chocolate (2000), but close enough.
Rating: 8.5/10
11. Evidence – Cats & Dogs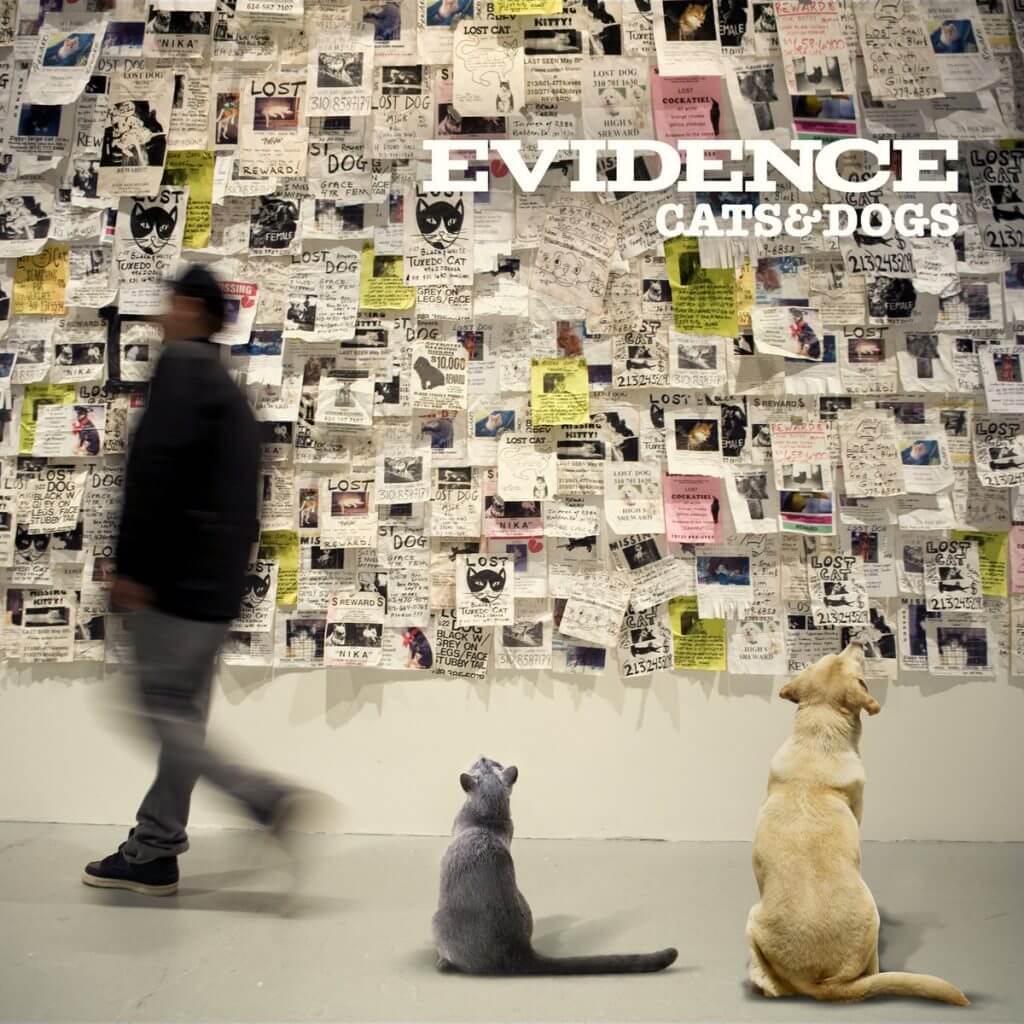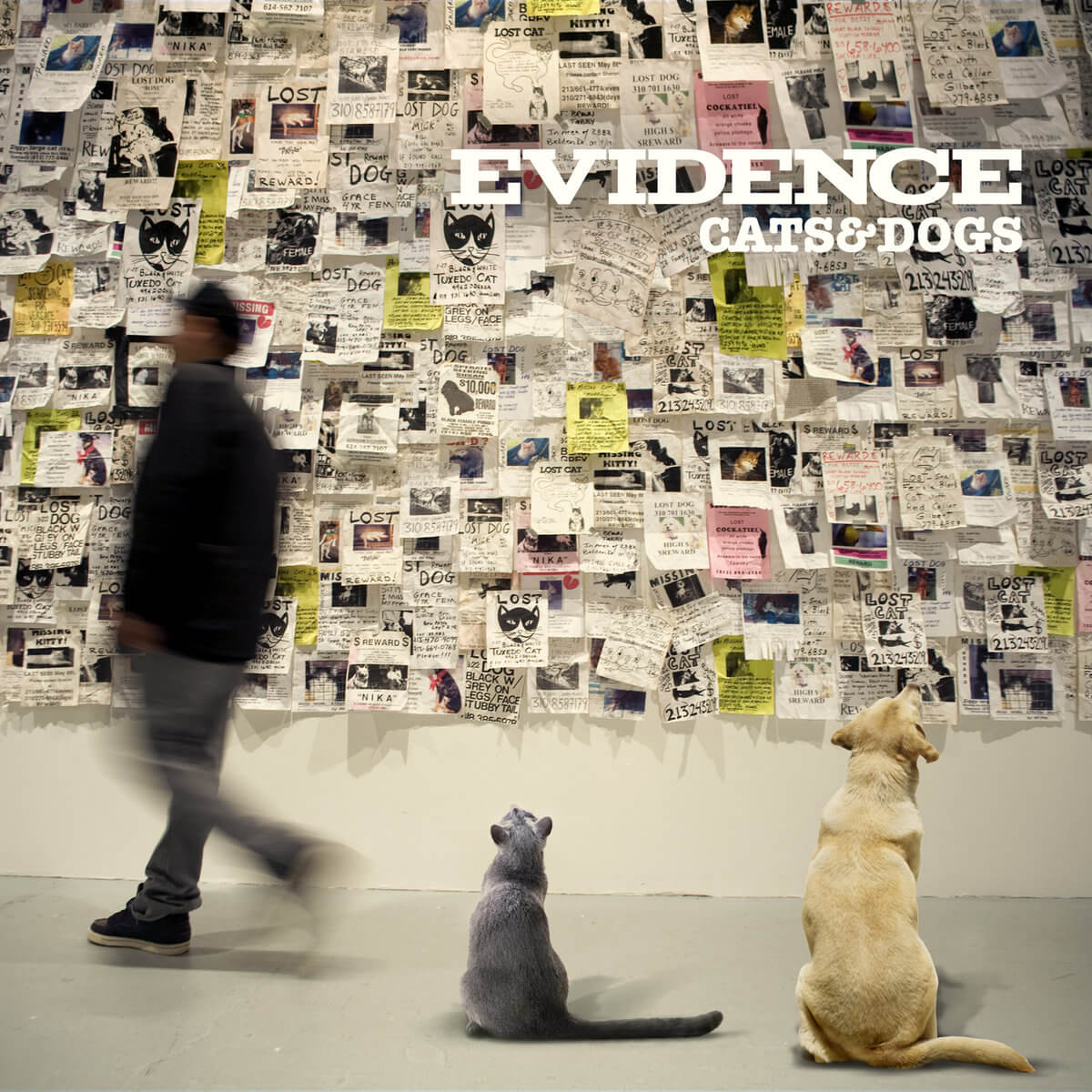 Cats & Dogs is the second solo album from Dilated Peoples' Evidence. Production on Cats & Dogs by the likes of The Alchemist, DJ Babu, DJ Premier (and others) is fire, and Evidence's lyrical work is on point too. Guests like Raekwon, Ras Kass, Roc Marciano, Aesop Rock, Prodigy, and Slug help make Cats & Dogs an album that offers an hour of great, pure unadulterated Hip Hop.
Rating: 8.5/10
12. Murs - Love & Rockets Vol. 1: The Transformation
Love & Rockets Vol. 1: The Transformation is a smooth and solid playthrough from start to finish: dope beats provided by Ski Beatz and with Murs' trademark clever lyrics. Murs is great at letting emotion show – just check the single "Remember 2 Forget", about ex-girlfriend woes or the poignant album closer "Animal Style", a tale of a closeted high school homosexual that ends tragically – and at storytelling too: the tragic-comic story of a trip gone wrong in Tuscon, Arizona on "67 Cutlass" is a great example. Other highlights are his tribute to the legacy of West Coast Hip Hop on "Eazy E", the Ab-Soul and D.I.T.C. rapper O.C. assisted "Life & Time", and his criticism on the music industry on "316 Ways". Overall, Love & Rockets, Vol. 1: The Transformation is another fine album in Murs' extensive body of work.
Rating: 8.5/10
13. Thurz – L.A. Riots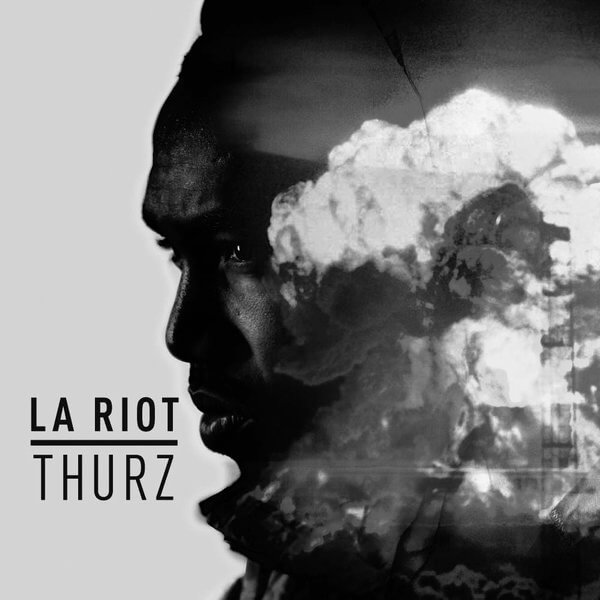 Thurz's L.A. Riot's central theme is the Los Angeles riots in 1992, sparked by general discontent and the dissatisfactory outcome of the trial of the four police officers responsible for the Rodney King beating (on March 3, 1991).
The album starts out strong with "Molotov Cocktail", but it's the second track that is the absolute highlight of the album: "Rodney King" is a 5-minute tour-de-force, re-enacting the assault from the point of view of Rodney King. The musical backdrop is incredibly impressive and the lyrics hit hard. One of the best Hip Hop songs of the 2010s, if not of the best Hip Hop songs ever. Yes, it's that good. The next two tracks – "F*** The Police" and "Colors" are evident nods to the West Coast Hip Hop classics by N.W.A. and Ice-T, and Thurz doesn't let up after that. A special mention goes out to another stand-out track, "Riot", which has Black Thought as guest emcee.
Rating: 8.5/10
14. Rasheed Chappell – Future Before Nostalgia
Remember the days when Hip Hop artists actually had something to say, and when they were in the game not just for the sake of record sales or to promote some gangsta-wannabe image? Well, authentic Hip Hop artists have always been around – they just lost the spotlight, unfortunately. New York emcee Rasheed Chappell is one of those authentic Hip Hop artists – his long-awaited debut album, with beats crafted by veteran producer Kenny Dope, offers Hip Hop in its purest form. With the added touches of DJ Scratch and DJ Mell Starr,  Rasheed Chappell and Kenny Dope kept it real to the true essence of Hip Hop. Superb production and top-tier wordplay – in a year where Lil Wayne's Carter IV and Drake's Take Care were the biggest sellers, people slept on Rasheed Chappell & Kenny Dope's way superior Future Before Nostalgia – and that's a damn shame.
15. J-Live – S.P.T.A. (Said Person Of That Ability)
Even if J-Live has never been able to reach the level of quality he reached on his first two albums The Best Part (2001) and All Of The Above (2002) – both cult-classics and top 10 albums of the 2000s – he has been consistent in releasing strong Hip Hop albums. S.P.T.A. (Said Person Of That Ability) is his fifth studio album, and together with Then What Happened? (2008) his best after his two classics. Intelligent lyrics, dope beats – this is a great project.
Rating: 8/10
16. Beastie Boys – Hot Sauce Committee Part Two
After the non-Hip Hop instrumental album The Mix Up (2007) and the pure Hip Hop To The 5 Boroughs (2004), Hot Sauce Committee Part 2 can be seen as a return to the sounds of the mid-career Beastie Boys – reminiscent of the mash-up of musical styles on Check Your Head (1992), Ill Communication (1994) and Hello Nasty (1998). Even if those three albums packed more punch AND all had a couple of classic singles to give the albums that extra shine, there are enough dope tracks here too – most notably "Make Some Noise" and the Nas-featuring "Too Many Rappers". The lack of real stand-outs and the overuse of the vocoder the Beasties love so much stand in the way of a higher ranking, but you can't help just loving the Beastie Boys.
Rating: 7.5/10
17. Superstar Quamallah & DeQawn – Talkin' All That Jazz
Superstar Quamallah and DeQawn's Talkin' All That Jazz is an exquisite presentation of smooth jazzy boom-bap, one of the most slept-on albums of the year.
Rating: 7.5/10
18. People Under The Stairs – Highlighter
Few acts in Hip Hop history have put together a catalog as consistently good as People Under The Stairs' body of work is. Highlighter is the Los Angeles duo's eighth studio album. This is not even Thes One and Double K's best project, but it's still better than most other albums released this year. There's more live instrumentation on this one than on other PUTS albums, but the vibe is pure Hip Hop, as always. Highlighter is the first release on PUTS' own independent Piecelock70 label, a defining moment in the duo's history.
Rating: 7.5/10
19. Hail Mary Mallon – Are You Gonna Eat That?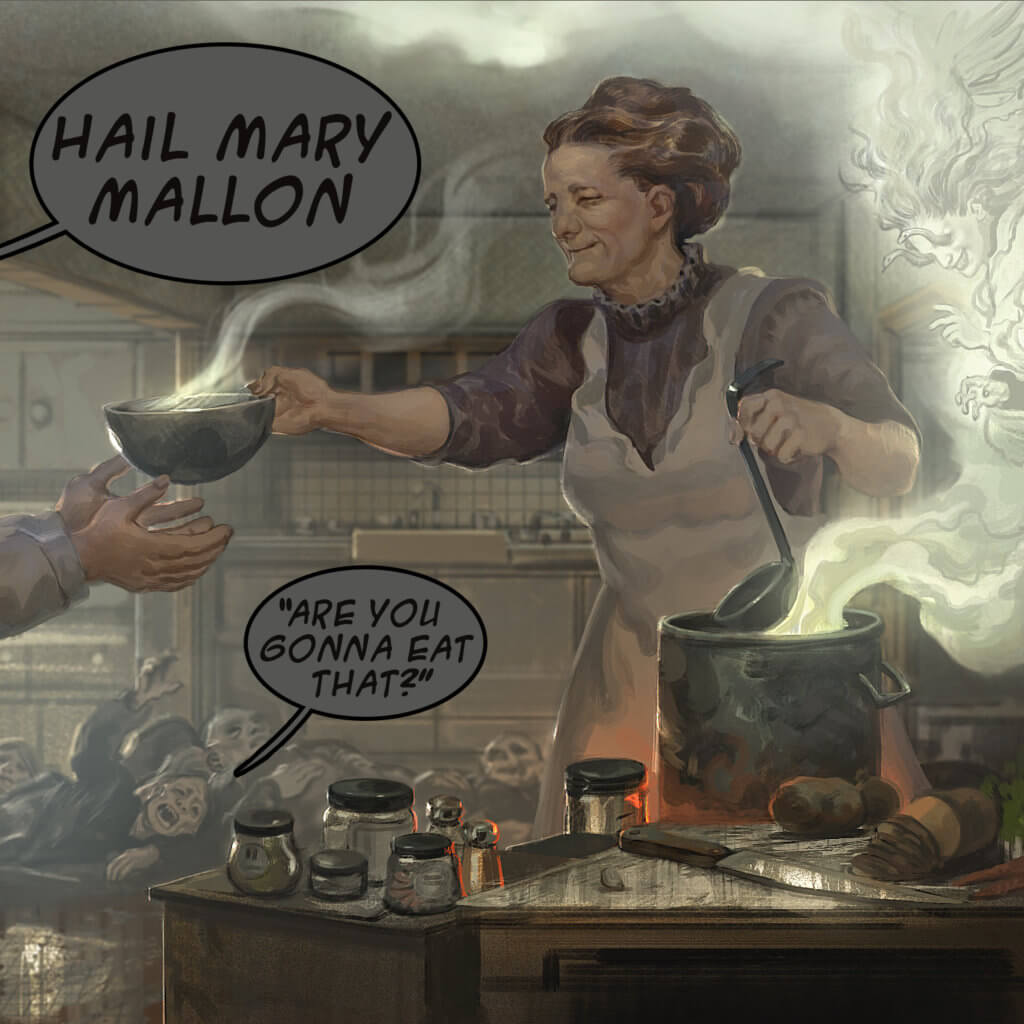 Irish cook Mary Mallon, AKA "Typhoid Mary," was known as the first carrier of typhoid fever in the United States in the late-1800s. A strange inspiration for a group name you might say, less strange maybe if you know it's a group consisting of Aesop Rock, Rob Sonic, and DJ Big Wiz. On Are You Gonna Eat That? Aesop Rock and Rob Sonic carry on with the experimental noise they were known for in their DefJux time, DJ Big Wiz adds some fantastic turntablism to the mix. Not for everybody maybe, but those appreciative of hard-hitting soundscapes and fun-filled lyrics with dope metaphors and punchlines, will love Are You Gonna Eat That?.
Rating: 7.5/10
20. Ugly Duckling – Moving At Breakneck Speed
Ugly Duckling's Andy Cooper, Dizzy Dustin, and Young Einstein are masters of upbeat throwback Hip Hop – Moving At Breakneck Speed is the Los Angels trio's fifth full-length album and it's another banger. Funky fresh drum breaks and loops, laced with dope samples and complemented by positive and fun lyrics – Ugly Duckling never misses. Fans of other West Coast acts like Jurassic 5 or People Under The Stairs will also love Ugly Duckling.
Rating: 7.5/10
21. Canibus – Lyrical Law
Lyrical Law is Canibus' eleventh studio album, and one of his best. The beat selection is solid enough – as always Canibus is more about BARS anyway. Canibus and guests like Killah Priest, K-Rino, Ras Kass, and Chino XL come with the lyrical fire on this record. There's an expanded edition of Lyrical Law with two discs with decent extra material (the second with some new tracks but mostly with remixes, the third a 1993 recording of a teenaged Canibus as part of a duo called T.H.E.M.), but it's the first disc that's what it's all about.
Twelve tracks and over an hour of lyrical assault – with a couple of stand-out tracks like "The Golden Cypher" with Ras Kass and K-Solo, "Cypher Of Five Mics" with punchline king Chino XL, and the 14-minute epic "Rip vs. Poet Laureate". Lyrical Law is underappreciated in Canibus' catalog.
Rating: 7.5/10
22. Tech N9ne - All 6's And 7's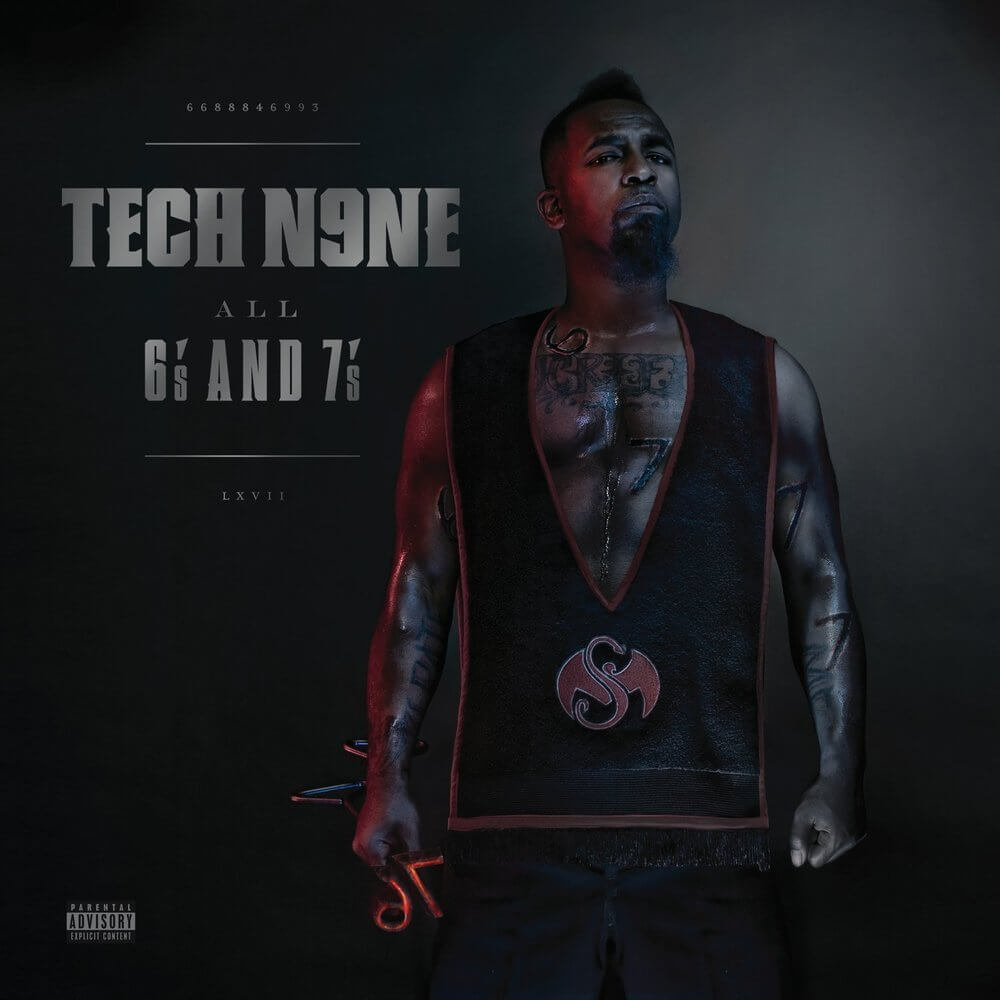 All 6's And 7's is the eleventh studio album by Tech N9ne, one of the best-balanced and most complete ones in his catalog. Tech N9ne doesn't do short albums, and All 6's And 7's is another monster – 77 minutes this time around. The album features an impressive roster of guests with Hopsin, Snoop Dogg, Jay Rock, Twista, T-Pain, Lil Wayne, E-40, Busta Rhymes, and Kendrick Lamar, among others. The centerpiece on this album is the classic  "Worldwide Choppers", and "Am I A Psycho", "He's A Mental Giant",  "Love Me Tomorrow", "Cult Leader", "So Lonely", "Mama Nem", and "Promised Land" all are dope tracks too – in fact, this album has few if any weak spots. All 6's And 7's is an essential piece of Tech N9ne's vast discog.
Rating: 7.5/10
23. Akua Naru - The Journey Aflame
The Journey Aflame is the title of New Haven, CT native, Akua Naru's debut album. One can describe the album's musical spectrum covering a range from soul tradition-conscious rhymes to classic head-nod Hip Hop mixed with elements of Blues, Jazz, and West-African sounds. With a collection of 14 diverse songs and 3 interludes, Naru's first official release shows her true craft as a lyricist and self-described 'Poet of Passion'.
Those who slept on this gem should go and check it out now and come back here later to thank us for pointing you in the right direction.
Rating: 7.5/10
24. DJ Quik - The Book Of David
Rating: 7.5/10
25. Rebels To The Grain – Harvest Season
Rebels To The Grain is a Los Angeles-based duo consisting of Cheddy & MP, and Harvest Season is their second full-length album. It flew under most people's radars in 2011, but its jazz-flavored boom-bap beats are enjoyable from start to finish – this album deserves more attention than it got.
Rating: 7.5/10
26. Hassaan Mackey & Apollo Brown – Daily Bread
Rating: 7.5/10
27. Apathy – Honkey Kong!
Rating: 7.5/10
28. Random Axe – Random Axe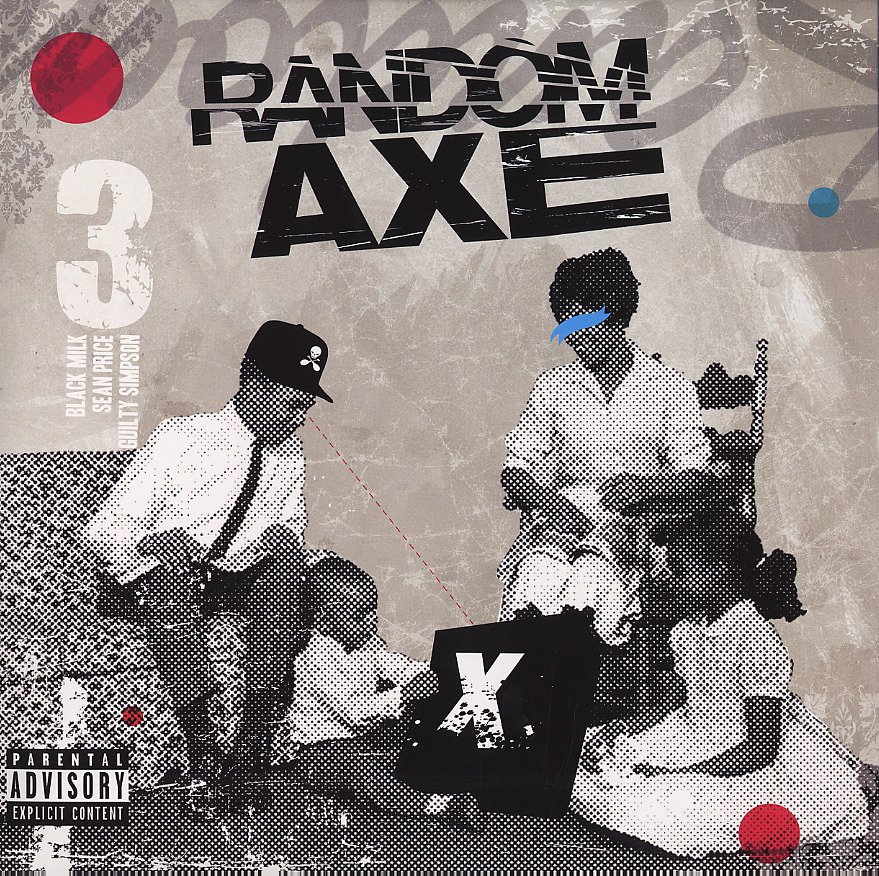 Random Axe was a group composed of producer Black Milk and emcees Guilty Simpson and the late Sean Price. Their self-titled album was produced entirely by Black Milk and features guest contributions from Roc Marciano, Danny Brown, Fat Ray, Melanie Rutherford, Rock, Trick Trick, and Fatt Father. Nothing revolutionary here, just hard raps by two real emcees over dope beats made by one of Hip Hop's finest contemporary producers.
Rating: 7.5/10
29. Has-Lo – In Case I Don't Make It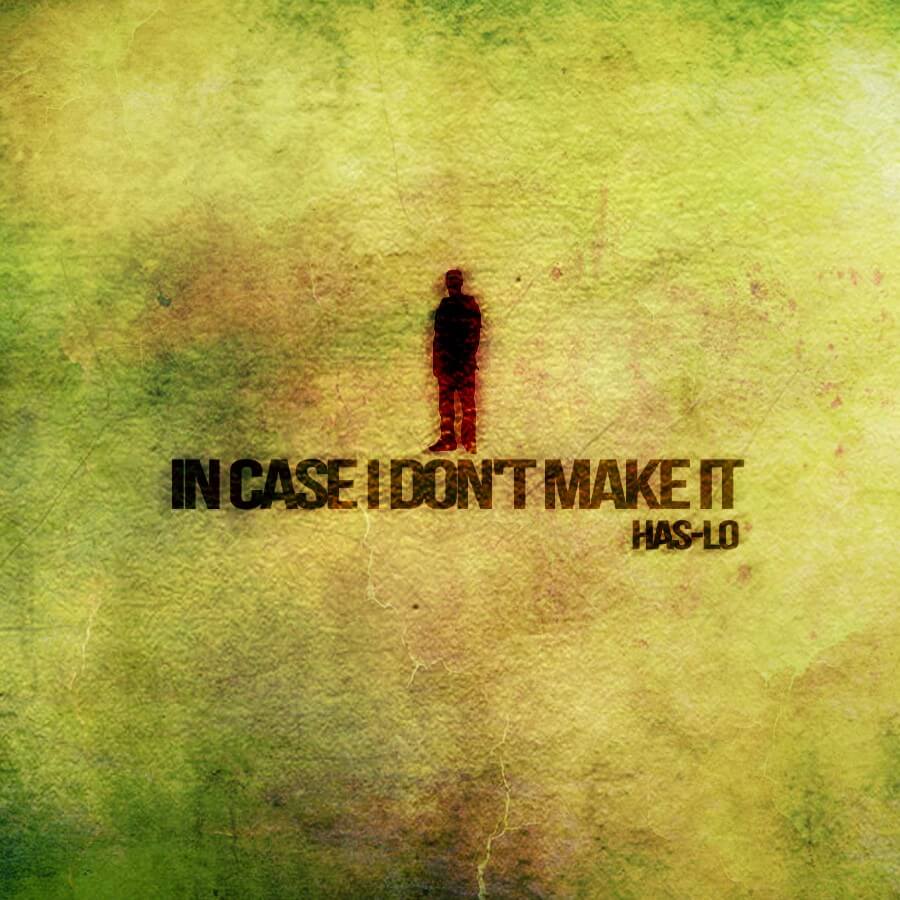 Has-Lo's In Case I Don't Make It is an entertaining listen, despite its dark nature and monotone sound. Slick production and haunting lyrical imagery make for an album you need to immerse yourself in to be able to fully appreciate it.
Rating: 7.5/10
30. R.E.K.S. – Rhythmatic Eternal King Supreme
Rating: 7.5/10
31. MarQ Spekt & Kno – MacheteVision
On the heels of CunninLynguists' monumental Oneirology, Kno knock another one out the park – this time with this collaboration with Philadelphia emcee MarQ Spekt: MacheteVision. Production-wise this project is less subtle and less layered than most of Kno's work as part of CunninLynguists, but it has the same bass-heavy instrumentals – the in-your-face boom-bap beats suit MarQ Spekt's lyrics and lyrical style. Many people slept on this one, and they're missing out. Gotta love that cover art too.
Rating: 7.5/10
32. Killer Mike – PL3DGE
Atlanta's Killer Mike's fourth album Pl3dge is the third installment in his Pledge Allegiance 2 The Grind series and the best of the three. This album turned out to be a great precursor to Killer Mike's masterpiece R.A.P. Music and his legendary Run The Jewels collab with producer extraordinaire El-P. The beats on PL3DGE are more run-off-the-mill and Atlanta-style generic than the ones El-P would provide him with later on, but Killer Mike's fiery social consciousness is already in evidence on parts of this album – an aspect of his persona that would come to full bloom on R.A.P. Music and the RTJ albums.
Rating: 7/10
33. Action Bronson – Dr. Lecter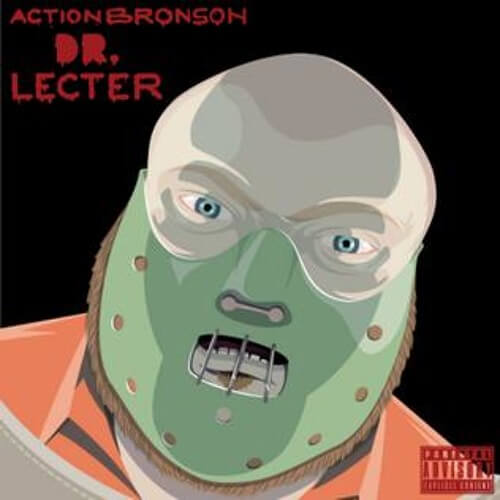 Rating: 7/10
34. Kanye West & Jay-Z – Watch The Throne
Rating: 7/10
35. Royce Da 5'9″ – Success Is Certain
Rating: 7/10
36. The Doppelgangaz – Lone Sharks
Rating: 7/10
37. Atmosphere – The Family Sign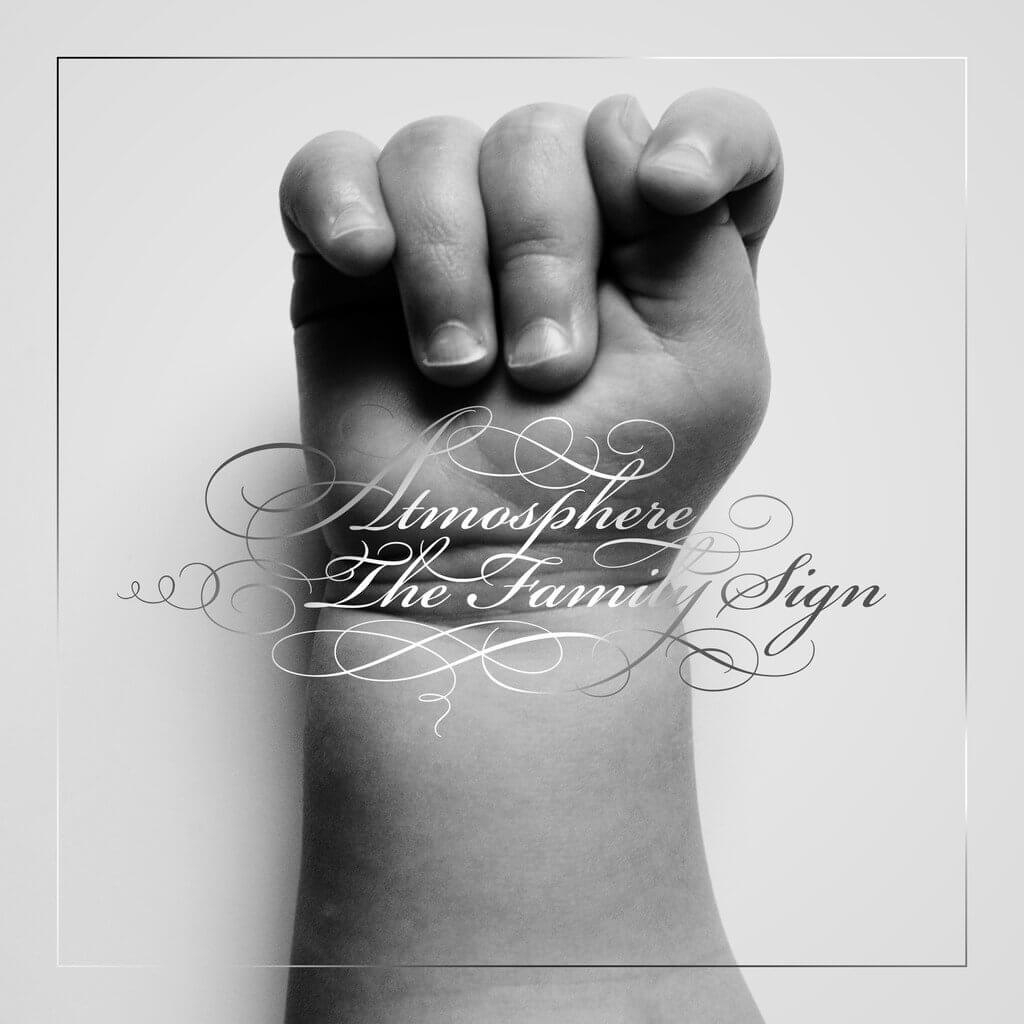 The Family Sign is not Atmosphere's best album, but it does contain one of Atmosphere's absolute top tracks: "The Last To Say" – one of the best songs ever penned about domestic violence. The whole album deals with (family) relationships – good and bad – and can be heavy going at times, this is an emotional album. Next to "The Last To Say", other stand-outs include "She's Enough", "I Don't Need Brighter Days", "Your Name Here," "My Notes", and "If You Can Save Me Now" – overall this is another strong Atmosphere album, a few weaker songs like "Bad Bad Daddy" notwithstanding.
Rating: 7/10
38. 9th Wonder – The Wonder Years
Rating: 7/10
39. Outerspace – My Brother's Keeper
Rating: 7/10
40. Thirsty Fish – Watergate
Rating: 7/10
Honorable Mentions
Talib Kweli – Gutter Rainbows
Pete Rock & Smif-n-Wessun – Monumental
Kool Keith – The Legend Of Tashan Dorrsett
KRS-One & Bumpy Knuckles – Royalty Check
Show & KRS-One – Godsville
Kool G Rap – Riches, Royalty, Respect
Jedi Mind Tricks – Violence Begets Violence
Tone Spliff – Work Ethics
Grip Grand & DJ MF Shalem – Rewinder
Saigon – The Greatest Story Never Told
Quelle Chris – Shotgun & Sleek Rifle
Malcolm & Martin – Life Doesn't Frighten Me
DTMD – Makin' Dollas
Freestyle Fellowship – The Promise
Qwazaar & Batsauce – Bat Meets Blaine
Silent Knight – Busy Is My Best Friend
Pruven ‎– Eccentric Cohesion
Heavy Metal Kings – Heavy Metal Kings
DJ JS-1 – Ground Original 3: No One Cares
Ab-Soul – LongTerm Mentality
ScHoolboy Q – Setbacks
Jay Rock – Follow Me Home
Pac Div – The DiV
J. Cole – Cole World: A Sideline Story
The Risktakers – The Risktakers
Sole and The Skyrider Band – Hello Cruel World
Torae – For The Record
Braille – Native Lungs
Doap Nixon – Gray Poupon
Vast Aire – OX 2010: A Street Odyssey
Statik Selektah – Population Control
Rapper Big Pooh – Dirty Pretty Things
J. Rawls – The Hip Hop Affect
uMaNg & Kick Back – The First Impression LP
The Regiment – The Panic Button
Sims – Bad Time Zoo
Rozewood – Neon Paradise
Trek Life – Wouldn't Change Nothing
Strong Arm Steady – Arms & Hammers
Nightwalker – Walking at Night
Verbal Kent – Save Yourself
DC The Midi Alien – East Coast Avengers Present Avengers Airwaves
One Be Lo – L.A.B.O.R.
A.Dd+ – When Pigs Fly
Twin Perils – Speak & Destroy
Illus – For Adam
Headnodic – Red Line Radio
Serge Severe – Back On My Rhymes
Meyhem Lauren – Self Induced Illness
Edo. G – A Face In The Crowd
Blaq Poet – Blaq Poet Society
Slaine – A World With No Skies
Esoteric – Boston Pharoah
Co$$ – Before I Awoke
The Black Opera – EnterMission
Action Bronson & Statik Selektah – Well Done
Joell Ortiz – Free Agent
Tyler, The Creator – Goblin
Strange Fruit Project – A Dreamer's Journey
Blue Scholars – Cinémetropolis
Pseudo Intellectuals – Dope Grindwork
Beneficence – Sidewalk Science
Tech N9ne – Welcome To Strangeland
Stalley – Lincoln Way Nights
Mohammad Dangerfield – Mohammad Dangerfield
Serge Severe – Back on My Rhymes
Exile – 4TRK MIND
Roc C – Stoned Genius
The Primeridian & Tall Black Guy – Darling Lure
The Away Team – Scars & Stripes
Astronote – Weapon Of The Future
yU – The Earn
Median – The Sender
Locksmith – Embedded
Afaar – Art of Word
Myka 9 – Mykology
Moka Only – Airport 5
Grieves – Together / Apart
Eligh & Amp Live – Therapy At 3
Cyrus Malachi – Ancient Future
The Cool Kids – When Fish Ride Bicycles
Willie Evans Jr. – Introducin'
Clan Destined – Self Titled
Vakill – Armor of God
Prof – King Gampo
@Peace – @Peace
Declaime – Self Study
Brotha Lynch Hung – Coathanga Strangla
Blueprint – Adventures In Counter-Culture
Curren$y – Weekend At Burnie's
Sadat X – No Features
M.O.P. – Sparta
Soulslicers – Boost Da Soul
Cappadonna – Pilgrimage
Metermaids – Rooftop Shake
Cold Heat – Bar Hoppin
K-Rino – Alien Baby
E-40 – Revenue Retrievin': Graveyard Shift
E-40 – Revenue Retrievin': Overtime Shift
Snoop Dogg – Doggumentary
Lil B – Im Gay (Im Happy)
Chef Raekwon – Shaolin vs. Wu-Tang
Game – The R.E.D. Album
Wiz Khalifa – Rolling Papers
Childish Gambino – Camp
The Four Owls – Natures Greatest Mystery
Paul White – Rapping With Paul White