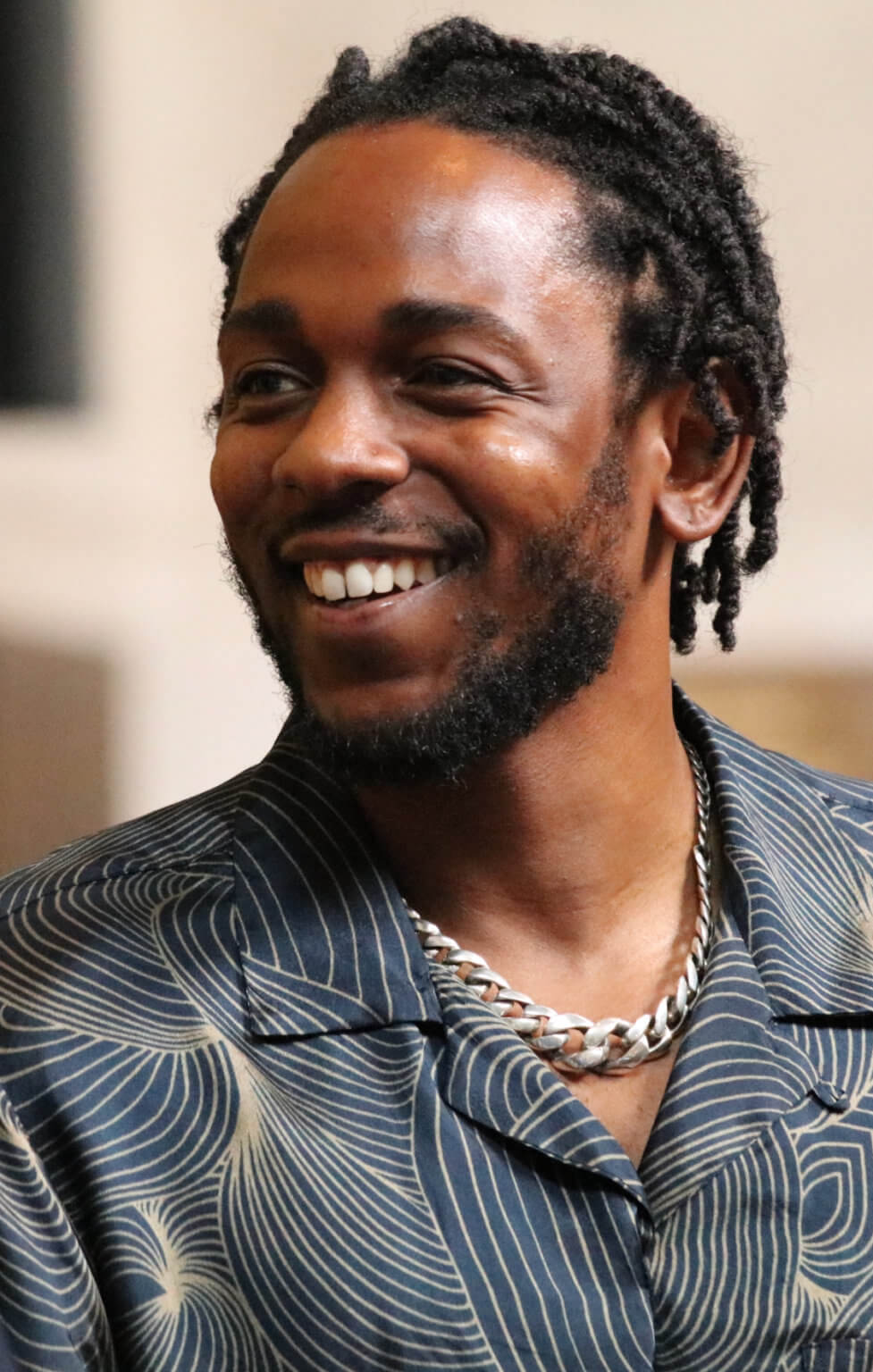 Ranking Kendrick Lamar's albums is not as easy as it may seem. Where some artists have made a career of releasing more or less the same album over and over again, Kendrick Lamar has always shown incredible creativity and the ability to change and develop in the course of his career. Every album he released is different from the one that came before.
Raised in Compton, California, Kendrick Lamar embarked on his musical career as a teenager under the stage name K-Dot. He released a mixtape (Youngest Head N***a in Charge (Hub City Threat: Minor of the Year) in 2004 that garnered local attention which eventually led to his signing with indie record label Top Dawg Entertainment (TDE). His real breakthrough followed in 2012 with his sophomore album and major-label debut good kid, m.A.A.d. city and he turned the game on its head with the release of the monumental To Pimp A Butterfly in 2015. By now, he is one of the most important and influential rappers of his generation and he is well on his way to be considered one of the all-time greats.
In his career so far Kendrick Lamar released five mixtapes, one EP (Kendrick Lamar EP, 2009), one compilation album (Untitled Unmastered, 2016), and four studio albums: Section. 80 (2011), good kid, m.A.A.d. city (2012), To Pimp A Butterfly (2015), and DAMN. (2017). For this piece, we will be ranking Kendrick Lamar's albums – while we eagerly await his fifth full-length.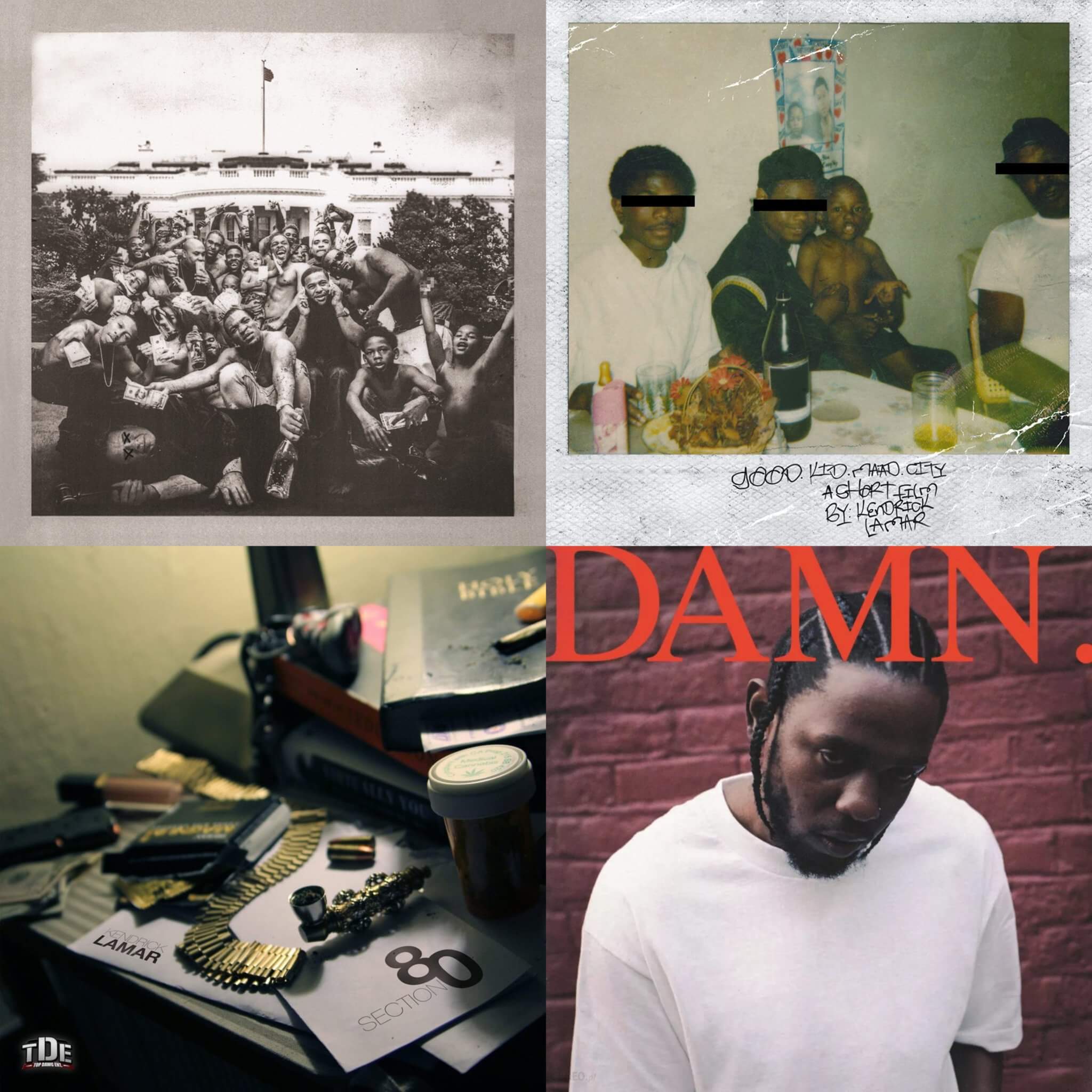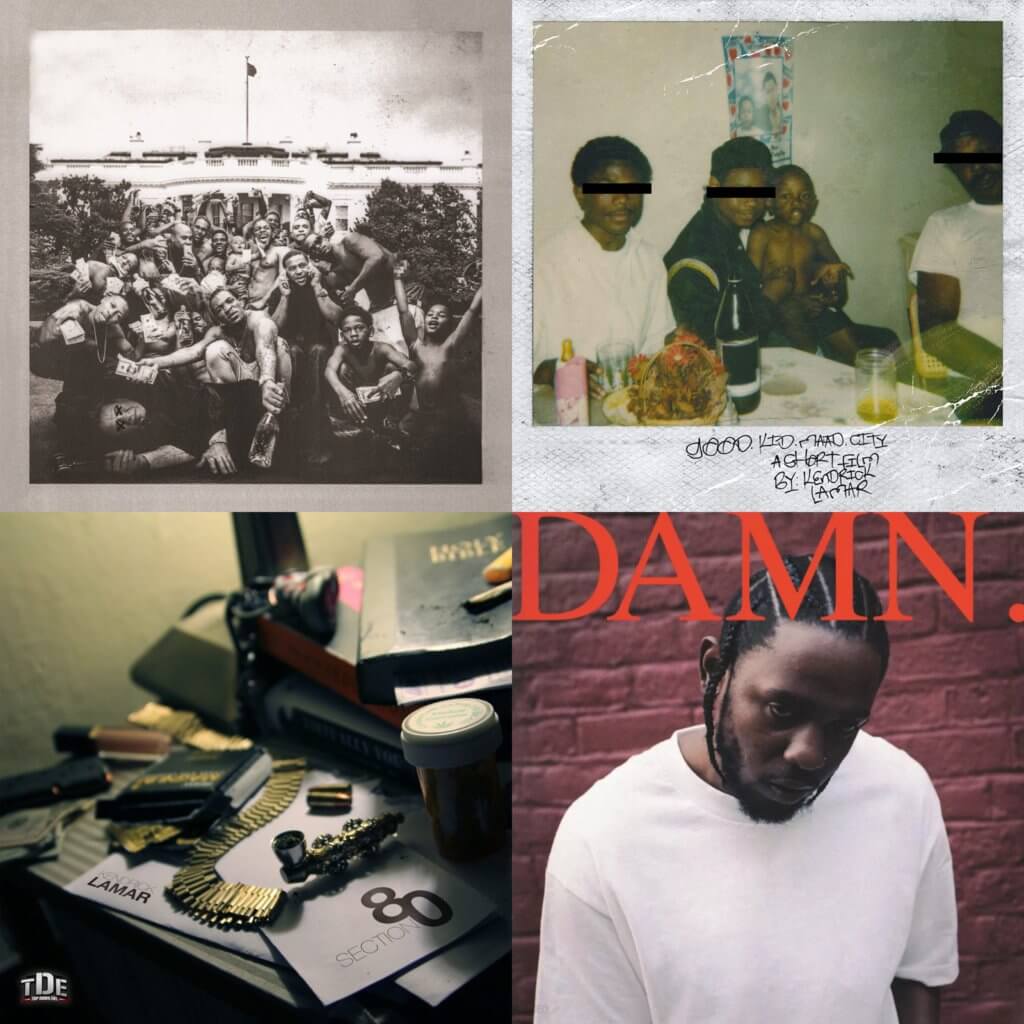 4. Kendrick Lamar - DAMN. (2017)
For HHGA, this album signified a definite downturn for Kendrick Lamar after two straight classics, we feel DAMN is generally overrated. Thing is, Kendrick Lamar is like the 2010s version of 2Pac and Biggie as in that it seems forbidden to criticize him or not unreservedly like anything he does or releases – not 100% praising Kendrick will activate a stan-army to set any doubter straight (similar to what happens if you dare to opinion not everything 2Pac or Biggie have done is of the utmost brilliance). Upon DAMN's release, fans and critics alike were immediately screaming 'instant classic', 'masterpiece' and all that – like a Pavlov reaction because it's Kendrick and so it has to be the best ever you know. But DAMN isn't the best ever, it's just OK.
Where TPAB was a conscious masterpiece focusing on political and social issues over an amalgamation of 70 years of black music history, and GKMC was a brilliant coming-of-age concept album, the common thematical thread DAMN is less clear. In fact, some songs on here just don't seem to mesh together. Also, Kendrick takes some unfortunate steps on the mumble-trap-singing path (like on "LOVE"). But there are flashes of the customary Kendrick brilliance and some emotionally resonant lyrical nuggets to be found, and the production is outstanding in places ("DUCKWORTH" is all-around excellent, as is the banging "DNA").
Now, all this may sound a bit more negative than it should – it is just meant to serve as a little counterweight to the blind Kenrick praise that seems obligatory these days. Even the Pulitzer people jumped on the 'Kendrick is King' bandwagon, showcasing their Hip Hop ignorance – there are a hundred Hip Hop albums that could or should have won a Pulitzer over this one, obviously they missed the significance of TPAB upon its release and decided to retroactively honor it by awarding Kendrick's follow-up.
Because of its reduced scope and shaky sonic, lyrical, and thematic cohesiveness, DAMN can not stand side to side to his two previous masterpieces. It's not a bad album at all, but it's not a flawless classic either. Kendrick stans may want to throw a tantrum after reading this opinion, and that's fine – we just think DAMN is far from Kendricks's best work and not even a top 10 album released in 2017. DAMN is a fine album, nothing more, nothing less.
3. Kendrick Lamar - Section.80 (2011)
Section.80 is the official debut album from Kendrick Lamar, released after he already made a name for himself with a string of mixtapes. At 16 songs and an hour of playing time, this is a project with substance. Although it would take another year before Kendrick would really blow up with good Kid M.A.A.D. City, Section.80 is a really strong album in its own right. Sonically more straightforwardly Hip Hop than his more eclectic later albums, on Section.80 Kendrick's talent as an intelligent lyricist is already on full display. The production style on Section.80 complements Lamar's laid-back flow and his contemplative storytelling, and together with Kendrick's rhymes, the musical backdrops ensure an entertaining (if at times depressing) listen all the way through.
Section.80 may have a couple of weaker songs (like "Blow My High"), but it also contains a bunch of classics such as "Keisha's Song", "Ronald Regan Era", "Poe Man's Dreams (His Vice)", and "Hol Up".
2. Kendrick Lamar - good kid, m.A.A.d. city (2012)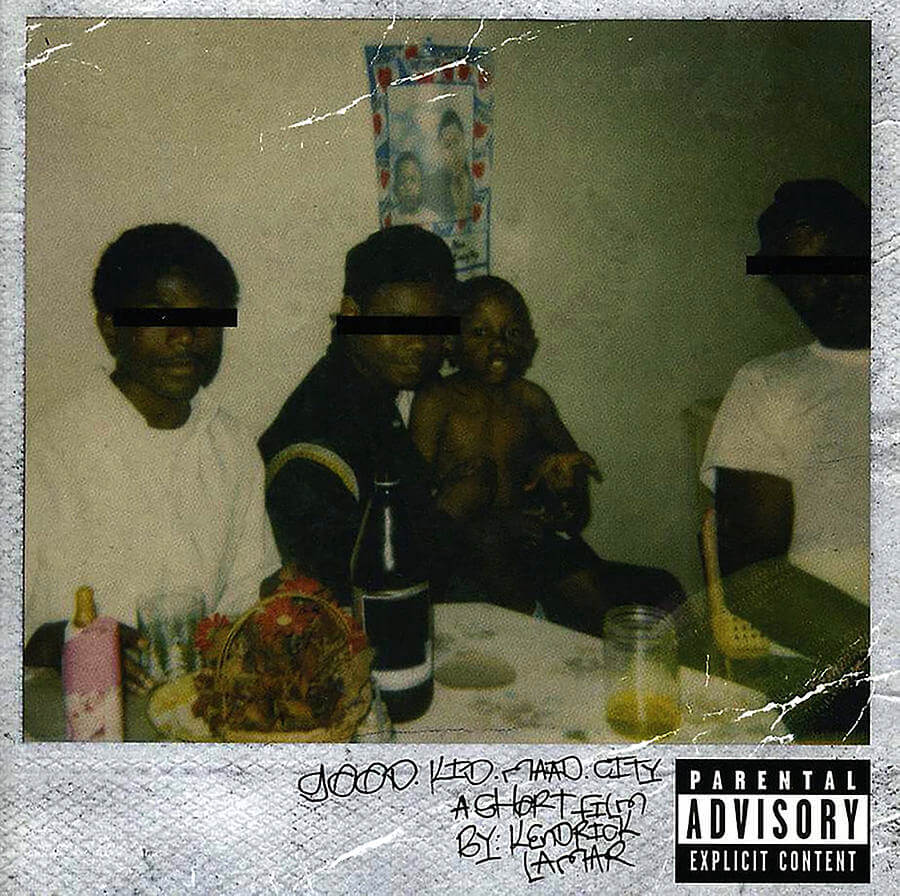 Arguably the biggest release of 2012, Kendrick Lamar's sophomore album – and major-label debut – deserves to be heralded as a modern classic. Billed as a "short film by Kendrick Lamar" on the album cover, GKMC is a concept album that follows the story of Lamar's teenage experiences in the gang- and drug-infested streets of his native Compton.
GKMC is a total experience and not just a collection of songs. A perfect example of a whole that is greater than the sum of its parts. That's not to say the individual songs on the album are lacking in anything – in fact, there are plenty of classic cuts on this one. The singles "Backseat Freestyle" and "Swimming Pools (Drank)" are easy favorites of course, but tracks like "Money Trees", "m.a.a.d. City" (with MC Eith), "Compton" (with Dr. Dre) and the 12-minute epic "Sing About Me, I'm Dying Of Thirst" are awesome too – as is the production of the album from start to finish.
The album cover and the inside sleeve work in harmony with the narrative of the album, which is a great touch. GKMC is a balanced and cohesive piece of work, that needs multiple listens to fully appreciate its intricacies and Kendrick's talent and skill.
1. Kendrick Lamar - To Pimp A Butterfly (2015)
What can be said about this monument of an album that hasn't been said a million times already? This album is special, in a once in a generation kind of way. To Pimp A Butterfly is like this generation's version of Marvin Gaye's What's Going On (1971), or Public Enemy's It Takes A Nation Of Millions To Hold Us Back (1988).
With good kid, M.A.A.D. City, Kendrick Lamar (2012) had already released a near-flawless project, but this follow-up turned out to be even bigger and better. To Pimp a Butterfly is a grandiose achievement: both a soul-bearing confessional and a compelling state of the nation address – this album's cultural significance can not be overstated. There's nothing easy or straightforward about the instrumentals either: TPAB features a potent blend of live instrumentation, neo-soul, stripped-down jazz fusion, occasional funk, and Hip Hop to give the album a vast historical musical appeal – it's an amalgamation of 70 years of Black music. Kendrick Lamar's narrative thread and the vast cast of guests appearing on the album only underline its expansive scope and ambitions.
This is not an easy, straight-forward listen, but it is an important one. To Pimp A Butterfly is a timeless genre-blending masterpiece that will forever reside in the highest echelons of the Hip Hop pantheon.
To Pimp A Butterfly is the best album of the 2010s.