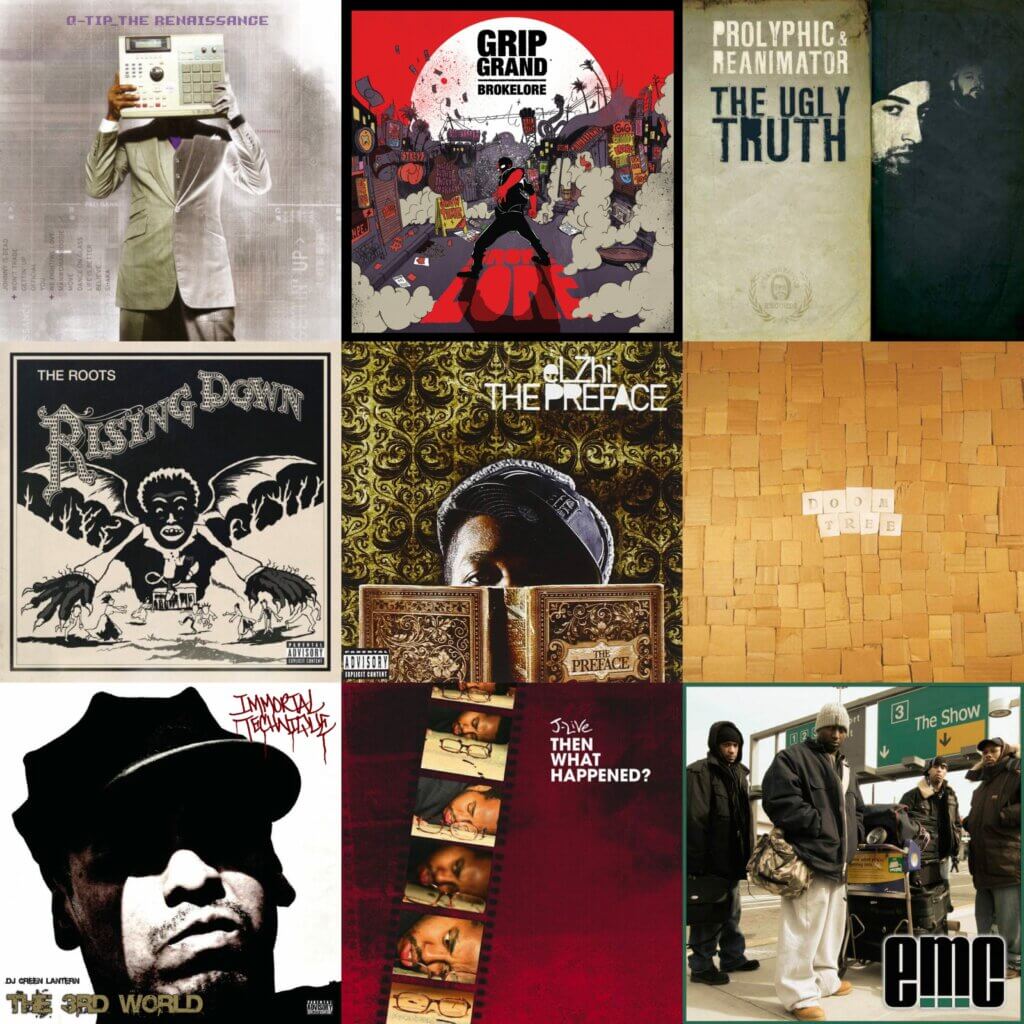 2008 was the year of Lil Wayne's Tha Carter III and Kanye West's 808's & Heartbreak, two albums that did well commercially and received much critical praise. There were also enough critics who didn't love these albums, and here at HHGA, we belong to that particular camp.  For this list, we have ranked OUR 40 favorite albums of the year (not included are EPs, mixtapes, compilations, or instrumental albums). What do YOU think?
Also read: Top 150 Hip Hop Albums Of The 2000s
1. Q-Tip – The Renaissance
There was a lot riding on this album, released 9 years after Q-Tip last (solo)album Amplified – which wasn't all that well-received. While not a bad album at all, Amplified was considered too 'lightweight' and insubstantial for someone with Q-Tip's stature.
The Rennaissance obliterated all doubters and Q-Tip critics. The album is consistent as hell, 13 tracks with no filler material. "Gettin Up", "We Fight/We Love", "Official" and "Believe" are highlights, but there really are no weak tracks here. With The Rennaissance, Q-Tip succeeds perfectly in blending the ATCQ vibe we all love with his own distinct style.
Rating: 9/10
2. Grip Grand – Brokelore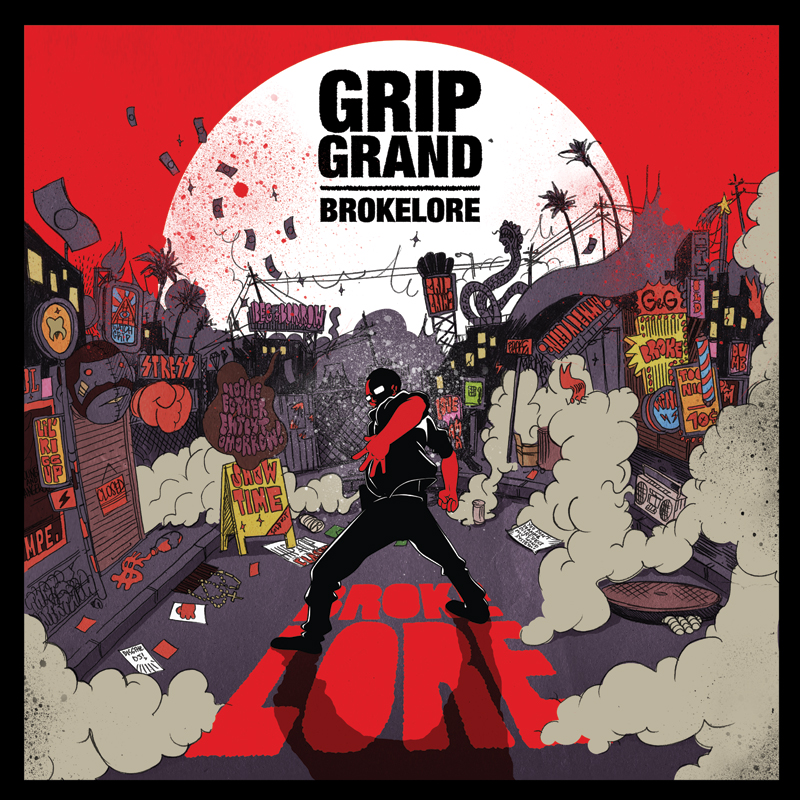 Six years after a distinctly mediocre debut, Bay Area producer/emcee Grip Grand returns with this truly excellent sophomore album. Brokelore is the most surprising album of the year. Excellent rhyming – lyrics and flow – and smooth, infectious beats from beginning to end. The album has a couple of great, well-placed guest appearances too, especially NYC legends Percee P and A.G. steal the show with their features. This is a near-perfect album, expertly blending traditional West Coast and East Coast Hip Hop sounds and adding a unique contemporary vibe. The mark of a classic? Endless replay value and no skips – Brokelore is such an album.
Rating: 9/10
3. Prolyphic & Reanimator – The Ugly Truth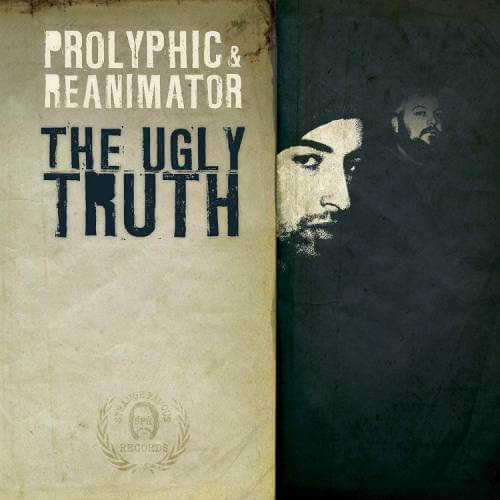 Prolyphic & Reanimator's The Ugly Truth is an excellent and sadly slept-on gem. The album was released on Sage Francis's Strange Famous Records,  and features guest appearances from Sage Francis himself, along with regular collaborators Macromantics, B. Dolan, and Alias. Reanimator's inventive instrumentals are a delight from start to finish – the dark and dirty boom-bap beats infused with live instrumentation serve as a perfect backdrop for Prolyphic's clever bars.
Rating: 8.5/10
4. Elzhi – The Preface
Elzhi is one of the most underrated emcees in the game. The Detroit lyrical giant dropped an instant classic with The Preface. Bangin beats – mostly provided by equally underrated Detroit producer Black Milk – and excellent wordplay by Elzhi himself and guests like Guilty Simpson, Royce da 5'9″ and Black Milk, make this one of 2008's best albums. "Guessing Game", "Motown 25", "Colors", "Transitional Joint", "What I Write", "Talking In My Sleep" – just a few standout tracks on an album with not a bad song on it. "Show these motherf***ers what a classic is…" In the intro of the album Elzhi sets himself up for a tall order, but boy does he deliver.
Rating: 8.5/10
5. The Roots – Rising Down
Much like its predecessor Game Theory, Rising Down gives us a slightly darker sound than we were used to on earlier Roots albums. Stripped down sonically, with intelligent socio-conscious lyrics throughout – Rising Down is a great album and among the most under-appreciated within The Roots' discography.
Rating: 8.5/10
6. Doomtree – Doomtree
Doomtree's first album as a group, and what an album! When the beat from the first track (after the intro) "Drumsticks" kicks in you know what you're in for. The album received mixed reviews upon its release in 2008, but those who underrated it either clearly didn't really listen to it or were otherwise not in a right state of mind. Top-notch beats, top-notch rhymes, and top-notch production – this is the first official release on which the individual Doomtree talent combine their skills to create something that is bigger than the sum of its individual parts. Make no mistake: this is one of 2008's best albums and if you have never listened to it before you are in for a treat.
Rating: 8.5/10
7. Immortal Technique – 3rd World
Immortal Technique's third album continues in the vein of its two predecessors – 3rd World is another intense and intelligent album, filled with nuggets of knowledge and unfiltered opinions on the state of the world we live in. Reminiscent of the ferocity and insightfulness we know from early Public Enemy and Ice Cube, Immortal Technique once again pulls no punches – he is without a doubt one of the best, if not THE best political rappers in the game.
Rating: 8.5/10
8. J Live – Then What Happened?
J-Live dropped two absolute masterpieces – The Best Part (2001) and All Of The Above (2002) – but most of his other releases are dope as hell too. The label underrated is over-used, but J-Live truly is one of the most slept-on acts in the Hip Hop game. This mock interview excerpt taken from the first cut on Then What Happened? says a lot:
How many records have you released as J Live?
A little over five
How many records have you sold combined since your first album?
Approximately 100, 000
Do you mean to say that the millions of people who love Hip Hop aren't aware of your music?
Yes sir
I can hardly believe that unless they were blind, deaf and dumb
Well they were made blind deaf and dumb by popular culture since they were babies
It's crazy when you consider that wack rappers like Lil Wayne sell millions of albums, while true emcees like J-Live sell almost nothing. Then What Happened? may fall a little short when compared to his first two albums, but it still is an excellent album. Production (by DJ Jazzy Jeff, DJ Spinna, Evil Dee, Marco Polo, and a few others) is tight and J-Live's lyrics are sharp and on point as always.
J-Live is part of the best Hip Hop has to offer. If you have slept on J-Live get his first two albums first, then you'll soon check out the rest of his work too.
Rating: 8/10
9. eMC – The Show
The Show is the debut album by supergroup eMC, which consists of Masta Ace, Punchline, Wordsworth, and Stricklin. After his supposed retirement with the excellent concept album A Long Hot Summer, legendary Masta Ace returns with this collective, recruiting underground battle rappers Punchline and Wordsworth as well as his protege Stricklin, a.k.a. Strick.
With production duties handled by the likes of Marco Polo, Ayatollah, Nicolay, The ARE, Frequency, Koolade, and Quincey Tones and with guest appearances from Sean Price, Ladybug Mecca, and Little Brother all ingredients are there for well over an hour of dopeness. The Show does not disappoint and gives what we want to hear: real Hip Hop, cleverly structured as a thematic concept album that follows a day in the life of eMC doing a show on the road. Great album.
Rating: 8/10
10. Nas – Untitled
The original name for this album, N****r, was obviously so controversial, nobody would sell it in stores unless the title was changed. Regardless of what the title was, this album explored the plight and at the same time celebrated the empowerment of African Americans, even with using the most venomous word in the English language. Untitled is an ambitious, politically-themed project, with phenomenal cuts like "Y'all My N****s", "America" and "Testify", "Sly Fox", "Project Roach", "N.I.*.*.E.R. (The Slave & The Master)". The beats could have been better here and there (as is the case on most of Nas' albums), but overall this is another outstanding Nas release.
Rating: 7.5/10
11. Jake One – White Van Music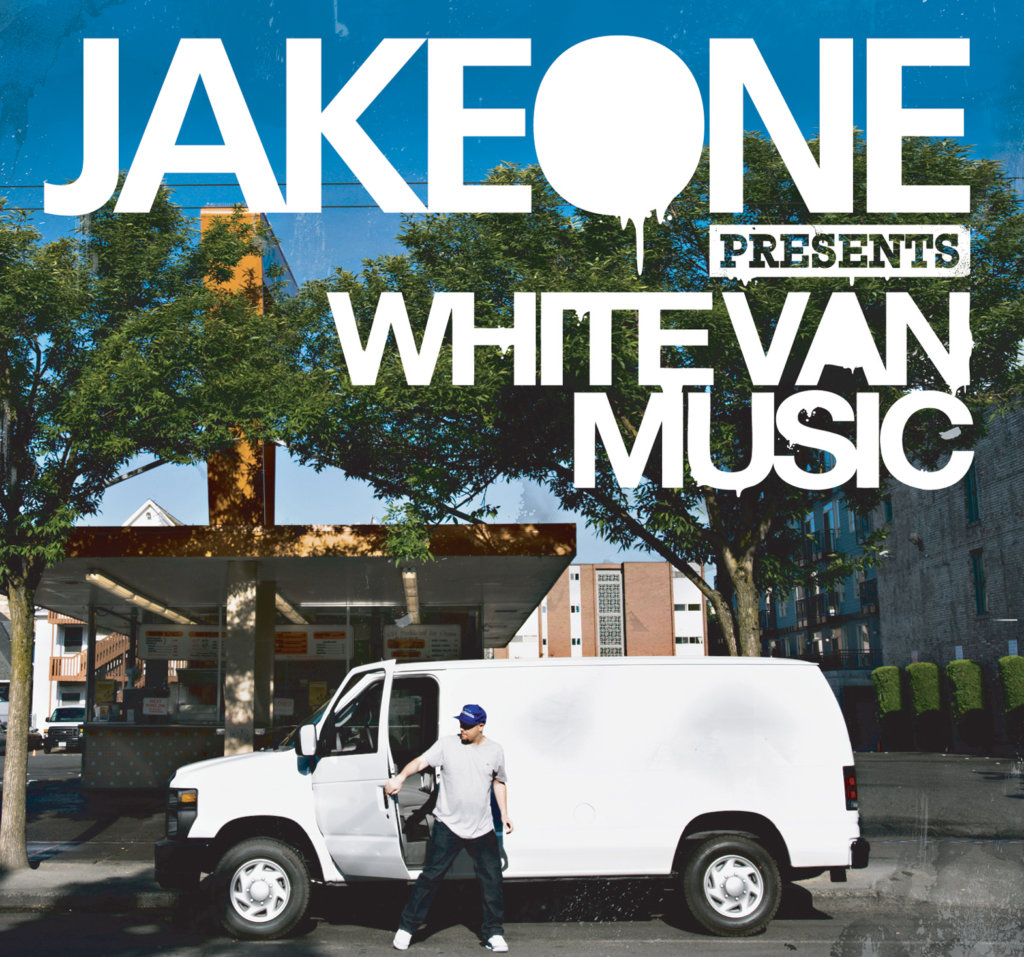 We all know the high profile artists from the epic Rhymesayers Entertainment label, like Atmosphere and Brother Ali. Producer Jake One is a name that may not immediately come to mind when the Rhymesayers roster is discussed, but with this debut album, he definitely established his name. With guests like MF DOOM, Elzhi, Royce Da 5'9″, Busta Rhymes, Slug, Pharoahe Monch, Posdnuos, Brother Ali, Freeway, Black Milk, Prodigy, Evidence, Little Brother, and M.O.P. rhyming over his beats, there needs to be no doubt about the lyrical quality on this album. But Jake One is a producer, and this is a producer's album. 20 tracks and not a weak beat to be found – White Van Music is tight and crisp, a dope debut that is a must-listen for all Hip Hop heads.
Rating: 7.5/10
12. Johnson & Jonson – Johnson & Jonson
Johnson & Jonson is the collaborative debut studio album from Johnson & Jonson, better known as Blu and Mainframe. Following on Blu & Exile's low-key classic Below The Heavens (2007), this album went virtually unnoticed – unfortunately, because this project is dope as f too. Owing to Mainframe's production Johnson & Jonson is totally different from Below The Heavens in style, but not in quality. Blu is on fire with his wordplay here, and Mainframe beats are innovative and different. Johnson & Jonson is one of the most under-appreciated Hip Hop albums released in 2008.
Rating: 7.5/10
13. Dela – Changes Of Atmosphere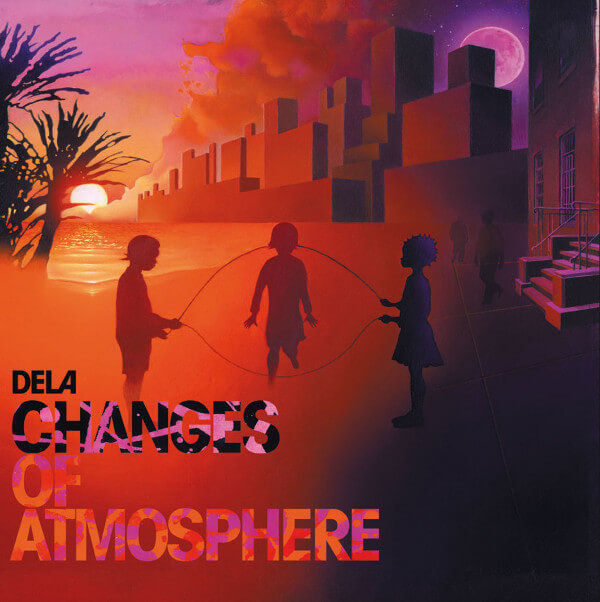 French producer Dela recruited a host of dope emcees (J-Live, Elzhi, Talib Kweli, J. Sands, Blu – among others) to create this excellent 90s-centric jazzy Hip Hop album.
Rating: 7.5/10
14. Invincible – Shapeshifters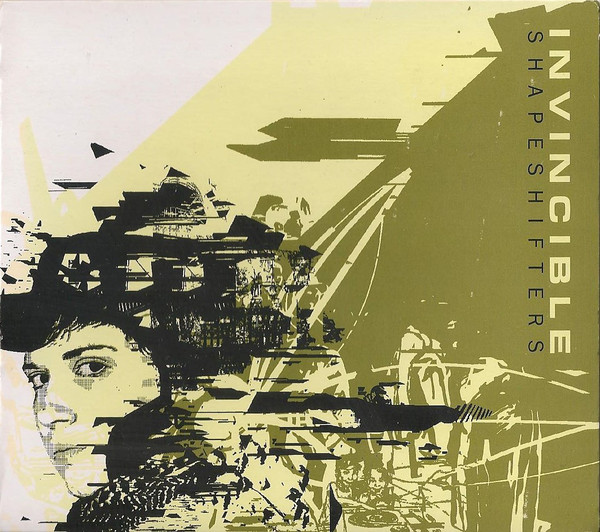 Shapeshifters by Detroit artist Invincible is the most underrated and slept-on album released in 2008. Invincible is a superb emcee, her flow and her technical abilities are top-notch: her wordplay is packed with internal rhyme schemes and with meaning too – she proves she has an astute sociopolitical mind and something to say. Maybe the beats could have been better here and there – but Shapeshifters is all about Invincible's rhymes. Don't sleep on Invincible and Shapeshifters. 
Rating: 7.5/10
15. NYOIL - Hood Treason (Deluxe Edition)
Staten Island, NY, native NYOIL came up in the late 1980s under the name Kool Kim, as one half of the UMC's with Haas G. Together they were responsible for the low-key classic Fruits Of Nature (1991), which contained the hit singles "Blue Cheese" and "One to Grow On". After a disappointing second album, the duo split up, and Kool Kim reemerged as NYOIL.
As NYOIL he is best known for his raucous single and accompanying video for "Y'all Should Get Lynched", which featured photos of "bullsh*t emcees and fake-*ss gangstas" Three 6 Mafia, Jim Jones, The Game, and 50 Cent juxtaposed with stark images of slavery and lynchings. The video was banned from YouTube within its first 48 hours of upload and generated an immediate firestorm of controversy. Both a divisive and unifying figure, NYOIL speaks unabashedly about the deplorable state of commercial Hip Hop music and culture on this debut album.
NYOIL has publicly stated that Babygrande stole his music and that he didn't make any money off this album, indicative of the questionable way a lot of artists were treated whilst signed to Babygrande. Controversy notwithstanding, Hood Treason is an excellent project, and NYOIL deserves his props for it.
Rating: 7.5/10
16. Guilty Simpson - Ode To The Ghetto
Detroit rapper Guilty Simpson's debut album Ode To The Ghetto is an excellent album – with dope bars and great beats. Production of the album was handled by elite producers, including Madlib, Oh No, J Dilla, Black Milk, DJ Babu, and Peanut Butter Wolf, who served as executive producer. It also features guest appearances from Black Milk, Sean Price, MED, Kon Artis, and Simpson's A.D. groupmates Konnie Ross, Kriz Steel, Supa Emcee. Ode To The Ghetto is like an exposé on life in the ghettos in Detroit: kind of weird, but catchy and captivating too. Don't sleep on the underappreciated Guilty Simpson.
Rating: 7.5/10
17. Ill Bill – The Hour Of Reprisal
Ill Bill's second and most personal album, The Hour Of Reprisal is a deep and powerful release – a stand-out in his solo discography and even counting his work as part of Non-Phixion, Circle of Tyrants and La Coka Nostra. Ill Bill handles most of the production duties on this album himself, with some tracks being produced by the likes of Ill Bill's brother Necro, DJ Muggs, DJ Premier and DJ Lethal. Featured guests on the album include Vinnie Paz, Immortal Technique, Everlast, B-Real, Raekwon, Tech N9ne, and Necro. This combined power results in a well put together album, that is sorely underrated by the larger Hip Hop audiences.
Rating: 7.5/10
18. Vordul Mega – Megagraphitti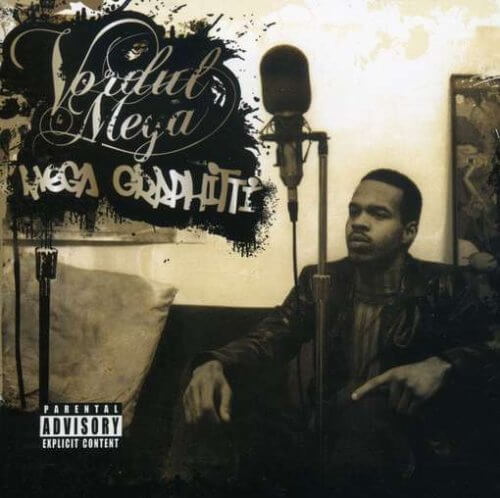 As one half of Cannibal Ox, Vordul Mega is responsible for one of the best Hip Hop albums of all time: the Def Jux classic The Cold Vein (2001). Megagraphitti is Vordul Mega's second solo album. The top tracks on Megagraphitt are "AK-47", "Stay Conscious", "Megagraphiti", "Opium Scripts", "Trigganomics", and the El-P-produced "Keep Living" (with billy woods) – but most of the album is strong, a couple of weaker songs (like "Light" and "Beautiful") cannot ruin Megagraphitti  Not on par with The Cold Vein, but this is a dope project nonetheless.
Rating: 7.5/10
19. Black Milk – Tronic
Rating: 7.5/10
20. Cyne – Pretty Dark Things
Rating: 7.5/10
21. Mike Mictlan & Lazerbeak – Hand Over Fist
Mike Mictlan and Lazerbeak are best-known for being part of the eclectic Doomtree collective. Hand Over Fist offers solid lyricism by Mike Mitclan and blistering soundscapes by Lazerbeak, this is an excellent album by any standard; perhaps the best entry point into the Doomtree catalog for those who like their Hip Hop more traditional and less genre-bending.
Rating: 7.5/10
22. Atmosphere – When Life Gives You Lemons, You Paint That Sh** Gold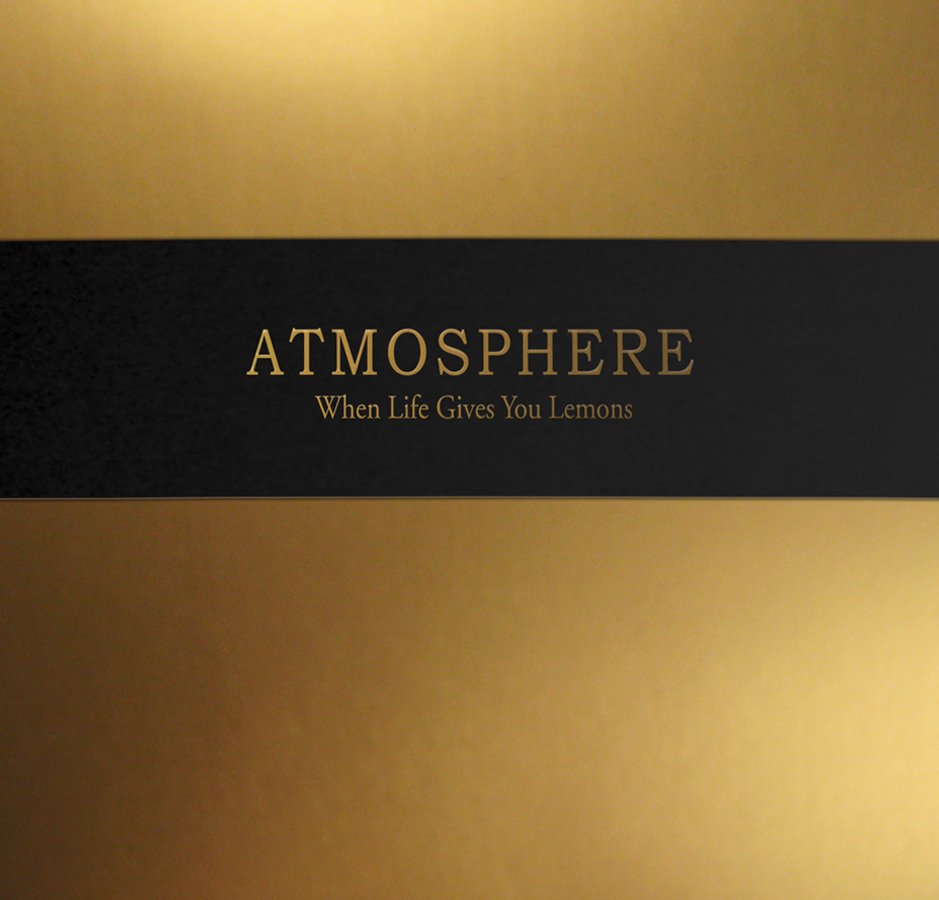 Following their breakthrough project God Loves Ugly (2002) and their best album You Can't Imagine How Much Fun We're Having (2005), Slug and Ant dropped what would go on to become their highest-charting album in 2008: When Life Gives You Lemons, You Paint That Sh** Gold. All Atmosphere's strengths are in evidence here: Ant's beats are mostly excellent from start to finish (a little too pop-polished here and there perhaps), and Slug does what he does best, wearing his heart on his sleeve all as well as doing great storytelling work. With "Yesterday", the heartfelt ode to Slug's deceased father, the albums also holds one of Atmosphere's best songs ever.
Rating: 7.5/10
23. GZA/Genius – Pro Tools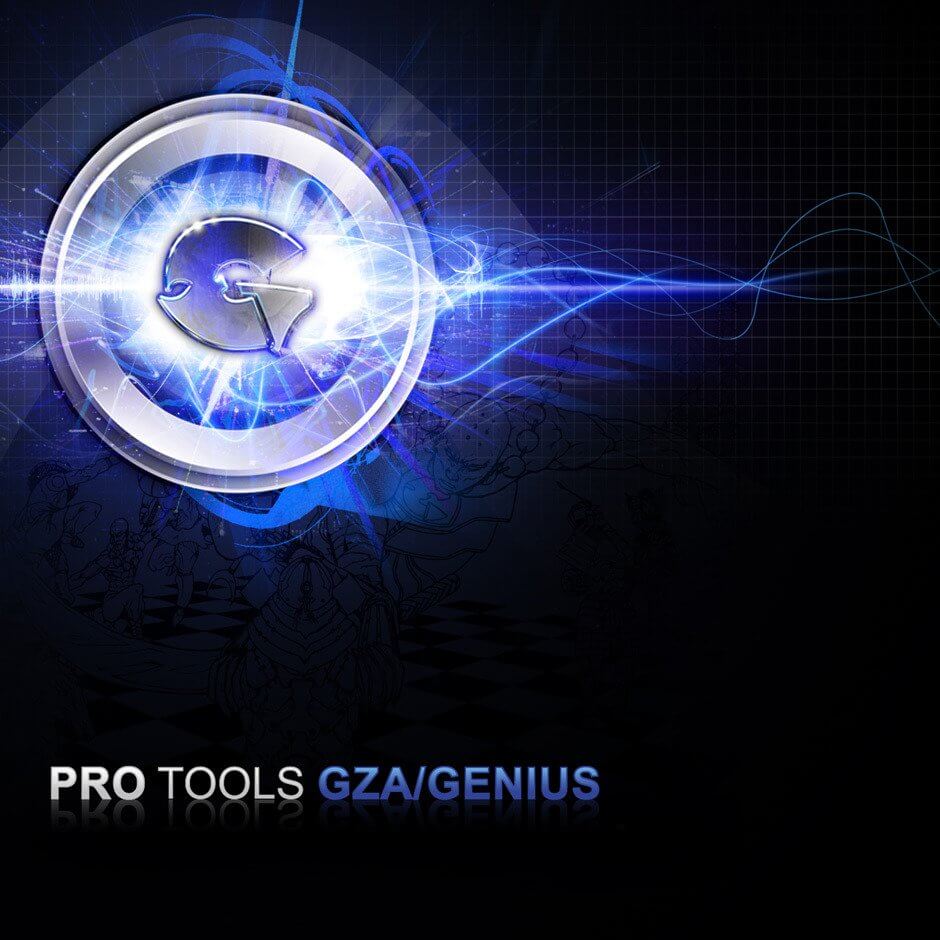 Wu-Tang Clan's GZA second solo album Liquid Swords (1995) is an all-time classic and always used as the yardstick for comparison to his other albums. Sure, the truth is that none of his other albums are on par with Liquid Swords – but that's not to say they're not any good. In fact, when we forget about his lightweight 1991 debut album Words From The Genius, all three albums following Liquid Swords are pretty good. Beneath The Surface (1999) and Legend of the Liquid Sword (2002) are more than solid GZA projects, and the same goes for Pro Tools.
Pro Tools has mostly dope beats (crafted by several record producers such as RZA, Bronze Nazareth, Preservation, Mathematics, Black Milk, Arabian Knight, and True Master), and GZA's rhymes are tight. Pro Tools is a notable release if only for the epic 50 Cent/G-Unit diss "Paper Plate".
Rating: 7.5/10
24. Dagha – The Divorce
Rating: 7.5/10
25. East Coast Avengers – Prison Planet
Rating: 7.5/10
26. Vast Aire – Dueces Wild
Rating: 7.5/10
27. People Under the Stairs – Fun DMC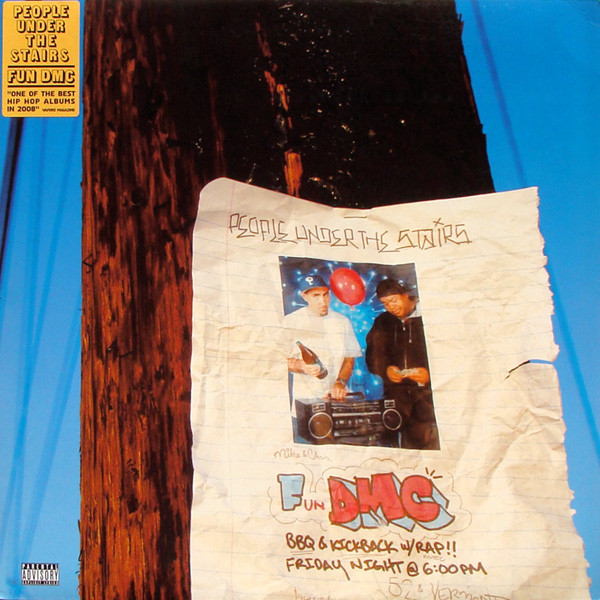 Rating: 7/10
28. Killer Mike – I Pledge Allegiance To The Grind II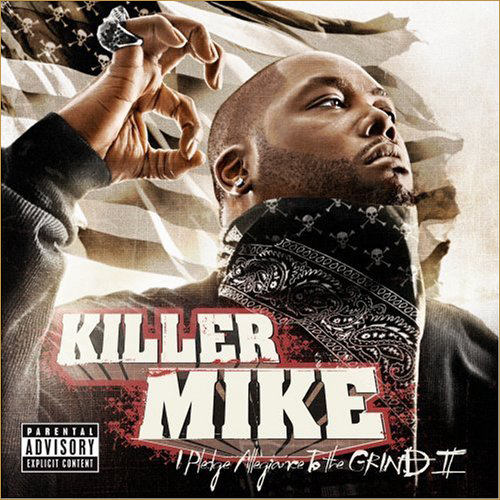 Rating: 7/10
29. Sonic Sum – Films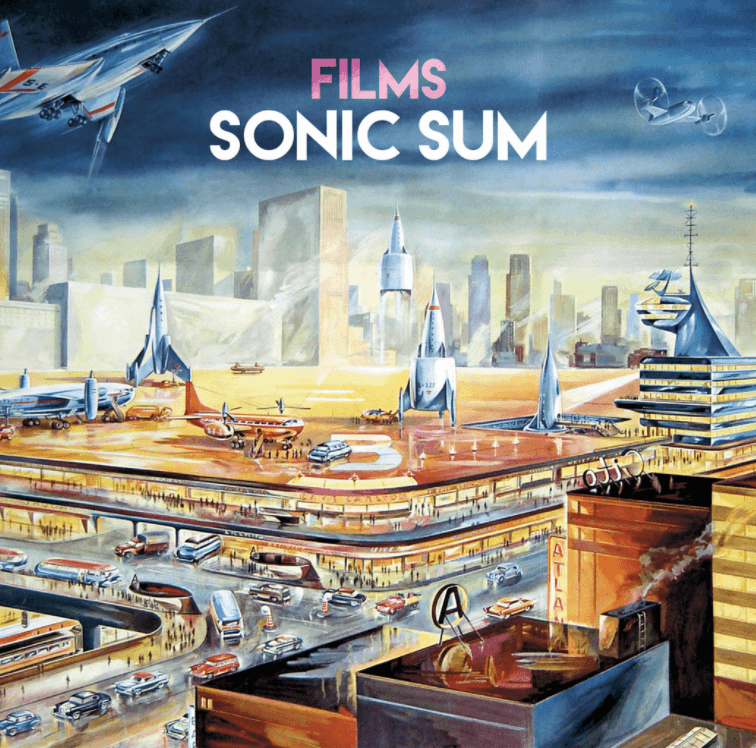 "Emerging from Amaechi Uzoigwe's Ozone collective (Anti-Pop Consortium, Company Flow, Mike Ladd, Mr. Lif, Saul Williams), Sonic Sum has developed a unique formula which brought hip-hop to still unknown areas and level. Straight from the Bronx, the band features 2 Dj's / Producers, Fred Ones and Jun aka Preservation, Eric MO on bass, and the talents of MC/producer Rob Sonic, later Def Jux solo artist and half part of Hail Mary Mallon beside Aesop Rock.
Influenced by Kraftwerk, Public Enemy, or Led Zeppelin, Sonic Sum worked out the perfect alchemy between musicality and lyricism, abstraction, and retrofuturism." (Bandcamp)
Films is a GREAT album. Not for everybody maybe – but those who appreciate Def Jux's best and best-known albums will no doubt the alt-Hip Hop creativity of Sonic Sums' Films.
Rating: 7/10
30. Thirsty Fish – Testing The Waters
Thirsty Fish is an alternative Hip Hop trio (an offshoot from the Project Blowed movement) based in Los Angeles, California – consisting of Dumbfoundead, Open Mike Eagle, and Psychosiz. Testing The Waters is a concept album about fish, stuffed to the gills with references to water and fish. Even if it's questionable if the concept really works, this is an enjoyable listen with quirky beats and abstract lyrics that will especially resonate with people who have a taste for that typical Project Blowed West Coast underground Hip Hop vibe.
Rating: 7/10
31. Bun B - II Trill
II Trill is the second solo studio album by UGK member Bun B and the follow-up to his highly successful solo debut album Trill. On II Trill Bun B deftly balances political and worldly issues with fun party tracks repping his home turf, and he of course has time to honor the memory of his late UGK partner Pimp C. II Trill is on par with the excellent Trill, with stand-out tracks including "Angel In The Sky "(featuring Lil' Razah), "Swang On 'Em" (featuring Lupe Fiasco), "Be Good II Me" (featuring Mya), "That's Gangsta" (featuring Sean Kingston), and "Underground Thang" (featuring Pimp C and Chamillionaire).
Rating: 7/10
32. Kool Keith – Dr. Dooom 2
Kool Keith has always needed someone to bounce his energy off for his projects to be really dope. Such a partnership would mean teaming up with another emcee or like in this case with a producer. Longtime collaborator and producer of the first Dr. Dooom album, Kutmasta Kurt is back once again to provide some excellent boom-bap beats for Kool Keith – who is using the Dr. Dooom moniker again this time – to shine on.
Sure, this album is not as good as Dr. Dooom's first outing First Come First Served, but together with Diesel Truckers it easily is one of Keith's best albums of the 2000s. Kool Keith's rapping is better and more inspired here as it had been in a while and most of his lyrics are as insane, bizarre, and fun as they always are.
"Your chance to talk the same stuff is irrelevant to me / You're a glorified peasant to me / Your chick has the face of the gorilla / Of course she can bring a present to me" 
"Step-N-Fetchers", "The God Of Rap", "Surgery" and "Do Not Disturb" are stand-out tracks, but there's more than enough to enjoy on Dr. Dooom 2.
Rating: 7/10
33. Jedi Mind Tricks – A History Of Violence
Not Jedi Mind Tricks' best album, but not nearly as bad as some critics have it. A History Of Violence is a solid follow-up to the admittedly superior Servants In Heaven Kings In Hell (2006) album.
Rating: 7/10
34. Awon – Beautiful Loser
Awon's debut album Beautiful Loser is a dope presentation of smooth, jazzy, 90s-centric boom-bap Hip Hop, and a fine primer for even better things to come in the 2010s  – Virginia resident Awon is one of those stalwarts who are instrumental in keeping real, traditional Hip Hop alive. Underrated, but appreciated.
(This is the cover art for the 10th-anniversary edition, which we think is aesthetically more pleasing than the original 2008 cover.)
Rating: 7/10
35. Murs – Murs For President
Murs' sixth studio album is not his best, but worth the price of admission on the strength of classic cuts like "The Science" and "Break Up (The OJ Song)" alone.
Rating: 7/10
36. Lil Wayne - Tha Carter III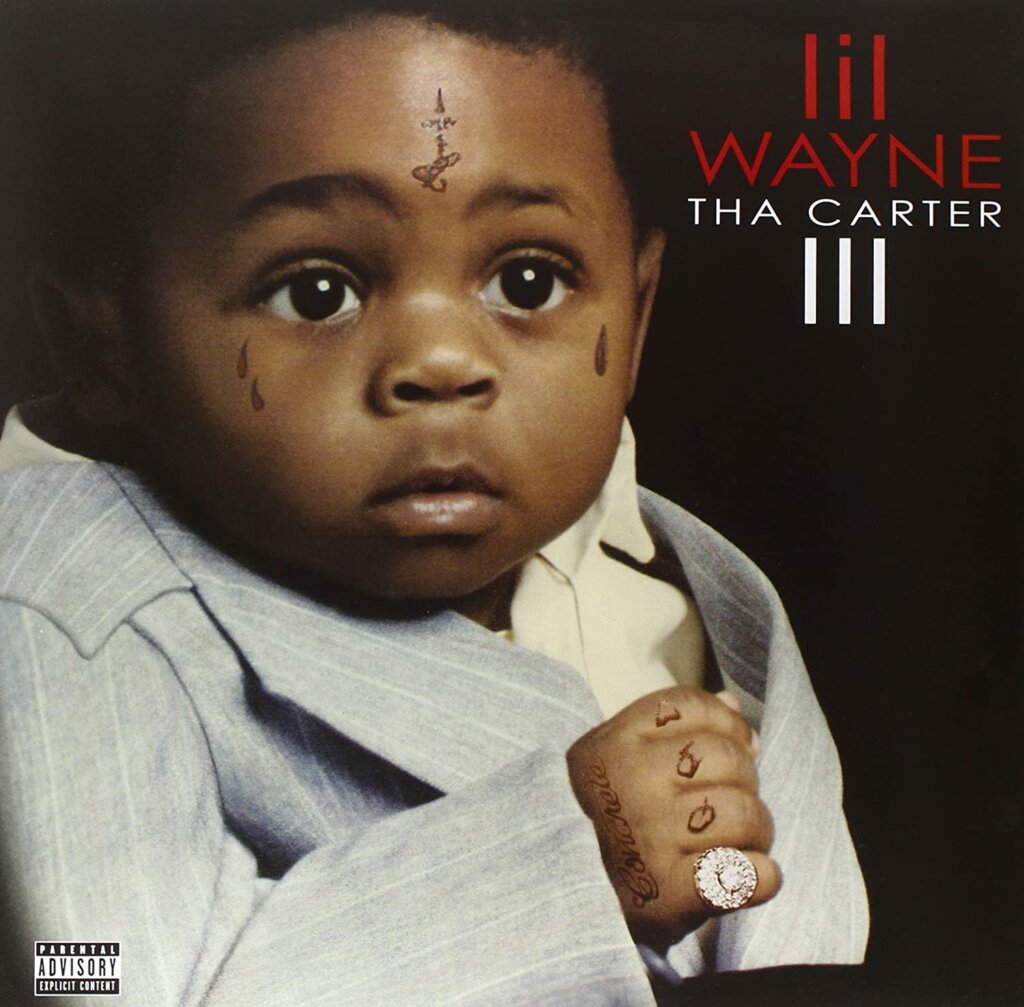 Tha Carter III is Lil Wayne's sixth studio album, it follows Tha Carter II as well as a long string of mixtape releases and guest appearances on other Hip Hop and R&B artists' records, helping to maximize Lil Wayne's exposure in the mainstream, which was further aided by features appearances on this album from high-profile artists such as Jay-Z, T-Pain, Busta Rhymes, and Kanye West, among others.
Lil Wayne is an icon, one of the most influential rappers of the last two decades. Even if he is not exactly a trap-rapper himself, it's not a stretch to say he helped father the mumble trap genre, spawning an army of face-tatted Lil Clones who have been flooding the mainstream with an endless stream of generic braindead music. For this reason, and because he released a lot of terrible music himself (in the 2010s, mostly), we have often dismissed Lil Wayne. Not all his releases are bad though. Especially among his early Cash Money work (either solo or as part of the Hot Boys) and his 2000s mixtapes plenty of solid music can be found, not to mention Tha Carter II, which is his absolute best album.
Tha Carter III is one of the major albums of the aughts, one we didn't much care for when it dropped but which has undeniably grown on us. The album is frontloaded, with a much weaker back half – but classic Lil Wayne bangers such as "A Milli", "Dr. Carter", and "Let The Beat Build" make up for the weaknesses. Tha Carter II is Lil Wayne's best and most consistent album, but Tha Carter III is not far behind.
Rating: 7/10
37. Del The Funky Homosapien – Eleventh Hour
Eleventh Hour is the fifth solo studio album from legendary Del The Funky Homosapien. The album was announced and partially recorded in 2004, but it didn't come out until March 11, 2008, when it was eventually released by Definitive Jux – Del's only release on the label. The album is produced by Del himself with additional production from Opio, KU, and J-Zone. Eleventh Hour is not Del's best work and not on par with classics like I Wish My Brother George Was Here (1991), No Need For Alarm (1993), 3rd Eye Vision (with Hieroglyphics, 1998), and Deltron 3030 (with Dan The Automator & Kid Koala, 2000), but it is a pretty good album anyway that belongs to the better half of Del's extensive catalog. Eleventh Hour is not perfect, but it's a fun and satisfying listen nonetheless.
Rating: 7/10
38. Snowgoons – Black Snow
Snowgoons is a crew of German producers who are basically making the same album over and over again – all their projects feature hard-hitting and bass-heavy boom-bap beats in the best Jedi Mind Tricks and Army Of The Pharaohs tradition, and for each project they recruit a bunch of the finest underground emcees to do justice to those beats.
Black Snow is Snowgoons' second studio album and of their best, also thanks to the vocal contributions of heavy hitters like Apathy, Reef The Lost Cauze, King Magnetic, Ill Bill, Smif-n-Wessun, Edo G, Killah Priest, R.A. The Rugged Man, and many more.
Rating: 7/10
39. T.I. - Paper Trail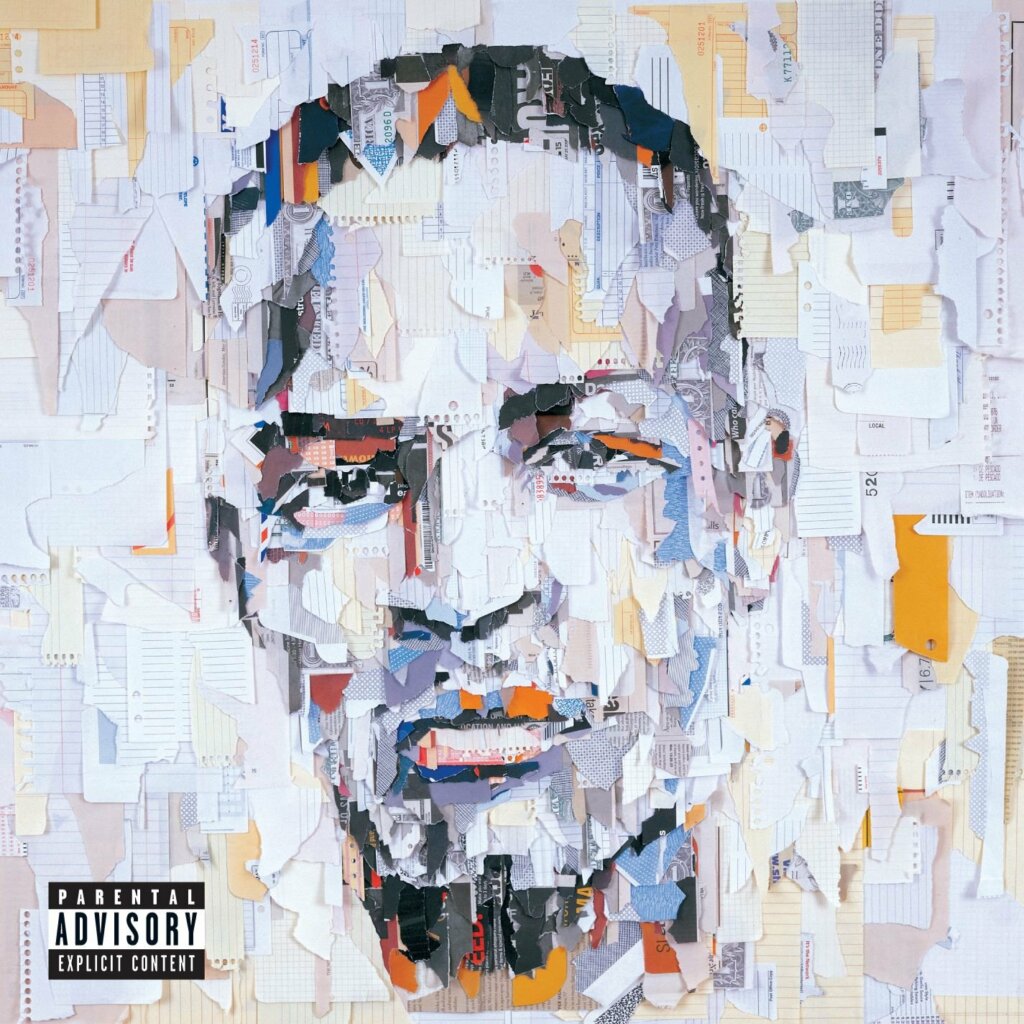 Paper Trail is T.I.'s sixth studio album, from when he was at the top of his career. Paper Trail is T.I.'s biggest commercial success and his third-best album. Lots of mainstream appeal and pre-trap sensibilities.
Rating: 7/10
40. KRS-One – Maximum Strength
In 1998, a year after KRS's best-selling album I Got Next, the intended follow-up called Maximum Strenght was shelved. Ten years later this album appeared, using the shelved 1998 cover with 'two thousand eight' added to the title. Upon release it was said to contain all new tracks, so the reason for re-using the mothballed name and cover is not really clear.
Whatever the case, Maximum Strenght is a solid KRS-One effort. Tight lyrics, good beats, and that expected KRS flow and philosophical teachings – nothing wrong with this album other than that it is too short, a little over 30 minutes in length make Maximum Strength feel more like an EP than a 'complete' album. "Beware", "Pick it Up", "Hip Hop", "New York", "The Heat" – enough dope tracks here, if no real standouts like on most of his other albums.
Rating: 6.5/10
Honorable Mentions
Ice Cube – Raw Footage
Scarface – Emeritus
EPMD – We Mean Business
Reks – Grey Hairs
Paris – Acid Reflex
Kool Keith – Tashan Dorrsett
AZ – Undeniable
Pete Rock – NY's Finest
Jean Grae – Jeanius
Pacewon & Mr. Green – The Only Color That Matters Is Green
Common Market – Tobacco Road
Akrobatik – Absolute Value
Craig G & Marley Marl – Operation Take Back Hip-Hop
KRS-One – Adventures In Emceein'
The Loyalists – Redemption
Substantial – Sacrifice
Torae – Daily Conversation
Large Pro – Main Source
Raashan Ahmad – The Push
Viro The Virus – The Sharpest Blade
Verbal Kent – Fist Shaking
Nappy Roots – The Humdinger
Skillz – The Million Dollar Backpack
Edo. G & Da Bulldogs ‎– Acting
Psych Ward – Rulers Of The Damned
Edgar Allen Floe – The Streetwise LP
Reef The Lost Cauze – A Vicious Cycle
Killah Priest – Behind The Stained Glass
Pumpkinhead ‎– Picture That (The Negative)
C.R.A.C. – The Piece Talks
Chief Kamachi & Killah Priest – Beautiful Minds
Big John – The Next Step
Fakts One ‎– Long Range
Krizz Kaliko – Vitiligo
Eric Bobo – Meeting Of The Minds
Kenny Segal – Ken Can Cook
Chino XL – Something Sacred
Qwel & Kip Killagain – The New Wine
Moka Only – Carrots And Eggs
Common – Universal Mind Control
Big Noyd – Illustrious
Panacea – A Mind On A Ship Through Time
The Mighty Underdogs – Droppin' Science Fiction
Kidz In The Hall – The In Crowd
Nicolay & Kay – Time:Line
Time Machine – Life Is Expensive
Yak Ballz – Scifentology II
Doap Nixon – Sour Diesel
Outerspace – God's Fury
Tame One – Ol' Jersey Bastard
Flobots – Fight With Tools
Termanology – Politics As Usual
Moka Only – Clap Trap
MC Chris – MC Chris Is Dead
DJ Muggs & Planet Asia – Pain Language
Murs & 9th Wonder – Sweet Lord
9th Wonder & Buckshot – Tha Formula
RZA – Digi Snacks
Cappadonna – The Cappatalize Project
Prodigy – H.N.I.C. Pt. 2
Sheek Louch – Silverback Gorilla
Shawn Jackson – First Of All
Black Spade – To Serve With Love
Chief Chinchilla – Live @ The Liqua Sto
T.H.U.G. Angelz – Welcome To Red Hook Houses
Heltah Skeltah – D.I.R.T. (Da Incredible Rap Team)
Andre Nickatina & Mac Dre – A Tale Of Two Andres
88-Keys – The Death Of Adam
Sadat X – Generation X
Z-Ro – Crack
David Banner – The Greatest Story Ever Told
Fat Joe – The Elephant In The Room
G-Unit – T.O.S: Terminate On Sight
Ludacris – Theater Of The Mind
Three 6 Mafia – Last 2 Walk
Tech N9ne – Killer
MJG – This Might Be The Day
E-40 – The Ball Street Journal
K-Rino – Triple Darkness Vol. 1 – Wreck Time
K-Rino – Triple Darkness Vol. 2 – The Lyrics
K-Rino – Triple Darkness Vol. 3 – Coalition Ambush
The Game – LAX
Joe Budden – Halfway House
LL Cool J – Exit 13
Snoop Dogg – Ego Trippin'
Rick Ross – Trilla
Young Jeezy – The Recession
Kanye West – 808s & Heartbreak