[A concept album is an album unified by a larger purpose or meaning to the album collectively than to its tracks individually. This may be achieved through a single central narrative or theme, or through a sense of artistic cohesiveness.]
Author Jim Cullen describes a concept album as: "a collection of discrete but thematically unified songs whose whole is greater than the sum of its parts … sometimes [erroneously] assumed to be a product of the rock era." Author Roy Shuker defines concept albums as albums that are "unified by a theme, which can be instrumental, compositional, narrative, or lyrical… In this form, the album changed from a collection of heterogeneous songs into a narrative work with a single theme, in which individual songs segue into one another."
We have selected the 15 best Hip Hop concept albums, with the unification of an album through a single central narrative or theme as the focal point for the compilation of this list.
Albums like OutKast's ATLiens, Raekwon's Only Built 4 Cuban Linx… and De La Soul's De La Soul Is Dead almost fit the definition of a 'concept album' because of their cohesive feel accomplished through skits or themes, but they do not really have a central narrative and therefore these albums (and there are many more that can almost be considered concept albums) did not make the list. With that said, let's get into it!
15. Danger Doom - The Mouse And The Mask (2005)
Central theme/narrative: Adult Swim Cartoons.
A year after Madvillainy, the masterpiece collaboration with Madlib, underground hero MF DOOM dropped another gem on us in the form of The Mouse And The Mask, this time together with left-field producer Danger Mouse (best known for mashing The Beatles' The White Album and Jay-Z's The Black Album into The Grey Album).
MF DOOM is lyrically as strong as ever, mixing up his trademark abstract imagery with his usual intricate self-aggrandizing, this time all the way through sprinkled with cartoon references – all of it strengthened by Danger Mouse's instrumentals which definitely add to the thematic feel of the album.
Ghostface Killah, Cee-Lo Green and Talib Kweli drop by for guest verses, with especially Ghostface stealing the show on "The Mask". Other highlights are "Sofa King", "Old School" (with Talib Kweli) and the stab at former friend MF Grimm, "El Chupa Nibre".
14. Jay-Z - American Gangster (2007)
Central theme/narrative: Jay-Z chronicles his time as a street hustler, inspired by Ridley Scott's film of the same name.
American Gangster signified a definitive return to form for Jay-Z after the disappointing 2006 album Kingdom Come. According to Jay-Z himself, almost every song on American Gangster is based on a specific scene from the Ridley Scott film about the life of former drug kingpin Frank Lucas (played by a formidable-as-always Denzel Washington).
American Gangster feels like a more mature version of Jay-Z's classic debut Reasonable Doubt and is one of Jay-Z's better albums without a doubt.
13. Brotha Lynch Hung - Dinner & A Movie (2010)
Central theme/narrative: The fictional main character is the known as The Hang, a normal, everyday man who transforms into a serial killer at night, murdering rappers. It begins in an interrogation room, where the Coat Hanga Strangla is promising to confess to his crimes. The skits throughout the album tell of how the local police department are desperately trying to put a stop to the murders.
Dinner and a Movie is the first album in a trilogy of concept albums, preceding the equally excellent Coathanga Strangla (2011) and Mannibalector (2013).
Sacramento's Brotha Lynch Hung is one those rappers who is sure to polarize – you either love him or hate him. Fact is he is a skilled rapper, whether you like his subject matter or not.
Dinner & A Movie (as the other two albums in the trilogy) plays like a horror movie and should be enjoyed as such – a piece of (admittedly at times pretty sick) entertainment. Those who are able to stomach his horrorcore lyrics – and his depravity knows no limits – are in for a treat. Great production and rapping – this trilogy is dope as 'hell'.
12. Mr Lif - I Phantom (2002)
Central theme/narrative: "an exploration of the dynamics of everyday life, and the pursuit of our dreams, in a rapidly decaying society." The narrative begins with death ("A Glimpse At The Struggle") and resurrection ("Return Of The B-Boy") and ends with nuclear holocaust ("Earthcrusher," "Post-Mortem").
The cover of the album nicely sums up the lyrical content – I Phantom deals with media, government, food, religion, law, sex, violence, drugs, and money – and how these things control and run people's lives and how they are used to wipe out a person's individuality.
I Phantom is filled with excellent tracks – if you somehow missed out on this album and you want to have a taste of the album, check out the 8-minute epic "Return Of The B-Boy" (in which Mr. Lif is resurrected as a Hip Hop messiah), and you'll know what you're in for.
The thematic and narrative scope of I Phantom is incredible, and even it is heavy stuff at times, this is a brilliant album. Lyrically astute and the production to back up the poignancy of the narrative – this is an important album and one that has to be remembered.
In a year where an album like Nellyville sold over 6 million units, this Mr. Lif masterpiece went largely unnoticed. Fluf over substance – that's the world we live in and that's one of the points this album so cleverly makes.
11. Masta Ace - A Long Hot Summer (2004)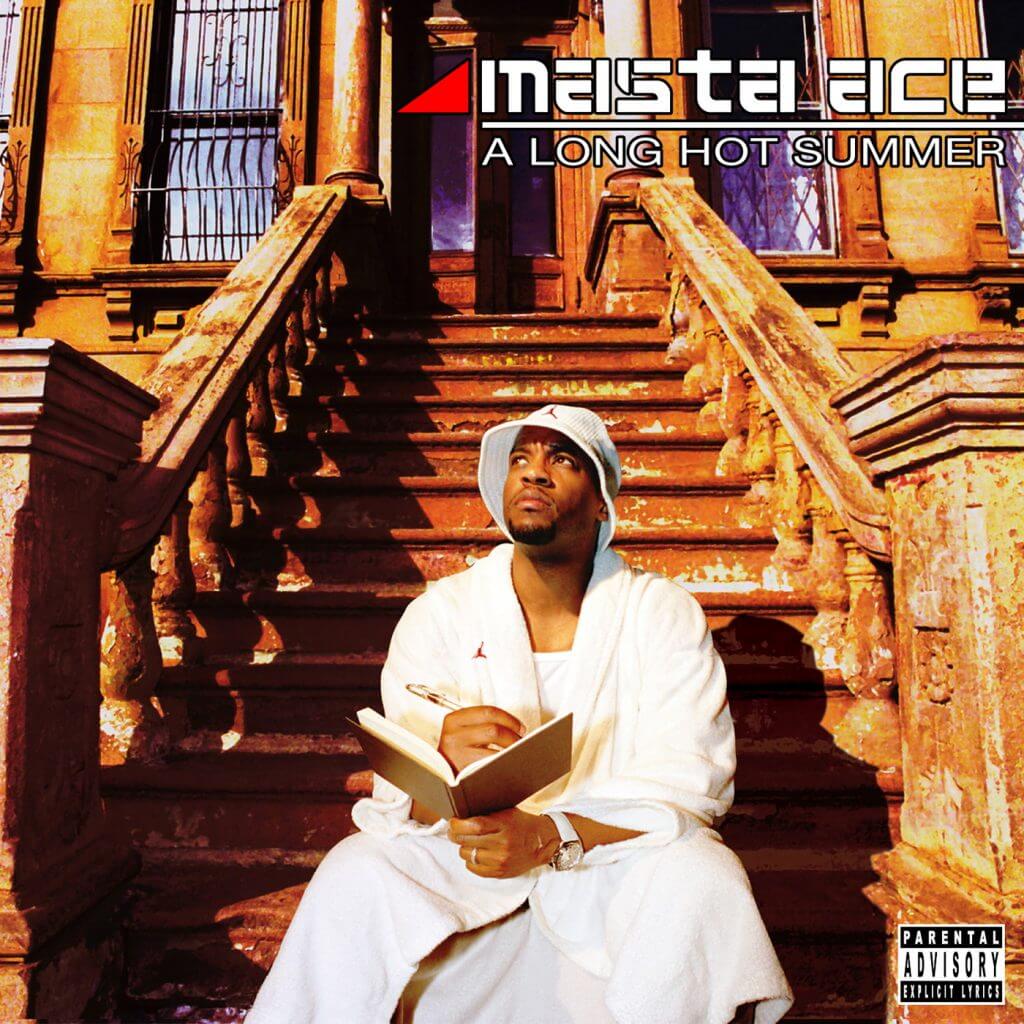 Central theme/narrative: the story follows Ace, an underground rapper through his "Long Hot Summer" in Brooklyn, accompanied by buddy Fats Belvedere. Ace ventures through the Brooklyn streets and goes out on tour with Fats as his unofficial manager.
Following the monumental Disposable Arts, A Long Hot Summer is another concept album by Masta Ace, almost as brilliant as its predecessor.
A Long Hot Summer serves as sort of a prequel to Disposable Arts. With guest appearances by Jean Grae, The Beatnuts, Big Noyd, Edo G., Punch & Words, Apocalypse, Leschea and Rahzel, A Long Hot Summer confidently manages to navigate its riveting storyline, resulting in another masterpiece for the unsung Masta Ace.
Masta Ace would conclude his unofficial trilogy of concept albums in 2016 with the excellent The Falling Season, another one of his albums that deserved to be included on this list, if only in a mention here.
10. Ghostface Killah & Adrian Younge - Twelve Reasons To Die (2013)
Central theme/narrative: Twelve Reasons To Die serves as the score to a fictive vintage Italian horror film. The album's story is set in 1960s Italy featuring an alter ego character of Ghostface Killah, Tony Starks. He is an enforcer for the DeLuca crime family, who is murdered by his former employers after striking out on his own and falling in love with the kingpin's daughter. His remains are melted in vinyl and pressed into a dozen LPs that, when played, resurrect him as the Ghostface Killah, a force for revenge incarnate.
Sounds crazy right? But it works – producer Adrain Younge goes all out here, integrating a wall of different soundscapes as the musical backdrop, merging iconic spaghetti Western film music from the likes of Ennio Morricone with haunting opera singing and 70's soul & blaxploitation vibes featuring thick bass lines and organs.
Younge's music is as much integral to the cohesiveness of the album as Ghostface's excellent lyrical performances are. Cuts like "I Declare War", "The Catastrophe" and "Beware of the Stare" are exemplary of the dopeness of this album, but it's all fire.
Twelve Reasons To Die is different and weird, but interesting and ultimately satisfying, up there with Ghostface Killah's best work – if you allow yourself to get into it.
9. MF DOOM - Mm... Food (2004)
Central theme/narrative: Food. 
MF DOOM has dropped a bunch of left-field classics and dope concept albums in his career. While albums like Operation Doomsday and Madvillainy are true Hip Hop classics, they are not included on this list as they can not really be called 'concept albums' when you take the unification of an album through a single central narrative or theme as a starting criterium. Same applies more or less to DOOM's dope 2003 albums Vaudeville Villain (as Viktor Vaughn) and Take Me To Your Leader (as King Geedorah).
Mm… Food is one of those albums that can be labeled a concept album, as every track is compiled primarily of food related subject matter. The food related content works better than you might expect, particularly when DOOM uses it as a means to cleverly diss other emcees.
"Beef Rap", "Hoe Cakes", "Rapp Snitch Knishes", are some of the real DOOM bangers on this one. Creative and experimental production as always (mostly done by MF DOOM himself) and of course DOOM's conversational and complex flow and abstract lyrical imagery, make for a dope album, admittedly for people with an acquired taste.
8. The Roots - Undun (2011)
Central theme/narrative: Undun tells about the short, tragic life of fictional character Redford Stevens, set in urban poverty, and is told through a reverse-chronological narrative.
Undun is a dark and poetic masterpiece, different but intriguing. Short but (bitter)sweet, it chronicles the life and death of Redford Stephens, a fictional character who makes some bad choices in his life and ends up paying the ultimate price for it, and it tells this story in reverse – it begins with his death and works it's way back to the beginning of the story, which is the end of the album.
Few acts in Hip Hop can boast the same longevity and number of superior albums as The Roots can, and Undun certainly is up there with their best efforts – and that's saying something.
7. Sticky Fingaz - [Blacktrash] The Autobiography Of Kirk Jones (2001)
Central theme/narrative: the portrayal of the fictional Kirk Jones, a felon just released from prison who is now struggling to come to terms with life outside jail.
The greatest Hip Hop album you have never heard. Or have you? Either way – this is one criminally underrated album, easily one 2001's finest.
Blacktrash tells us the story of Sticky Fingaz' maniacal alter ego Kirk Jones and the trials and tribulations he went through. The album plays like a movie and lyrically Sticky Fingaz has never been this good, however dope his work with Onyx has been throughout the years.
With guest appearances from Eminem, Canibus and Raekwon (and others) the album has no shortage of star power, but the true star here is Sticky Fingaz / Kirk Jones. Blacktrash is a perfectly executed concept album which deserves a place in any self-respecting Hip Hop fans music collection.
6. CunninLynguists - A Piece Of Strange (2006)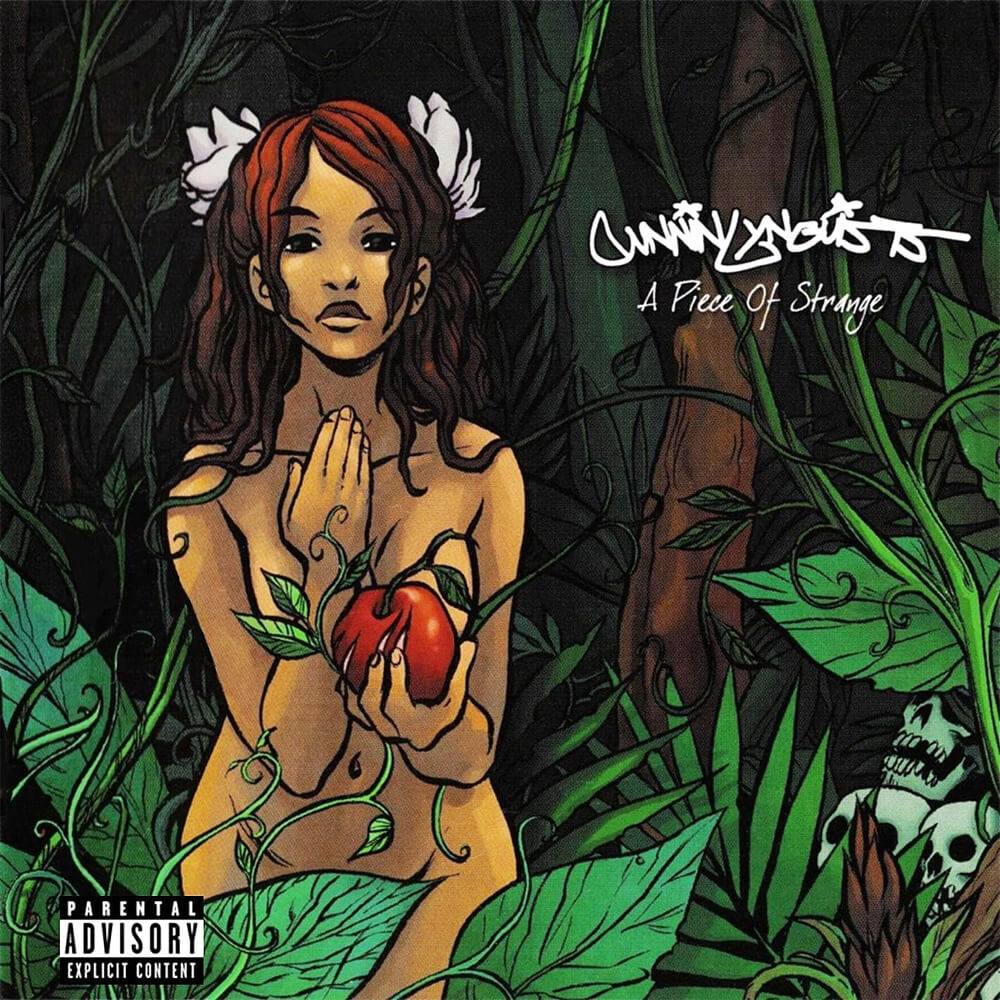 Central theme/narrative: A Piece Of Strange follows the story of a man and those closest to him in their struggles with right and wrong, love and hate, faith and sin. 
The third album from the underrated CunninLynguists is a masterpiece from start to finish. Much darker and denser than their more light-hearted and fun first two albums, A Piece Of Strange takes us on a journey following the story of a man and those closest to him in their struggles with right and wrong, love and hate, while at the same time exploring the religion and racism that were (and are) so prevalent in the south. The 16 songs contain loose connections with certain defined Biblical numerics and their interpretations. In Kno's own words:
"This album is not meant to be overtly Christian in theme or presentation, but more so delivering an amoral slant to a storyline communicated through Hip Hop. Deacon's life growing up as the son of a preacher definitely led us to some of the insights and story molding that went on when we were making and recording the album, but as most moderate Christians will tell you…you have to relate the material as generally as possible without preaching and talking down to people. APOS wasn't meant to teach faith-infused lessons necessarily, but simply to deliver a story."
A Piece Of Strange offers excellent production and clever lyrics – the whole album is as good as it gets. Standouts tracks aplenty, but cuts like Brain Cell and Nothing To Give especially shine. Don't sleep folks, this truly is a landmark album.
5. Little Brother - The Minstrel Show (2005)
Central theme/narrative: The Minstrel Show follows a fictional television network called "UBN" (U Black Niggas Network), which is a satire of stereotypical programs and advertisements for African Americans. Many of the skits contain tongue-in-cheek references to black pop-culture in the United States.
After their incredible debut The Listening, 9th Wonder, Phonte, and Big Pooh dropped another flawless album on us with The Minstrel Show. Another one of those albums that received widespread critical acclaim, but no radio play – as it was not about guns, money, and bitches but rather about intelligence and upliftment. Clever rhymes, dope beats, and HEART, this is Hip Hop as it is supposed to be.
With Common's BE, Ohmega Watts' The Find and Atmosphere's You Can't Imagine How Much Fun We're Having, The Minstrel Show is one of 2005's very best albums, no doubt about it.
4. Deltron 3030 - Deltron 3030 (2000)
Central theme/narrative: The album's story casts Del in the role of Deltron Zero, a disillusioned mech soldier and interplanetary computer prodigy rebelling against a 31st-century New World Order. In a world where evil oligarchs suppress both human rights and Hip Hop, Del fights rap battles against a series of foes, becoming Galactic Rhyme Federation Champion. To celebrate, Del takes a trip back to Earth for a vacation, but is ambushed by his enemies and has his memory wiped, plunging the world back into darkness.
Simply brilliant. One of the best concept albums ever created, this collaboration between producer Dan the Automator (as The Cantankerous Captain Aptos), rapper Del the Funky Homosapien (as Deltron Zero/Deltron Osiris), and DJ Kid Koala (as Skiznod the Boy Wonder) is as timeless a piece of music as it gets.
A challenging listen maybe, but ultimately extremely rewarding – a milestone not just for Hip Hop, but for music in general.
3. Masta Ace - Disposable Arts (2001)
Central theme/narrative: Disposable Arts follows a young Brooklyn man's release from prison, his return home, and his life at "The Institute of Disposable Arts", a school in which Ace enrolls after realizing how bad the situation in Brooklyn is.
Masta Ace is one of those few artists who are able to keep reinventing themselves while turning out consistent quality. This album is no exception. Ever since his 1990 debut album Take A Look Around Masta Ace has been one of Hip Hop's greatest talents, who was always able to capture the true essence of Hip Hop in all his work.
Disposable Arts offers excellent production and clever wordplay; from Masta Ace himself and guests like Rah Digga, Jean Grae, Greg Nice, Punchline, Wordsworth and more.
This album arguably is Masta Ace's magnum opus, although the sequel/prequel A Long Hot Summer is almost as formidable.
2. Prince Paul - A Prince Of Thieves (1999)
Central theme/narrative: A Prince Of Thieves follows the story of an aspiring young emcee named Tariq, played by Juggaknots emcee Breezly Brewin, who needs to collect money to record a demo tape before a meeting with Wu-Tang Clan leader RZA. The story follows a desperate Tariq, who quits his low-paying job and turns to his friend True, played by emcee Big Sha, who introduces him to drug dealing. The two make their way through the drug world, a police ambush, jail, and, finally, a deadly showdown.
The ultimate Hip Hop concept album? A Prince Among Thieves, sometimes dubbed the first 'rap opera', features cameos by Kool Keith, Big Daddy Kane, Chubb Rock, Biz Markie, De La Soul, Everlast, Sadat X, Xzibit, Kid Creole, Special Ed, Chris Rock, RZA and Buckshot. Fresh beats and dope rhymes throughout – without a doubt this is one of the best concept albums in Hip Hop, ever.
1. Dr. Octagon - Dr. Octagonecologyst (1996)
Central theme/narrative: the life and times of Dr. Octagon
Dr. Octagonecologyst introduces the character of Dr. Octagon, a homicidal, hypersexual, extraterrestrial, time-traveling gynecologist, and surgeon. Dr. Octagon's history is detailed throughout the album's songs, skits, and samples.
According to Mickey Hess, author of Is Hip Hop Dead? The Past, Present, and Future of America's Most-Wanted Music:
"The album's beginning and ending tie together the stories of the fictional character Dr. Octagon and the rap career of Kool Keith Thornton himself: We begin with '3000' and end with '1977,' which purports to be an audio recording from an early rap performance by Kool Keith … announcing a 1977 rap show featuring … pioneers Grandmaster Flash, Kool Herc, the L Brothers, and the original scratch creator Grand Wizzard Theodore [sic]. The message is clear: Kool Keith is a part of Hip Hop history, and even as rap moves on to the future, Dr. Octagon does not replace Kool Keith."
Is this Kool Keith's best album (outside Ultramagnetic's debut Critical Beatdown)? In a catalog as deep and diverse as Kool Keith's is, it may be hard to choose – but Dr. Octagonecologyst arguably is his magnum opus.
An all-time underground favorite, Dr. Octagonecologyst simply is a perfect album. The concept works, the album flows perfectly and the production by Dan The Automater is absolutely phenomenal – innovative, eery, spaced-out: the instrumentals provide the perfect backdrop for Kool Keith's trademark bizarre lyrics.
Dr. Octagonecologyst provided a new benchmark in pushing the limits of Hip Hop and has rarely been surpassed since its release in 1996.
Honorable Mentions
Aceyalone – A Book Of Human Language (1998)
Handsome Boy Modeling School – So… How's Your Girl (1999)
Lupe Fiasco – The Cool (2007)
eMC – The Show (2008)
Plug 1 & Plug 2 Present… First Serve (2012)
Kendrick Lamar – Good Kid M.A.A.D. City (2012)
Masta Ace – Things Fall Apart (2016)