Regular visitors of this website will know that HHGA was created to celebrate and help keep alive our favorite period in Hip Hop – the Golden Age: say the mid-eighties through the mid- to end-nineties. However, we are also here to wax enthusiastically about good Hip Hop released in more recent years.
Just before the turn of the millennium, the major corporations had turned mainstream Hip Hop into a dumbed-down and overall terrible shadow of its former self – but outside the mainstream, Hip Hop has ALWAYS been alive and kicking. There have always been tons of artists creating excellent Hip Hop, with or without that golden age vibe. So forget the mainstream rap and dig deeper – there is so much quality Hip Hop out there for you to enjoy.
One of our favorite collectives of the last decade and a half is Doomtree. For those that don't know – who or what is Doomtree? Words from their own website:
[Doomtree started as a mess of friends in Minneapolis, fooling around after school, trying to make music without reading the manual. The group had varied tastes—rap, punk, indie rock, pop—so the music they made together often bore the toolmarks of several styles. When they had enough songs, they booked some shows. They made friends with the dudes at Kinkos to print up flyers. They burned some CDs to sell. The shows got bigger. Of necessity, Doomtree's seven members (Cecil Otter, Dessa, Lazerbeak, Mike Mictlan, P.O.S, Paper Tiger, and Sims) figured out how to run a small business. Lazerbeak's garage became the merchandise warehouse; P.O.S' mom's basement became the webstore. A decade and fifty releases later, it's all properly official—Doomtree is now a real, live label with international distribution—but not that much has changed. Doomtree still partners with people who aren't jerks. If members can't find something they need, they make it themselves. Although each member has a career as a solo artist, every so often the whole crew convenes to make a collaborative record as a group.]
Always pushing genre boundaries, Doomtree is known for incorporating a wide range of musical influences into their work with lyrical complexity and wordplay – both on their group albums and their solo efforts.
For this list, we have selected our 9 favorite projects to come out of the Doomtree camp. If you are not in the Doomtree loop yet, we challenge you to check out their work – start with the 9 projects listed here, if you like what you hear look for the rest of their work. Open your mind and expand your musical horizon – enjoy!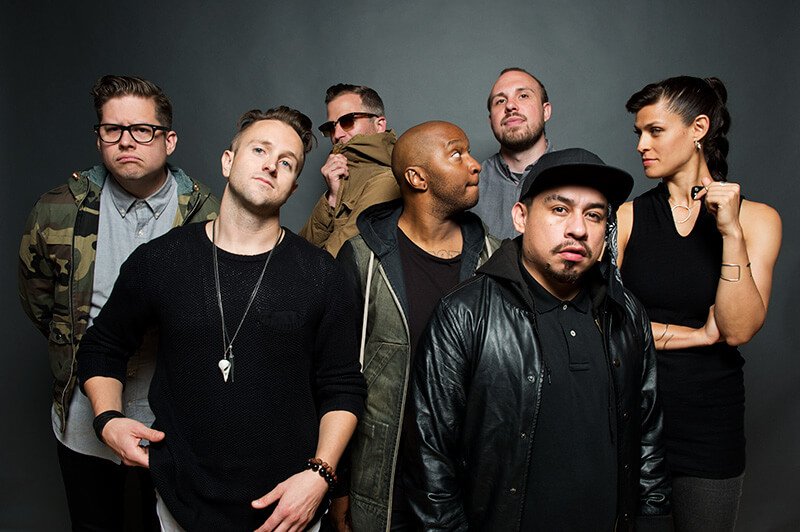 1. Doomtree - No Kings (2011)
No Kings arguably is Doomtree's most impressive effort – showcasing what 10 years of experience in the game can lead to. Their solo-efforts proof what the Doomtree members can do in their own distinctly different styles. Their group-efforts proof they can blend their different styles into a perfect mix.
It's not a given that the very different lyrical styles of artists like P.O.S, Dessa, Cecil Otter, Sims, and Mike Mictlan can be turned into a cohesive whole – in fact, it could easily turn into a disaster. What has always worked for Doomtree though – and what is perfected on No Kings – is that the crew admiringly succeeds in being complementary.
"Team The Best Team" is just one of the tracks on this album that exemplify their strength as a unit. Other highlights are cuts like "Own Yours", "Punch Out", "Bolt Cutter", "The Grand Experiment" and the bombastic "Bangarang".
It helps that the soundscapes provided by Lazerbeak and Paper Tiger are incredibly dope as well. Eminently musical as always, the layered beats and sounds really add to the dense but clever verbiage and the collective fiery energy the Doomtree vocalists bring to the table.
No Kings is a triumph. If you somehow missed out on Doomtree up til now, start here and you will be stocking up their collective and individual catalogs in no time.
2. P.O.S - Never Better (2009)
P.O.S' best album? It may be hard to pick one and label it 'best', but Never Better certainly is our P.O.S favorite. Every single track on this album is great. Like most other Doomtree projects Never Better may require multiple listens to fully appreciate its brilliance – this is not easily digestible and forgettable bubblegum pop-rap after all.
What Never Better is, is a creative blend of Hip Hop and other musical styles like punk-rock – with P.O.S dropping his challenging semi-abstract, metaphor-heavy but at the same time relatable and accessible lyrics over unique instrumentals.
Take an hour, sit yourself down, play the album from the start to finish and read along to let the lyrics sink in. Or just listen to the emotional "Been Afraid", or other stand-out cuts like "Goodbye", "Optimist", "Purexed" and "Low Light Low Life" (with Dessa and Sims) to get a taste and you will go in for more without a doubt. 
3. Dessa - A Badly Broken Code (2010)
For us, Dessa's A Badly Broken Code falls into the same category as Lauryn Hill's monumental masterpiece The Miseducation Of Lauryn Hill – just like L-Boogie's a genre-bending gem of an album, A Badly Broken Code is an album that should appeal to almost everybody – at least those with an open attitude to different musical styles and those who like something that is not run-of-the-mill.
As much a singer and spoken-word poet as a rapper, Dessa is a multi-talented performer whose solo-work cannot be pigeonholed. How she goes from singing to rapping and back is so organic and seamless, you hardly notice the difference – and she does both equally well. "Dixon's Girl" and "Into the Spin" are easy favorites, tracks like "Matches to Paper Dolls", "Alibi",  and "The Bullpen" are excellent as well, showing off her flow.
Of all Doomtree members, Dessa's work crosses most genre boundaries. This album is no exception – in fact, it is hard to call this album Hip Hop. So don't go into this one expecting a straight-up Hip Hop album, because it is not. If anything, A Badly Broken Code is a great album to get non-Hip Hop listeners drawn into the realm of Doomtree.
4. Mike Mictlan & Lazerbeak - Hand Over Fist (2008)
Perhaps the purest Hip Hop album on this list, Hand Over Fist should appeal to all of you who are not that adventurous in their musical tastes. Solid lyricism by Mike Mitclan and blistering soundscapes by Lazerbeak, Hand Over Fist is an excellent album by any standard; perhaps the best entry point into the Doomtree catalog for those who like their Hip Hop more traditional and less genre-bending.
5. Doomtree - Doomtree (2008)
Doomtree's first album as a group, and what an album! When the beat from the first track (after the intro) "Drumsticks" kicks in you know what you're in for. The album received mixed reviews upon its release in 2008, but those who underrated it either clearly didn't really listen to it or were otherwise not in a right state of mind.
Top-notch beats, top-notch rhymes, and top-notch production – this is the first official release on which the individual Doomtree talent combine their skills to create something that is bigger than the sum of its individual parts. Make no mistake: this is one of 2008's best albums and if you have never listened to it before you are in for a treat:
6. Sims - Lights Out Paris (2005)
Another crazy underrated project. Dope lyrics, great wordplay and excellent beats – like Mike Mictlan & Lazerbeak's Hand Over Fist, Sims' Lights Out Paris is more accessible than some of the other Doomtree projects and a good entry point for Doomtree noobs. Lights Out Paris features fellow Doomtree-ers Mike Mictlan, Cecil Otter, P.O.S, Dessa, as well as Rhymesayers affiliates Toki Wright and Crescent Moon. Don't sleep on Sims and check out this album if you never did so before:
7. P.O.S - Ipecac Neat (2004)
Ipecac Neat is P.O.S' first studio album,  released in 2004 on Doomtree Records, then re-released the next year on Rhymesayers Entertainment.  Energetic and angry-sounding lyrically as well as musically, Ipecac Neat offers an intense listening experience that is aging quite well. A bit closer to 'regular' Hip Hop than some of his later albums, Ipecac Neat already showcases P.O.S' original style and flow. A hidden gem and an essential piece of the Doomtree legacy. 
8. Sims - Bad Time Zoo (2011)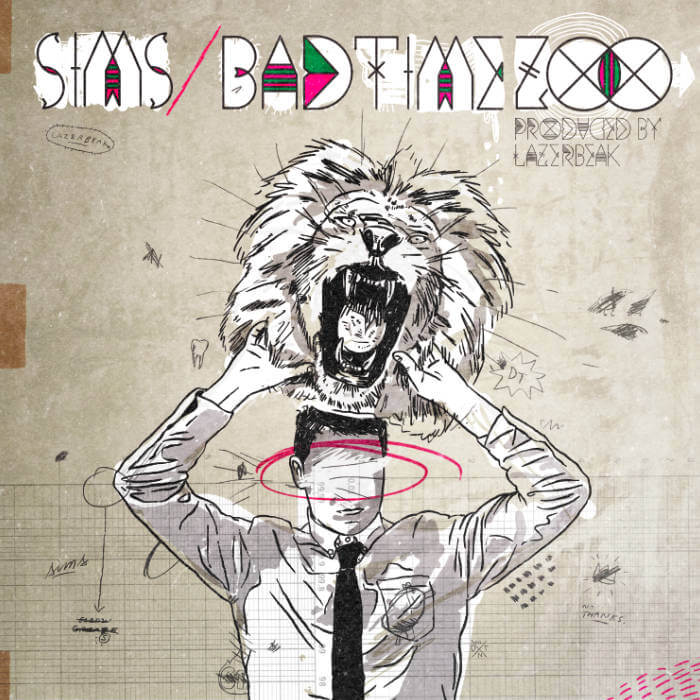 For Sims' sophomore album, Bad Time Zoo Lazerbeak comes with a more polished and clean-cut sound for Sims to go off on. Less grimy and dusty sonically, but as bass-heavy as usual. Sims may not be the highest profile rapper from the Doomtree collective, but shows he can effortlessly carry an album by himself. Smart and sharp lyricism over relatively accessible soundscapes – Bad Time Zoo is another Doomtree winner.
9. Cecil Otter - Rebel Yellow (2008)
Not your typical rapper, Cecil Otter delivers not your typical album with Rebel Yellow. Completely self-produced, with Rebel Yellow Cecil Otter manages to capture the Doomtree-family vibe while at the same time creating something uniquely authentic.
Even if Doomtree's particular brand of alternative Hip Hop is not necessarily your thing, you have to applaud the creativity and originality on display here. Lyrically deep and clever, musically layered and rich – Rebel Yellow is a poetic experience and a totally captivating piece of work.
This album is another treasure from a Doomtree member and it should probably have been ranked higher on this list – but Rebel Yellow definitely closes out this list on a strong note.