Ranking Masta Ace's Albums: Masta Ace stands as one of rap's great anomalies. The Brownsville, Brooklyn, New York artist emerged in the late 1980s, delivering next-level rhymes as part of Marley Marl's Juice Crew with Big Daddy Kane, Biz Markie, Kool G. Rap, and others. After his 1990 debut album, he then released in 1993 a sobering treatise on gangster rap and its impact on America with his SlaughtaHouse project before melding an East Coast sensibility with the South and West Coast's affinity for car culture with 1995's revolutionary, forward-thinking Sittin' On Chrome album.
Yet it was Masta Ace's next series of musical moves that truly cemented his status as one of rap's iconic acts. In 2001, Ace released Disposable Arts, an exceptional look at rap's evolution, exploitation, and appropriation. His subsequent projects – 2004's A Long Hot Summer, 2012's MA_DOOM: Son of Yvonne, 2016's The Falling Season, and collaborative projects with eMC, Ed O.G., Marco Polo, and others – provided Masta Ace a new platform to tour the world and become a rapper whose catalog is appreciated by different generations of fans for dramatically different reasons.
Now, with a career that stretches back to the 1980s and shows no signs of slowing, Masta Ace continues pushing art in general – and music specifically – forward.
For this piece, we will take a look at all Masta Ace's full-length studio albums – his solo as well as his group/collaborative projects. Which are YOUR favorite Masta Ace projects?
11. The Tonite Show (with eMC) (2015)
Punchline, who was part of the eMC on The Show, had left the group before The Tonite Show, but with Wordsworth, Stricklin, and of course Masta Ace himself the three best emcees remained, so there's enough lyrical power left to come up with a killer album. eMC's second album is not as good as the first one is though – and it has nothing to do with Punchline's departure.
Just like The Show, The Tonite Show is a concept album – it documents a bad day in which eMC is snubbed last-minute from an appearance on a farcical late-night talk show, "The Tonite Show starring Jimmy Falcon." Masta Ace projects almost always have lots of skits to strengthen the conceptual threads – but in this case, all the interludes ruin the flow of the album more than usual. Almost half of the 22 tracks on The Tonite Show are skits, some of them quite long too – that's just overdoing it. The skits have no replay value and are must-skips, and not a lot of the actual songs are very memorable – most of the beats are outdated, and there's a couple of soft R&B hooks that are just meh.
While Masta Ace, Wordsworth, and Stricklin are all still fantastic as lyricists, the group dynamic and chemistry they once had proved to be unreproducible 7 long years after their collaborative debut. The Tonite Show is the only disappointment in Masta Ace's catalog. 5/10
10. Arts & Entertainment (with Ed O.G.) (2009)
Arts & Entertainment is a collaborative album from legendary emcees Masta Ace and Edo G. Ignored by critics and fans alike, there is plenty to like on this album. Ace and Edo confidently drop their bars over vintage Hip Hop beats, and other Hip Hop alumni like KRS-One, De La Soul's Posdnuos, and Large Pro bring some extra flavor to the table with dope guest verses.
Sure, this isn't a classic Disposable Arts or A Long Hot Summer, but there are some memorable tracks here. "A's &E's", "Ei8ht Is Enough", "Pass The Mic", "Good Music", the personal "Reminds Me" and "Little Young" (where Ace and Edo cleverly take on all the rappers with Lil' or Young in front of their names) are all dope tracks. Only the last track ("Dancing Like A White Girl" with its terrible beat) should have been left off the album, but overall this is more than a solid Hip Hop album by two all-time greats, an album that is worth checking out. 7/10
9. MA Doom: Son Of Yvonne (2012)
MA Doom: Son Of Yvonne is another concept album, this one dedicated to Yvonne – Masta Ace's late mother. Most of the album focuses on Masta Ace's formative years. MA Doom: Son Of Yvonne is sometimes billed as a collaborative album from Masta Ace and MF DOOM, but it really isn't: on MA Doom: Son Of Yvonne Masta Ace raps over existing MF DOOM beats taken from DOOM's old Special Herbs albums, a series of instrumental projects he released in the first half of the aughts under the name Metal Fingers. MF DOOM shows up for one verse though, on "Think I Am" next to Masta Ace and the iconic Big Daddy Kane.
"Think I Am" is one of the stand-outs, alongside tracks such as "Son Of Yvonne" (one of the best and most recognizable MF DOOM beats on the album), "Me and My Gang", "Home Sweet Home" and "I Did It". MA Doom: Son Of Yvonne is a warm and well-rounded album, underrated in Masta Ace's catalog. 7.5/10
8. The Show (with eMC) (2008)
The Show is the debut album by supergroup eMC, which at the time consisted of Masta Ace, Punchline, Wordsworth, and Stricklin. After his supposed retirement with the excellent concept album A Long Hot Summer, legendary Masta Ace returns with this collective, recruiting underground battle rappers Punchline and Wordsworth as well as his protege Stricklin, a.k.a. Strick.
With production duties handled by the likes of Marco Polo, Ayatollah, Nicolay, The ARE, Frequency, Koolade, and Quincey Tones and with guest appearances from Sean Price, Ladybug Mecca, and Little Brother all ingredients are there for well over an hour of dopeness. There are too many skits, but they don't ruin the album as they would do for The Show's follow-up The Tonite Show (2015). The Show does not disappoint and gives what we want to hear: real Hip Hop, cleverly structured as a thematic concept album that follows a day in the life of eMC on the road out to do a show. 7.5/10
7. The Falling Season (2016)
In the 2000s, Masta Ace dropped two albums that can rightfully be considered classics: Disposable Arts (2001) and A Long Hot Summer (2004). Both were concept albums, as is The Falling Season – which can be seen as the final part of a trilogy. Like its two predecessors, The Falling Season is a great album – it just misses that little something 'extra' to elevate it to the heights of Disposable Arts and A Long Hot Summer. The concept of looking back on his high school days is well-done – but though conducive to the narrative, the momentum-breaking skits hinder the flow of the album, more so here than on the other two albums. The actual songs on The Falling Season are well-executed– both musically and lyrically – Masta Ace is such a master of the craft, there never has to be doubt about his lyrical content. The guests on The Falling Season deliver too, especially D.I.T.C. rapper A.G. on "Me & A.G.", one of the absolute stand-outs of the album, along with tracks such as "Mathematics", "Mothers Regret", "High School Sh", "Young Black Intelligent", "3000 Avenue X", and the epic "Story Of Me". 7.5/10
6. Sittin' On Chrome (with Masta Ace Incorporated) (1995)
On his third album, Masta Ace – together with the rest of the Masta Ace Incorporated crew (Lord Digga, Leschea, and Paula Perry) once again reinvents his style. On Sittin' On Chrome, Masta Ace merges elements from the East and the West coast – with classic cuts such as "The I.N.C. Ride", "Sittin' On Chrome", "What's Going On",  "Eastbound,", "People In My Hood" – and of course "Born To Roll". Top-notch production full of sub-woofer destroying 808's and clever lyrics – this is a Masta Ace classic without a doubt. 8/10
5. Take A Look Around (1990)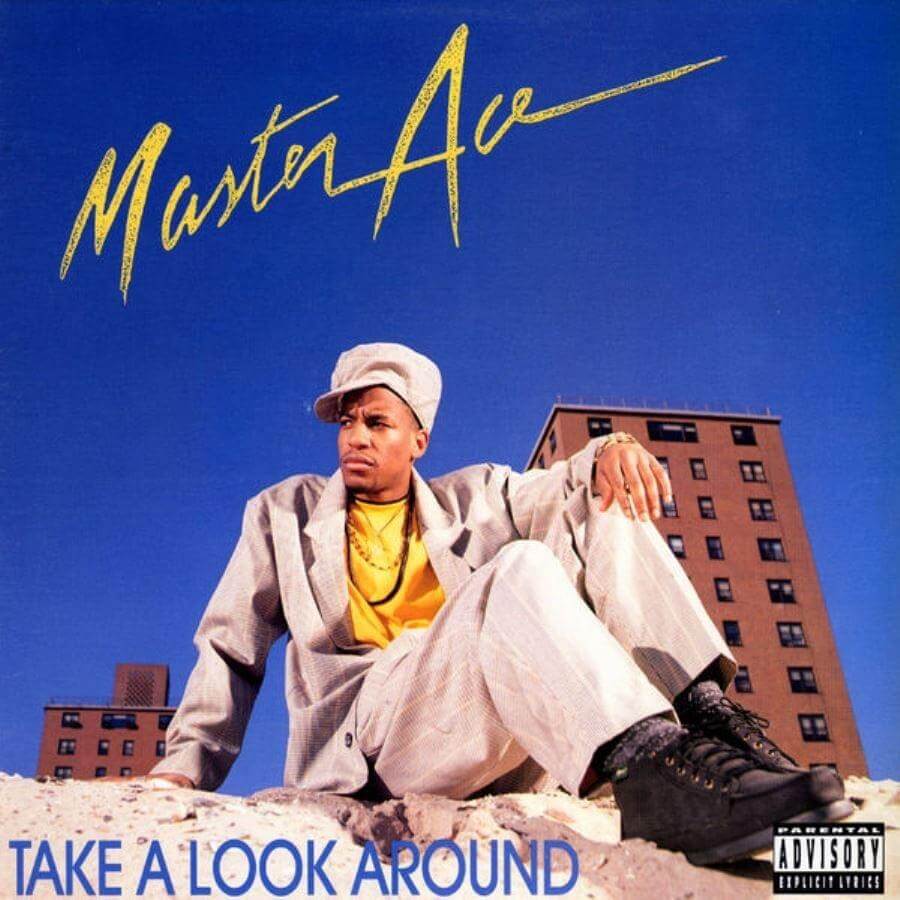 After taking the spotlight for the first time in 1988 on Marley Marl's classic posse cut "The Symphony"– Masta Ace's solo debut was a fairly 'straightforward' Hip Hop album. Very dope though – production by Marley Marl and Mister Cee is tight, Masta Ace's lyrics are on point, and there aren't any filler tracks – but lots of stand-outs like "As I Reminisce", "Brooklyn Battles", "Music Man", "The Other Side Of Town", and "Me And The Biz". Take A Look Around is a highly enjoyable album and if you don't have it, you should make adding it to your collection a priority. 8.5/10
4. A Breukelen Story (with Marco Polo) (2018)
A Breukelen Story is a love letter to the NYC borough of Brooklyn. Weaving together the personal story of producer Marco Polo and the reality of life in Brooklyn, Masta Ace's lyricism is as full-bodied as always and Marco Polo kills it on the production – the beats here are amazing. This is a smooth listen, filled with Marco Polo's atmospheric grooves and classic boom-bap beats. Masta Ace's pen game is as strong as it ever was, and guests like Pharoahe Monch, Styles P, Smif-n-Wessun, and Elzhi bring their A-game too. The skits are a bit corny but still work in the narrative – A Breukelen Story is one of the best Hip Hop albums released in 2018. 8.5/10
3. A Long Hot Summer (2004)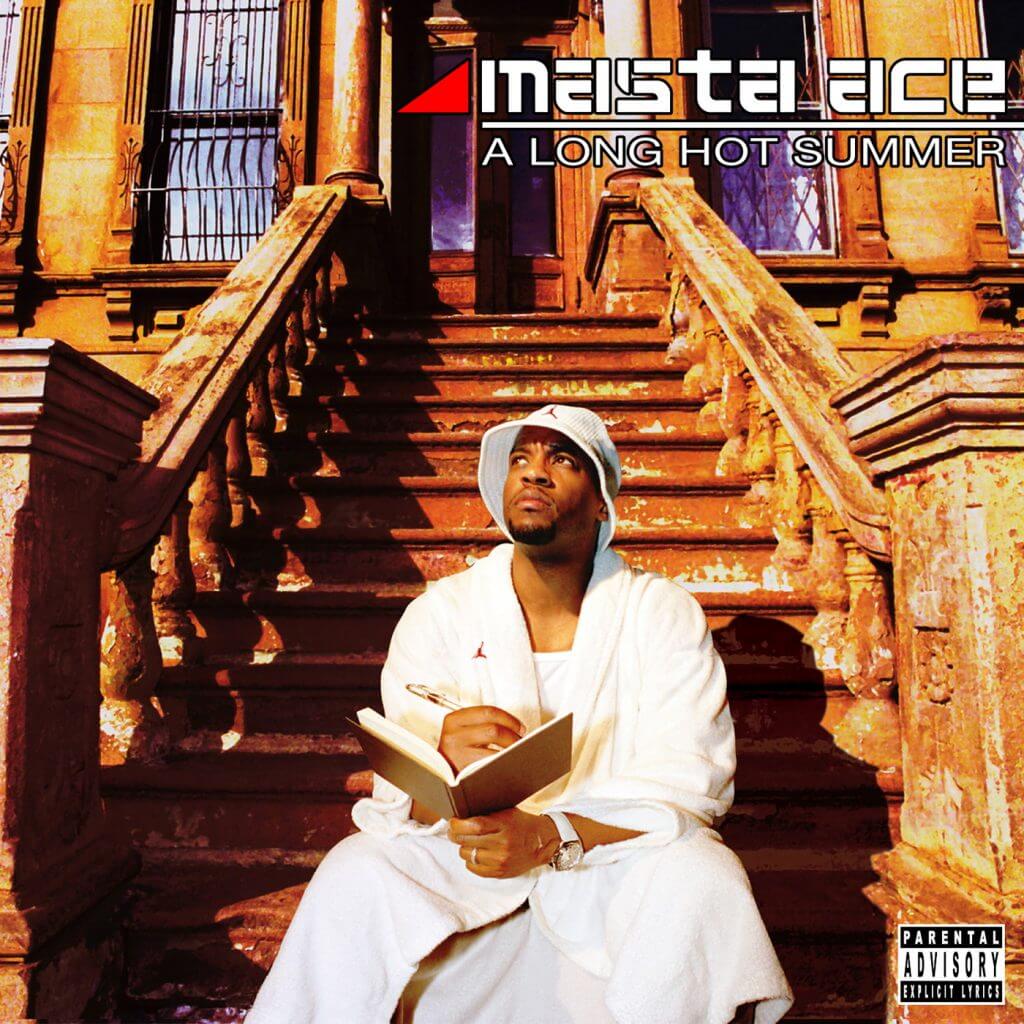 Following the monumental Disposable Arts, A Long Hot Summer is another concept album by Masta Ace, almost as brilliant as its predecessor. The narrative thread of A Long Hot Summer follows Ace, an underground rapper through his "Long Hot Summer" in Brooklyn, accompanied by buddy Fats Belvedere. Ace ventures through the Brooklyn streets and goes out on tour with Fats as his unofficial manager.
A Long Hot Summer serves as sort of a prequel to Disposable Arts. With guest appearances by Jean Grae, The Beatnuts, Big Noyd, Edo G., Punch & Words, Apocalypse, Leschea, and Rahzel, A Long Hot Summer, Masta Ace confidently navigates the album's riveting storyline, resulting in another masterpiece. 8.5/10
2. SlaughtaHouse (with Masta Ace Incorporated) (1993)
On this album, Masta Ace and crew criticize the attitude of gangsta rap and the glamorization of violence in Hip Hop successfully ridiculing gangsta poseurs – a refreshing point of view in a post-Chronic Hip Hop world. Slaughtahouse is an important document that was way ahead of its time, with dope beats and intelligent lyrics from start to finish, and with classic cuts such as "Slaughtahouse", "Boom Bashin", "The Mad Wunz", "Jeep Ass Niguh", and "Saturday Nite Live". 8.5/10
1. Disposable Arts (2001)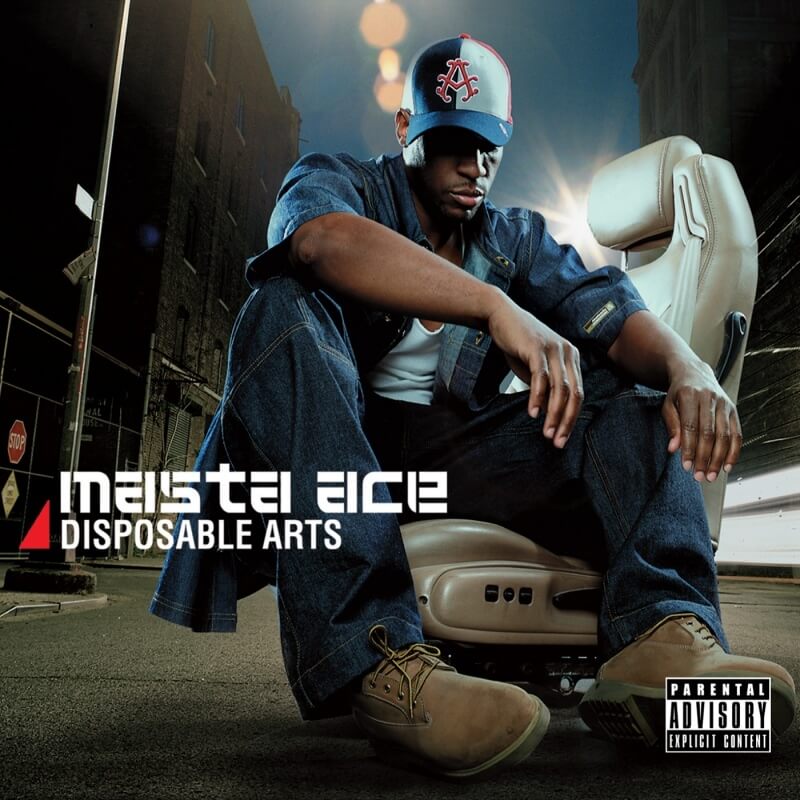 Masta Ace is one of those few artists who are able to keep reinventing themselves while turning out consistent quality. This album is no exception. Ever since his 1990 debut album Take A Look Around, Masta Ace has been one of Hip Hop's greatest talents, who was always able to capture the true essence of Hip Hop in all his work. Coming six years after Sittin' On Chrome, Disposable Arts is often seen as Masta Ace's comeback album – and what an album it is.
Disposable Arts is a clever concept album that follows a young Brooklyn man's release from prison, his return home, and his life at "The Institute of Disposable Arts", a school in which Ace enrolls after realizing how bad the situation in Brooklyn is. The album offers excellent production and dope wordplay throughout; from Masta Ace himself and guests like Rah Digga, Jean Grae, Greg Nice, Punchline, Wordsworth, and more. Disposable Arts is universally acclaimed by Hip Hop connoisseurs, but the album sold poorly and is definitely underappreciated in that regard. This is Masta Ace's magnum opus. 9/10