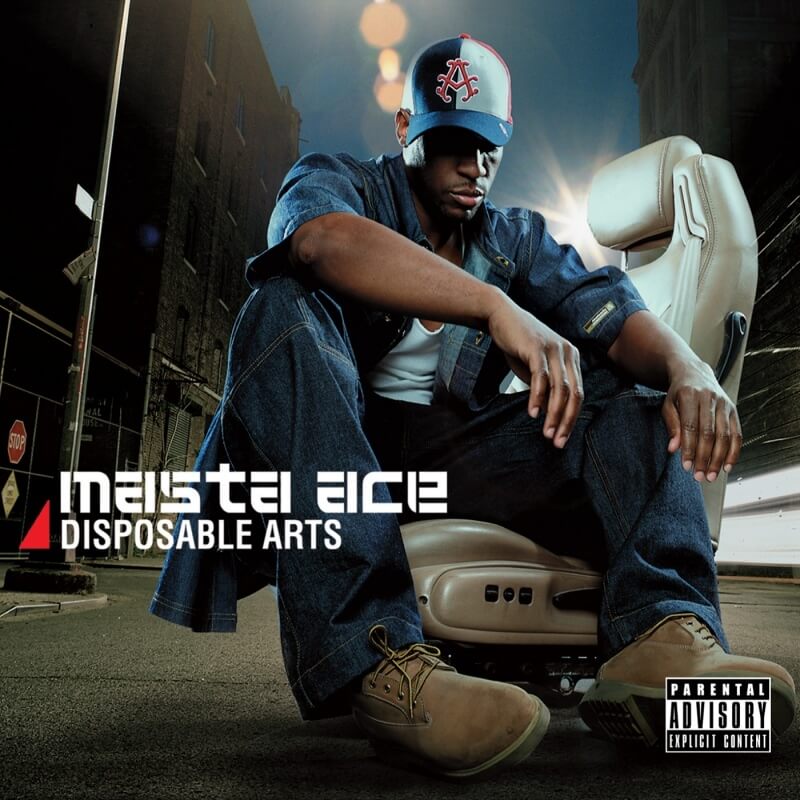 Originally released in 2001, "Disposable Arts" is a thematic/concept album by Brooklyn emcee Masta Ace. The concept follows that Masta Ace is being released from prison, his return to home and joining "The Institute of Disposable Arts".
The album is one complete story with the skits and songs together. The album contains many guest artists like Masta Ace's group eMC (Stricklin & Wordsworth), Apocalypse, Greg Nice of Nice & Smooth, Rah Digga, J-Ro of Tha Alkaholiks, King Tee, Jean Grae, Punchline, Young Zee and more. Also a bunch of different producers (Paul Nice, Domingo, Deacon The Villain of CunninLynguists, Xplicit, Ayatollah, Sabor and more), this album is seen as a classic album by most Hip Hop heads.
The CD reissue which came out in October 22nd 2013 on Below System Records, contains a 2 hour DVD documentary where you will see most of the contributors to the "Disposable Arts" album. Interviews, stories behind the tracks and more content about the making of "Disposable Arts".
Credits:
Republished from Below System Records