50 Under-appreciated Post-2000 Hip Hop Albums | Part 3: Discussing 'best ever' Hip Hop albums is fun, but at the same time often a futile exercise. It's fun because it forces you to think and sometimes to re-evaluate, and it's fun because talks with others can make you discover some great albums you otherwise might have slept on. But at times it's futile too because inevitably not everyone has the same amount of knowledge. Nobody has listened to EVERY Hip Hop album ever released, but someone whose exposure is limited to a couple of dozen of popular albums, and who is inclined to dismiss anything unfamiliar out of hand (lots of people are like that), obviously is not really qualified to talk Hip Hop with any sort of authority.
Trying to pitch more obscure Hip Hop titles to people who have only listened to 2Pac and Biggie or to Kanye and Kendrick – and who don't want to look any further – can get kind of tiring. Some people seem to think these four, along with names like Jay-Z, Eminem, Dr. Dre, and OutKast are all Hip Hop ever had to offer. That's too bad because there's SO MUCH other great Hip Hop out there. Casual Hip Hop listeners who ARE open and willing to discover some non-mainstream Hip Hop music they have never listened to before may find this list to be of value.
For this piece, I have selected – in no particular order – another 50 of my favorite Hip Hop albums released after the turn of the millennium that I consider to be underappreciated. Some albums listed here are better known than others, but even heads who are used to digging deep may discover an album or two they have missed out on for some reason.
Also check: Top 150 Hip Hop Albums Of The 2000s &  Top 150 Hip Hop Albums Of The 2010s
CunninLynguists – A Piece Of Strange (2006)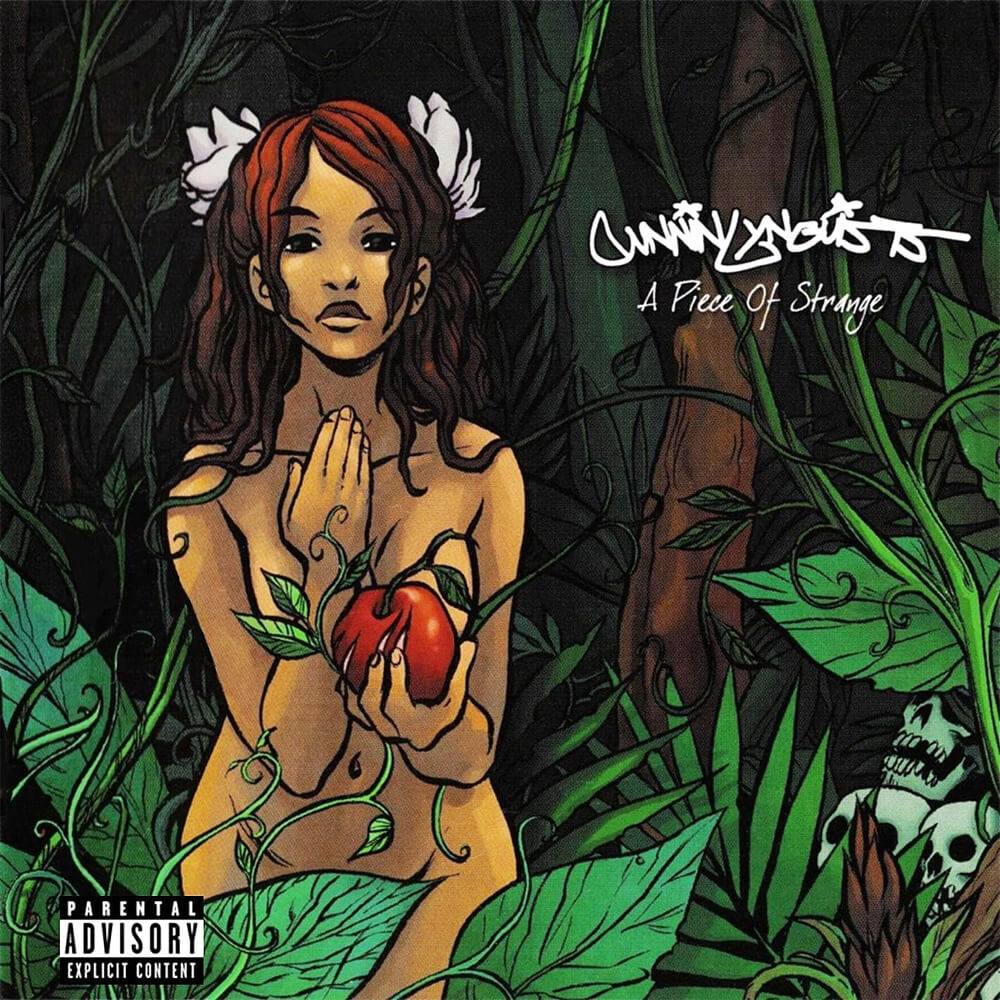 The third album from the underrated CunninLynguists is a masterpiece from start to finish. Much darker and denser than their more light-hearted and fun first two albums, A Piece Of Strange takes us on a journey following the story of a man and those closest to him in their struggles with right and wrong, love and hate, while at the same time exploring the religion and racism that were (and are) so prevalent in the south. The 16 songs contain loose connections with certain defined Biblical numerics and their interpretations. In Kno's own words:
"This album is not meant to be overtly Christian in theme or presentation, but more so delivering an amoral slant to a storyline communicated through Hip Hop. Deacon's life growing up as the son of a preacher definitely led us to some of the insights and story molding that went on when we were making and recording the album, but as most moderate Christians will tell you…you have to relate the material as generally as possible without preaching and talking down to people. APOS wasn't meant to teach faith-infused lessons necessarily, but simply to deliver a story."
A Piece Of Strange offers excellent production and clever lyrics – the whole album is as good as it gets. Standouts tracks aplenty, but cuts like "Brain Cell" and "Nothing To Give" especially shine. Don't sleep folks, this truly is a landmark album.
Awon & Phoniks - Return To The Golden Era (2013)
Awon & Phoniks' Return To The Golden Era is pure gold. Dope beats, scratches, lyricism, storytelling – all you could want in a mature Hip Hop album is present here. Portland, Maine producer Phoniks hooking up with Brooklyn-born Virginia-resident Awon has brought the world a bunch of great Hip Hop – their collaborative debut album Return To The Golden Era arguably is the epitome of their chemistry. This album will satisfy the cravings of all those who dig smooth, jazzy, and confident Hip Hop music. No skippable tracks on here, but a special mention goes out to "Forever Ill", which features Awon's wife Tiff The Gift – one of the best and most slept-on female emcees of this decade. Return To The Golden Era: grade-A Hip Hop for adults.
Dälek – From Filthy Tongue Of Gods And Griots (2002)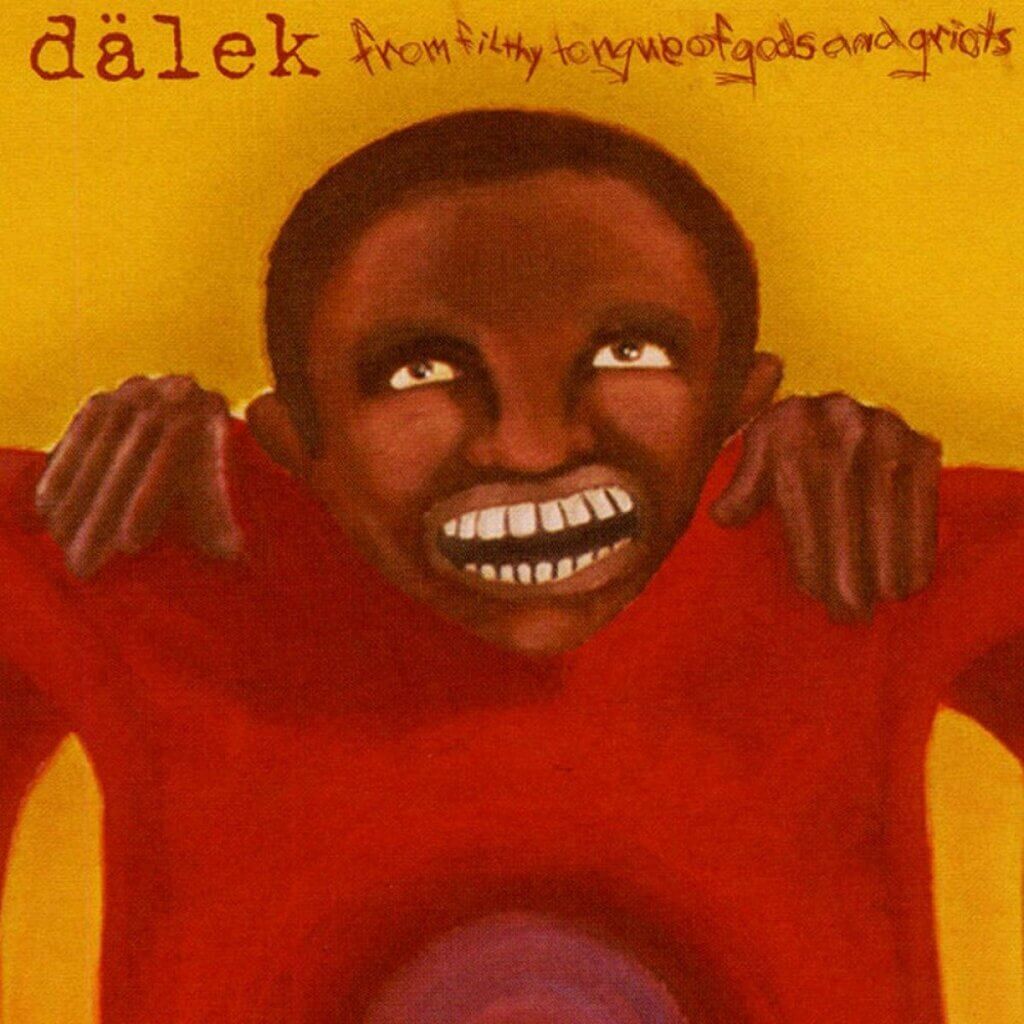 Dälek is an experimental Hip Hop crew from Newark, New Jersey – comprised of MC Dälek, Oktopus, and DJ Still ( who passed away in 2018). From Filthy Tongue Of Gods And Griots is their second album and arguably their best, even if there is much more quality to be found in their catalog. Dälek's music is never easy or straightforward and no doubt this album is an acquired taste, with its boom bap-driven beats backed up by noisy and industrial soundscapes and unorthodox instrumentation. This album was way ahead of its time, and a classic in the industrial Hip Hop subgenre.
O.C. - Same Moon Same Sun (2017)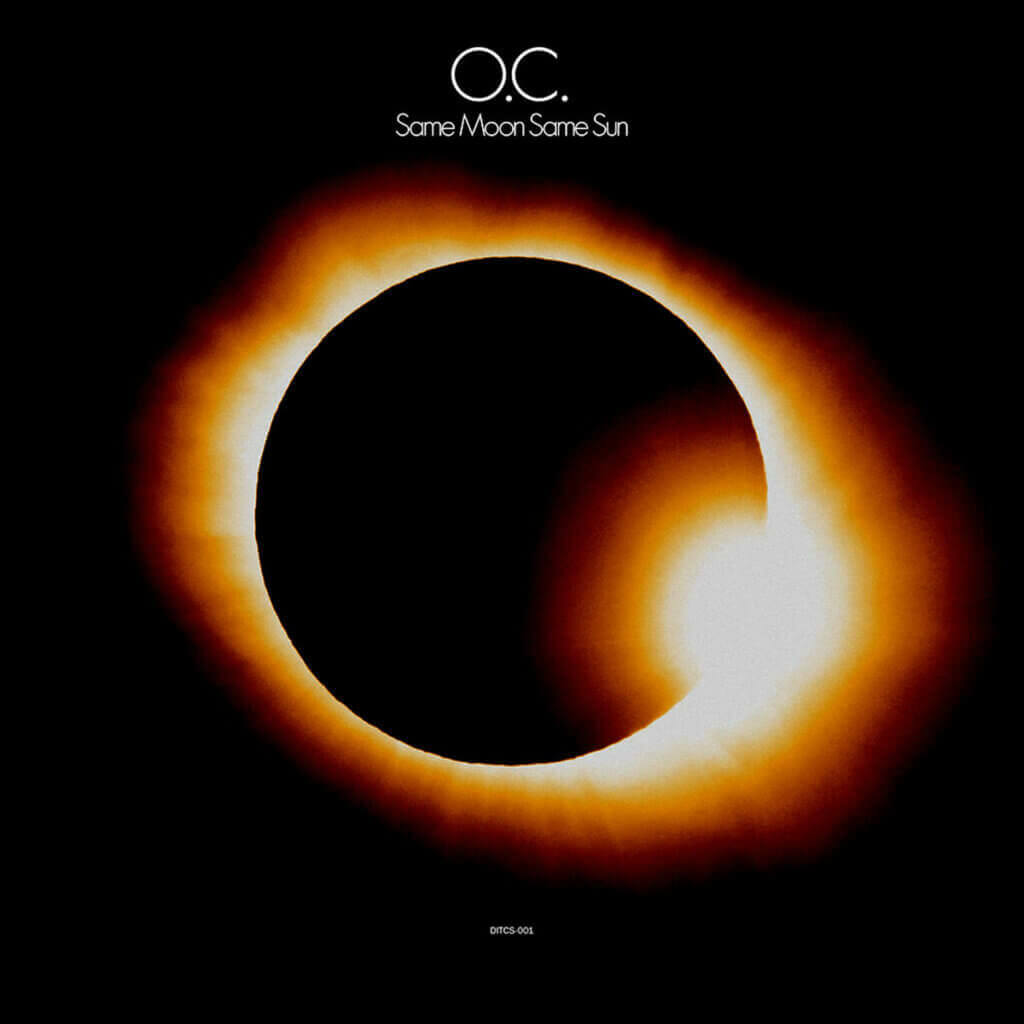 Ever since he released his classic but underappreciated debut album Word… Life in 1994, O.C. has put together a very strong discography – with some of his best efforts released in the 2010s. His collabo with Apollo Brown – Trophies (2012) – was one of the best albums of that year and in both 2017 and 2018, O.C. had very dope projects as well. Same Moon Same Sun, which was billed as the "first phase" of a three-album series and is one of the best Hip Hop albums of 2017. Clever, next-level lyricism and dope beats all the way through – Same Moon Same Sun is on par with O.C.'s early classics Word… Life and Jewelz (1997). High praise, but true enough nevertheless – Same Moon Same Sun is that good. Why did everybody sleep on this near-flawless album?
Jean Grae – This Week (2004)
This Week is the second studio album by Jean Grae, an icon of the NYC underground Hip Hop scene. This Week is raw and smooth at the same time – and still stands as her most complete album.
Elzhi - Lead Poison (2016)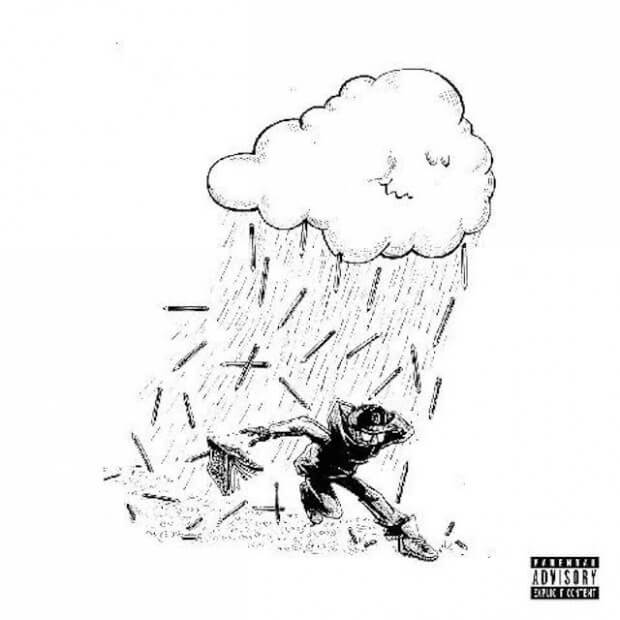 Detroit emcee Elzhi dropped another top-quality project with Lead Poison. Known for being part of Slum Village on Trinity: Past, Present, And Future (2002), Detroit Deli: A Taste Of Detroit (2004), and Slum Village (2005), he surprised the Hip Hop world with his solo-debut The Preface in 2008 – one of the best albums of that year. In 2011 he cemented his reputation as a top-class emcee with the Elmatic mixtape, his re-working of Nas' Illmatic. In 2016 he continued his streak of excellent releases with Lead Poison, his most personal album to date. On Lead Poison, Elzhi shares his life experiences of a dark period he went through, making for a poignant listen. The understated production serves to add the right weight to Elzhi's vividly painted lyrical pictures. Lead Poison is not a casual listen, but it is a good one.
Musab - Respect The Life (2002)
Respect The Life is one of the most underappreciated and most slept-on albums ever released on the Rhymesayers label. Rhymesayers co-founder Musab Saad is a dope emcee, and his lyrical content is intelligent and entertaining. Guests include Brother Ali and One Be Lo, and there's production work from Ant, Jake One, and Brother Ali (among others). Respect The Life is funky and clever – a memorable album that deserves more attention than it got.
billy woods - Today, I Wrote Nothing (2015)
Where most of billy woods' other albums are lengthy explorations of consistent themes, Today I Wrote Nothing is comprised of short stories and vignettes that thematically leap back and forth, on songs that are mostly short: 2 minutes on average. Taking influences from sources like HBO's "The Wire" and Cormac McCarthy's "Blood Meridian", woods lets go his typical brand of stream-of-consciousness type lyrics. The brevity of the songs and the broadness of themes, and woods' fleeting but vivid imagery can make this album feel incohesive, but the common thread binding the 24 tracks on Today I Wrote Nothing is woods' conversational rapping style and scalding wit. Like all other billy woods projects, Today I Wrote Nothing has an incredible amount of depth and requires multiple listens to unravel just what exactly woods is meaning to say. That said, the experience is ultimately rewarding – and even if this is not even the best album billy woods has released in the 2010s, it is an essential part of his catalog and it helps cements his status as one of the MVPs of the 2010s.
Thirsty Fish – Testing The Waters (2007/20008)
Thirsty Fish is an alternative Hip Hop trio (an offshoot from the Project Blowed movement) based in Los Angeles, California – consisting of Dumbfoundead, Open Mike Eagle, and Psychosiz. Testing The Waters is a concept album about fish, stuffed to the gills with references to water and fish. Even if it's questionable if the concept really works, this is an enjoyable listen with quirky beats and abstract lyrics that will especially resonate with people who have a taste for that typical Project Blowed West Coast underground Hip Hop vibe.
Dag Savage - E&J (2014)
Dag Savage is a duo consisting of famed Los Angeles producer Exile and San Diego emcee Johaz. E&J ("Exile & Johaz" you see) is their collaborative debut full-length which offers a potent dose of traditional-vibed Hip Hop but completely in touch with this day and age. Exile's signature melodic loops and hard drums serve a complimentary backdrop for Johaz's raw, deeply felt lyrics. Also, Dag Savage enlisted the help of a host of affiliate artists to cover some features on E&J – Blu drops a dope verse on "Don't Stop" for instance – to add some variation to the album. All in all, this is a more than fine project, in line with more celebrated Exile collabos like Below The Heavens (2007, with Blu) and Boy Meets World (2009, with Fashawn).
Brother Ali – Us (2009)
Us signified another Brother Ali gem – one hour of music, with 16 non-skippable tracks laced with truth and emotion – Ali never disappoints. Few emcees are able to come with thought-provoking content without sacrificing rhyme schemes, wordplay, and masterful flows the way Brother Ali is – songs like "House Keys", "The Travelers", "Tight Rope", "Baby Girl", and "Us" cases in point. Other stand-outs where Ali is boasting his lyrical abilities are "Best@it", and "Bad Muf*cker Pt. 2". Us has outstanding Ant instrumentals too, as always – with the incorporation of a lot more live instrumentation this time around. Following  Shadows On The Sun (2003) and The Undisputed Truth (2007), Us is another Brother Ali sure shot, and of 2009's best releases.
P.O.S - Chill, Dummy (2017)
P.O.S from Minneapolis, Minnesota is a founding member of the indie Hip Hop collective Doomtree, and responsible for a whole bunch of dope albums over the years. Not counting the excellent work he has been responsible for as a member of Doomtree (and other collectives he's part of), he has released 5 albums as a solo artist: Ipecac Neat (2004), Audition (2006), Never Better (2009), We Don't Even Live Here (2012), and Chill, Dummy (2017).
Chill, Dummy is P.O.S's first album since 2012 when health problems, eventually necessitating kidney transplantation, caused him to break off his first national tour. P.O.S's newfound health also brought back the beautiful cynical anger that made listening to his first albums so intriguing. On Chill, Dummy P.O.S reveals an element of self-reflection that was less in evidence on most of his earlier albums. Also, P.O.S's love for punk-rock is less evident here than on some of his earlier releases, which can make this effort more accessible to P.O.S noobs than some of his other albums. That's not to say this is a run-of-the-mill sounding album – it is evident Aesop Rock is one of his biggest inspirators. Chill, Dummy is sonically adventurous and ultimately a consistent and cohesive listening experience.
Panacea – The Scenic Route (2007)
Panacea is a duo consisting of emcee Raw Poetic and producer K-Murdock, hailing from Washington, D.C. Their sophomore LP The Scenic Route is a great album, similar in vibe and musicality to Blu & Exile's classic Below The Heavens. 
With mesmerizing beats laid down by K-Murdock complemented with Raw Poetic's dope lyrical flow, The Scenic Route is one of those unique albums that flows perfectly from beginning to end, utterly consistent and cohesive throughout. Smooth and irresistible, this album was a breath of fresh air in a year when (mainstream) rap was sinking into a monotonous abyss of vulgarity, stupidity, and negativity – and it is a great addition to any music lover's collection.
Anti-Lilly & Phoniks - That's The World (2019)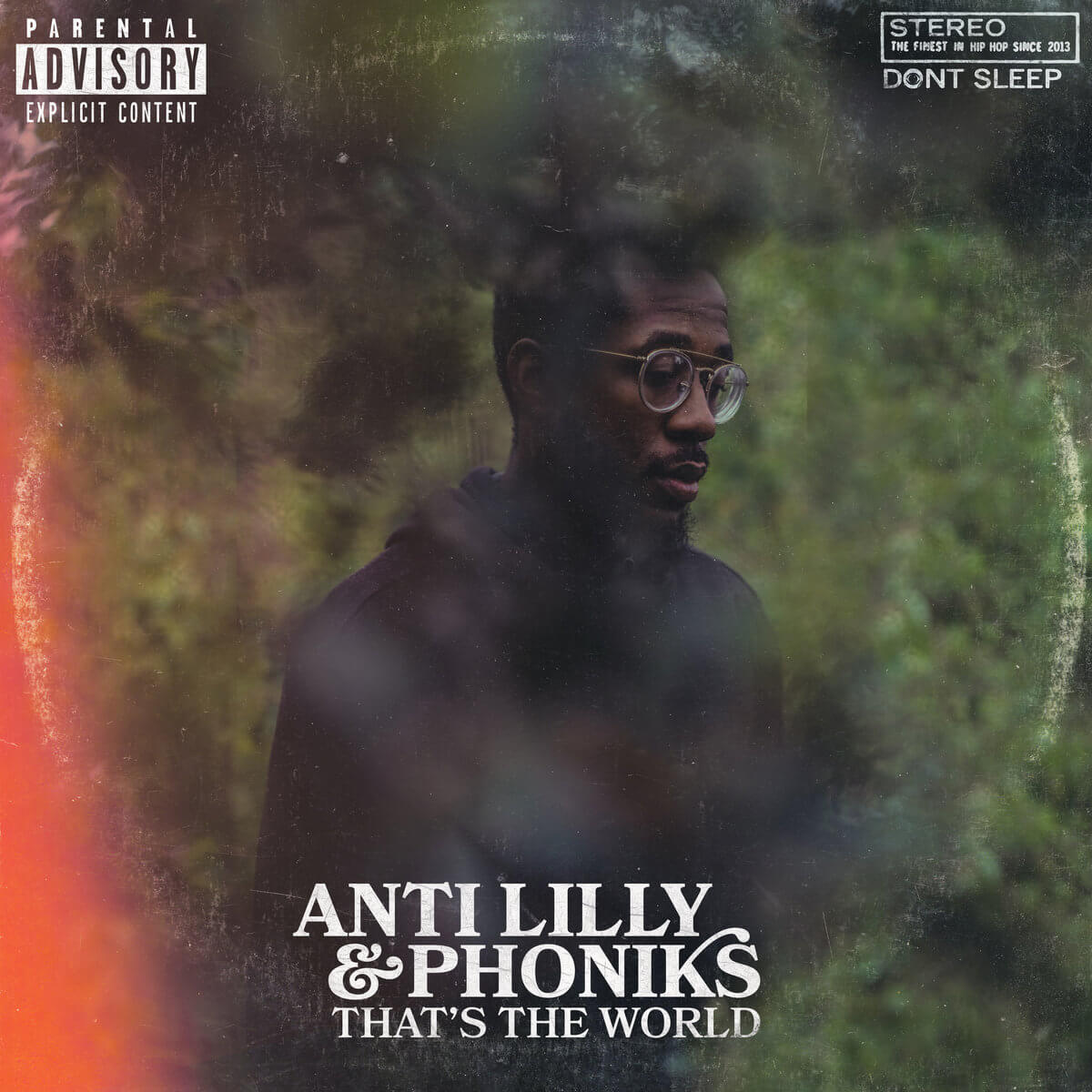 This is probably one of the most undeservedly slept-on Hip Hop projects of the year. That's The World offers a dose of smooth and jazzy Hip Hop at its finest. Read the blurb from Anti-Lilly & Phoniks' Bandcamp page to know what to expect:
"That's The World from Houston emcee Anti-Lilly and Portland, Maine producer Phoniks is the third installment of their Hip Hop trilogy which featured 2014's "Stories From The Brass Section" and 2017's "It's Nice Outside". After going from exchanging beats over email in 2014 to now touring the world together the chemistry between the two has never been more evident than on their latest release.

Once again Anti-Lilly is laying his therapy sessions on record, speaking on his substance abuse, trust issues, relationships and coping with his parents' divorce. But despite the negativity he touches on, the young Houston poet embraces the duality of life—taking the good with the bad and trying to find a ray of light in dark times. His outer pressures help craft the jewels he lays over Phoniks jazzy production as he showcases his mature, honest perspective across the albums 12 tracks."
That's The World: thoughtful, atmospheric Hip Hop for grown-ups.
Jedi Mind Tricks - Violent By Design (2000)
Violent By Design is Jedi Mind Tricks' sophomore outing and another great album from the underrated Philly crew. Vinnie Paz & co. rip the tracks on this album with sick flows and clever punchlines. The beats provided by Stoupe the Enemy of Mankind and Mr. Len are as good as you could wish for, which makes the total package an excellent album from one the greatest and most underrated crews in the game. Cop this seminal East Coast underground smash if you don't have it already.
One Be Lo - Baby (Being A Black Youth) (2020)
BABY (Being a Black Youth) is One Be Lo's best project since his magnum opus S.O.N.O.G.R.A.M. (2005). One Be Lo has always been a fan of acronyms, evident here not just in the album's title but in the tracklist as well: all song titles are composed of the four letters in BABY too.
BABY packs 16 tracks and runs for close to an hour, but it's not a minute too long. All 16 tracks were produced by Seattle-based producer Eric G (together with One Be Lo himself), and all tracks have scratches by DJ Abilities – this synergistic cooperation ensures an entirely cohesive sound throughout. One Be Lo recruited a bunch of interesting guests to add some extra flavor – the likes of Freeway, Guilty Simpson, Black Milk, Royce Da 5'9″, Jean Grae, and Phonte make appearances, among others.
BABY is a beautiful Hip Hop album filled with soulful boom-bap beats and meaningful lyrics. Don't sleep on One Be Lo and BABY.
J-Live – Then What Happened? (2008)
J-Live dropped two absolute masterpieces – The Best Part (2001) and All Of The Above (2002) – but most of his other releases are dope as hell too. The label underrated is over-used, but J-Live truly is one of the most slept-on acts in the Hip Hop game. This mock interview excerpt taken from the first cut on Then What Happened? says a lot:
How many records have you released as J Live?
A little over five
How many records have you sold combined since your first album?
Approximately 100, 000
Do you mean to say that the millions of people who love Hip Hop aren't aware of your music?
Yes sir
I can hardly believe that unless they were blind, deaf and dumb
Well they were made blind deaf and dumb by popular culture since they were babies
It's crazy when you consider that wack rappers like Lil Wayne sell millions of albums, while true emcees like J-Live sell almost nothing. Then What Happened? may fall a little short when compared to his first two albums, but it still is an excellent album. Production (by DJ Jazzy Jeff, DJ Spinna, Evil Dee, Marco Polo, and a few others) is tight and J-Live's lyrics are sharp and on point as always.
J-Live is part of the best Hip Hop has to offer. If you have slept on J-Live get his first two albums first, then you'll soon check out the rest of his work too.
MInk (Musab & Ink Well) - Intellectual Property (2017)
Smooth but hard-hitting beats crafted by Inkwell, and intelligent lyrics from Rhymesayer co-founder Musab. Intellectual Property is filled with conscious and thought-provoking content supported by dope instrumentals –  this is one of the most slept-on projects released in 2017 and a jewel in the Rhymesayers crown.
Sage Francis – Personal Journals (2002)
Rhode Island emcee Sage Francis' best album? Strong beats and strong lyrics – this album is a low-key classic.
Hermit & The Recluse: Orpheus vs. The Sirens (2018)
Hermit & The Recluse is a collaboration between Brownville NYC's niche-rapper Ka and producer Animoss. Not even Ka's best work of the decade – those are The Knights Gambit (2013) and Honor Killed The Samurai (2016) – but Orpheus vs. The Sirens is still better most other Hip Hop releases. Orpheus vs. The Sirens follows deep Greek mythology over the course of ten tracks, each one named after chapters, characters, and teachings from the ancient Greek myths. Top-notch production from Animoss and Ka's typical immaculately crafted bars combine into a tight and cohesive listening experience.
Monsta Island Czars - Escape from Monsta Island! (2003)
Monsta Island Czars was a collective, most notable for members MF Grimm and MF DOOM (as King Geedorah). Although the Monsta Island Czars was founded by MF Grimm, he is absent from the entire album due to his incarceration at the time of its production and release.
Escape from Monsta Island! (2003) is a bit rough around the edges production-wise and lyrically, but that's part of the charm of this concept album (the concept is simple: the entire cast teams up to defeat "the monster"). A hate-it-or-love-it kind of project – I love it. This album gets better and better as time gets by – I'll go as far as calling Escape from Monsta Island! a cult-classic.
Code Nine & Purpose - Below Sumerian Skies (2016)
Below Sumerian Skies is the debut solo album from Code Nine of Massachusetts super-crew Tragic Allies. Production is held down entirely by fellow Allies member, Purpose. The dusty soul-strewn beats make the perfect backdrop for Code Nine's gritty wordplay, rife with historical figures and metaphors. Guest features on the release include Paranom, Estee Nack, Purpose, and M-Credible. Below Sumerian Skies is a mature and graphically verbose Hip Hop offering that any 90s Hip Hop purist needs in their library.
The U.N. – UN Or U Out (2004)
The U.N. was an underground Hip Hop crew from New York City, consisting of Laku, Dino Brave, Mike Raw, and Roc Marciano. The U.N. was Roc Marciano's post-Flipmode Squad vehicle that would put him on the path of becoming the reinventor of mafioso rap in the 2010s, and one of the most influential artists in that particular subgenre.
UN Or U Out is more straightforward underground Hip Hop – an album that would have been considered a classic had it been released a decade earlier. Roc Marciano's skills as a producer are on full display here (with a couple of tracks produced by Pete Rock and Large Professor), it's the beats that elevate this project to a higher level. UN Or U Out is an album to remember.
H.I.S.D. - The Weakend (2010)
H.I.S.D. is a four-man crew from Houston, comprised of Savvi, Equality, Scottie Spitten and, Lda Voice. The Weakend is one of the most slept-on albums of 2010 – the lyrics and wordplay are entertaining enough, and the beats are fantastic. H.I.S.D.'s sound is like an amalgamation of OutKast and CunninLynguists, with a touch of Dilla on the production side too. This is a great album.
Marco Polo & Torae – Double Barrel (2009)
Traditional, Golden Age flavored, East Coast boom-bap Hip Hop. No ringtone pop-rap garbage on this album. With Marco Polo on the boards and dope emcee Torae on the mic, this is an album real heads will love. Double Barrel was preceded by Marco Polo's critically well-received debut album Port Authority (2007), and Torae's inaugural release Daily Conversation (2008) on which Polo has produced three tracks.
Standouts aplenty on Double Barrel, most noteworthy the title track, "Lifetime" (with a great hook and DJ Revolution absolutely killing it on the turntables), and "Hold Up" which features legends Sean Price and Masta Ace.
B. Dolan – Fallen House, Sunken City (2010)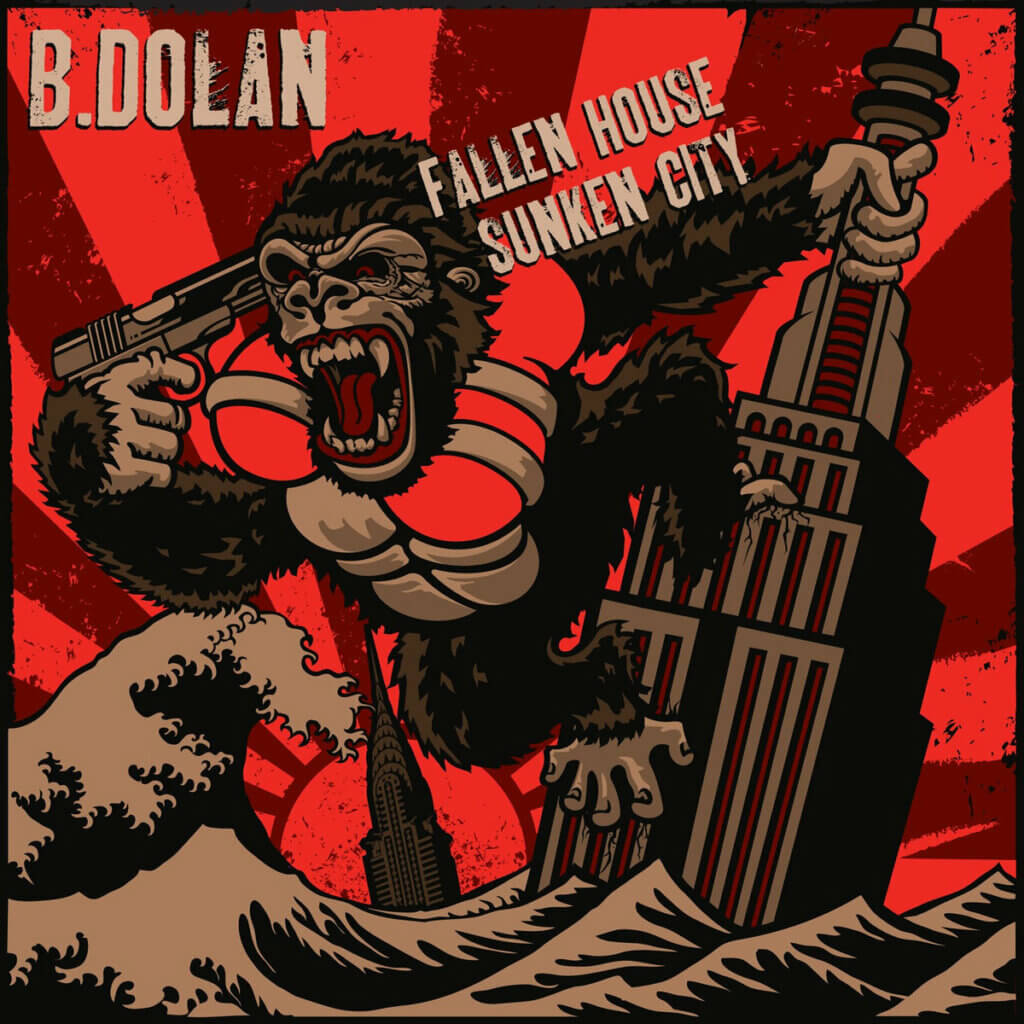 "Strange Famous consigliere B. Dolan returns with his sophomore lp, "Fallen House, Sunken City" produced entirely by ALIAS. Having already established himself as a master storyteller, this time Dolan presents us with a full-throttle, unabashed, boom-bap Hip Hop record. Joined by legendary beatsmith Alias behind the production board, B. Dolan's aggressive delivery is accentuated by a special brand of bass-heavy breakbeats, while the tailor-made musical backdrops assist in the mood of impending doom. Guest appearances by P.O.S., Cadence Weapon, Providence's "What Cheer?" Brigade, and Buddy Peace round out the tracklist, as SFR and B. Dolan set the decade off with a demolition charge."
Nothing to add to this Bandcamp blurb, this is a dope project.
Ugly Duckling – Bang For The Buck (2006)
Ugly Duckling never disappoints. Bang For The Buck is another UD winner. Formed in Long Beach, Los Angeles in the mid-90s, Ugly Duckling has always been different (hence Ugly Ducking) from most of their local contemporaries in their sound and subject matter. No G-funk beats and no gun- and crime talk, instead Ugly Duckling are Hip Hop traditionalists. Their sound is lifted straight from the early days of NYC Hip Hop, reminiscent of fellow L.A. crew Jurassic 5.
Bang For The Buck is no exception, this is a more than solid UD presentation, filled with old-school boom-bap instrumentals and great wordplay.
Superstar Quamallah & DeQawn – Talkin' All That Jazz (2011)
Superstar Quamallah and DeQawn's Talkin' All That Jazz is an exquisite presentation of smooth jazzy boom-bap, one of the most slept-on albums of 2011.
Cool Calm Pete – Lost (2005/2006)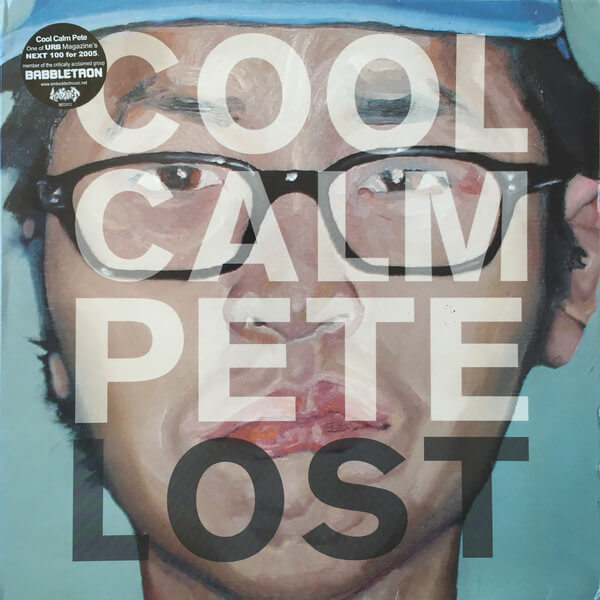 Lost is Korea-born New Yorker Cool Calm Pete's first (and only) studio album. Originally released in the United States via Embedded Records in 2005, it was re-released with additional bonus tracks in Europe via Definitive Jux in 2006. Lost arguably is the most underappreciated album released on the Def Jux label. Dope beats, mostly crafted by Cool Calm Pete himself (with additional productions from the likes of Ed Live, Doc Strange, DJ Pre, Snafu, RJD2, and Blockhead), and interesting wordplay make for an excellent, cool and calm, Hip Hop album.
Deltron 3030 – Event 2 (2013)
OK, so this not on the level of the Deltron 3030 (2000), but how could it be? Deltron 3030 is one of the best Hip Hop albums of the 2000s, of all time even. Topping or even equaling that monumental piece of Hip Hop simply is an impossibility. This belated sequel – it was released 13 years after Deltron 3030 dropped – is very good though, just don't compare it to its predecessor. Dan The Automator returns with some creative beats, DJ Kid Koala is on point with dope scratches and Del effortlessly carries the album with his bad*ss lyrics. Not a classic this one, but a perfectly enjoyable piece of Hip Hop nonetheless.
Substantial - To This Union A Sun Was Born (2001)
Substantial dropped one of 2001's best albums with To This Union A Sun Was Born. Shame that almost no one ever heard it, though. A large part of the reason for that is probably that the album was released exclusively in Japan. Almost completely produced by Nujabes before he really started making a name for himself, To This Union A Sun Was Born especially shines because of the instrumentals provided by the late Japanese genius. With the melodic, jazzy compositions he would become famous for, he gave Substantial a bunch of dope beats to work with. Standout track: "Be People", also because of the dope cuts by DJ Kiyo.
lojii & Swarvy - DUE RENT (2017)
Lojii is an artist from Philadelphia, Pennsylvania, DUE RENT is a collaboration with producer Swarvy, and stands as his debut full-length. A lo-fi neo-classic, this album has echoes of Madvillainy in its vibe – and like Madvillainy it is an acquired taste. Some may say DUE RENT is boring, others will rave over its brilliance. The monetary desperation we've all felt at some point is the overarching message of this project, and the blend of Lojii's low-key vocals with Swarvy's dusty and soulful lo-fi beats offer a perfect meditative backdrop to let that theme resonate.
People Under The Stairs – Stepfather (2006)
People Under The Stairs have put together a truly excellent catalog over the years, starting in 1998 with The Next Step and ending in 2019 with their final album Sincerely, the P. Stepfather is the fifth album by the Los Angeles duo – and one their best. Stepfather is a long but totally cohesive album filled with dope beats and rhymes – a testament to the fact that culturally positive Hip Hop will prove to have longevity, much more than the dumbed-down crap that was (and is) dominating the mainstream. An album like Stepfather will still be listened to decades from now, whereas the bubble-gum rap that may peak for a moment will soon be forgotten.
Busdriver - Perfect Hair (2014)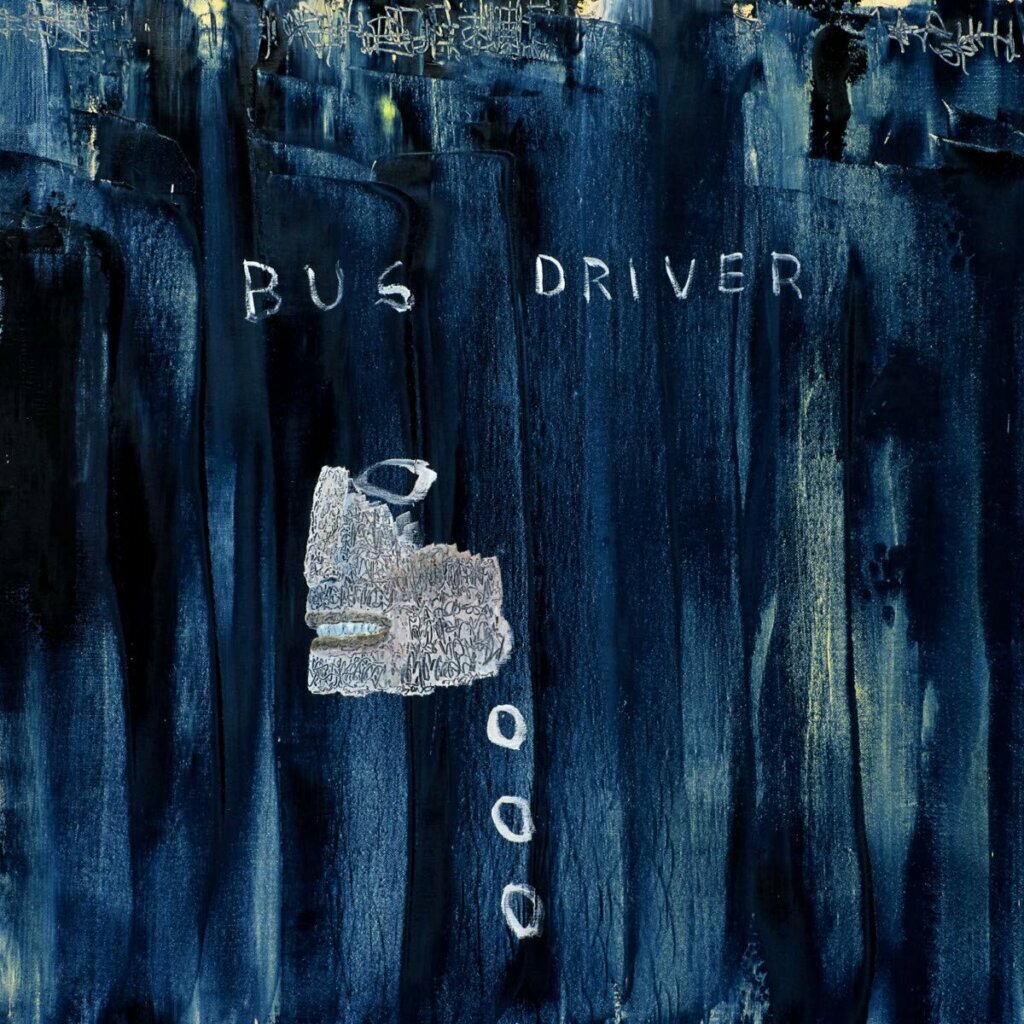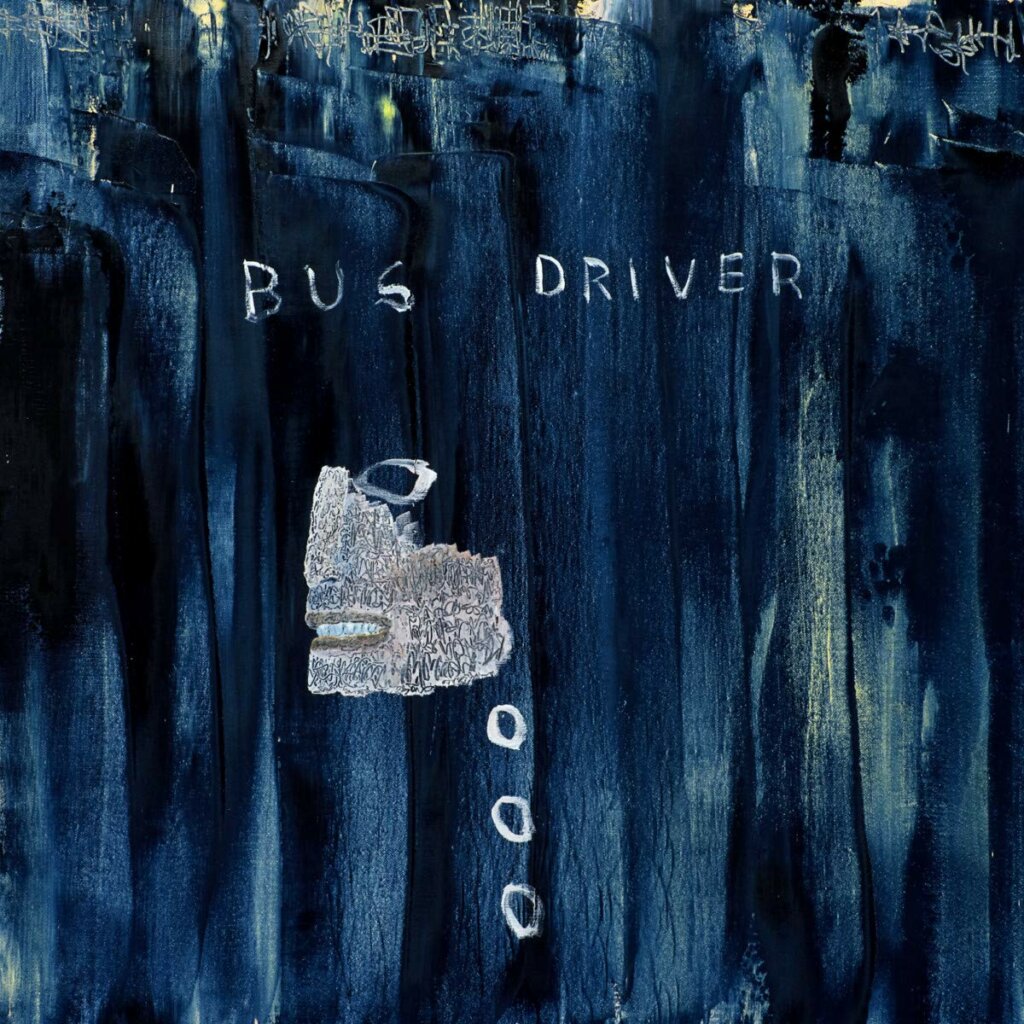 Perfect Hair is Los Angeles-based Busdriver's best album, together with his Temporary Forever cult-classic (2002). It's a Busdriver album, so Perfect Hair is not an easy, accessible listen – but those with an affinity for off-the-wall left-field Hip Hop will be amply rewarded by this challenging but engaging album.
The Last Emperor – Music, Magic, Myth (2003)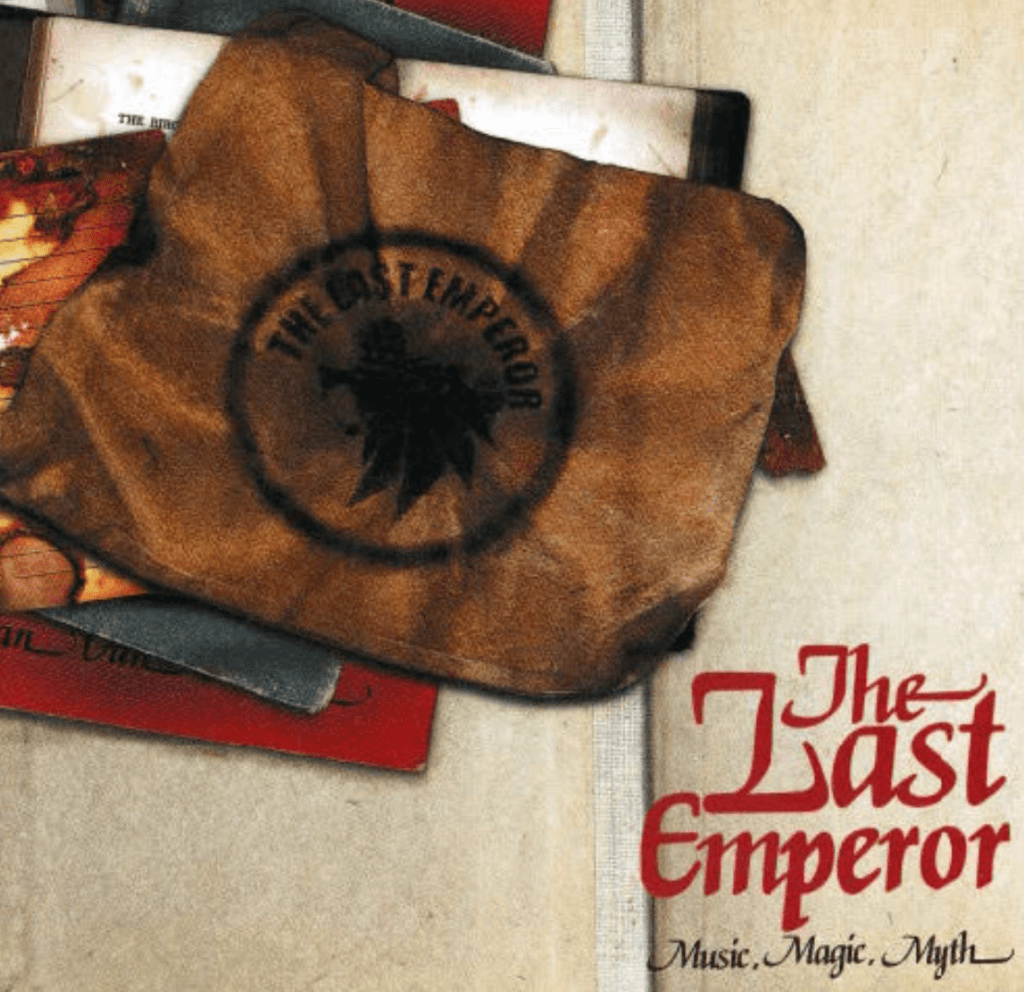 Philadelphia's The Last Emperor should have had a much bigger career, he is one of the best true emcees out there. This album is excellent, but sadly almost nobody took notice. Last Emperor takes it back to the essence and shows he is good at everything;  from story-telling, to bragging & boasting, to being introspective, to being philosophical. His lyrics are intelligent, his rhymes are tight, and his flow & delivery are top-notch. Look for this album if you slept on it, you will not be disappointed.
Killah Priest - Planet Of The Gods (2015)
Planet Of The Gods is a fantastic follow-up to the equally excellent The Psychic World Of Walter Reed. Killah Priest is one of the most prolific artists out there, and sometimes it's difficult to differentiate between his releases, but Planet Of The Gods is one of the better ones in his vast body of work. One hour of dope beats, and Killah Priest's usual spiritual and metaphysical stream of consciousness philosophizing – this time in the form of something like a space odyssey, or a journey through time.
Awon – Beautiful Loser (2008)
Awon's debut album Beautiful Loser is a dope presentation of smooth, jazzy, 90s-centric boom-bap Hip Hop, and a fine primer for even better things to come in the 2010s  – Virginia resident Awon is one of those stalwarts who are instrumental in keeping real, traditional Hip Hop alive.
(This is the cover art for the 10th-anniversary edition, which I think is aesthetically more pleasing than the original 2008 cover.)
Gangrene – You Disgust Me (2015)
Gangrene is the group name of regular collaborators The Alchemist and Oh No. Earlier Gangrene LPs – their first (Gutter Water, 2010) and their second (Vodka & Ayahuasca, 2012) – were pretty good, their third full-length studio album You Disgust Me is even better – 45 minutes of underground Hip Hop of the finest sort.
With both The Alchemist and Oh No providing beats, there has to be little doubt about the quality of the musical side of things. While Oh No and especially The Alchemist are both producers first and rappers second, their work on the mic here is solid enough. Nevertheless, they did well to recruit a host of great emcees to add some extra flavor –  the album has guest features from Action Bronson, Evidence, Your Old Droog, Fashawn, Chuck Strangers, Havoc, and Sean Price. Sean Price died only a few hours after the release of the album, making "Sheet Music" the last song he was on to be released while he was still alive.
Edo. G feat. Pete Rock – My Own Worst Enemy (2004)
This Edo G album bangs from start to finish. The Boston Hip Hop legend has always been a top emcee, and recruiting Pete Rock (and Diamond D) for production duties proved to be a masterstroke. My Own Worst Enemy shows what happens when masters of the game come together all bringing their A-game. Albums like this one are the surest examples that nothing has ever been wrong with Hip Hop, real Hip Hop was never gone.
Willie Green - Doc Savage (2016)
Doc Savage is an album from Brooklyn producer Willie Green, a hidden gem from the unsung BackWoodz Studioz label, best known from billy woods' releases in the 2010s, and one of the current torchbearers for left-field Hip Hop. Doc Savage is a typical Backwoodz Studioz album – in style and quality.
"This album is the culmination of all my previous work, expanding on styles and production techniques I've explored before. It uses samples, live instruments, orchestration, loops; sometimes all at the same time. I wanted to make this album because while I've always had a vague idea in my mind what all these different parts of my experience would sound like together, now I finally had the capability of putting it together." is what Willie Green himself says about this project.

Doc Savage features some of independent Hip Hop's most celebrated voices; Open Mike Eagle, billy woods, Denmark Vessey, Milo, Elucid, PremRock, Henry Canyons, Junclassic & Uncommon Nasa amongst them.
Rob Sonic – Telicatessen (2004)
Rob Sonic is a former member of Sonic Sum (1998-2004, with Fred Ones, Eric M.O., and Preservation) and Hail Mary Mallon (2009-2018, with Aesop Rock and DJ Big Wiz). Telicatessen is Rob Sonic's debut solo album. All production, lyrics, and vocals on the album were done by Rob Sonic himself, with the exception of the verses on "Sniper Picnic" by Creature, and Alaska and Windnbreeze from Def Jux labelmates Hangar 18. Scratches were done by Fred Ones from Sonic's former group the Sonic Sum, and by DJ Big Wiz. Telicatessen is has the trademark Def Jux flavor with a quirky beat style, and Rob Sonic knocks it out the park lyrically too – with an off-kilter style similar to his close collaborator Aesop Rock. This is a low-key underground classic.
Armand Hammer - Paraffin (2018)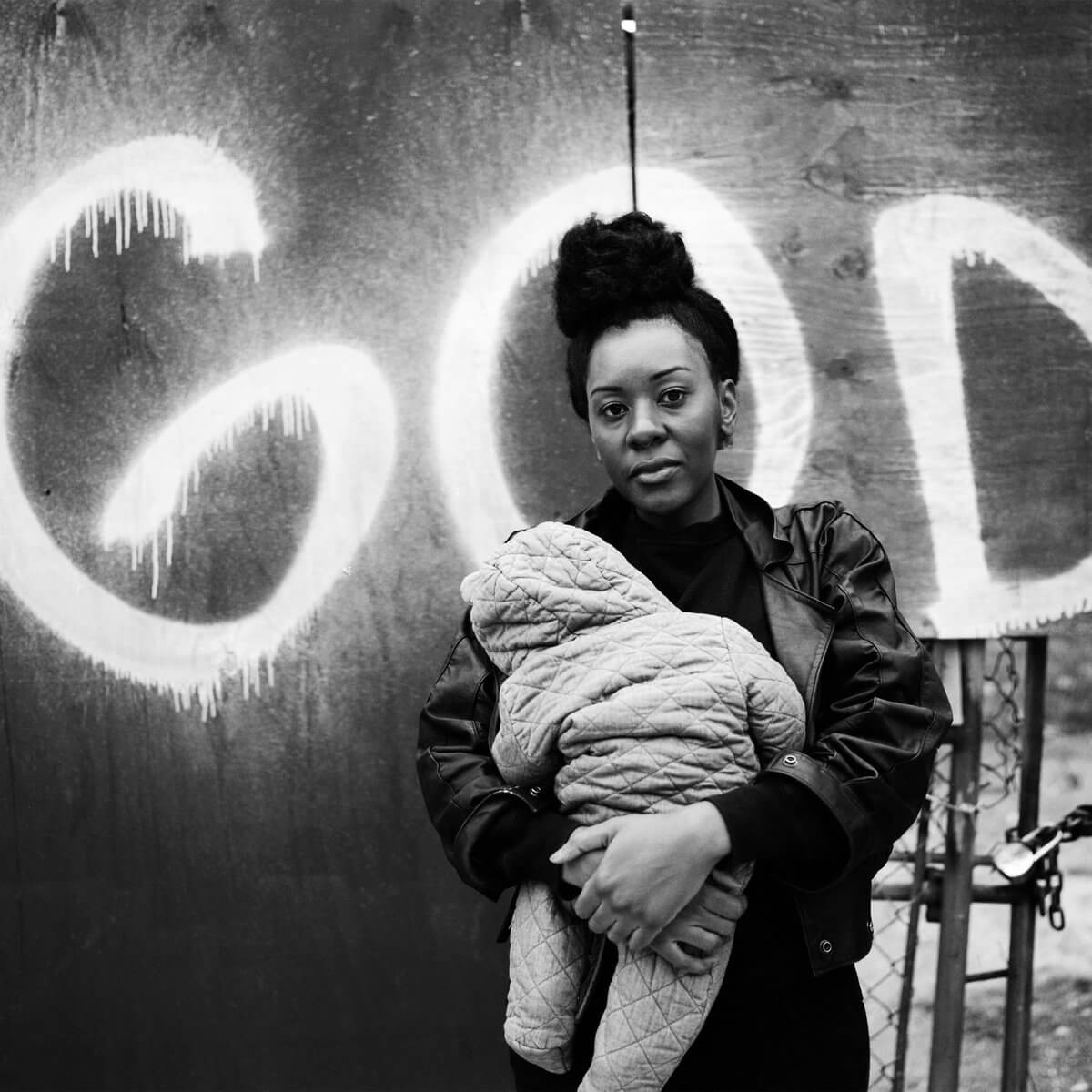 Paraffin may not an easy album to get into, it's sonically and lyrically as dense as you might expect from ELUCID and billy woods. The way especially billy woods paints lyrical pictures is neither straightforward nor easy to decipher. But it doesn't have to be easy – this is Hip Hop for thinking people. Both men's cerebral lyrics are dark and heavy, but humorous here and there at the same time. Paraffin is amazingly produced and lyrically incredibly layered – Armand Hammer has something substantial to say for those motivated and intellectually equipped to really listen. Not for everybody, but for those who appreciate abstract, experimental Hip Hop Paraffin is a must-have.
Lone Catalysts – Good Music (2005)
Columbus native J. Rawls made a name for himself in the late 1990s as the producer of the songs "Yo, Yeah" and "Brown Skin Lady" which were stand-out tracks on Mos Def and Talib Kweli's classic Black Star album. Most people slept on Lone Catalysts, the duo he formed with Pittsburgh rapper J. Sands. Lone Catalysts dropped some really dope projects after the turn of the millennium. Good Music is their third album, and arguably their best.
L'Orange & Jeremiah Jae - The Night Took Us In Like Family (2015)
The Night Took Us In Like Family is the first project North Carolinian L'Orange did together with Chicago emcee Jeremiah Jae. Jeremiah Jae admirably succeeds in synergizing with the challenging instrumentals – proving at once theirs is a seamless pairing. L'Orange is one of the most interesting producers active in the Hip Hop game of the 2010s – responsible for a bunch of excellent projects – the cinematic concept album The Night Took Us In Like Family is just one of them.
R.A. the Rugged Man – Die, Rugged Man, Die (2004)
The term 'underrated emcee' is used far too often and applied all the time to rappers who are in fact widely celebrated. An emcee who is truly deserving of the label 'underrated' is the unique R.A. The Rugged Man.
R.A. The Rugged Man's third album, but first commercial release, Die Rugged Man Die was recorded between 1999 and 2004 and finally released in 2004 on the Nature Sounds label – over ten years after his first steps on the Hip Hop scene. In the early nineties, a young R.A. caught the eye of Russell Simons before getting signed by Jive Records. A debut on Jive never happened, allegedly not in the last place due to R.A.'s own uncompromising and at times antagonistic behavior.
Whatever did or did not happen for him because of his own attitude and antics, there's no denying the man's exceptional lyrical talent. On this debut, the quotable-filled single "Lessons", the trip through Hip Hop memory lane "On The Block" and cuts like "Chains", "Dumb" and the great "A Star Is Born" are all testaments of the fact R.A. will always unapologetically say exactly what he wants, and screw what anybody thinks about it.
I ain't down to sign autographs and shake ya hands
I don't want trendy ass followers for fans
I don't wanna sell records, I don't wanna be big
I don't want MTV running up in my crib
I don't wanna be liked in the music biz
I don't want fans that don't know who G Rap is
The fact he can back up his attitude with lyrical skills few others possess makes Die, Rugged Man, Die an album to be celebrated and remembered.
Open Mike Eagle & Paul White - Hella Personal Film Festival (2016)
Hella Personal Film Festival is Open Mike Eagle's most accessible album, thanks to the melodic production work of British producer Paul White (who was also largely responsible for the instrumentals on this Danny Brown's Atrocity Exhibition from this year). Even if Hella Personal Film Festival is a relatively easy listen, Open Mike Eagle's music remains an acquired taste. His mix of a monotone spoken-word rapping style with a sing-songy flow, combined with his often abstract inner-thoughts and ruminations will not appeal to everybody, but his clever wordplay and personal lyrics will resonate with everybody willing to put in the time and attention his music demands. It's never easy or straightforward, and it doesn't have to be. Hella Personal Film Festival is almost as good as 2014's Dark Comedy and 2017's Brick Body Kids Still Daydream, and one of Open Mike Eagle's best albums.
Masta Ace – Disposable Arts (2001)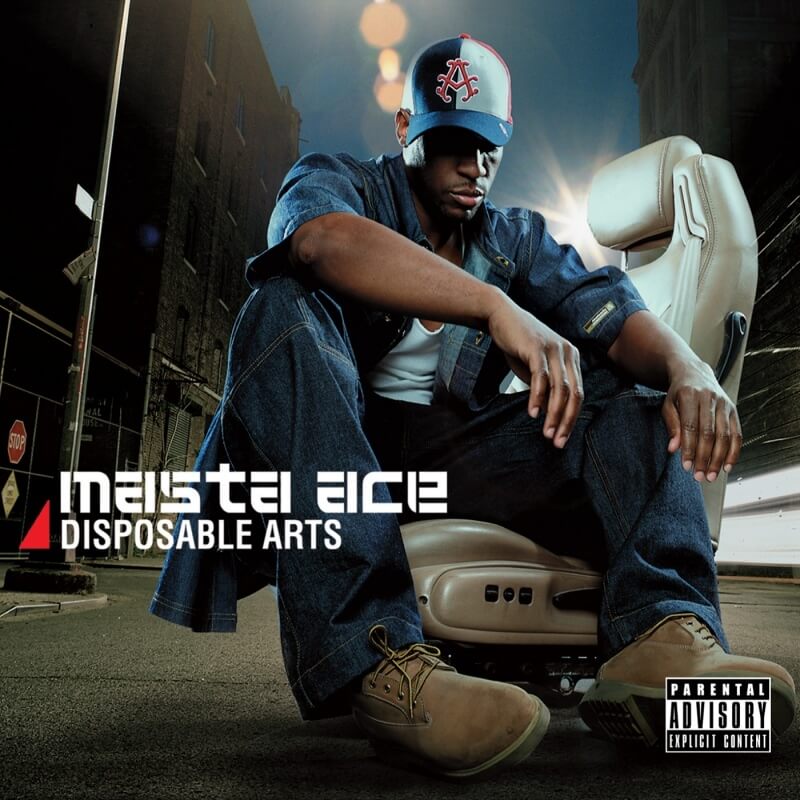 Masta Ace is one of those few artists who are able to keep reinventing themselves while turning out consistent quality. This album is no exception. Ever since his 1990 debut album Take A Look Around, Masta Ace has been one of Hip Hop's greatest talents, who was always able to capture the true essence of Hip Hop in all his work. Coming six years after Sittin' On Chrome, Disposable Arts is often seen as Masta Ace's comeback album – and what an album it is.
Disposable Arts is a clever concept album that follows a young Brooklyn man's release from prison, his return home, and his life at "The Institute of Disposable Arts", a school in which Ace enrolls after realizing how bad the situation in Brooklyn is. The album offers excellent production and dope wordplay throughout; from Masta Ace himself and guests like Rah Digga, Jean Grae, Greg Nice, Punchline, Wordsworth, and more. Disposable Arts is universally acclaimed by Hip Hop connoisseurs, but the album sold poorly and is definitely underappreciated in that regard. This is Masta Ace's magnum opus.
Has-Lo - In Case I Don't Make It (2011)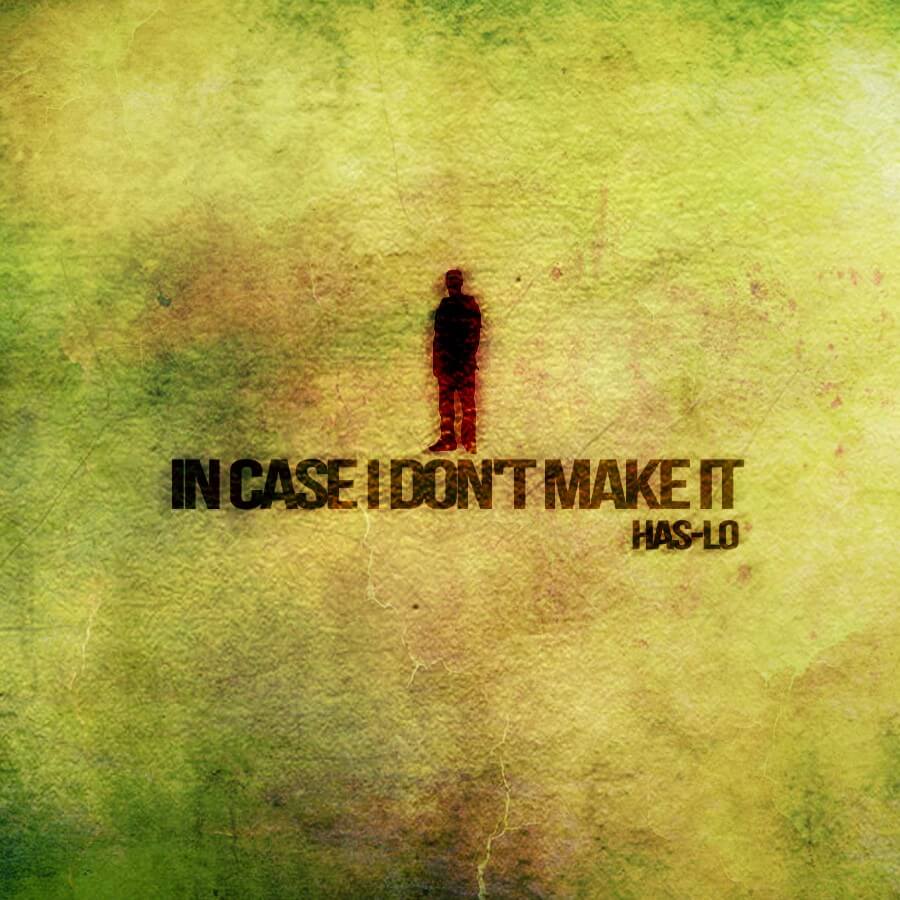 Has-Lo's In Case I Don't Make It is an entertaining listen, despite its dark nature and monotone sound. Slick production and haunting lyrical imagery make for an album you need to immerse yourself in to be able to fully appreciate it.
K'naan – The Dusty Foot Philosopher (2005)
Canadian-Somalian K'naan raps and sings about life, his vision on the (Hip Hop) music industry, and especially his experiences as a refugee from perpetually war-torn and anarchic Somalia.
He succeeds in blending Hip Hop with soul and African vibes in an unforced way, resulting in an album that is filled with great music. One of the highlights is "What's Hardcore", in which he mocks gangsta rappers like 50 Cent by comparing their hood tales to growing up in his own hometown Mogadishu:
I'm a spit these verses cause I feel annoyed,
And I'm not gonna quit till I fill the void,
If I rhyme about home and got descriptive,
I'd make 50 Cent look like Limp Bizkit,
It's true, and don't make me rhyme about you,
I'm from where the kids is addicted to glue,
Get ready, he got a good grip on the machete,
Make rappers say they do it for love like R-Kelly,
It's HARD, harder than Harlem and Compton intertwined,
Harder than harboring Bin Laden and rewind,
To that earlier part when I was kinda like
We begin our day by the way of the gun,
Rocket-propelled grenades blow you away if you front,
We got no police ambulances or firefighters,
We start riots by burning car tires,
They looting, and everybody starting shooting…

So what's hardcore? Really, are you hardcore? Hmm.
Honest and genuine, the genre-bending The Dusty Foot Philosopher is a remarkable genre-bending album that should resonate with any and all fans of music with substance.
Third Root – Passion Of The Poets (2020)
Third Root is a trio that consists of Charles Peters (Easy Lee), Marco Cervantes (Mexican StepGrandfather), and DJ Chicken George (DJCG). Peters is an accomplished poet/author/MC & educator, Cervantes is a producer/MC/Ph.D. who teaches at the University of Texas at San Antonio, and DJCG is a world-renowned DJ, musicologist, designer, and Jazztronica! Peddler. Passion Of The Poets is their fourth full-length album. The album is produced by Grammy-winner Adrian Quesada, nu-cumbia legend El Dusty, and veteran beatsmith Illfudge, and has features from Black Pumas, Kam Franklin, Grupo Fantasma, Bavu Blakes, and Mad1ne.
Passion Of The Poets is a soundtrack to the time we live in now, with clever and thought-provoking lyrics from Easy Lee and MexStep. Both are educators and their backgrounds show in their lyrical content. Without becoming preachy anywhere, they succeed in being educational and entertaining at the same time, perfectly balancing sh*ttalking with insightful socio-political commentaries.
Musically, Passion Of The Poets offers a potent blend of 90s-centric boom-bap, Southern Hip Hop, and Latin sounds. The album's 12 tracks are perfectly sequenced, and every song hits, no skips are necessary. Even the cover art is done exactly right. Passion Of The Poets will probably fly way below most people's radars, but those who take note will discover one of 2020's best projects.