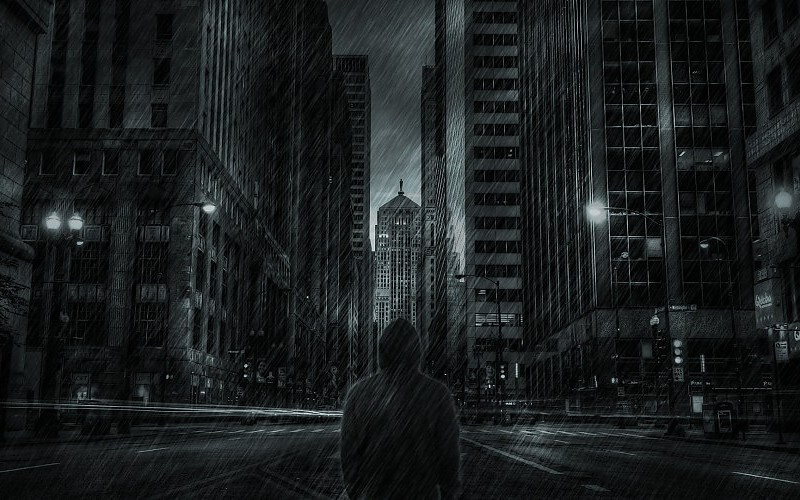 Top 10 Emotional Hip Hop Songs: Music has always been a major way to express and convey emotions. From all forms of music, Hip Hop is perhaps the most suited for emotional expression, because of the important part lyrics (can and should) play in Hip Hop. There are hundreds of Hip Hop songs that have powerful and emotional content. For this list, we have selected 10 of our favorites, with more favorites that could have made the list in the honorable mentions.
Did we miss any that you feel should also have been included? Which tracks would make YOUR top 5? Let us know in the comments!
10. Eminem - Mockingbird (2005)
"Hailie, I know you miss your mom / And I know you miss your dad when I'm gone / But I'm tryin' to give you the life that I never had / I can see you're sad / Even when you smile, even when you laugh / I can see it in your eyes, deep inside you wanna cry…"
Eminem's talent and eloquence, combined with his troubled past and personality, led to a whole list of songs that burst with emotion. Tracks like "Kim", "Cleanin Out My Closet", "Stan", "Difficult", "No Love", "When I'm Gone", "Rock Bottom", and many more all show off Em's exceptional skill in conveying, raw and pure emotion in his music.
For this list we could have selected any number of Eminem songs, we went with "Mockingbird" however – a heartfelt apology to his daughter for his own and his ex-wife's failings as parents and an explanation on how he's working hard at being as good a father as he can be.
9. Murs - Animal Style (2012)
"Fresh out of high school, glad cause he hated it / Everybody in the senior class'll call him gay but it / It never bothered him, his name Johnathan / Best friend Julie, she was cool, she went to prom with him / The principal said prom was no place for a queer couple / If he showed up with a boy then it'd be real trouble…" 
Murs' "1st Love" or "The Pain" would have been obvious and more than fitting picks for a list like this, but we chose to select "Animal Style" to represent Murs in this list. A brave song, in which Murs tackles some controversial topics for a Hip Hop artist: homosexuality and homophobia, bullying, and suicide.
In Murs' own words: "Animal Style is a song I did for many reasons. The first was to be an advocate for people close to me who are out, and those who have yet to come out. It's also a love song, which is nothing new for me. But with this one I wanted to challenge the listener to ask themselves: Is the love shared by two people of the same gender, really that different than the love I have for my partner of the opposite sex? And finally, I just felt it was crucial for some of us in the Hip Hop community to speak up on the issues of teen suicide, bullying, and the overall anti-homosexual sentiment that exist within Hip Hop culture. I felt so strongly about these issues and this song that I had to do a video that would command some attention, even if it makes some viewers uncomfortable. Even if it came at the cost of my own comfort."
8. 2Pac - Brenda's Got A Baby (1991)
"I hear Brenda's got a baby / But Brenda's barely got a brain / A damn shame, the girl can hardly spell her name…"
Like is the case with Eminem, there are over a dozen 2Pac songs that could have easily made this list, as Pac always was someone to pour his deepest inner thoughts and emotions into his music.
For this list, we selected a deeply sad track that is not about himself, but about a teenager named Brenda. Brenda is a 12-year-old who gets pregnant from her cousin, hides the pregnancy from her family, gives birth in a bathroom, and throws the baby in the trash. The song depicts Brenda turning to prostitution to support herself, and she eventually gets murdered. 2Pac based this song on a true-life news article, which makes it all the more poignant.
7. NF - How Could You Leave Us (2016)
"I'm in a room with a parent that I don't barely know / Some lady in the corner watching us, while she taking notes / I don't get it mom, don't you want to watch your babies grow? / I guess that pills are more important, all you have to say is no / But you won't do it will you? You gon' keep popping 'til those pills kill you…" 
This is an intense song that will especially hit people hard who ever lost a loved one to substance abuse. NF sounds a lot like Eminem, even in his emotion. NF is more than just a copycat though, and it's the authenticity of this song that proves that point.
6. Geto Boys - Six Feet Deep (1993)
"But ain't much that we can do / Except pour brew throughout the crew / To make sure we all remember you / And believe me it hurts / To see the boy you broke bread with six feet in the dirt…" 
An emotional Geto Boys song about dead friends from the 1993 Till Death Do Us Part album, with heartfelt verses from Scarface, Bushwick Bill, and Big Mike.
5. The Last Emperor ft Poetic - One Life (2001 / 2003)
"Paralyzed on the bathroom floor by pain / Last month I endured, but now I can't ignore / Feels like railroad spikes being stuck in my liver / Am I dying? Eyes crying, body starting to shiver / Crawl upstairs from the basement calling my sister / (Sniff) Dawn help me, I ain't feeling too healthy…" 
It doesn't get much sadder than this. Gravediggaz emcee Too Poetic recorded his bars for this track shortly after receiving chemotherapy for the colon and liver cancer he was suffering from, a disease he would die from only months later.
4. Ghostface Killah - All That I Got Is You (1996)
"Check it, fifteen of us in a three bedroom apartment / Roaches everywhere, cousins and aunts was there / Four in the bed, two at the foot, two at the head / I didn't like to sleep with Jon-Jon he peed the bed / Seven o'clock, pluckin' roaches out the cereal box / Some shared the same spoon, watchin' Saturday cartoons / Sugar water was our thing, every meal was no frills / In the summer, free lunch held us down like steel…" 
In this heartbreakingly beautiful autobiographical song, Ghostface Killah tells the story of his impoverished childhood and the struggles growing up. He raps about how he grew up in a three-bedroom apartment without his father who left him at the age of six. Growing up poor he experienced hard living conditions like "pluckin' roaches out the cereal box. "
The album version featured Mary J Blige, the video version regular Wu-Tang collaborator Tekitha.
3. Atmosphere - F*** You Lucy (2002)
"F*** you Lucy for leaving me / F*** you Lucy for not needing me / I wanna say f*** you because I still love you / No, I'm not okay, and I don't know what to do" 
"Yesterday" (about the death of Slug's father), "The Last To Say" (about domestic violence), or any number of other Atmosphere songs would perfectly fit on a list with emotional Hip Hop songs. "F*** You Lucy" is our Atmosphere favorite, however.
Lucy [Ford] / Lucifer, the subject of this track, may refer to Slug's former girlfriend. The subject could also be Hip Hop, or alcohol, or drugs. However it is interpreted, the song is heartfelt and will strike a note with many dealing with a bad break-up or an addiction of any kind.
2. Immortal Technique - You Never Know ft Jean Grae
"Hold the person that you love closely if they're next to you / The one you love / Not the person that'll simply have sex with you / Appreciate them to the fullest extent and then beyond / 'Cause you never really know what you got until it's gone"
"Dance With The Devil" – arguably Immortal Technique's best-known track – could also have been included in this list (even though it may be more shocking than emotional), but we elected to go with this powerful track.
"You Never Know" is one of the many examples of Immortal Technique's sublime story-telling abilities, this time not politically charged, but about relationships. A heartfelt story about true love and loss that will resonate with many. Beautiful song.
1. Ab-Soul - The Book Of Soul (2012)
"Seven whole years, seven whole years / It was supposed to end with our grandkids / Luckily for me I'm used to being cut short / But I'm such a nice guy, why Lord? / Why Lori? Why'd you have to take her from me? / I guess He needed your angel face for all of heaven to see / Your picture's still on my mirror, and it's so scary / I swear, I still ain't looked at your obituary…" 
As much beautiful spoken word poetry as a rap song, this heartbreaking track has to be among the most poignant, personal narratives ever recorded.
Ab-Soul tells us about the rare virus (called Steven-Johnson Syndrome) he contracted as a child, which would hinder his vision and cause a skin condition that would render his lips very dark. He relates how this caused much teasing in his adolescent years, but how he found true love anyway – only to have this love end tragically after a 7-year relationship.
Honorable Mentions
Notorious B.I.G. – Suicidal Thoughts
Nas – Dance
Nas – Bye Bye Baby
Wu-Tang Clan – Tearz
Wu-Tang Clan – I Can't Go To Sleep
GZA – Domestic Violence
Immortal Technique – Dance With The Devil
De La Soul – Millie Pulled A Pistol On Santa
Organized Konfusion – Stray Bullet
Eminem – Kim
Eminem – Cleanin Out My Closet
Eminem – Stan
Eminem – Difficult
Eminem – No Love
Eminem – When I'm Gone
Dr Dre – The Message
BTNH – Tha Crossroads
Ice Cube – Dead Homiez
Scarface – I Seen A Man Die
Scarface – Now I Feel Ya
UGK – One Day
Beanie Sigel ft Scarface – Mom Praying
2Pac – So Many Tears
2Pac – Dear Mama
2Pac – Unconditional Love
2Pac – Thugz Mansion
2Pac – Staring At The World Through My Rearview
Common ft Lauryn Hill – Retrospect For Life
Bushwick Bill – Ever So Clear
Jay Z – Song Cry
Jay Z ft Beanie Sigel – Where Have You Been
Puff Daddy ft Faith Evans – I'll Be Missing You
Pete Rock & CL Smooth – They Reminisce Over You (T.R.O.Y.)
Lost Boyz – Renee
Ed OG – Love Comes And Goes
Proof – Kurt Cobain
Proof – Forgive Me
Ab- Soul – Control System
Sage Francis – Make Em Purr
Earl Sweatshirt – Faucet
J Cole – Lost Ones
J Cole – Nothing Lasts Forever
DMX – Slippin'
Kanye West – Runaway
Kanye West – Hey Mama
Kanye West – Family Business
Fabolous – Leaving You
Jay Electronica – Departure
Ill Bil – My Uncle
Fort Minor- Where'd You Go
Que Theory – Metronome
Cage – Too Heavy For Cherubs
Cage – Ballad Of Worms
Cage – Blood Boy
Vinnie Paz – End Of Days
Mac Miller – REMemeber
Joe Budden – Inseparable
Joe Budden – Black Cloud
Joe Budden – Only Human
Atmosphere – Yesterday
Atmosphere – Little Man
Atmosphere – The Last To Say
Murs – 1st Love
Murs – The Pain
Brother Ali – The Travelers
Brother Ali – Picket Fence
Brother Ali – Forest Whitaker
Brother Ali – Babygirl
Kendrick Lamar – U
Kendrick Lamar- Keisha's Song
Big K.R.I.T. – Life Is A Gamble
Flipsyde – Happy Birthday
CunninLynguists – The Gates ft. Tonedeff
Lupe Fiasco – He Say, She Say
Apathy – School
Hopsin – Tears To Snow
Shad – I'll Never Understand
Eyedea – Even Shadows Have Shadows
Eyedea – By The Throat
Jedi Mind Tricks – Razor Blade Salvation
Jedi Mind Tricks – Before The Great Collapse
R.A. The Rugged Man – Still Get Through The Day
R.A. The Rugged Man – Legends Never Die (Daddy's Halo)