An interesting debate was sparked last year when up-and-coming West Coast emcee Vince Staples commented on some earlier comments he made to Time magazine about his views on 90s Hip Hop. His full-length debut, Summertime '06, actually feels like a throwback nineties, early millennium album. The comment he made was that he felt the period was "overrated", stating that he was born in '92 and growing up, he was raised on Jay, Kanye, 50, and the likes therein.  Before I get into this any further, listen to his explanation here and soak in what he's saying.
After this interview, Queens cat N.O.R.E. called Vince out as "disrespectful", and many people echoed the sentiment of him, regardless if you are a fan of his. This lead to a back and forth Twitter argument between the two.  Staples lists Bow Wow and Soulja Boy as his favorites during the early thousands but quickly dismissed people like Nas, Rakim, and most other nineties cats.
He then went on "Sway In the Morning" to clarify his statements, and he stated that he never said the 90s weren't the greatest, but that he didn't understand why everyone was hating on him for not giving it the respect they felt it deserved (paraphrasing). He and N.O.R.E. apparently talked on the phone to clear up any misconceptions and misunderstandings – however, this leads me to a bigger and deeper issue about the generation gap of today.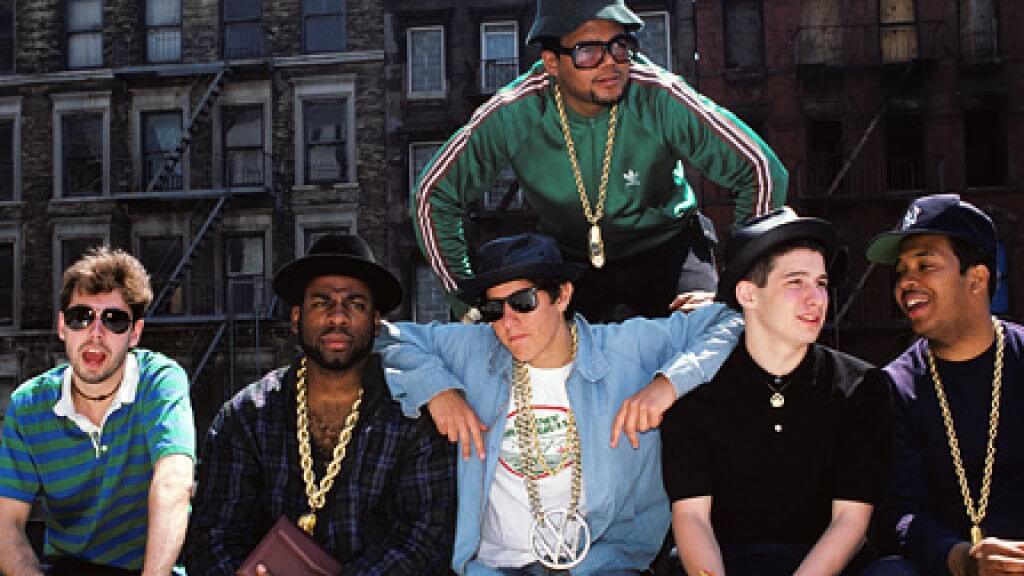 Growing up as a very thorough Hip Hop child, I was first exposed to it around six or seven and it was all Eric B. & Rakim, Run-DMC, Beastie Boys, and Stetsasonic, plus throw in some Fat Boys. As I grew older, and as the music and culture continued to progress and evolve, I felt the need to see where all this came from, not so much out of any type of respect at the time, but just because of curiosity. It was then when I was in a heavy period of Sugarhill Gang, Awesome Two, Treacherous Three, Funky Four Plus One, and Grandmater Flash & The Furious Five. I was interested in early Hip Hop oriented movies such as Krush Groove, Beat Street, and Breakin' because Afrika Bambaataa was still occasionally popping up at parties at the skating rink and on the radio randomly. It was then I figured that the elements of before were as impactful as the era I had been living in at the time. I could see how the earlier years really made lasting impressions on the era at the time. Although the "golden era" started in '88, the elements and influence came from the early eighties. Red hot artists at the time like Jungle Brothers, EPMD, De La Soul, A Tribe Called Quest, and Ice-T got all or most of their influence from not just early Hip Hop, but other elements such as jazz, funk, soul, and in the JB's case, Chicago house music. These artists showed respect to what they grew up to or what was even before them in Hip Hop, and it was reflected in their music.
In come the nineties, we hit a new elevation of Hip Hop music and culture. What the eighties started, the nineties took and expanded it into something even more relatable and commercially viable. Not one single artist that emerged in the nineties dismissed the eighties. Not a single one. In fact, most artists had some eighties soul with them. From Nas' poetic, genius nasal flow like Rakim to Wu-Tang's no-holds-barred posse lyricism similar to the Juice Crew (especially Masta Ace, Craig G, Granddaddy I.U., Kool G. Rap and Big Daddy Kane), the influence was highly evident everywhere. From female emcees like Rah Digga and Bahamadia giving props to MC Lyte and Roxanne Shante to southern acts like Outkast and Eightball & MJG giving it up to The Geto Boys, respect and love was always given to the ones that paved the way.
Let's fast forward to today. Zero respect, give or take a few. This is very reflective of a narcissistic, entitled society of the youth of today. It's not just in Hip Hop, but it's in our culture and society as a whole. People actually gave heat to Macklemore & Ryan Lewis for shouting out Hip Hop pioneers like Grandmaster Caz, Melle Mel, and Kool Moe Dee and putting them in the video for "Downtown".
So let me get this straight, you're hating a White artist like Macklemore, calling it a "sellout" record, but most of you so-called rappers won't even give it up to them, not even mention them in shoutout credits? We have a lot of sellouts and coons out here today camouflaging as "hit rappers". We've even had people claiming Kendrick Lamar's landmark To Pimp A Butterfly is "not as good as everyone hypes it to be". This serves as some ignorant, near-sighted mantra that also says that The Barter 6 and Major Without A Deal are game changers, when there's absolutely nothing artistic, creative, original, lyrical, or authentic about any of it…NONE. I digress.
Here's the issue: the older cats don't respect the current generation of rappers, and today's generation don't respect or even give props to the earlier generations of Hip Hop. Where's the disconnect? Sure, most nineties cats would heavily argue that the nineties were the single most lucrative and impactful time ever in the genre. Look at all the masterpieces that emerged: Illmatic, Enter The Wu-Tang (36 Chambers), The Chronic, Ready To Die, and The Low End Theory (trust me there were a TON more).
These albums and more completely made a shift in what we considered authentic, genuine Hip Hop and made the world take notice more than ever. That's not to say the first decade of the new millennium didn't deliver because man oh man did it! Albums like Madvillainy, The College Dropout, BE, Trap Muzik, Food & Liquor, Get Rich Or Die Tryin', The Documentary, and The Black Album created a new bit of artistic competition in terms of critical acclaim. Much like the nineties, these took a lot of components and took them to new levels much like the nineties did the eighties. Artists and fans of the nineties make compelling points that, although there were occasionally questionable and even wack moments of the nineties (the shiny suit era, the blatant mafioso concept rip-offs, and everyone out of the Midwest thinking they can double and triple time rhyme like Bone Thugs N Harmony), but there were far more victories and ambitious moments than there were head-shaking moments.
Over the past five to seven years, it's been a downhill turn in very dramatic fashion. Many blame Atlanta for this issue, it's not just them. Even cats like Gucci, Jeezy, Waka Flocka, and Yo Gotti have influences of Scarface, UGK, and Crime Boss within their rhyme styles and flows. You see how most cats that people love to hate like Drake, Nicki Minaj, Rick Ross, and even Future have legitimacy and longevity because of who they were influenced by and who they studied under. Clearly, Drake was influenced by people as vast as LL Cool J to Lil' Wayne and Nicky is a mixture of Lil' Kim and her own original ways (it's hit-or-miss most times but you get the picture). I'm not saying take people's styles and bite to succeed, that's not what I'm saying at all. I'm saying none of the music of today is reflective of a progression while giving respect and musical attribution to what was before them in any way, shape, or form.
This generation feels that props should be just given to them because they made the radio and Youtube made them get signed to deals overnight. There's no meaningful, creative, against the grain, AUTHENTIC music out today, just radio popularity and it's all formulaic. Why is Kendrick, Cole, K.R.I.T., and Skyzoo ignored or called "overrated" while cats like Thugga, K Camp, and others like them prospering? It's not bitterness because I can absolutely choose to keep my Sirius Radio on Backspin and sometimes on Shade 45. I can also stay up with my online Hip Hop publications to keep up with what's sincerely great for my personal taste. That's what I have to say to those that aren't keen up on today's sub-par music, there are options and lots of them.
Regardless of what side of the fence you're on, whether you're pro-today's Hip Hop or you're not, there's a huge gap that needs to get filled that truthfully deserves work on both ends. To my nineties heads, let's not just perceive all of today's cats as losers that don't get the art, there are a lot that do, they just express themselves differently or unconventionally, which if we tell the truth, is what made Hip Hop unique in the first place. To the generation of today, stop settling for being unoriginal, bland everyday, kindergarten cats, and be artists. I stress, ARTISTS. Push the boundary. Be prolific writers. Be thinkers and leaders. Stop being sideshow coon shows from your lyrics and music. Yes, we still have artists that sometimes still perform in the same way they did in the nineties with no progression or elevation. Now, chances are they sound totally out of place or sound like they just need to hang the mic up.
One last point to be brought up is that across the board, there's no support. A lot of younger guys disrespect the older generation to the point where they feel cats like Nas, Common, O.C., De La and LL aren't "relevant" anymore because of their age. I recently heard someone say that Public Enemy, makers of the most explosive Hip Hop album ever made with It Takes A Nation Of Millions To Hold Us Back, were called "old and irrelevant" because they were in their fifties. Here's the bullshit that disgusts me: we're the only genre and culture that won't sell a concert out if an old school Hip Hop artist came to town. To this day, Rock and Pop icons like The Rolling Stones, Rod Stewart, and Fleetwood Mac will completely sell out a show. Even R&B icons like Stevie Wonder and Janet Jackson will sell out tours. Reba McIntyre and Garth Brooks would sell out big venues today in country music. Not us in Hip Hop. After ten to fifteen years, you're considered irrelevant or becoming irrelevant. This is what I'm talking about, the disrespect. Truth be told, KRS-One, Public Enemy, De La Soul, and Whodini can STILL tear up a stage and can do it better than most young cats today. Did you check the BET Hip Hop (?) Awards? The craziest cypher all night belonged to mid-late forty-year-olds Erick Sermon, Keith Murray, and most definitely Redman, who got the MVP award that night.  Not one person could hold up to how hard Def Squad went that night. Take notes on how emceeing is done from them.
The argument will continue to get made about what the best era is. It's all subjective, but to each their own. Hip Hop needs to be bigger than this beef. This sounds like a dark skinned Blacks vs. light skinned Blacks issue: unnecessary. Everybody has their opinion, including me, but at the end, it's still Hip Hop, and it needs to get treated with respect by everyone.