Run DMC exploded out of Hollis, Queens, in 1983, changing the sound of rap music, street fashion and popular culture in general. Their approach was stripped-down and spare, and they innovated by rapping over rock beats, even incorporating hard-rock guitar samples on occasion. Most important they stayed true to the realities of the street. Their first release, the 12-inch single "It's Like That" / "Sucker MCs" inaugurated a revolution in rap. Released on Profile Records and produced by Kurtis Blow, it was the first rap single with a hard beat and stripped-down, no-nonsense delivery.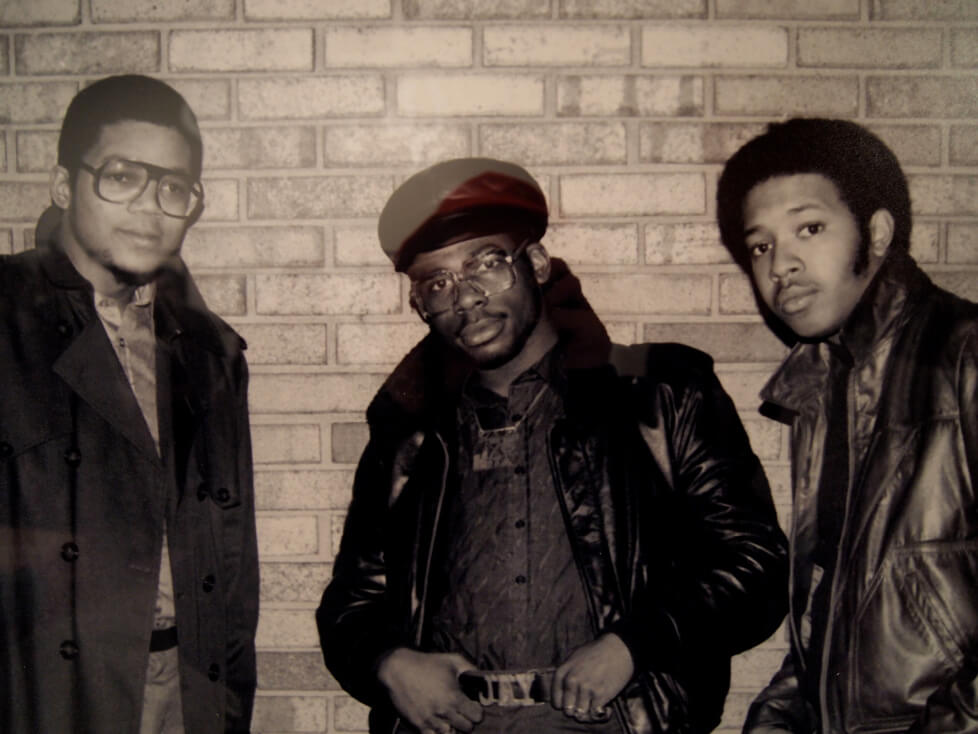 Run DMC gave rap both its first gold album (Run DMC, 1984) and its first platinum album (King of Rock, 1985). They also took rap into the Top Ten when they collaborated with Aerosmith on a rap remake of that group's "Walk This Way." After that single and video conquered radio and MTV, the racial and stylistic barriers between rock and rap were never again quite so pronounced.
The list of "firsts" for Run DMC continues: first rappers to turn up on MTV, Saturday Night Live and the cover of Rolling Stone. They were the first rap act nominated for a Grammy Award (Best R&B Vocal Performance by a Group), for 1986's Raising Hell. They even turned up at Live-Aid and on American Bandstand. Rap and its messages became more assimilated into the American mainstream following the trailblazing lead of Run DMC. They did it all by being themselves – dressing without image or affectation, and popularizing black tennis shoes in the process. They even did a popular ode to their favorite footwear, "My Adidas," which also saluted the "beat of the street."
Run DMC were to rap what Sam and Dave were to soul, defining their respective genres as frontmen in a duo format. It all started when a youthful DJ Run – nicknamed for his speedy turntable prowess – was deejaying for rap artist Kurtis Blow, who was managed by Run's brother, Russell Simmons. (Simmons would go on to found Def Jam Recordings, becoming one of America's premier black entrepreneurs.) The trio of Run, D.M.C. and Jam Master Jay, who'd grown up and gone to school together in Hollis, Queens – issued their first single, which was produced by Kurtis Blow.
Coming four years after the earliest rap records, "It's Like That" / "Sucker MCs" was hailed by critics as the first b-boy ("bad boy") record, signaling a hardcore, streetwise new direction for rap. The delivery was straightforward, the words hard-hitting and the beats and backing sparse and powerful, with lots of space. Hip Hop writer Sasha Frere-Jones noted the "legible, populist minimalism" of Run DMC's records, and made this observation about their interplay as rappers: "The rhymes go back and forth like beach balls between sea lions, with one finishing the other's line, a strategy that hasn't been heard since battle crews like Cold Crush Brothers ruled in 1980 and 1981."
The albums that followed – Run DMC, King of Rock and Raising Hell – firmly cemented Run DMC's stature in the vanguard of this harder-edge "new school" rap. (A quarter century and several schools later, they're now viewed as the progenitors of "old school" rap.) The self-titled debut album was a veritable greatest-hits release in itself, with four of its songs – "It's Like That," "Hard Times," "Rock Box" and "30 Days" – placing high on the R&B charts. King of Rock kept the streak going by contributing three Top 20 R&B hits of its own: the title track, "You Talk Too Much," and "Can You Rock It Like This."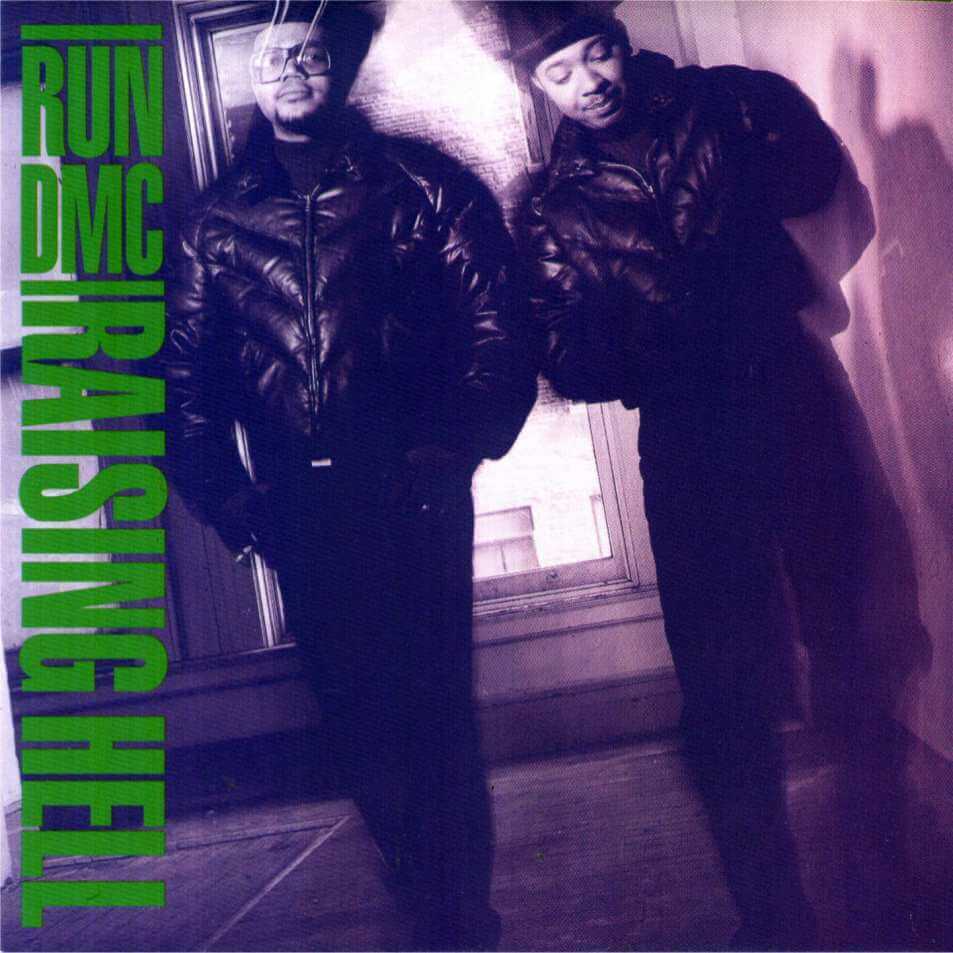 Run DMC's third album, Raising Hell, made them rap's first superstars. The album sold 3 million copies in the first year of its release, making it the best-selling rap album to date and pointing the way toward the ascension of rap and Hip Hop as the dominant genres in popular music in the Nineties. The album yielded the titanic hits "My Adidas" (#5 R&B), "You Be Illin'" (#12 R&B, #29 pop) and "It's Tricky" (#21 R&B, #57 pop). The biggest breakthrough, however, came with their collaboration with Aerosmith on a remake of "Walk This Way." The single and hugely popular accompanying video brought down the walls between rap and rock, ushering rap into the musical mainstream. With "Walk This Way," Run DMC actually found themselves charting higher on the pop chart (#4) than the R&B chart (#8). Their Together Forever Tour with the Beastie Boys furthered the union between black and white audiences.
While Run DMC unflinchingly rapped about urban realities, they also spread positive messages – pro-education, pro-voting, anti-gang and anti-drug – to help change the paradigm. "Our image is clean," Run said in a 1986 cover story in Rolling Stone. "I'm no sociologist, but we're role models, man, big-time role models."
Run DMC's fourth album, Tougher Than Leather (1988), provided the title and inspiration for a feature film in which they starred as themselves. On Back from Hell, they broke new ground by rapping over instrumental R&B grooves. The title alluded to the fact that this album followed a darker period in the business and personal lives of the group members. They finished out their six-album run for Profile Records with Down With the King, released in 1993. This ended their remarkable ten-year reign in rap's vanguard. An attempted comeback on the Arista label in 2001 resulted in the disparaged Crown Royal album.
Despite their clean image, behind the scenes there were some issues with alcohol and drugs, which Darryl McDaniels ("D.M.C.") forthrightly addressed in his autobiography, King of Rock: Respect, Responsibility, and My Life with Run DMC. All the tribulations of the high life led his partner Run to become a born-again Christian. Now known as Rev. Run, he launched a family-based reality series, Run's House. Tragically, Jam Master Jay fell victim to the sort of violence Run DMC deplored. After returning from a Run DMC tour, he was shot to death at his studio in Hollis, Queens, in October 2002. His murder has never been solved.
The key albums in Run DMC's catalog – Run DMC, King of Rock, Raising Hell and Tougher Than Leather – were re-released in deluxe editions with bonus tracks in 2005. As new generations discover the old-school sound, Run DMC continue to receive their due for kicking the rap revolution into high gear. As R&B singer Pharrell noted in 2009, "Run-D.M.C. has been at the core of what could be possible for kids who liked big beats, catchy rhymes and hard guitars. From 'Walk This Way' to 'My Adidas' they changed the face of music forever."
Official site: Run DMC