In the late 1970s, Kool Moe Dee met Special K, DJ Easy Lee, and LA Sunshine to form the influential Hip Hop group the Treacherous Three, which was signed to Enjoy Records. In 1981, Kool Moe Dee performed an onstage roast of party rapper Busy Bee Starski, a performance frequently cited as a pivotal moment in the development of battle rap. In 1981, The Treacherous Three moved to Sugar Hill Records along with another Enjoy Records act, Grandmaster Flash and the Furious Five. The Treacherous Three became well known for their singles "Feel the Heart Beat" and "Action", and their song "The New Rap Language" (with Spoonie G) earned Kool Moe Dee the distinction of inventing the "double time flow", which involved rapid sixteenth-note rhythms, with a lot of internal rhyme. The Treacherous Three were featured in the 1984 movie Beat Street, performing the song "Santa's Rap" with Doug E. Fresh.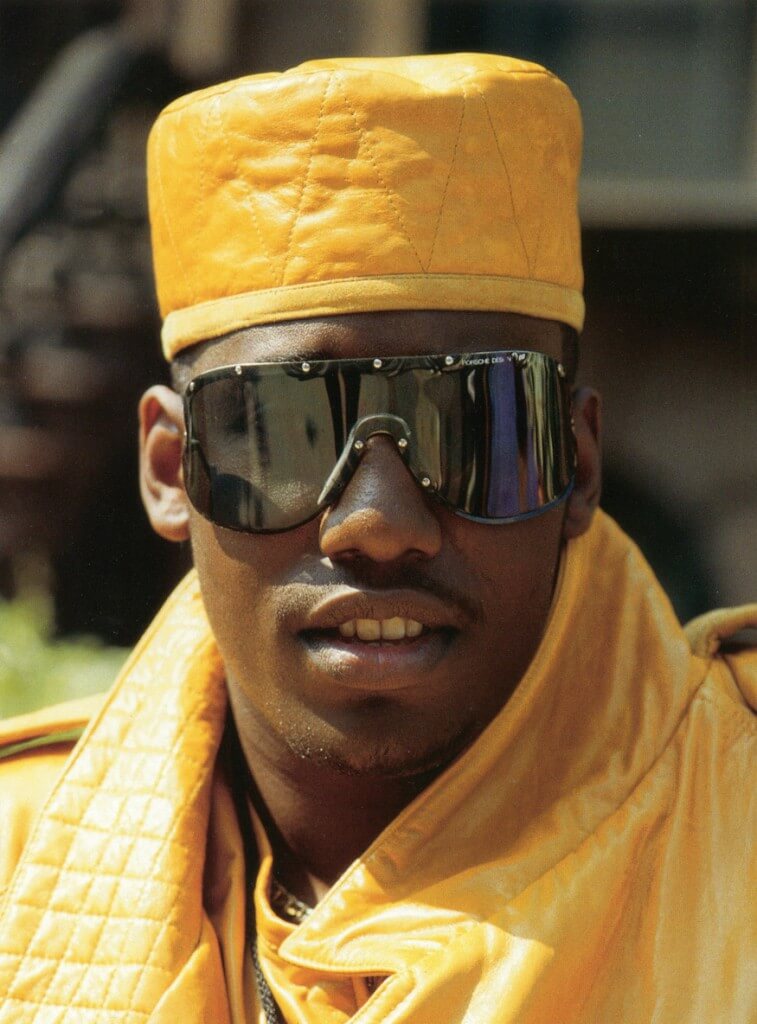 In 1985, the Treacherous Three disbanded. After leaving the group, Kool Moe Dee attended the State University of New York at Old Westbury, where he received a degree in communications. In 1986, he went solo, releasing a self-titled album that ranked 83 on Billboard. He co-operated with the young producer Teddy Riley which contributed greatly to the new jack swing movement that would gain popularity in the years to follow.
Kool Moe Dee released his second album, How Ya Like Me Now which was his most successful album commercially, achieving platinum status. He then went on to release his third album, Knowledge Is King in 1989, which went gold.
In 1990 he performed on Quincy Jones' album Back on the Block along with fellow rappers Melle Mel, Big Daddy Kane and Ice-T. The album gained considerable critical and financial success and winning the 1991 Grammy Award for Album of the Year.
In 1991, the release of his album Funke, Funke Wisdom signaled Kool Moe Dee's decline. Moe Dee himself has stated that this was his worst album. He induced his release from Jive Records in 1992. After a two-year lay off, he released his greatest hits album which regained some of his former success and acclaim. In 1994, his album Interlude was released and failed to gain Moe Dee much of his former success of the mid '80s.
In 1993, he re-united with his fellow ex members of the Treacherous Three to release the album Old School Flava on Ichiban. His last commercial release was the single "Love Love/What You Wanna Do" which was released onSpoiled Brat Entertainment inc'.
Kool Moe Dee conducted a long-running rivalry with fellow New York rapper LL Cool J. Along with other rappers such as MC Shan, Kool Moe Dee claimed that LL had stolen their rap styles. He also felt that LL was disrespecting rap pioneers such as Melle Mel and Grandmaster Caz by proclaiming that he was "rap's new grandmaster" without paying due respect to those who came before him. He challenged LL on his platinum selling album How Ya Like Me Now on the single of the same name. He also took a shot at LL by appearing on the album cover with a jeep in the background with the wheel crushing one of LL's trademark red Kangol hats. The feud persisted, with both MCs proclaiming themselves the victor.
Visit: I Am Hip Hop