Sometimes the best music is created when artists allow themselves to break free from genre conventions and just go where their artistry, inspiration, and talent leads them. The results can be hit or miss and listening to the products of their creativity may require an open mind, but some of the best albums in music history were the result of genre-bending efforts. For this list, we have selected 18 of the best unconventional Hip Hop albums of the 2010s, 18 albums that can definitely be categorized as "Hip Hop" but that are far from the general rap fare. Some of the albums listed here defy genre conventions because of their scope or concept, others incorporate so many other musical styles it's simply impossible to pigeonhole them.
What do you say? Have you listened to all the albums listed here? Which ones of this selection do YOU like best? Let us know in the comments!
Nas & Damien Marley – Distant Relatives (2010)
Distant Relatives is a collaborative studio album by Nas and Jamaican Reggae vocalist Damian Marley, the legendary Bob Marley's youngest son. Distant Relatives is a seamless fusion of Hip Hop, Reggae, Dancehall, and African musical elements, with uplifting afro-centric vocals about freedom, family, spirituality, and ancestry.
At 65 minutes, Distant Relatives offers both quantity and quality – all killer, no filler. Distant Relatives is aging really well and sounds as timely and timeless today as it did the day it was released. Maybe because this is a collaboration or because it's a fusion of musical styles and not 100% Hip Hop, this genre-blending gem is often forgotten when Nas' work is discussed. Unfortunate, because Distant Relatives is much too good to be ignored. The chemistry between Nas and Damian Marley is palpable, and they complement each other perfectly. Lots of stand-outs on Distant Relatives, but cuts like "Patience", "Tribes At War", and "Africa Must Wake Up" – the last two featuring the always great Somalian Canadian K'Naan – are prime examples of the overall quality of the project.
"Distant Relatives / We're all distant relatives / No matter where you from, where you live / How near or far / Africa, China, Japan, Afghanistan, Israel / We're all fam, we're all distant relatives / So that's why we came together / One of the reasons why myself and Damian came together / 'Cause we all come from one place, and that's Africa / That's right, you too / And you / The whole world! / We're all family, we're just spread out all over the place / So to all my distant relatives, let's take it back home!'
Dessa - A Badly Broken Code (2010)
For us, Dessa's A Badly Broken Code falls into the same category as Lauryn Hill's monumental masterpiece The Miseducation Of Lauryn Hill – just like L-Boogie's a genre-bending gem of an album, A Badly Broken Code is an album that should appeal to almost everybody – at least those with an open attitude to different musical styles and those who like something that is not run-of-the-mill.
As much a singer and spoken-word poet as a rapper, Dessa is a multi-talented performer whose solo-work cannot be pigeonholed. How she goes from singing to rapping and back is so organic and seamless, you hardly notice the difference – and she does both equally well. "Dixon's Girl" and "Into The Spin" are easy favorites, tracks like "Seamstress,  "Matches to Paper Dolls", "Alibi",  and "The Bullpen" are excellent as well, showing off her flow.
Of all Doomtree members, Dessa's work crosses most genre boundaries. This album is no exception – in fact, it is hard to call this album Hip Hop. So don't go into this one expecting a straight-up Hip Hop album, because it is not. If anything, A Badly Broken Code is a great album to get non-Hip Hop listeners drawn into the realm of Doomtree.
Shabazz Palaces - Black Up (2011)
Black Up is the debut studio album by Shabazz Palaces, the duo consisting of Palaceer Lazaro (formerly Butterfly of Digable Planets) and multi-instrumentalist Tendai "Baba" Maraire. This album is pretty much amazing, unlike anything you have ever heard before. Experimental Hip Hop, Progressive Hip Hop, Abstract Hip Hop – call it what you want, just know no label can do this project justice. And it doesn't need a label either, other than 'classic'. At ten songs, Black Up is a tight presentation, but not a second is wasted. Throughout the 10 songs, deep beats highlighted by electronic flourishes complement the idiosyncratic flows and intricate lyrics filled with abstract metaphors and intelligent observations – there's a lot to unpack here.
Even though Shabazz Palaces' follow up efforts were interesting enough – especially Lese Majesty (2014) is pretty good – they have never reached Black Up's level of outstanding excellence again, and it is hard to see how they could. This album is something special, unique like It Takes A Nation Of Millions To Hold Us Back is unique, or like Madvillainy is.
To really do justice to this musical treasure you need to listen to it on a quality system or with really good headphones or earbuds – otherwise, you might miss the deepness of the bass and other sonic intricacies. Black Up certainly isn't for everyone, but for those open for a challenging listen or just for something different from 13-in-a-dozen rap, this album really is pure gold. Black Up is one of the most (if not THE most) creative, innovative, and captivating Hip Hop albums of the decade.
Doomtree – No Kings (2011)
Always pushing genre boundaries, Doomtree is known for incorporating a wide range of musical influences into their work with lyrical complexity and deep wordplay – both on their group albums and their solo efforts. No Kings arguably is Doomtree's most impressive effort – showcasing what 10 years of experience in the game can lead to. Their solo-efforts prove what the Doomtree members can do in their own distinctly different styles. Their group-efforts proof they can blend their different styles into a perfect mix.
It's not a given that the very different lyrical styles of artists like P.O.S, Dessa, Cecil Otter, Sims, and Mike Mictlan can be turned into a cohesive whole – in fact, it could easily turn into a disaster. What has always worked for Doomtree though – and what is perfected on No Kings – is that the crew admiringly succeeds in being complementary. "Team The Best Team" is just one of the tracks on this album that exemplify their strength as a unit. Other highlights are cuts like "Own Yours", "Punch Out", "Bolt Cutter", "The Grand Experiment" and the bombastic "Bangarang".
It helps that the instrumentals provided by Lazerbeak and Paper Tiger are so layered and musical, the beats and sounds really add to the dense but clever verbiage and the collective fiery energy the Doomtree vocalists bring to the table. No Kings is a triumph. If you somehow missed out on Doomtree up to now, start here and you will be stocking up their collective and individual catalogs in no time.
Death Grips – The Money Store (2012)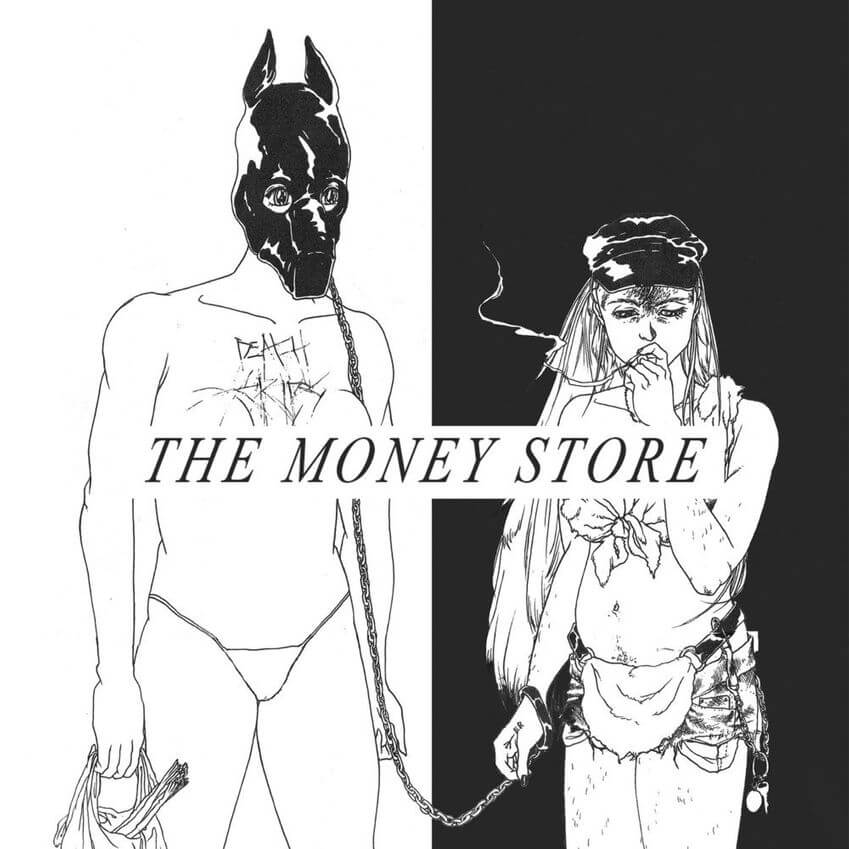 Death Grips is a trio from Sacramento, California, that has created a whole separate niche for itself by pushing the boundaries of Hip Hop – their music may be rooted in Hip Hop, but it is blended with noise, industrial, electro, punk rock, and other alternative elements. The Money Store is Death Grips' 2012 debut studio album, and arguably their best (even if their whole catalog is consistently good).
The Money Store is in-your-face, visceral, abrasing, and alienating, but layered and thought-provoking at the same time – this is an awe-inspiring ride of exquisitely produced experimentation and raw energy. The wall of noise and the gory, horrific lyrical imagery The Money Store unleashes on the listener will not be for everyone – no doubt Death Grips is an acquired taste, but when you allow yourself to be 'gripped' by them their music is amazing.
Cubbiebear - Force Back To Sleep (2013)
The late Cubbiebear was a Baltimore based rapper/producer/engineer who actually knew what he's doing with all three. His music is a battleground of explosive beats flanked by fearless lyrics on the racial, sexual, spiritual, and financial hypocrisy littering indie rap's landscape. It's hard to categorize Force Back To Sleep (noise rap?), no doubt it's different from most Hip Hop you've listened to in the past decade. Force Back To Sleep is an acquired taste for sure– but people who are into acts like Run The Jewels, Doomtree, billy woods, or even Death Grips, will most likely like this Cubbiebear album too.
Open Mike Eagle - Dark Comedy (2014)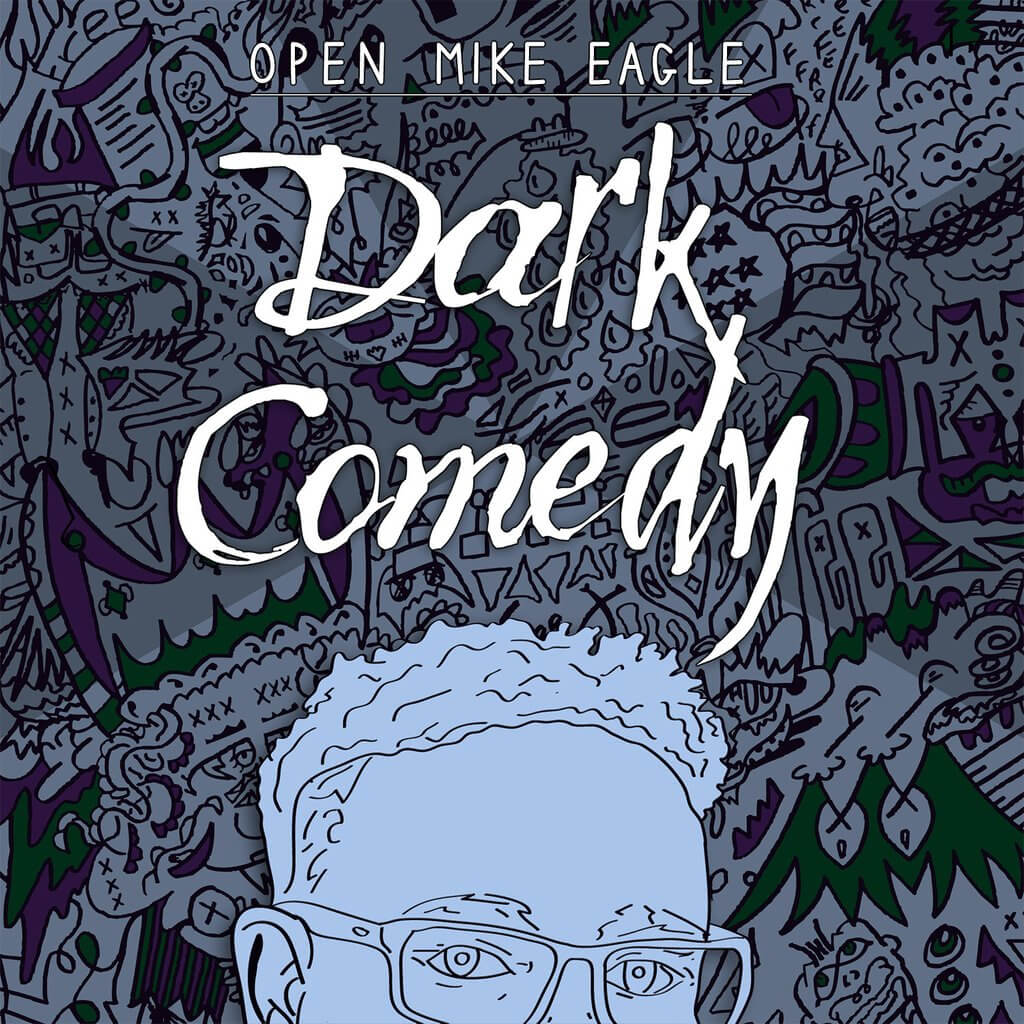 Open Mike Eagle is a Chicago-born, Los Angeles-based artist who dropped some of the most interesting albums in abstract underground Hip Hop in the 2010s – with his soft spoken-word style, poetic lyrics, and experimental production. Dark Comedy is Open Mike Eagle's fourth solo album and arguably his best album to date. Belying the at times breezy production, Open Mike Eagle's subject matter never is lightweight. He approaches a variety of serious topics with dark and deliciously sarcastic humor – hence the title of the album. Open Mike Eagle's lyrical performance on Dark Comedy is as good as we've heard from him, and the ambient production is fantastic throughout. The lyrical and instrumental intricacies give Dark Comedy more layers than anything else out this year, as always with an Open Mike Eagle release there's a lot to unpack – Dark Comedy is an album with endless replay value.
Busdriver - Perfect Hair (2014)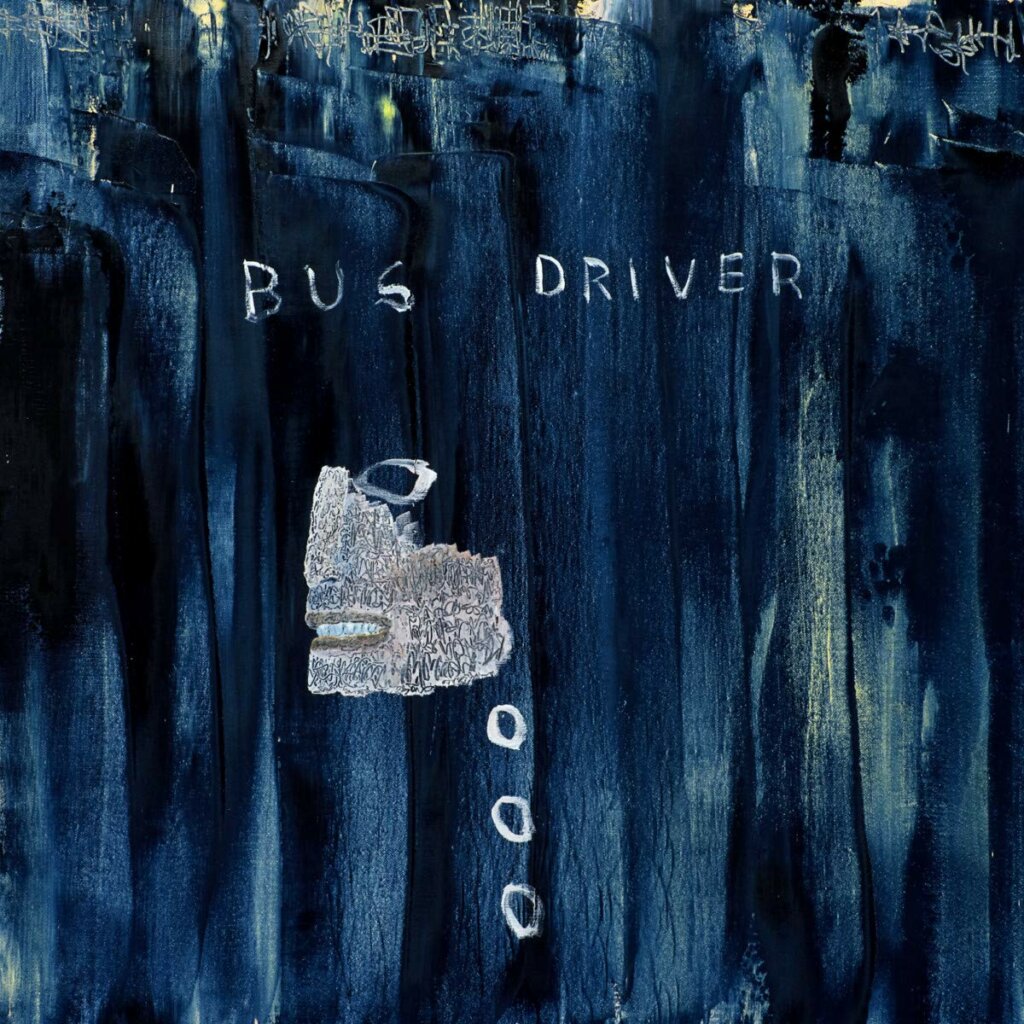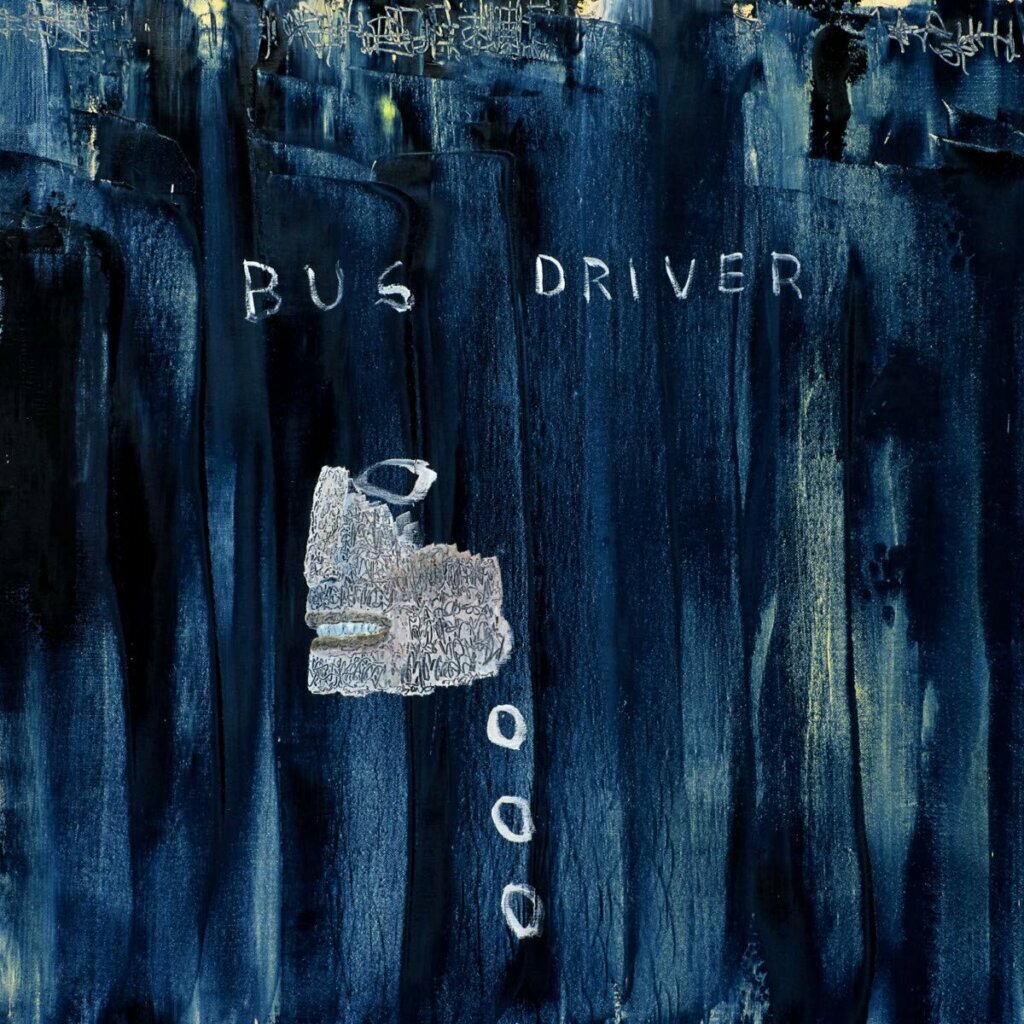 Perfect Hair is Los Angeles-based Busdriver's best album, together with his Temporary Forever cult-classic (2002). It's a Busdriver album, so Perfect Hair is not an easy, accessible listen – but those with an affinity for off-the-wall left-field Hip Hop will be amply rewarded by this challenging but engaging album.
What can be said about this monument of an album that hasn't been said a million times already? This album is special, in a once in a generation kind of way. To Pimp A Butterfly is like this generation's version of Marvin Gaye's What's Going On (1971), or Public Enemy's It Takes A Nation Of Millions To Hold Us Back (1988).
With good kid, M.A.A.D. City, Kendrick Lamar (2012) had already released a near-flawless project, but this follow-up turned out to be even bigger and better. To Pimp a Butterfly is a grandiose achievement: both a soul-bearing confessional and a compelling state of the nation address – this album's cultural significance can not be overstated. There's nothing easy or straightforward about the instrumentals either: TPAB features a potent blend of live instrumentation, neo-soul, stripped-down jazz fusion, occasional funk, and Hip Hop to give the album a vast historical musical appeal – it's an amalgamation of 70 years of Black music. Kendrick Lamar's narrative thread and the vast cast of guests appearing on the album only underline its expansive scope and ambitions.
To Pimp A Butterfly is a timeless genre-blending masterpiece that will forever reside in the highest echelons of the Hip Hop pantheon.
Danny Brown - Atrocity Exhibition (2016)
Danny Brown hit a home run with Atrocity Exhibition. This album feels like a feverish nightmare that gives us a glimpse of the insanity, depression, and hedonism of the Danny Brown psyche. This album is deep and dark and at times over the top, both sonically and lyrically. Production is superb though, and even those who gravitate towards more traditional styles will find a lot to like here. Danny Brown's crazy flows range in style from hype and energetic to somber and reflective – but the content always is thought-provoking. You can call it experimental, or crazy, or weird – but be sure to call it a classic too: Atrocity Exhibition is Danny Brown's best album.
Tyler, The Creator - Flower Boy (2017)
Flower Boy is Tyler's most complete, most cohesive, and most consistent album. In typical Tyler fashion, Flower Boy is an amalgamation of musical styles – for the most part successfully executed this time, with a minimum of messiness and not a lot of over/underproduction. Lyrically, Flower Boy is also different from some of Tyler's other works, more introspective and personal this time around. Tyler's opening up on Flower Boy is a culmination of what he was building up to with his previous works. Because of his weirdness/authenticity, Tyler is a media darling and a fan favorite – but his music is an acquired taste, despite his popularity. Flower Boy is Tyler's best album, way better than the overhyped IGOR (2019).
lojii & Swarvy - DUE RENT (2017)
Lojii is an artist from Philadelphia, Pennsylvania, DUE RENT is a collaboration with producer Swarvy, and stands as his debut full-length. A lo-fi neo-classic, this album has echoes of Madvillainy in its vibe – and like Madvillainy it is an acquired taste. Some may say DUE RENT is boring, others will rave over its brilliance. The monetary desperation we've all felt at some point is the overarching message of this project, and the blend of Lojii's low-key vocals with Swarvy's dusty and soulful lo-fi beats offer a perfect meditative backdrop to let that theme resonate.
Quelle Chris - Being You Is Great… I Wish I Could Be You More Often (2017)
Being You Is Great! I Wish I Could Be You More Often is another excellent album by prolific Detroit artist Quelle Chris, with guest input by regular collaborators like Jean Grae (Quelle Chris' wife), Homeboy Sandman, Denmark Vessey, Chris Keys, and others like Elzhi and Roc Marciano, among others.
Like all of Quelle Chris' work Being You Is Great! I Wish I Could Be You More Often is not an easy listen. Sure, musically it's more accessible than some of his other works (but still plenty left-field), but lyrically it's typical Quelle Chris: challenging, often dense, but always compelling. Quelle Chris' introspective musings on existentialism are both poignant and hilarious, and an hour of Being You Is Great! I Wish I Could Be You More Often reveals much of who Quelle Chris is as a human being.
As for the near-flawless production, most of the beats were done by Quelle Chris himself, with some assistance from The Alchemist, MNDSGN, and Iman Omari. All in all, Being You Is Great! I Wish I Could Be You More Often is an awesome project, Quelle Chris' most cohesive album to date.
Milo - Who Told You To Think​?​?​!​!​?​!​?​!​?​! (2017)
Milwaukee rapper and producer Milo draws comparisons to left-field emcees Quelle Chris, Open Mike Eagle, and Busdriver. Who Told You To Think​?​?​!​!​?​!​?​!​?​! is eerie and quirky, and a great follow-up to A Toothpaste Suburb (2014) and So The Flies Don't Come (2015). The allure in Milo's music is his poetry and wordplay, if you can get into it is stream-of-consciousness ramblings. Some listeners might praise Milo's poetic brilliance, while others will dismiss his lyrics as pretentious nonsense. There's no need even to dissect every bar – wherever you stand on his lyrical content, Who Told You To Think​?​?​!​!​?​!​?​!​?​! can be enjoyed simply as an atmospheric listen, with pleasing, laid-back instrumentals and a rapper with an interesting monotone spoken-word-like flow to go with them.
Armand Hammer - Paraffin (2018)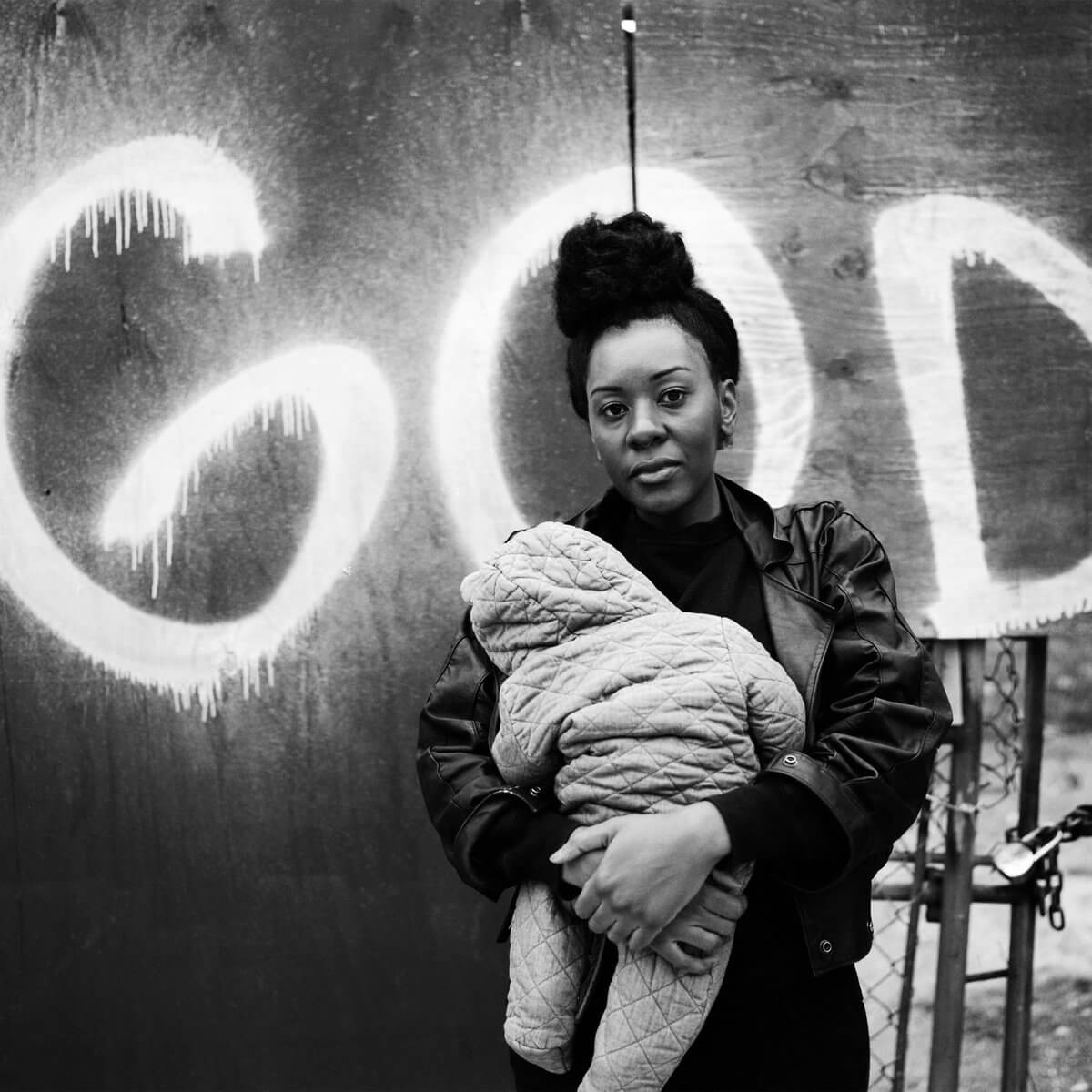 Paraffin is not an easy album to get into, sonically and lyrically it's as dense as you might expect from Elucid and especially billy woods. The way billy woods paints lyrical pictures is neither straightforward nor easy to decipher. But it doesn't have to be easy – this is Hip Hop for thinking people. Both men's cerebral lyrics are dark and heavy, but humorous here and there at the same time. Paraffin is amazingly produced and lyrically incredibly layered – Armand Hammer has something substantial to say for those motivated and intellectually equipped to really listen. Not for everybody, but for those who appreciate abstract, experimental Hip Hop Paraffin is a must-have.
Lupe Fiasco - DROGAS Wave (2018)
Drogas Waves is another one of those Lupe Fiasco projects that show insane scope and ambition. A 100-minute concept album dealing with the overall theme of resurrection, this could have been a bloated mess – but fortunately, it isn't. In fact, this is a brilliant album. The thing is that it probably is too clever, it needs to be 'studied' in order to be able to appreciate its deepness. With just casual listens, the whole thing will go over your head. It's like with a serious 100-minute movie – you just don't watch a couple of few-minute snippets at a time – you watch the whole thing from beginning to end, paying attention all the time. Drogas Wave has to be approached in the same way.
In a 2018 Billboard interview, Fiasco revealed the main idea of the project:
"It's about a group of slaves on a slave ship on their way to Africa to the West Indies and they are thrown off the boat. But they didn't die. They stayed alive and they lived under the sea. And they dedicated their lives to sinking slave ships — so they became this super, underwater force against slavery. It's like a super-deep story that I am building on different fronts. But that's the main idea and the source material for the album."
Lupe Fiasco's Tetsuo & Youth (2015) is a near-classic and Lupe's best album of the decade, Drogas Wave comes close though.
billy woods & Kenny Segal - Hiding Place (2019)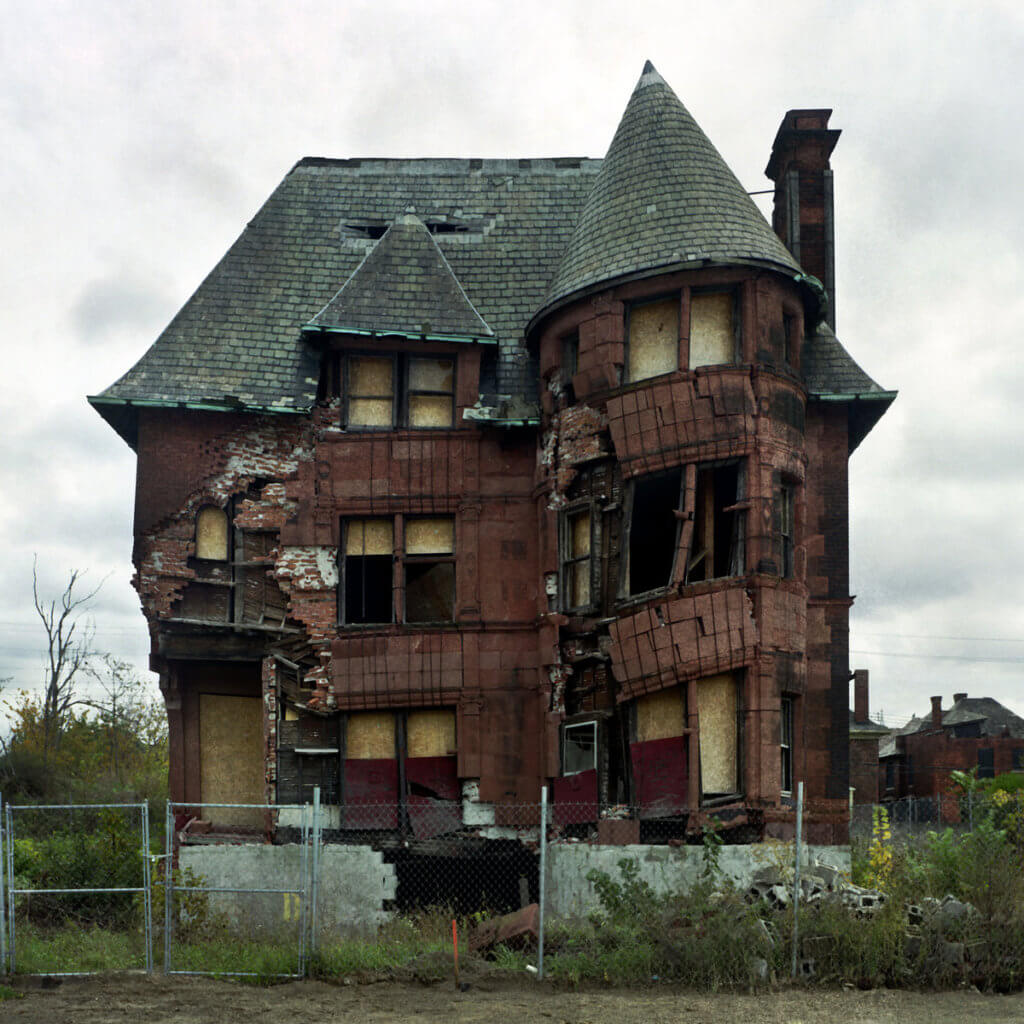 Always consistent in creating his own brand of grade-A Hip Hop, New York (by way of Washington DC and Zimbabwe) emcee billy woods once again didn't disappoint with this 2019 project. Pretty much everything he has dropped this decade has been stellar, be it solo or as part of Armand Hammer. Hiding Places has him collaborating with producer L.A.-based producer Kenny Segal – a partnership that results in another typical billy woods release. Deep, dark, and weighty lyrics, sometimes bordering on surrealism but always intelligent and with substance – this is Hip Hop for grown-ups of the highest order.
clipping. - There Existed An Addiction To Blood (2019)
There Existed an Addiction to Blood is… something else. A hate-it or love-it album without a doubt, this one either resonates with you, or it doesn't – this is no easy-listening bubblegum fluff. Embracing horror as a theme, There Existed an Addiction to Blood is an exercise in exploring genre-boundaries. The album blends ambient, industrial, techno, noise, and Hip Hop into a unique mix, the horror-core theme adding to the dark and hallucinatory vibe that is consistently maintained throughout the whole album.
Clipping rapper Daveed Diggs may be better known for his acting, but here he once again proves he is an exceptional lyricist as well. His strong and at times brutal lyrical imagery perfectly suits the eery beats, to create an intense and claustrophobic atmosphere all the way through the album. Highlights are but not limited to "Nothing Is Safe" (the first song and perhaps the easiest accessible track on the album), "Blood Of The Fang" (check out the video too), "All In Your Head", "La Mala Ordina" with Benny The Butcher and Elcamino (the two-minute harsh-noise outro is hard to listen to though), "Club Down", and "Attunement" (with its chaotic soundscape a perfect last song leading the unconventional outro).
The album runs for 68 minutes, but the outro – "Piano Burning" – is an 18-minute field recording of…. well, a piano burning. Nobody will likely listen to this track multiple times, but the inclusion of "Piano Burning" as an outro makes sense somehow – just listen to this album with your headphones on, in the dark, and then let the whole thing digest while listening to "Piano Burning" – you'll be in for a strong and unsettling meditative experience without a doubt. So: There Existed an Addiction to Blood is an album to REALLY listen to, and less suited for just having it playing in the background during your daily activities. It works best if you allow yourself to be immersed in it to let a chilling feeling of unease get under your skin.
clipping. doesn't try to be experimental for the sake of it. The envelope-pushing production on There Existed an Addiction to Blood is near-flawless, and totally engrossing. As much as the listening experience may be unsettling, There Existed an Addiction to Blood is intriguing as hell (pun intended). There Existed an Addiction to Blood is one of our favorite albums of 2019.