2019 will go down in history as an excellent year for Hip Hop – after a slow start a lot of truly great albums have dropped, a few of them (Sincerely Detroit, Eve, Bandana) will likely be considered classics years in the near and far future. There have been a lot of terrible rap releases too, but because there's so much quality Hip Hop on offer, HHGA pays little attention to output from the face-tatted mumblers and autotune trappers. So while it would be not that difficult to compile a list with wack albums from the (t)rap mainstream, I just don't want to spend the energy on negativity. I have reconciled myself with the fact there is a shadow genre of rap music out there I feel has little to do with Hip Hop, but for which there's a market apparently – so hey, to each his own.
This list is necessary, however. All the artists mentioned here have proven in the past they are capable of greatness to some extent. With their output this year they all disappointed, though. Some worse than others, but all the albums listed in this piece were unsatisfying to me for a variety of reasons. There's no real ranking here, the albums are loosely ordered from somewhat disappointing to worse.
Please remember there's no need to get butthurt reading this – this list reflects nothing more than a personal opinion. Also, disappointing doesn't necessarily mean bad. If there are albums here that you count as personal favorites of the year, more power to you – I'm not saying you are wrong, I'm just saying I have a different opinion. So, how do you feel about the albums mentioned here? Do you think these entries are disappointing too or do you like (some of) them? Why? Share your thoughts!
Also read:
9 Great Hip Hop Albums Released In 2019 You Haven't Listened To, But Should
9 Great Hip Hop Albums Released In 2019 You Haven't Listened To, But Should | 2
9 Great Hip Hop Albums Released In 2019 You Haven't Listened To, But Should | 3
9 Great Hip Hop Albums Released In 2019 You Haven't Listened To, But Should | 4
Dave East - Survival
It's frustrating to write this, but Dave East's long-awaited and highly anticipated official debut studio album is kind of a disappointment. Dave East's skills, star-power and carefully earned reputation should have made Survival an AOTY contender, but it isn't. The album is far from terrible, but unfortunately, Dave East gets lost in poppy and trappy choruses on almost every track. Survival is a long album, so it's not hard to find a couple of really good songs with lyrics worth listening to where East's personality shines through, but overall there simply is too much genericness beats- and lyrics-wise. It's like Dave East was trying to please too many different kinds of listeners by finding a balance between a hardcore attitude and pop-sensibilities – but he failed in the execution. The half-ass attempts at commercial sounding songs simply ended up being album filler, detracting from the good moments. All in all not a bad album by any means, but far from the classic a lot of people – including me – were expecting/hoping for. 6.5/10
DJ Shadow - Our Pathetic Age
Seeing as DJ Shadow's Entroducing is one of my favorite Hip Hop albums of 1996, and one of the best instrumental Hip Hop albums ever, I really wanted to like this one. Taking into account these high expectations Our Pathetic Age is a disappointment, though. 26 tracks, 90 minutes – too much and too long in this case. The first 11 tracks are instrumentals – some of those 11 are too industrial/noise orientated and others just kind of boring, for my tastes at least. The rest of the playlist feature appearances of a great cast of guest emcees, but not all songs are bangers. There are a couple of really excellent tracks on here: "C.O.N.F.O.R.M." (feat. The Gift of Gab, Lateef the Truth Speaker & Infamous Taz), "Kings & Queens" (feat. Run the Jewels), "Drone Warfare" (feat. Nas & Pharoahe Monch), "Rain on Snow" (feat. Inspectah Deck, Ghostface Killah & Raekwon) and "Rocket Fuel" (feat. De La Soul) are dope as hell. But also the section of the album with the vocal tracks has its share of filler or out-of-place tracks like "Our Pathetic Age" (feat. Sam T. Herring). There's a good 14 track album hiding among all the excess, but the way it is now it's kind of a slog. 6.5/10
Tyler, The Creator - IGOR
A lot of hype surrounded this release but for me it's overrated: IGOR is underwhelming, messy, and ultimately disappointing if you ask me. Tyler is not a very good rapper (like he said himself on his debut album Goblin: "I mean, I'm not that great of a rapper but as a whole, I'm pretty cool, right?") and he is a worse singer. Tyler likes to sing apparently, but the thing is Tyler can't sing. For the majority of people that is no problem evidently, for me, it is – I like to listen to singing by people who can actually sing. It seems that Tyler is being applauded for being innovative and edgy, but being innovative and edgy does not automatically mean that an album is any good. Another often heard plaudit is that Tyler wrote, produced, and arranged this album all by himself – which is a great feat of course but which doesn't necessarily mean the album is better for it. The story Tyler is telling on IGOR apparently is another one of the album's strong suits, but if the listening experience is unpleasing I just can't get into the concept.
Now don't get me wrong, I don't think IGOR is bad either, Tyler's production on the album is excellent in places – especially the opening track "Igor's Theme" is dope as hell (no coincidence this is an instrumental track), and there are more fine moments besides ("What's Good"). So I don't think IGOR is trash, but for me, it certainly isn't one of the years best – an honorable mention at best.
All that said: this is just my personal opinion about an album that obviously does not resonate with me – I can't get into it, however much I tried. But most professional critics and a million fans see IGOR as an AOTY-contender and they can not all be crazy, can they? Whatever you feel about this album, there's no denying it is one of the most talked-about releases of the year, an album that defies genre-conventions and that sees an artist creatively do exactly what he wants to do in pursuit of mastery of his craft. AOTY? A future classic? I don't see it, but maybe you do. 6/10
JPEGMAFIA - All My Heroes Are Cornballs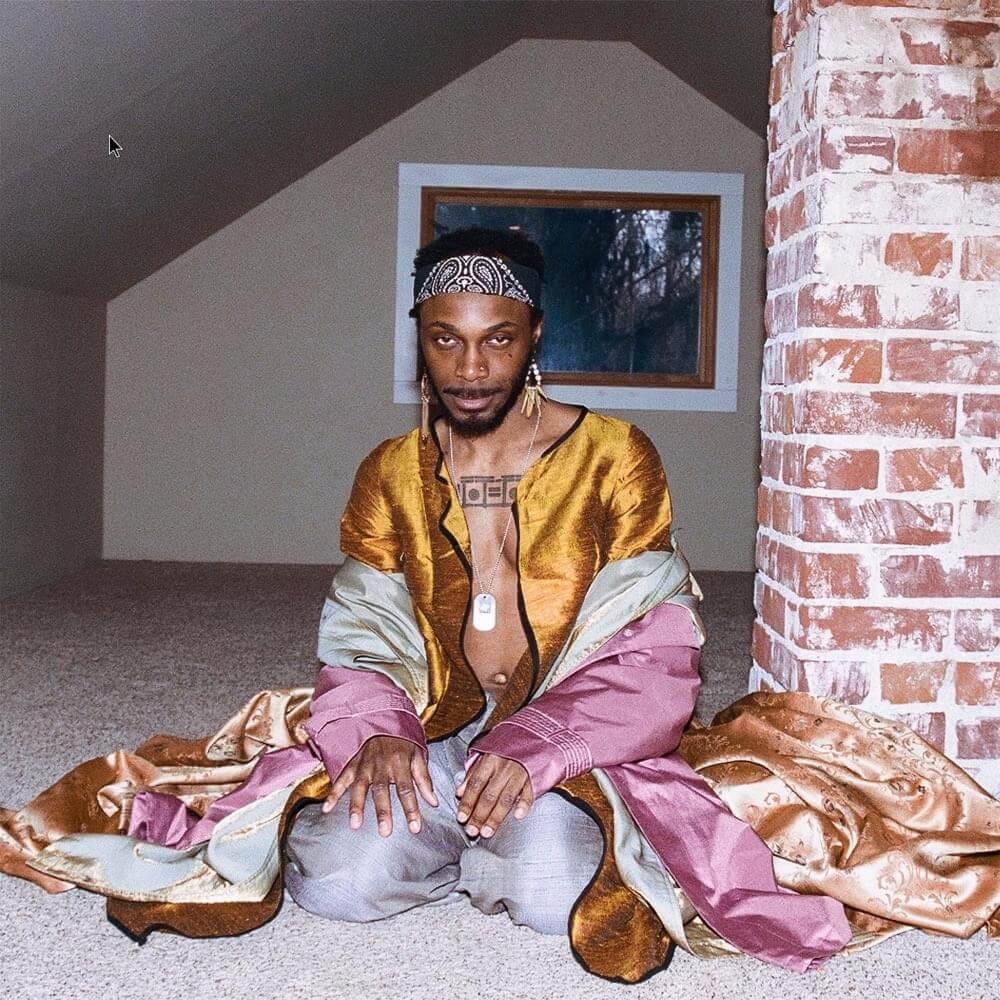 Can you call this album a disappointment, without being ironic? Coming off the acclaim of critics-darling JPEG Mafia's sophomore album Veteran, expectations were high for All My Heroes Are Cornballs. It seems to me that a lot of people already had their minds fixed on calling this project AOTY, no matter how it turned out. Where Veteran at least had some structure to it, All My Heroes Are Cornballs is a real mess. A bunch of badly mastered sounds seemingly thrown together randomly, with bad rapping and worse singing, and people call it clever, innovative and edgy – and label it AOTY. That's BS of course.
Much like Tyler The Creator's IGOR, this project is overhyped and overrated IMO. If you want creative, weird or different, there are a lot of much better albums out there. Bonus points for Peggy's personality and attitude, and his willingness to push the envelope – but the execution on All My Heroes Are Cornballs is lacking. 5.5/10
Westside Gunn - FLYGOD Is An Awesome GOD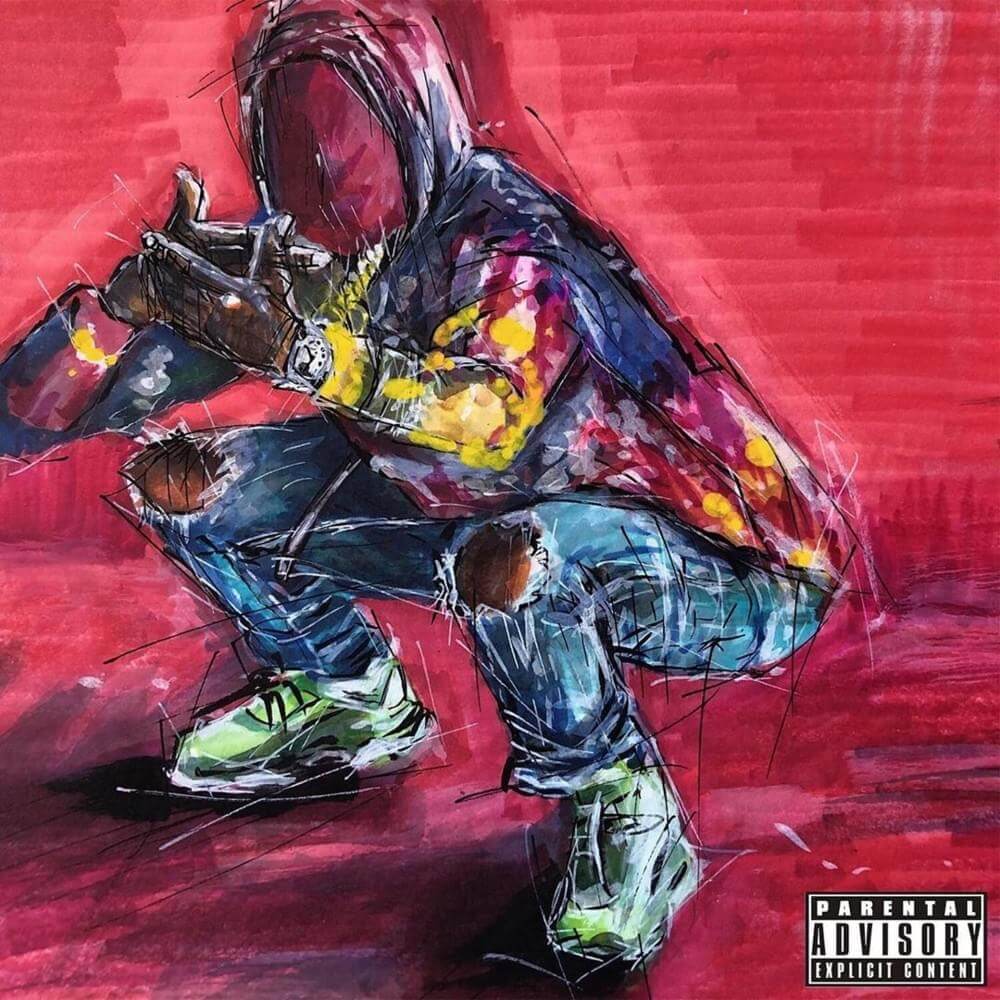 Westside Gunn is a brilliant businessman and he has a great ear for beats. The dusty, dirty lo-fi beats he gets to work with on this project are fucking awesome. When he recruits fellow Griseldians like Conway and Benny to do the rapping, everything is A-OK. The problems start when Westside Gunn gets on the mic himself. Gunn himself has always said Conway and Benny are the 'real' lyricists of Griselda, and it's not hard to see why. Westside Gunn is a mediocre emcee at best and while his high-pitched, nasal, childlike voice is grating enough, what kills his projects is the constant adlibs he's adding to every single song he does. Every. Single. Song. Brrrrrrrrrrrrrrrrrrrt. Doo, doo, doo doo, doo. Boom boom, boom boom BOOM. BRRRRRRRRRRRRT. I understand about trademarks but come on… On his first projects, these adlibs were merely a mild irritant but they quickly grew into a supreme annoyance for me, making his songs pretty much unlistenable – despite the excellent soundscapes. 5.5/10
Rick Ross - Port Of Miami 2
OK, ok – of course Rick Ross should not be on this list, because Rick Ross did not disappoint with this album. In fact, he dropped a totally consistent album with Port Of Miami 2, entirely in line with his earlier work. I included this album anyway because it's kind of fun to make fun of Rick Ross every once in a while. Like most of his other projects, Port Of Miami 2 is entertaining in a way, because Ross has a good ear for beats. But his dumb-ass studio gangster bling-bling lyrics are so very tiring, just a bunch of good beats can not save the album.
"Diamonds on her neck (Neck), diamonds on her wrist (Wrist), I  put her diamonds on her mouth 'cause it's diamonds on my dick" LOL 5/10
Dreamville - Revenge Of The Dreamers III
Whether you like him or not, J. Cole is one of the biggest Hip Hop artists of the 2010s. Personally, I never was a big J. Cole fan but there's no denying the quality of some of the projects he put out in his career. Especially his early mixtapes are pretty good and of course 2014 Forest Hills Drive is a modern classic (even if it's generally a bit overhyped and overrated, like J. Cole himself IMO).
Revenge of the Dreamers III includes contributions from Dreamville artists, J. Cole, Bas, Cozz, Omen, Lute, Ari Lennox, EarthGang, and J.I.D. The album features appearances from several artists including DaBaby, T.I, Young Nudy, Buddy, Reason, Maxo Kream, Mez, Vince Staples, Ty Dolla Sign, Dreezy, Smino, Saba, and Guapdad 4000, among others – a total of 35 artists, and 27 producers contributed to the final product.
J. Cole, his label buddies, and guests have put together a decent compilation with Revenge Of The Dreamers III – decent but not great. Dreamville Sessions really hyped this project up, but it doesn't quite live up to the hype. The album does have its moments ("Under The Sun", "Oh Wow… Swerve", "PTSD"), but the production on Revenge is too monotonous overall and most hooks are weak, making the album feel a bit lifeless at times and ultimately forgettable.
J.I.D is this album's MVP, and J. Cole, Da Baby, and some of the others deliver too, but too many of the featured artists come with mediocre performances  – Revenge Of The Dreamers III proves that filling an album to the brim with talented people doesn't necessarily make an album good. I wanted to like this project, but find it inconsistent and unmemorable. I can understand there's an audience for it though, probably the kids will like it. 5/10
NF - The Search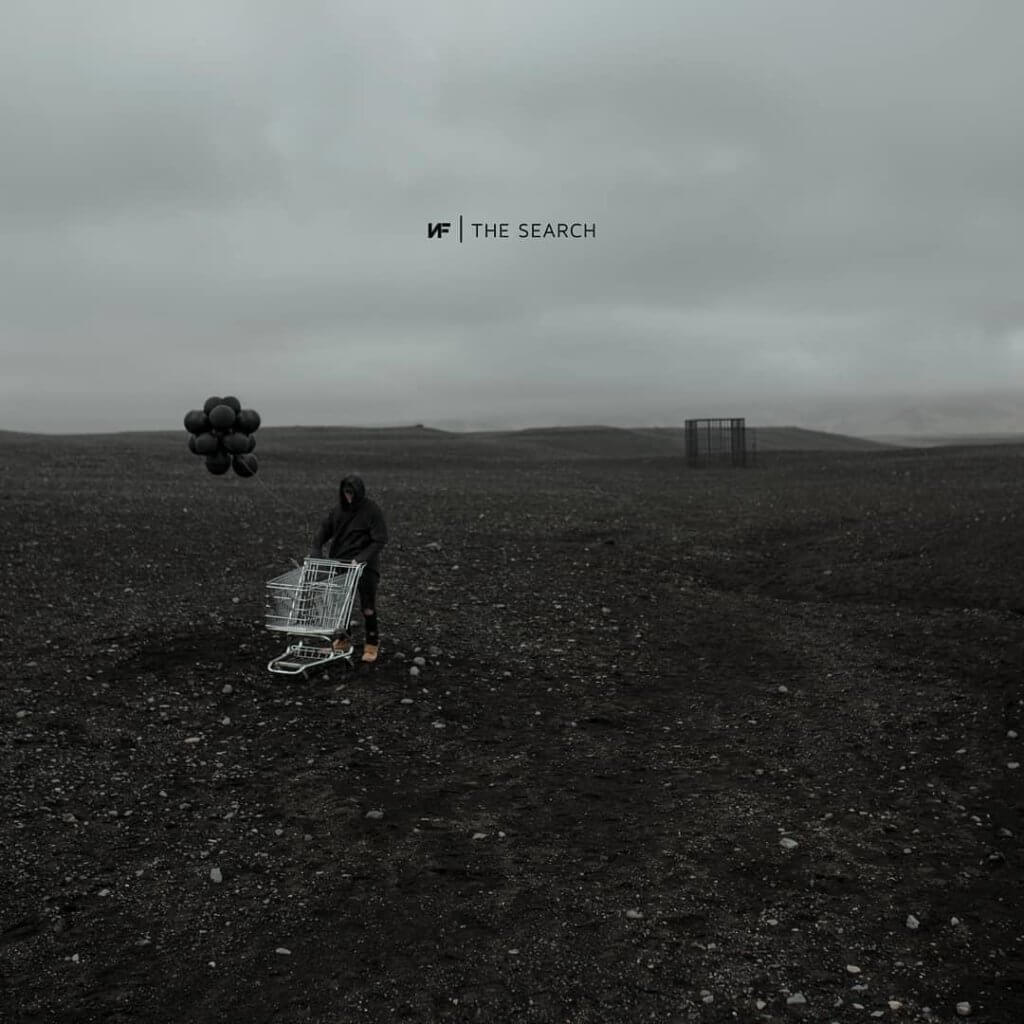 One of the best-selling Hip Hop albums of 2019, and one that has opinions firmly divided. For NF-stans The Search is the unquestionable AOTY, but for others… For me, this album is an exhausting listening experience. 76 minutes playing time, 19 songs that all are very close in sound and lyrical content – NF with his profanity-free Eminem hat on, talking about his feelings and about his place in the Hip Hop music industry. According to NF himself, he doesn't make music for fame or relatability but to express his own personal feelings as a sort of a self-help process for his mental health issues. Even if no one listened to it he would still produce this music as it's his way of dealing with his emotions. If that works for him that's great of course, and it's even better if it helps other people too. But for people like me who can't relate to the subject matter, listening to this variety-lacking album for 76 minutes is a repetitive slog. NF definitely has some skill and potential and is tolerable in small doses, but sitting through all 76 minutes The Search for fun? No. 4.5/10
YG - 4REAL 4REAL
4REAL 4REAL is another disappointing album from Compton rapper YG, not as bad maybe as Stay Dangerous (2018) but in the same ballpark. After a bunch of mixtapes, YG officially debuted in 2014 with My Krazy Life, which remains his best album to date. Even if gangsta rap isn't really my thing, I thought My Krazy Life showcased a rapper with potential and attitude, you could even say My Krazy Life breathed some life in the stale gangsta rap genre. 4REAL 4REAL doesn't come close to My Krazy Life. YG plays it as safe as he can and delivers a pretty generic pop and trap rap album, with guest appearances from the likes of Meek Mill, G-Eazy, Tyga, Ty Dolla $ign, and DaBaby, among others – a roster that doesn't inspire much confidence, of course. The whole album is an exercise in mediocrity, – boring beats, limited subject matter, and average flows from YG and all his guests. 4REAL 4REAL is totally forgettable. 4/10