Elsewhere on this site, you can find a list with our favorite Hip Hop albums of 2019. Mainly from the honorable mentions on that list, we have lifted 9 great albums that are overlooked and underappreciated even by Hip Hop fans – 9 albums you should really check out if you haven't done so yet. Are YOU familiar with (some of) the albums listed here? Are you going to give them a listen if you're not? Let us know how you like the ones you have listened to!
Yikes The Zero - An Echo Storm Howling
What do you know about Yikes The Zero? Recently we published a list with 9 dope 'left-field' Hip Hop albums released in 2019, Yikes The Zero's An Echo Storm Howling is an album that could have been part of that list. With his particular brand of psychedelic Hip Hop Philadelphia artist Yikes The Zero definitely has his own particular sound – An Echo Storm Howling is a distorted sonic journey that definitely is an acquired taste. Dense (sometimes hard to decipher) lyrics and awesome production – this album deserves more attention than it is getting.
Krum & Theory Hazit – Here's Mud in Your Eye
For Here's Mud in Your Eye, Dalles emcee Krum (fka Playdough) teamed up with Theory Hazit, a producer from Portland, Oregon. Perhaps one of the most surprising releases of the year, this is a project that may take some getting in to – but which ultimately is more than rewarding. Great beats by Theory Hazit – grimy and funky at the same time – and dope wordplay by Krum: Here's Mud in Your Eye needs to be on more people's radars.
HARRIETT - Damani Nkosi & ill Camille are HARRIETT
This a great blend of neo-soul and Hip Hop. HARRIETT is a duo consisting of California-based poets Damani Nkosi and Ill Camille – their collaboration leads to this beautiful spiritual album, filled with smooth, melodic soundscapes and uplifting lyrical content. Production, bars, vocals – everything is on point. There are a lot of guest artists – like Teira Lockhart Church, Thandi Ntuli, Rae Khalil, Rippy Austin, Joi Starr, VCR, Javonte Pollard, Billz Egypt, and Teodross Avery who all add flavor with their vocals. Production from Jack Wolff, DK The Punisher, Emile Martinez, Bridget Perez, Swarvy, Jake Milliner, Wayne Valentine, Sir Jon Lee, Aayhasis, and Scottie Barnett leads to a surprisingly consistent project – smooth but powerful, an album that gets better with every listen.
Ill Camille and Damani Nkosi are artists to watch – don't forget Damani Nkosi had one of the best albums this decade with his 2014 release Thoughtful King.
Dark Lo - American Made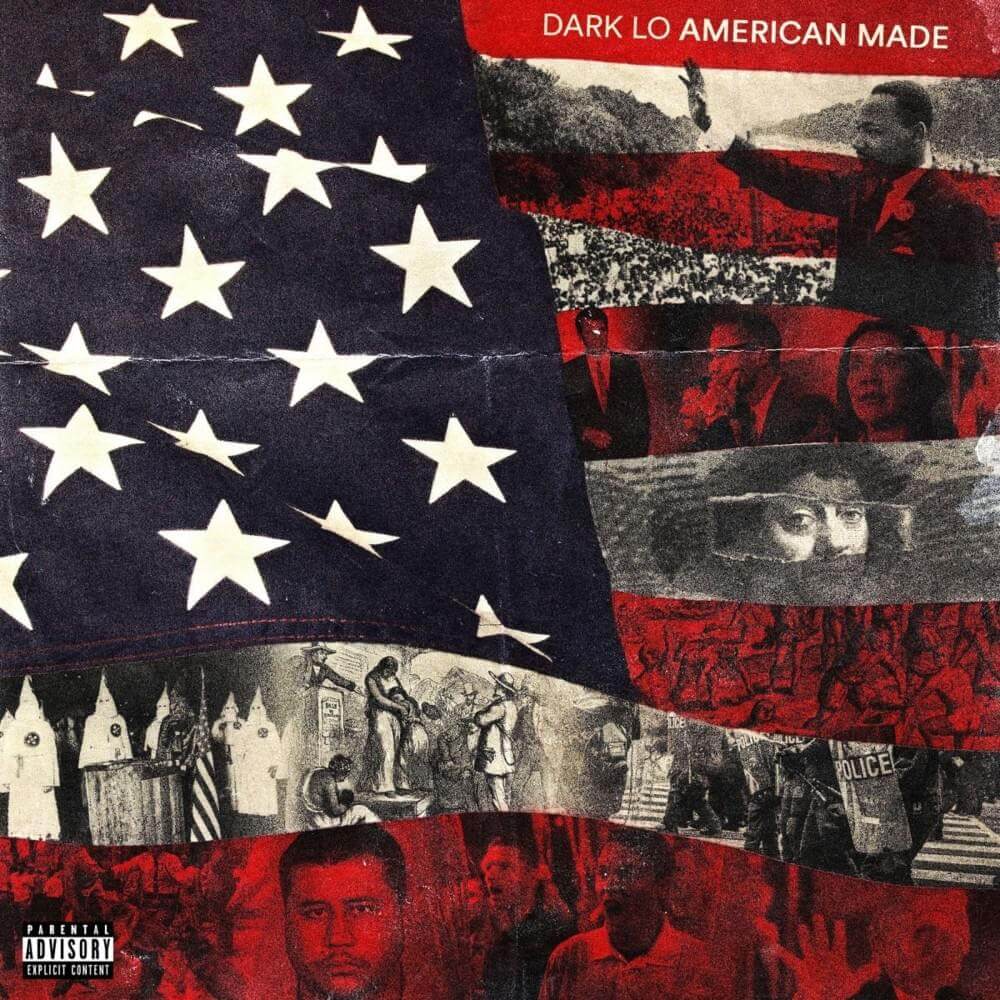 Philadelphia native Dark Lo spent much of his younger years in and out of prison, but after meeting Philly rapper AR-AB, he switched directions to pursue a career in Hip Hop. Over the past several years, Dark Lo has dropped multiple projects, including LPs Timeless and The Testimony and mixtapes The Crook, SK Tales, Darkaveli, and Ron Harvey Jr.
American Made is another more than solid Dark Lo release, arguably his best yet. The singles "American Made," and "Ripped Apart" (featuring Benny The Butcher) are highlights, but the whole album bangs. Hard-ass lyrics, filled with social commentaries – it's high-time Dark Lo's star starts rising outside Philadelphia too, and this album is a perfect vehicle for Dark Lo to gain wider recognition.
Kurse, Supreme Cerebral & Nowaah The Flood - Free Enterprise
Free Enterprise is a collaboration album between L.A. lyricist Supreme Cerebral & Dallas Texas emcee Nowaah The Flood, entirely produced by Toronto Canada's The Kurse. Solid neo-boom-bap, a project well-worth checking out.
Equipto - Few And Far Between
Equipto is an activist and celebrated underground emcee from San Francisco, perhaps best-known from being a part of Bored Stiff, and his association with fellow underground heavyweight Andre Nickatina. Few And Far Between is a project few people picked up on, and that's a shame. Lyrical content with substance and soulful boom-bap beats – what's not to like?
Carta' P. & Parental - A Beautiful Mess
What a pleasant surprise A Beautifull Mess turned out to be! You may/should know Parental from his excellent 2018 album Infinite Growth with Atlanta emcee Pete Flux. This year he already dropped a dope project with NYC veteran Horror City, before releasing this album with Mount Vernon's Carta' P. For more background check the duo's Bandcamp blurb:
"Carta' P. aka "The Obvious Wonder" who hails from the talent-rich city of Mount Vernon, NY debuts with his full-length solo album "A Beautiful Mess". In collaboration with French producer Parental, the two combine to mix melodic samples, strong baselines and infectious drums in conjunction with stories about women, relationships, life as an adult, money, children, and family. The combination of Parental and Carta' P. help produce a sound very similar to the 90's "Golden Era of Hip Hop".

The entire project was produced by Parental and written by Carta' P. over the span of two years. The two musical juggernauts collaborated and recorded over twenty songs together. Throughout the project, you can hear the musical chemistry along with the development of the album. Carta' P. was part of the Hip Hop underground group ADAGIO! from the mid to late '90s. A lot of the same musical influences and lyrical creativity from ADAGIO! can be heard through this latest collaboration."
That's all you need to know – A Beautiful Mess offers the listener nothing new or innovative but it doesn't have to – this simply is a quality dose of atmospheric and jazzy neo-boom-bap, a project that will go over well with all those of you who nostalgic for the Golden Age of Hip Hop and those who are willing to listen to 'grown-up' subject matter.
Hus Kingpin - Slime Wave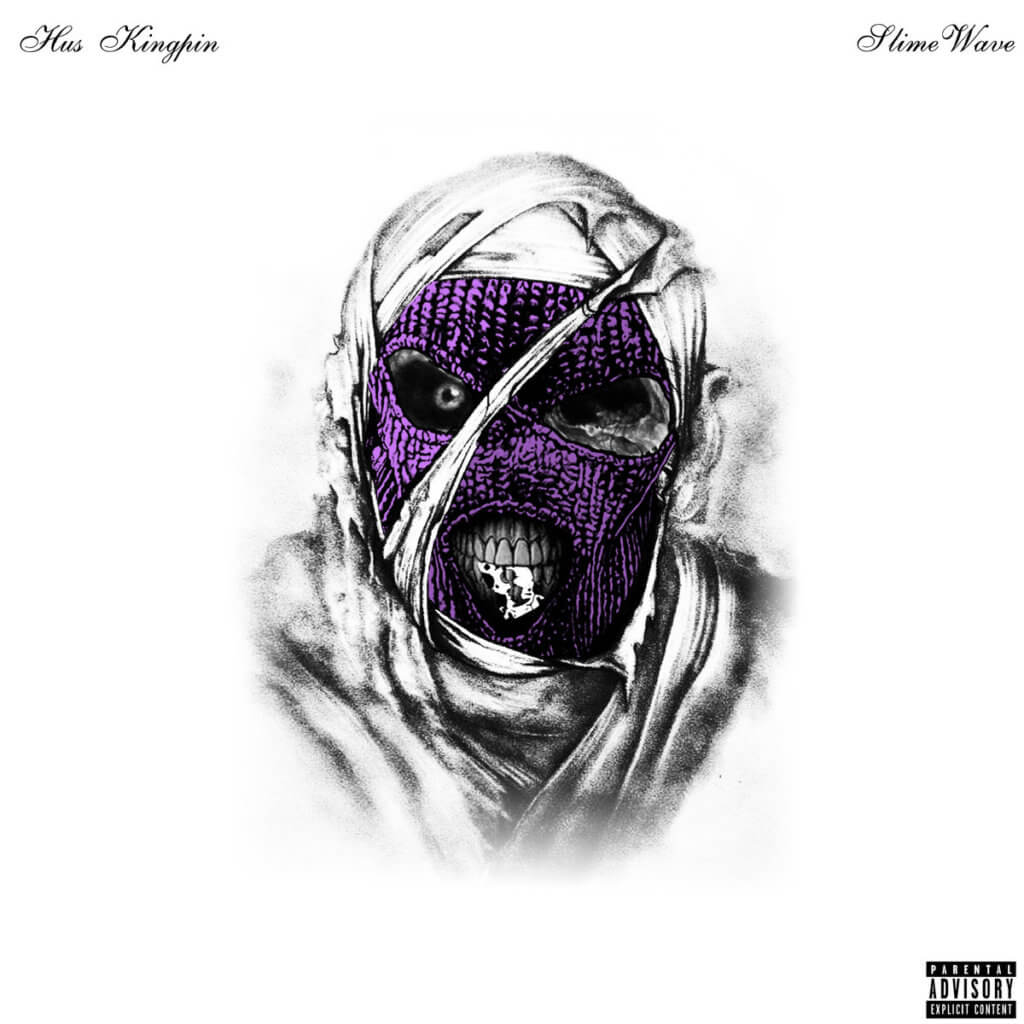 Negatives first: Hus Kingpin isn't the best emcee you have ever heard, his nasal high-pitched voice can be a bit grating at times (not as bad as Westside Gunn's though) and his subject matter is pretty limited (a lot of cliches and sex-talk). That said: this IS a very enjoyable album. 15 tracks, almost all tracks produced by different people, and feature artists on pretty much every song – normally it could lead to an incohesive compilation type album, but somehow it works here.
The beats are universally dope and the album sonically sounds as a cohesive whole. Also, the number of features works in the album's favor in this case. Emcees like Guilty Simpson, Fashawn, Supreme Cerebral, Killah Priest, KXNG Crooked, Bronze Nazareth, SmooVth, Planet Asia, and others usually outshine Hus – and because there are features on every song but two Hus' presence isn't overbearing. Highlights are the incredible "Pyramid Prism" (with Fashawn and Guilty Simpson, who both kill it), 'Hempstead Pt. II' with SmooVth, "Sky Closers" with a dope contribution by Killah Priest, "The Conversation on which KXNG Crooked steals the show, and the nod to Ghostface Killah "Ghost of Camay" which is one of the two Hus Kingpin solo-tracks.
Slime Wave's strength is its sonic consistency – the album offers interesting atmospheric soundscapes from start to finish, with enough lyrical variety by the host of different emcees to stay entertaining throughout.
Big D & Easy Mo Bee - This Is My Life
Ultramagnetic MCs affiliate Big D teamed up with legendary producer Easy Mo Bee to create This Is My Life – an album that is sure to satisfy all heads nostalgic for that good ol' NYC boom-bap. With features from Kool Keith, Immortal Technique, Lil Fame, Percee P, Royal Flush, and a host of other underground emcees this album was a long time coming, but the wait was worth it. At 19 full tracks (and none of today's 2-minute songs nonsense here) this is a long album and it could have been even better if 5 or 6 of the lesser songs were left on the cutting floor – but that said: this really is a thoroughly entertaining listen with a dozen or so true bangers on it.