Elsewhere on this site, you can find a list with our favorite Hip Hop albums of 2019. From that list, we have lifted 9 great albums that are overlooked and underappreciated even by Hip Hop fans – 9 albums you should really check out if you haven't done so yet. Are YOU familiar with (some of) the albums listed here? Are you going to give them a listen if you're not? Let us know how you like the ones you have listened to!
Tone Spliff - Ardore Melodico
Los Angeles based DJ and Producer Tone Spliff (who originally is from Utica, NY) drops a true gem with this crowdfunded project. Ardore Melodico (Italian for something like 'fierce melody') is one the best examples of the boom-bap renaissance that is going on right now. Tone Spliff is a producer AND a DJ – this album is not just produced flawlessly, just about every song has Tone Spliff scratching in carefully selected vocal samples – this emphasis on the DJ gives the whole album even more of that Golden Age vibe we obviously love.
Toen Spliff recruited a host of talented emcees to do his beats justice – Kool G Rap, Big Shug, Sadat X, Ed OG, Shabaam Sahdeeq, Illa Ghee, Ruste Juxx, Pacewon, C Rayz Walz, Tha God Fahim, Daniel Son, Ren Thomas, Young Lo, Solomon Childs, Realio Sparkzwell, Ill Conscious, Recognize Ali, Supreme Cerebral, Zagnif Nori, Kool Taj Tha Gr8, Localblac, Suezar, and Born Talent – adding this project to your music library should be a no-brainer if you're a boom-bap head.
Anti-Lilly & Phoniks - That's The World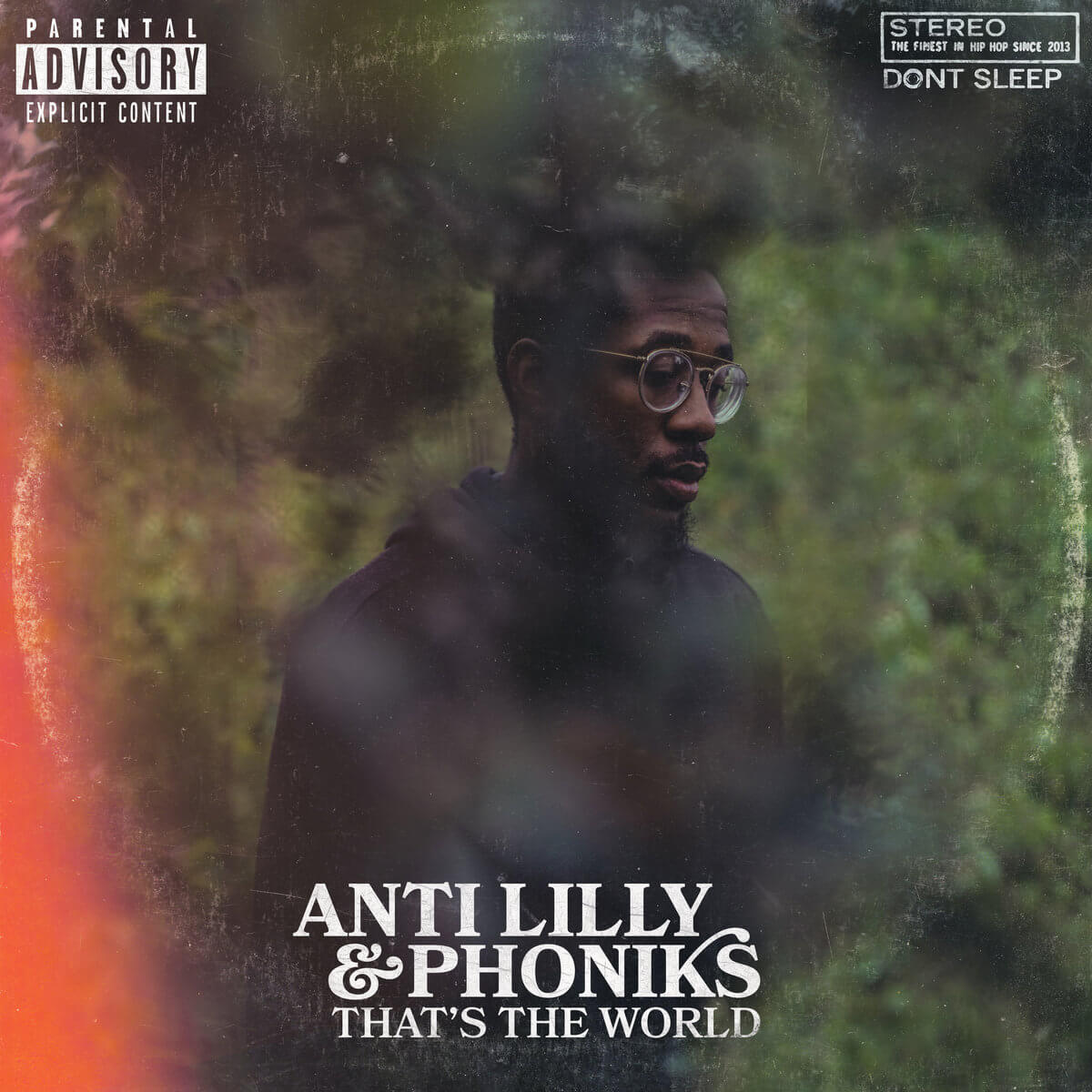 This is probably one of the most undeservedly slept-on Hip Hop projects of the year. That's The World offers a dose of smooth and jazzy Hip Hop at its finest. Read the blurb from Anti-Lilly & Phoniks' Bandcamp page to know what to expect:
"That's The World from Houston emcee Anti-Lilly and Portland, Maine producer Phoniks is the third installment of their Hip Hop trilogy which featured 2014's "Stories From The Brass Section" and 2017's "It's Nice Outside". After going from exchanging beats over email in 2014 to now touring the world together the chemistry between the two has never been more evident than on their latest release.

Once again Anti-Lilly is laying his therapy sessions on record, speaking on his substance abuse, trust issues, relationships and coping with his parents' divorce. But despite the negativity he touches on, the young Houston poet embraces the duality of life—taking the good with the bad and trying to find a ray of light in dark times. His outer pressures help craft the jewels he lays over Phoniks jazzy production as he showcases his mature, honest perspective across the albums 12 tracks."
That's The World: thoughtful, atmospheric Hip Hop for grown-ups.
A.J. Munson – Cigarettes & Coffee
A.J. Munson's Cigarettes & Coffee dropped with little fanfare in the first week of this year. Huntington Beach's A.J. Munson styles himself as 'raw boom-bap'  beatmaker, and with this album he definitely lives up to that moniker. Cigarettes & Coffee is a producer album, with guest appearances from underground artists P Dirt, DJ Jason D, Verbal Kent, Pawz One, Big Pooh, DJ TMB, Wake Self, Ruste Juxx, M-Dot, Tha Soloist, Recognize Ali, Reks, Red Pill, MORris Done, Ren Thomas, Banish, Supreme Cerebral, Rick Mal, Nepaul, DJ L Nasty and Exit Prose – at 14 tracks full tracks Cigarettes & Coffee has plenty of dopeness to offer.
This album is straight-up boom-bap with beats sounding like they come straight from the early '90s. And even if there are plenty of this kind of throwback-sounding albums around these days, this particular one is one of the best ones released recently – it's diverse enough to keep your attention and A.J. Munson's ear for sampling adds another layer of quality to his soundscapes. This is a must-listen album for those who like their Hip Hop with that traditional boom-bap sound.
Calig Kontra - Simian Automatic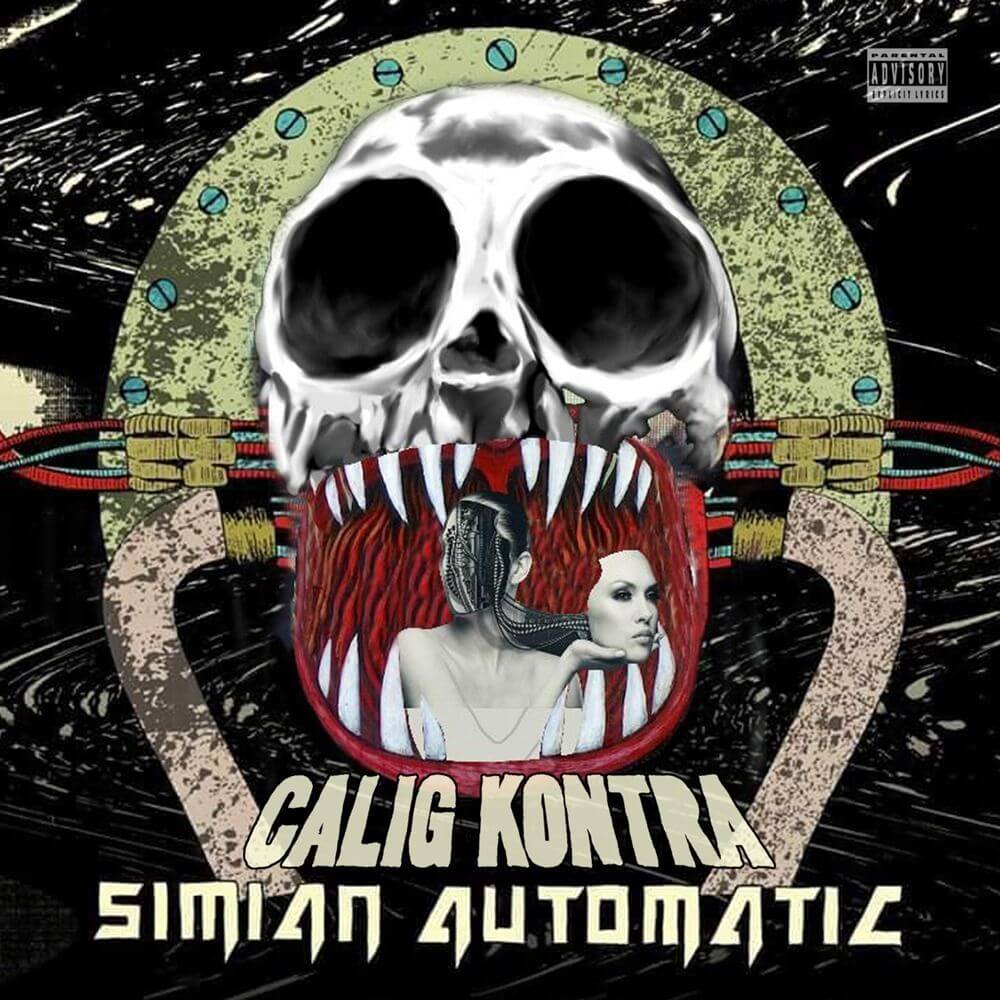 Simian Automatic is the latest project by Calig Kontra, the New Orleans emcee f.k.a. Caligula, the first album under his new moniker. Simian Automatic has guest appearances by the likes of Shabaam Sahdeeq, Skratchmo, Pacewon, I.N.F., Tony Skratchere & C-Rayz Walz & Respect Tha God and sports production by Prospek, Kid Infamous, Vherbal, Conflikt, Black Panther, Vic Grim. Despite the presence of the guest artists, this is very much Calig Kontra's own album – 12 of the 16 tracks have no features.
Also refreshing: all 16 tracks are actual songs, there are no interludes or other unnecessary filler, nor are there any weak songs. Calig Kontra's is a real rapper too – he has the skills to carry a full-length album, and he has something to say. On Simian Automatic Calig Kontra offers us his views on the world we live in and the current state of our human existence. In his own words: "Everyone is supposed to be socially evolved, you're seeing more and more mass shootings than ever, yet we're so distracted and desensitized that it's forgotten in less than a week's time. We're basically just primal creatures easily influenced by media, medicines, and a self-consumed fantasy world that most live in."
Simian Automatic is underground Hip Hop at its finest – dope beats, and a great emcee who comes with bars with substance. This is an album with great replay-value which will most likely be ignored by all the mainstream rap music outlets in favor of trap-fluff, but it should rank high on any self-respecting Hip Hop fan's end-of-year list.
Dope KNife - Things Got Worse
This is a great album by an underrated artist. Dope KNife, hailing from Savannah, Georgia, has been making a bit of a name for himself in the underground in the decade past but he hasn't had much of real spotlight yet. That might, or should change with the release of this album, his fourth solo project. Sonically and lyrically Things Got Worse is deliciously dark and gritty and it gets better with every listen. This is one of those rare albums that is totally consistent throughout – no skippable tracks at all. Check out this album, you will not regret it.
Marcel P. - Black In Search Of The Black Messiah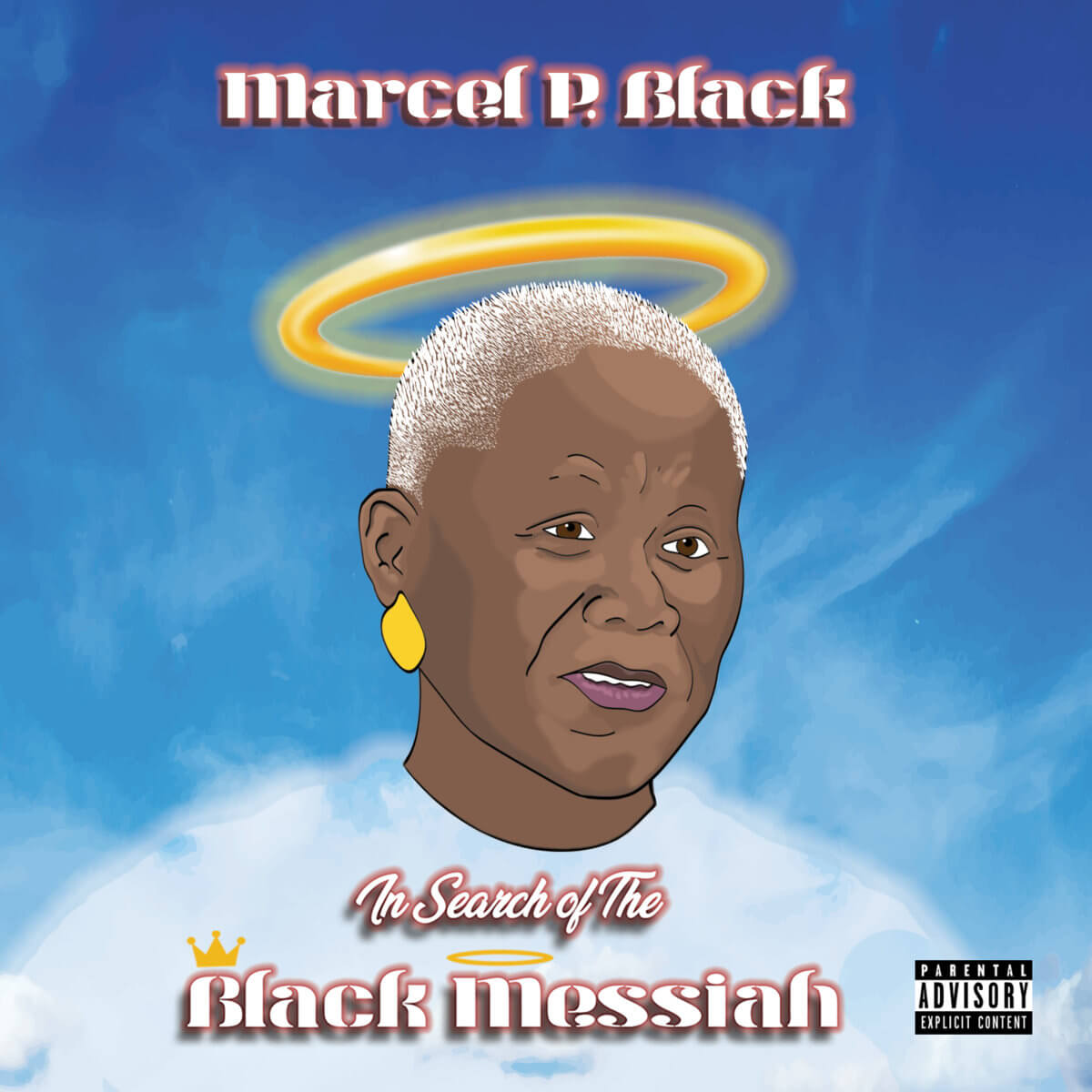 Baton Rouge Lousiana emcee Marcel P. Black comes with his most ambitious project to date with In Search Of The Black Messiah. About where the inspiration of this project came from Marcel P. Black says in his own words: "In Search of The Black Messiah is a discussion about race, religion, empowerment, physical, & mental health. It's based on J. Edgar Hoover saying, and I paraphrase, "We must separate the young Black male from the revolution, in hopes of preventing the rise of the Black Messiah." It's a call to do the work to find the next young brother or sister to lead us to freedom."
Tackling subjects like politics, race, religion, police, family, gender, and more this is a project with substance. It helps Black's gruff flow is a pleasure to listen too and the whole project bangs sonically, plus there are some dope features too, most notably from Skyzoo who makes an appearance on one of the stand-out tracks "Someday". All in all, this is a pretty great album you would do well to check out.
Awon – Soulapowa
Awon's Soulapowa will not be for everyone, but for those listeners who dig extremely smooth, soulful and jazzy boom-bap this album is gold. Brooklyn-born Virginia-resident Awon teamed up with long-time collaborator Phoniks to craft this timeless-feeling album. Timeless because Soulapowa would have been right at home in the early 90s alongside A Tribe Called Quest or Digable Planets and timeless because this album will still sound fresh and timely 20 years from now. Soulapowa brings nothing new or revolutionary to the table, but it is a really well-executed album, filled with soulful soundscapes and thoughtful lyrics. An album to kick back and relax to.
Libretto & Buscrates - Eternal Ridin'
Eternal Ridin' serves as a fine flashback to the early-'90s. Production is handled by Pittsburgh's Buscrates, Watts-raised MC Libretto takes care of the rhyming on this solid album. Eternal Ridin' is filled with smooth and funky boom-bap basslines strengthened by a bunch of nostalgia-inducing samples.
Swamp Thing - Cherry Mongoose
Toronto's three-headed rap monster, Swamp Thing has a ritual of delivering spooky, horror-themed albums for Halloween. Creeping up on almost a decade of sonic trick-or-treats, Cherry Mongoose is the eighth full-length studio album and follow-up to the sci-fi themed 2018 release, Horse Power. Cherry Mongoose offers 45 minutes of delicious boom-bap, the album has 13 tracks, all of them with dope bars and great wordplay from emcees Chokeules, Timbuktu, and Sivilion – who once again show they have great synergy together. Their rhymes are supported by excellent beats, some creative sampling and bad-ass scratching by DJ iRate. Add a bunch of solid guest spots on "Lightning", "Beast Moves" and the posse cut "Monster Island" and what you have is an all-around excellent album you need to add to your library if quality boom-bap is your thing.