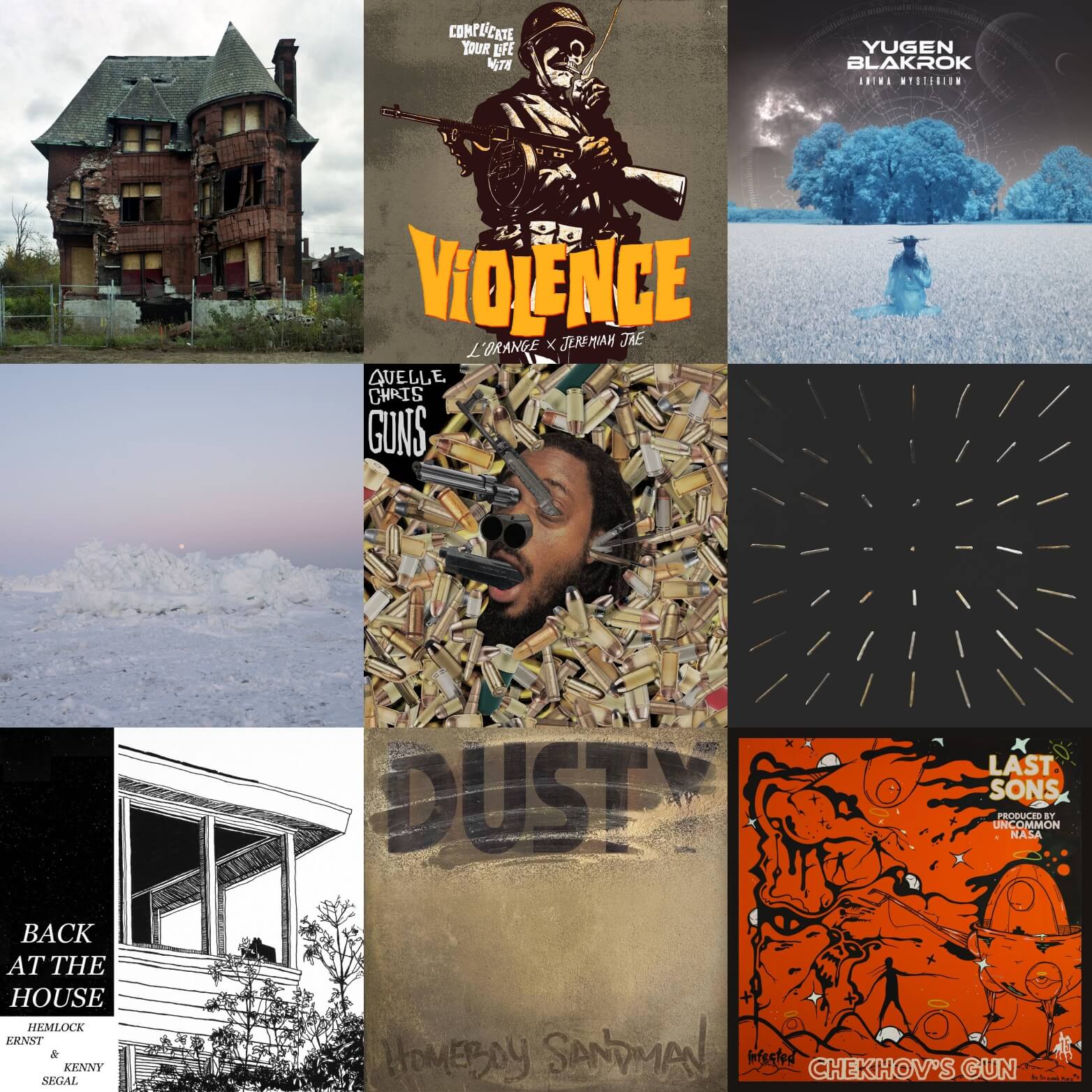 Alternative Hip Hop, Experimental Hip Hop, Abstract Hip Hop, Left-field Hip Hop, Industrial Hip Hop, Noise Hip Hop – there's no shortage of labels to stick on acts and albums that color outside the lines of mainstream or traditional Hip Hop sounds a little. On this list, you will find nine non-mainstream/non-traditional Hip Hop albums taken from our list with The Best Hip Hop Albums Of 2019 – nine excellent but maybe not the most accessible listens, a part of Hip Hop that's an acquired taste. What do you know about these albums? Which is your favorite album from this selection? Share your thoughts in the comments!
billy woods & Kenny Segal - Hiding Place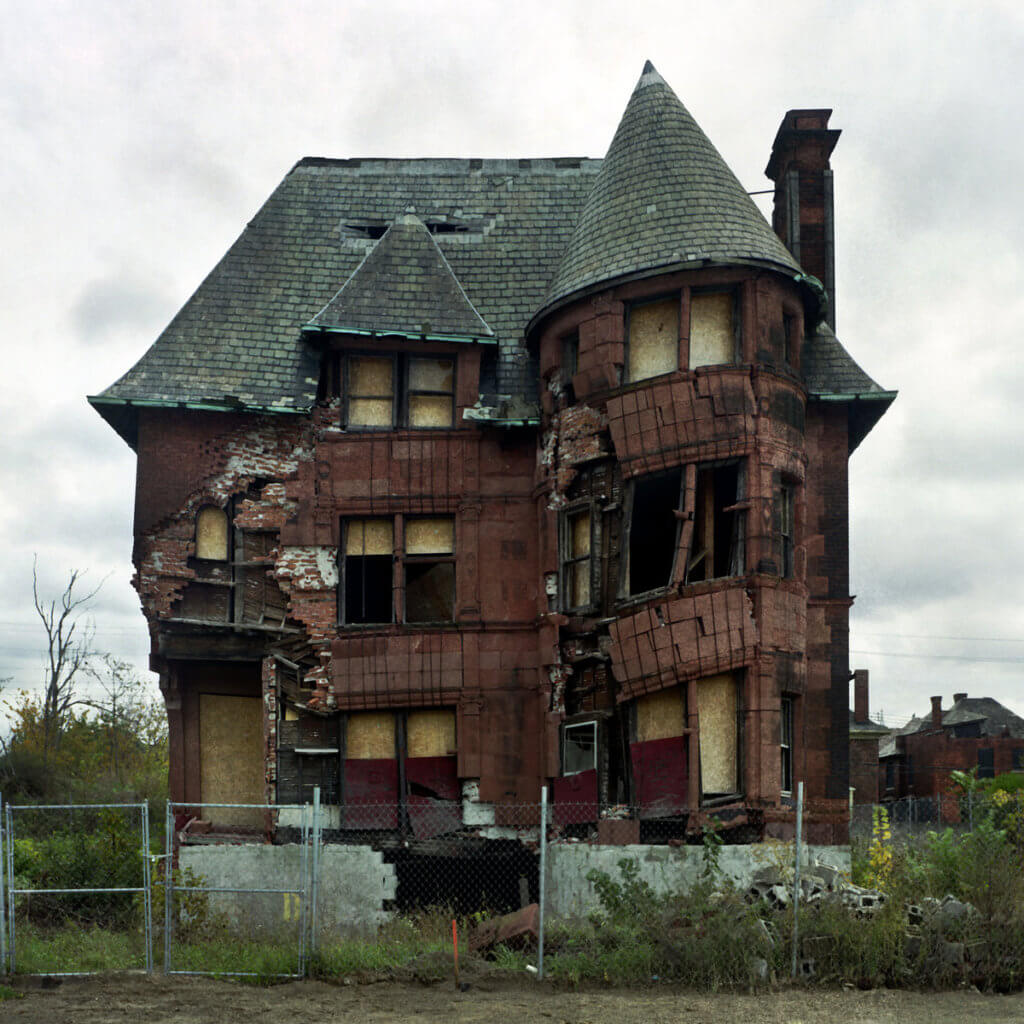 Always consistent in creating his own brand of Hip Hop, enigmatic New York (by way of Washington DC and Zimbabwe) emcee billy woods once again does not disappoint. Pretty much everything he has dropped this decade has been stellar, be it solo or as part of Armand Hammer (with Elucid). Hiding Places has him collaborating with producer L.A.-based producer Kenny Segal – a partnership that results in another typical billy woods release. Deep, dark and weighty lyrics, sometimes bordering on surrealism but always intelligent and with substance – this is Hip Hop for grown-ups.
L'Orange & Jeremiah Jae - Complicate Your Life With Violence
North Carolinian L'Orange is one of the most underappreciated producers active in the Hip Hop game in the past decade. He was responsible for excellent projects like The City Under The City (with Stik Figa, 2013), Time? Astonishing! (with Kool Keith, 2015), The Life & Death Of Scenery (with Mr. Lif, 2016) and of course the first project he did together with Chicago emcee Jeremiah Jae: The Night Took Us In Like Family (2015).
Like The Night Took Us In Like Family, Complicate Your Life With Violence is a concept album, examing the (insane) nature of war and violence by asking and answering some difficult questions on the subject. Guests like Chester Watson, billy woods, Zeroh, and Loji add their perspectives – resulting in a poignant project meant for thinking people. Even with Jeremiah Jae's dense lyrical content being meaningful and outstanding, it's L'Orange's production that steals the show. Those familiar with his work will have an idea of what to expect: unique sampling choices, dirty drums, and atmospheric vibes throughout – it all leads to one of the most intriguing albums of the year.
Yugen Blakrok - Anima Mysterium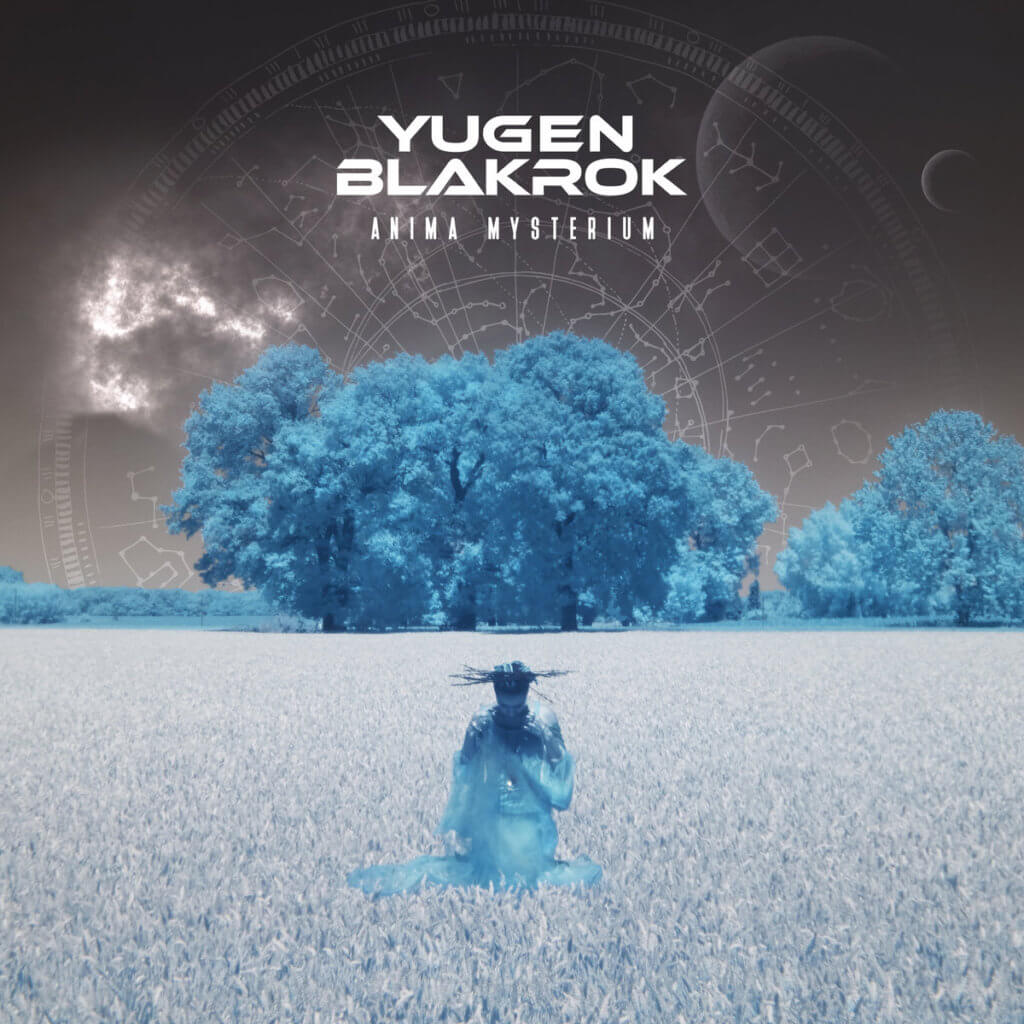 Yugen Blackrock is a female emcee from South Africa, who stepped on the international scene with a high-profile appearance on the Black Panther movie soundtrack. Anima Mysterium is her second album and one that should be her international breakthrough. Dark, brooding and atmospheric beats, with Yugen Blakrok's abstract lyrics laced with mysticism and sci-fi-like subject matter – this album will not be for everyone, certainly not for the mainstream rap listener. But for those who are a little more adventurous in their Hip Hop tastes, Anima Mysterium will be an easy favorite.
billy woods - Terror Management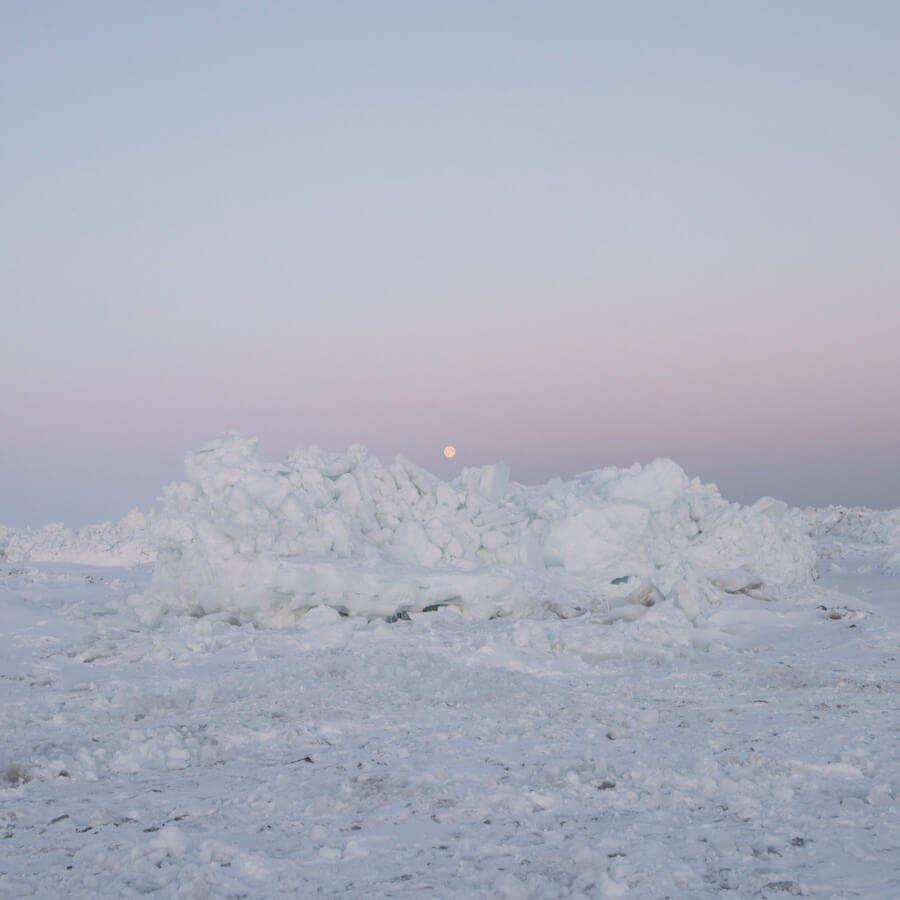 billy woods' second release this year is just about as good as Hiding Places, his collabo with Kenny Segal is. Read th description from billy woods' own website:
On his new album, Terror Management, billy woods weaves past, present and future into a dark tableau as hilarious as it is macabre. This is a place where skeletons spill from closets, lead pours from faucets and the punchline is the whole joke. This is the sound of the police not coming, of garbage trucks in reverse, of glaciers shearing off into a black ocean. But these are also tales of perseverance, compassion, and love, however quixotic. Of snatching one's humanity from the fires that rage all about us.

Terror Management features production from Preservation, Blockhead, Willie Green, Messiah Muzik, Small Pro, ELUCID, Child Actor, Steel Tipped Dove, Uncommon Nasa, Jeff Markey, and Shape. Together they create a backdrop of seamless fragmentation perfectly suited to these times—this era of cognitive dissonance. Mach Hommy, Fielded, Pink Siifu, Akai Solo, Lauren Kelly Benson (fka L'Wren) and The Funs all make guest appearances.
If you're familiar with and appreciative of billy woods' earlier projects you will enjoy Terror Management without a doubt. If you're a billy woods noob Terror Management is not a bad entry point (even if it's not his best album) – the album is characteristic of woods' left-field sound and style, but it is a bit more accessible than some of his other works are. billy woods is one of the most consistent and underappreciated artists of the decade and he deserves more attention than he is getting. Check out this album and the rest of billy woods' catalog if you never did so before!
Quelle Chris - Guns
Quelle Chris' latest full-length solo release is not for everyone, which is par for the course with his music. On Guns Quelle Chris comes with his usual off-kilter drum patterns and heady wordplay, this time with a unifying theme: the impact of gun violence on American society and the uncertainties of living in modern America in general. Neither an easy nor an accessible listen, a few years down the road this album may turn out to be a modern classic anyway
clipping. - There Existed An Addiction To Blood
There Existed an Addiction to Blood is… something else. A hate-it or love-it album without a doubt, this one either resonates with you, or it doesn't – this is no easy-listening bubblegum fluff. Embracing horror as a theme, There Existed an Addiction to Blood is an exercise in exploring genre-boundaries. The album blends ambient, industrial, techno, noise, and Hip Hop into a unique mix, the horror-core theme adding to the dark and hallucinatory vibe that is consistently maintained throughout the whole album.
Clipping rapper Daveed Diggs may be better known for his acting, but here he once again proves he is an exceptional lyricist as well. His strong and at times brutal lyrical imagery perfectly suits the eery beats, to create an intense and claustrophobic atmosphere all the way through the album. Highlights are but not limited to "Nothing Is Safe" (the first song and perhaps the easiest accessible track on the album), "Blood Of The Fang", "All In Your Head", "La Mala Ordina" with Benny The Butcher and Elcamino (the two-minute harsh-noise outro is hard to listen to though), "Club Down", and "Attunement" (with its chaotic soundscape a perfect last song leading the unconventional outro).
The album runs for 68 minutes, but the outro – "Piano Burning" – is an 18-minute field recording of…. well, a piano burning. Nobody will likely listen to this track multiple times, but the inclusion of "Piano Burning" as an outro makes sense somehow – just listen to this album with your headphones on, in the dark, and then let the whole thing digest while listening to "Piano Burning" – you'll be in for a strong and unsettling meditative experience without a doubt. So: There Existed an Addiction to Blood is an album to REALLY listen to, and less suited for just having it playing in the background during your daily activities. It works best if you allow yourself to be immersed in it to let a chilling feeling of unease get under your skin.
This year we had an overhyped and overrated album by media-darling JPEG Mafia, an album on which he tried to be edgy, innovative and experimental by throwing some random sounds and noises together. Clipping doesn't try to be experimental for the sake of it. The envelope-pushing production on There Existed an Addiction to Blood is near-flawless, and totally engrossing. As much as the listening experience may be unsettling, There Existed an Addiction to Blood is intriguing as hell (pun intended). There Existed an Addiction to Blood is one of our favorite albums of 2019.
Hemlock Ernst & Kenny Segal - Back At The House
Hemlock Ernst is the 'rap alias' for Samuel T. Herring, Baltimore's indie synth-rock band Future Islands' frontman. For Back At The House Hemlock Ernst got together with Kenny Segal, the LA-based producer who already has one of the best albums of 2019 under his belt with Hiding Places, his excellent collabo with the unsung billy woods.
Back At The House, while not quite the masterpiece Hiding Places is, is a great album in its own right. Attempts of rock singers who try to rap are more often miss than hit, but Hemlock Ernst pulls it off (just check out his lyrical dexterity on the stand-out track "Down") – not in the last place thanks to the instrumentals Kenny Segal provides. Kenny Segal's atmospheric soundscapes perfectly fit Hemlock Ernst's raspy and soulful growl – whether he's rapping or singing the hooks. The synergy between the two is evident, and it's one of the strengths of the album. Cohesiveness is another one: Back At The House has 11 tracks, all produced by Kenny Segal and with all vocals done by Hemlock Ernst. No feature artists, no interludes or other distractions – it all adds to a nice and tight album that deserves its place among 2019's best.
Homeboy Sandman - Dusty
Dusty is the ninth studio album by Queens, New York emcee Homeboy Sandman, his first one on the Mello Music Group label. Homeboy Sandman is a well-respected underground emcee, and an acquired taste – similar to a contemporary and frequent collaborator Quelle Chris in that regard. Dusty is produced entirely by Mono En Stereo (previously known as RTNC), who also provided beats for some of the Homeboy Sandman earlier Stones Throw releases. Dusty is more accessible than some of Homeboy Sandman's earlier releases, and consistently entertaining because of Homeboy Sandman's interesting thoughts and observations – with a few stand-out tracks like "Yes Iyah" (with Black Thought-like bar spitting), "Wondering Why" (reminiscent of A Tribe Called Quest's "What") and the soulful "Picture On The Wall". Dusty is a bit (too) short at 34 minutes but it's a worthwhile listen and a dope Homeboy Sandman project nonetheless.
Last Sons - Chekhov's Gun
Clearly, an acquired taste Checkhov's Gun will most likely not appeal to the casual Hip Hop listener. This is an all-around outstanding album nonetheless – one that demands complete attention but one that gets better with every new listen.
Nottingham, UK duo Furious P and Duke01 are Last Sons, for this project they got together with Uncommon Nasa, the veteran underground NYC rapper/producer. Uncommon Nasa's distinctive production style is evident throughout the whole album, his industrial flavored beats and unconventional noise patterns coming off like a cross between work from the Bomb Squad and El-P in his early DefJux days. It all culminates in an intense listening experience, also because of the weighty lyrics by Duke01 and the prominently featured turntablism from DJ Furious P.
Dense, but never impenetrable – Chekhov's Gun is a GREAT hybrid of UK and NYC underground Hip Hop. Check this album out if you are up for a dose of progressive production, intense lyricism, and excellent cuts and scratches – you will not be disappointed.