Elsewhere on this site, you can find a list with our favorite Hip Hop albums of 2019. From that list, and the honorable mentions, we have lifted 9 great albums that are overlooked and underappreciated even by Hip Hop fans – 9 albums you should really check out if you haven't done so yet. Are YOU familiar with (some of) the albums listed here? Are you going to give them a listen if you're not? Let us know how you like the ones you have listened to!
Nems – Gorilla Monsoon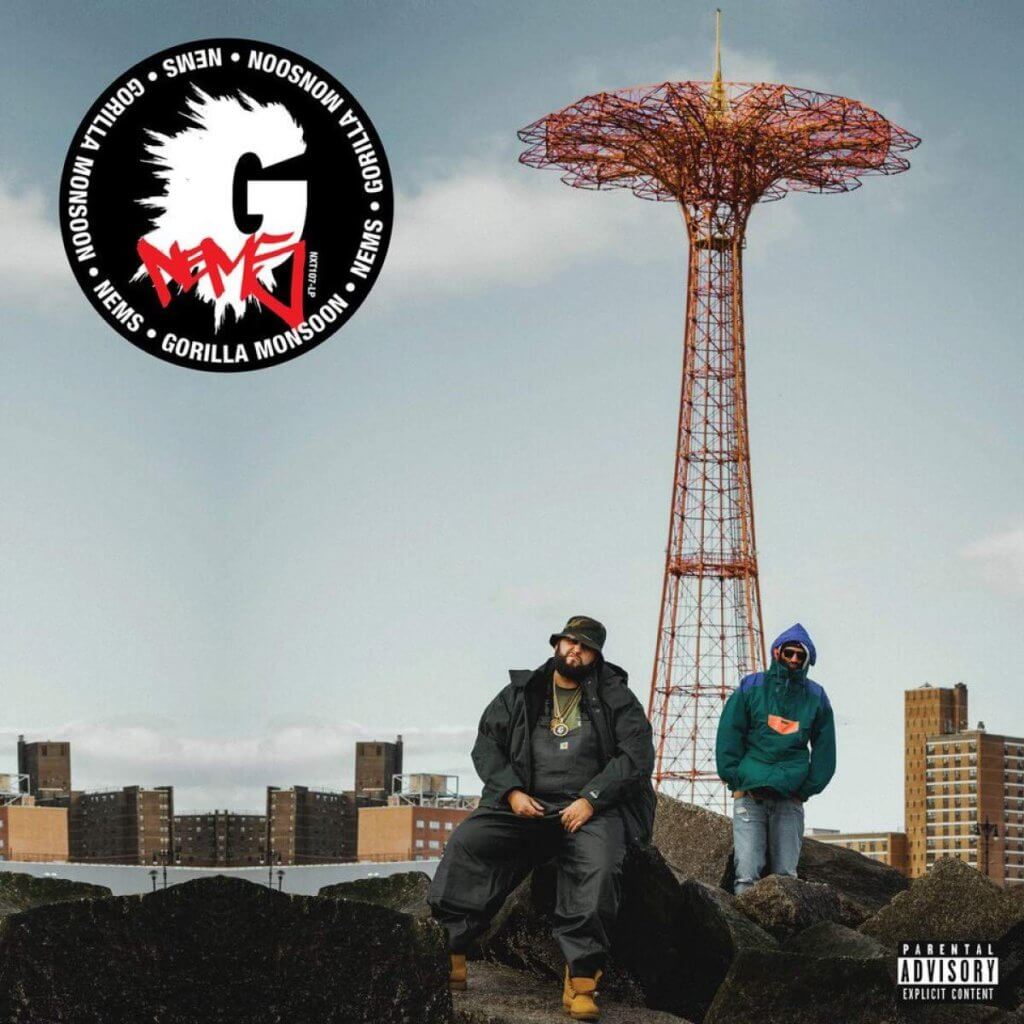 Now, this is an interesting album. Hard beats and hard raps – NYC boom-bap at its finest. But there's more to Gorilla Monsoon than that. Jazzsoon is a hell of a producer who lays down the perfect hard-edged soundscapes for Nems to shine on lyrically. Coney Island emcee Nems has been a renown battler-rapper for nearly two decades now and he succeeds here in translating his hard-as-nails attitude to 'wax' – something not all battle-rappers or freestylers succeed in – in fact most do not. What rises this album above most other albums in the NYC boom-bap renaissance that is going on right now, is Nems' lyricism. His lyrics are hard-edged to the point of caricature – and as he uses a lot of humor in his rhymes anyway it's not really clear where he is serious and what is tongue-in-cheek. It doesn't matter either, as it all is entertaining as hell.
A thing that may spark some controversy is Nems' use of the N-word in his songs, especially in these over-sensitive times. It can and has extensively been argued nobody at all should casually use that word in their lyrics but to hear someone like Nems do it – a guy of Irish-Puerto-Rican descent who almost looks as white as Eminem does – is sure to raise an eyebrow or two. Apparently (he talks about it on the album), he feels that being partly Puerto-Rican makes it OK. Oh well. Whatever you think about that particular subject – Gorilla Monsoon is a hell of an album and one of our favorite boom-bap projects of the year so far.
Gladiator Pen – Roman Numeralz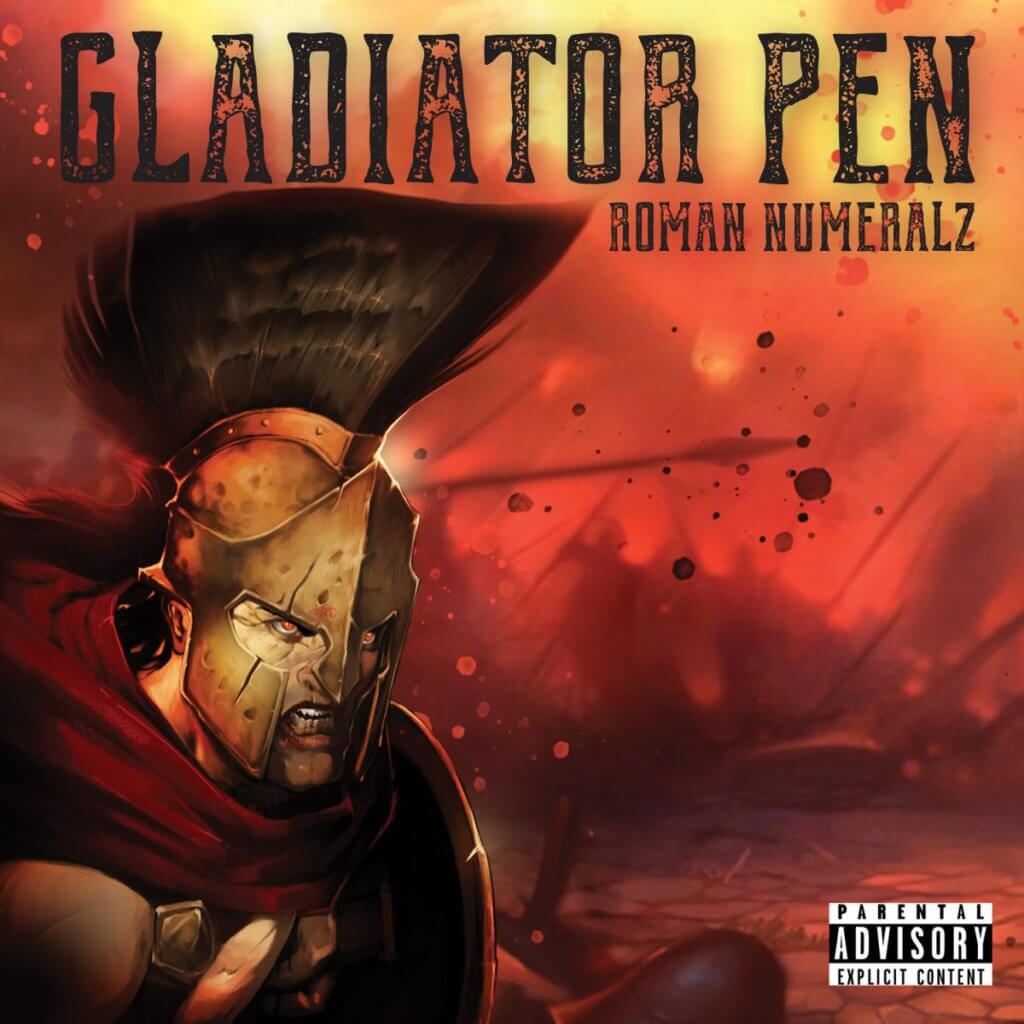 Gladiator Pen is a Hip Hop collective established in 2012, consisting of Hip Hop artists who raise money for literacy causes in the Southwest through events and album sales. Gladiator Pen currently has five emcees (Mr. Miranda, Phal Kilmer, Blaze Rock, Floyd Write & Mister Riot), two producers (Rashad Cross & Pac0naut) one poet (Roknowledge), one singer (Marques Elliott), and one DJ (DJ J20).  Together they are responsible for Roman Numeralz, a 17-track tour-de-force. The album has an old-school boom-bap feel, but is filled with contemporary musical influences as well – it all mashes together perfectly. In this era of EP's, two-minute songs and short attention spans, a long, well-executed album like this one is a welcome breath of fresh air.
Panik (Molemen) - Coloring Outside The Lines
Dropped on the down-low as a free release in June of 2019, Panik's Coloring Outside The Lines finally became available on all platforms in November. Panik is best-known as one of the three producers making up Molemen: a trio of beatmakers from Chicago who run Molemen Records, which features a stable of affiliated artists (Vakill, among others).
Coloring Outside The Lines is an excellent neo-boom-bap album, an album that will fall through the cracks of attention – and that's a shame because Coloring Outside The Lines is really really good. In this oversaturated market you can not drop an album with so little hype and promotion and expect it to be a success, people will simply miss out on it even if they are the target audience. Coloring Outside The Lines offers a dose of Panik's hard beats, and dope rhymes by affiliated emcees he recruited for the project like Vakill, Psalm One, Vic Spencer, Granddaddy I.U., and others.
Coloring Outside The Lines is a really dope project people, don't sleep on it and go check it out.
The Cloaks - Cloak Encounters Of The Third Eye
The Cloaks are Awol One and Gel Roc based in Los Angeles Ca. Both members are from the world-renown Project Blowed crew, and also well respected within the graffiti culture. The Cloaks are produced by Awkward DJ/Producer from Bristol (UK) with cuts by long-time collaborator D-Styles (ISP / Beat Junkies) and Sir Beans from Bristol.
The anticipated follow up to The Cloaks' first self-titled album, Cloak Encounters Of The Third Eye provides a unique soundscape with two of LA's most original voices accompanied by some of the best turntablism on the planet. With guest appearances from the likes of Volume 10, Sage Francis, and Kool Keith this album serves up the best underground Hip Hop has to offer. Don't sleep on The Cloaks if a dark, gritty combo of lyricism and turntablism is your thing.
Bronx Slang – Bronx Slang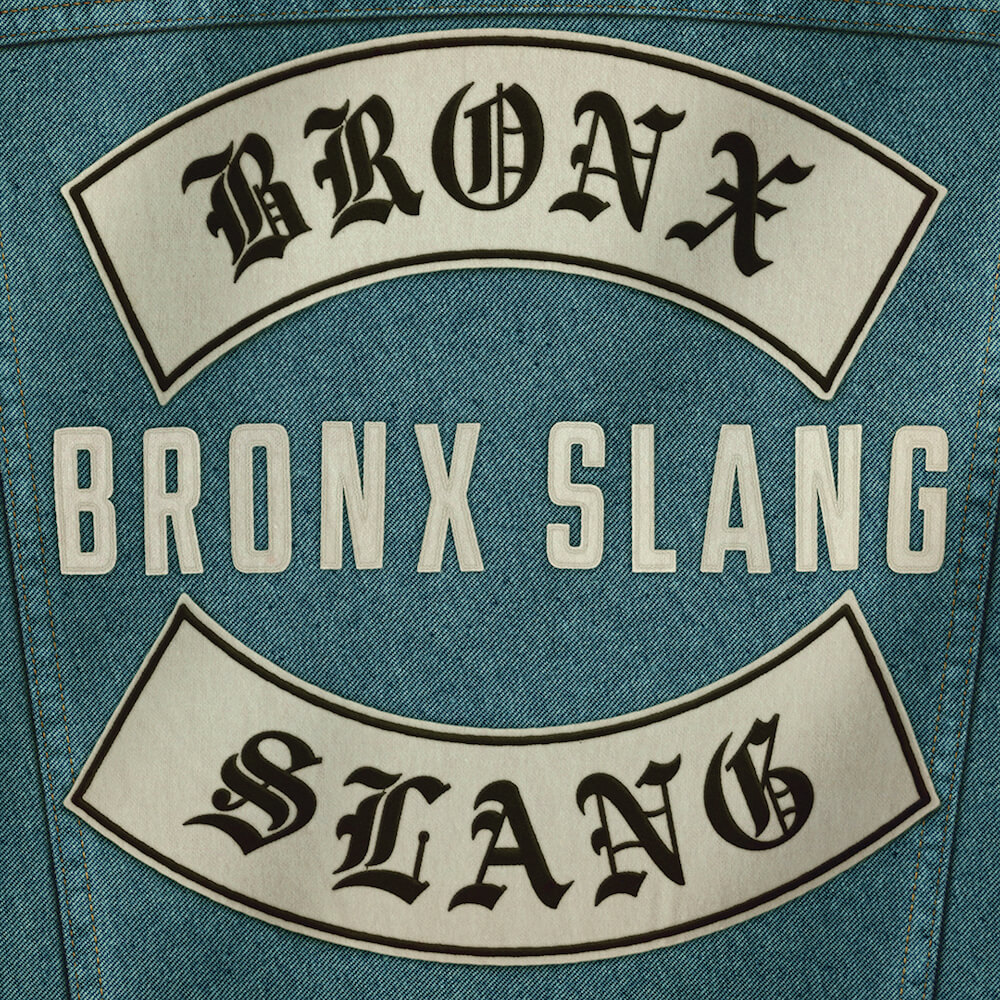 Bronx Slang was released on March 1st of this year and flew way under most people's radars – even real heads might have missed it. If you missed it too and if you're into quality boom-bap Hip Hop with that authentic vibe all-around, check it out now – this album is sure to satisfy your nostalgic cravings.
Bronx Slang – the duo consisting of veterans Jerry Beeks (best known from his solo work on the Bad Magic label) and Ollie Miggs (from rap-rock band Shootyz Groove) – released this 12 track gem following three dope singles "Well Well Well", "Run Away Suckers" and "Ladies And Gentlemen". This album has no useless skits, no mumbling, no choppy flows, no crooning, no trappy high hats – just straight-up traditional Hip Hop with great word-play: lyrics worth listening to and dope flows, with echos of the rapping styles of legendary emcees such as old-school pioneer Grandmaster Caz's and Philly's underground mic-slayer The Last Emperor. And even if the beats and the mic skills on Bronx Slang have a definite throwback feel, the lyrical content is both contemporary and pertinent.
Ubi - Under The Influence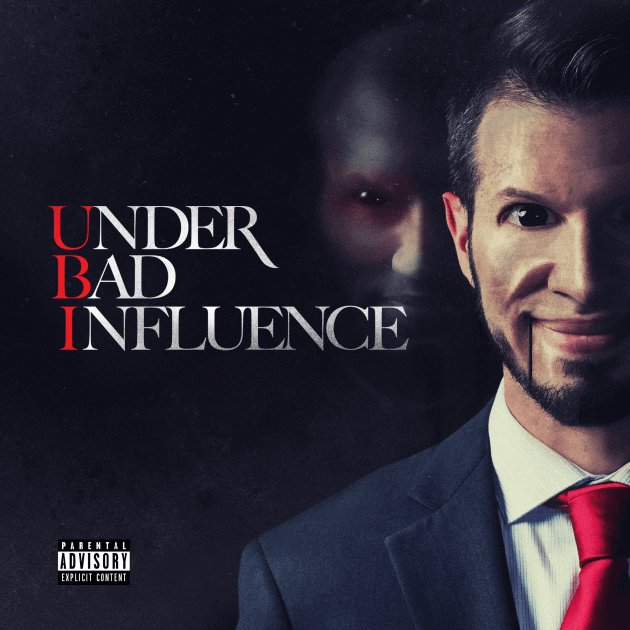 This is a GREAT album. Ubi (of Ces Cru fame, you might know them as one of the main acts on Tech N9ne's Strange City label) is a great emcee with clever wordplay and lyrics you want to listen to, and the beats are more than nice as well. We could have done without a few songs in the middle of the album with sung choruses that don't really fit, but overall this album (a combination of 3 previously released EP's, plus some extra tracks) is dope a.f.
Ty Nitty - Nitty The God
Nitty The God offers the listener a dose of fine NYC boom-bap, from Queensbridge veteran emcee and Mobb Deep affiliate Ty Nitty, member of the Infamous Mobb crew. Ty Nitty does not cater to trends, nor does he have to. Nitty The God is a great throw-back album that will not win any prizes for innovation but will satisfy all of us who are appreciative of the first wave of atmospheric Queensbridge Hip Hop.
Clear Soul Forces - Still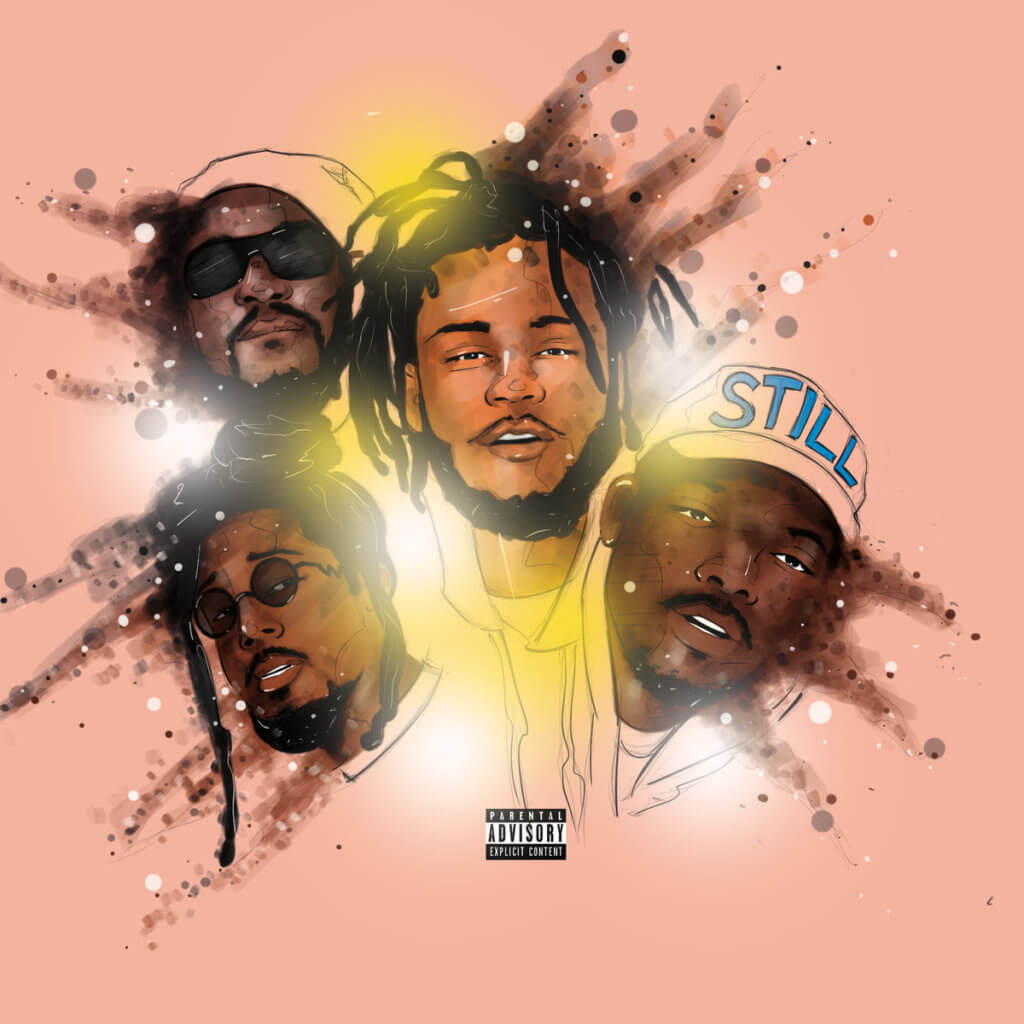 Clear Soul Forces are a quartet from Detroit, Michigan consisting of E-Fav, Ilajide, L.A.Z. & Noveliss. Still is Clear Soul Forces' 5th full-length album and one of their best in our opinion. Jazzy, funky, soulful boom-bap – with relentless flows from the four emcees: Clear Soul Forces deserves more recognition as one the finest Hip Hop acts to come out of Detroit.
CHIKANO & Granddad Woolly - KanoDadda: EXPRMNT VII
Granddad Woolly is an underground emcee from Atlanta, who says about himself that his influences are rooted in the golden era and underground/alternative scene. It sure is clear his sound is not typical of Atlanta or the South – Woolly definitely developed his own sound. For KanoDadda: EXPRMNT VII Woolly collaborates with Lisbon, Portugal producer CHIKANO – it is their long-awaited full-length debut album and follow-up to their 2015 EP "EXPRMNTS I-VI".
Few people will pick up on this project and that's too bad, as KanoDadda: EXPRMNT VII is solid through and through with dope soundscapes cooked up by CHIKANO and captivating lyricism by Granddad Woolly. Well-worth checking out.